"One day in seventh grade, I came tumbling down the stairs and found my mom on the phone. She looked distressed, so I asked her what was wrong. She told me a family friend had been removed from her mom and was entering foster care. I remember feeling deeply saddened but unsure of what that even meant. Without thinking through it, I asked, 'Well, can she come live with us?' I didn't think it was possible for us to do that, so I was surprised when my mom said, 'Maybe,' and picked up our home phone to make some calls and make it happen.
Soon after, our friend came to live with us, and she changed the trajectory of my life. Welcoming her into our home as a seventh-grader opened my eyes to a part of the world I didn't even know existed — a part of the world where 400,000 children are in foster care. God started stirring a passion in me through this experience. I could never shake the fact that there were children in the United States removed from their homes and in need of a loving, temporary one. And the passion for foster care never dissipated; it only grew, even after our friend left our home. Although I didn't understand the intricacies of foster care and adoption, I knew it was part of my story.
Ten years later, I was sitting at my desk at my very first teaching job during my conference period when I received a text from my soon-to-be husband that said, 'I don't know what it means to be called to something, but I know we are called to foster care.' My husband, TJ, was studying to be a pastor and had heard about 'calling' his entire life, but never quite understood what people meant by it. He had never even really considered foster care before, but as soon I informed him about the needs and the numbers of children in need of a family, he was sold. We felt uncertain about our jobs and our lives, but we were certain about this: God was calling us to live out our faith in a deep, meaningful way — through sacrificing our normal for the sake of someone else.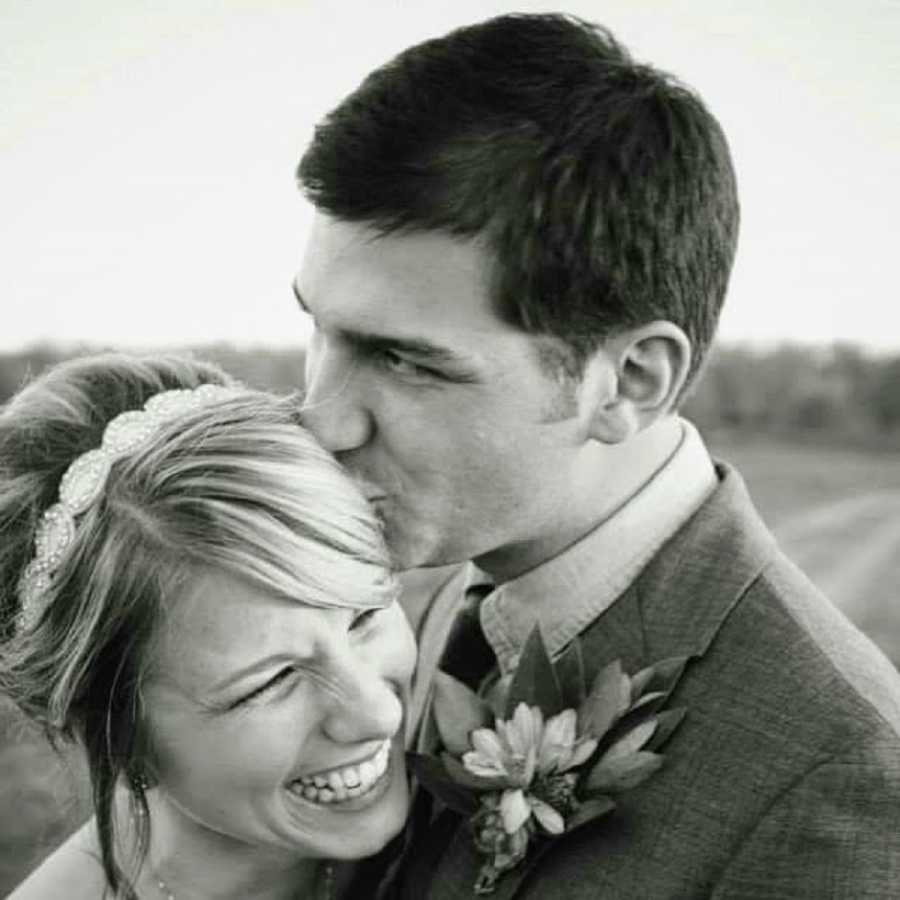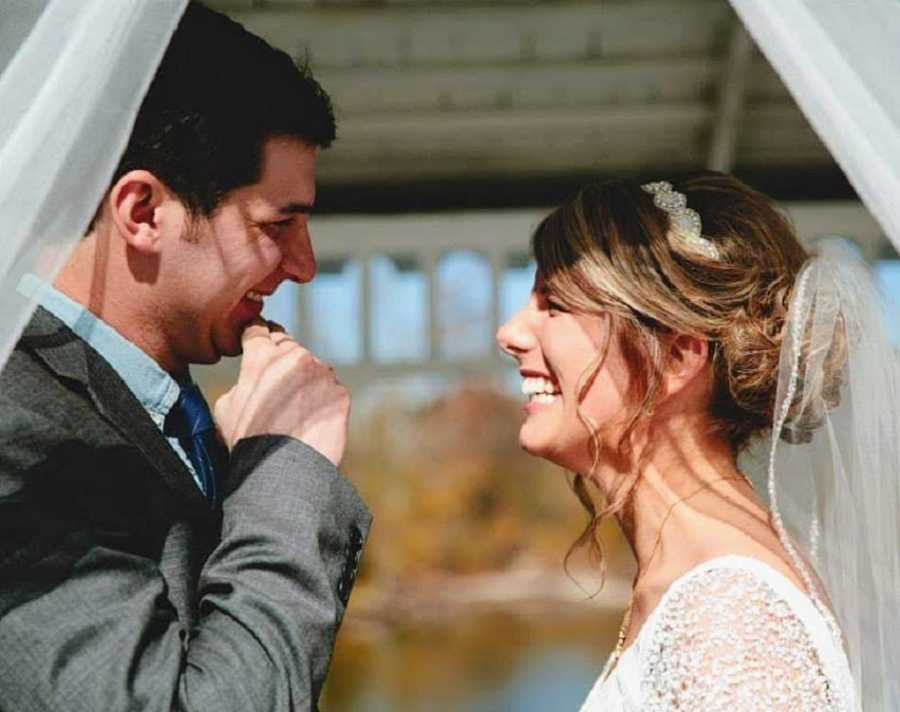 Over the next two years, we established our careers and settled down in Texas. We wanted to foster, but we wanted to be somewhat settled in Texas and find community first. Waiting to start the process was difficult, though. I have always loved children and had a heart for teens, and I often imagined them sleeping in CPS offices while I was sleeping in my comfortable bed. I couldn't stop thinking about them, and we decided we needed to move to a house with enough space and start the licensing process as soon as possible.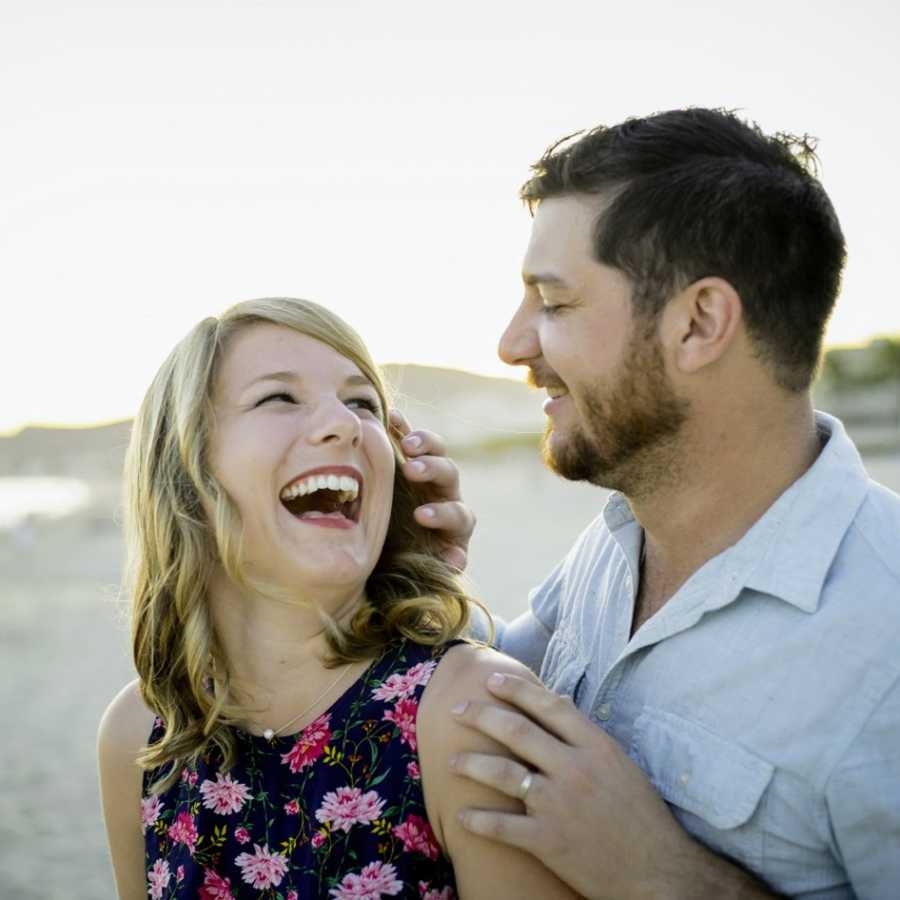 We took our time completing the paperwork and classes because we wanted to make sure we were being wise and not jumping into something we were not capable of handling, since we were only 25 at the time. However, we also knew we could easily use that as an excuse to keep holding off and never just giving it a shot.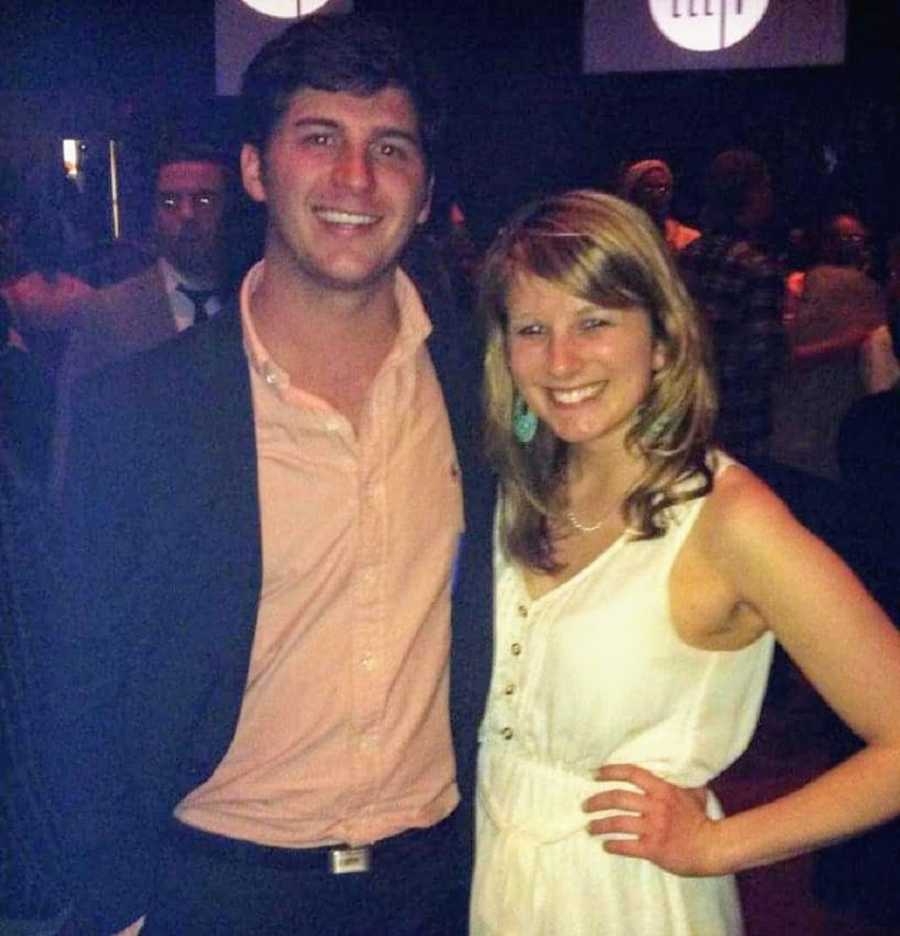 In the fall of 2017, we were officially licensed foster parents for ages five to eleven. We were licensed to adopt, but we didn't necessarily anticipate that as part of our story. Our desire was to be the in-between safe place for children while their parents worked to get a job, took parenting classes, or did whatever necessary to reunify with their child. We truly wanted to love and cherish the children in our home, but also cheer on their parents and promote family reunification whenever possible.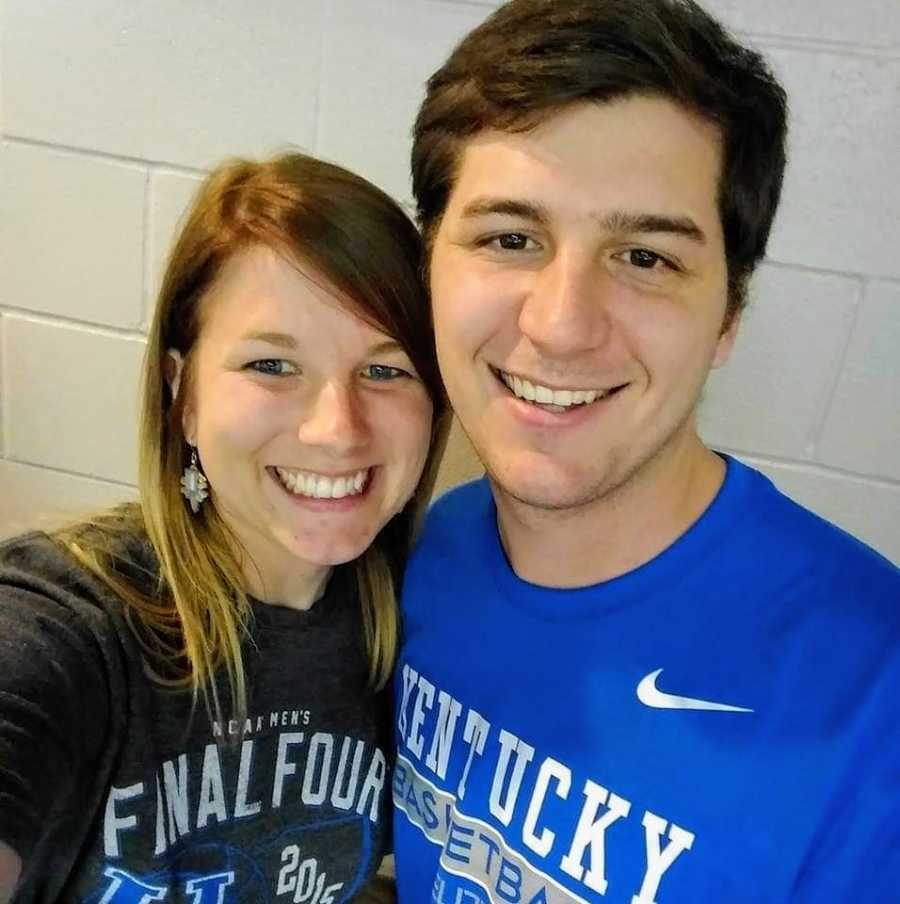 The time of waiting, taking classes, and preparing was well worth the time invested. We learned about the effects of trauma and how we could specially parent children from hard places. We prepared for cultural and racial differences and intentionally moved to a neighborhood with diverse neighbors. As we set up the children's bedroom, I prayed over any child who would enter our home. We painted it yellow, and our friends brought us to Home Goods to furnish it with dinosaur pictures, bedside tables, and furniture. One of the walls we painted in chalk paint, and I spent way too long writing in pretty letters, 'You are loved,' so they would never forget their value and worth.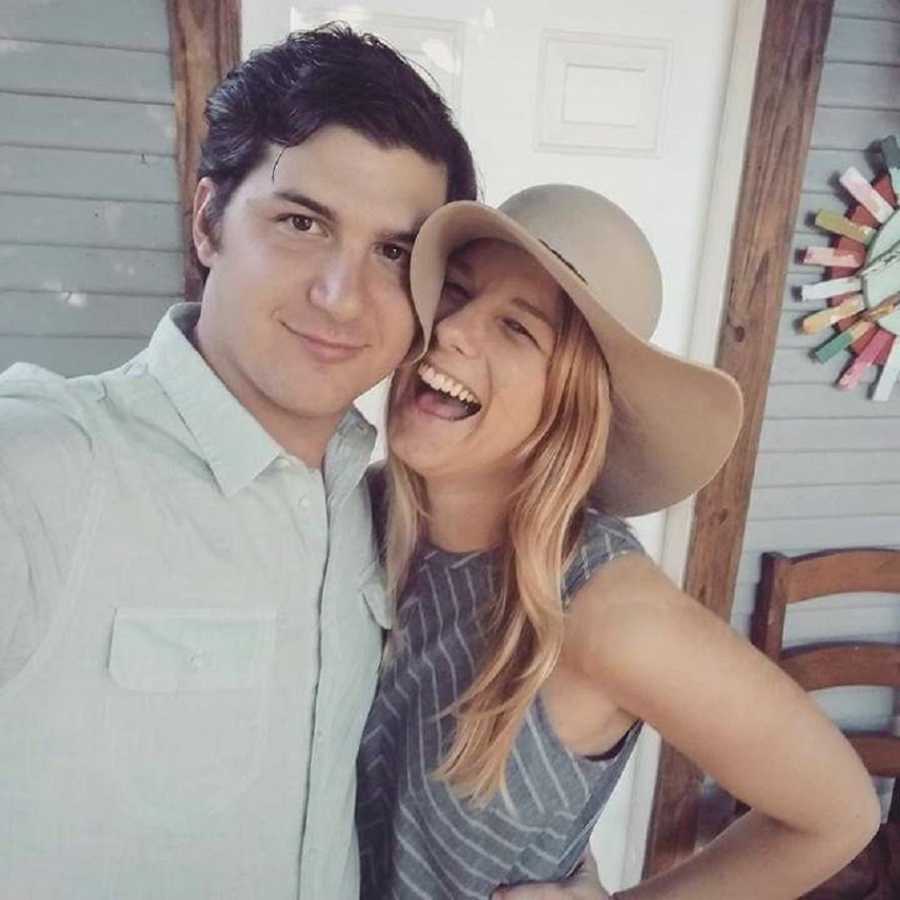 Our church family threw us a foster care shower and bought us some items for each age group and toys. As I opened up the presents, I teared up as I thought about the precious children who would enter our home, afraid, alone, and deeply saddened. I imagined being able to provide them with a small sense of belonging through a pair of pajamas that were prepared just for them. We weren't starting this journey alone; we had a team of people backing us up, cheering us on, and supporting us. Looking back, I'm not sure we could've done it without them.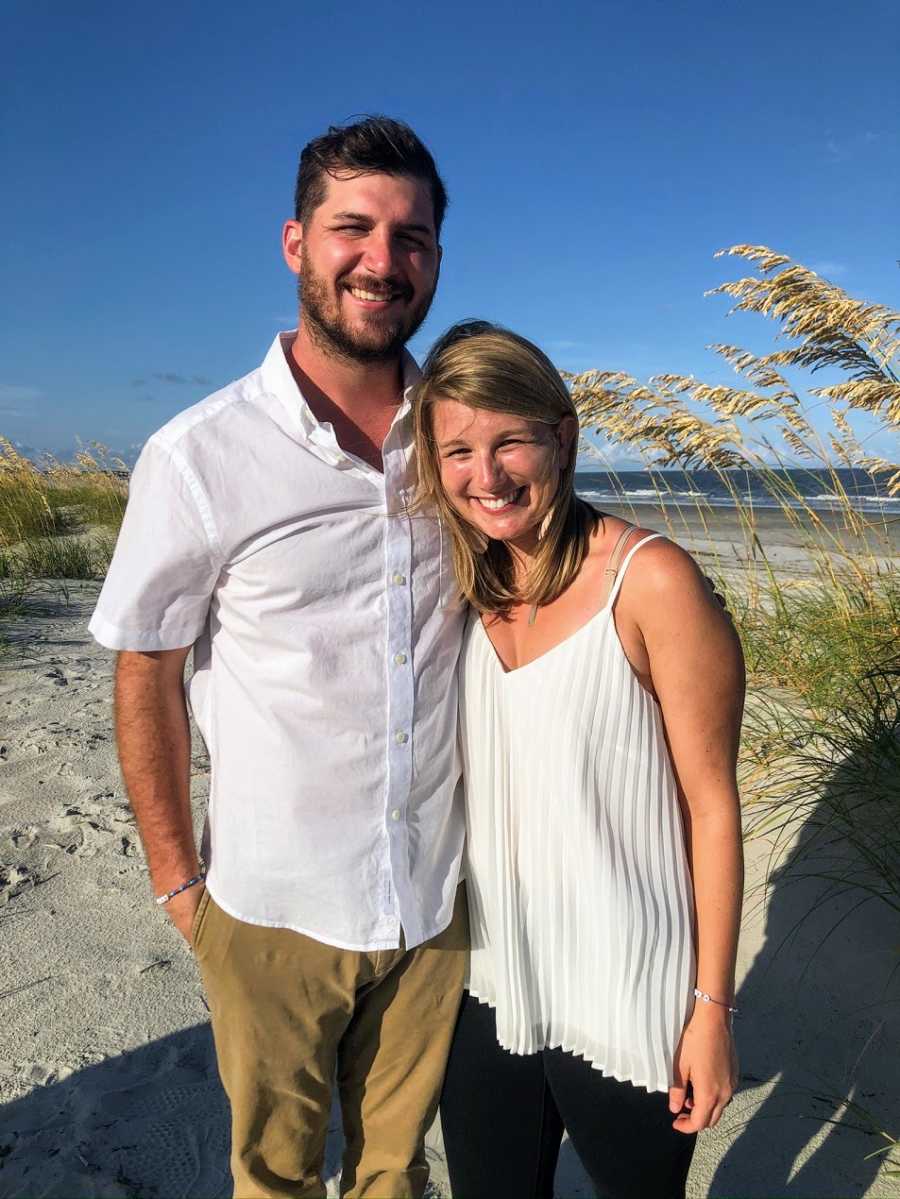 At a teacher workday in October 2017, I received a call from our agency, and my heart fluttered. I grabbed my planner and walked to the hallway, anxious to hear about the possibility of a placement. They relayed all of the pertinent information: his name, his likes and dislikes, his behavioral struggles, and a little bit of his story. And then, they said, 'This is a pre-adoptive placement, so you would have to be prepared to adopt from the start.' My heart stopped fluttering; it just stopped. On our very first call, our very first placement, we have to decide if we are willing to adopt a child?
We took a weekend to mull it over and discussed on a park bench what we were going to do. We just kept asking each other ,'What do you want to do?' and responding with, 'I don't know.' I was getting cold feet, thinking I wasn't ready to adopt or be a forever mom — or be any kind of mom, for that matter! Beyond the fear was a deep desire to say 'YES!' but I needed my husband to say it first. After quite a bit of back-and-forth with the 'I don't knows,' he simply said, 'We signed up to give children a home who need one. This kid needs a home. Let's give him one.' That was all I needed to hear to offer my shaky 'yes.'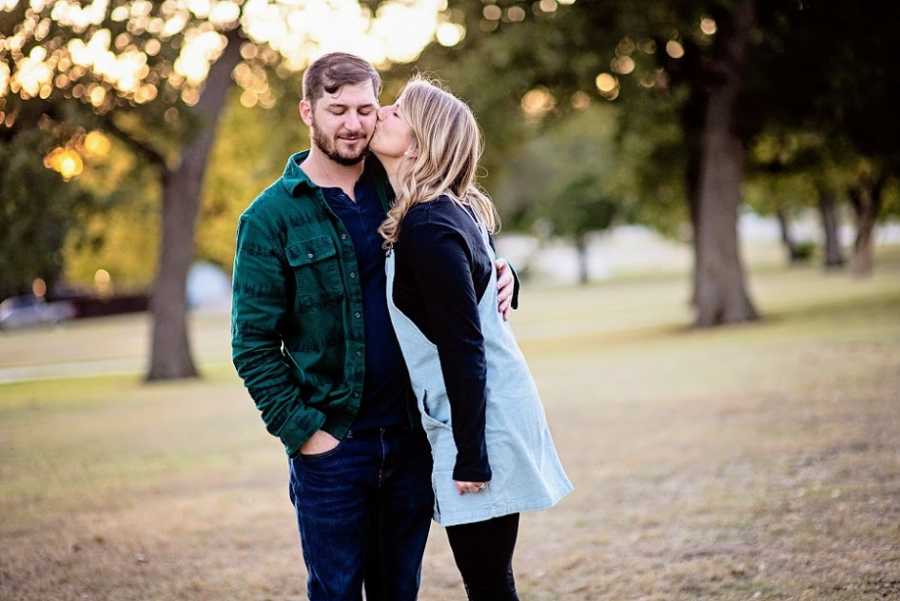 K came to stay for a weekend, and my shaky 'yes' became a little less shaky. He is adorable, and his smile lights up the room wherever he goes. It's difficult to stay afraid when you're staring into the face of a precious child. As we were driving him back to his then-foster parents after that first weekend, I looked out the window and then looked back at his little face and thought to myself, 'What the heck am I doing? How am I even allowed to be doing this? Can I even be a good mom? I know NOTHING.' But somehow on that trip, there was a peace I can't explain. God reminded me I didn't have to know how to care for him for the rest of my life. I just needed to be able to care for him today, then tomorrow, then the next day. Day by day, He would provide my every need as I provided my son's every need.
When they officially asked us if we would be willing to adopt him, how could we say no? We adopted him in August 2018. K reminds me how to be joyful every single day. He is a lover of fun, he sings his heart out, and he tells me I'm beautiful and that he loves me multiple times a day. People tell me all the time how lucky he is to have us, but the truth is, we are the lucky ones.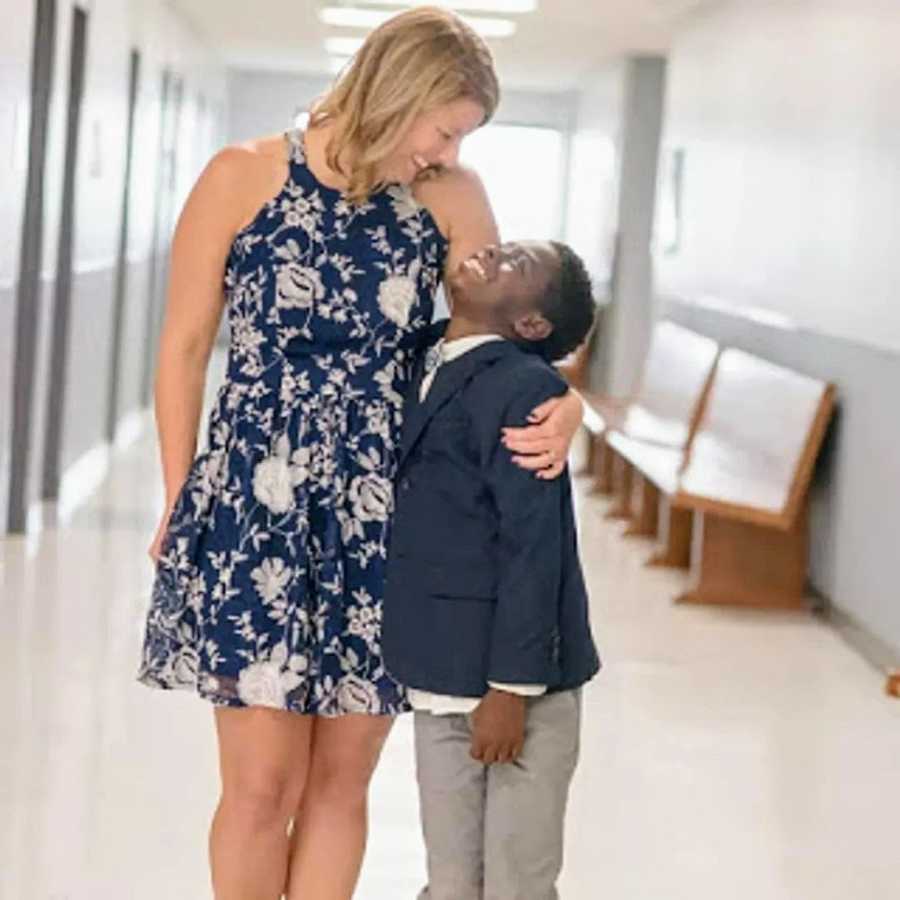 We have only had one placement who hasn't stayed forever, and it was the most difficult goodbye I ever had to say. L stayed with us for one month, but it felt like an eternity. He was the youngest child we've had in our home, which was a beautiful experience. He told us stories with intricate details, wore his hair in a mohawk, and loved bath time. Although I knew the goodbye was coming, nothing could have prepared my heart for it. But deep pain stems from deep love. Sure, if I had loved him less, maybe it would've stung a little less. But what a beautiful calling it is to love deeply! And the grief of saying goodbye is just a sign you did something right – you loved until it cost you something, and that is the kind of love worth pursuing.
Soon after we said goodbye to 'L,' we decided to reopen our home, but this time we extended the age to 18. We knew teenagers in foster care often felt unwelcome and unwanted, but we wanted them to feel just the opposite. I received a call about a thirteen-year-old girl living at a temporary group home in need of a foster home. They sent me her file, and the next day she was playing basketball with all the neighborhood kids in our front yard when I got home from work. I walked up in my polka-dot dress and tried to say hello to shy, sweet KK.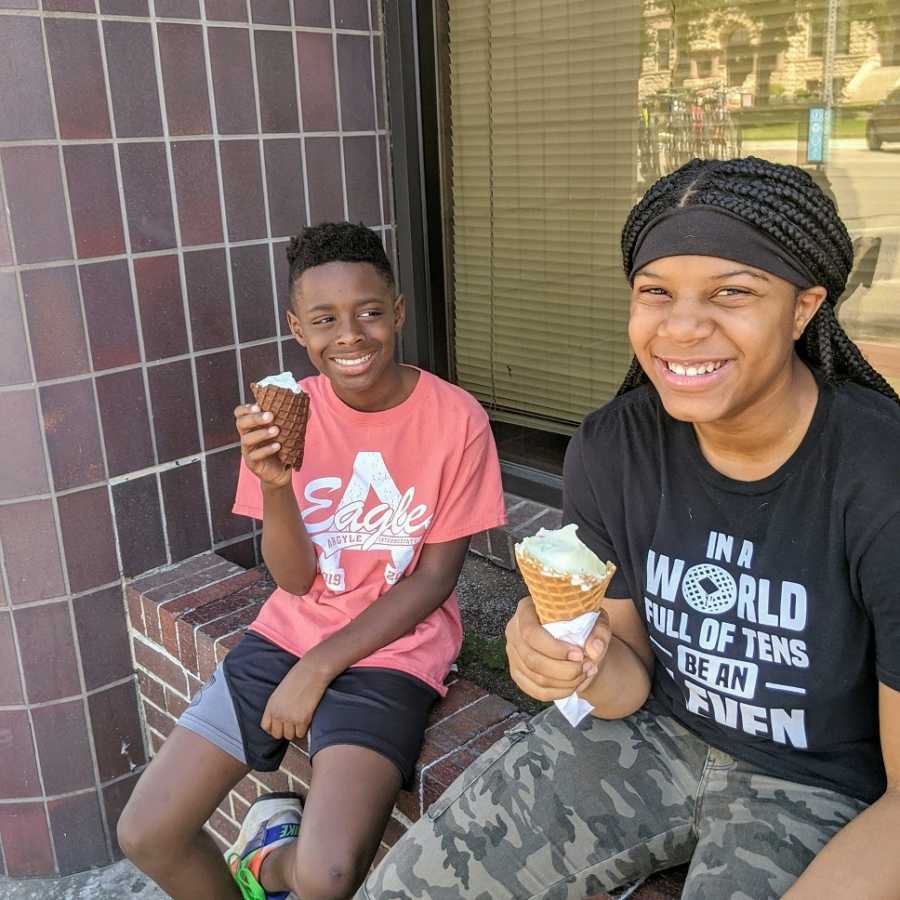 Her answer to most questions was 'I don't know,' but she was certain of her love for Cici's pizza, so we went there for dinner. She quickly fit in and started joking with us and teasing us. From the moment she sat at our table to sign the paperwork, she became a part of our forever family. Every child who enters our home is part of our forever family, even if they aren't adopted. Family looks a little different in our home. We provide a home — a family — for however long a child needs one, whether that's for now or forever. But once they're here, they're woven into our family. We cannot unweave them, as they have loved us and been loved by us.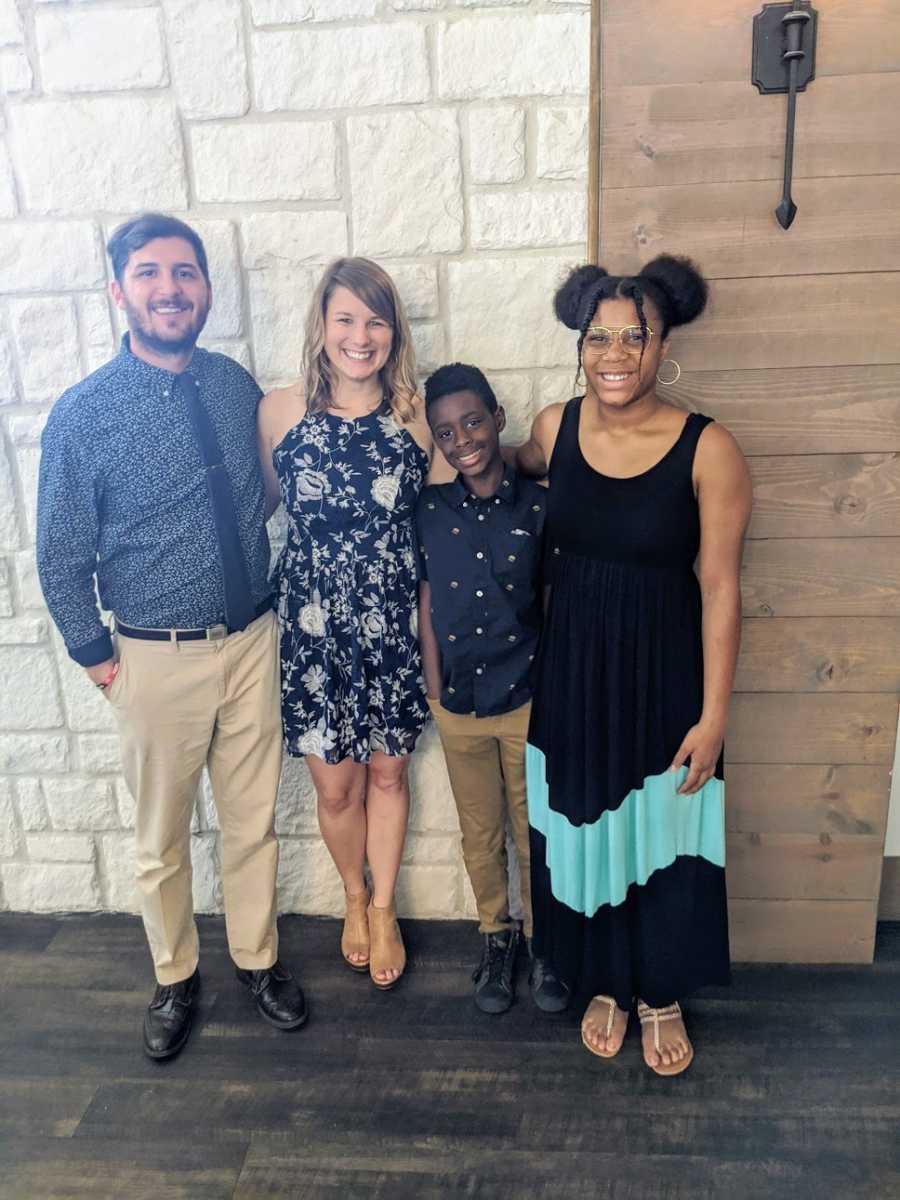 KK became a forever member of our family in November 2019. Although our children's adoption days are two of the happiest days of our lives, we also recognize they are also marked by tremendous loss and grief. Yes, they've gained a family, but they also lost one. Adoption is equally painful and joyful, and we treat it as such in our home. We acknowledge adoption is the mark of a new family, a new beginning, but we also acknowledge adoption is the loss of a family and an ending. Part of our adoption story has been delicately walking this line of joy and grief and trying to help our children as they navigate their own stories and journeys.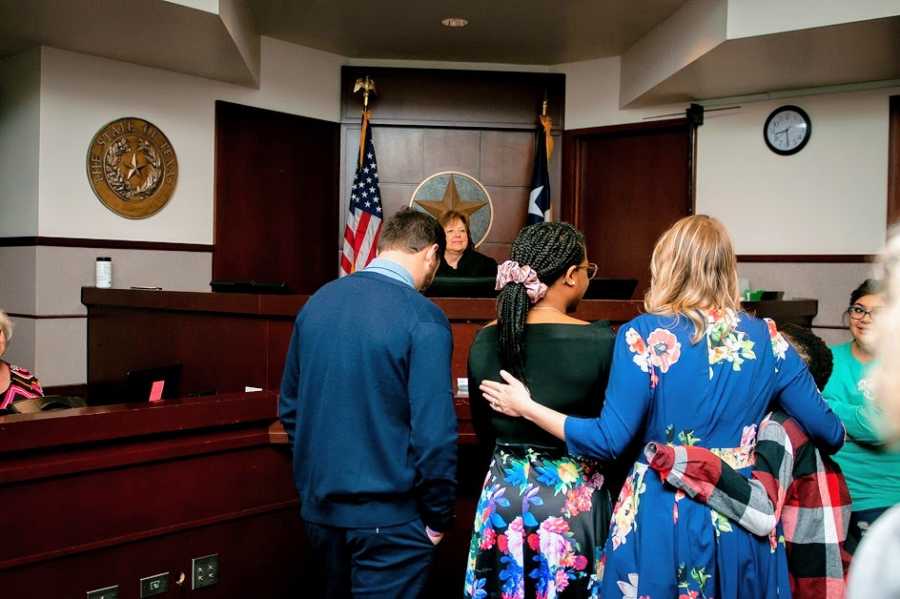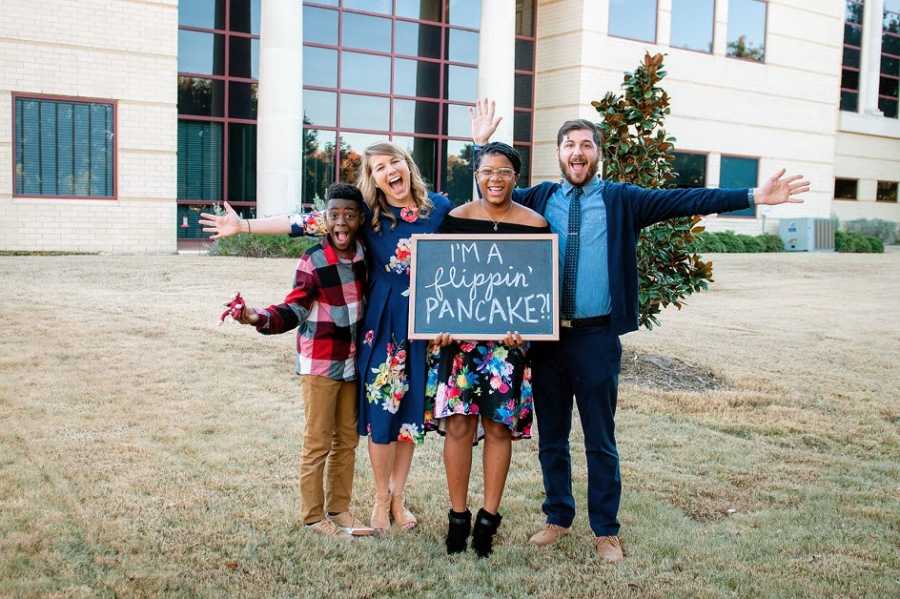 The struggles we face as a family reflect this loss and trauma. I will not sugar-coat our reality: the last three years of my life have been the most difficult years of my life. We have fought against the effects of childhood trauma, rejection, abuse, and neglect for the sake of our children. We have also had to navigate what a transracial adoptive family looks like and fight to make sure our children remain connected to their heritage, race, and culture. But the fight has been worth it because our children are worth it. While the last three years have been difficult, they have also been beautiful and life-giving.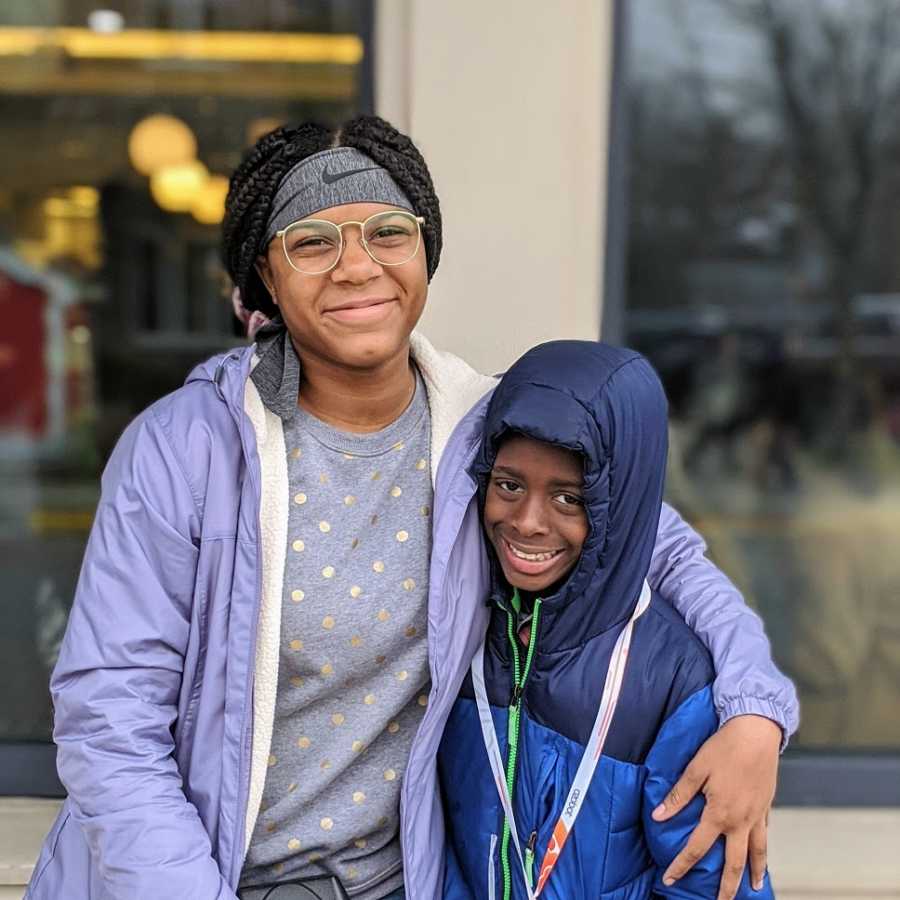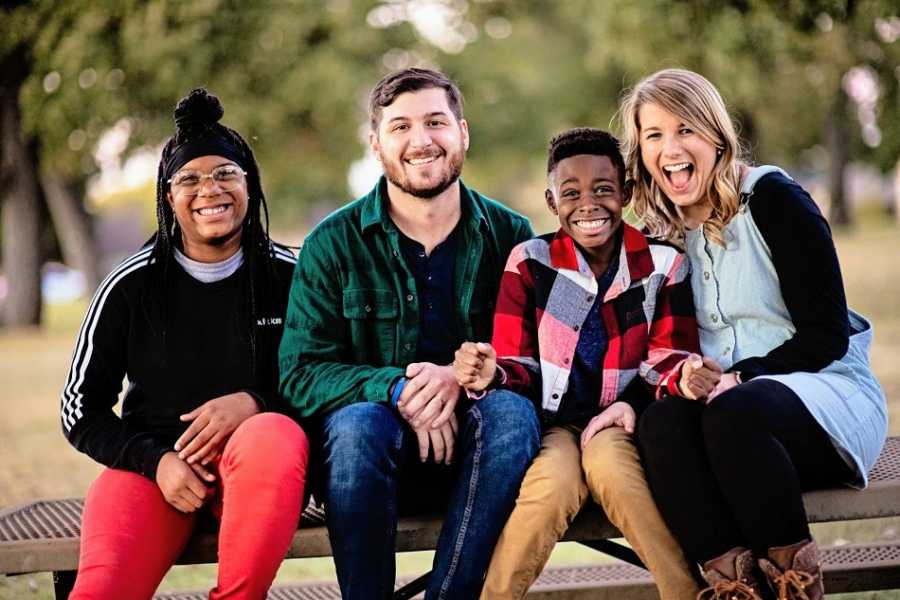 There have been glimpses of feeling like a family throughout our journey, but the pandemic has truly brought us together. During the quarantine, we have bonded together as a family. We have laughed together, played together, rested together, and worked together. One day, we had an epic dance party. Our children taught us popular dance moves and laughed at us when we didn't get it right. I stopped to take a mental picture so I could always remember this moment where I felt like we were truly family.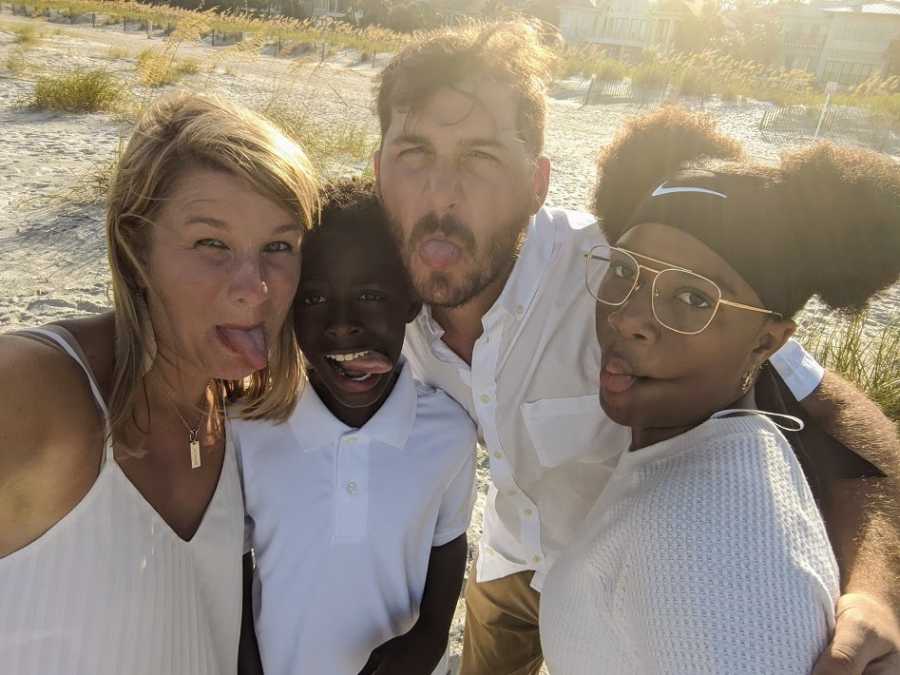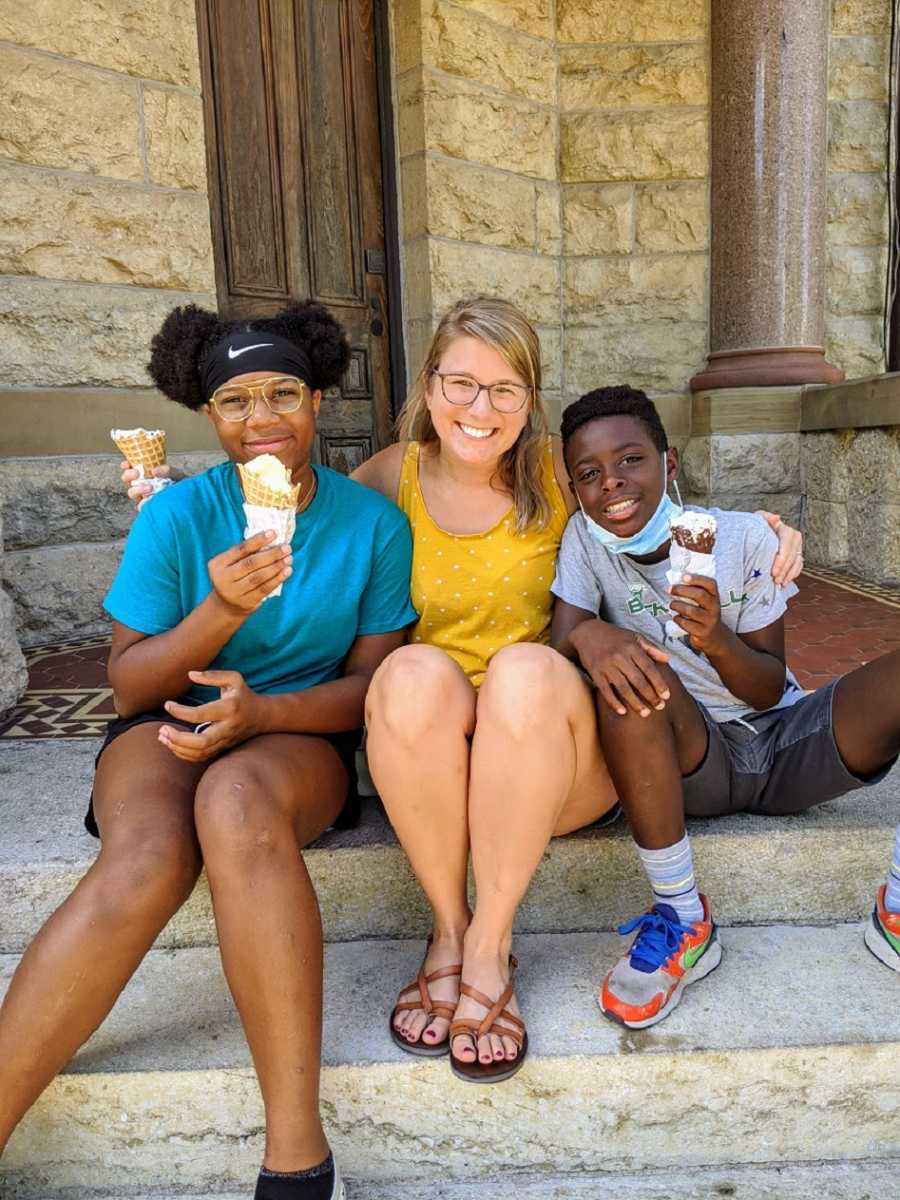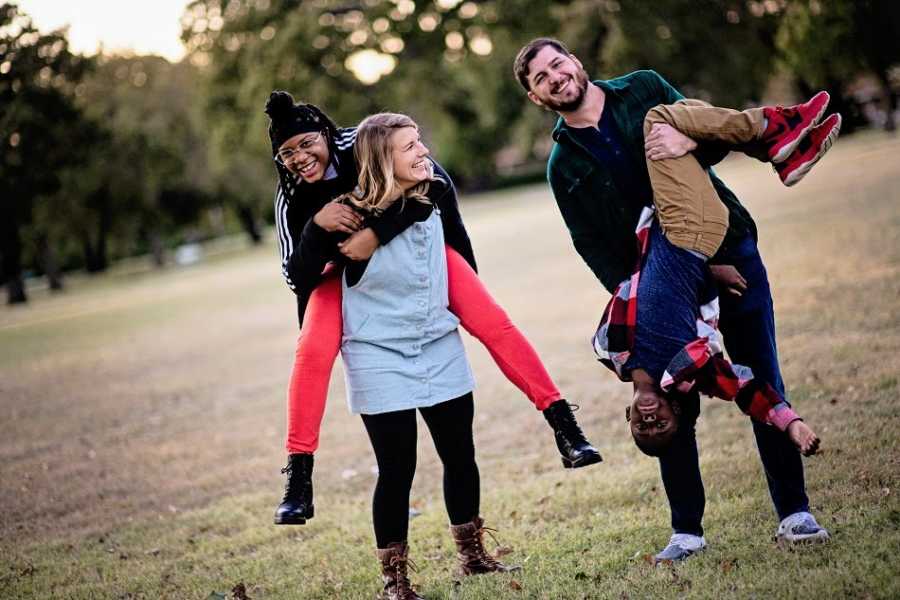 For so long, I had so deeply wanted this feeling of family, but it always seemed just out of reach. Through the difficult growing pains of our family, I was grasping for some sense of normal. I wanted to feel like a mom and for my children to feel like a son and a daughter. But as I look back, I can see the difficult moments were the moments that built trust, that bonded us together. Without those painful moments, we would not have been able to grow into the family we are. That family moment wasn't a magical moment; it was the end result of many un-magical, ordinary moments. And that is what made the epic dance party so beautiful.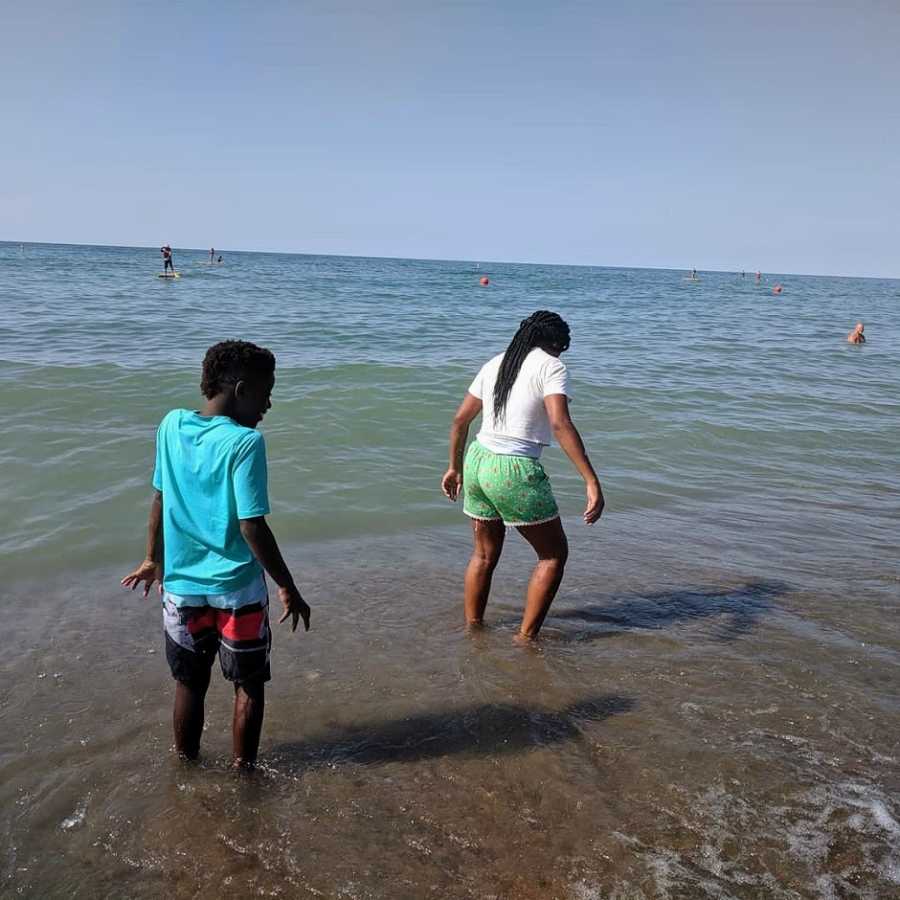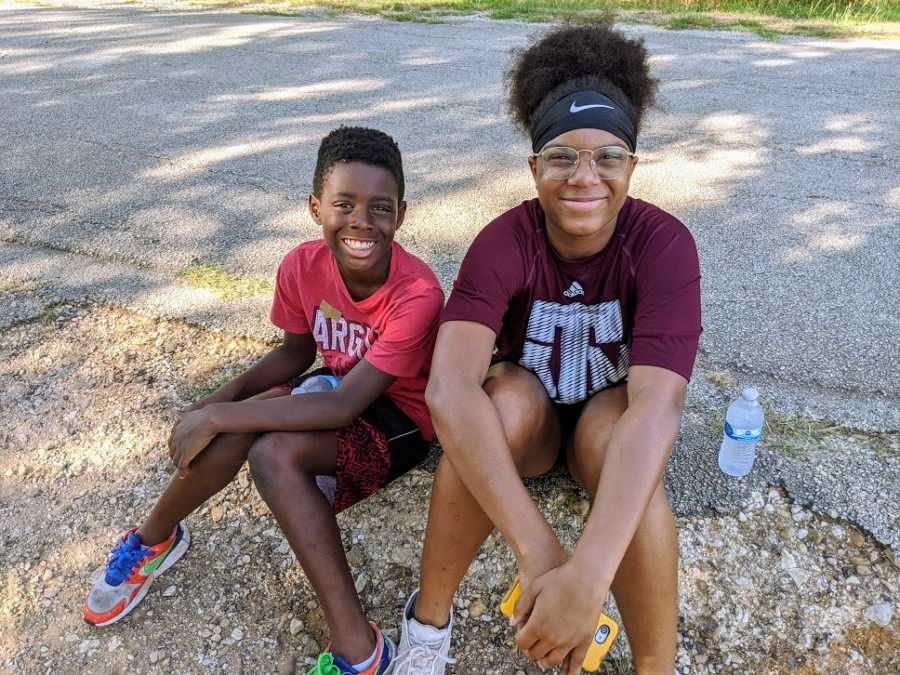 My family is different. We have different skin colors, different DNA, different pasts. We don't have the same hair or distinctive characteristics, but we do have each other. And each other is all we need."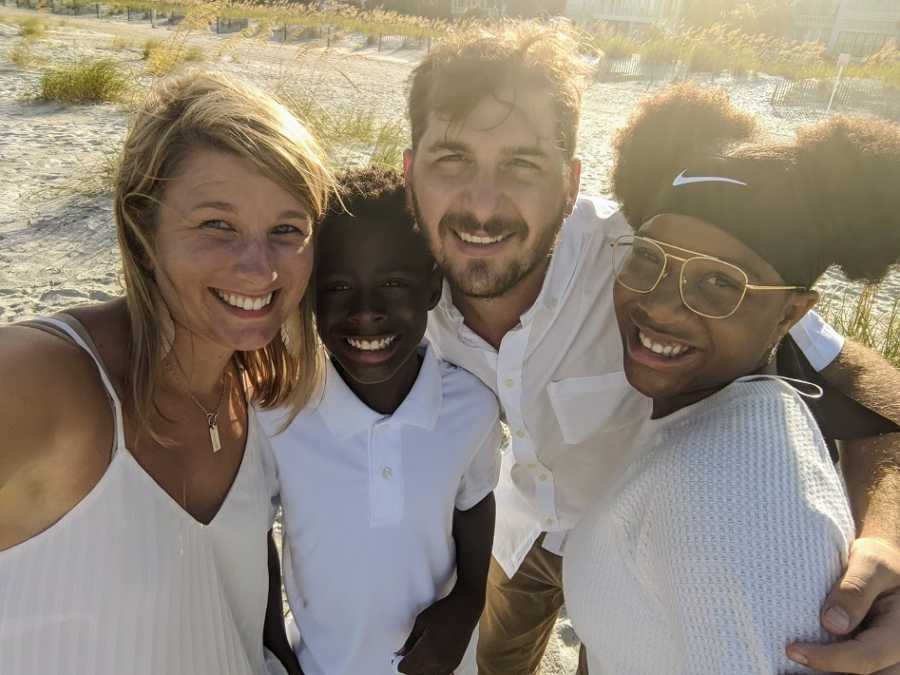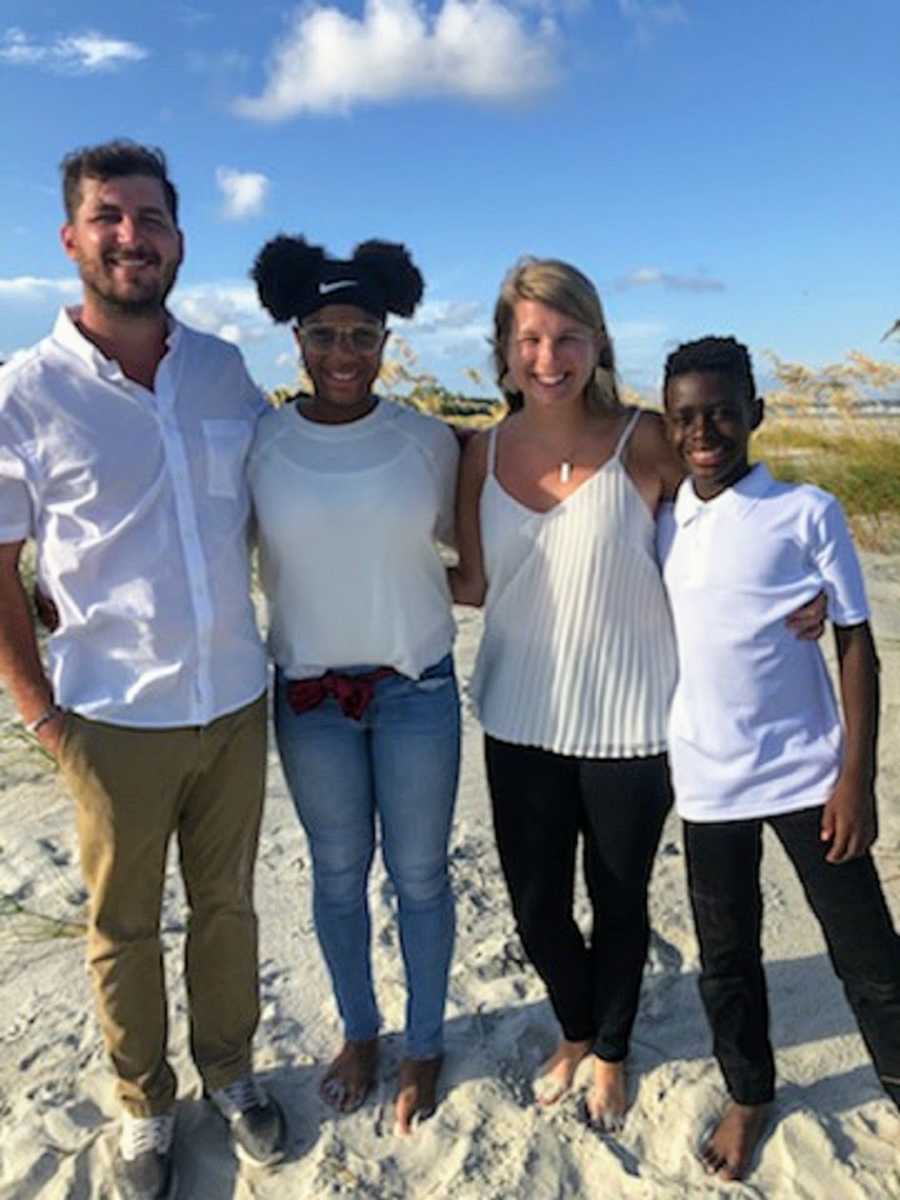 This story was submitted to Love What Matters by Karly Pancake of Denton, TX. You can follow her journey on Instagram. Do you have a similar experience? We'd like to hear your important journey. Submit your own story here. Be sure to subscribe to our free email newsletter for our best stories, and YouTube for our best videos.
Read more stories from Karly:
'I can do it all!' I was on the verge of tears at any given moment. And then COVID-19 hit.': Pandemic reminds teacher 'to savor and enjoy moments without thinking about the next thing'
Read more stories like this:
'Isn't it strange parenting a teen who isn't much younger than you?' My adopted son and I are 13 years apart, but to him, I'm just mom.': Mom fosters 17 children, 'They are all so worthy of love'
'You'll always have a home with us.' I'd lived in 12 different homes. This man changed my life.': Foster teen adopted by coach in college, 'He walked me down the aisle to give me away'
'This isn't the place for me. I just don't fit in.' He didn't want to be adopted. We were broken.': After foster heartbreak, couple adopt teenage boy, 'He was given to us in our most desperate hour'
Do you know someone who could benefit from reading this? SHARE this story on Facebook with family and friends.