"'Wow, your skin is so beautiful! What's your skincare routine? Are you wearing makeup?' These are the questions I frequently heard throughout my life and would be the same questions I thought I'd no longer hear because, in August of 2019, my skin would take a drastic turn.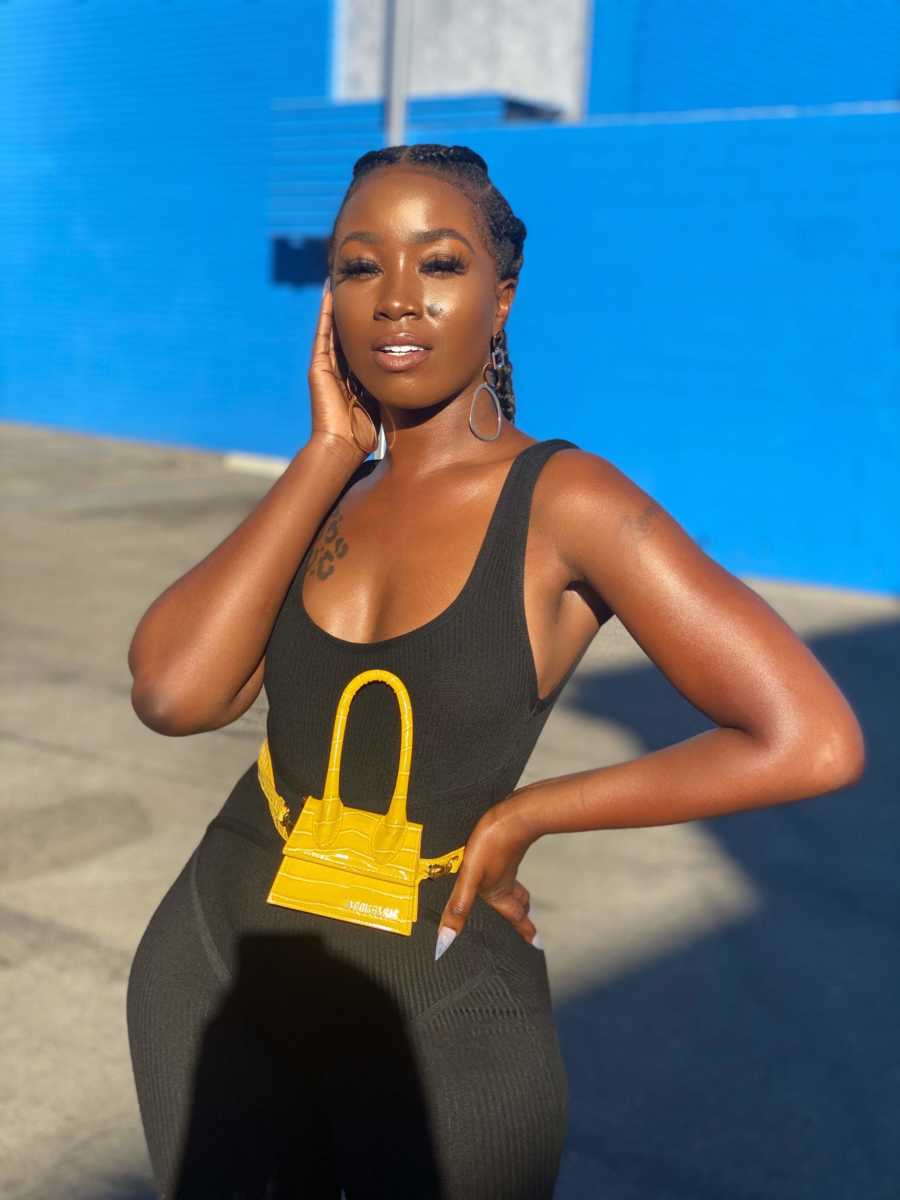 It was a normal day for me. I got up to wash my face and noticed my lower lip had a very light pink spot, right in the middle. Immediately, I wondered what this was. However, I just figured my body was having a reaction to something, or maybe I was dehydrated, or maybe I burned my lip. I didn't make a big deal of it.
Within a week, I traveled to Bali, Indonesia on a birthday trip. During my stay in Bali, I started to notice another small spot on my lip, as well as a raised red rash on my face next to my chin. I still did not have too many concerns, especially about the rash. The rash was itching badly, and it was the most uncomfortable thing I had ever encountered. As a few days went by, I noticed the rash was healing, but I had gotten some light spots on my face and they were continually spreading.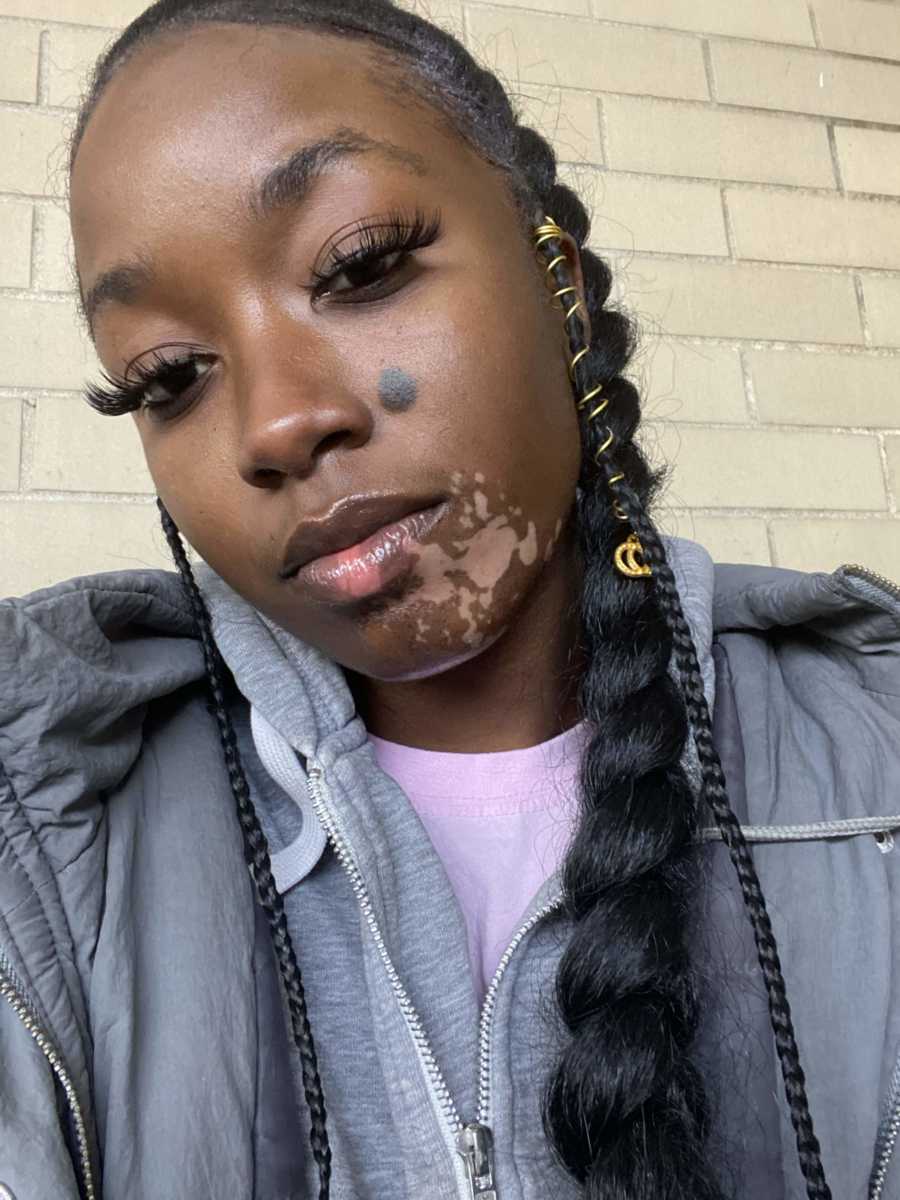 This is where the tables turned for me. I've literally had perfect, even-toned skin all my life. I started wondering why this was happening. I was sad, confused, and feeling guilty for traveling. I was blaming myself for what was happening. I thought, 'Well maybe if I didn't go to Bali, I wouldn't have gotten the rash.' But the discoloration happened much before, so traveling to Bali wasn't the cause. I started to think back on what I did, what I ate, what I touched — I was becoming completely obsessed over it.
I decided it was getting serious enough to see a doctor. But the doctor's appointment didn't provide me any comfort. I was told it looked like it could be dermatitis, which is basically inflammation of the skin, and I would need to just wait and see if the pigment returned. 
At this point, I was completely over it, confused, and very angry. I wanted answers. I wanted to know why this was happening to my body. I started to look for clues on the internet as to what could be happening to me. I searched words like 'hypo-pigmentation' and came across vitiligo, which I was familiar with because of model Winnie Harlow. But I was so uneducated about the disease and was sure I didn't have it.
I thought to myself, 'Vitiligo is genetic and you're born with it. There's no way I have it.' I think the thought of having vitiligo scared me. I was terrified. Yes, I'm a woman who takes pride in my looks. My looks alone have gotten me many opportunities, and I was scared my appearance would change drastically. As my skin continued to change, I became more sad and depressed about it. But one of my closest friends, Miah, who helps me run my business and is there with me every day, would uplift me and tell me I was beautiful regardless. So would my teenage daughter; she told me my skin would get better.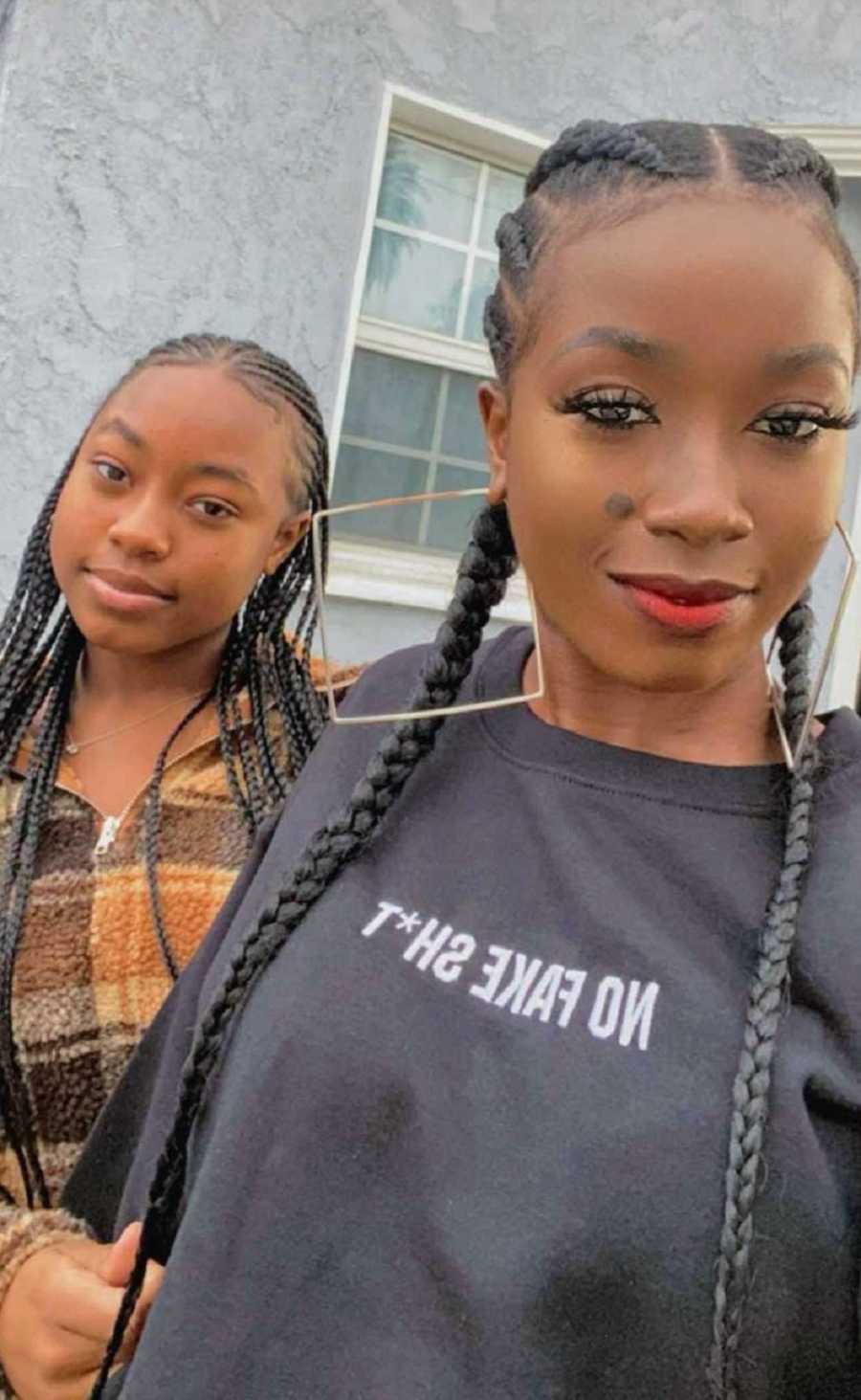 I continued to search for answers and treatments and came across Dr. Irfan Sabri. He had been a vitiligo specialist for 11 years. I reached out to him with pictures, and he told me it was vitiligo. He told me, 'Don't worry, it's not bad, I can treat it.' I felt hope and relief. After getting no help from American doctors, I had someone who was willing to help me.
As I waited for the medicines, my face continued to get worse. I was becoming more and more self-conscious. I would wear makeup to hide it. One day, the guy I'm currently dating, told me, 'It doesn't matter that your skin is changing, it doesn't bother me!' That's all that mattered. I don't even think he knows, but that little sentence gave me so much relief. The fact he saw beauty in me, when I didn't even see it, made me feel special.
One day in October, I got a delivery. It was from Dr. Sabri.  I was so desperate to fix my skin, I never asked what he was sending me. I saw pictures and I was convinced he could help me, so I sent $300 to New Zealand and waited. When I got the box, I opened it and my emotions went on a roller coaster ride. It was so much stuff, and I had no clue I would have to change my entire life up until that moment.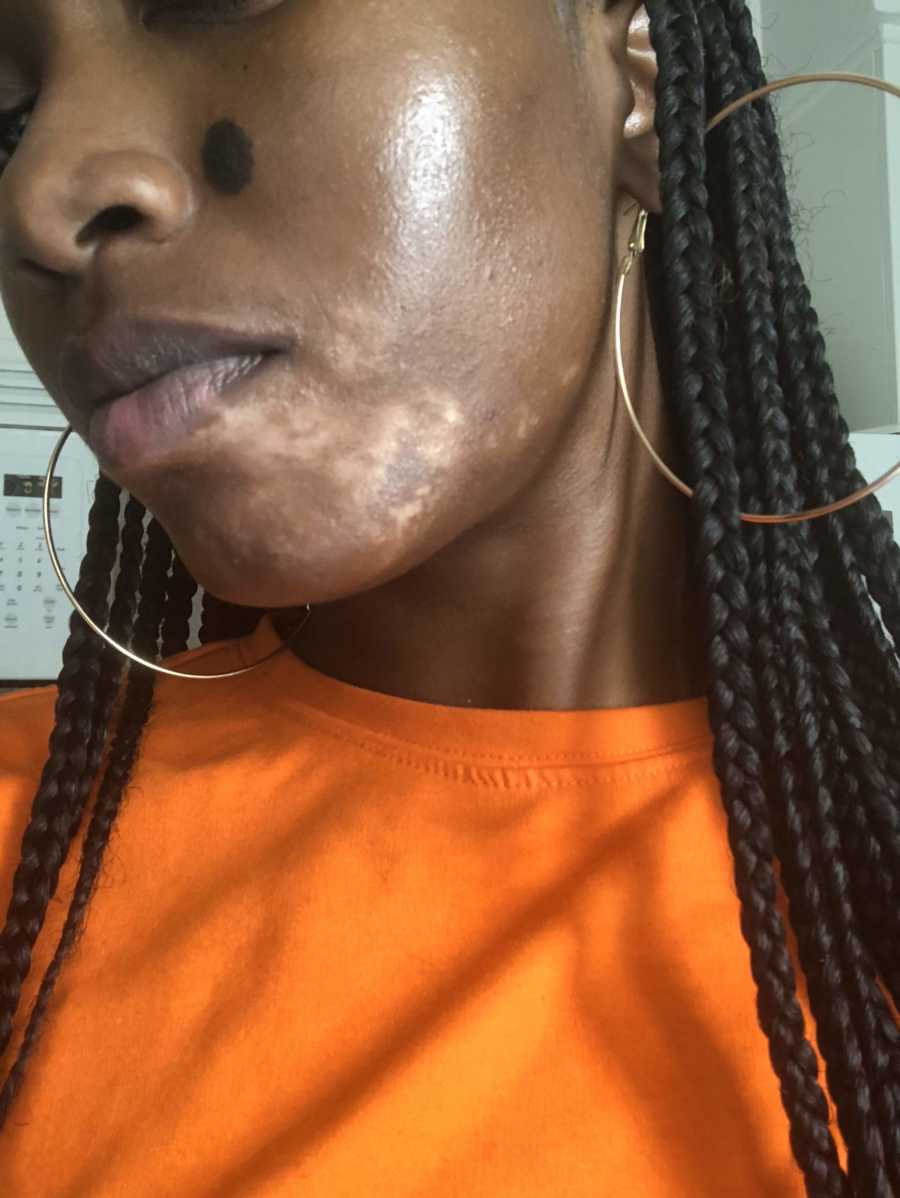 It set in that yes, I really had vitiligo. And yes, there was a chance this might not work and would be something I'd just have to live with. I cried, and cried, and cried some more. I went into the bathroom, looked at my face, and saw it was worse than ever. It spread like wildfire, right on my face, and I didn't even notice it. Dr. Sabri had sent me three oral and three topical medicines. All-natural, holistic, Indian-healing meds he had crafted. Along with the meds, I had to change my diet and my lifestyle — immediately, cold turkey. No meat, no alcohol, no dairy, or anything not considered real food.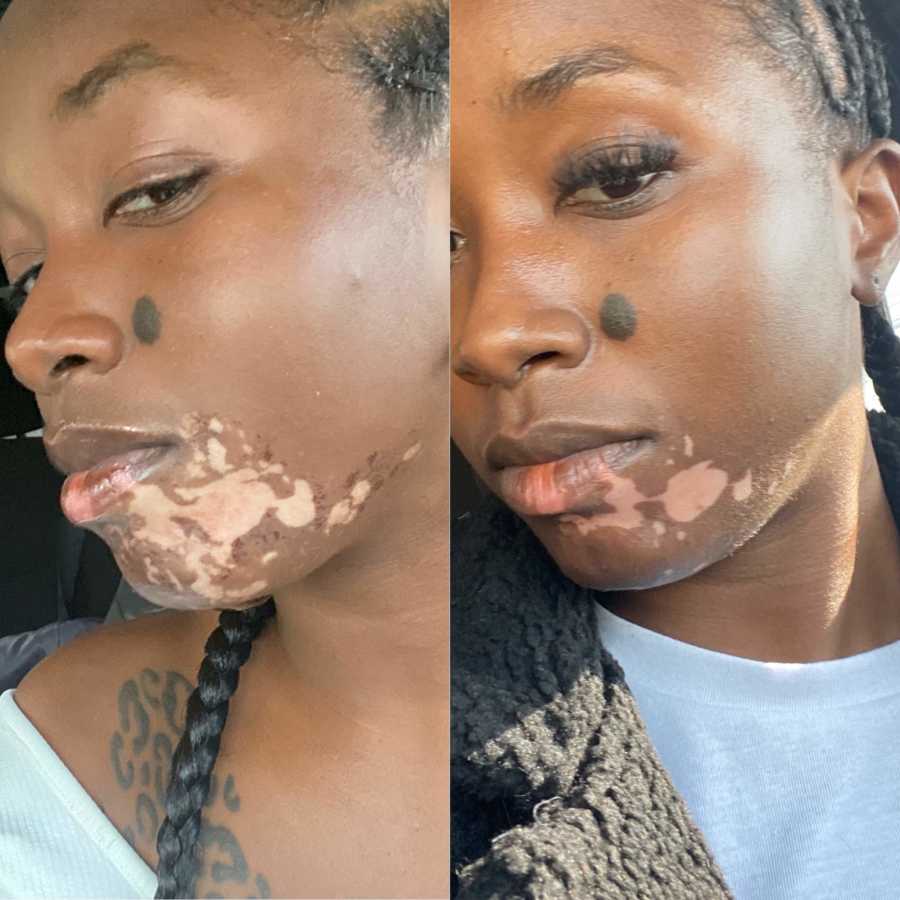 On November 1st, I started the meds. I was taking them every day and using topical treatments. I didn't notice any changes immediately, but I kept the faith and told myself my skin would heal. After about four weeks, the guy I'm dating looked at me and said, 'Bae, it looks like your skin is getting better.' I replied, 'Really?' I honestly hadn't noticed, but I saw myself every day so it would be hard for me to.
At that moment, I had hope! I started comparing pictures and videos and realized my skin was healing! I was so happy and proud of myself for being able to stick it out because it's been hard and it's still extremely hard. I still struggle to this day, but what I learned is I am me and nothing can change that. If I turned purple, I'd still be that sweet, down-to-earth, light up a room girl. I've also learned strength and perseverance can get you through any obstacle. No one ever said healing my body would be easy, but I'm in it for the long haul.
I believe this happened to me because I could be a voice for others. I hope from my experience, people learn that life happens and you can't stress over things you ultimately can't control. Find the strength to love yourself through your struggles, because you will have them. Think positive and be positive, and things will work out just the way they should."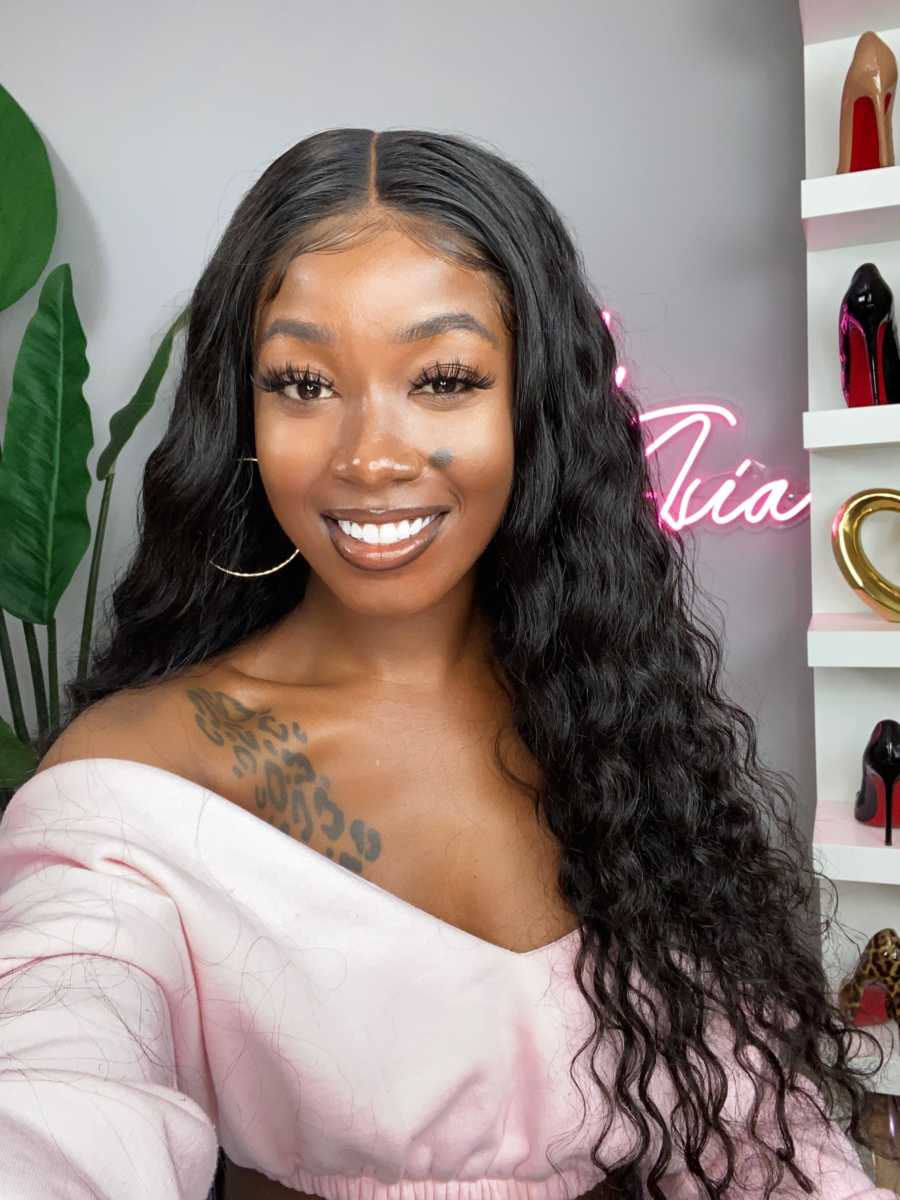 This story was submitted to Love What Matters by Chardell Smith. You can follow her journey on Instagram. Do you have a similar experience? We'd like to hear your important journey. Submit your own story here. Be sure to subscribe to our free email newsletter for our best stories, and YouTube for our best videos.
Read more inspiring stories here:
'There's an issue with her hand.' I was scared. It was inverted backwards, and she only had 3 fingers.': Mom 'shocked' after daughter born with limb difference, 'I was determined to protect her every way I could'
'I noticed a line emerge under my nail. It quickly passed to each finger. I was the ugly girl turning white.': Woman with vitiligo shows 'true beauty' after 32 years of hiding, 'I no longer live in the shadows'
'He didn't understand why anyone would see it as an issue, or as a valid reason to not date a girl.': Woman with port wine stain birthmark finds true love
Provide beauty and strength for others. SHARE this story on Facebook with your friends and family.