"853 days – or 2 years, 4 months, and 2 days. That's how much time my son Easton spent with his biological parents before they both tragically passed away.
If you add 854 days from the day his father passed away, that brings you to today, July 17th 2018. Today marks the day that he has officially spent more time with us, than he ever did with his biological parents. Let that sentence sink in. Today, I have officially been his mommy longer than the woman who gave birth to him was. Today, he has called me mommy longer than he ever called her that.
While legally my adopted son, Easton is biologically my brother. Our father had us 23 years apart, after he married his second wife. In 2016, Easton lost his mom to an overdose and then we both lost our father just 12 days later to pancreatic cancer. He became an orphan in a flash of an eye – before anyone really knew how to react. My husband and I accepted him into our little tribe, giving us the son we always wanted. Easton came to live with us and our four daughters shortly after our father's funeral.
'My half-brother became an orphan at 2 years old, and was finally adopted after 458 days, by me – his sister.'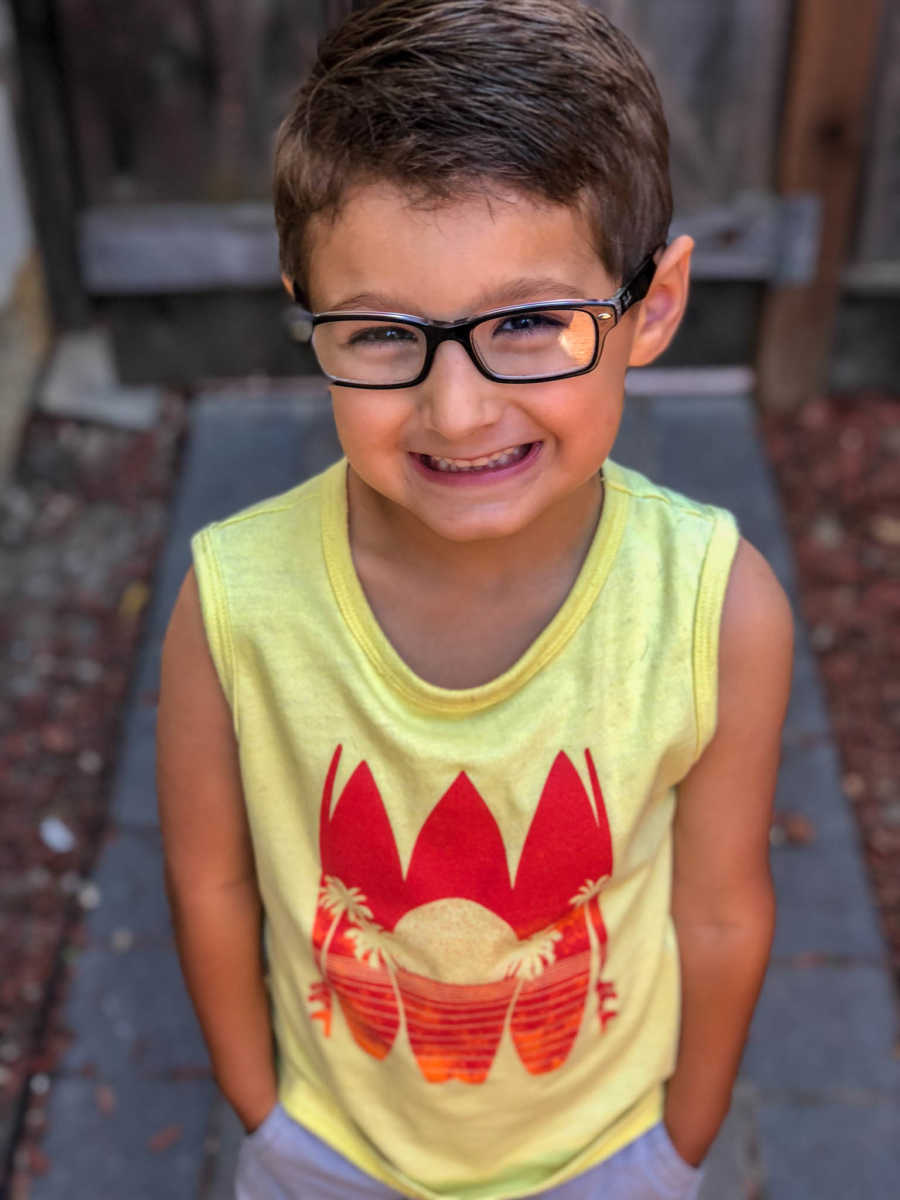 July 17, 2018 is a date I've been waiting for. After we gained custody of Easton, I searched through Google desperate to find a site that would calculate all of the numbers above. I'm not sure where my obsession for it came from. I guess I was trying to understand the impact that his parents' death had on him in a more tangible way. I desperately needed to know when this pivotal moment in his life would be. I just wanted to understand how little of time he actually spent with his parents.
It's mind blowing how fast the last 854 days have gone for us, I can only imagine how short the first 853 felt for his parents.
Easton will never really know his biological parents. He will never know their humor, the way they hugged and loved on him, the way his mom did her makeup with him in the bathroom, the way his father rocked him to sleep as he typed away on his computer, the songs they sang to him, or the books they read him. All of those memories are things even I can't remember as a two year old. All Easton has now are short clips of video and the memories we can talk about to try to keep his parents' memory alive. I suppose he's lucky in the sense that my husband and I can tell him stories about his parents. We can tell him details that not many other adopted kids get to hear.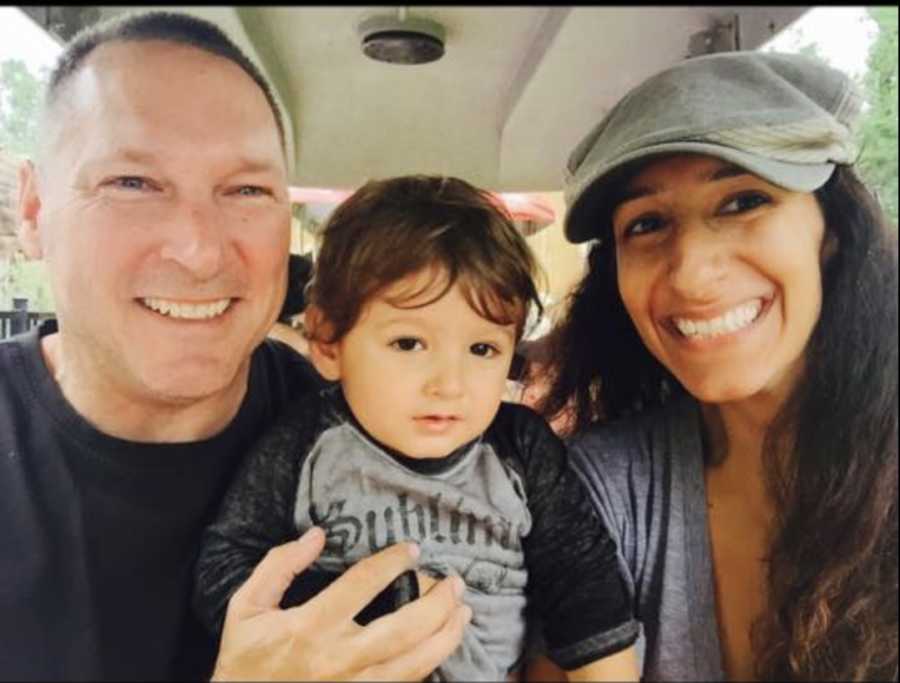 He's now 1,707 days old or 4 years, 8 months, and 4 days. He's still so young in his journey in this world but I hope he knows how much he is loved from both here and from above. This day, while just another day in a lot of other people's world, is a massive one in his. It means from here on out, the days without his parents will just keep growing. But it also means that the days until they meet again will only keep declining.
While he may never truly know his parents like I knew them, he has some pretty cool guardian angels looking out for him."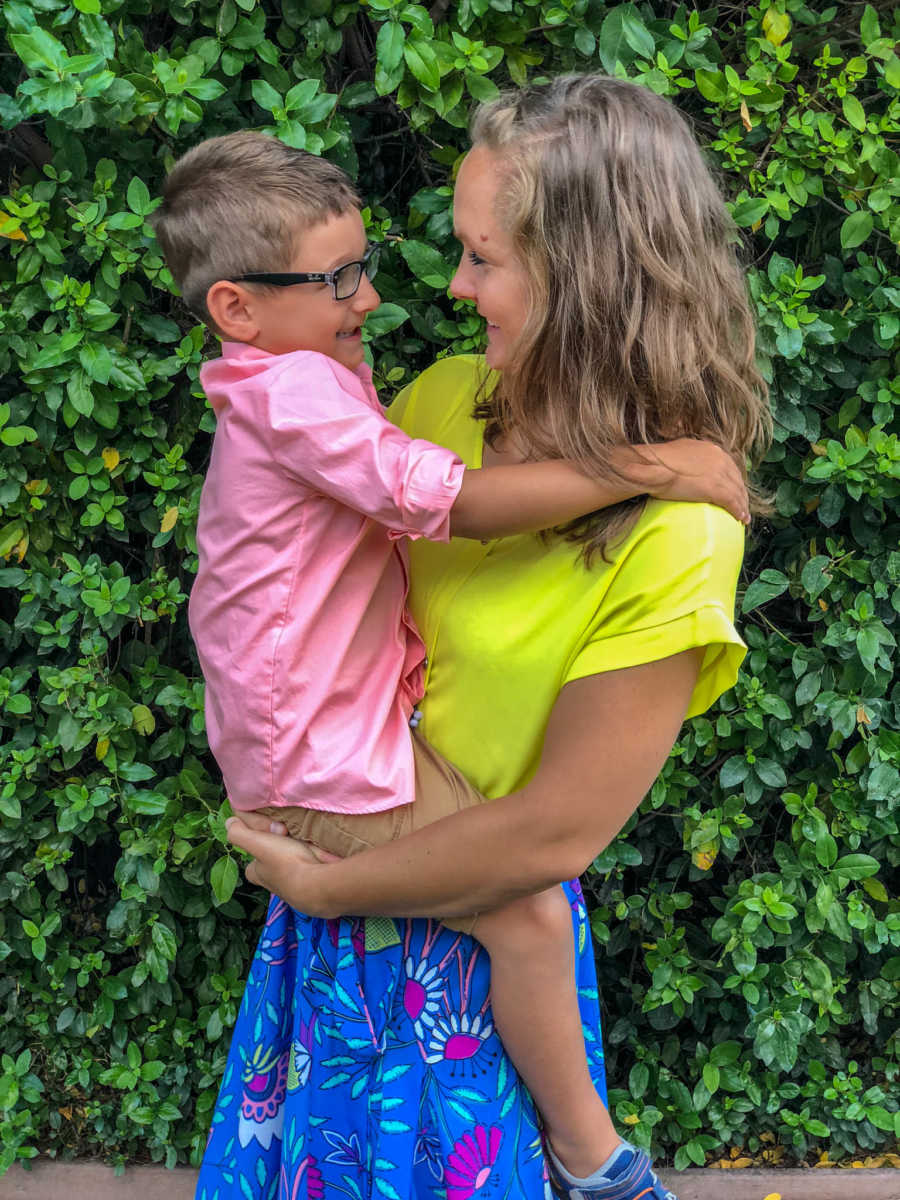 This story was submitted to Love What Matters by Molly Schultz of Tried and True Mama.  Submit your own story here, and subscribe to our best stories in our free newsletter here.
Please SHARE this story on Facebook to encourage others to cherish every moment and love what matters most.