"I had no idea the first year of marriage would be as hard as it was. When you stand in front of one another and say, 'in good times and in bad,' you never imagine the worst-case scenarios. You never imagine burying your baby.
My husband, Alex, and I escaped for the weekend of our 1-year anniversary, partly because we wanted to celebrate, but mainly because we needed to run away. We needed to escape our home and the faces of the people who knew what we had just gone through. Their faces were a reflection of our pain. Their faces screamed, 'how are you still standing!?'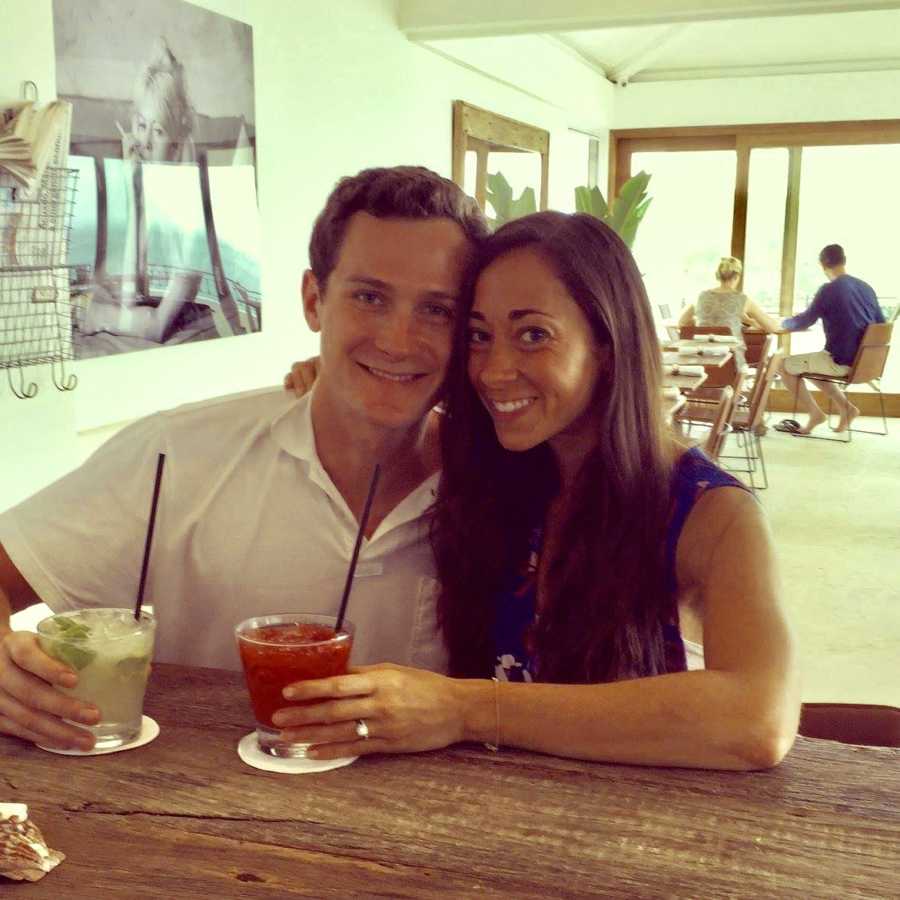 I will never forget going to get a pedicure on our anniversary. I thought, 'Okay, this will be a time to relax,' then in walks a woman, 34 weeks pregnant, due just around when I was supposed to be due. She was glowing and I was sinking… fast.
I sat for an excruciating hour, listening to her excitement over the baby that was to come – she did not that I had just buried my baby girl two weeks prior.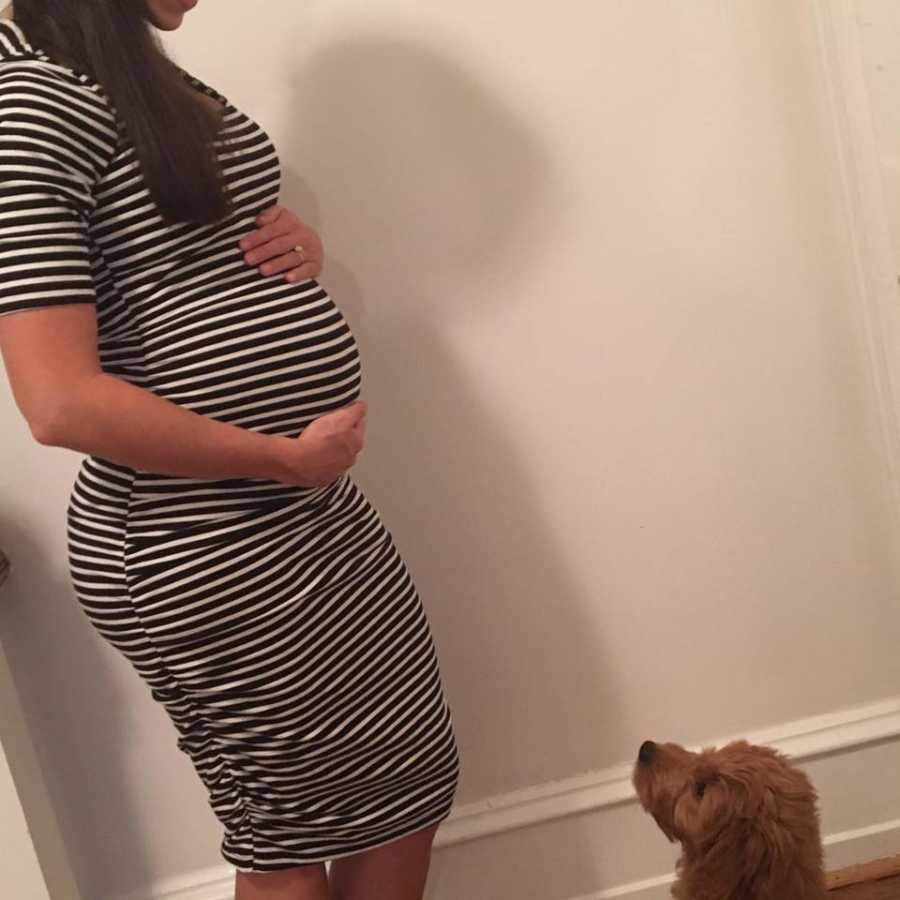 Five months into our first year of marriage, we found out we were expecting our first child. We were overjoyed. Our first scare came at 16 weeks. The blood test results of our routine genetic testing suggested our baby might have Down syndrome. I remember feeling so terrified. How would we get through this? What would their life be like? No one is prepared to hear their child may have special needs. However, a more thorough blood test two weeks later confirmed our child did not have Down syndrome and we were again hopeful for a healthy pregnancy. Looking back, I feel ridiculous to have been so scared of having a child with special needs.
What we actually went through was too painful to imagine.
At 20 weeks, our anatomy scan revealed excess fluid around our baby girl's heart. From that point on, we were seen by a doctor at least once a week. From one specialist to the next, we were on a roller coaster of feeling hopeful then frightened, hopeful then frightened. At 24 weeks, our baby was officially diagnosed with Hydrops Fetalis – a rare condition with a poor prognosis. The doctor's first suggestion was to terminate. The second suggestion was the get a second opinion. Go figure. The choice was a no-brainer. We would do anything to save our baby.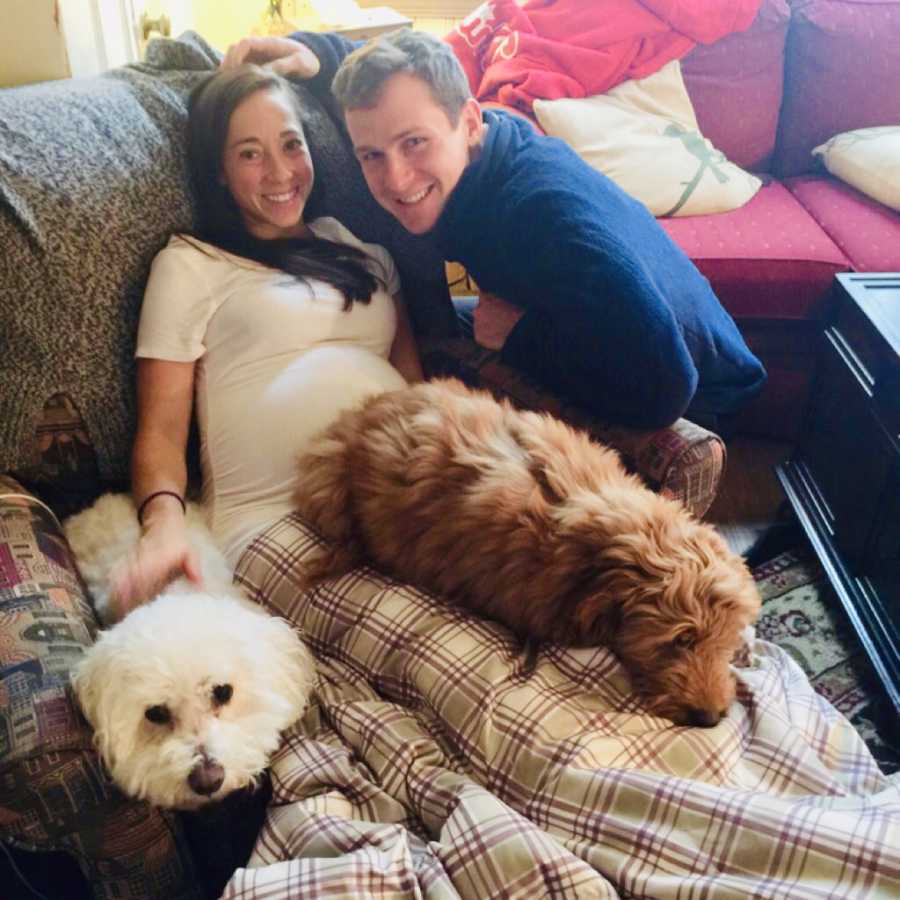 We were seen at Children's Hospital of Philadelphia (CHOP) the following week. There, our care would stay until we met out baby girl.
We were being seen about three times a week at CHOP until our girl was born. Along the way, I underwent four in-utero procedures to try to drain fluid that was compressing her lungs. She responded to some of the treatment, offering a glimmer of hope. Meanwhile, we had multiple tests to try to determine what was causing the Hydrops. We didn't have an answer until 4 months after her death.
On December 13, 2016, at 30 weeks gestation, I went in for a routine ultrasound to check her fluid levels. The night prior I knew something was wrong – she wasn't moving as much. We have a home doppler, so we listened to her heart in the middle of the night. Her heartbeat was still strong, so we decided to wait until our appointment the next day to hear what the doctors thought.
During the ultrasound, our baby girl was showing signs of distress. Our doctor said it was time, and that I would need an emergency C-section that day.
I was so, so terrified. Not for me, but for her. Would she be okay? Would she be in pain? Please just save her!
As I wheeled away from my family, the only feeling I remember is fear.
In the OR, faces I didn't know surrounded me. I was squeezing the hand of a person I'd never met as they prepped me for the emergency C-section. Finally, my husband was allowed in. He stood behind my head, held my hand, and tried to keep me calm and relaxed. There, we waited to meet our daughter.
Noelle Philomena Laughlin was born at 6:15 p.m. on December 13, 2016. I was overjoyed when she was born – the greatest joy I have ever felt. My husband and I kissed as we had just become parents. We named our daughter Noelle because she was born during the Christmas season and Christmas embodies hope and love. Philomena was chosen after my Mom, the most humble person I know. St. Philomena is the patron saint of infants.
I heard nurses saying 'she's beautiful' as they whisked her away to the resuscitation room to drain the remaining fluid around her heart. She never cried.
Alex was going in and out of the resuscitation room, checking on our daughter and getting updates from the doctors. At first, things felt hopeful as a team of about a dozen people worked to save Noelle's life. As the minutes wore on, hope slowly turned into our greatest fear. My husbands' expression had changed. The joy had lifted. He was destroyed. The doctors had him go into the resuscitation room to explain to him that Noelle's lungs were too underdeveloped and weak. She wasn't going to survive. He pleaded with them to keep trying simply out of instinct, until he finally accepted that she was gone. He had to be the one to "call it", and he somehow found the strength to do so. I remember screaming, 'No, not my baby!! My baby!!!'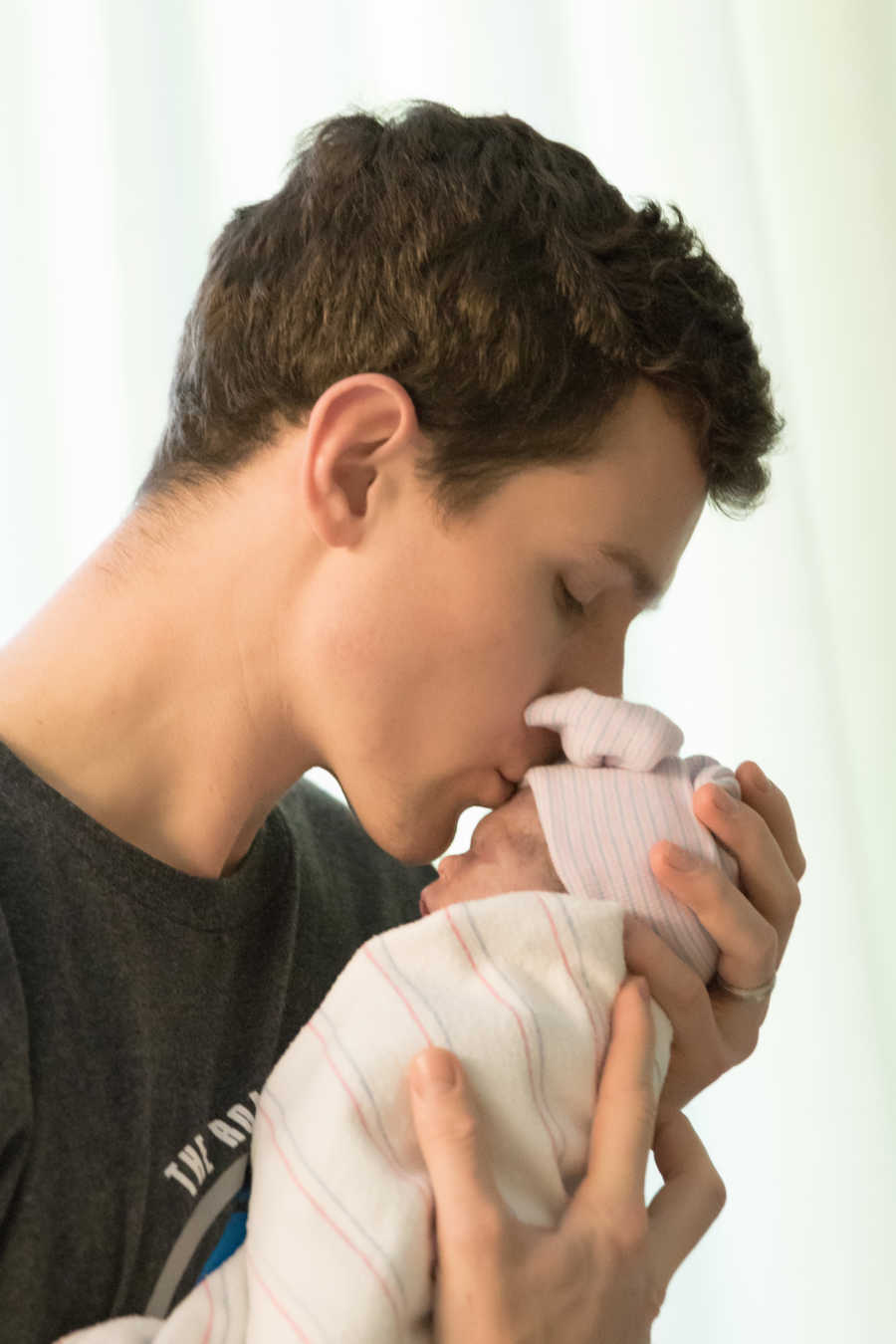 The first time I held Noelle, she was already gone. She lived for 32 minutes. She was here and gone in the blink of an eye.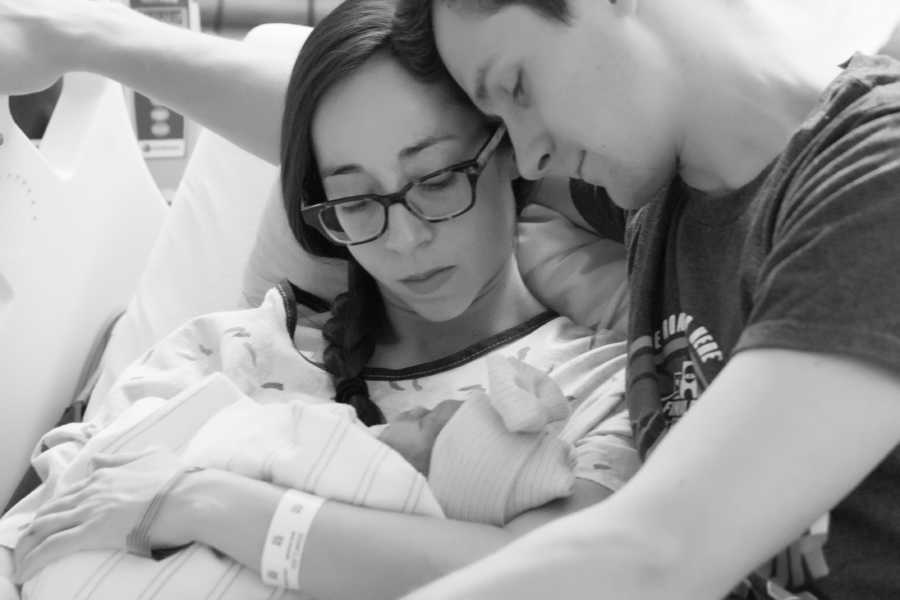 To an outsider, you would never know what we had just gone through. To have carried a baby for 7 full months and then to have them taken so quickly was beyond devastating. I felt empty. Lost. I never knew sadness like this existed.
But I also never knew that love like this existed.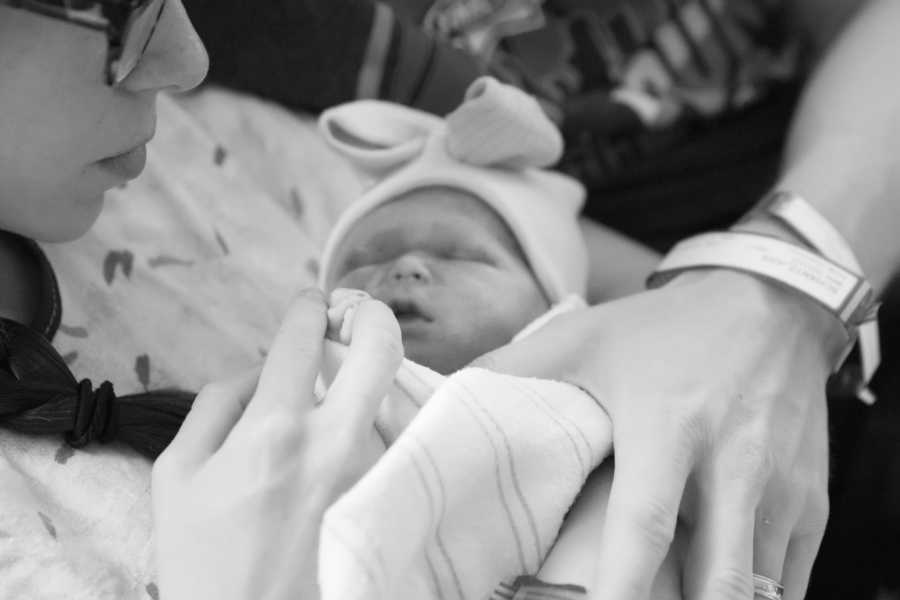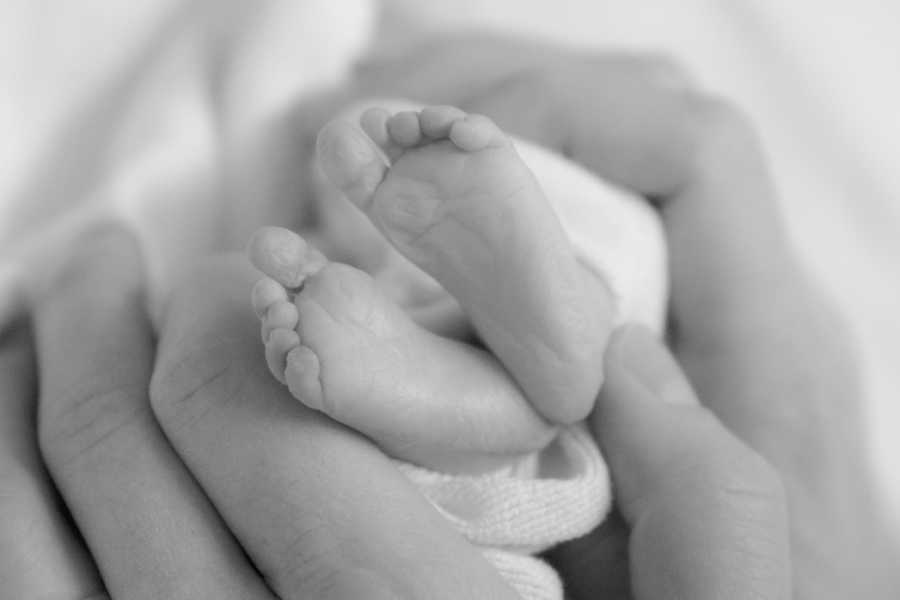 Alex and I knew we would keep her memory alive forever – that we would honor her every day, in our thoughts and our actions. We knew her brief life had purpose.
In the days leading up to and following Noelle's birth and death, Alex and I felt blessed to have been able to do everything we could to save our baby girl. We had just endured the unthinkable, but were always mindful of the circumstances we had in our favor as we faced these challenges. We lived 20 minutes away from one of the best children's hospitals in the world. We both had full-time jobs with gracious employers that allowed us to take more time off work than was allotted – we never lost a pay check. We had family and friends nearby that supported us and loved us (and still do). Facing an impossible challenge was made more bearable because of this. It also gave us the perspective that many face a fetal diagnosis without any of these circumstances in their favor.
Every family deserves the chance to fight for their baby's life without fearing the financial sacrifice it requires. These are the families that Noelle's legacy will touch. This is Noelle's Light.
On Noelle's first birthday in 2017, we formed Noelle's Light, a New Jersey non-profit organization whose mission is to provide financial support to families facing a life-threatening fetal diagnosis so that their sole focus can be on the health and well-being of themselves and their child. On Noelle's second birthday, we furthered this mission by launching a partnership with the Philadelphia Ronald McDonald House to provide need-based financial relief to fetal families staying at the home. Please read more about this campaign here.
We could have shut down after losing Noelle. We could have escaped forever. We could have never talked about her again. I understand why people choose that route. For us, we could not turn away from the love and perspective her life brought to ours. Her purpose on earth was for us to share that love with families that need it most.
When I look back on our first anniversary and the pregnant woman in the salon, I wonder how our conversation would have went had I told her what I just gone through. No one knows if you don't share. No perspective can be gained if you don't tell your story. Nothing can change if we run away from the pain. Most importantly, no one should feel alone when they are going through the unimaginable.
When my husband and I stood on the alter and said 'in good times and in bad,' we never imagined burying our first baby. But we also never imagined building a foundation to help families in need of support. Sometimes, the good and the bad wouldn't exist without the other. Sometimes, you have to go through the darkness to see the light."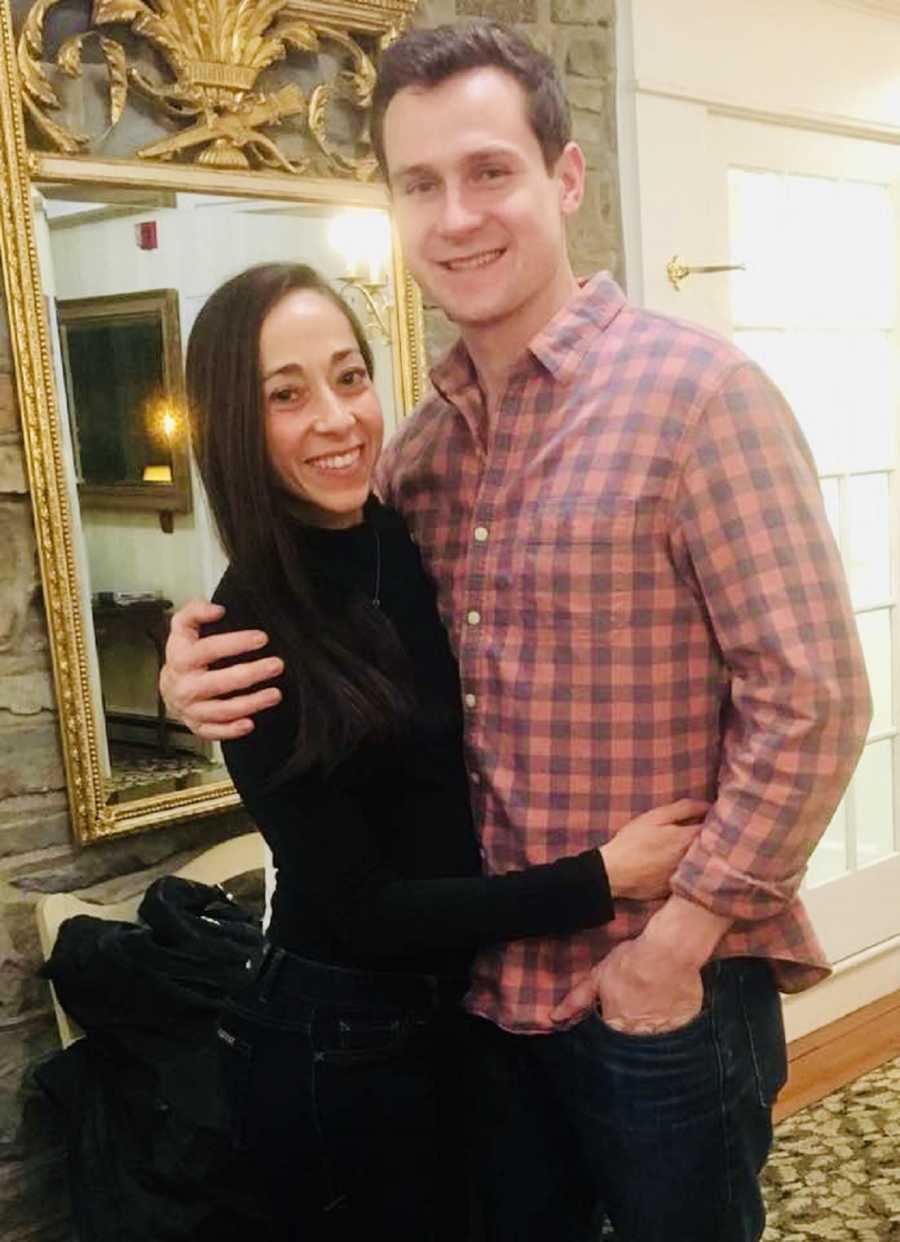 This story was submitted to Love What Matters by Jodi Laughlin of New Jersey. You can follow their journey on Noelle's Facebook and Instagram . Be sure to subscribe to our free email newsletter for our best stories.
Do you know someone who could benefit from this story? Please SHARE on Facebook to let them know a community of support is available.