"As part of her work in disaster relief for the American Red Cross, my mom traveled a lot during my high school years and left me home with my dad. We missed her a lot, but Dad and I grew close and functioned as a great team, establishing weekly routines to maintain order and normalcy in her absence.  A lot of our time together revolved around food; writing a menu for the week, going shopping, cooking what we could ahead of time. We were way ahead of the 'meal prep' trend of recent years. Dad also took over responsibility of packing my lunch for school.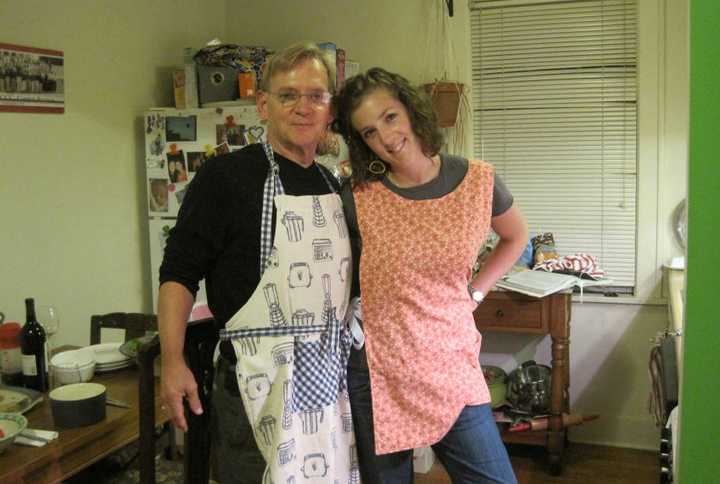 During my senior year, Dad started writing notes and sticking them in my 'lunch bag,' typically a plastic bag from the grocery store.  Sometimes these notes were quotes; sometimes they were safe driving tips.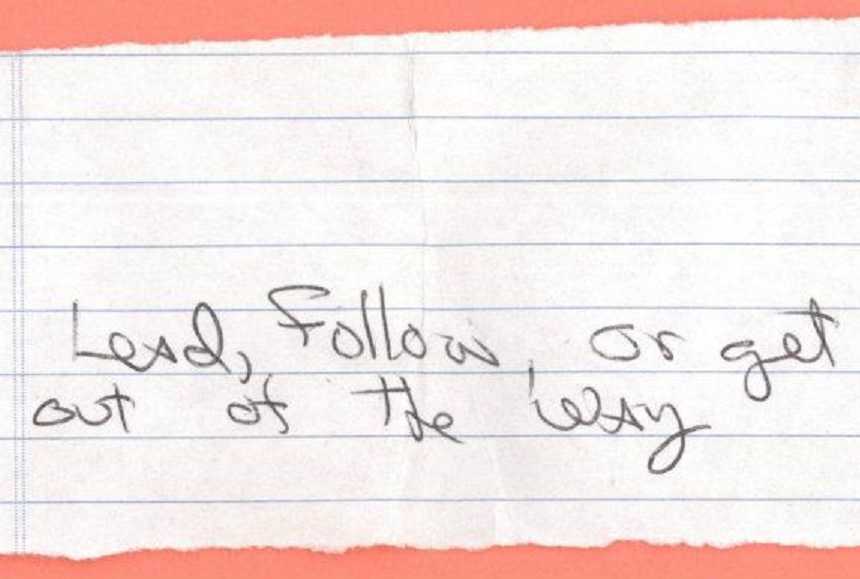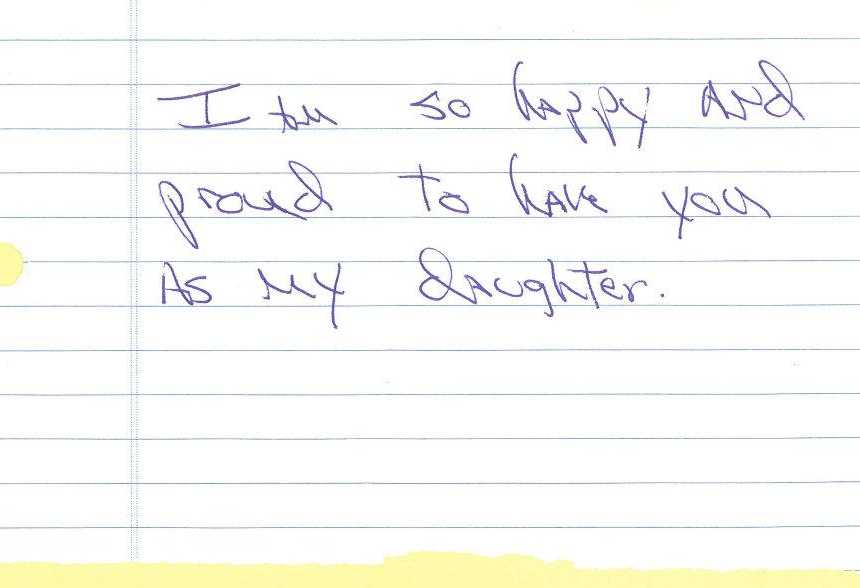 Dad also coached in my fast pitch softball league, so occasionally 'Coach Dad' would provide softball strategies and tips in the notes.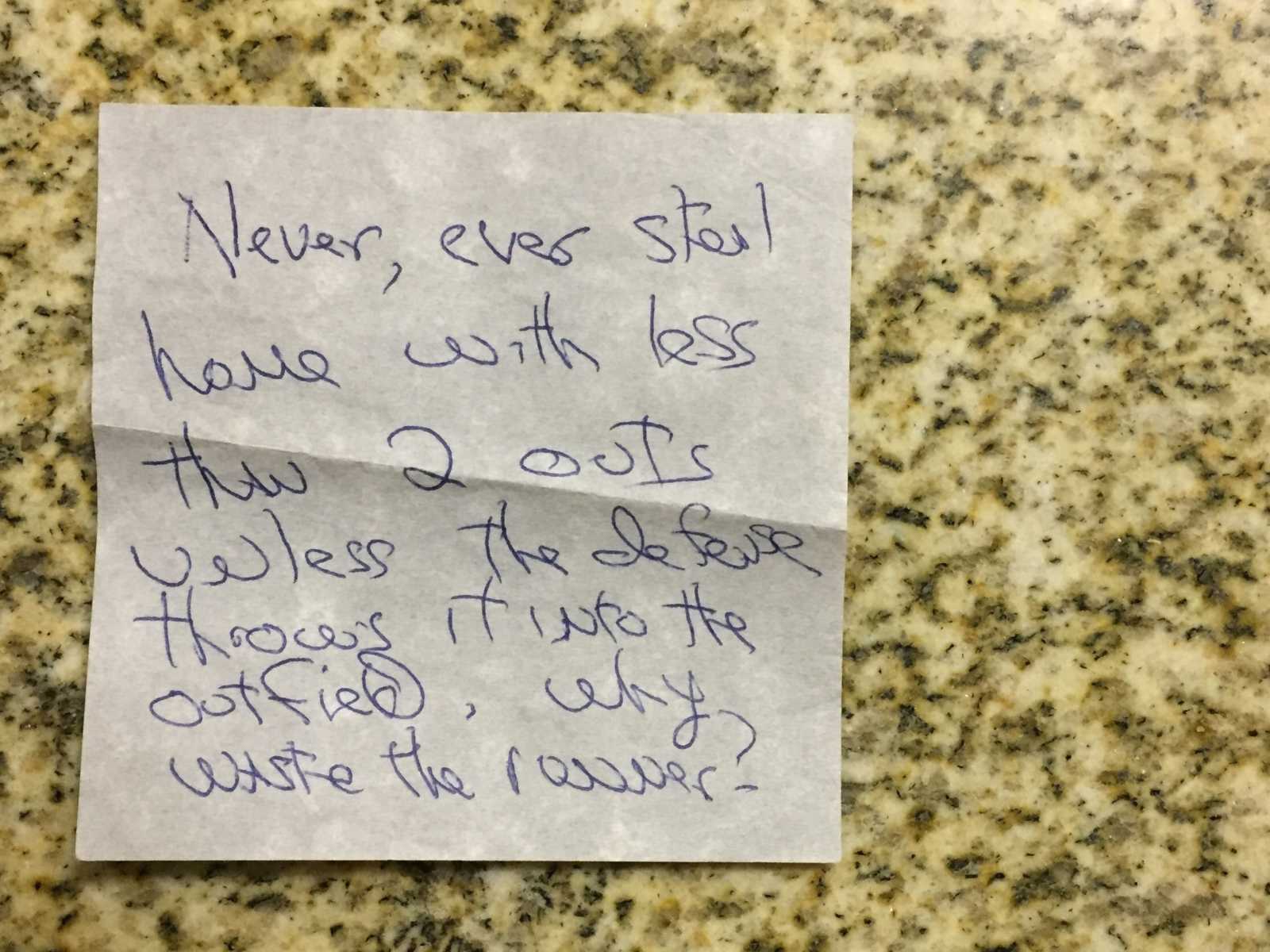 There were two weeks he got by on the Ten Commandments, but by day eight he struggled to remember what was left because he'd listed them out of order.  The one common thread was that the notes always came on a scrap of paper torn from the kitchen notepad, sometimes with a grocery list on the reverse side.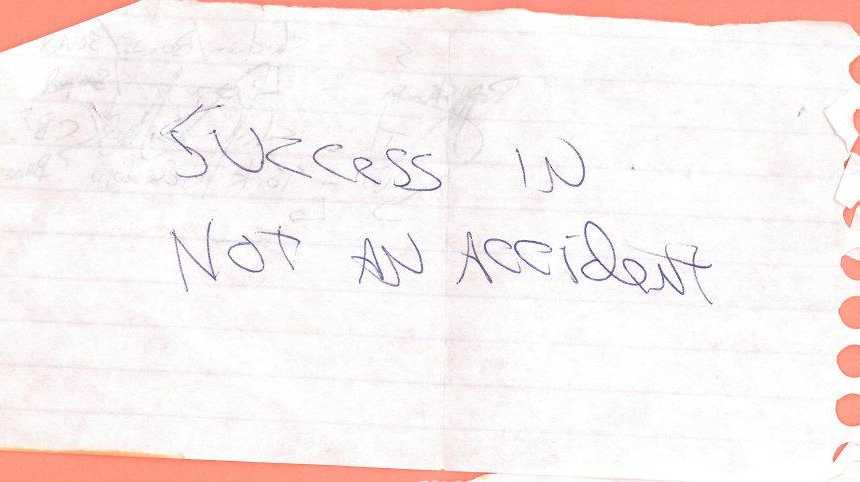 My lunch table soon came to expect these notes. As soon as my friends and I sat down to eat, they'd look at me expectantly to see what pearls of wisdom my dad provided, asking, 'What does the note say today?' I'm thankful I kept most of these notes, even if I did so unintentionally or without the set purpose to do so. I'd find some in purses and pockets for months to come and finally collected them all in a bag in my dresser.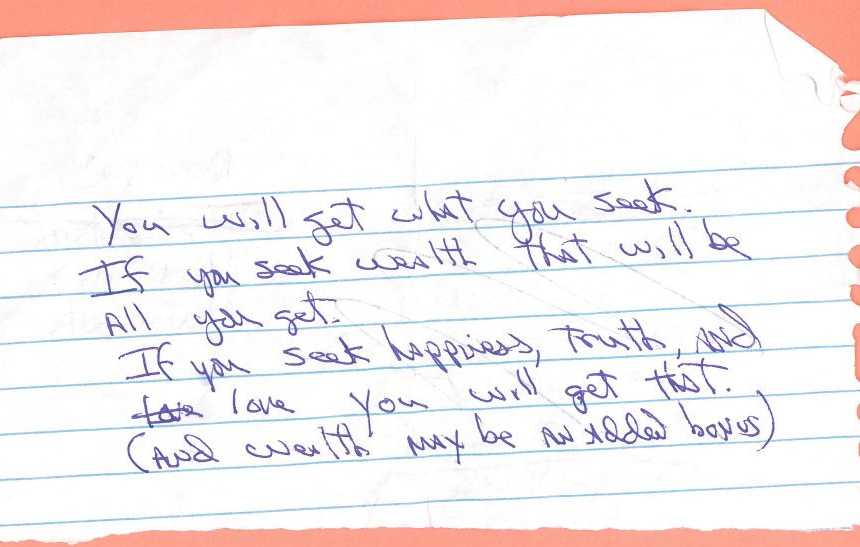 These notes came full circle six years ago when I used them as a part of Dad's retirement dinner. He worked for the same company for over 25 years and it was my honor to have the opportunity to show his colleagues what a loving and kind and generous father he is.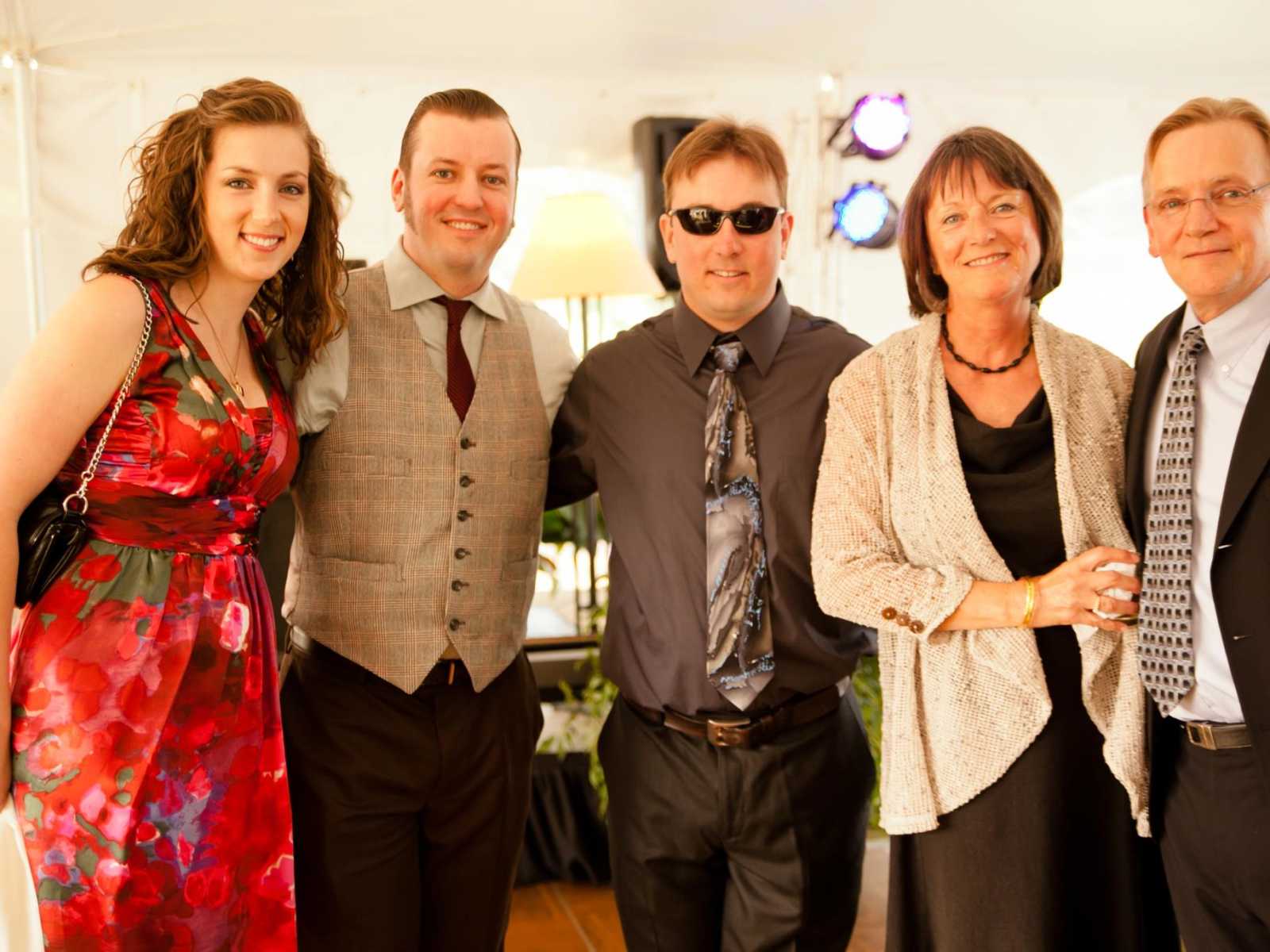 It was great to use his own words of wisdom as a way to send him off into retirement with Mom. They got a chuckle seeing images of his notes in his very recognizable handwriting knowing that they've probably heard similar tidbits and quotes from him throughout the years.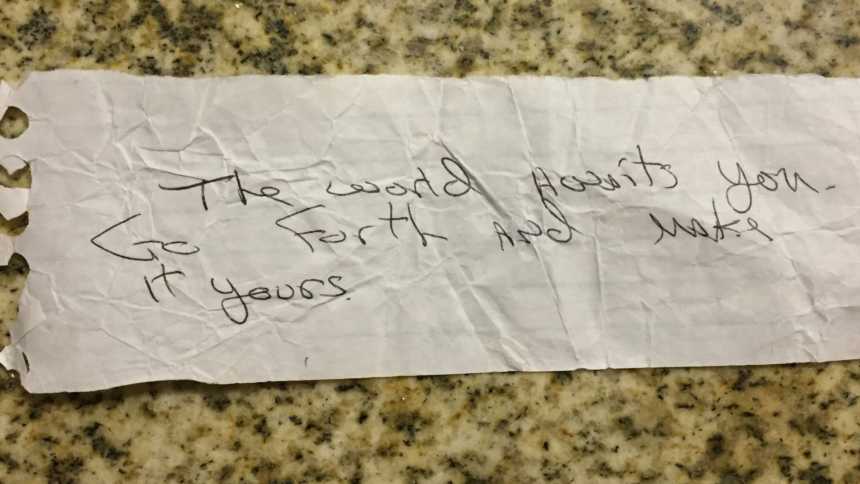 The notes have survived half a dozen moves and still live in that bag in my dresser. Even now, 15 years later, I still read the notes over and appreciate the refresher on base running strategy, being a good person and the importance of napping.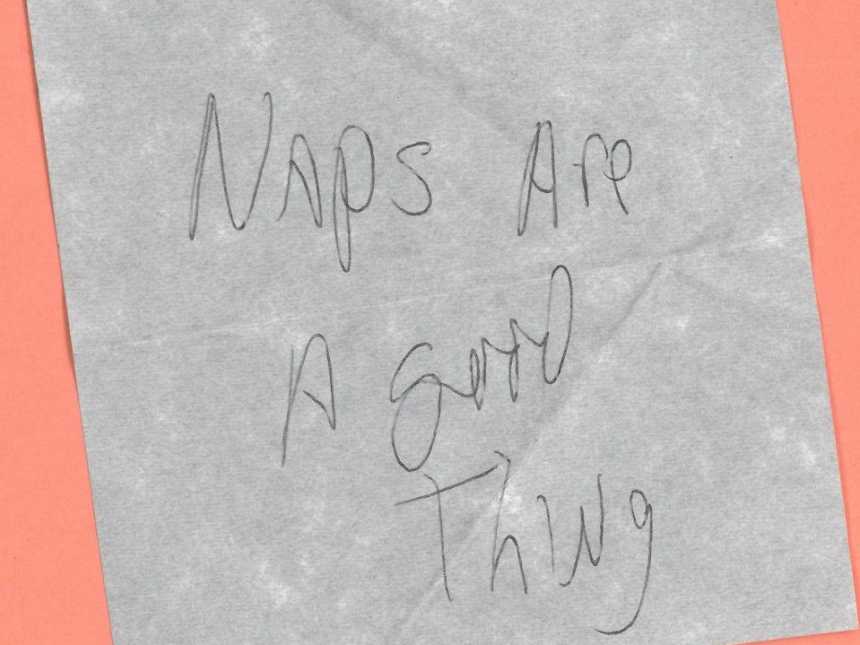 I've grown to especially appreciate my time with my dad in high school. We don't see each other as often we'd like, but anytime we visit, most of our time is spent back where it all started, in the kitchen.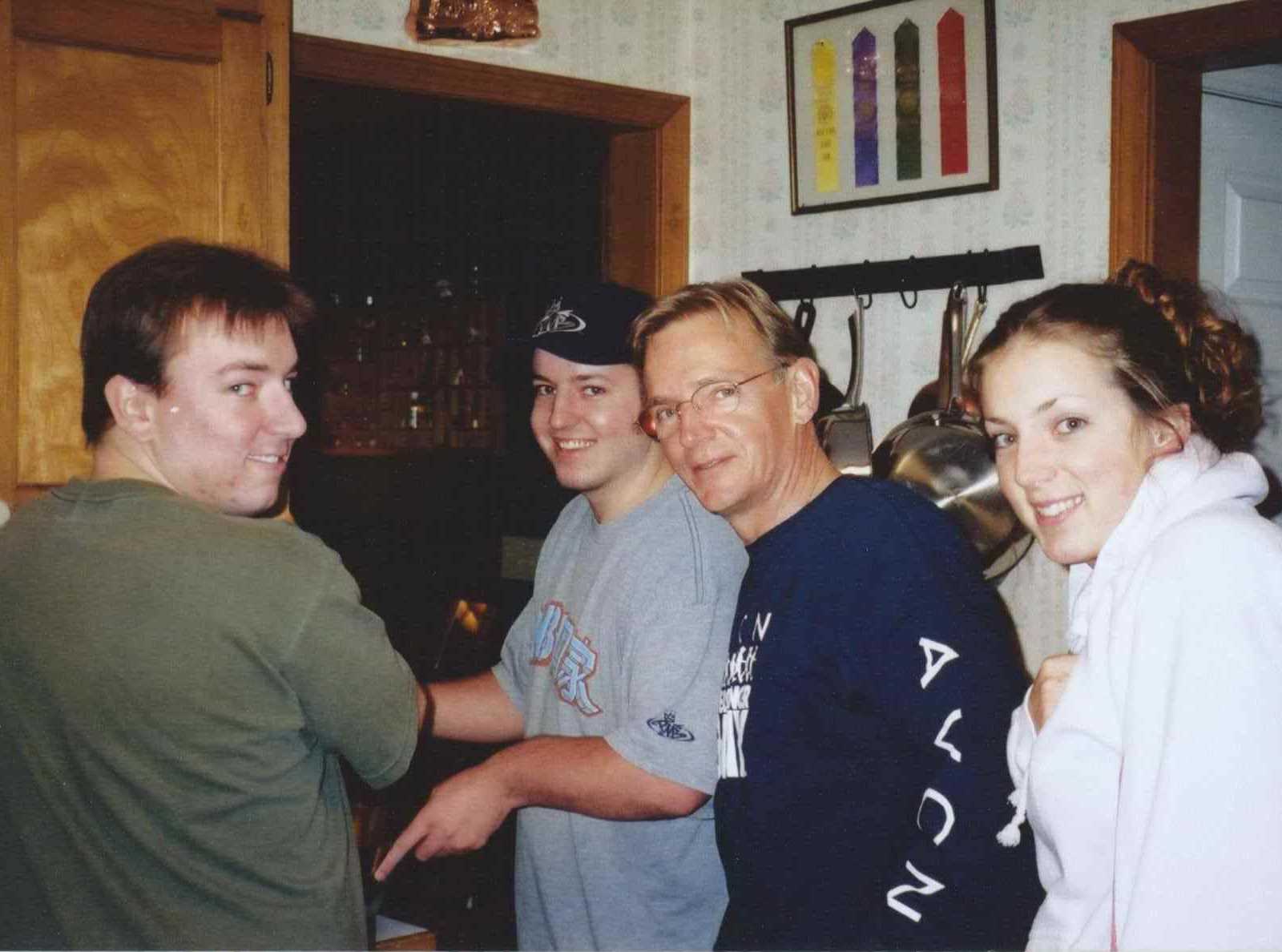 I'm so happy and proud to have him as my father."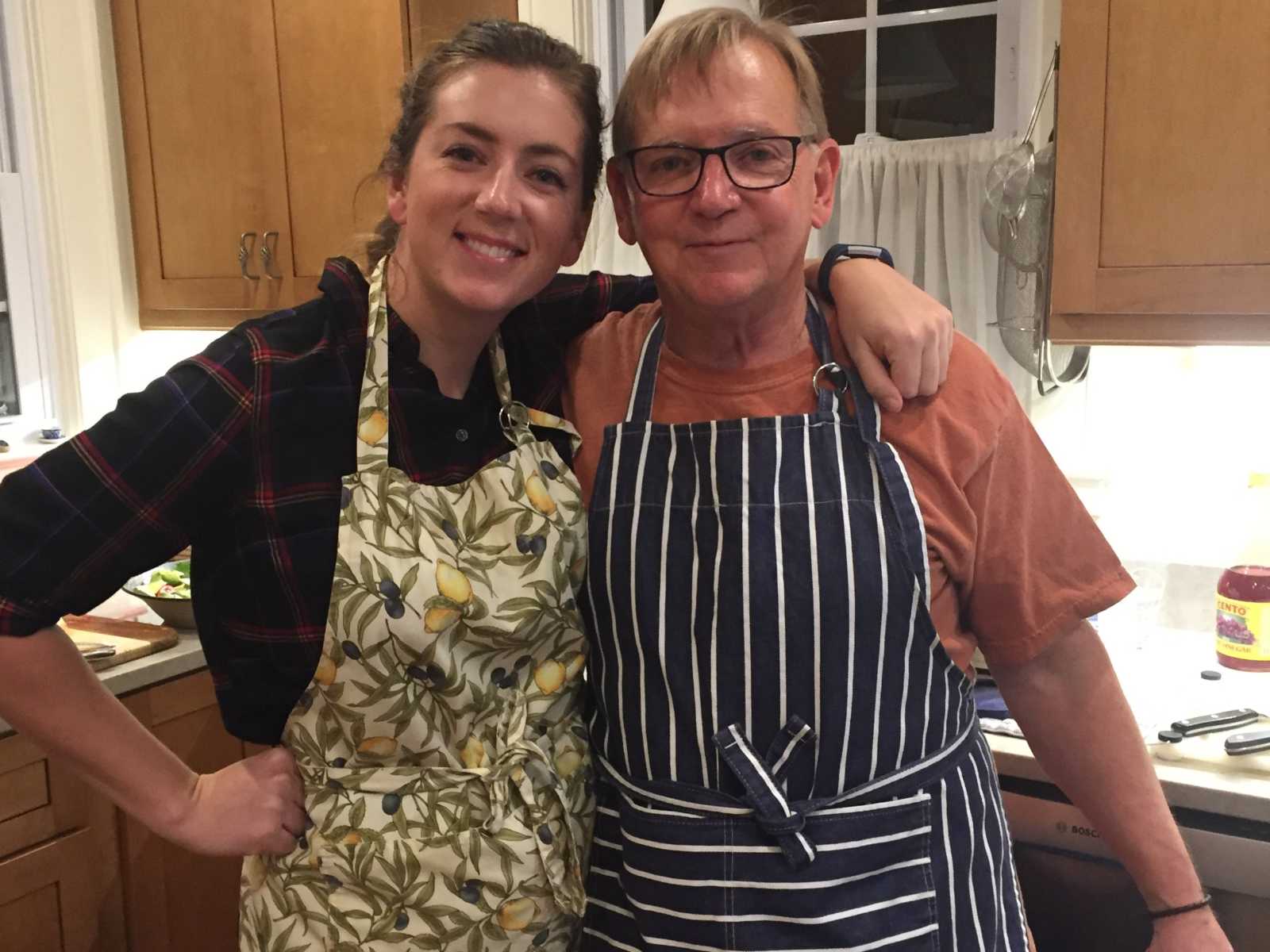 This story was submitted to Love What Matters by Erin Robinson, 34, of Philadelphia. Her dad is now "living the good life" in Greenville, South Carolina. Submit your story here.
Read more stories like this here:
'I achieve as a father because of you. You taught me how to be a good mother, not just a good parent.': Single dad shares appreciation for mom as parenting role model
'Ohhh so cute! Good for you for giving mom a break.' When my husband goes grocery shopping with one of the kids, he's a star.': Mom urges 'dads don't babysit, they parent'
Women Take The Blame For Everything (And I Realized It When I Became A Single Dad)
'I didn't understand the phrase 'unconditional love' until I met my kids.': Dad shares touching video montage of fatherhood, 'I will cherish this job forever'
SHARE this story on Facebook with your friends and family to show the amazing power of parenting.