"When I was born I was a seemingly healthy baby until I turned 3 years old. I began getting frequent pneumonia and was in and out of the ER on a regular basis. Doctors couldn't figure out why I was so unlucky, they would tell my mom she was worried for nothing and kids my age are always sick and not to overreact. My mom knew something wasn't right so she started googling my symptoms and up popped Cystic Fibrosis. Cystic fibrosis is a genetic disease that affects primarily the lungs and digestive system, ongoing lung infections leads to lung function loss, the median age of survival is 37 and there is no cure. This disease is considered rare so the chances of me having it were slim but my mom took me to my pediatrician and asked if maybe I had it. The doctor told my mom if I did have Cystic Fibrosis (or CF) I would look much sicker. My mom brought me to other doctors and they all said the same thing.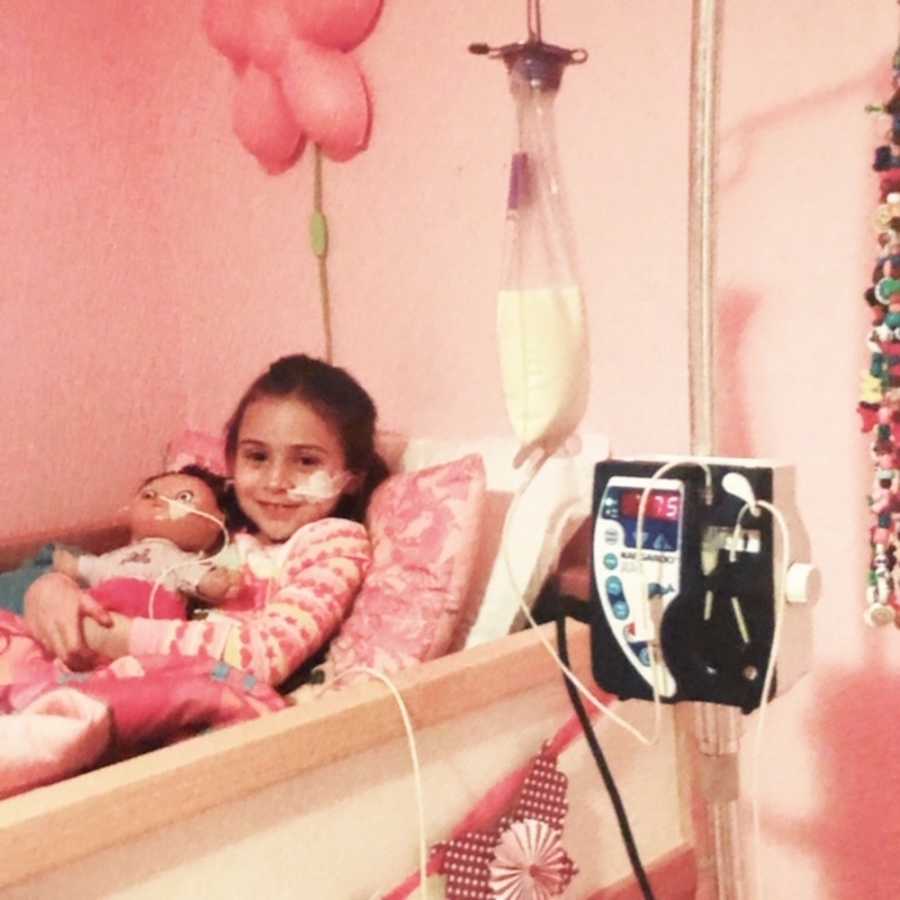 Eventually my mom called our local children's hospital and spoke to the nurse in the CF clinic and begged to get an appointment for testing and without a referral the nurse took us in. I had what's called a Sweat Chloride test to confirm the diagnosis, the first came back borderline, the second came back negative and the third came back positive for cystic fibrosis! I remember while other parents would be devastated by the news, my mom was just relieved we finally had an answer and hopefully things would turn around for the better once I started my treatments. My mom has been my best friend, nurse, doctor and biggest advocate even before my diagnosis. If it weren't for her persistence it may have been longer before I was even diagnosed. My mom has always said 'I don't want you to miss out on anything because of this, I want you live life, enjoy life and make the best out of this.' She's been my rock and I love her so much.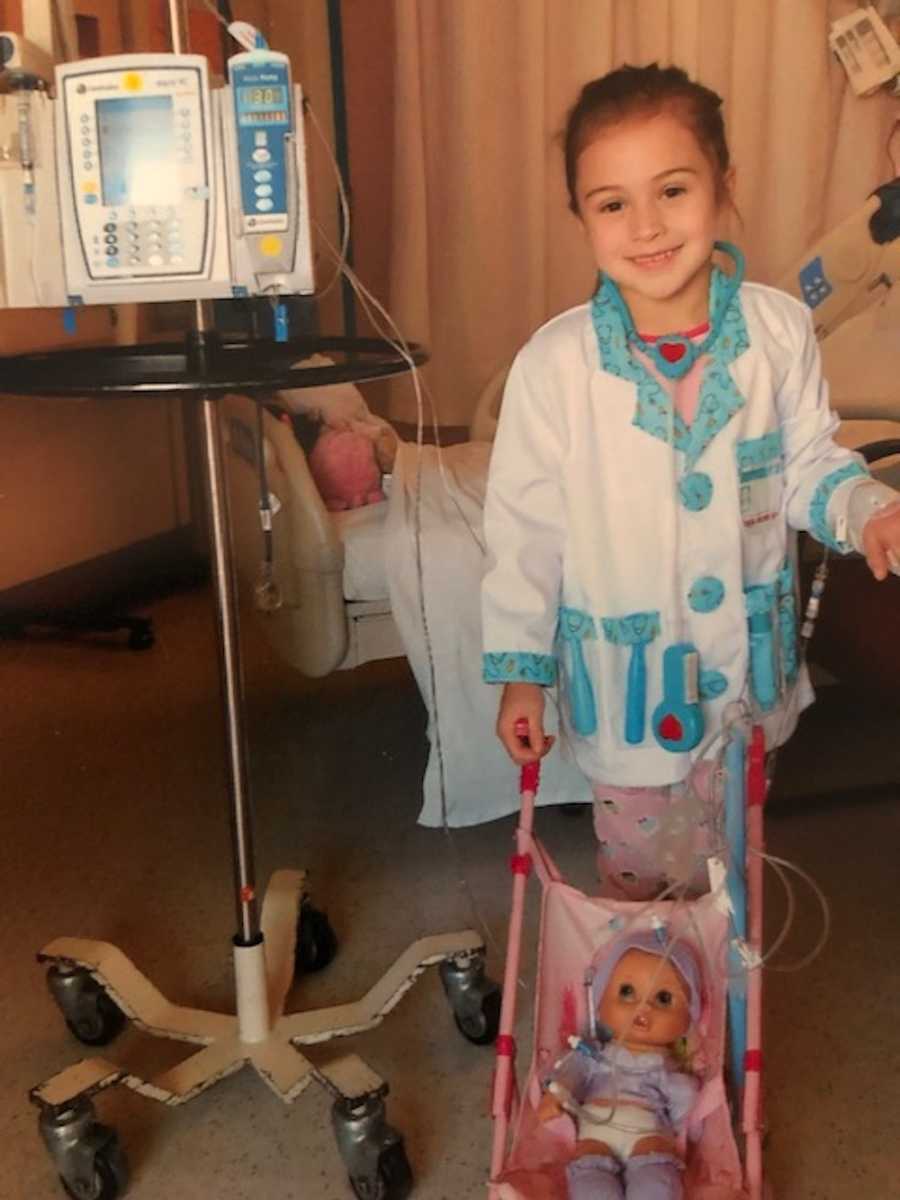 As the years went on I had many lung infections which equaled to many hospital admissions and many hours of daily lung physiotherapy. Because of my lung disease both my mom and school board have decided homeschooling was a good option for me. When I was younger I would miss days and days of school and this way I've been able to keep up with my class work and care for myself at the same time. It was medication after medication but my health has improved a bit since then.
This past fall while playing with my little cousin my mom noticed a hump on one side of my back but didn't think anything of it. 3 weeks later the hump grew bigger and after seeing an orthopedic doctor I was diagnosed with severe juvenile idiopathic scoliosis. In the midst of a large growth spurt, My spine had bent into and S shape with two large curvatures. My scoliosis is not related to my CF in any way, children usually develops Scoliosis at around the time of a big growth spurt but scientists still don't know why it happens or the true cause. I remember being in sudden pain and couldn't walk, run or ride my bike for more than 10 minutes without being out of breath. My orthopedic surgeon decided it was best to undergo a spinal fusion for fear my spine would soon crush and affect my already frail lungs. In November 2018 I had a six hour spinal fusion where two titanium bars and 20 screws were placed up and down my spine to hold it into place. My recovery was rather quick and and I healed up nicely. If not for surgery my lung function would have began to get worse and worse leaving me prone to more infections. During surgery my surgeon was worried the bacteria that lives in my lungs would affect my healing and I spent 5 days in hospital on IV antibiotics to make sure bacteria didn't spread to the surgical site. My mom, grandmother and aunt stood by my side through the healing process.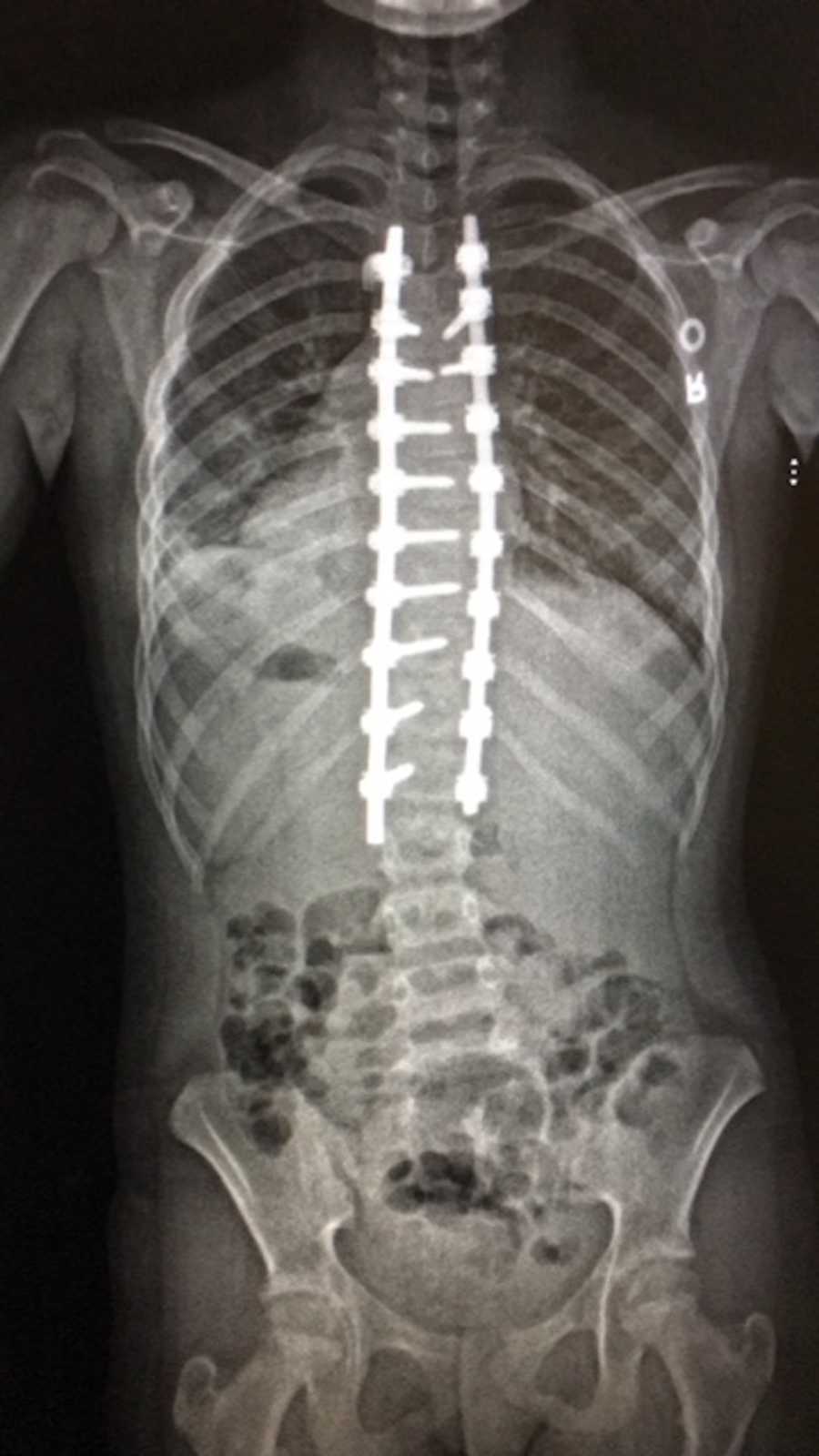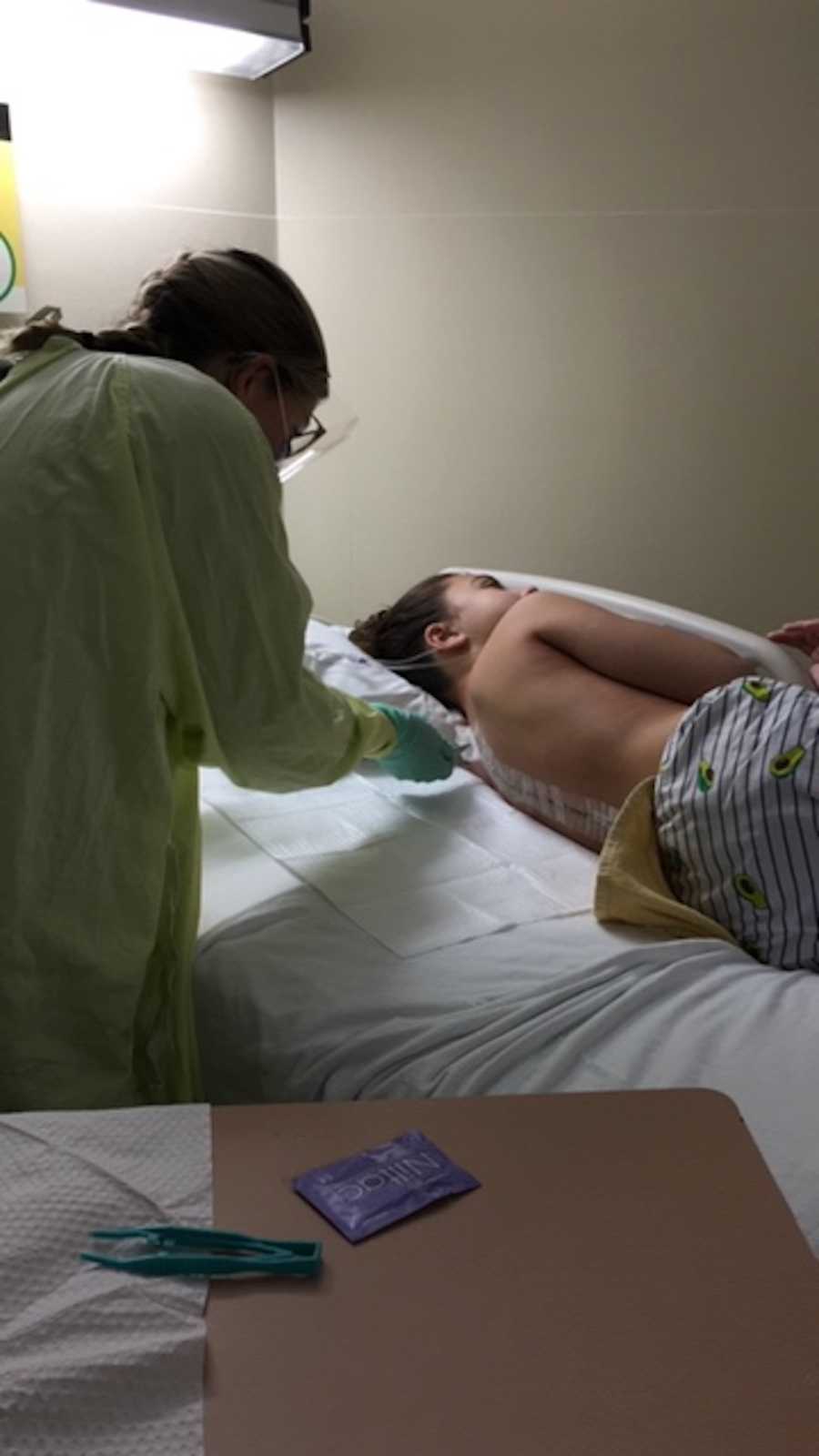 I'm so grateful for all my teams at Sick Kids Hospital here in Toronto, they've become like family to me. I'm only 12 years old and my lung disease Cystic Fibrosis is a progressive disease but I live everyday like it were my last. In my spare time I love playing basketball with friends and traveling. I'd really love to see Paris some day. I try to make the best out of bad situations and do my best to live and love wholeheartedly. If there's one thing I can I've learned through the years, it's you never know how strong you can be until strong is your only option."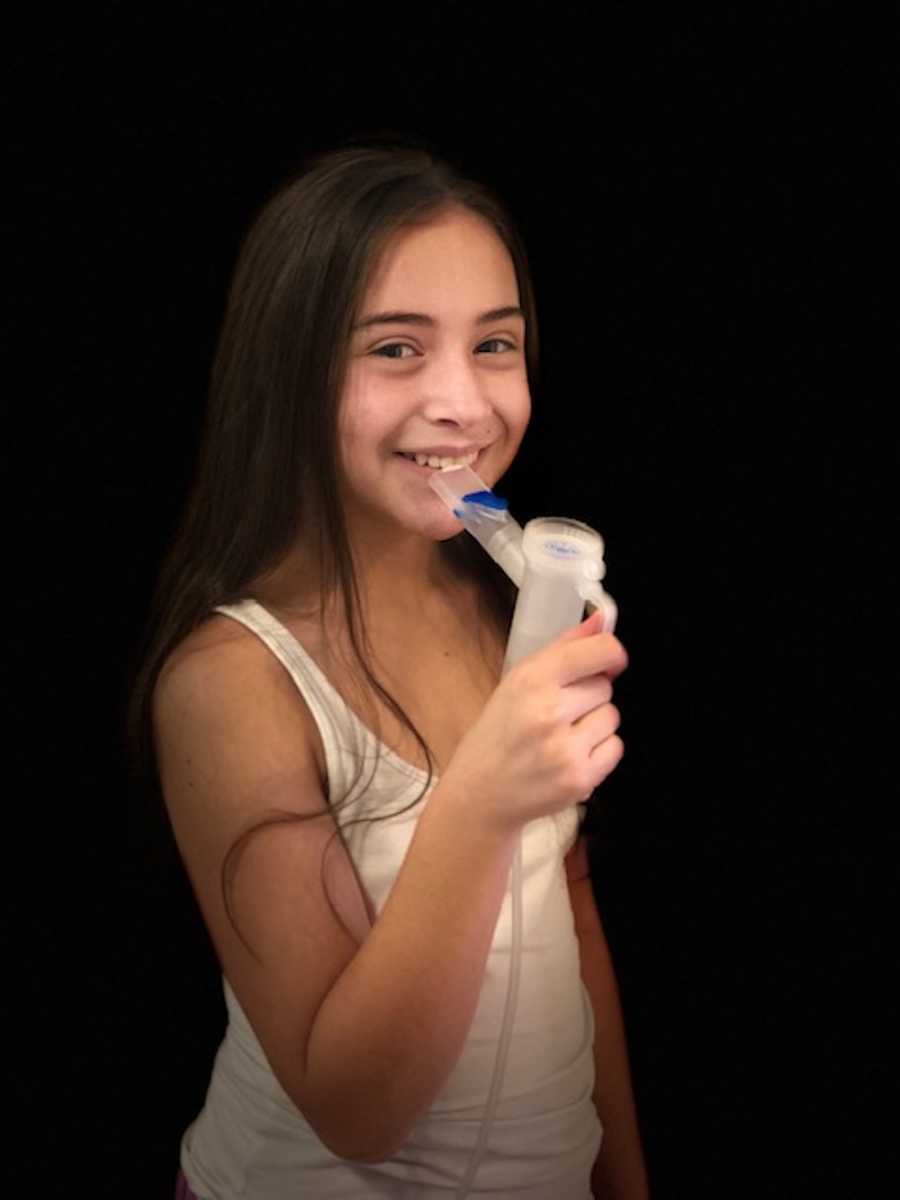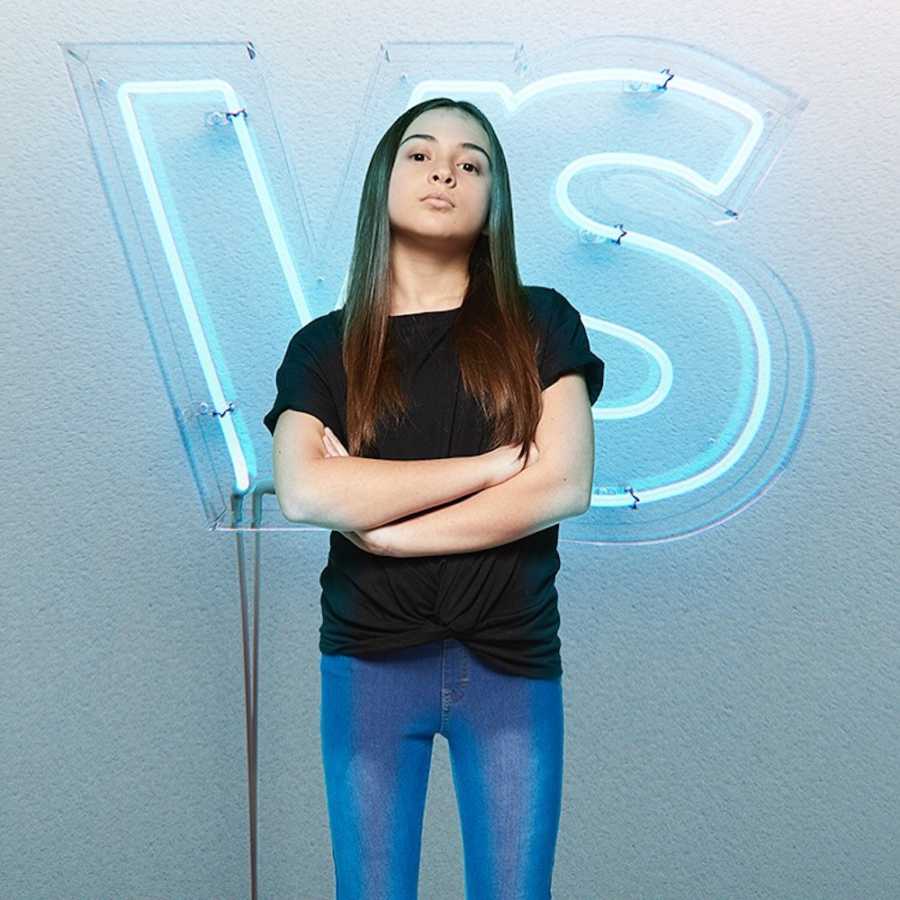 This story was submitted to Love What Matters by Mia Gaudenzi.  Follow her on Instagram here. Submit your own story here, and subscribe to our best stories in our free newsletter here.
Provide hope for someone struggling. SHARE this story on Facebook to let them know a community of support is available.
Read another powerful story about living with Cystic Fibrosis here.