"I was severely burned at the age of 2 years old, which means I really don't know exactly what happened to me. It's all been word of mouth. My maternal side has a story, and then my paternal side has their version so I will never really know for sure.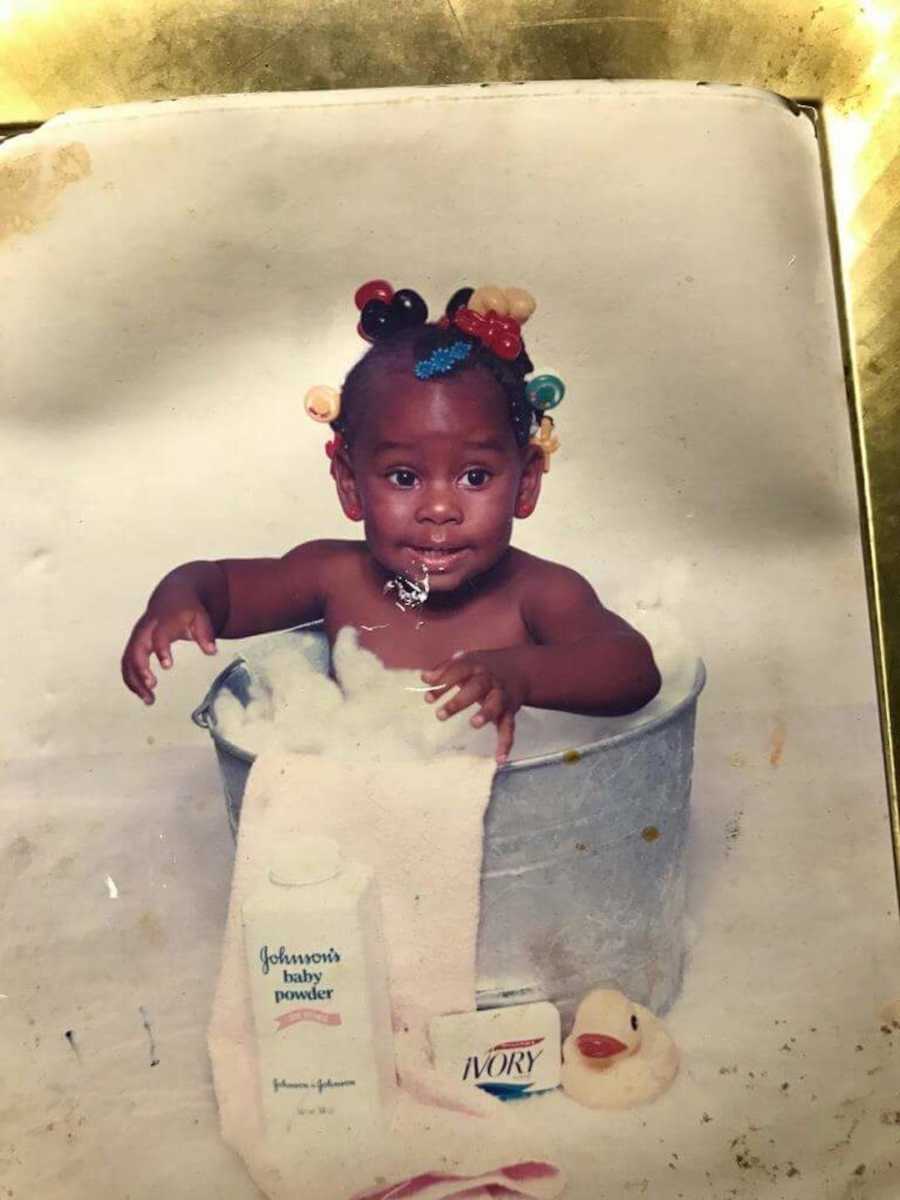 My mother dropped me off at her mother's house for Memorial Day. Apparently, I was left in the kitchen unattended and somehow pulled a hot pot of butter off the stove directly onto my face, missing my head and scalp completely. I was rushed to the hospital and from there, I went into a coma, my head swelled twice its size and as far as they could tell, I was blind.
My family was told, 'The accident was so severe, there is no way she will make it through it.' They were instructed to call a pastor and a funeral home. I stayed in a coma for 2 weeks and at that point, they realized I had vision but just out of my right eye.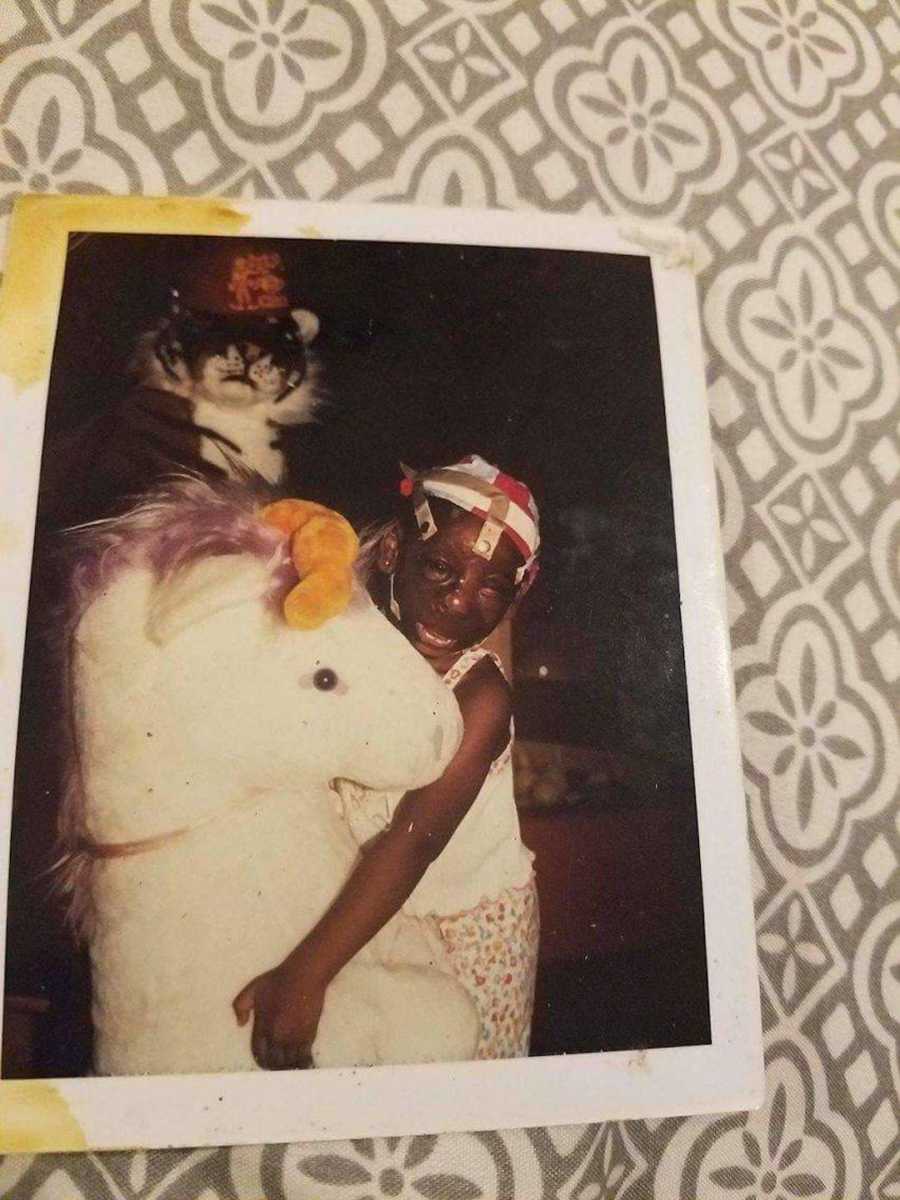 My paternal side of the family, to this day, doesn't believe I pulled the pot down myself. My height and placement of the burns never sat right with them. Take from that what you will.
Being burned, living in and out of a hospital, was all I knew. It was normal for me. My family never treated me any different from my siblings or cousins so I honestly had no clue I looked different until I started school, and yes, of course, I felt like an outcast for the most part. When I started school, kids would say things like, 'Ew, look at her face,' or call me a monster and run away. But considering the fact my family never treated me like a 'Burn Victim,' I never had that mentality.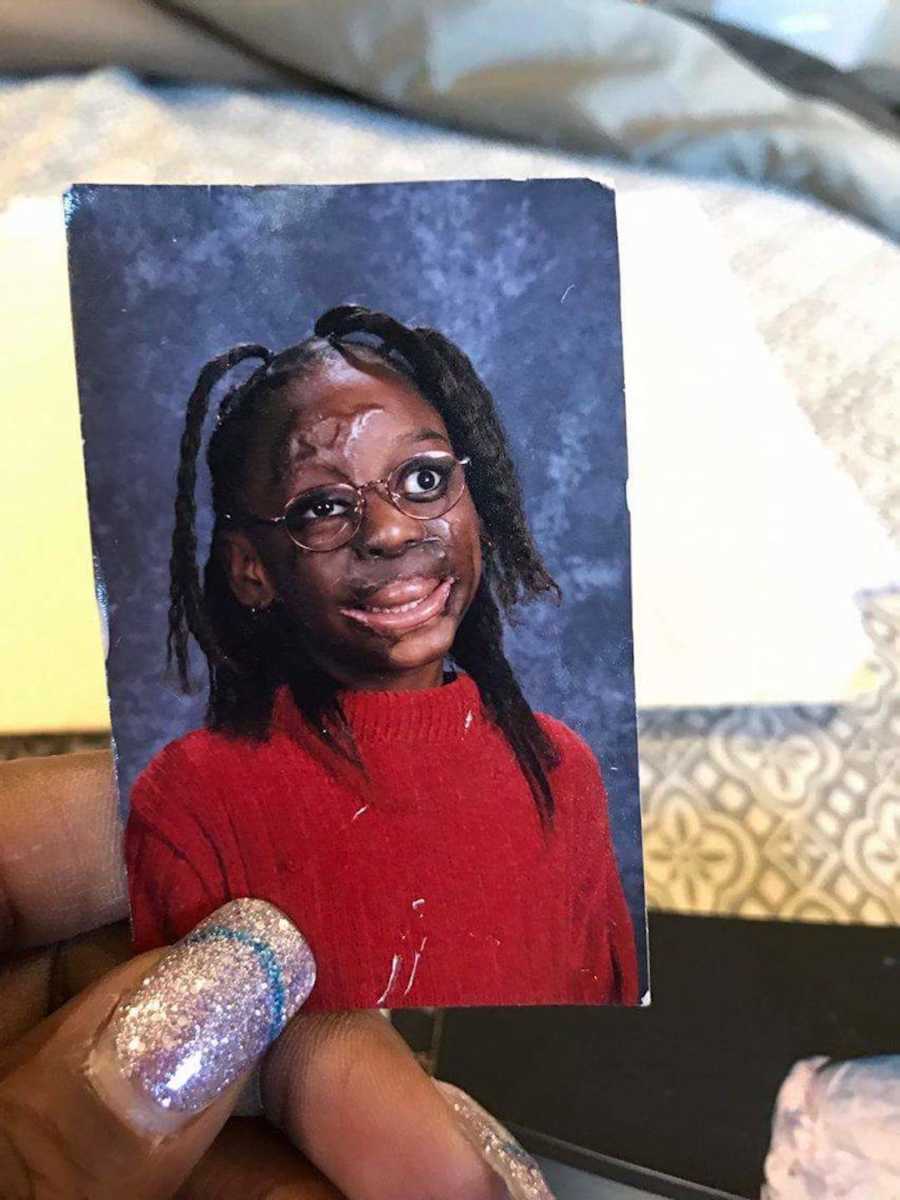 The whole time, I was like, 'Whose face are we talking about? Who's the monster?' Kids would call me ugly and I'd be like, 'Yo mama.' I never let anyone back me into a corner. I've always made it a point to let people know I've fought for my life. I have no issues fighting you.
As a child, I did try my best to fit in and I quickly realized my scars FORCED me to stand out. If I wanted to live, I had no choice but to get the hell over it. I didn't want to ever regret not living my life to the fullest just simply because I had a flaw! At 13, I told myself, 'I will never fit in. I will never ever be able to hide in a crowd.' (Or rob a bank, for that matter.) I embraced the spotlight and added a red carpet! You're staring? Let me give you a show.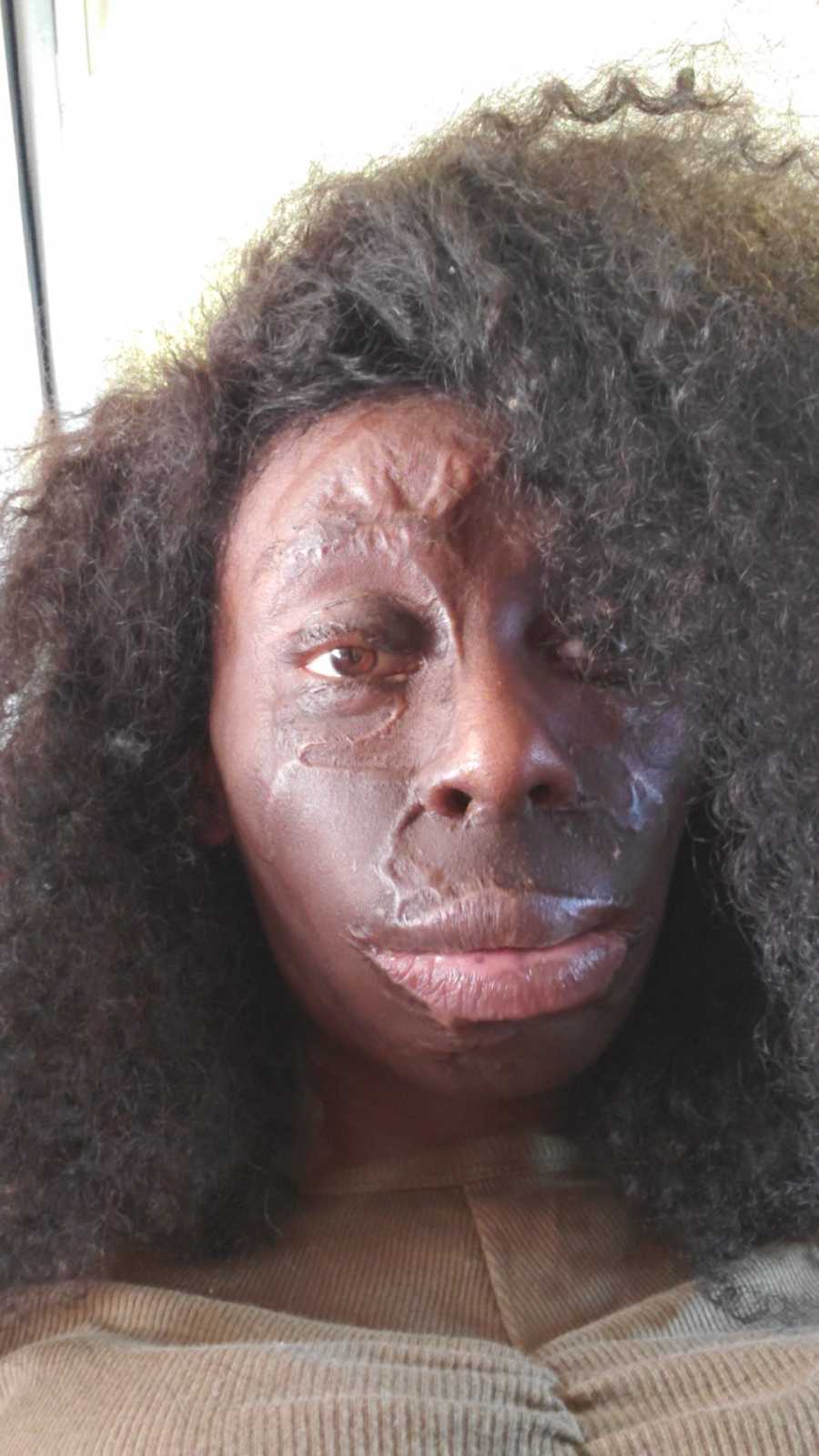 Everybody has flaws. They say only one perfect person walked this earth and they killed him, so I'm going to continue being the main character. I am a walking Picasso, literally one of a kind, and I will continue being my authentic self because I want to enjoy every second of this very short experience we call life.
'I Wear My Flaws Like Diamonds.' That's my business name and definitely words to live by. Pressure makes diamonds!! After all I've been through, I'm almost indestructible with a sparkle to match. Instead of hiding that flaw, embrace it, and wear them proudly like your favorite accessory. Wear them like a diamond."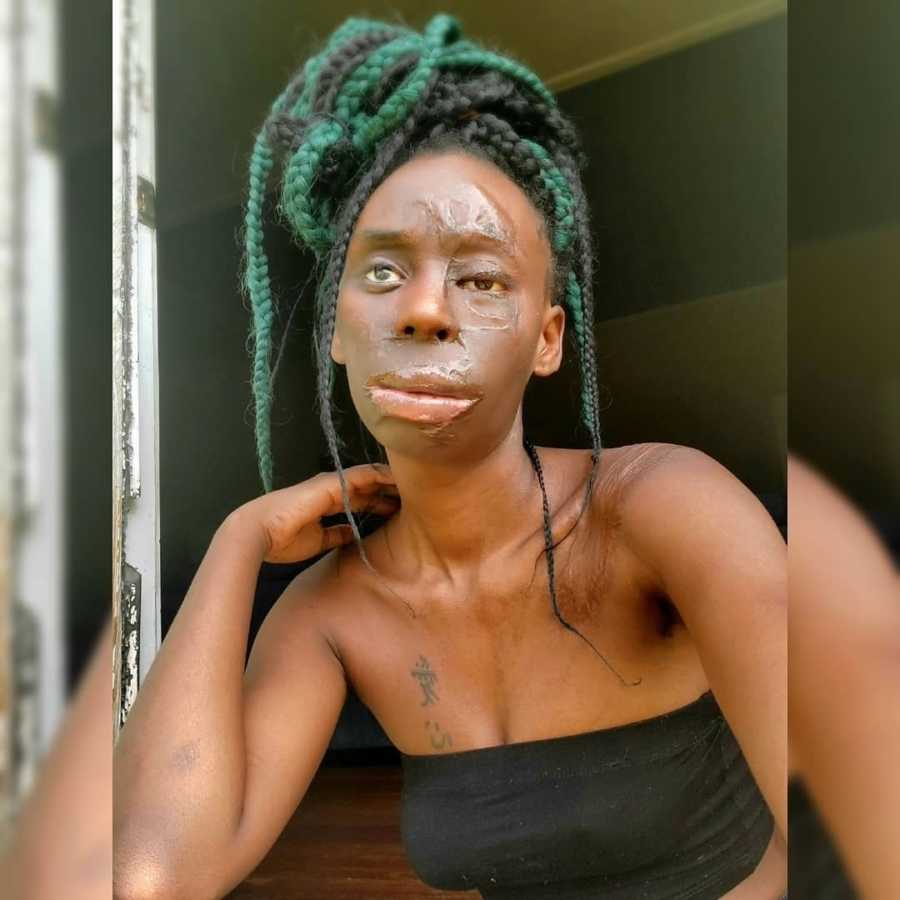 This story was submitted to Love What Matters by Alyssa McDonald. You can follow her journey on Instagram. Submit your own story here and be sure to subscribe to our free email newsletter for our best stories.
Read more from burn survivors here:
'You look like a snake. You'll never get a boyfriend.' I made up my mind the whole human race was beautiful, and I was ugly.': Woman survives 4th degree burns after 'hide and seek' game gone wrong, learns to embrace unique beauty
'I screamed, 'We have guys trapped!' I crawled out and ran while being burned alive.': Man describes 'pain, misery' after surviving life-threatening burns working as firefighter
'I was abandoned on a doorstep at 1 years old, burned. 'Wen, we'd like to adopt you.' I was given a second chance to live.': Burn survivor adopted from foster care, 'I'm so lucky to be alive!'
Give others strength and courage to love themselves. SHARE this story on Facebook with family and friends.