"2 weeks after I turned 30, I was diagnosed with an autoimmune disorder called Primary Sclerosing Cholangitis, just after being denied life insurance coverage due to high liver enzymes found in my blood workup while applying.
Thankfully, during that time, my husband was just within his first year of working at Mayo Hospital, in Phoenix, and had an excellent health insurance policy. I had two toddlers. My daughter, Aliya, was 4 years old, and my son, Elijah, was 2 years old. I began by scheduling an appointment at Mayo to see why my liver counts were highly elevated. After an ultrasound, MRI, endoscopy had been ordered and done, it was determined I had PSC (Primary Sclerosing Cholangitis).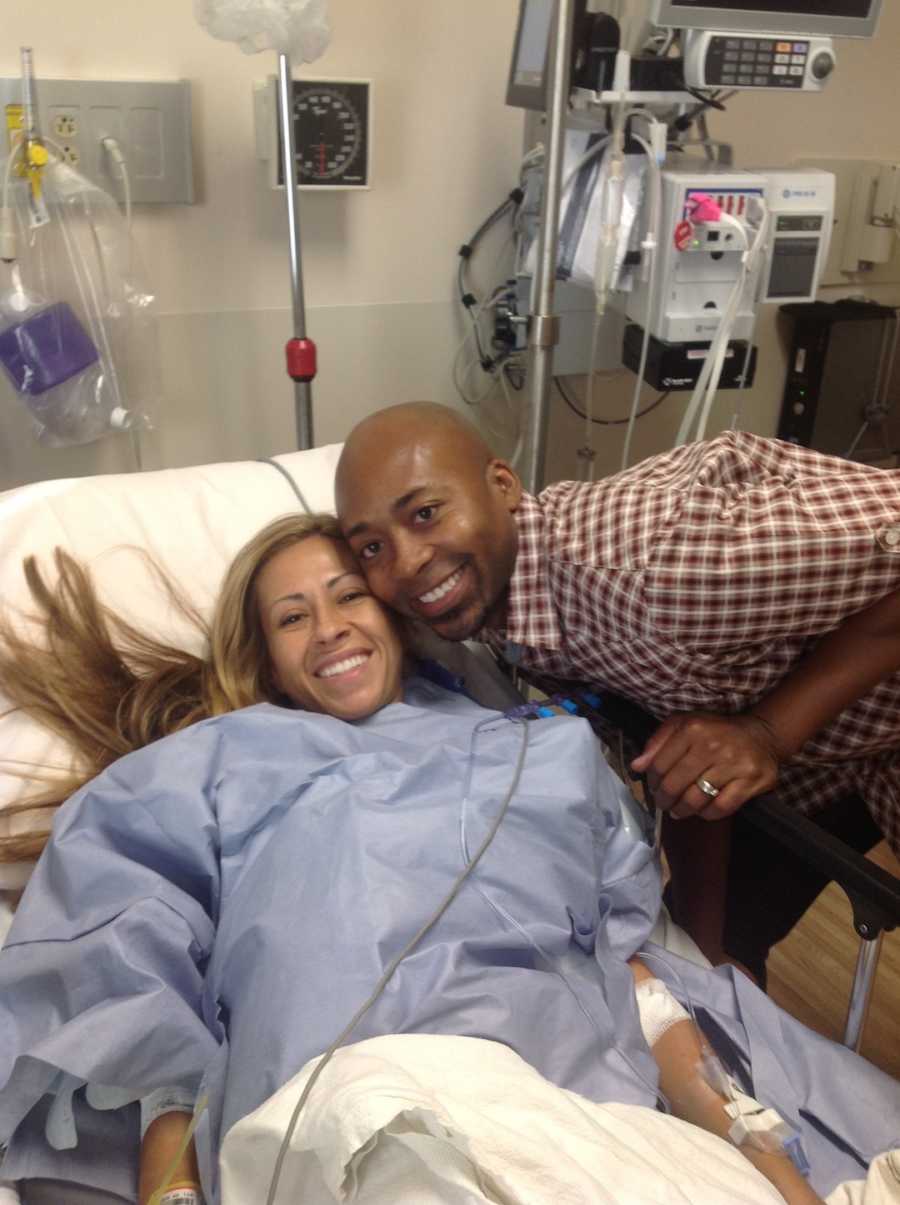 I received the news about 30 minutes after having an endoscopy, on a hospital gurney while still groggy and foggy, waking up from the anesthesia. The doctor, short in stature, wearing glasses, looking down at me post-procedure and essentially said, 'You have PSC. You'll eventually need a liver transplant. There's no telling how soon.' Then he went on to explain what PSC is, but for obvious reasons, the only statement that stayed in my subconscious is, 'You have PSC, AND you will eventually need a liver transplant.'
PSC is an autoimmune disease that attacks the bile ducts of the liver. Due to the narrowing strictures, the bile is restricted from passing through fluidly. Bile seeps into the bloodstream, and sepsis (infection) occurs. Eventually, the scarring caused hardening leading to cirrhosis and liver transplantation.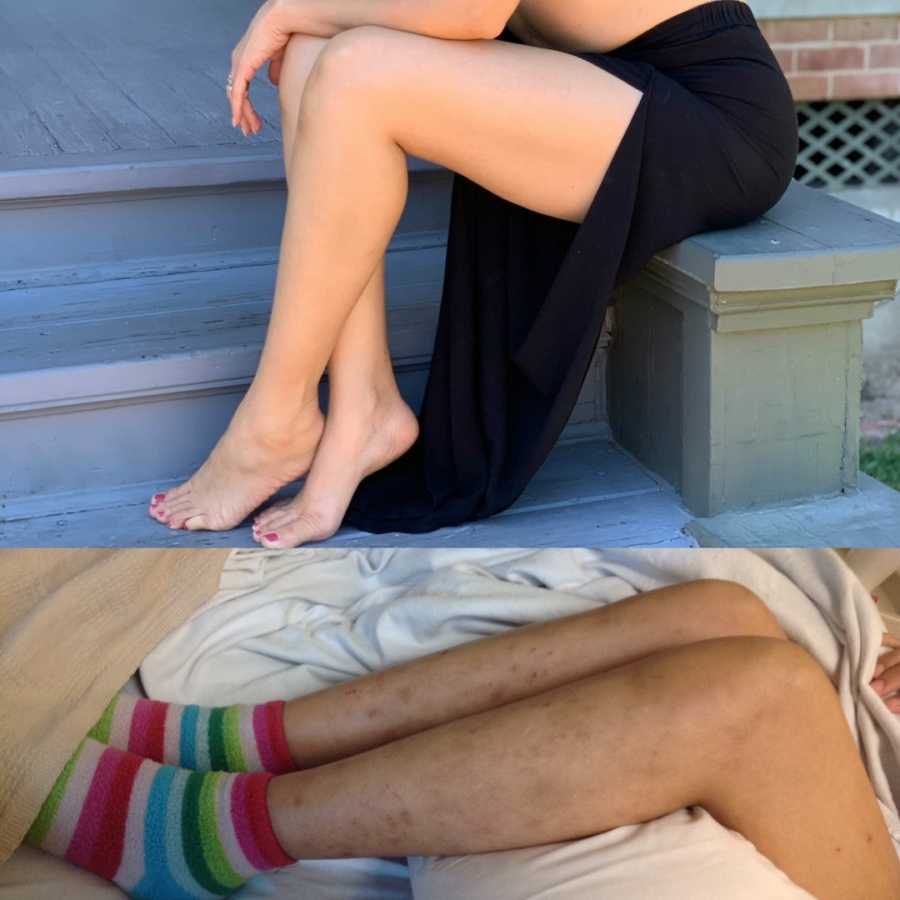 Over the following 4 years, my health steadily declined. My symptoms worsened and my quality of life was immensely affected. Despite having two young children to care for, co-owning a salon, and being a hairstylist entrepreneur, I had to force my way through it all. I endured setbacks and had many breakdowns and breakthroughs along the way.
I was in and out of the hospital constantly, which took a toll on our finances and lifestyle. My health steadily declined and my blessed hepatologist saw where my path was headed and started the 'Transplant List' work up and process. Thankfully! Because it took months, my health was declining, and I was running out of time!
Finally, I made it on 'the list' and the 8-month long process had begun. The darkest period of my journey, being on the transplant list. Slow. And grueling. Witnessing myself fading away, becoming sicker every week. Needless to say, it felt like I waited FOREVER for the perfect match/donor.
While I waited, I got worse and worse. My hospital stays were much more frequent, with each stay lasting 2 to 4 days at a time. I felt like a terrible and incompetent mom and wife. The fatigue of end-stage liver disease had set in. I literally had NO energy to do anything for my family. I was nauseous daily. And the fatigue was unreal!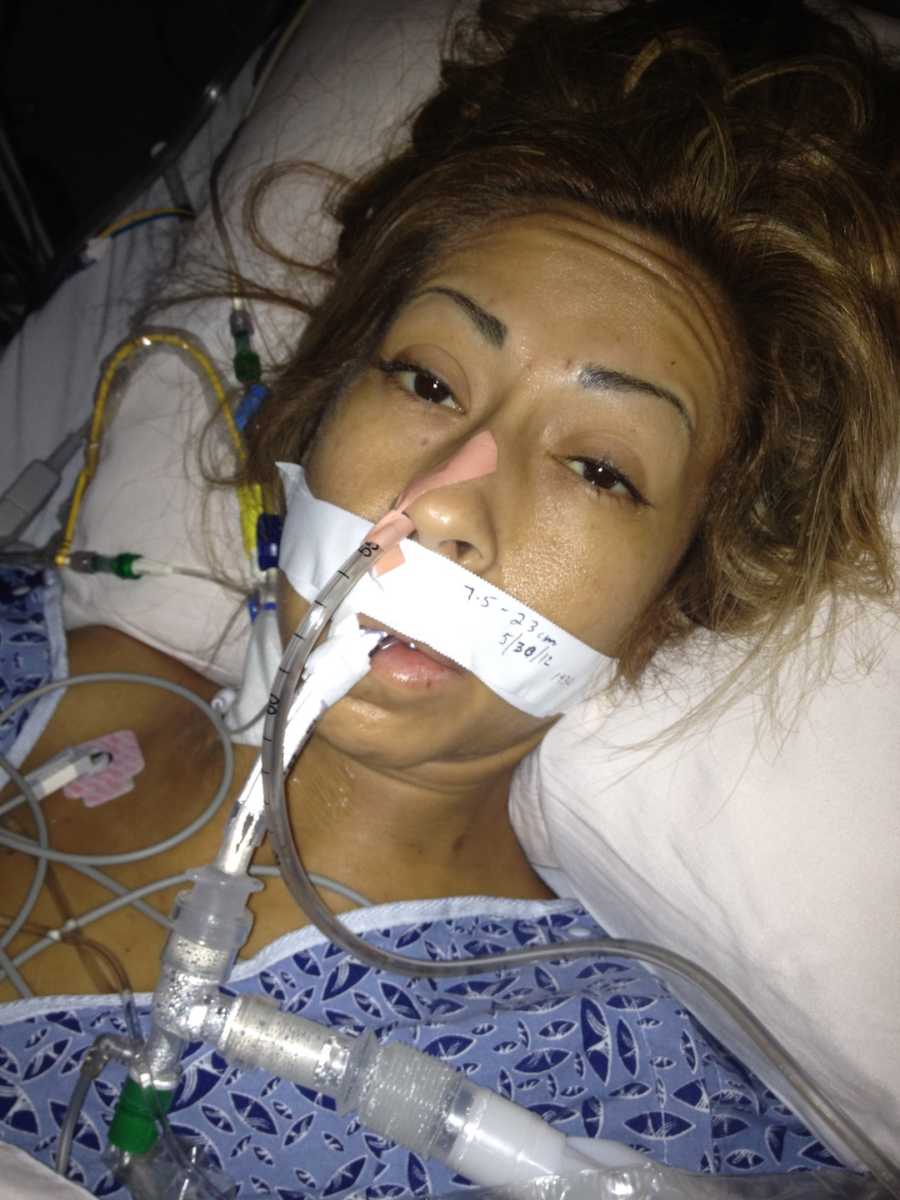 A 30-minute drive would exhaust me to the point of wanting to pull over and take a nap on the side of the road. My skin turned jaundice with a yellow hue, and I was losing weight fast! End-stage liver disease caused me to have itchy skin referred to as pruritus, which was the worst symptom I dealt with during this period. My skin itched from head to toe, all day and night. It was truly awful. I had scabs everywhere caused by excessive itching and scratching. There were days I felt as if I'd lost my mind.
The liver transplant team knew things were worsening for me while they continued to work diligently to get me through the process, while my family and friends helped me through with prayer and moral support. My hubby and kids did what they could to help, as my kids (now 6 and 8 years old) grappled to understand what was happening to their mommy's health.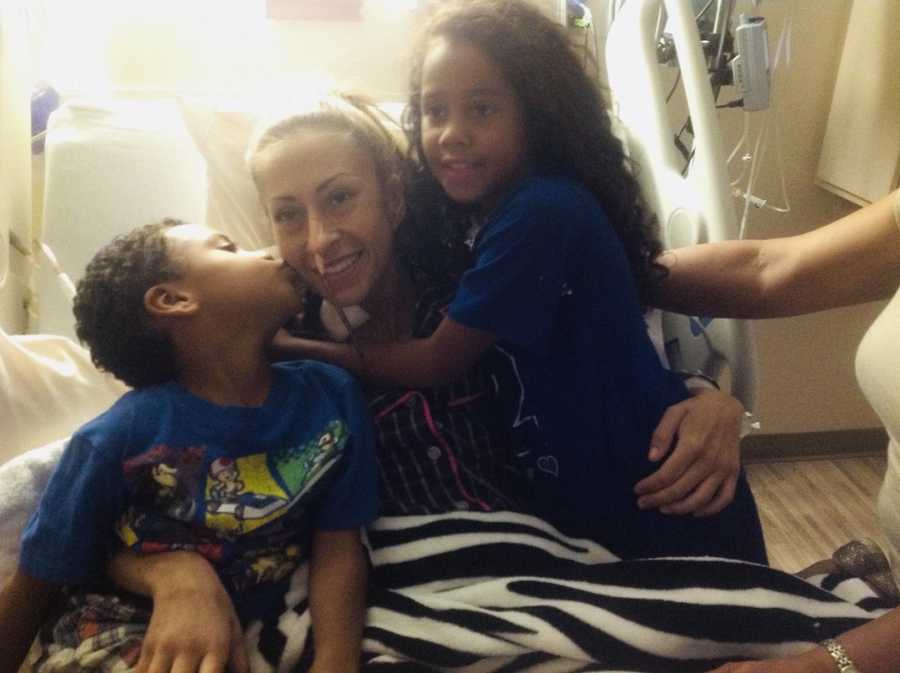 Finally, on year 4 post-diagnosis, after 8 months of waiting, I received a liver transplant, at the age of 34! My 52-year-old mom was the perfect match! She became my 'living liver transplant donor.' This means, they took 69% of her liver and gifted it to me, as she was left with 31%. But wait—the liver regenerates itself back to full size and density within 6 to 8 weeks post-surgery! Her 31% quickly grew back to 100%! She recovered quickly, and her liver is still working beautifully inside of me and her. Currently, we are 8 years post liver transplant, and both feeling well, thankfully.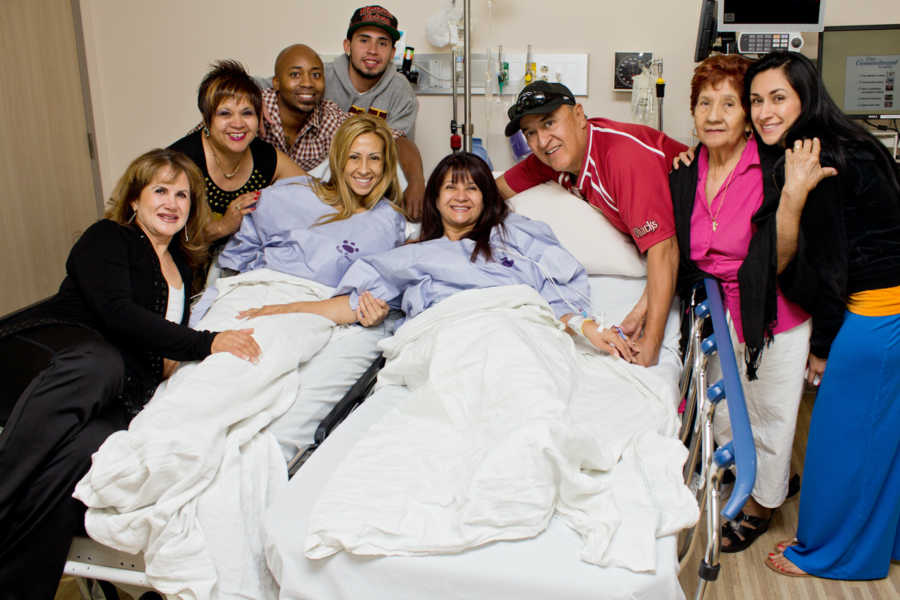 Being a liver transplant recipient has taught me a great deal. Firstly, my appreciation for feeling healthy, and for being alive is abundant. It's taught me how strong and resilient, fragile, and finite, I am. Having been given the gift of life twice by my momma, in this body is a miracle! And that my scars are meant to be worn proudly as they tell a courageous story of survival and purpose.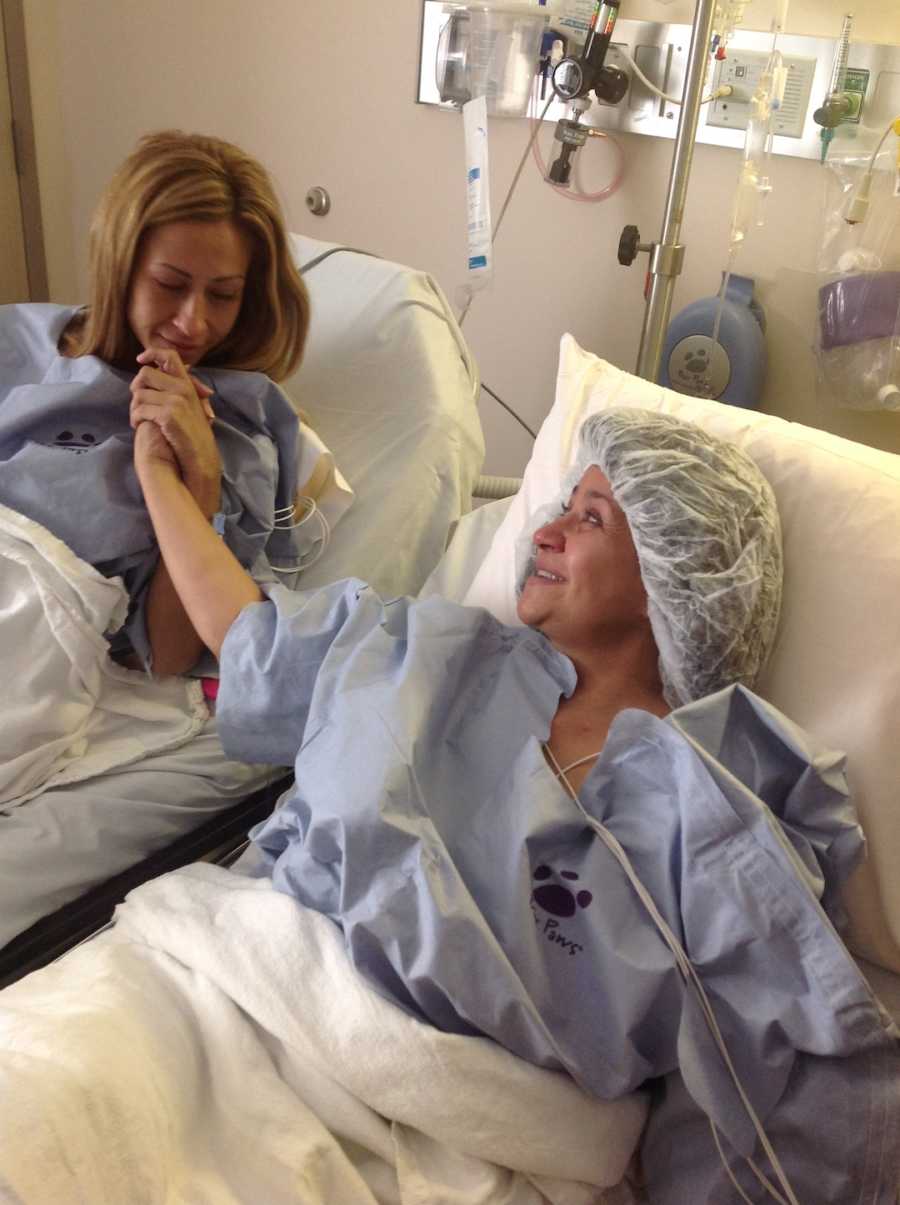 Receiving a liver transplant and being diagnosed with PSC have been the catalysts for change in trajectory, and the source to finding my calling! My diagnosis led me down a path of self-discovery and self-study, which led me to yoga. Yoga transformed my life and gave me the tools I needed to find connection within myself again. I learned I am not my thoughts. I discovered how to breathe, sit still, become present, build emotional resilience, surrender, and create space between the racing thoughts. It taught me, the more I let go and create space in my body and mind; the more connected I feel to the divine guidance and inspired action steps follow. Listening and trusting myself, my body, and my intuition.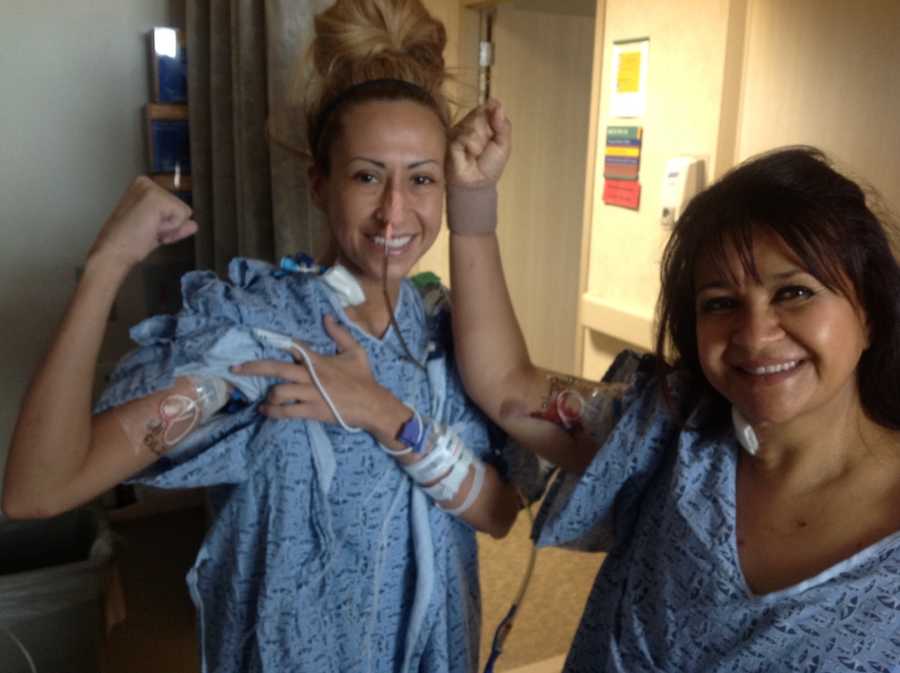 Yoga sparked in me the desire to share it with others, which led me to take a leap and attending Yoga Teacher Training in 2018. YTT then led me to desire a change in careers. This year, 2020, amidst pandemic, I walked away from a successful career as a hairstylist entrepreneur of 23 years to follow my soul's calling. I am NOW a full-time yoga teacher and transformational coach! I love my life!
During yoga teacher training while being guided through a visual meditation, I had a vision of people with PSC walking toward me. I sensed they needed my help. Initially, it scared me, and I felt incapable of doing so.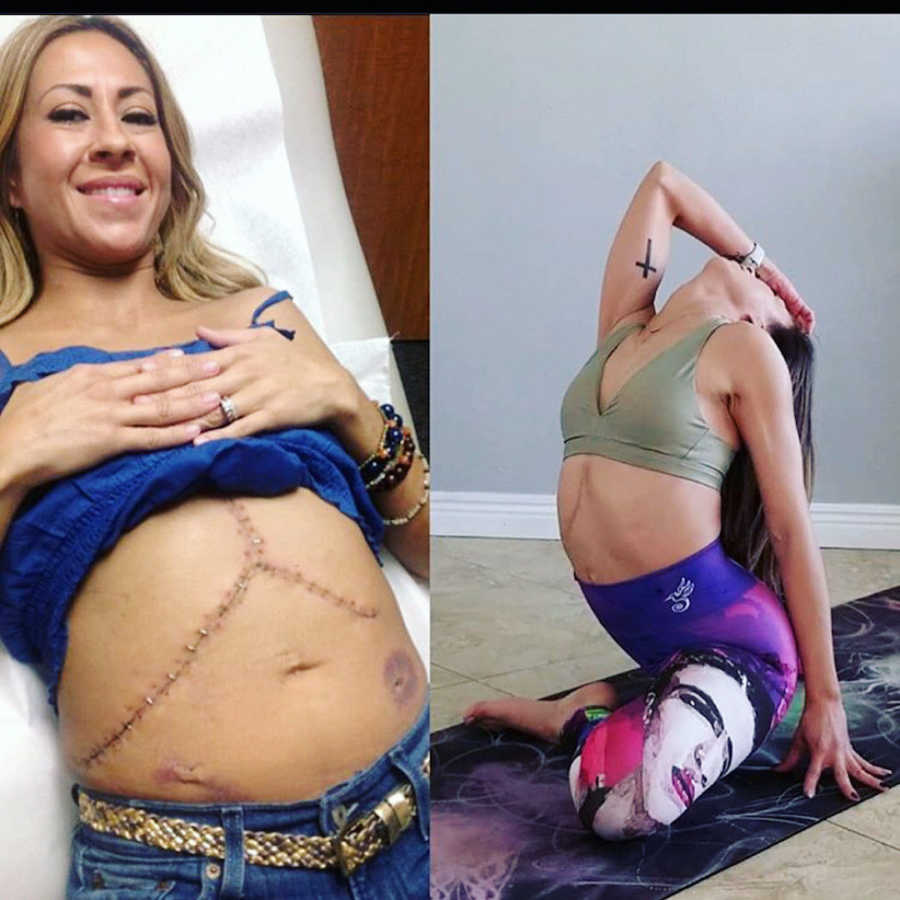 Fast forward to now, due to demand and people reaching out for advice, I've just extended my one to one coaching to people with PSC seeking a positively supportive coach who understands and has experienced its intense ups and downs.
To be in the position now to help others is a dream come true. To feel happy and healthy is a blessing. This is just the beginning, and I can't wait to see where this path takes me!"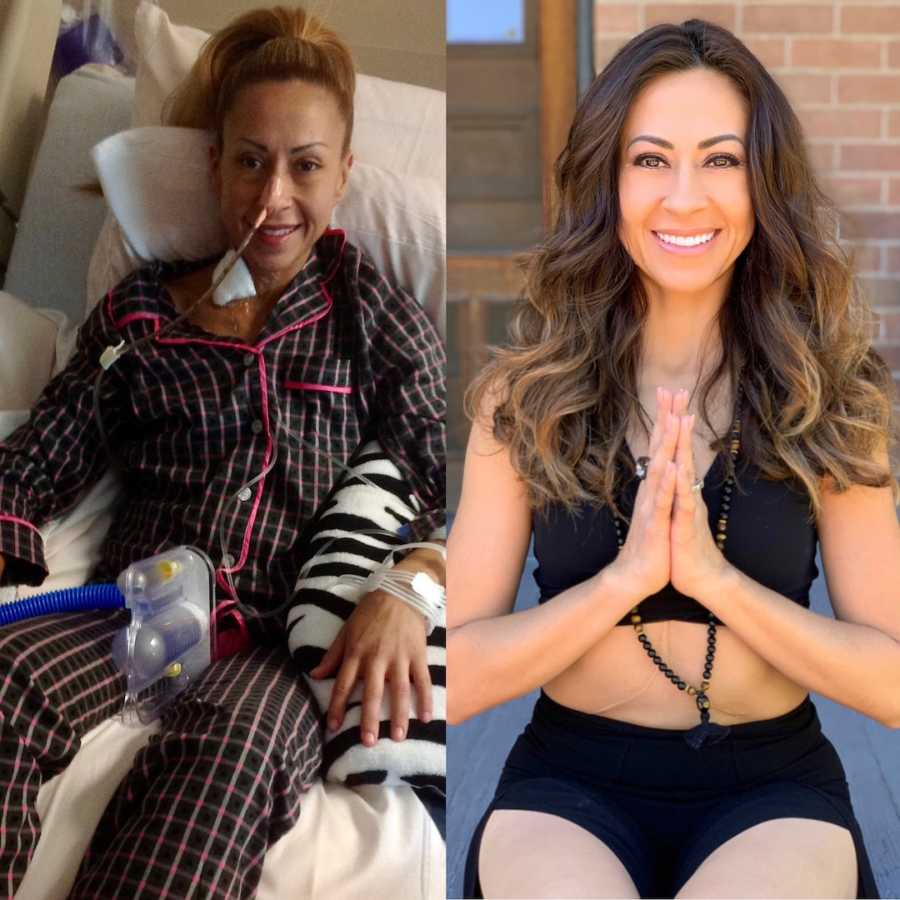 This story was submitted to Love What Matters by Vanessa Jasper. You can follow their journey on Facebook and Instagram. Submit your own story here and be sure to subscribe to our free email newsletter for our best stories, and YouTube for our best videos.
Read more stories like this:

'Why are you so loud, Nicole?' a boy asked. 'You can't be fat AND loud.' That moment set something off in me.': Woman shares extreme weight loss journey, 'The joy I've felt is indescribable!'
'At 13, I was 300 lbs. My dad told me, 'If you want to kill yourself, I'll help you pull the trigger.': Woman undergoes weight loss surgery at husband's demand, 'My soul is healing with each bout of laughter'
'I wouldn't have taken you out if I knew how big you were.' I wanted to hide, from myself and everyone else': Young woman undergoes weight loss transformation, 'I've finally found myself'
Provide hope for someone struggling. SHARE this story on Facebook with family and friends.