Trigger Warning: This story contains mention of miscarriage that may be triggering to some.
"When I was 10 years old, my parents told us, 'We are moving to Africa.' I don't remember my feelings about the news entirely, but I do remember feeling excited to eventually tell my friends I lived in Africa. I would consider the time I lived there significant. While we were overseas, one of my most memorable experiences was making visits to a local orphanage with my mom and sister and playing with the girls there. They would run their fingers through our hair, comment on how soft it was, and giggle at our American accents when we tried to talk to them in Swahili.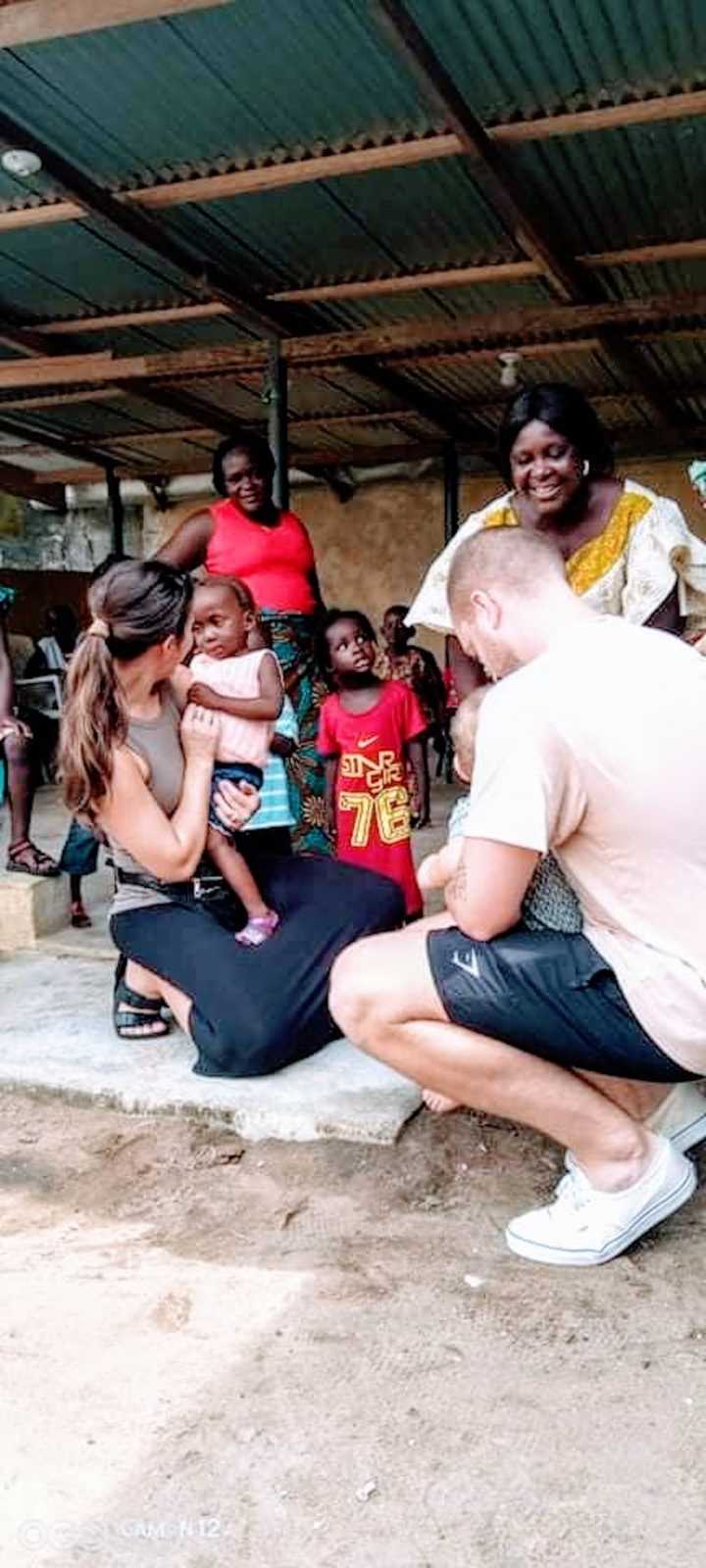 I remember my mom explaining to me what an orphan was, and why those children lived in that home. I wanted to do something about it. I wanted to bring them home with me so I could share my mommy with them. It was then when I first felt the nudges to adopt. Our family later moved back to the United States with no plans of returning to Africa, but Africa had grabbed hold of my heart, and I knew I would be going back someday. Fast forward about four years or so. I met my husband, Cory, when I was barely 15 years old. He had recently moved back to the United States with his family after living in Slovakia for 13 years.
I remember seeing him from a distance and thinking, 'He is way out of my league.' Cliche, but true. This was back in the day of AOL Instant Messenger, and we started getting to know each other through long chats online. After some months of being friends and 'pre-dating,' as we now like to refer to it, he asked me, 'Will you be my girlfriend?' We dated through high school, and then long-distance through college. I started beauty school the fall after high school graduation, and he studied graphic design. The summer before his senior year, he proposed.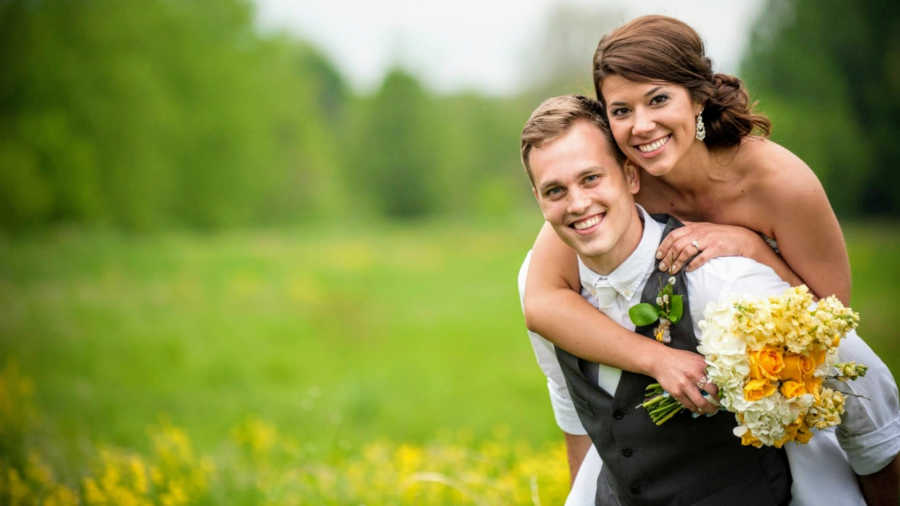 Soon after we got engaged, I was told there was a good chance it would be very difficult for me to get pregnant or carry a pregnancy full term. I think this would have been more devastating news for me if I hadn't had my heart set on growing a family through adoption, but I realized I wasn't the only person this news would impact. I told Cory, 'The doctor said if I even were to get pregnant, it would be hard for my body to carry the pregnancy, and so I want to give you an out. If that's a deal-breaker for you, I won't hold it against you.'
Without hesitating, he said, 'Nope! We can adopt! Let's do it!' We got married at age 21, exactly one week after he graduated from college. The next few years were filled with job interviews, starting a business, moving to a different state, a new puppy, new jobs, new friends, and our first miscarriage. Even though it was a really tough thing to walk through, we rejoiced in the miracle of pregnancy. I still remember Cory's tear-filled eyes when he said, 'Jen! You can get pregnant!'
We had dreamt about a baby, what they would look like, whose eyes they would have, if they'd be blonde like Cory or brunette like me. We had hoped I could carry the pregnancy. But as the ultrasound tech muttered the words 'I'm sorry, there's no heartbeat,' I almost tried to comfort her for not being able to find one. 'It's okay…' I said as if I was expecting it. I told myself I wasn't supposed to be able to have a baby anyway, so I should be fine. I told myself we weren't even trying so I shouldn't be upset. But it still hurt. 6 months later, I stared at another two pink lines. But things were off. Levels were low, and I was told to expect to miscarry again. God had other plans because his name is Beckham. He'll be 4 years old on Christmas Eve—my holiday miracle.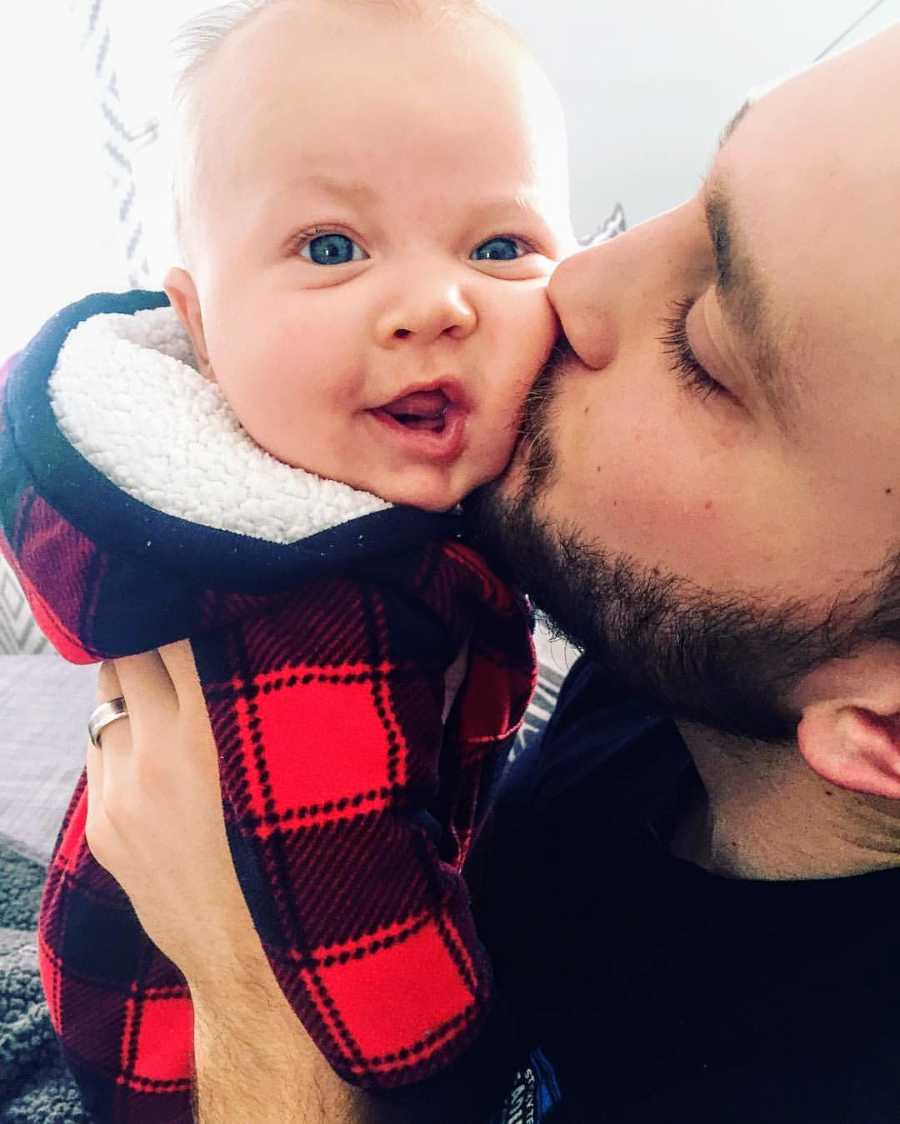 When Beckham was 9 months old, we went on a family date to our favorite restaurant on the last day of summer. We talked about things we wanted to be sure to do the next summer, and I said to Cory, 'I think we should adopt our next child.' After a lot of research, conversation, and prayer, we started the adoption process in February of 2018. We confided in friends and family who had adopted or were adopted themselves. We read all the books and joined an adoption support group. We filled out the papers, oh, and those other papers, and then more papers.
Through the process, we discovered the African countries that still had adoption programs open, many countries had criteria we didn't meet, like being over 30 years old or Muslim. Some countries required adoptive parents to live in-country for 6 months before being allowed to adopt. Eventually, we found a country whose criteria we met—Liberia. So, after prayer and consideration, we decided to jump into their adoption program. Oh, and we started fundraising! $30,000 was the minimum cost to adopt a child from Africa. We had a yard sale, we sold mugs, we did projects, I made jewelry, Cory did freelance, and I did haircuts by donation to fund this pricey venture.
Everything in adoption is 'hurry up and wait.' You pay a fee, you fill out a form, you wait. You receive the next step, you have your home study, you get background checks and fingerprints and clearances, you send your dossier. You spend thousands of dollars and you wait. You answer every telemarketer phone call because you never know if it might be someone calling about something with your adoption process. After all the waiting and all the forms, in February 2019 we were finally at the stage of waiting to be matched to a specific child who needed a home. In May, we found out… I was pregnant!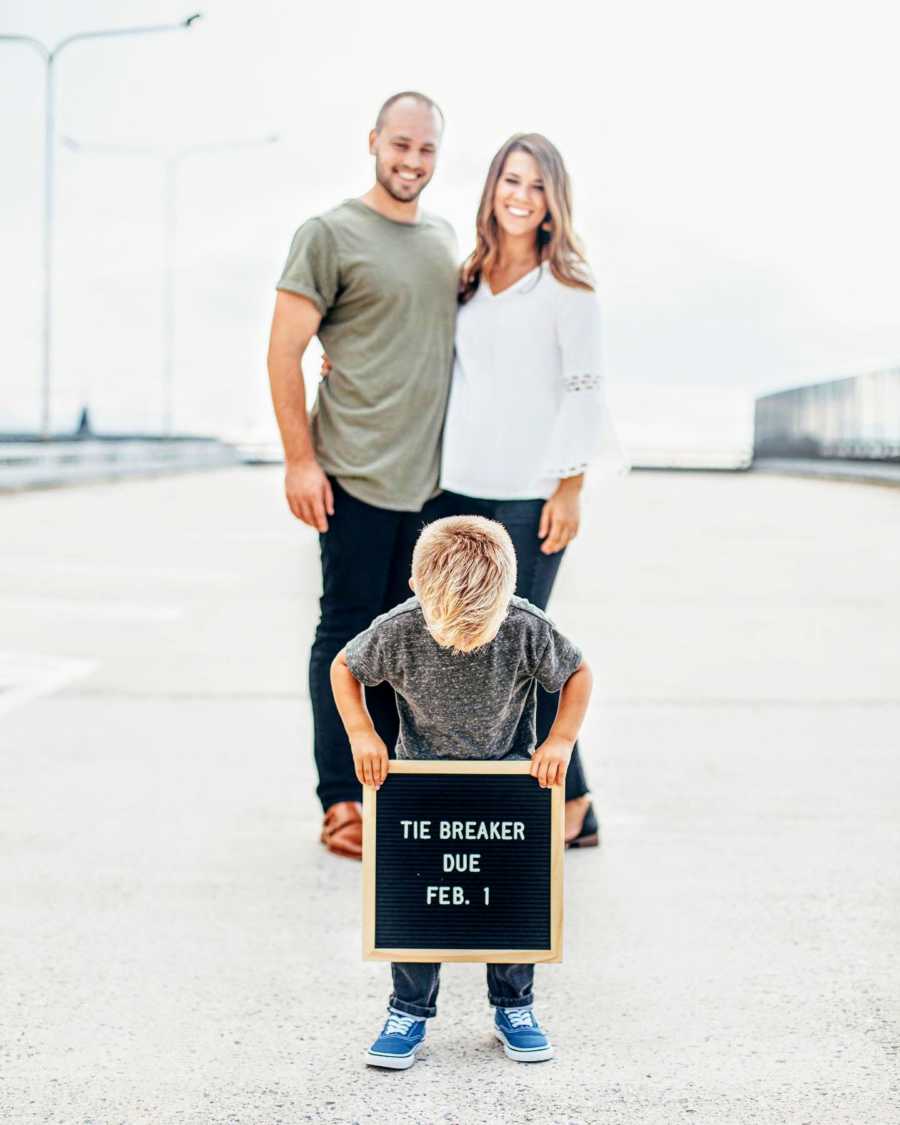 Plot twist! A couple of months later, I kissed Cory goodbye for work a bit earlier than usual because he had to leave his 9 to 5 early for his first day teaching an introductory graphic design class at a local college. At 4 p.m., my phone rang. I recognized the number and picked up. And even though all I could hear was my heartbeat, we got through some small talk and transitioned to some serious talk. There was a little 17-month-old girl for us. I looked at the clock. Cory had just started his 3-hour class and wasn't going to be able to talk anytime soon. Our agency sent all the information I had been told over the phone to my email as well as Cory's.
Little did I know, Cory saw the email in the middle of his class. He called me as soon as he could and we just couldn't believe it! A daughter! The next morning, we sent our letter of intent to pursue this little girl, and then… we waited. We felt like we were racing time. Meanwhile, my pregnancy was nearing the 36-week mark when I would not be able to travel. I'd be hitting this mark on New Year's Eve. Along the way, I kept thinking, 'Maybe we can bring her home for Thanksgiving! Maybe we'll bring her home for Christmas! Oh, of course before then. After all, it shouldn't take too long.' Well, Thanksgiving passed, no call. Christmas passed, no call. We were prepared to have Cory travel to finalize the adoption without me. I was devastated. I had been waiting since I was 10 years old for this. New Year's Eve passed, no call.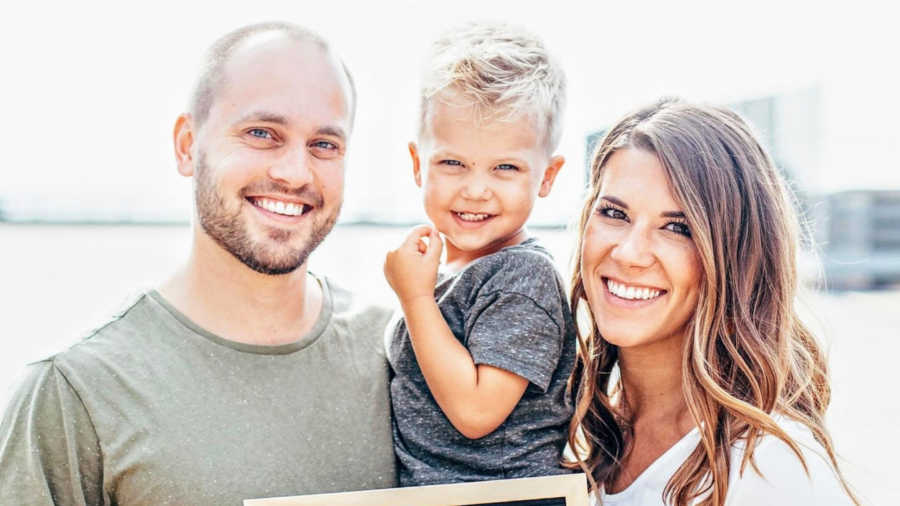 On January 30, I delivered a boy, our sweet Harvey. We spent 24 hours in the hospital, and quickly started the steps to update our home study, now needed to reflect an additional child in our family. Another home visit, another form filled, another background check, etc. The 3 days before our home study visit, my phone rang. Harvey was 4 weeks old. It was time to go, and we couldn't. We raced to finish everything to be ready, and when the approval finally came, it was March 14, 2020. You know, when COVID-19 hit the United States and everything shut down. And so, we waited some more.
There are four steps to adopting a child once you're in Liberia—court, birth certificate, passport, exit visa. Over the summer of 2020, things started to slowly look like they were going to clear up. The courthouse in Liberia opened back up, and so did the birth certificate office, and then the passport office, but not the U.S. Embassy. 'The safety of United States citizens is our highest priority,' the website read. So, we could travel to Liberia, we could adopt this little girl and give her a family, we could get her a new birth certificate with our names on it, and we could even get her a passport to travel. But we couldn't take her home.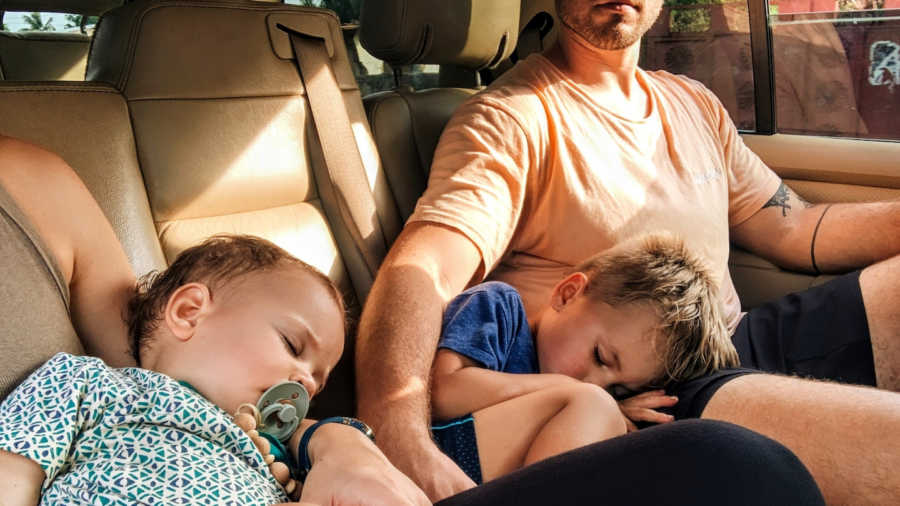 At the end of the summer, Cory asked me, 'When will enough be enough for us? When will we choose to just go, and be a family with her, even if we can't bring her home?' I couldn't imagine another Christmas without her. So, we planned to talk about it and pray about it and make a decision around Thanksgiving. It was no small decision. Leaving our home, our pup, taking our boys—one almost 4, one 20 months old—to a third-world country to live indefinitely. But through all of this, we could give this little (by this time, 2-year-old) girl a family at such a formative time in her life. It seemed like a no-brainer, and yet the hardest decision in the world, all at the same time. We decided to pursue her for as long as we could. We moved to Liberia.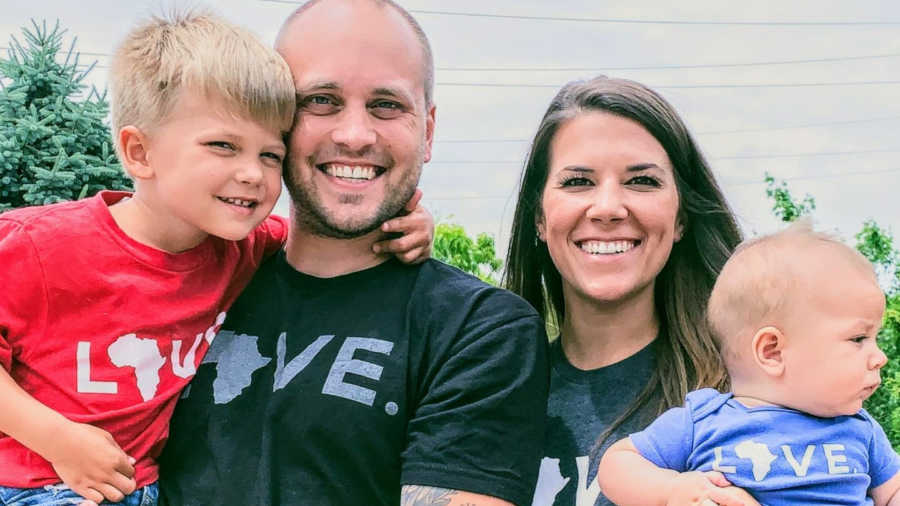 As I write this, my daughter is sleeping in a Pack 'n Play next to me. We had our court date yesterday, and our next step is to get her a new birth certificate, then the passport. Then, we will beg the U.S. Embassy to make an exception so we can bring our girl home. I can hear the horns of motorcycles and cars on the streets outside the compound where we are staying. There are bars on the windows and sitting next to my computer is my bottle of malaria medicine, which I'm hoping lasts our time here. After living in Africa as a child, you'd think I wouldn't be as crippled with fear as I am. But there is no doubt in my mind we are exactly where we need to be. Together."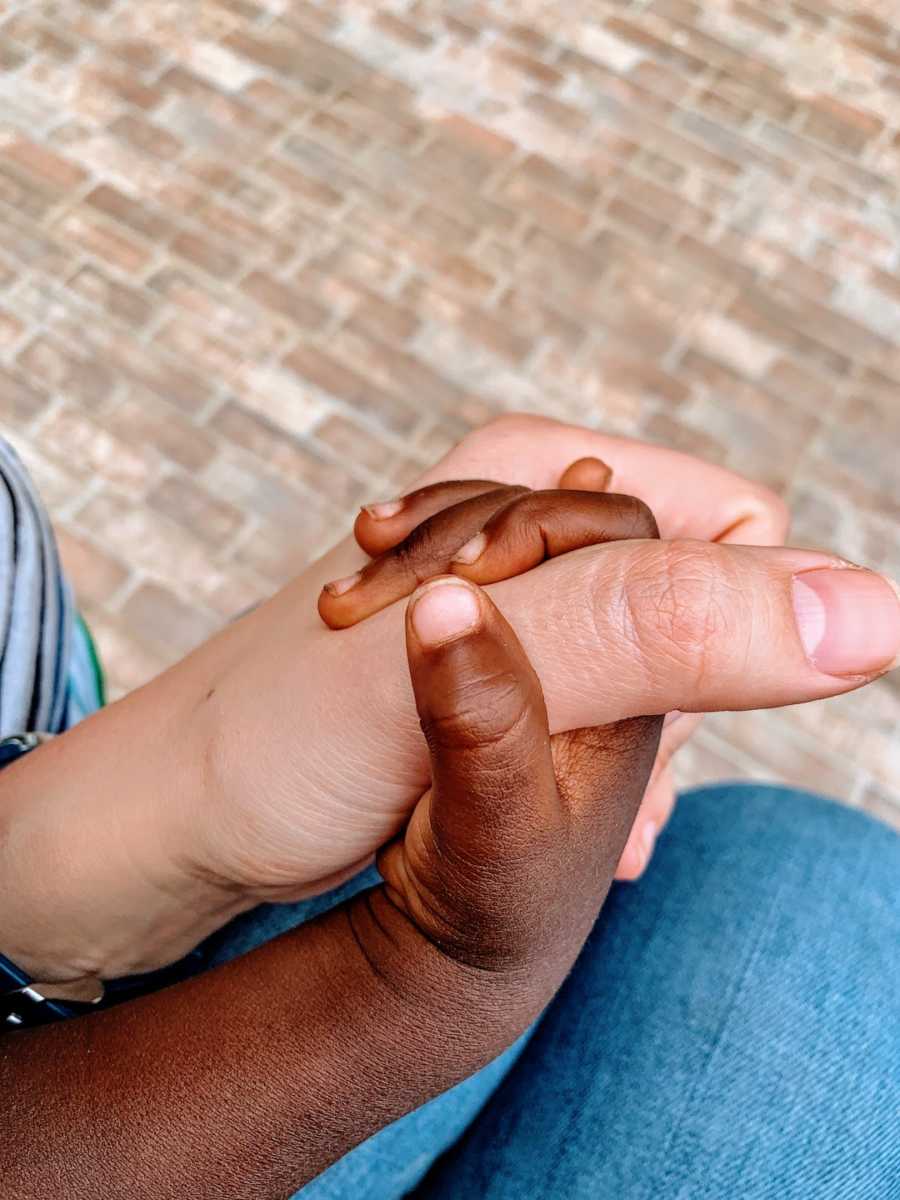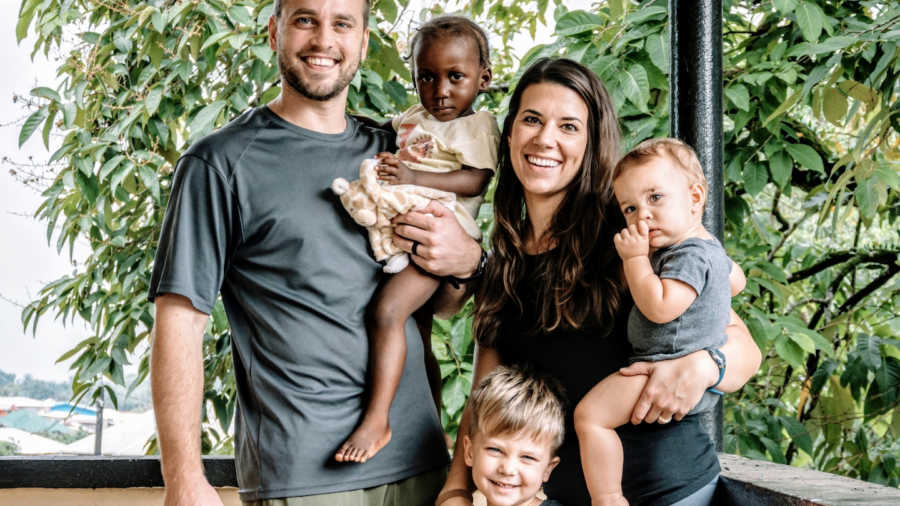 This story was submitted to Love What Matters by Jennifer Hunter from Monrovia, Liberia. You can follow their journey on Instagram. Submit your own story here, and be sure to subscribe to our free email newsletter for our best stories, and YouTube for our best videos.
Read more stories about adoption:
'Our PE coach pulled me aside. 'Your little buddy is about to be put on an adoption website.' I told her, 'We'll adopt him!': Teacher unexpectedly adopts student with special needs
'She's white. Is that okay?' Without hesitating, my husband said, 'She needs a home. Her race isn't relevant.': Foster parents adopt 3 children in 7 months, 'Families don't have to match'
'Her birth parents wanted to spend time with her. I wasn't sure if I would see her again. All I could do was pray.': Mom describes emotional adoption, 'She is our greatest joy'
'At 11, his adoptive parents abandoned him at a hospital, never to return. 'Mr. Peter, can I call you my Dad?' I began to cry uncontrollably.': Single dad adopts 11-year-old boy from foster care after biological, adoptive family abandon him
Are you or someone you know looking to foster or adopt? Please SHARE on Facebook to make them aware there is a community of support available.