"My daughter Annalise was born with Spina Bifida. When she was about two months old, we started Early Intervention Therapy. I was so skeptical about what this state-provided therapy was going to do for my daughter; as if it was sub-par because it was free. Shame on me for thinking that. I could not have been more wrong. One of our first therapy sessions was physical therapy. I was nervous that my baby wouldn't do well, or she would be upset by being moved around in ways she wasn't used to. Our physical therapist's name is Chris. She walked in with a smile, but we got down to business quickly. You could tell Chris was a no-nonsense type of person. She was there to do a job and she was going to do it whether Annalise, or me for that matter, liked it or not.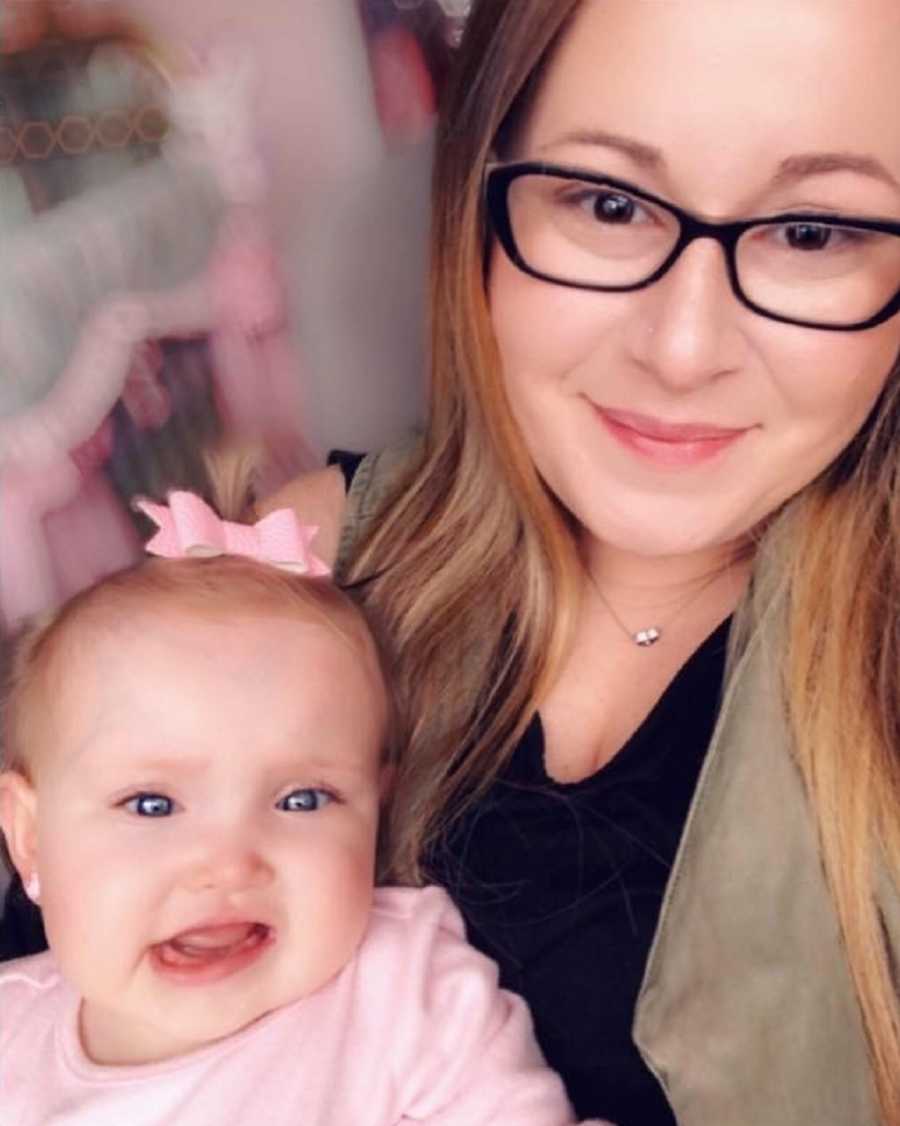 After a couple months of getting to know each other during two day a week sessions, then three days, now currently four days; our bond as friends grew. She coached me into becoming a strong mother of a child with 'diversibilities' as we call them. Chris never allowed me to wallow in a dark place about Annalise's future. She always pointed out the strides Annalise was making. She let me cry then told me to pick myself up and let's move on to the next thing.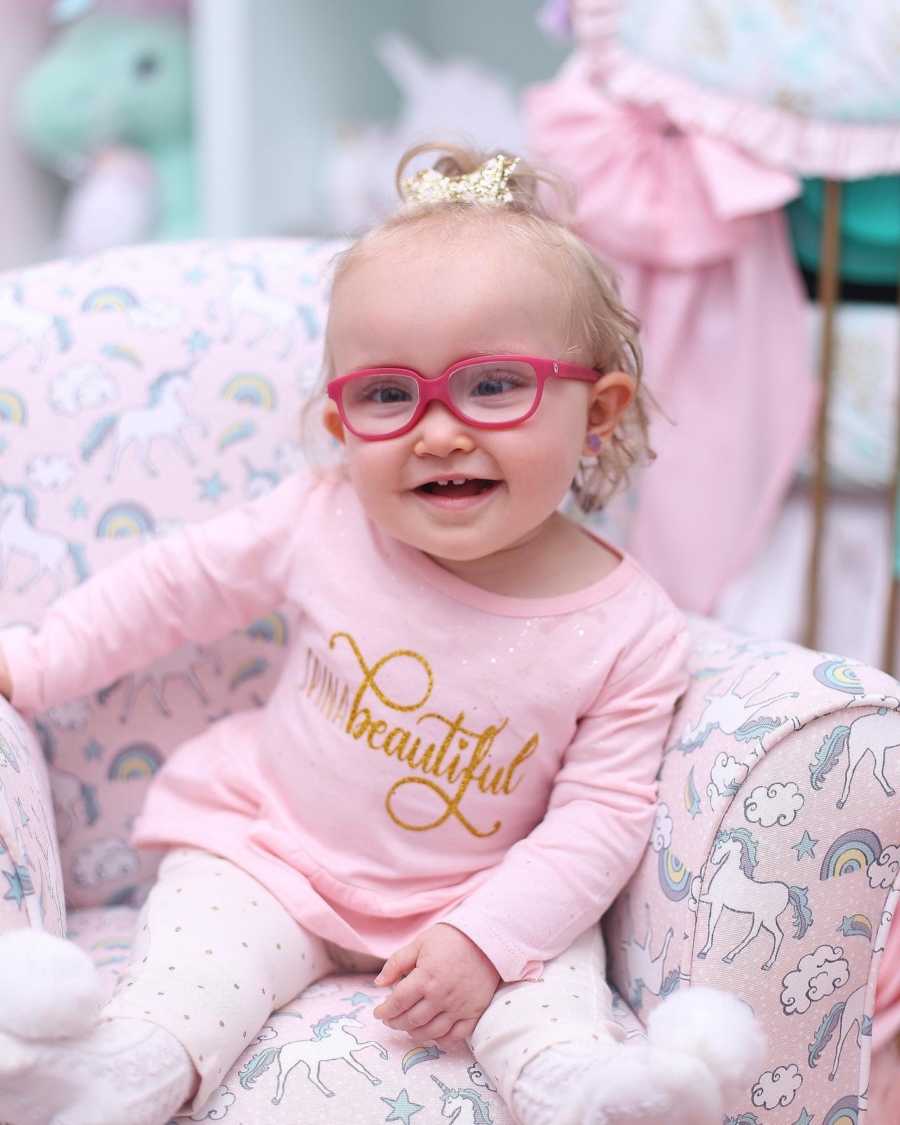 In November of 2018 Chris started telling me she had someone she thought I should meet. A mother to a little baby she just started working with. She thought we had some things in common and we reminded her of each other. Due to privacy laws Chris couldn't tell me much about this person or her child. She said she would ask her if it was ok to give me her number and we could go from there. A few days later Chris gave me a phone number and a name.
'Gianna would love to talk to you and have a mom friend with some things in common,' she said.
Truthfully, I instantly regretted my decision to say I would be friends. At the time I was 33. I had a couple of close friends and didn't think I needed any more. What if I didn't like her? What if she didn't like me? Would it be awkward? What would I text a stranger?
I knew what I needed to do first. Look her up on Facebook. In this modern day of social media, surely that could tell me if I even wanted to give her a chance, right? I immediately found her page and was instantly intimidated by her photo. Her profile picture was of her and her husband on their wedding day. She was beautiful. Thin and gorgeous. She stood next to her husband and for some reason I thought she wouldn't be approachable or we wouldn't relate. There were no photos of her daughter's face. Everything she posted about her was vague and only the back of her head, or her tiny hands. Did she think she was Blue Ivy? What's the deal with that? I am a chronic over-sharer. So again, surely we wouldn't have much in common. I was letting my own insecurities infringe on a possible friendship opportunity. After expressing this to Chris she laughed at me and assured me we'd get along.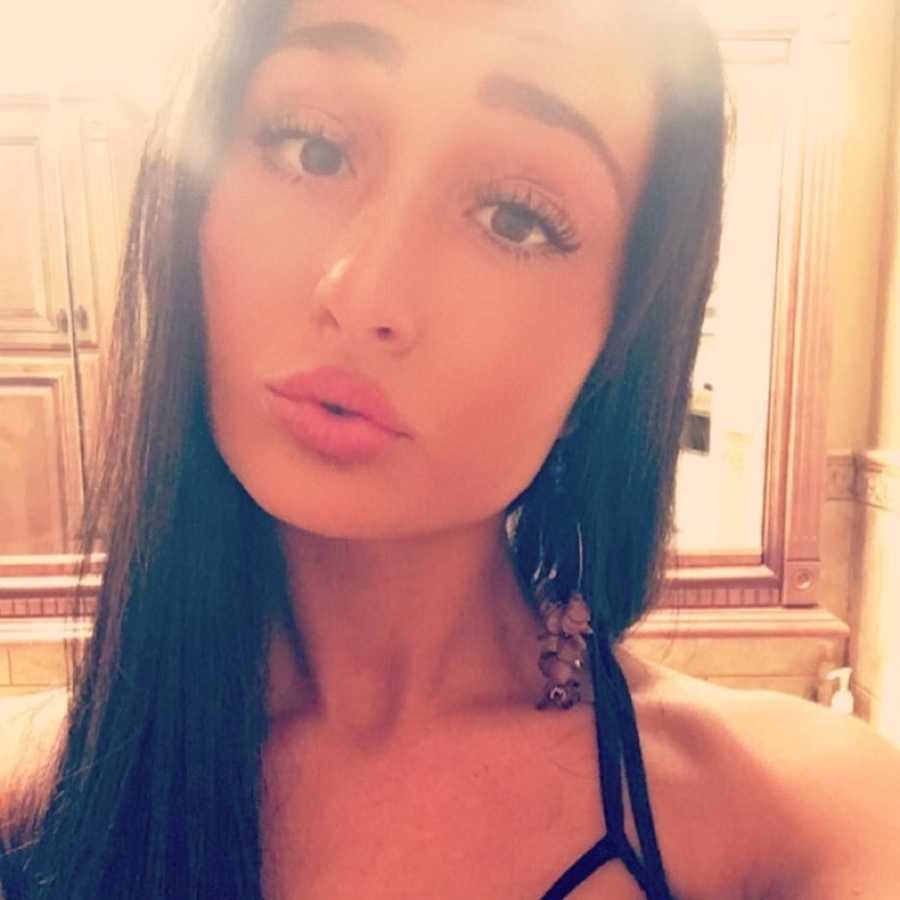 I held onto the number for a few days. I finally got the courage to shoot her a text. We got to talking about our babies and exchanged baby photos. We both 'ooh'd and ahh'd' over each other's baby girls. We shared some basic information and pleasantries with each other before feeling comfortable enough to get more personal. We talked about the girls and their diagnosis'. We shared our fears and our hopes for their futures. Somehow, we got to talking about how cute the girls would be together and maybe we could meet in person. I thought to myself, 'She's nice, but do I really want her to come to my house?'
Fast forward a couple weeks and countless text messages. We set a date to hang out at my house. Alaya, her daughter, was considered immunocompromised. She had never been out to a friend or family member's house before. At about 4 months old she had her first ever play date and first ever visit to a friend's house and it was ours. I met her at the door to hold it open for her. Before me stood Gianna, but not the Gianna from Facebook. Mom Gianna. Out of breath from hauling a baby seat and diaper bag up my steep driveway Gianna. Disheveled with no makeup, hair in a messy bun Gianna. I laughed to myself, or at myself. I showered, dug through my closet for something that didn't make me look as fat and put on a full face of makeup. Why? We are all facing the same new mom struggles. I guess some of us just hide it better. She apologized for her current state and stepped inside.
Alaya was so small. I couldn't wait to get my hands on her. After slathering ourselves in the economy sized hand sanitizer on my coffee table, we swapped babies and settled in to talk. Gianna shared her deepest struggles with me, elaborating on things she touched on in previous texts. She told me about her husband and his in-and-out role in their lives due to his struggle with addiction. When Alaya was born, the stress was too much for him to handle and he relapsed after a long period of being clean. Gianna had so much on her plate. Her longtime friends were mostly not understanding because they were in different places in their lives. We spent the entire afternoon laughing and bonding over our girls. At the end of the day we decided to get together again before Christmas.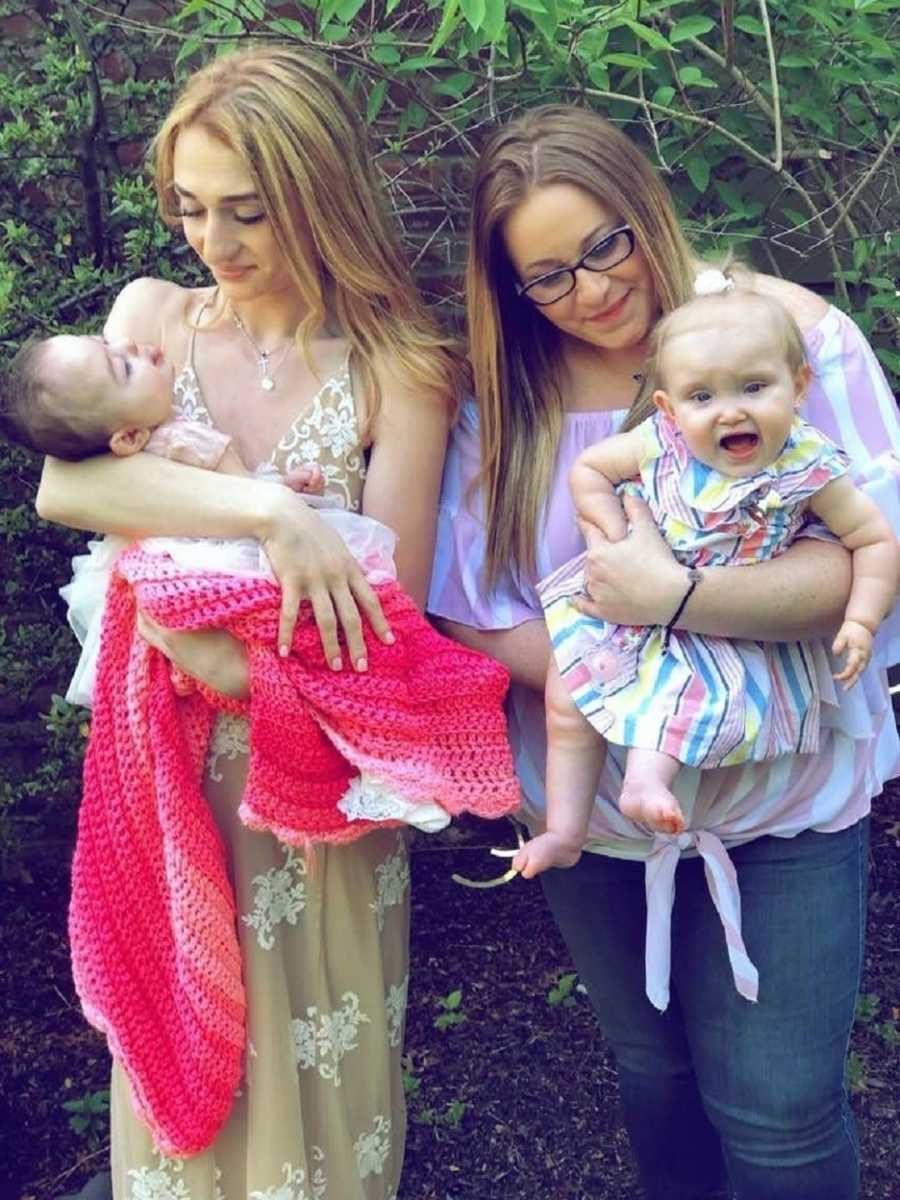 We made plans to get together in December but there had been some snow so we decided to reschedule. It had been a few days since I heard from Gianna. By that time we were in the habit of texting almost daily. Christmas came and I texted her but no response. Finally she texted me back saying Alaya had been admitted to the hospital for emergency brain surgery due to a shunt malfunction. They spent her first Christmas in the hospital. This was also the first surgery or hospital stay for Alaya since beginning our friendship. There would be many more.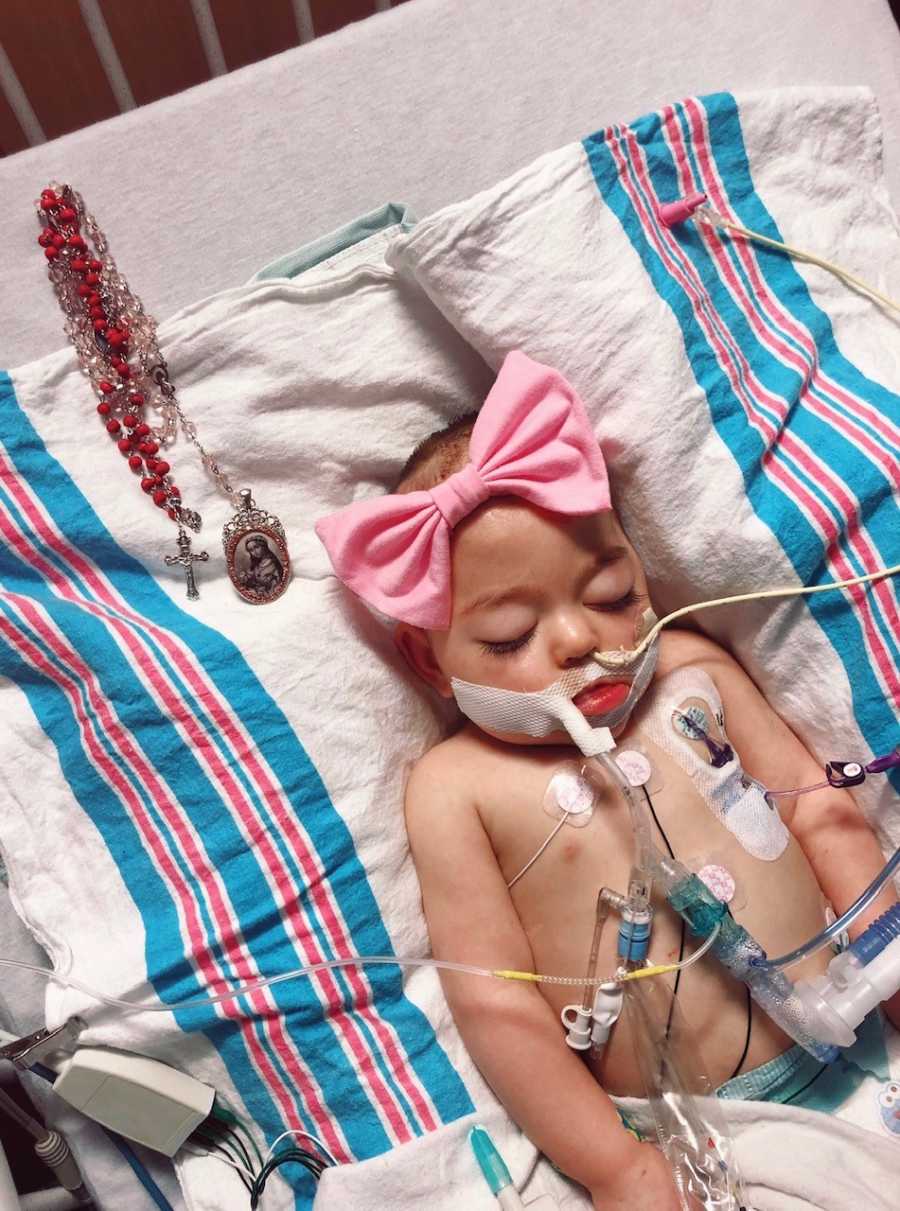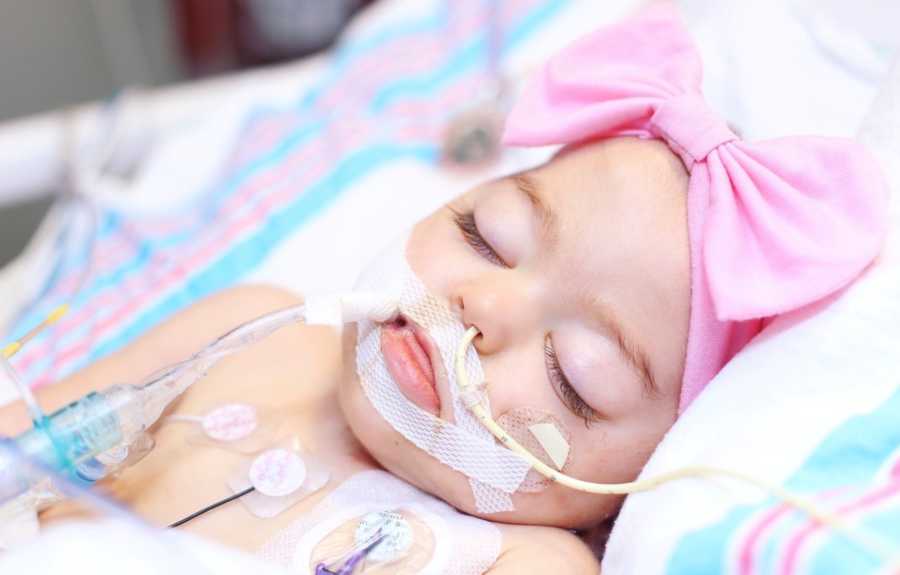 As time went on our friendship grew and we saw each other through happy times and struggles. Alaya would have more hospital visits. Some quick stays, some long stays with complicated surgeries. Gianna was there for us when Annalise had her first shunt malfunction and emergency surgery. We were scared to death. Gianna was always there with her experience-based wisdom, prayers and overall support. We love to FaceTime with the girls so they can see each other. They'd both get so excited when they heard or saw the other. Gianna came to Annalise's first birthday party at our home, alone. Things with her husband were up in the air and the baby couldn't be around large crowds of people but she made it a point to come to meet my family and friends. Once the weather started getting nicer we planned days out with the girls. Petting zoos, afternoons in my pool. We invited Gianna and Alaya to my parents' house so my family could finally meet the baby. It was a beautiful summer day and we had a great time. Unfortunately the day ended with Alaya being admitted to the hospital that evening. A great day turned bad. A reality for a medically fragile baby. Gianna invited us to Alaya's blessing and we got to meet her family. We both felt like with fit in with each other's families and there would be so many more fun times ahead.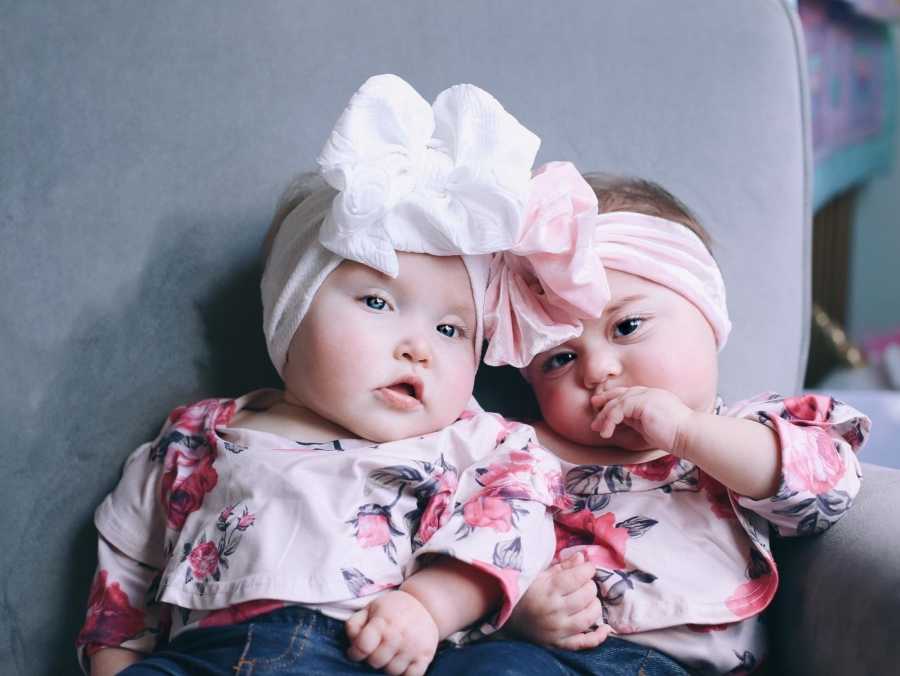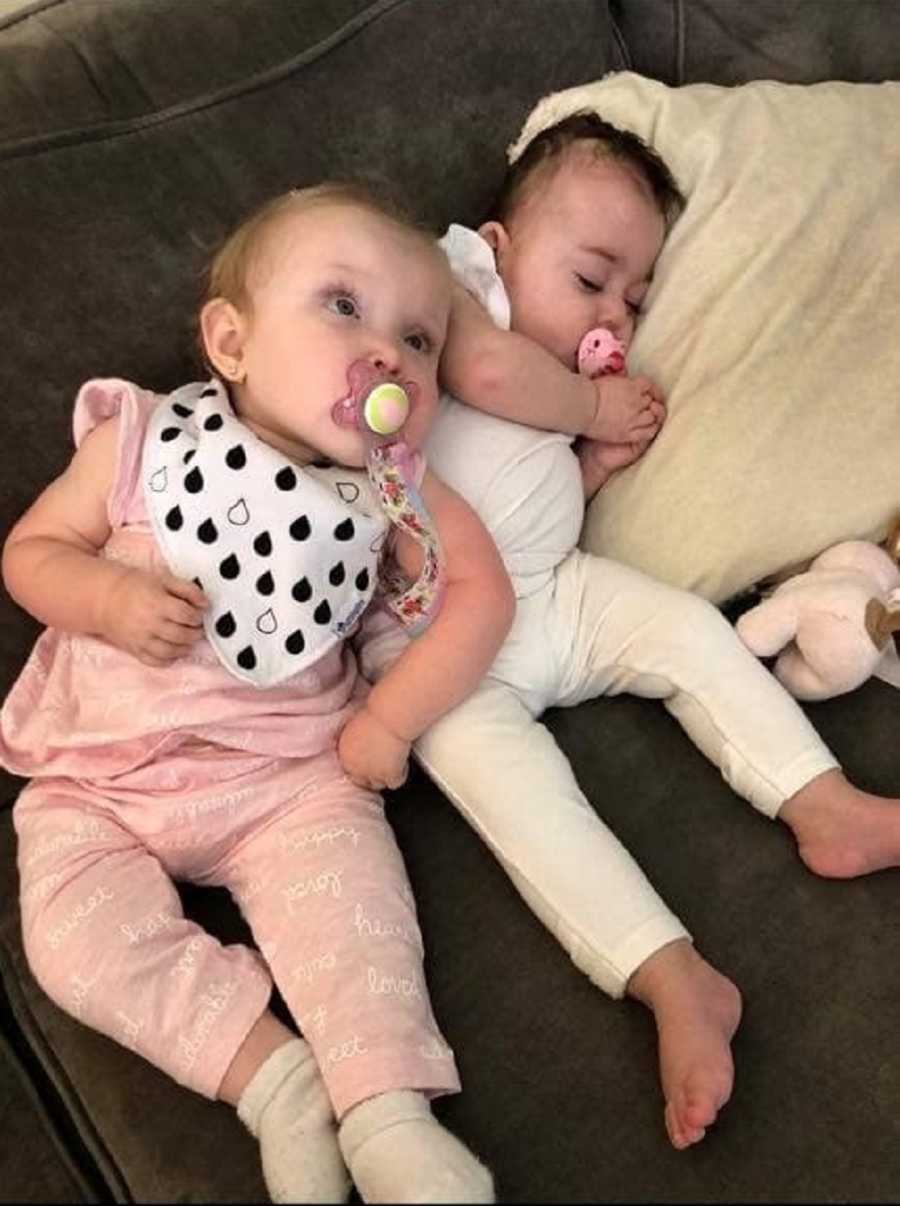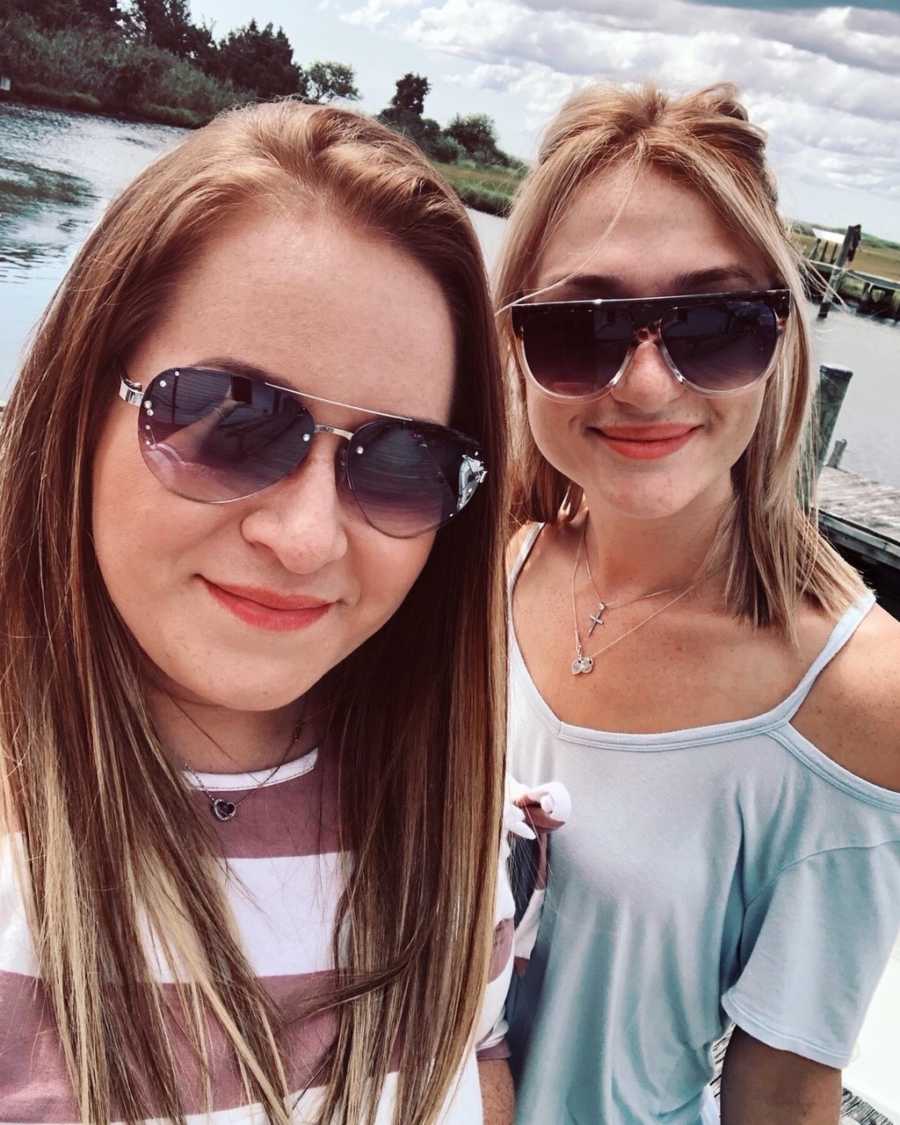 This November marks one year since Gianna and I began our friendship. I always say Gianna and I became 'fast friends.' We are 10 years apart in age but you'd never know it. Life experiences can really pile on the years and Gianna has earned all of her recent mileage. Things have not been easy for Gianna and Alaya over these past 11 weeks. September 12th, 2019, Alaya was admitted to the hospital because Gianna noticed she wasn't acting like herself. I've never met a mother more in-tune with her child. I swear Gianna can smell a seizure coming on. She knows her mannerisms, her sounds. Any deviation from her baseline and they're headed to the ER. Well this visit was different from the rest. Alaya's strength was truly tested this time around. She's amazed us before and we knew she could do it again. Lots of special needs moms can be labeled as the 'strongest mother you've ever met.' I believe I've found the real one and that's Gianna. She never waivers. Gianna is the one constant in her daughter's life and she is not going to let her down. I've pretty much always been outspoken about my daughter's diagnosis. I've advocated and educated, screaming it from the mountaintops so I could positively impact just one person. Gianna never had to yell to get noticed. I've seen her all along. Alaya has been brought to the brink and back. Two hospitals, 7 brain surgeries, countless scares just in the time I've known her. But also, countless miracles. Alaya is currently on a ventilator. The plan of action day to day is unknown as she is a very complicated and complex case.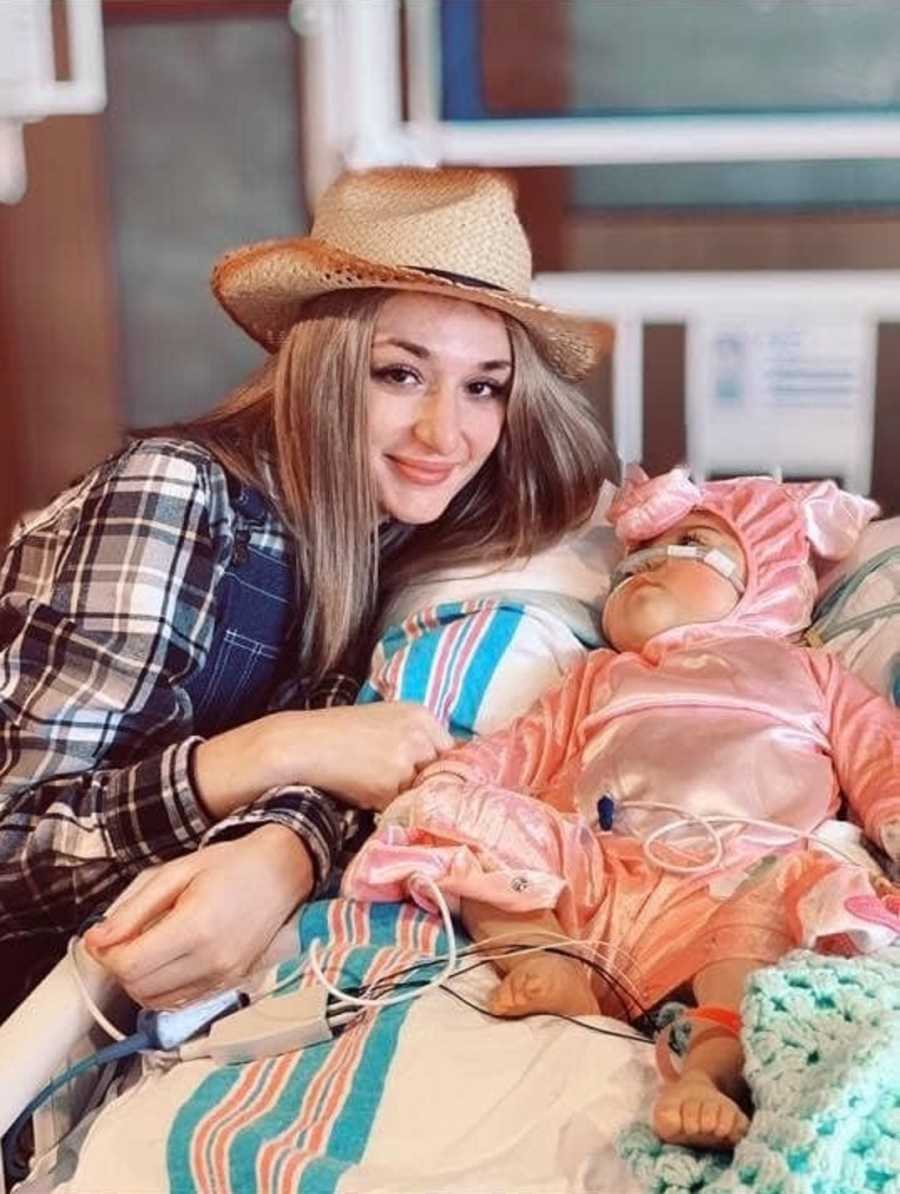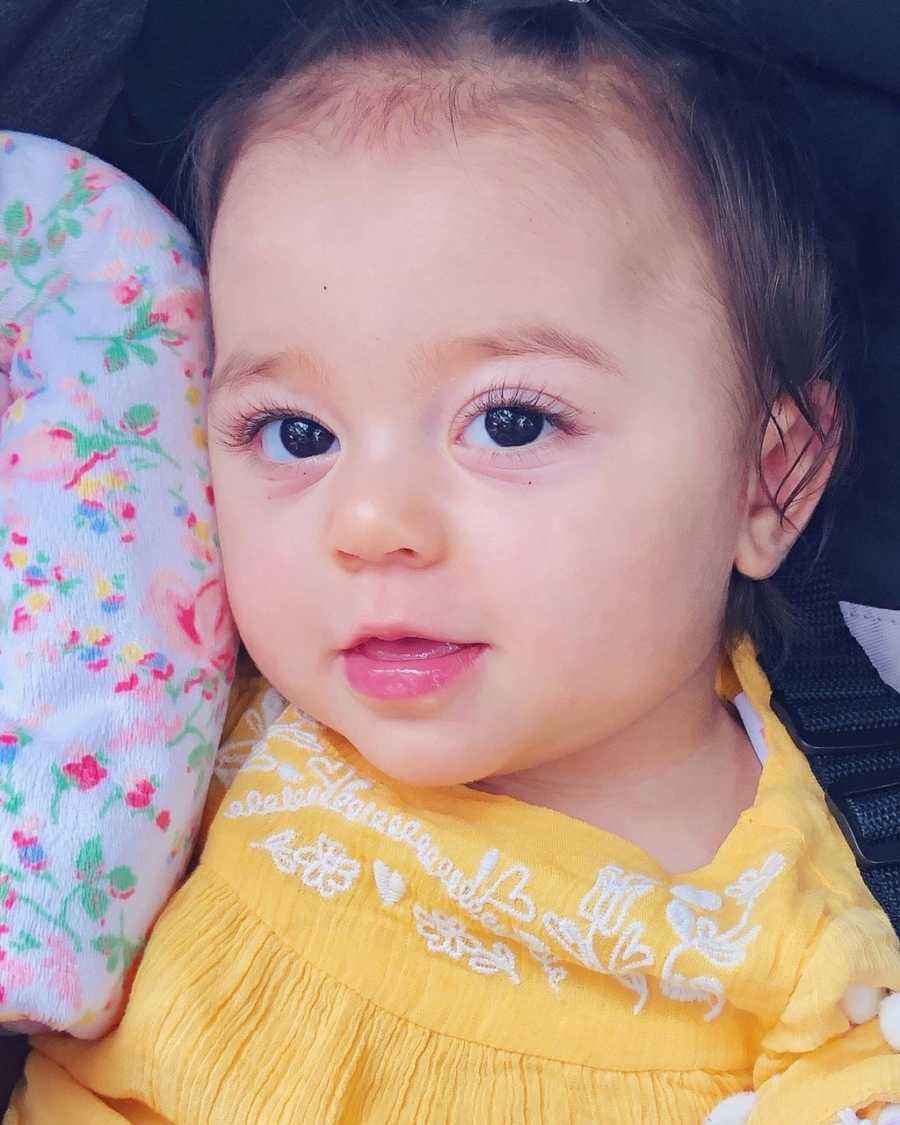 Sometimes God works in weird ways. I didn't think I needed Gianna. I didn't think Annalise needed Alaya. Our PT, Chris, is our angel here. She knew we needed each other. We joke that maybe she just needed us to vent to each other and stop unloading on her all the time. After all, she's the girls' physical therapist, not our psychologist. With all we've been through in the last year we have a clear picture of why we met. You always hear about having a strong village when you become a mom. When you're the mom of a baby with diverse abilities, it's even more important. Reach out, not just to mama's like you, but to all mamas. Everyone is struggling. Some of us just hide it better."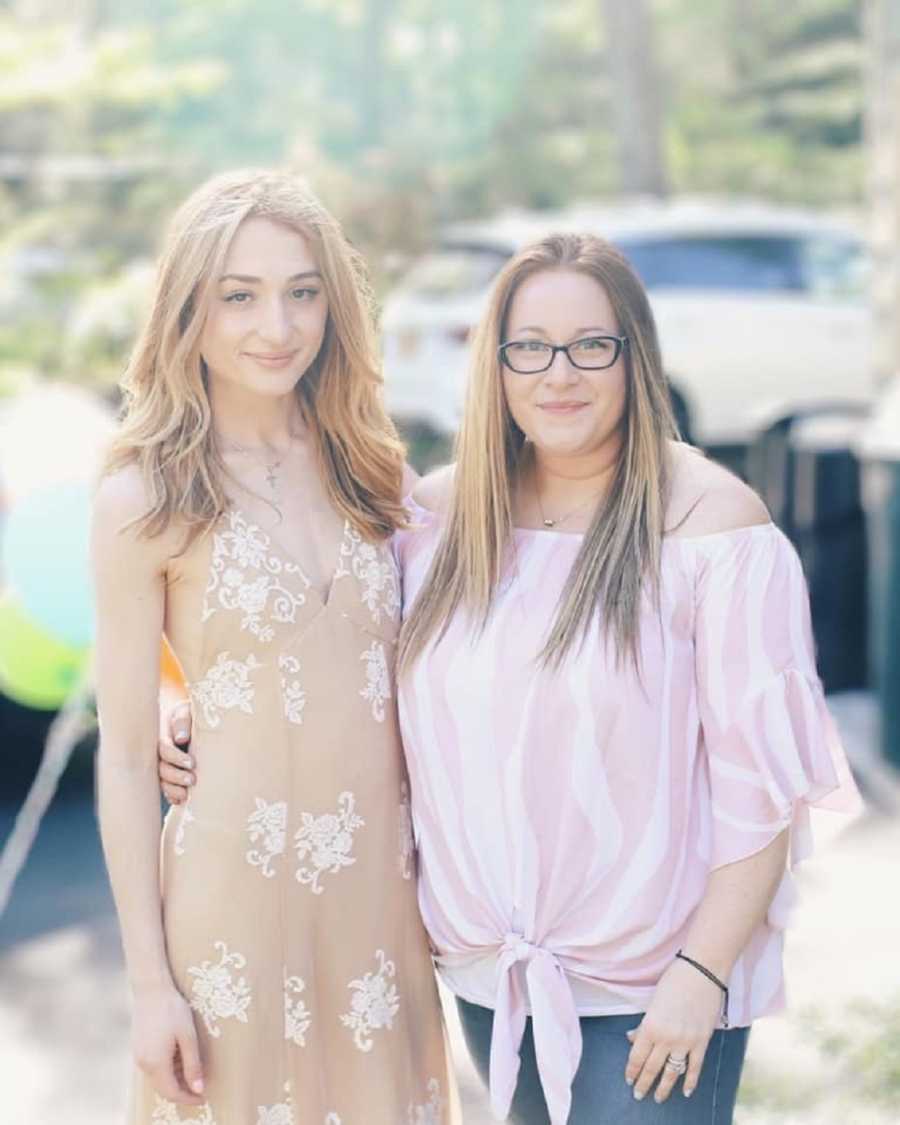 This story was submitted to Love What Matters by Amanda Waligora of Long Island, New York. You can follow their journey on Instagram. Do you have a similar experience? We'd like to hear your important journey. Submit your own story here. Be sure to subscribe to our free email newsletter for our best stories, and YouTube for our best videos.
Read about more inspiring children overcoming the odds:
'The growth is very large. There's a chance the baby may not survive.' Right then, reality hit me. All the fear and nerves I carried through my pregnancy hit me all at once.'
'My honest thought when I first saw her was, 'It wasn't supposed to be this bad.' The nurses were silent. Emmy was silent. It was eerie and terrifying.'
SHARE this story on Facebook to help celebrate unique and beautiful differences!