"'Chinky. Ching Chong. Go back to your own country. Chink. Slit eyes. Have you ever tried dog/cat meat?'
I was in primary school when someone asked me if I could say something in Chinese. I did, and they mimicked it and laughed.
'They were just being kids,' yes, kids who weren't taught, or shown, to be accepting and compassionate. What they said hurt me. I was a kid, and it was my first taste of racism.
Words soon turned into actions as I grew up. I had my lunch spat in, my hair cut, school bag turned inside out. 'Why does your mom talk like that?' I had my whole culture mocked.
My culture and language which has existed for thousands of years, mocked out of sheer ignorance. 'Hey! Let me try and speak Chinese…' You already know how that conversation goes, though.
I was made to feel ASHAMED that my parents worked in a takeaway. I'd be confused about what there was to laugh at, but get 'Yeah… a takeaway though, haha.' Imagine that… a hardworking man providing for his family, laughed at. For what?
'You were all kids back then.' Yeah. And we're not kids anymore, and racism is still everywhere.
'There'll always be racism.' But why?! Why does racism HAVE to be everywhere?
Racism isn't a gene. Racism is TAUGHT. It's ignorance. Break the pattern.
Ask yourselves how many times you spoke up for someone who was being racially attacked? 'Not my problem, really.' Oh, but it IS!
For those who feel like Asian people are 'jumping on the bandwagon' due to the recent Black Lives Matter movement, understand it's YOU who's viewing this as something new.
I learned too late the only way to break a cycle is to acknowledge it and speak out on it. And I'm glad Asian people are finally speaking up and creating this noise. It's about time.
If you cannot relate to anything I've said for the reasons listed, be humbled you're reading an experience, not writing about one.
Someone who has a different skin color, a different culture and language to yours, might change your life one day.
Be better. Have compassion. And just be kind. That's all we're asking. We all bleed the same color."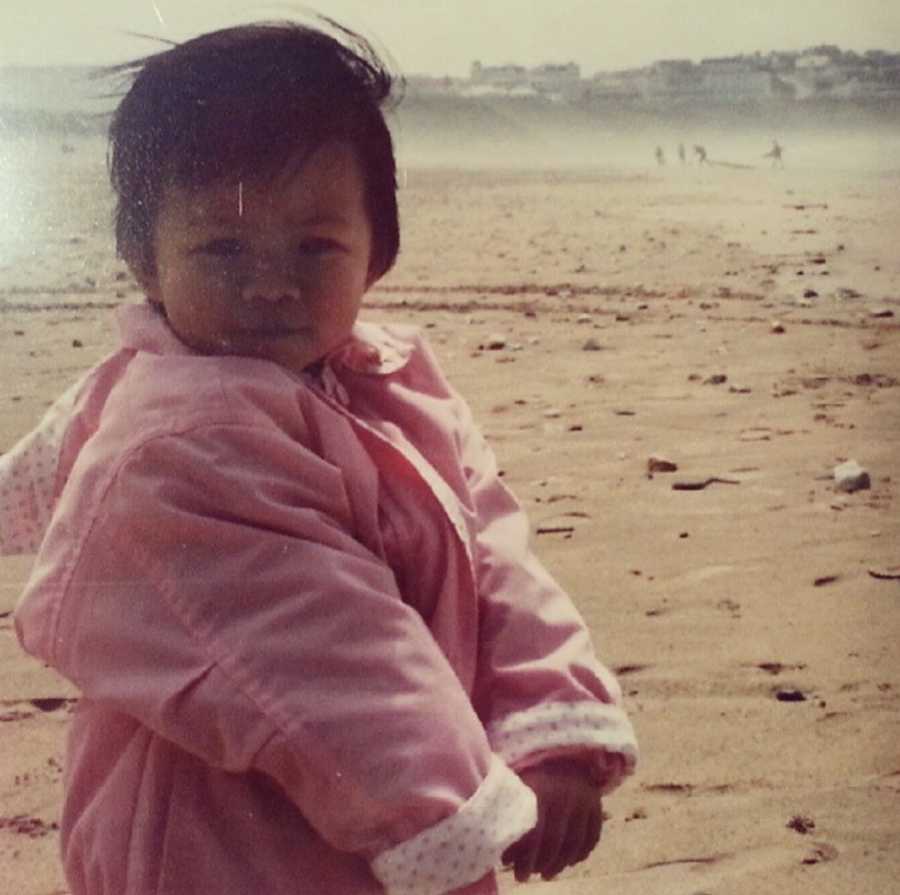 This story was submitted to Love What Matters by Jo. You can follow their journey on Instagram. Submit your own story here, and be sure to subscribe to our free email newsletter for our best stories, and YouTube for our best videos.
Read more stories like this:
'During my daughter's daily Zoom meeting, her classmate said, 'I don't like Chinese people because they started this quarantine.': Asian-American mom urges 'we are not the virus'
'A Chinese student of mine was cowardly assaulted for walking down the street speaking another language.': Man urges 'look after your Asian friends' during pandemic after student assaulted
'I clung to fake hope if I didn't say anything, they'd love me.': Asian man shares experiences with racism in wake of hate crimes
'I'm angry and sad, but NOT surprised.': Asian woman urges 'educate yourself' after hate crimes
SHARE this story on Facebook to help celebrate unique and beautiful differences!