"I am what most consider a good ol' country boy. I grew up riding dirt bikes and playing sports all throughout grade school and on through high school as well. I worked on my family's farm into my college years where we grew corn, beans and wheat. In the summer of 2011 I started dating a girl I had known all throughout middle school and high school. Her name was Tayler. We dated for 3 years before I popped the question! (I asked her to marry me while we were duck hunting, right in the middle of the duck blind).
We got married in the winter of 2015 in San Diego. We decided to go there because we didn't want to deal with the snow in Nebraska. Two months after our wedding I decided to make a career change to better myself and my family. I became a corrections officer. The change was both a blessing and a curse. I had to be away from my wife for nine straight weeks in a town three hours away! I was only able to see her on the weekends when I would come home for a day before having to turn around and go back to the training academy. But during the academy is when both Tayler and I decided we wanted to grow our family!
We tried for a baby for over a year, and I can still to this day remember the phone call I got at work from Tayler saying that we were pregnant! A variety of emotions came over me thinking of becoming a first-time parent: nervousness, anxiousness, scared, joy and excitement all at the same time. Fast forward 9 months to November 4, 2016, which became the second-best day of my life! (second to my wedding day of course).
The day Hudson was born, I not only gained a son, I gained a best friend. When I look in the mirror, I not only see myself in him, but I see how much he makes me a better person! I will love him more than he ever knows.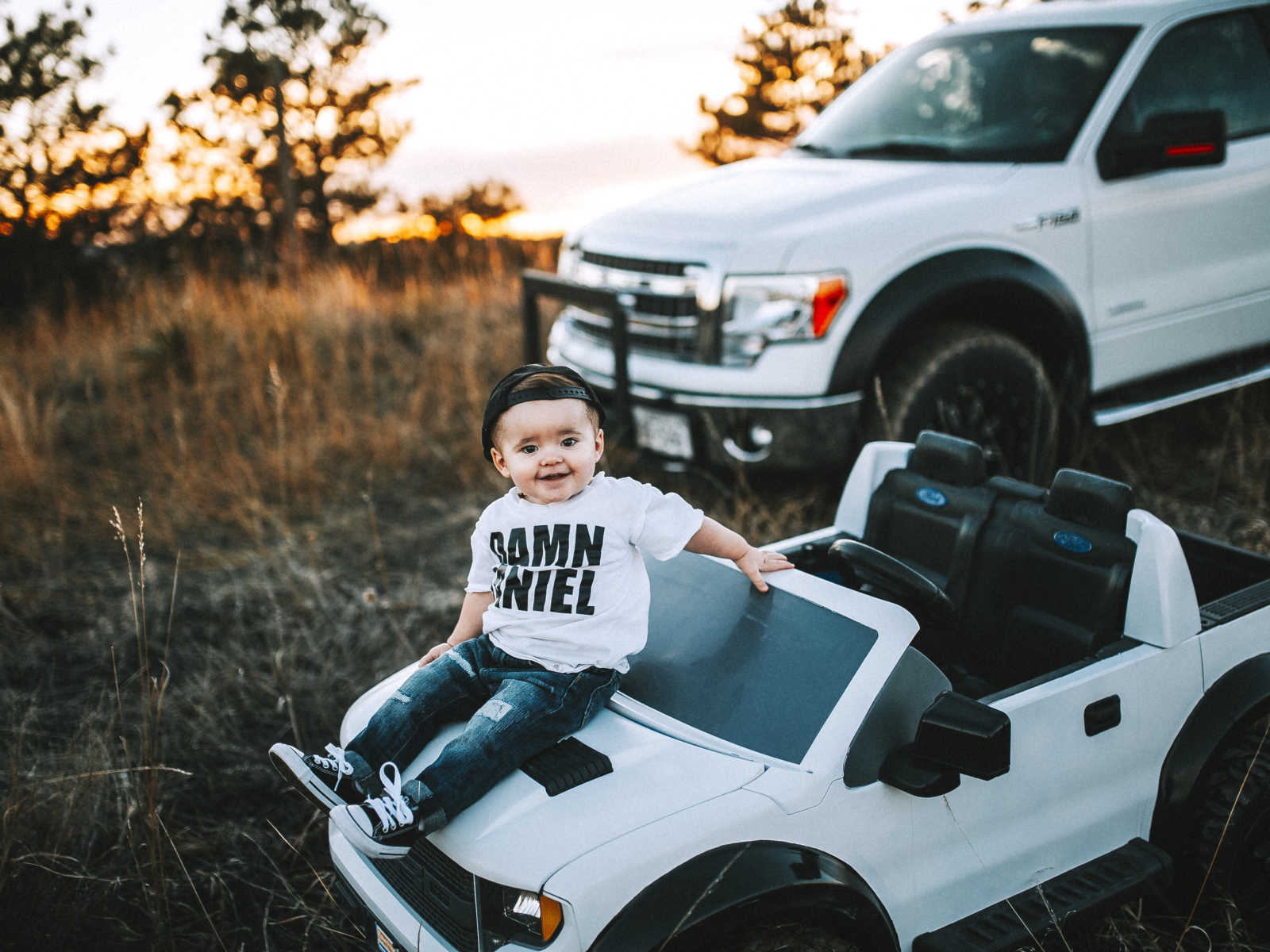 That is the day that I became a father, a protector, a teacher, a mentor and a best friend to my son, Hudson Dean Kaufman! All 5 pounds, 13 ounces of him. From the moment he was born I knew that I would do anything for him. My experiences with Hudson have been amazing thus far. From seeing him crawl for the first time, to walking and now to talking. Every day has been the absolute best! Even through the teething and late nights.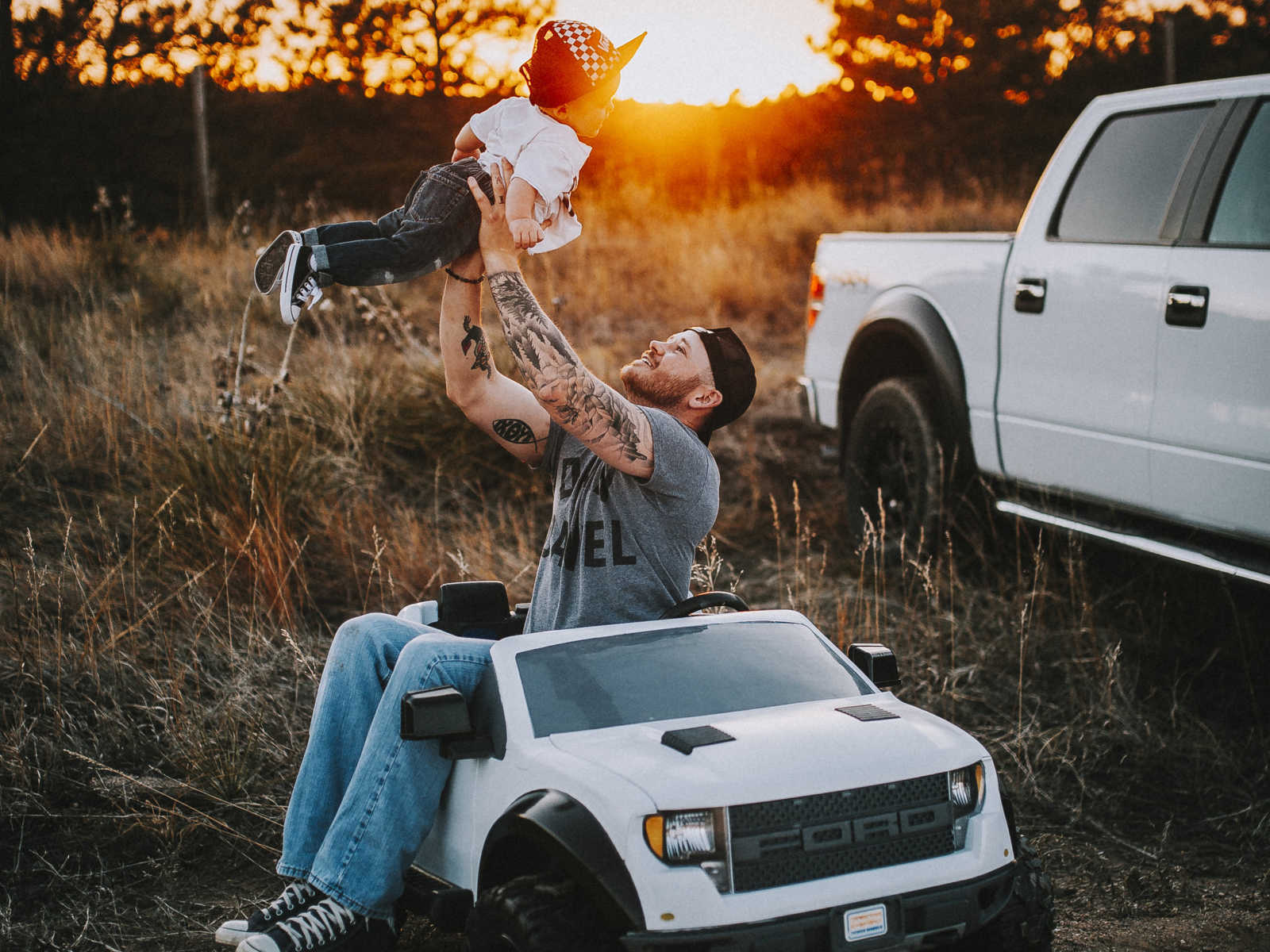 Before Tayler and I became parents, we were the cool aunt and uncle. We bought the Ford pickup in 2012 for my niece and nephew who were 2 and 3-months-old at the time. In the spring of 2015 when we found out we were having a boy, my sister said that we would be getting the pickup back as a gift for him!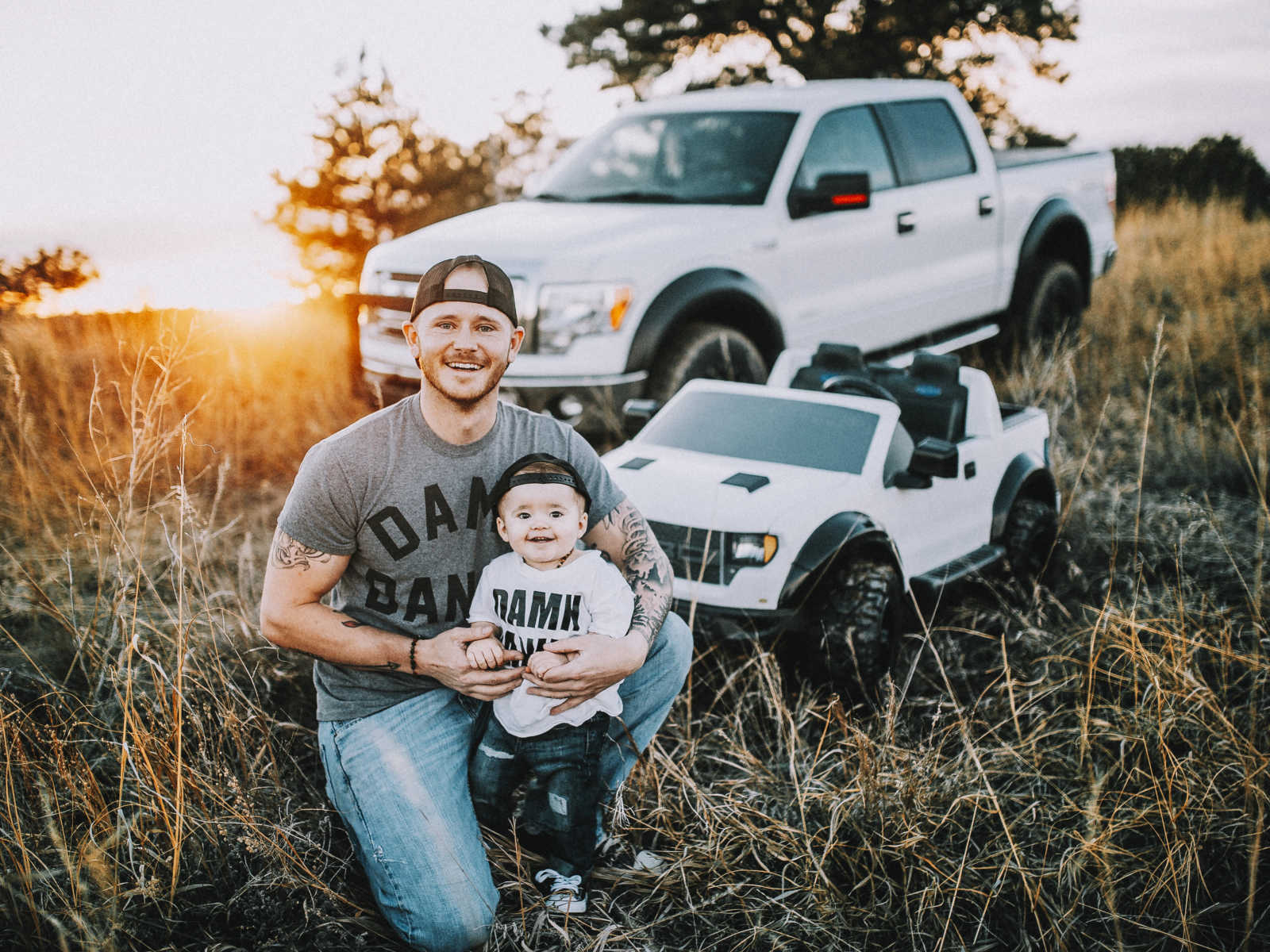 Once she told me that, I knew I had to paint it to match mine! To be honest, I never thought it would turn out as good as it did. Even though Hudson isn't quite big enough to reach the pedal yet, I know by the look and excitement in his eyes that he can't wait to drive it!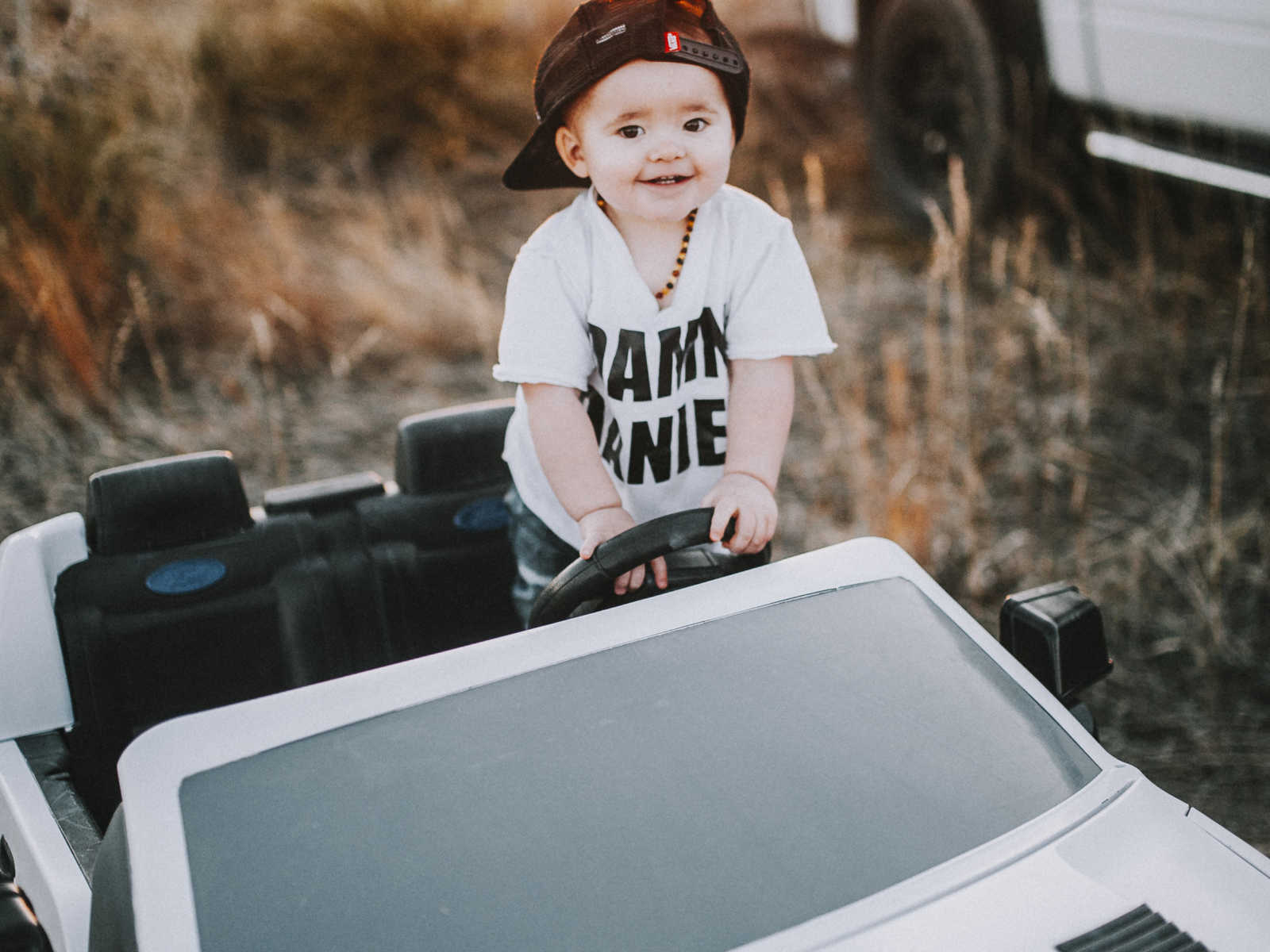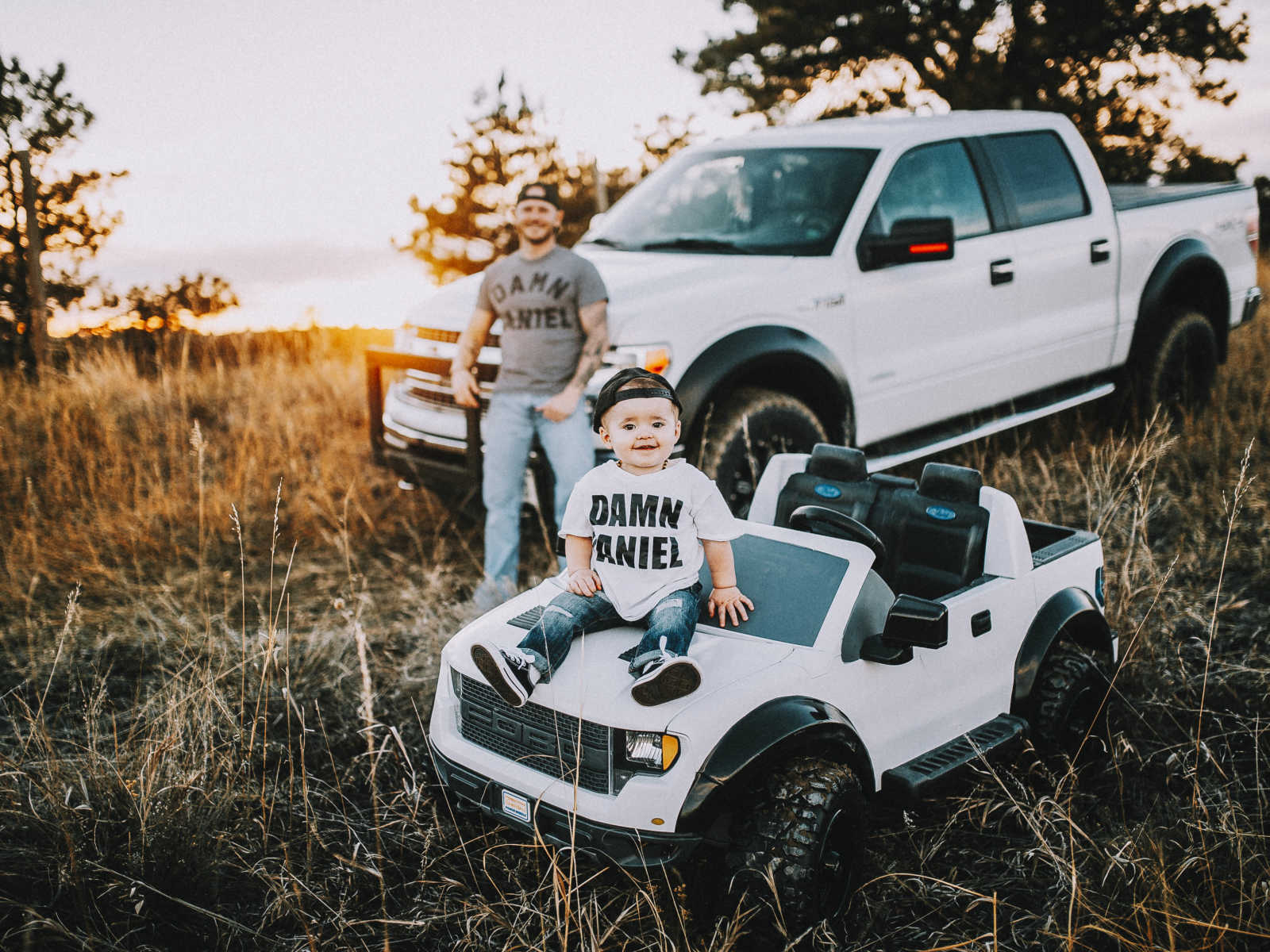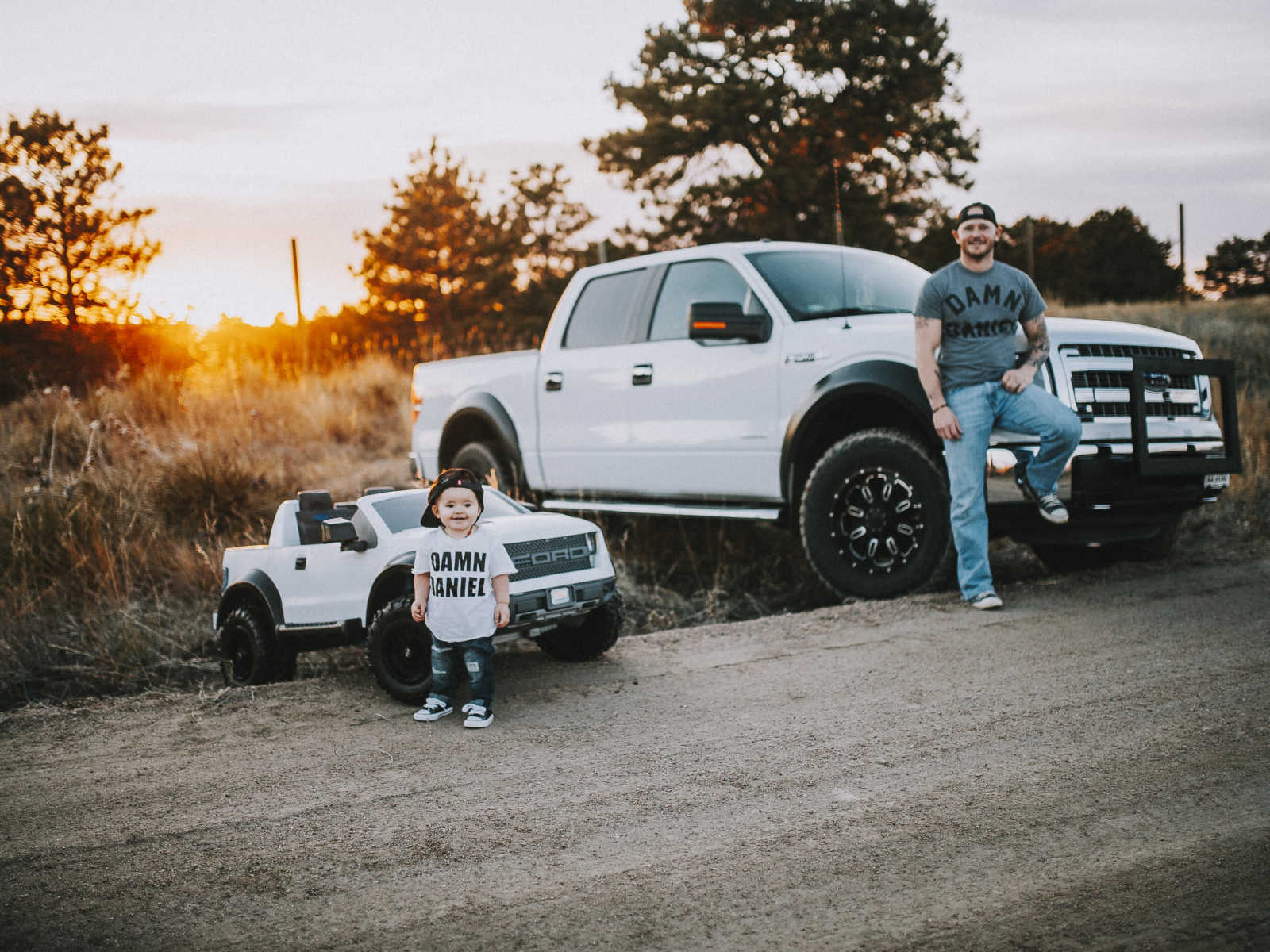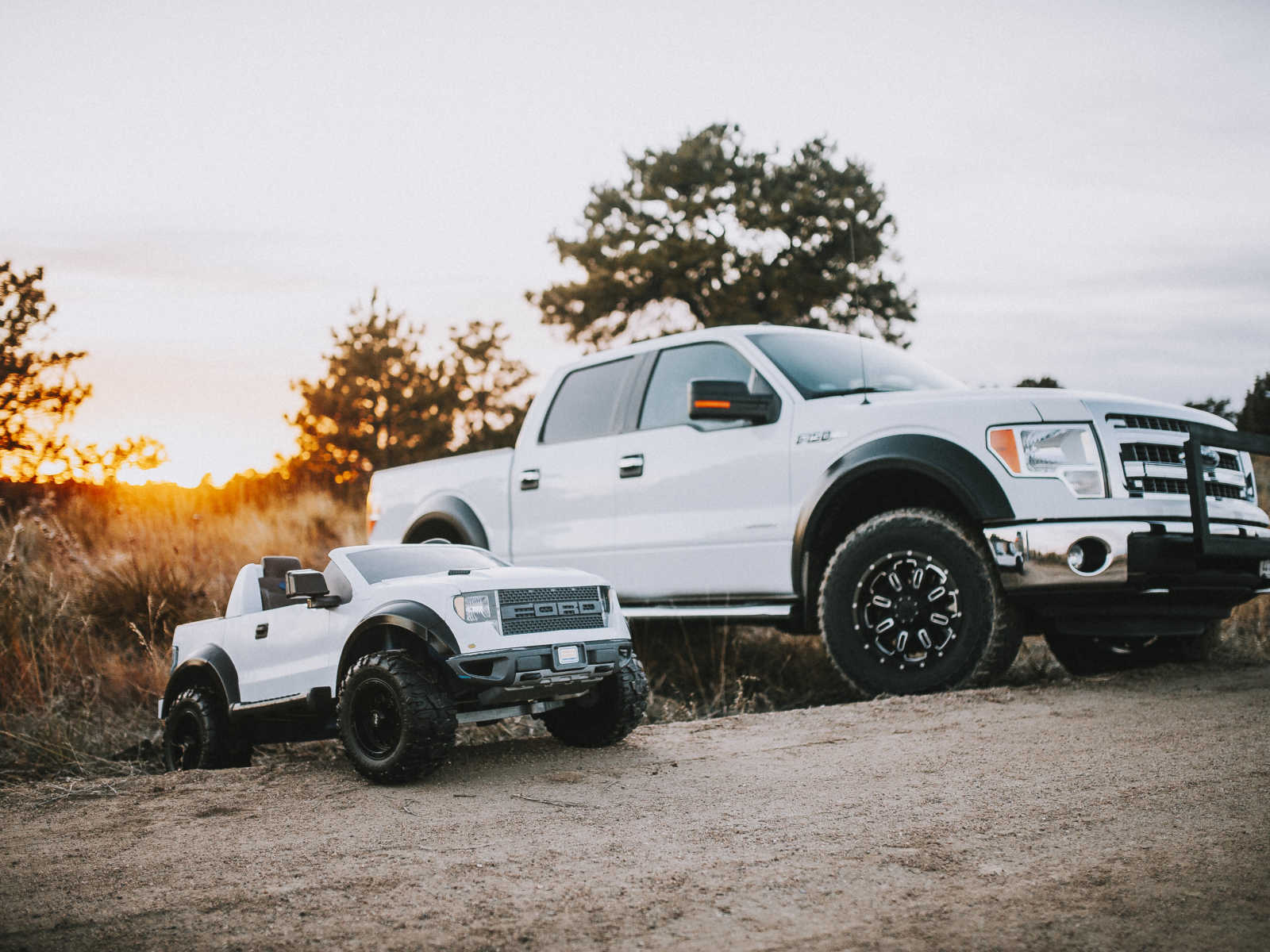 Hudson is currently 16 months old. Every day that I wake up I can't wait to see what he will do, say or learn next. I love that he is so adventurous. He is constantly pushing both his mother's and my buttons. Whether it's looking at us right in the eye and throwing his toys at us right after we tell him no, or running around the house naked as a jay bird! He always has that look in his eyes like he can't wait to learn the next lesson in life. Life with Hudson thus far has been an adventure and I am loving every minute of it.
My favorite photo is the one with Hudson holding my hand. To me, it looks and feels like I am leading him to the right direction in life! Both of us learning lessons along the ways."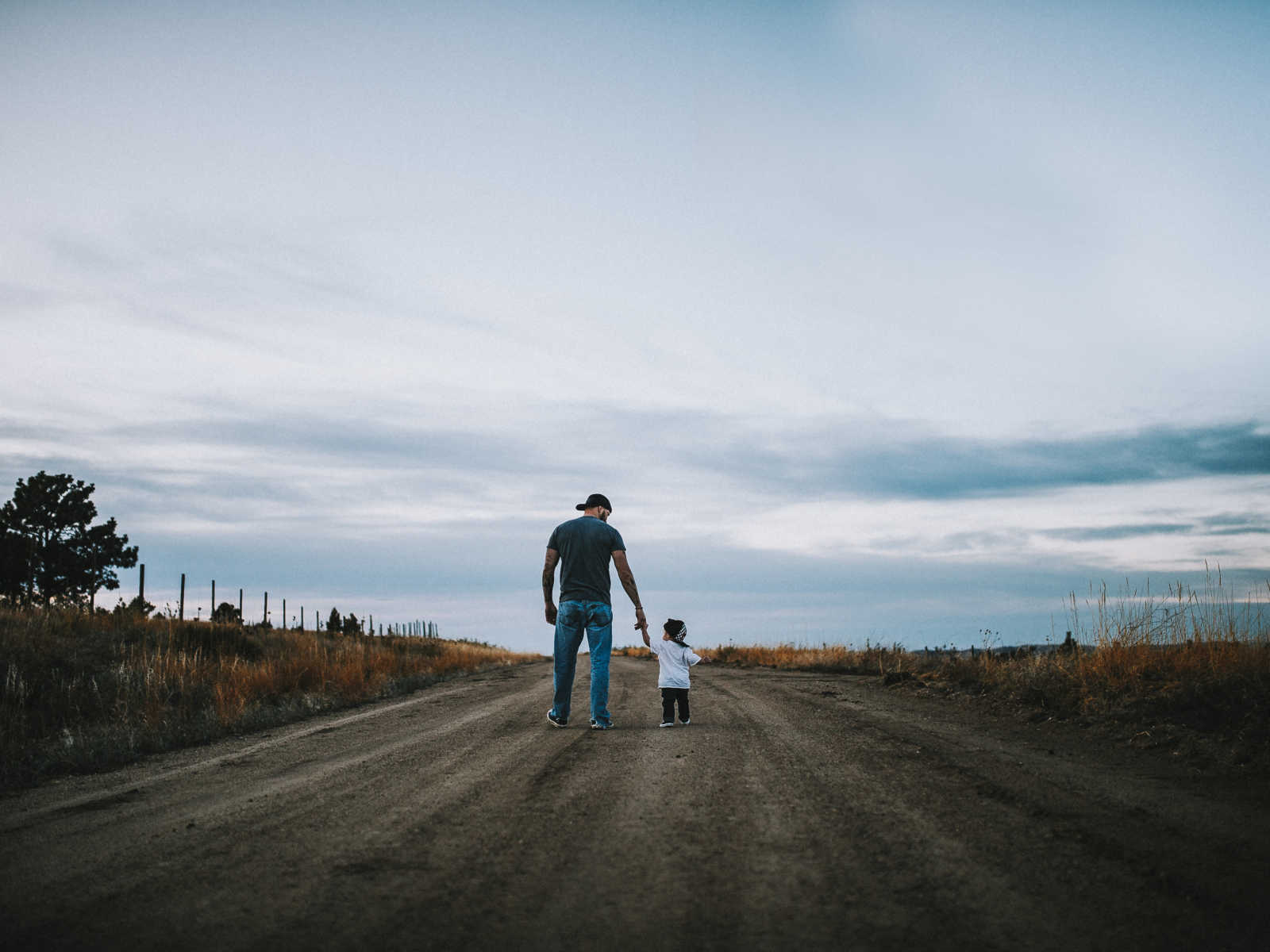 This story was submitted to Love What Matters by Tanner Kaufman, 27, of Gering, Nebraska. Submit your story here, and be sure to subscribe to our best love stories here.
Read more stories like this here:
Man Shares Hilarious Photoshoot 'Taking Out' Neighbor's Trash Bin
'Seeing two girls in a relationship going to prom together creates open conversation.': Taco Bell photoshoot is perfect LGBTQ love story
'Not sure who's crazier: me or the 13 mamas who decided to take on a group cake smash!': Photographer shares hilarious newborn photoshoot
'How fun would it be to use a big, logger-like 'Duck Dynasty' type for a 'Dudeoir photoshoot?': Single mom hits 'JACKPOT' after falling for her hilarious patriotic model in Fourth of July themed photoshoot
SHARE this story on Facebook if you believe in the magic of fatherhood.