"Justin and I met as kids and got married young while we were in college. We knew we wanted to start our family through adoption, specifically older adoption. I was so worried about beginning the adoption process. What if it isn't the right time? What if we can't afford it? What if I get my heart broken? We waited three years to begin the process and by this time I was 22 and he was 25. We thought we wouldn't be approved for a child over 7. We were matched through a program called 'second chances' which gives children, like Noah, a second chance at adoption (when their first placement doesn't work out). Noah was adopted at birth and the family that adopted him could no longer afford the therapies and things he needed to thrive. He was with his first adopted family for 8 years and was not thriving in that household. He is the strongest kid.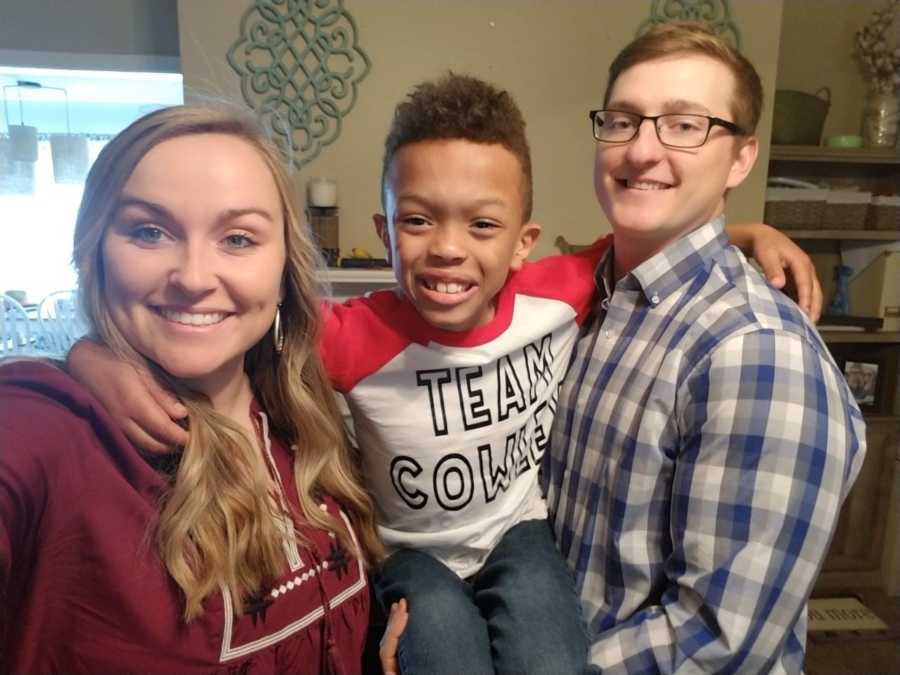 He had a lot of emotional regulation issues, eating problems, and severe anxiety. Since moving from California to Tennessee with us he has thrived! He is no longer in a special education classroom, eats like a champ, and is making friends! He has had a few moments of sadness and confusion.
Noah often asks us hard questions. He asked if my life was harder with him as my son. That one in particular was hard to hear. Noah has had so much rejection in his short span of life. I paused and gathered my composure and with tears in my eyes I responded that raising a child can be difficult but that it was always worth it. Just because something is hard doesn't make it not worth it. I told him that loving him was incredibly easy because daddy and I prayed for him before we ever knew his name. I told him he makes our lives better. And because of him, my life is 10x more beautiful than I could have ever imagined.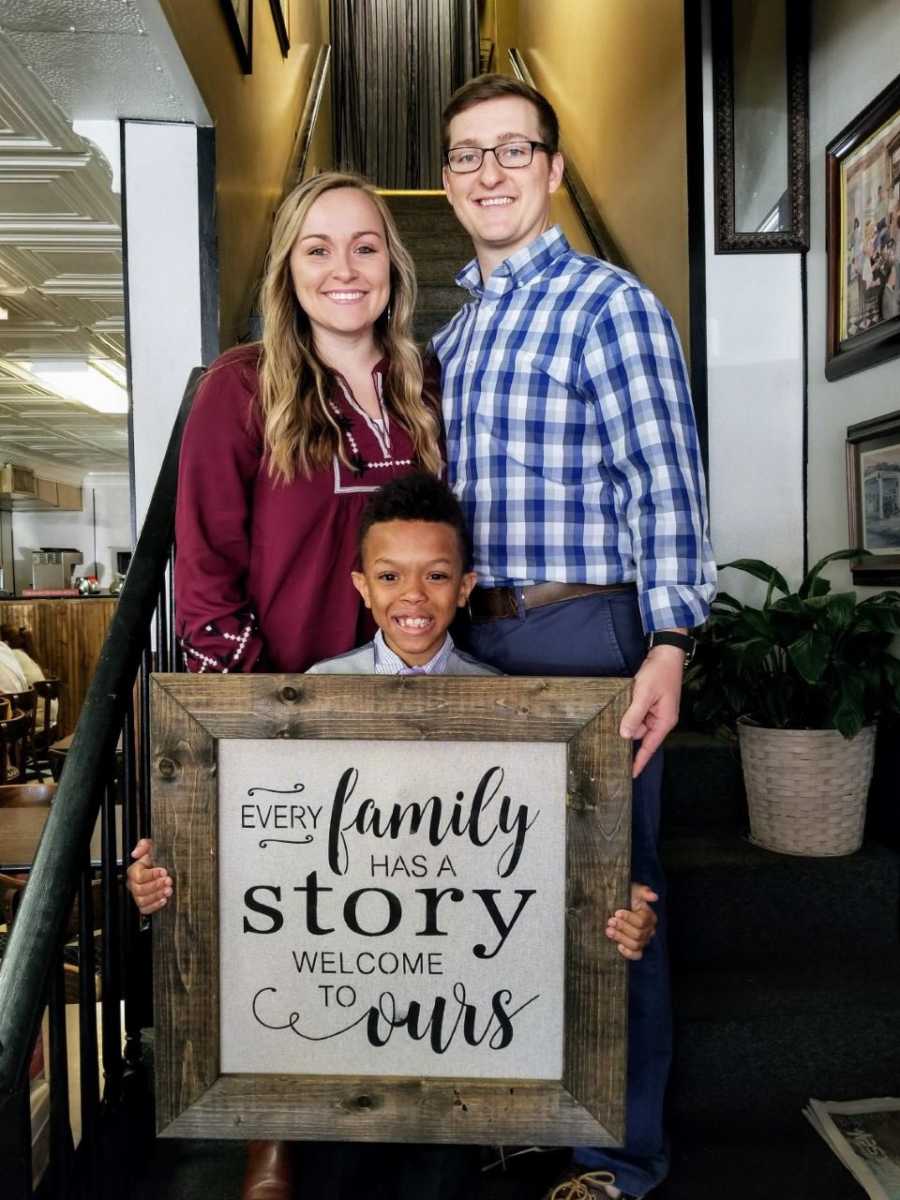 Noah has brought our family so much joy. He is goofy and caring. It is amazing to see how deeply and quickly he loves and forgives. He loves giving hugs and telling others his story. He is proud of who he is. He works incredibly hard to catch up. He is more determined than anyone I have met. Love makes all the difference in life. Love has caused him to grow in amazing ways. He often shares his story with strangers and when they look perplexed he smiles and says, 'I just have a lot of family and that is pretty cool because some people don't have a family.'
Haley CowleyRecently while out to dinner, Noah nervously made a comment about not being ours once he turns 18. I reassured him he would now ALWAYS be ours. Even when he turns 18. Forever. The hardest part for us has been knowing we missed precious years of his life, but the most glorious thing is that we have every day to make amazing memories together. He is finally home after 8 long years!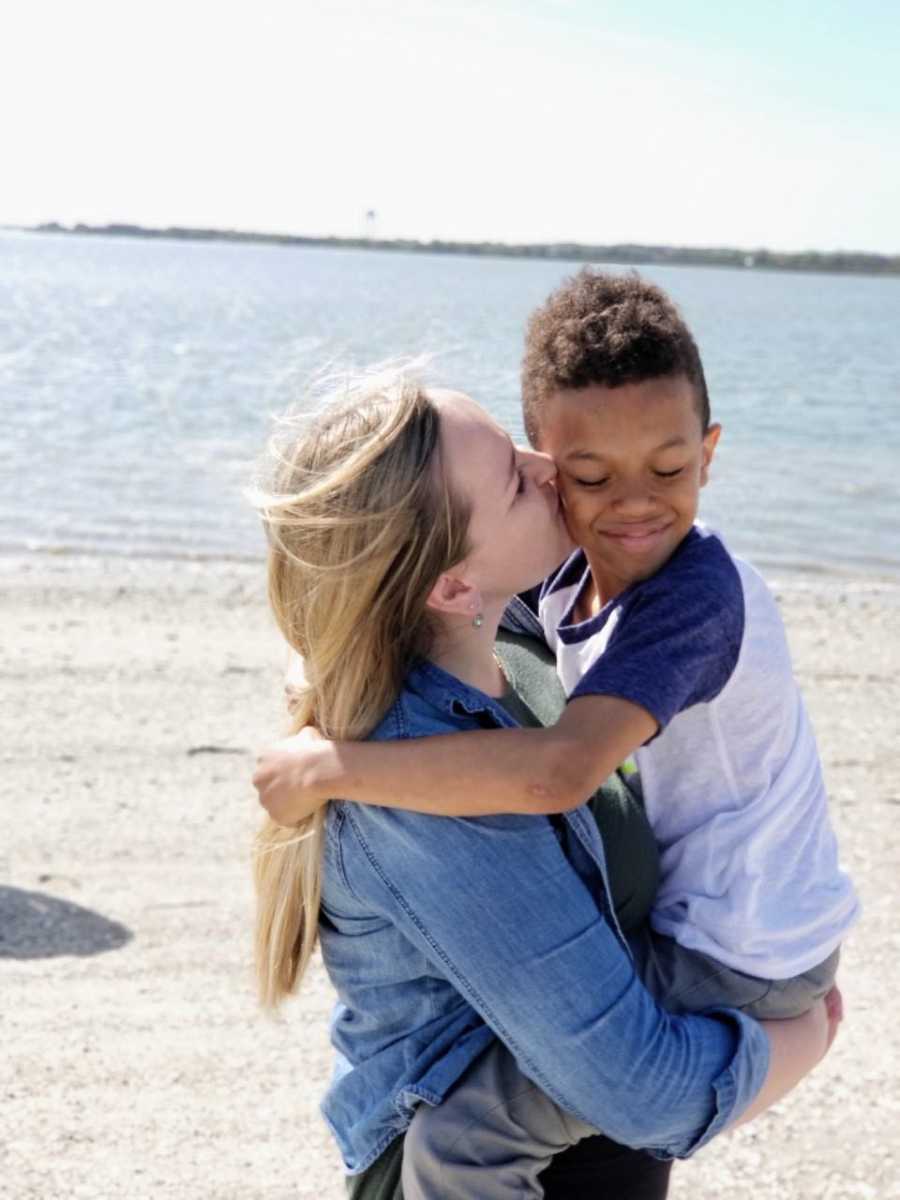 I look forward to seeing the man he becomes. He is already so compassionate, and I know he will grow to help others. He told me he wants to adopt a child when he gets older to help them and teach them. I look forward to seeing him start a new school year off and make even more friends. We expected hard roads during the first few months of our adoption. We had those really hard days. But I think what has shocked us both is how natural it feels to be his parents. There are days where it blows our minds that we just got him 6 months ago. We all fit together so well. It isn't perfect. It isn't even close to that. We all have hard days; even Noah, but we get through those with love and grace. To anyone who is afraid of adoption, I would say don't be. Love changes life."
This story was submitted to Love What Matters by Haley Cowley.  Submit your own story here, and subscribe to our best stories in our free newsletter here.
Help us show compassion is contagious. SHARE this beautiful story on Facebook with your friends and family.
SaveSave