"I belong to an unofficial club of mothers whose children have faced life-threatening illnesses. It's not a group any parent would ever wish to be a part of and yet, the life lessons learned through the battles we've faced are ones I would not change for the world. My son is a warrior and being his mom is one of the greatest privileges I've ever known.
I will never forget the first time I saw my son's face. He was about 15 months old in the photo, sitting on a little inflatable toy horse as his nanny helped steady him. He was in the playroom of a large orphanage in Northern China where he lived at the time, and he had quite literally the sweetest little crooked smile I've ever seen. We were already well into the process to adopt our precious daughter from China, who was 12 at the time. After seeing our son being advocated for on multiple sights for children needing families, I couldn't escape the feeling we were supposed to bring home this sweet boy as well.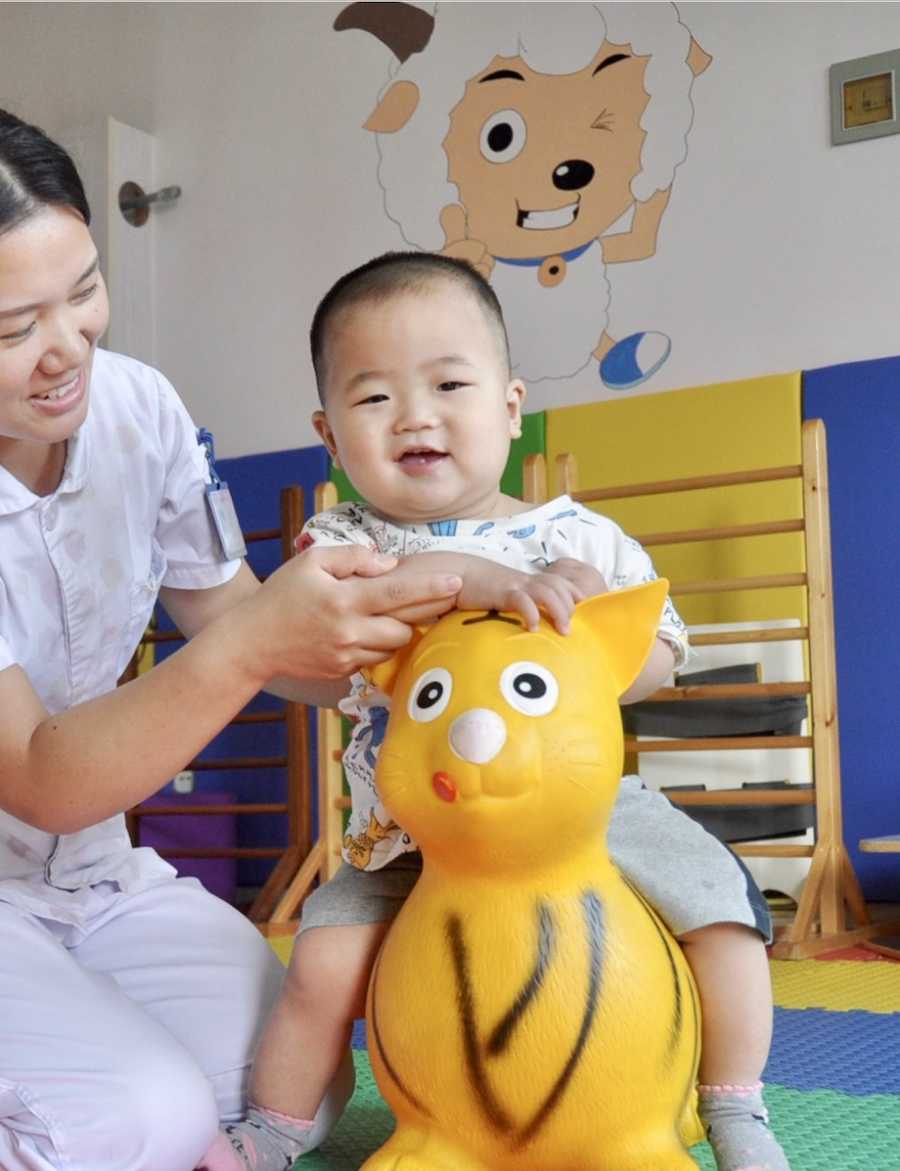 There were many unknowns, as there often are in adoption, but what we did know from his file is he had likely suffered a stroke as a baby before being found at the orphanage gates around 7 months old. The stroke had left him weak on his left side and he would need quite a bit of therapy as he grew up to gain as much function in his left hand and foot as possible.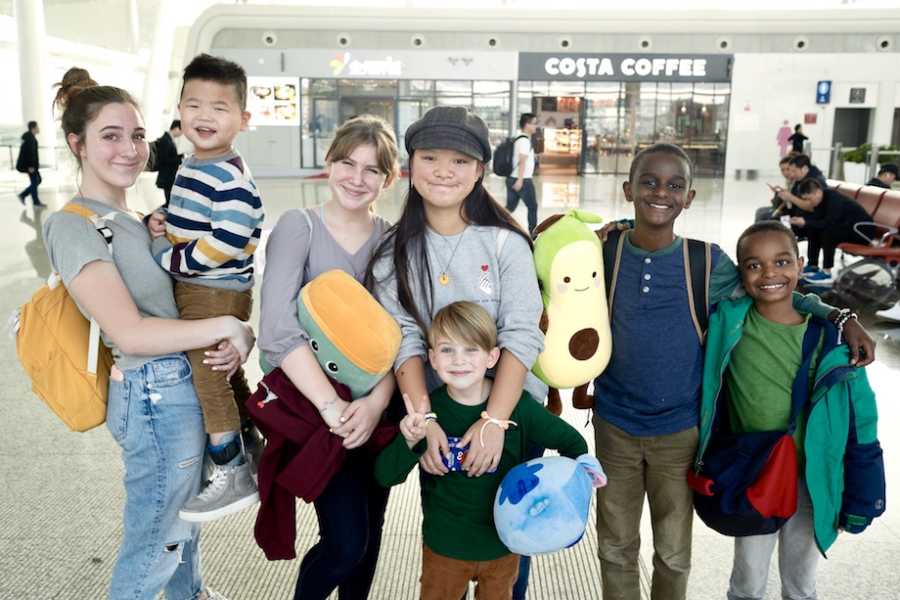 We worked hard over the next 9 months or so to complete the adoption process. My husband and I, along with our other five children as well as my parents, boarded a plane to bring home our new son and daughter. Our trip to China lasted 3 weeks and by the end of it, our entire family was thoroughly in love with the culture and people. We met our sweet boy, Lincoln Jie Rui, just a few days before his second birthday.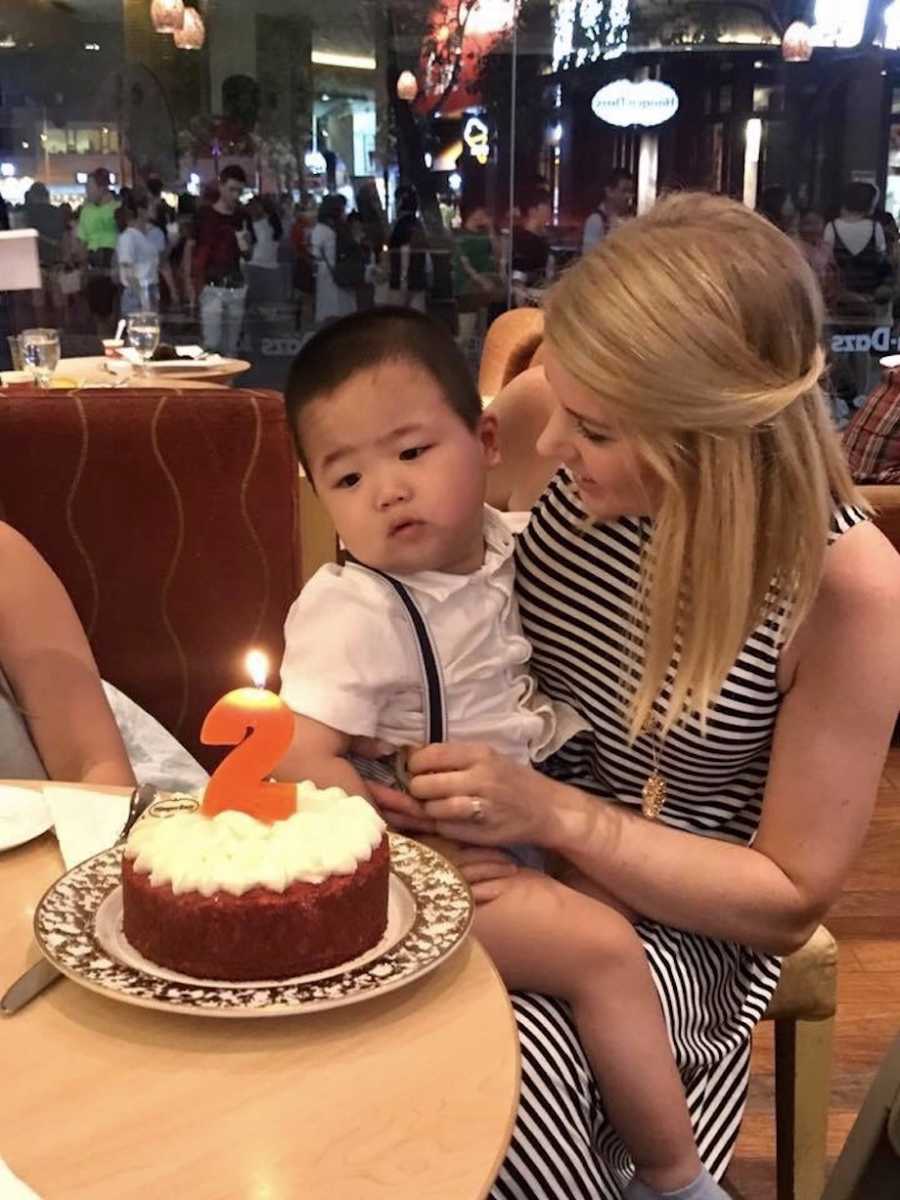 I'll never forget how timid and shy he was in the beginning. One of the first things we did after leaving the adoption office with him was to go to the ice cream shop connected to our hotel in Nanjing. As I held him on my lap, his siblings took turns feeding him little bites of ice cream and it was then that we saw his first smiles. Back at our hotel room, his daddy made silly faces and tossed him in the air, which led to the most adorable deep belly laughs, something that is a common occurrence these days. I remember feeling a sigh of relief and thinking, 'We're gonna be okay.'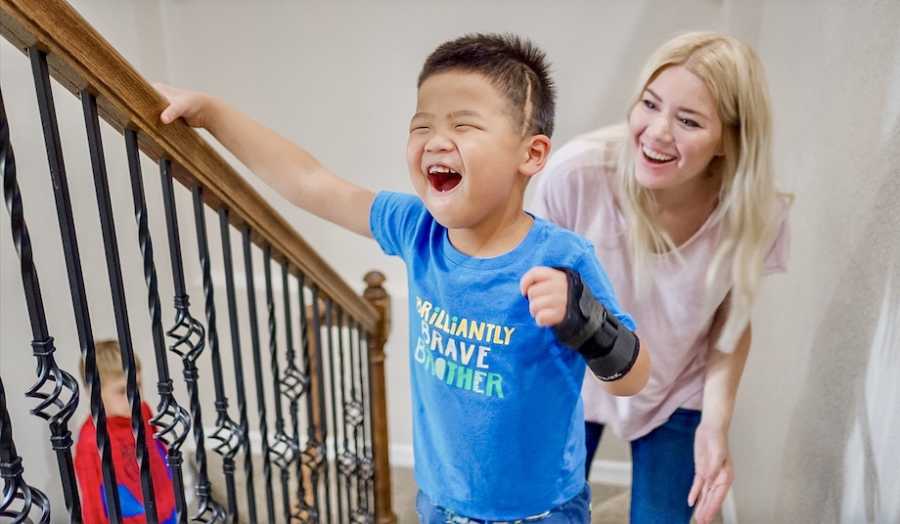 In the weeks after arriving home, we made several appointments with doctors and specialists to have our son's health evaluated. We knew he would need to be seen by a pediatric neurologist to assess the damage to his brain from the stroke, but we didn't have any idea how extensive it was. We had an MRI scheduled and I remember anxiously awaiting the results. My husband was out of town at the time, as we were also preparing to move to a new city, when I got the call with the results from the neurologist. The words 'rare condition' and 'very serious' were immediately spoken and my heart sank. I sat on the floor of our bedroom, weeping, as she said explained the brain condition our son had is what caused the stroke. 'Without brain surgery to correct this, it is not a matter of if he has another stroke but when.'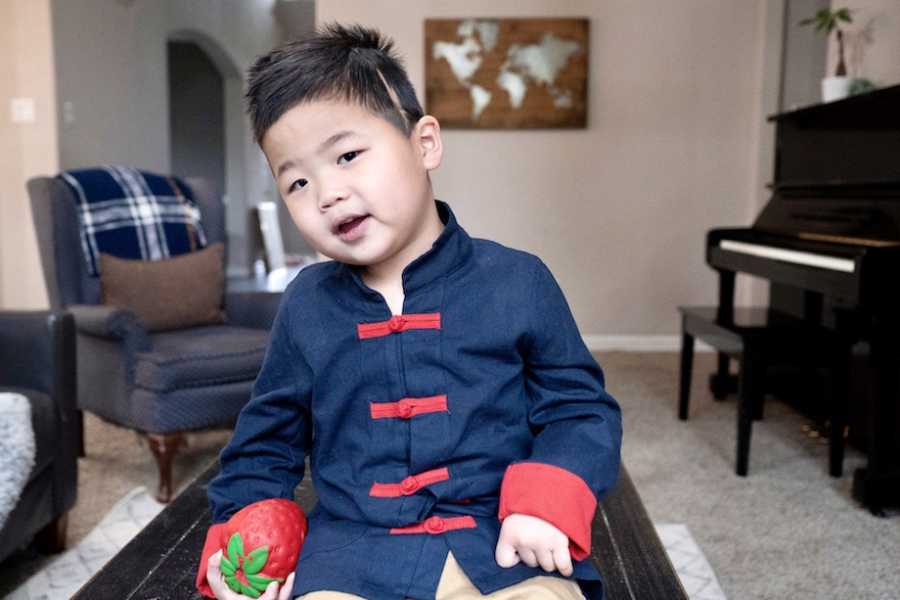 I paced frantically around the room as I relayed all of this to my husband on the phone and we began to immediately look into which doctors would be the very best to take our son's case. A date was set to fly to California for our son to have surgery at Stanford Children's Hospital and we began counting down the days.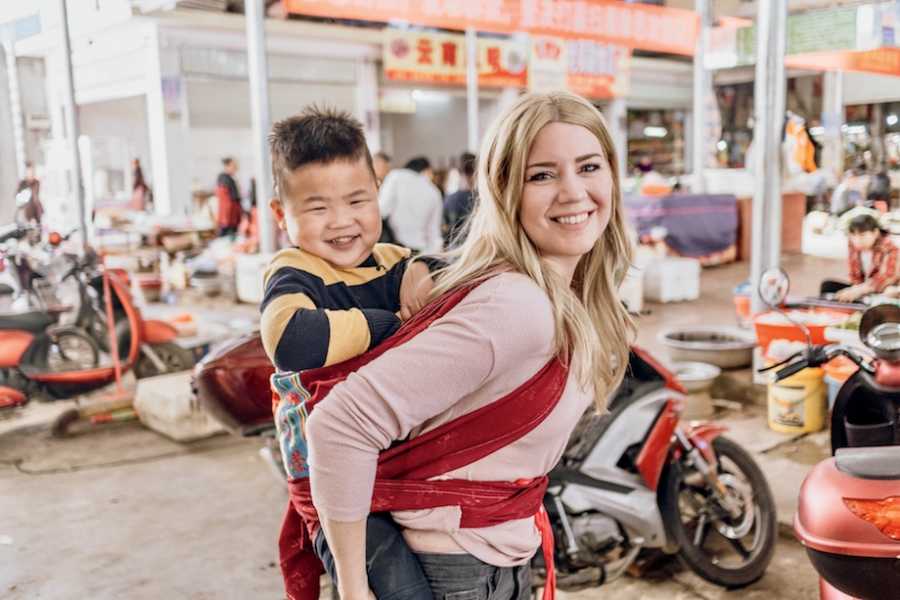 Lincoln ended up needing surgery on both sides of his brain, and his surgeries were scheduled for about a week apart. My husband and I flew with Lincoln to California and faced that first surgery together. Lincoln was an absolute warrior and won the hearts of all of his nurses in the PICU. His poor little face was so swollen but within 24 hours, he was sitting up and smiling at all of us!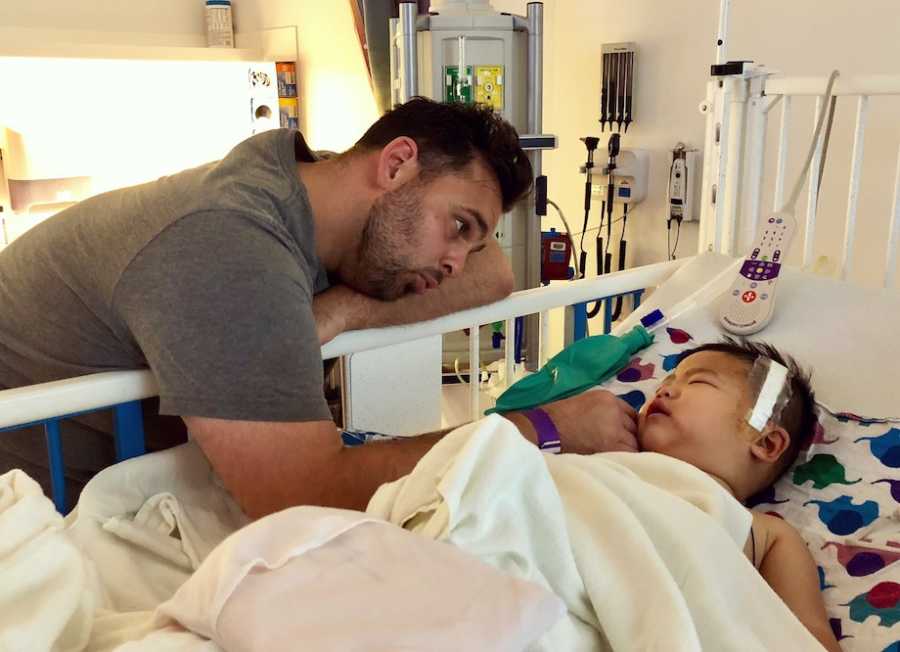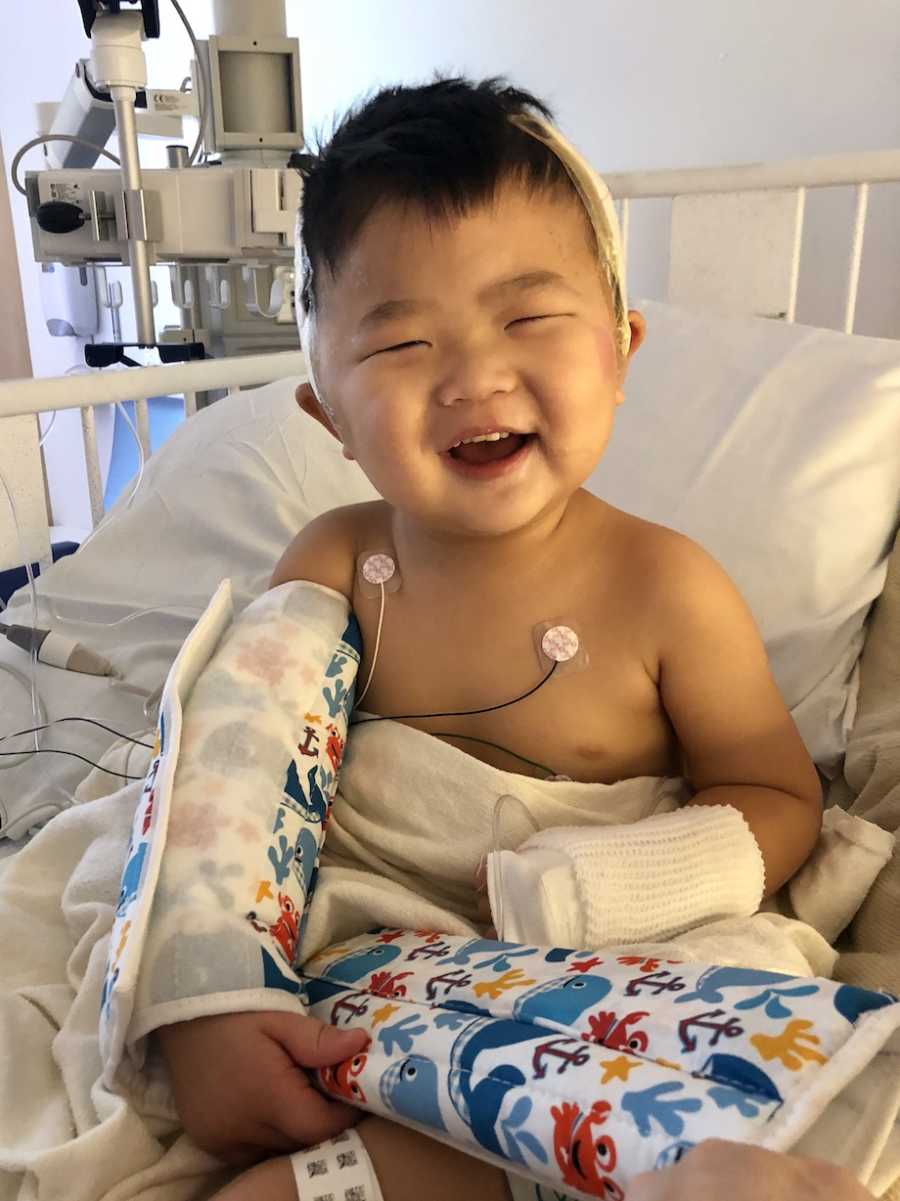 We always talk about how he is one of the smiliest kids we've ever known. Apparently, even brain surgery couldn't get in the way of that. My husband flew home after that first week to be with our other children and be back at his work, so my mom came to be with us for the second surgery. There were some long and lonely days those next two weeks waiting to be reunited as a family but Lincoln's surgeries were more successful than we had even hoped for.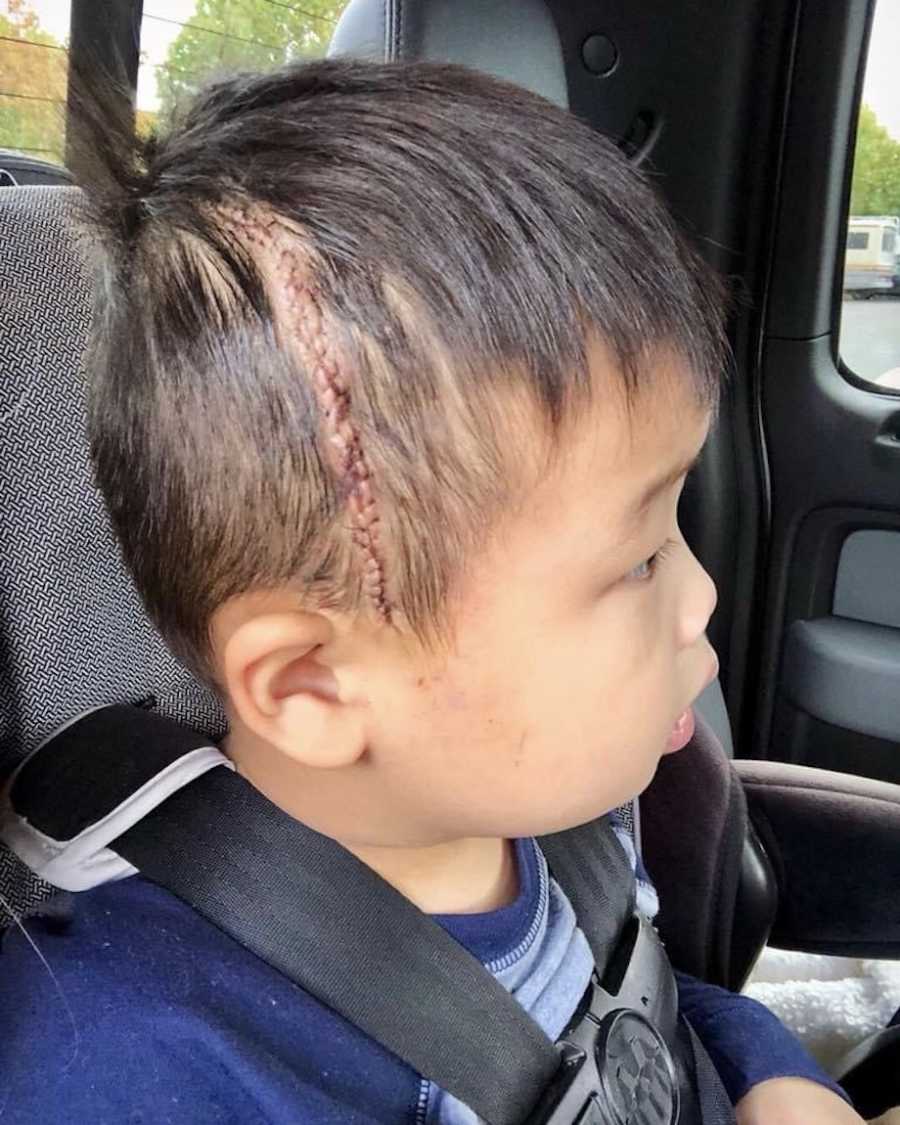 At his six month check-up and MRI, his neurologist beamed as he showed us his scans and said, 'This means he has a 100% correction on one side and 93% correction on the other. Your son is no longer at risk for future strokes!'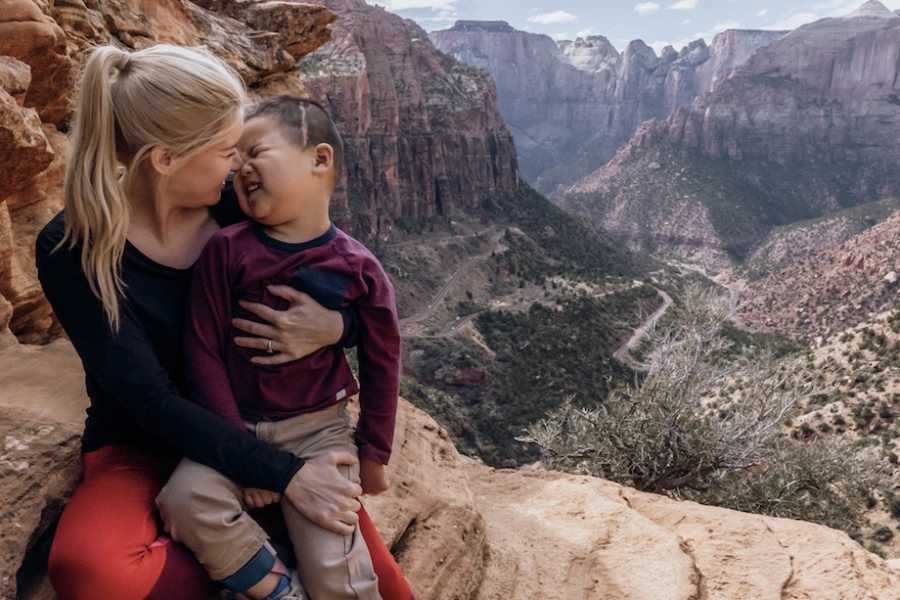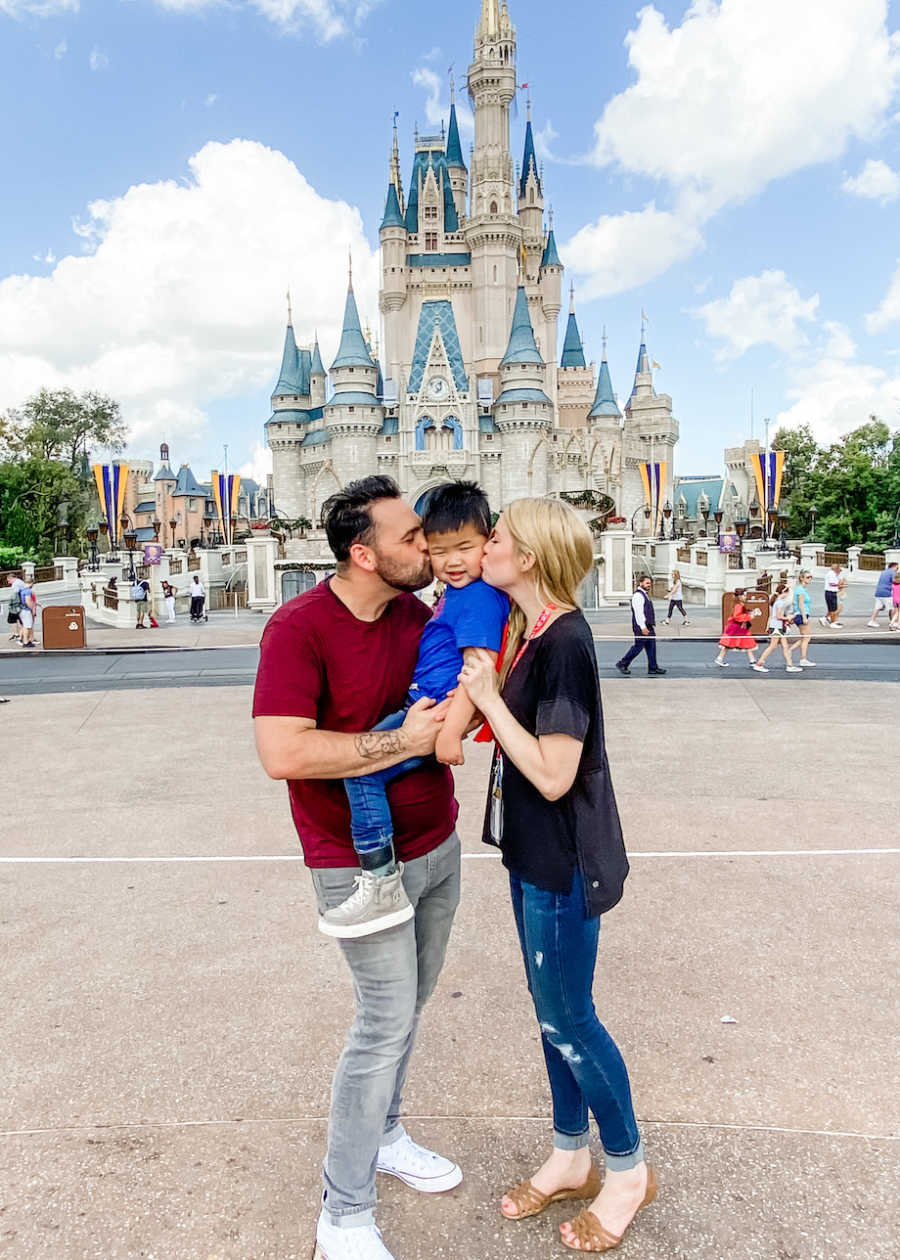 We just celebrated two years since his surgeries and Lincoln is doing remarkably well. He went from barely being able to put weight on his legs to now walking and even running all over the place. Recently, he learned how to go up the stairs independently. The look of pride on his face and the squeals he lets out as he does so are absolutely precious! I think back to what one of the specialists told us in the beginning. 'Looking at these scans, it's a miracle your son is doing as well as he is. I imagined seeing a much sicker little boy.' These days, Lincoln continues to impress his therapists. They've witnessed him learning to walk and now he's making so much progress in his speech. He's begun mimicking words and making new sounds every day, and we believe it is only a matter of time before he begins truly speaking.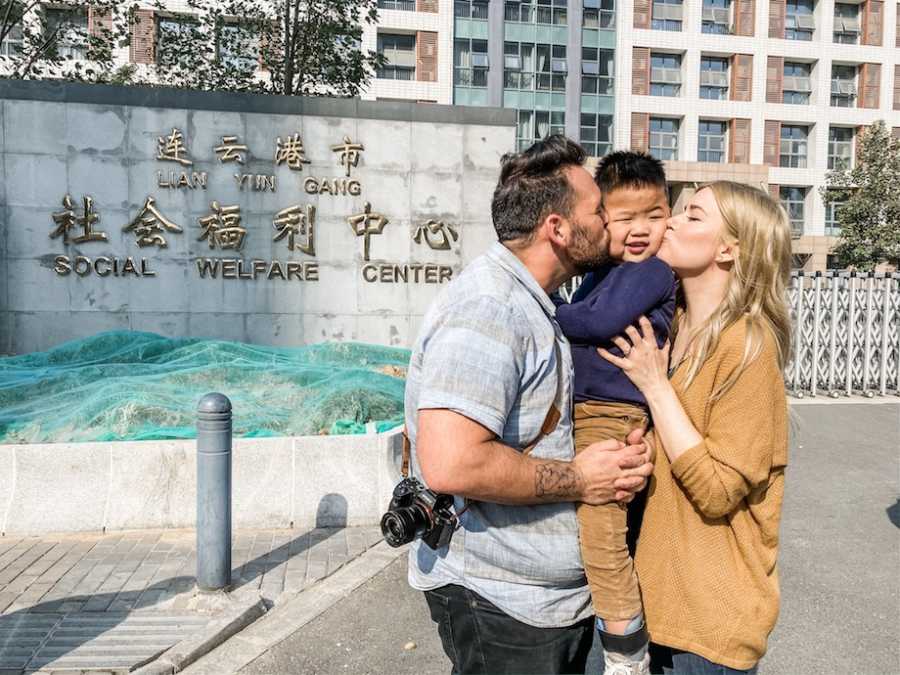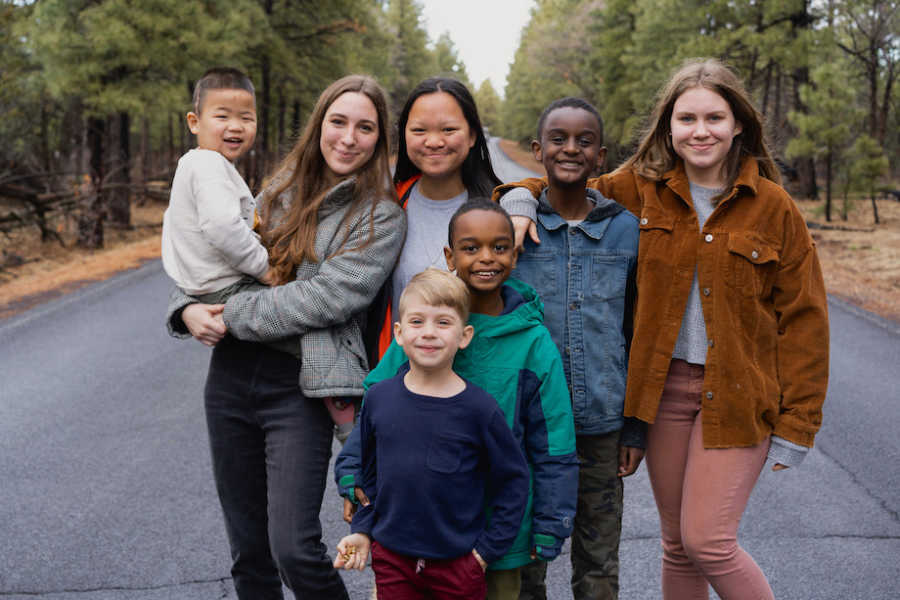 Regardless of what he accomplishes in the future, we are so incredibly proud of our sweet boy. He has endured so very much and continues to have a smile on his face. Living life with someone like that changes your perspective and shapes your heart in more ways than I can even articulate. He is our warrior baby and brings so much joy to our lives.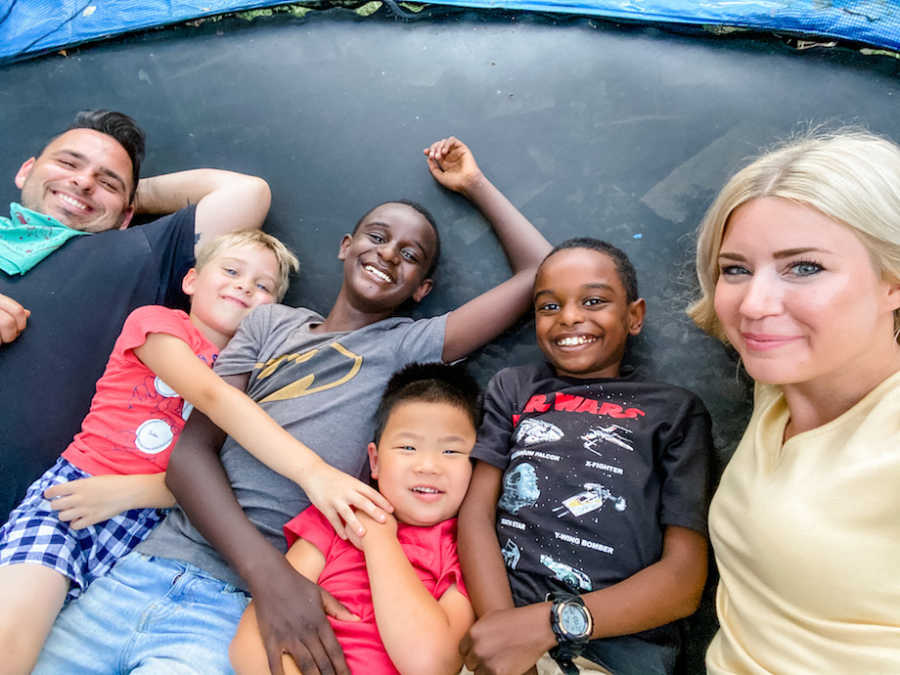 My heart goes out to our community of special-needs parents. There are some hard days on this journey but our precious kids are so worth it. They are beautiful and fierce and some of the most remarkably special people you could ever meet. We are so proud of our son and thankful for the gift he is to our family."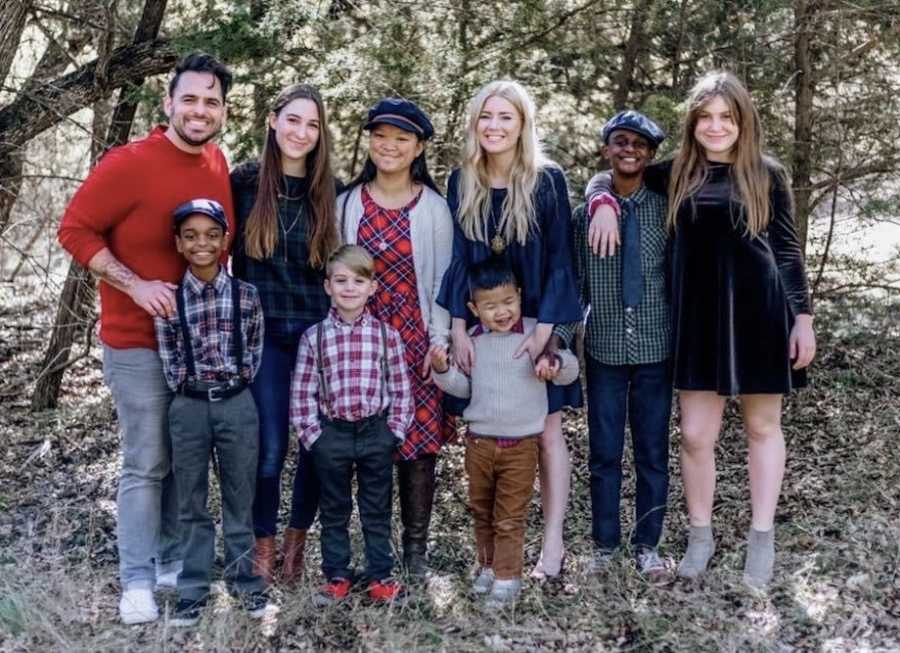 This story was submitted to Love What Matters by Amanda Miller of San Antonio, Texas. You can follow their family's journey on Instagram and YouTube. Submit your own story here, and subscribe to our best stories in our free newsletter here.
Read more from Amanda here:
'Despite having 5 beautiful children, I still couldn't shake the feeling that our family was not complete. I looked around and thought, 'Surely we have room for one more, right?'
Read more beautiful adoption stories here: