"I have been a single mom by choice for almost three years now. When I was 26, I decided I wanted to be a foster parent and be a help to children in my city who couldn't be with their family. I currently have three children: my son Franklin who I adopted 2 years ago and my two foster children who I am in the process of adopting. Before I fostered I would talk to guys and date but there weren't too many I could see a future with. I figured dating would probably slow down when I started fostering but I thought I could still date and find the right guy for me.
The responses I got from guys when they heard I was fostering was 'Good for you! How long do you see yourself fostering for?' When my answer was indefinitely and I was interested in adopting, that's when the climate of the conversation changed. *imagine crickets chirping in the background* Most men did not desire to continue communication when they heard this answer. Those were definitely hurtful twinges to my heart but I decided after several of these responses it was time to try online dating. I had a hard time meeting guys with our crazy schedule and I didn't really have a chance to meet guys at my church since I hang out mostly with the families.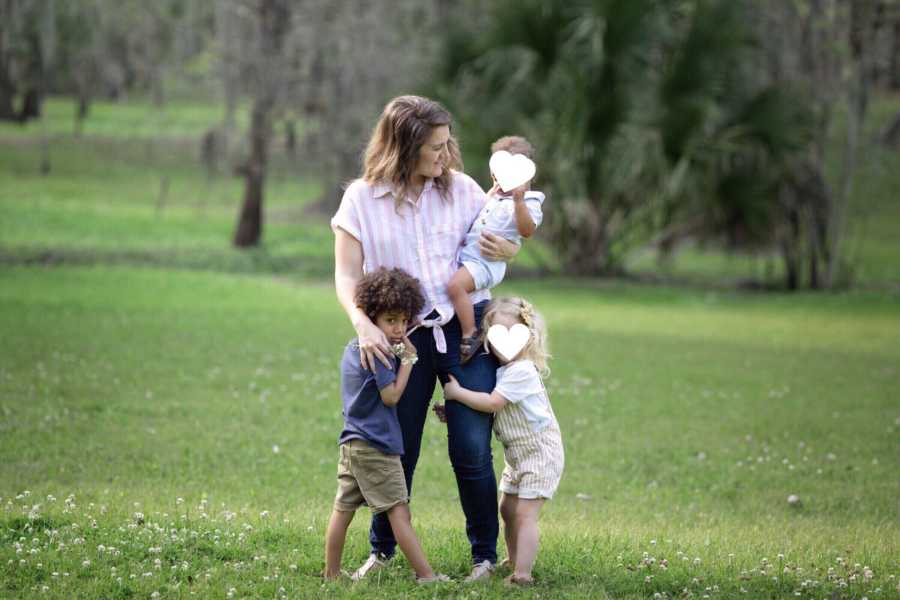 When I started online dating, I was optimistic I could find someone compatible and who also had a heart for child welfare. Every time I would get a notification I received a message I would be excited to see if there would be future with that person. On September 19th I remember I was getting ready for work and heard the notification that I got another message. I went to my phone and could see the picture of the man who reached out to me. He was cute, not really close to where I lived, but I was curious to what he said. When I read the message my heart got heavy and I felt like I had been punched in the gut. He said, 'NO REAL MAN IS GOING TO WANT TO BE WITH A WOMAN WHO DOES THIS.'. No man would want to foster and adopt?  No man would want to be with a woman who had kids? I knew what this guy was saying wasn't true, but something changed in me that day. I started believing the lies in that I had no business online dating and it was for people who have more freedom as a single person. I mean I have a minivan! A minivan doesn't exactly scream I'm dating material here, you know? What guy would want me? I told myself a guy wouldn't want to commit to a girl who is fostering and adopting.  I shortly deleted my online account and decided if it was a choice between being in a relationship and fostering, I choose my foster children.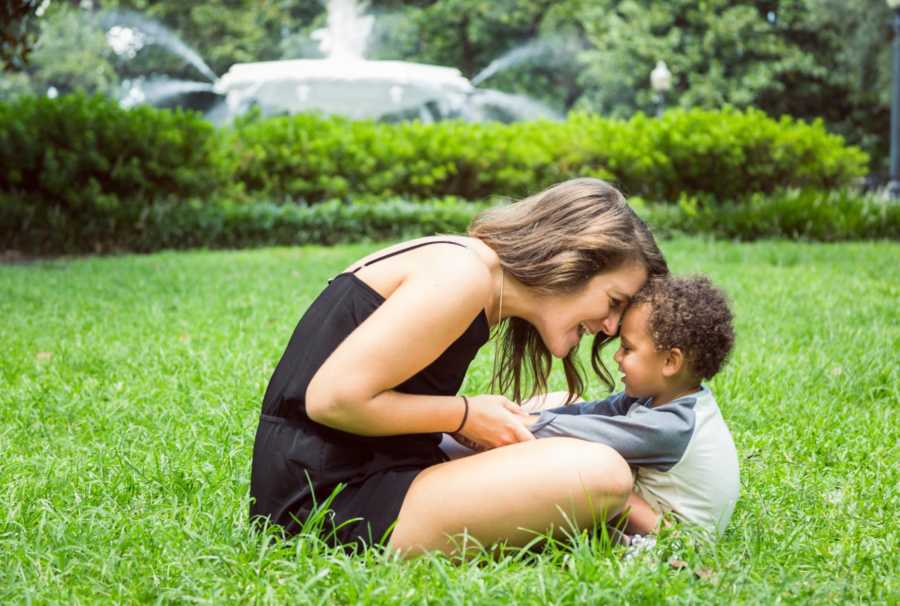 The months to follow I struggled thinking dating wasn't for me and believing the lies that guys don't like foster care and adoption. But slowly but surely God softened my heart and showed me yes, I am worthy of love. I heard of several single moms tell of incredible guys they met who love them and their children. They aren't intimidated by their family dynamic. This was an encouragement to my heart and really what I needed to hear. There are guys out there who would want to be part our life and have a heart for the vulnerable children in our city.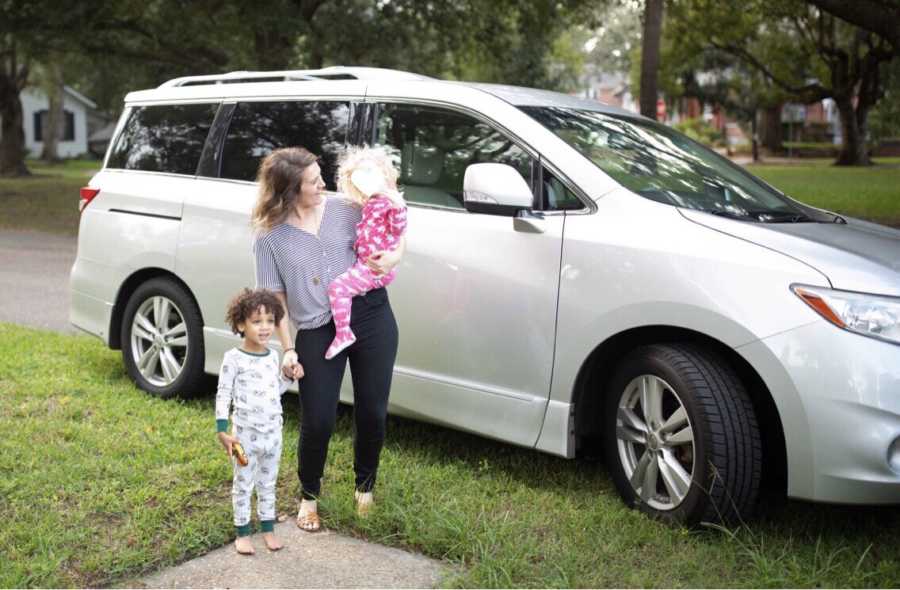 I decided it was time to lick my wounds and put myself out there again. I set up another account and was surprised by the guys who thought our family dynamic was amazing. I have dated a few guys who appreciate my heart for kids and see my kids as a gift, not a burden. I haven't found the right fit for our family yet but I'm more confident in our family dynamic. Yes I show up to dates in my minivan with a million pieces of Goldfish Crackers on the ground. Ok just kidding, I once raced to the carwash to have it vacuumed out before a date. I wanted to put my best foot forward just in case the guy walked me to my van… But we know the right guy for us won't be intimated and he is worth the wait. If my relationship status stays single is fine too and our family is still fulfilled. But we are encouraged it is a possibility for a guy to join our family, minivan and all!"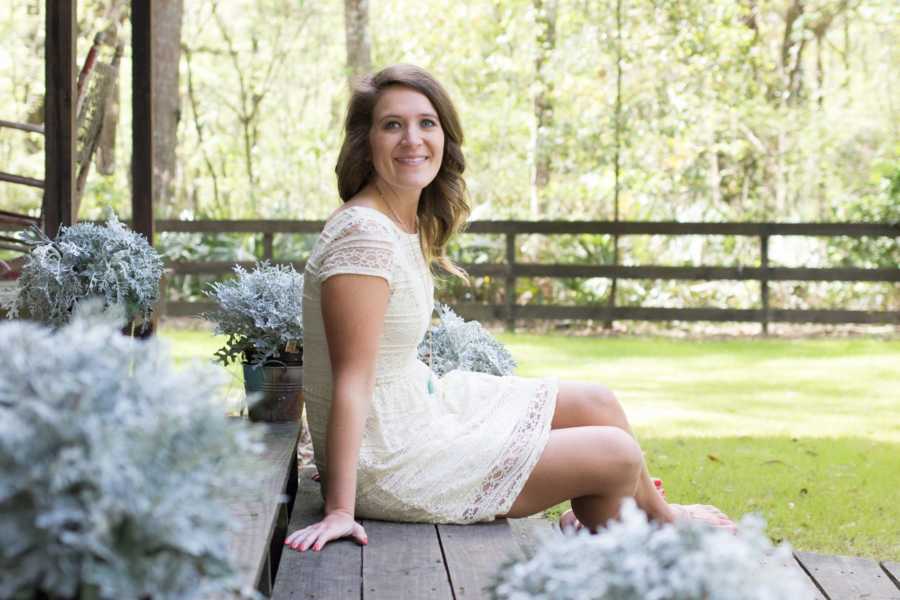 This story was written by Bethany Moore. You can follow her on Instagram here. Submit your own story here, and be sure to subscribe to our free email newsletter for our best stories.
Please SHARE this story on Facebook to encourage others to live life to the fullest.
Read other great stories about dating as a single parent here:
'I am a single mom of 7 through foster care and adoption. Dating is hard enough. Adding 7 other humans into the mix feels impossible.'
'Being a single parent is tough. However, I will say being solo with young kids is a pretty significant opposite-sex attention grabber.'