"As children we seem to always be in a rush to grow up. A rush for summer break, that first boyfriend/girlfriend, maybe that first kiss, drivers license, 18th birthday, basically a rush to become an adult. Do you ever feel like your life is still in this 'rush' mode? That we are always future seeking? Always planning, dreaming, plotting of 'the next thing?'
My 'next thing' completely changed on November 26, 2016. This is the day my husband would be gone from my life forever. He went out for an adventure that day to paddleboard and take pictures at our local lake. It was an unseasonably warm day in Minnesota and there were many people out on the lake – fishing, kayaking, enjoying life. But something happened, and he was gone. My Andy was missing for 3 weeks and 4 days. Eventually, the lake froze, and despite all the searching efforts, he wasn't found until an ice fisherman literally dropped his camera onto my husband's foot. My life perspective completely changed that day from focusing on the 'next thing' to focusing on the 'now.' One day a happily married wife, mother of 2, with a baby on a the way, changes suddenly to a single, widowed mother, now to raise three children on her own.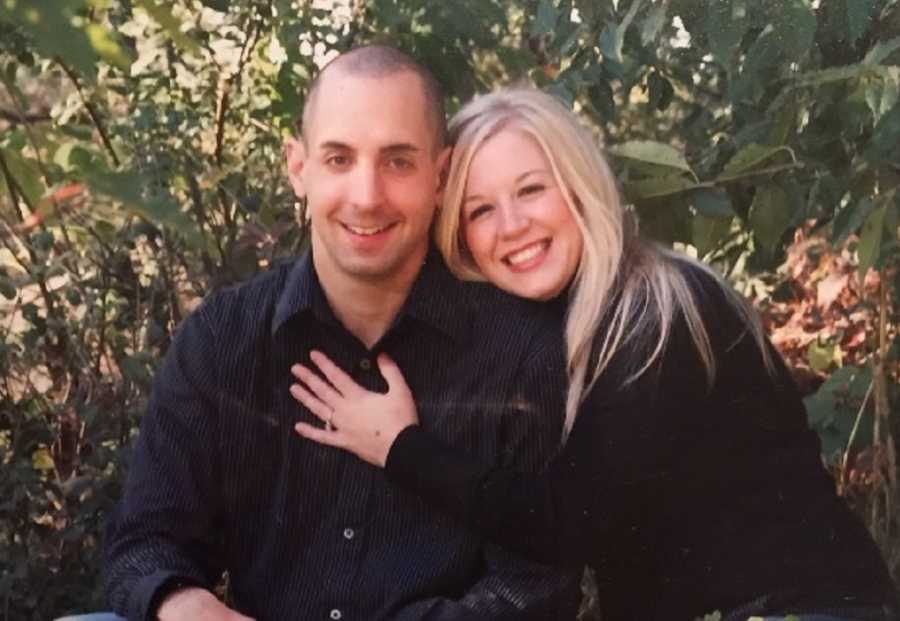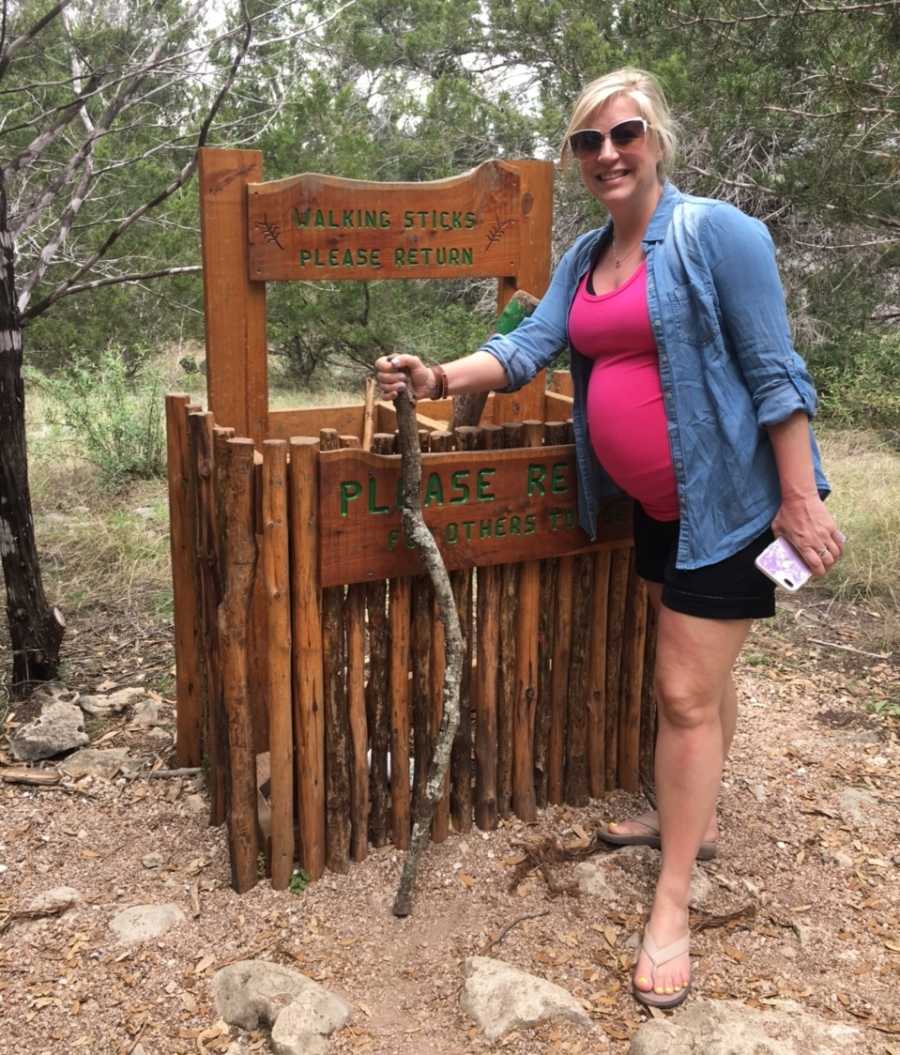 My late husband, Andy, was a huge Dave Matthews Band fan. In fact, if I would've let him, our first son would be named 'Dave Matthews Band Jr.' – no joke. I even had 'Dave' played at Andy's funeral. I am sure he was air guitaring above us as we proceeded from the church. At this moment of intense sadness, you couldn't help but smile thinking of Andy and his love for 'Dave's' music.  One of my favorite memories of Andy was a time we met a group of friends at a local Twin Cities bar to watch a Dave Matthews cover band play. To my dismay, I was selected as the Designated Driver. I also had to play the role of: containing my husband from leaving me – to join the band.
My Andy was an introvert to most, but not on this night in question. He had consumed several adult beverages, and the man was literally on top of the lead singer – dancing, singing and doing a mean air guitar like nobody's business. He danced only inches away from this poor singer just trying to earn a dime. As I sat with our group of friends, many that Andy had known since elementary days, laughter and excitement of how the story of Andy's dancing would be one we harass him about for years to come, filled the table.
Now a good wife might stop this behavior and not allow her husband to make a complete idiot out of himself. Well, I am still a fabulous wife, but I didn't stop him. Number one, because we were all laughing so hard, as this 30-year-old man fan-jammed to a cover- band. Secondly, because he was so carefree and having so much fun. All he cared about was 'that' moment. It was just Andy, the music he loved, and his sweet air guitar moves.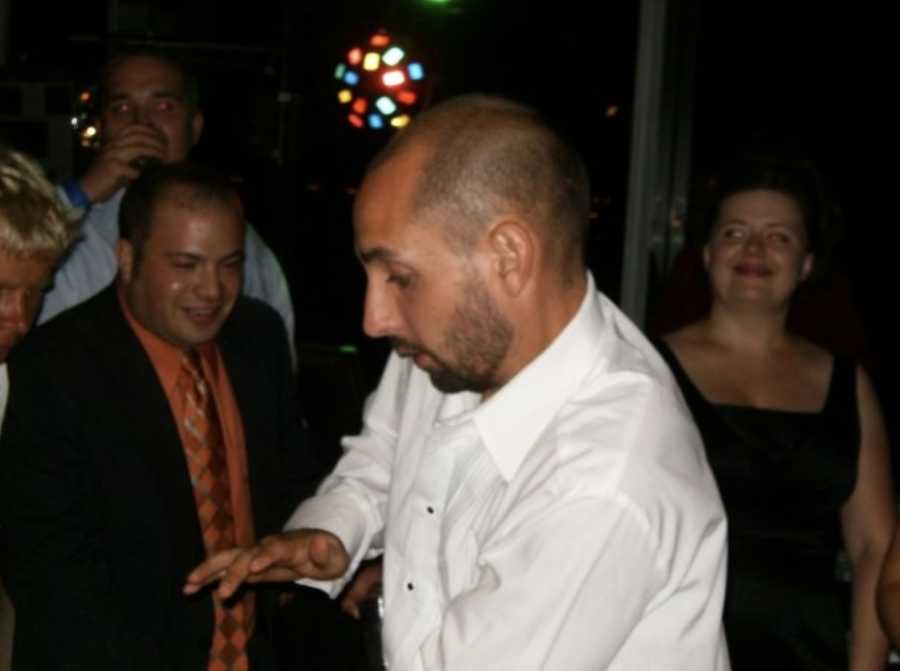 The morning of November 26th, 2016, I was 'rushing.' I was planning and plotting my day. Thinking about where we could go out to lunch and waiting for Andy to get home so we could go on with our day, as we were heading to see friends later. I have no regrets on that day, which I am forever thankful. But If I had one wish, it would have been to savor every moment I had with that man that morning. To hug him a little longer, smile at him a little more brightly, laugh at his lame jokes a little louder, tell him how much I loved him. Because little did I know, the rush I had this day, and the life I had plotted, planned and wished for – would be his last.
The truth of the matter is, my story can happen to any of us. There is no guarantee of the future. I desire for you to embrace the special gift of each new day and recognize how lucky we are that we get to spend that gift with those we love. Each day is a beautiful new gift. There will be ups and there will be downs. No day is going to be perfect and some days will – frankly, suck. We always have a choice, a decision, an option of either dreaming of the future – because that seems better in our minds, or choosing happiness in the moment we are in, imperfections and all.
That night I spent with my husband I watched him live in a perfect moment of happiness – as foolish as he looked, he embraced the present. And just as we played 'Dave' at Andy's funeral during the processional, with his favorite posse of friends carrying his casket, I felt his spirit above us dancing and smiling again in perfect happiness. I now strive to embrace each day, because we never know if it is our last. Shake off the bad, smile at the good, and slow down. Pick up your favorite air guitar and 'Dance with Dave.' Because as Dave says it best, 'Life is short but sweet for certain.'"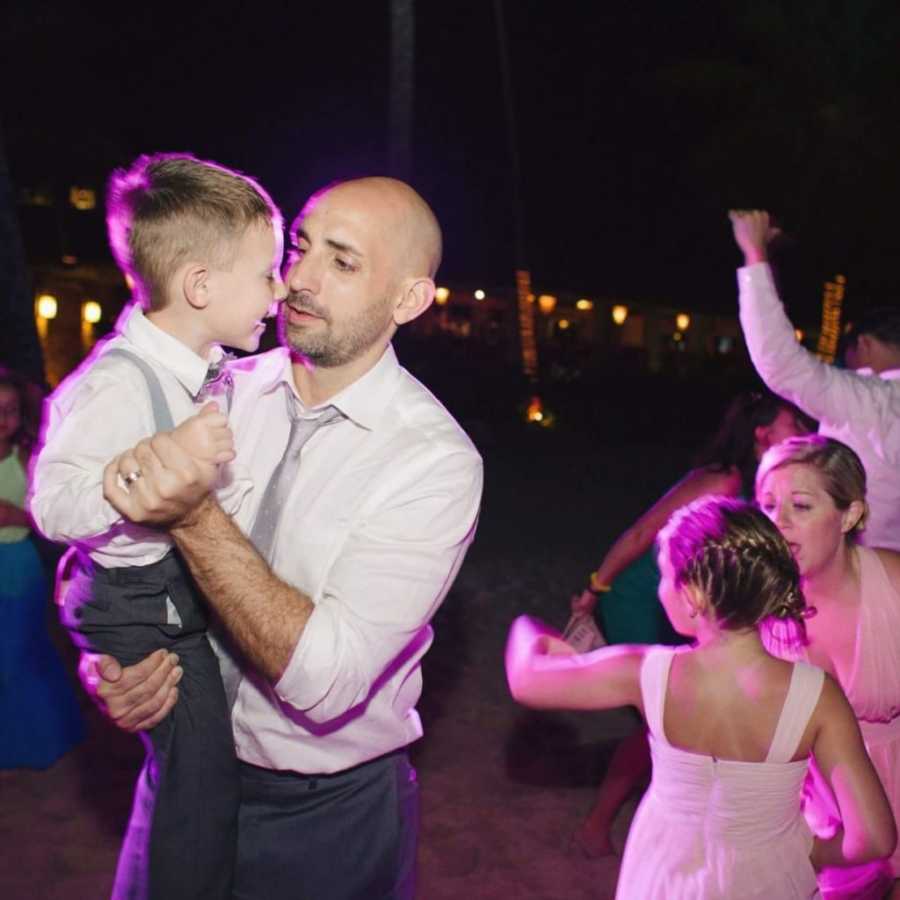 This story was submitted to Love What Matters by Katie Stifter of Waconia, Minnesota. You can follow her grief journey on Facebook, Instagram and her website. Katie has a book about her full story being released Summer of 2019. Do you have a similar experience? We'd like to hear your important journey. Submit your own story here, and subscribe to our best stories in our free newsletter here.
Read Katie's larger journey about losing her husband here:
'Hours began to pass, and still no Andy. I decided to call him. No answer. The calls started going directly to voicemail. Anxiety started to go in overdrive. Then, I saw it.'
Please SHARE this story on Facebook to encourage others to cherish every moment and love what matters most.