"My husband and I made a big decision last week. We made a decision to use our warm home, open hearts, and abundant resources to love on children and babies who don't have safe homes. We chose to start foster care. We are so excited, and scared.
A couple years ago (2013) Aaron and I got married and lived in our first place together. Originally, we decided the timing wasn't right to have kids ourselves because we were so young… 20 years old trying to make ends meet every month, and living with roommates! We did not have the time or resources to devote to them. We knew they needed more attention than we could healthily provide for them.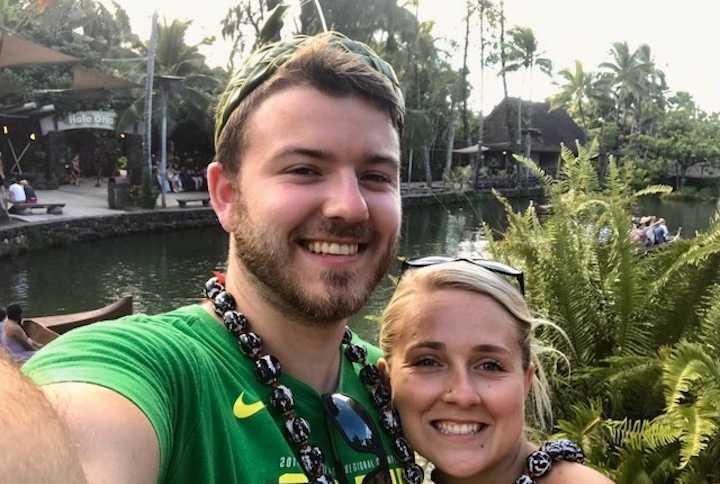 Aaron is now 25 and I am almost 25, and we are now struggling with infertility. We have been trying to conceive for more than three years and I have suffered one miscarriage.
During our first summer of being married, Aaron's old friend came to him and told him that her mother abandoned her two little brothers and they had nowhere to go. They were living with her, but she was going to be leaving for college soon. I told Aaron we needed to help somehow! I knew the time wasn't right for us to bring in boys that were 4 years old and 11 years old, but Aaron's parents did. They were foster parents for those boys for almost two years before they found their forever family.
It was during that process that Aaron and I knew we wanted to be able to do the same thing one day. We have lived our lives in ways to always be helping others. We have been financially stable enough to always have a spare bedroom in the house to provide for someone who needs a place to sleep.
When 2018 started, I knew something would be different. I had been watching my friend Natalie. She was fostering two girls and I loved watching her story unfold. I told Aaron I was starting to think and pray over fostering young children for short-term placements. As Aaron and I talked through everything, we decided we have the room in our home and we have the love in our hearts to support a child who comes into our home. Well, on Thursday March 22nd, I emailed Embrace Oregon about getting started in the process.
On Tuesday, March 27th, a Clackamas county certifier was in contact with us and put an application in the mail for us to fill out to begin our home study process. On, Thursday March 29, my friend Natalie (who has two foster girls) posted about an emergency placement needed for two boys, ages 7 and 12, who happened to be the brothers of her girls. I reached out to Natalie and told her that I didn't think we would be considered because we hadn't even filled out an application, let alone had a home study completed to have a certificate available in our name! Natalie told me to email the boys' representative anyway to learn more about the boys to see if I was interested.
Before I had the chance to even ASK Aaron, I emailed her at 5:30 a.m. to see what type of family they were looking for because I didn't want to waste anyone's time if we weren't going to work for these two boys. We learned a lot about them, and most importantly, we learned that we could work for them! So we decided together, Aaron and I, that if they agree to emergency certify us, we would love to take these boys into our home. Lots of emails and phone calls later, we had an agency worker at our house on Friday starting the certification process and by Sunday at 1:34 p.m. the boys arrived at our door. We did one night of respite care and then the certification was completed on Monday.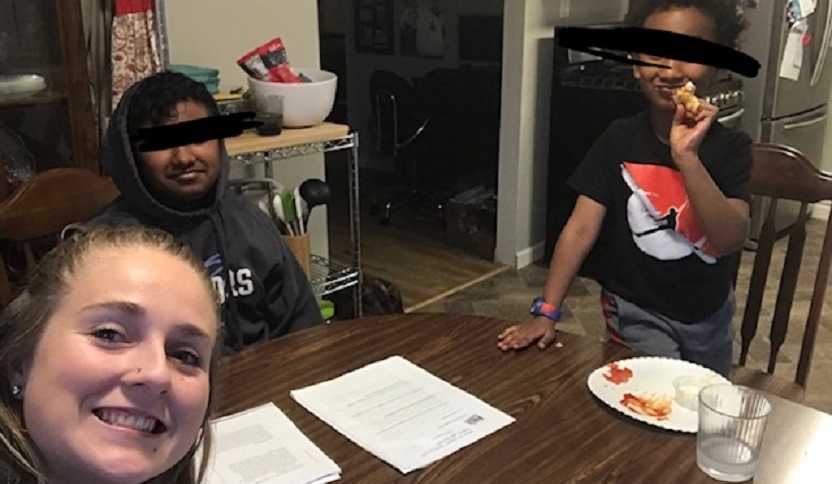 Then, we received an official placement letter! The boys are now with us and are adjusting well, J (7) has so much energy, it's contagious! M (12) is settling in and is a big sweetie-pie. We are adjusting to life as foster parents, and parents in general. We went from a family of 2 to a beautiful, diverse family of 4. I love it. It's challenging. I am being tried and tested. But my community has been amazing, and it's been a fantastic journey.
We don't know how long the boys will stay with us, but for now, we are enjoying every moment we can, teaching and loving on these two boys.
My "journey to mamahood" is not what I expected. It's beautiful, painful, frustrating, and so many other things. Infertility has broken me down and made me a different person. But these boys…. these boys have made me a mama. Aaron and I pray everyday for what our future family and what that looks like. We just pray that we continue to seek His will for our life. This is scary y'all. It's crazy. But I love it.
We are still fighting infertility, but in the meantime, we are choosing to love and care for others too!"
This story was submitted to Love What Matters by Brianna White, 25, of Portland, Oregon. Submit your story here, and subscribe to our best love stories here.
Help us show compassion is contagious. SHARE this beautiful story on Facebook with your friends and family.
SaveSave
SaveSaveSaveSave
SaveSave