"I didn't ask for this. I didn't ask to cry myself to sleep every night. I didn't ask to be verbally abused, nor did I ask for a mother that had not one nurturing bone in her body. But that's what I got when God put me on this earth.
There are times as I look back over my whole life I recall things she said or did that put me in disbelief. I was an angry and scared little girl, petrified of people, wanting to belong and yet, wanting to hide in my room because no one could bully me there.
I used to have nightmares so bad I couldn't breathe. I'd call to my mom, 'Momma! I'm so scared! Help me!,' knowing the answer would be, 'Shut up and go back to sleep!' I had to face the night alone and often had to sing 'Mr. Sandman' to myself quietly to sing myself to sleep.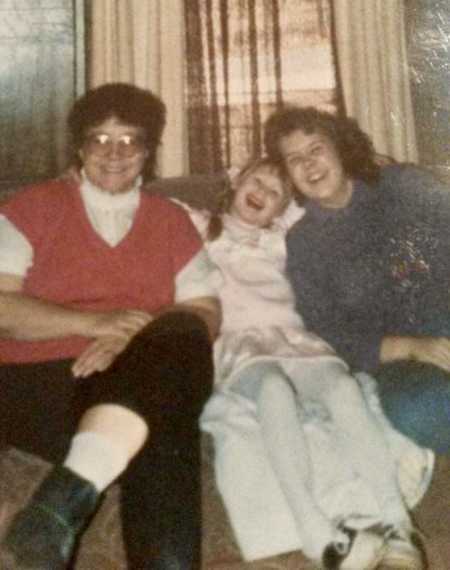 School was a daytime nightmare.
'You're a retard! Get away from us!'
'Hey stupid!'
At home it started again.
'Your feelings are so dumb!' 'You better smile or I will slap you!' 'You are good for nothing.' 'You won't amount to anything.' 'Come here you little dummy!'
Then in fifth grade I was put in a class with a male teacher, and since I had been molested, not to mention I was starting puberty, I was ashamed of my body and feared he would touch me. That's what men and boys do, right? I would hold my blouse shut in the front and kept guard constantly. My stress was high that year. But one situation blew everything out of the water for me. A music teacher had me so scared to do a project over and over because I didn't do it right the first time, that she angerly forced me to write an essay on music. I was so angry and tired of all the years of hell, I let go and wrote it all down. I put it all on paper. The ball was finally rolling. Life started changing for me. It was so bad that my school threatened my mom: 'Straighten up, or child services would come and take me away,' they told her.
I had a teacher who wanted to help. She was my angel. She called me to her classroom and at first, I sat there, arms crossed, with an 'I couldn't care less' angry attitude. She told me she wanted to show me how to cross stitch and asked me if I wanted to try it.
I was like, 'Yeah, whatever.'
I made a heart after she showed me. And then she told me these words that still bring me to tears to this day: 'Now, see? Don't you ever say you can't do anything. You can do it! You are smart! You did a good job!'
My heart broke, and so did my wall I had built for so long. I wept. And she let me. I didn't have to be fake. Even if it was just for a moment.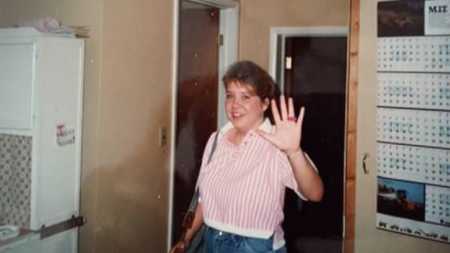 That summer I went to church camp. My life was changed again when I accepted my Jesus as my Lord. I almost didn't though. I mean please, I still had a wall built up. No one else accepted me other than that sweet teacher. HE would probably call me all those awful things, too. And yet I thought to myself, 'Ok. What do I have to lose?'
My life completely changed the night of July 3rd, 1985, although I still had to come home to the same mess I called my mom, who had improved a little, but you can't change a tiger's stripes.
I got married and Mom got jealous. As I gotten older, she went back to the hateful and hurtful ways. My father had left money for me to get married with, and she spent it on herself. She stole my wedding pictures, took what she wanted and threw the rest back at me. I felt that old anger and fear again. I couldn't say a word as I walked out of her home.
When I was pregnant and had to have a C-section, she asked, 'Don't you feel like a failure that you can't have a baby like your sisters can?' But you know what? Something inside me still had hope. I never gave up on thinking one day I would make her proud and she would tell me that.
So, I had children of my own, but I was so afraid of becoming my mother. I decided to make I promise to my daughter: 'I know I didn't have a good mom growing up, but I promise you, I'll try to be the best Mom for you.'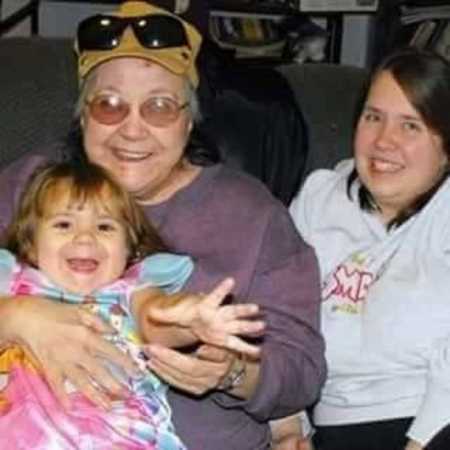 As the years rolled on, my mom was ill. I had gone to 'Making Peace with Your Past' classes and learned to understand my mom and why she did what she did, and how it made me the person I was. I learned to forgive and learned just because you forgive doesn't mean the actions are ok. I learned to pity my mom. It gave me the upper hand, feeling stronger than I ever thought I would be!
I jumped into taking care of her. I showed her what it meant to love without condition. I accepted her and was her advocate. Then one day, she said something that blew my mind completely.
'How can you treat me so well, after all I did to you?'
Wow. My heart leapt in my chest. I turned to her and said, 'I wanted to show you unconditional love, Mom. I wanted to show you that I forgive you through my actions as well as words. I still love you, no matter what you have done to me. Because God loves me no matter what.'
Then I had to put her in the nursing home. It was so hard for me, but I had no choice. She understood. She ended up helping an entire family while there who had suffered with a loss from cancer like my daddy did. She started to change, because I showed her how. Then she called me and told me she had heard a song. She wrote it down and couldn't wait to share it with me. When I heard the words, I was like, 'Mom, that's Poisons, 'Every Rose Has Its Thorn.' You never listen to music like this! I'm surprised.'
'Well, I really like it. I understand it. I feel like this sometimes,' my mother told me.
If I would have known the last day we spent together was going to be her last, I wouldn't have rushed that evening. She told me she missed my dad and wanted to be with him. But most importantly, she told me what I longed to hear for years.
'Christina, I'm proud of you. I'm proud of the way you raised your girls. I'm proud of your marriage and your job and how hard you work.'
Then she passed away.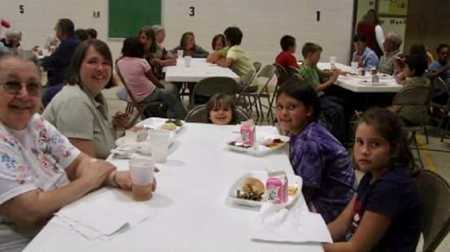 The song she loved so much that she claimed to be her song had a message of her apology she never knew how to say. I figured out why she wanted me to hear it so badly. These words jumped out at me immediately! Then, I knew exactly what she was saying.
'Was it something I said or something I did? Did my words not come out right? Though I tried not to hurt you, though I tried, but I guess that's why they say, every rose has its thorn. Just like every night has its dawn. Just like every cowboy sings his sad, sad song. Every rose has its thorn.'
If I ever get a chance to meet Bret Michaels I would hug him and thank him for writing that song. Even though it was meant to be about a love gone wrong, our meaning for my mom and I was that no one is perfect. We say things we don't mean to say. And that was what she was trying to tell me, through this song.
That affirmation has brought me inner peace and completed me in ways unimaginable. I face fears and grow every time I overcome. I enrolled in college to become a hospital social worker. My girls are my world. One is a teacher, one is an amazing wife and mom and the last is a great student, dancer, cheerleader, softball player and has overcome congenital lobar emphysema. She is my miracle.
Thank you, Mom, for making me the person I am today! I learned how strong I can be and will teach others along the way. What a precious gift!"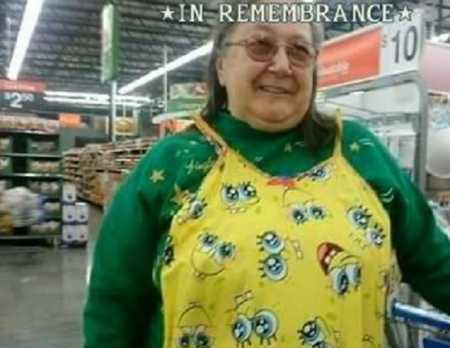 This story was submitted to Love What Matters by Christina Sutton of Missouri. Submit your own story here, and subscribe to our best stories in our free newsletter here.
Please SHARE this story on Facebook to encourage others to cherish every moment and love what matters most.