"I like to believe that life will get you to wherever you are supposed to be as long as you remain hopeful and work towards what feels right.
I admit that my hope shattered when several years went by and we couldn't get pregnant. I think a lot of women have that fear in the back of their head when they're younger that they won't be able to, but we write it off, thinking we're just being paranoid. When it actually becomes a reality, confirmed by several physicians, the news suddenly seems foreign, like – 'Um, wait, what? No… I've heard about that happening to people, sure, and it's terrible, but us? Are you sure?' My husband, Nick, is the kind of person who was born to have kids. He has the biggest, kindest heart and is the most patient person I know. A Dad at his core. It was heartbreaking to consider we might be facing a completely different life than we'd always imagined.
We had a lot to talk about. We both have relatives who had been adopted and it had always spoken to us… but who doesn't think of wanting to adopt at some point, right? It's clearly such an awesome thing to do, for strangers to provide a happy, loving family for a child who had lost their parents. But for the longest time I had this false idea that adoption was just some wonderful thing you hear about or see in movies, that it is out of reach, that we would be denied for some reason, or it's too expensive, too much red tape, too much time or unrealistic expectations or random problems that would keep it from becoming a reality. Then we thought, 'What's the worst that could happen if we just tried?' We went for it. We started working with a private adoption agency in Southern California but the cost was around $40,000. We wouldn't have that kind of money for a while, if ever. But, one step at a time.
As fate would have it, it was only a few months later that we received a letter from the Department of Human Services (DHS) from another state. They asked if we were interested in a family placement for a 2-year-old little girl in the foster care system. Her name was Taylor and she was Nick's cousin's daughter. We had never met Taylor, and Nick had not seen his cousin, Taylor's birth mom, in nearly 20 years. They were close growing up but she unfortunately lost touch with the family. We were sent a photo of Taylor, and we honestly couldn't believe how beautiful she was. The look on her face in the picture — we immediately knew. She was our little girl, and we had to get her home to her family. This was news to us, but adopting out of foster care is completely free. Many foster children even qualify for monthly financial support to make it even easier on the parents.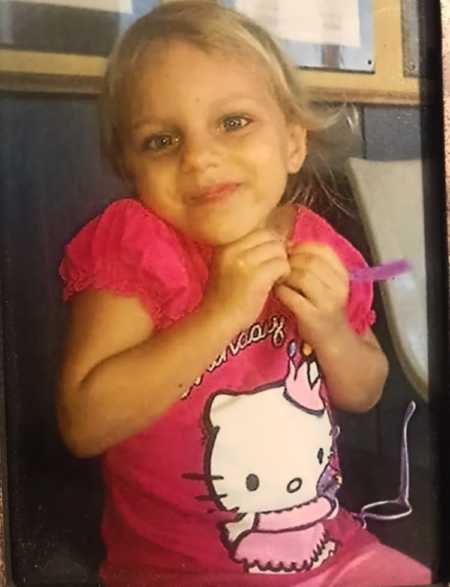 We couldn't believe how lucky we were to have the chance to raise Taylor. What we didn't quite know the road ahead of us… Disclaimer! 1,000% worth it, and the DHS does all they can to help these kids, BUT the reality, in our experience, is that DHS is very overworked with so many kids to help. They are understaffed and the system itself is fairly broken. At times it was very frustrating, hard to navigate and keep things moving forward, but doable, especially when taken step by step and praying for patience.
As we embarked on the journey – the paperwork, background checks, building her room, the interviews and foster care classes… we suddenly stopped hearing from DHS, only to be told that Taylor went back to her birth mom. Deep down, it was hard to hear. It didn't feel real. But we thought, 'Well, that must be what is best for Taylor, and her mom must be better now which is the priority.' After the initial heartbreak, we were happy for them.
Fast forward almost a year later – we learned we had been wildly misinformed about where Taylor was, because her birth mom was unfortunately still disconnected from the family at the time. It took us forever to learn that Taylor never went back to her mom. Instead she went to 3 MORE foster homes, one of which lost their foster license for abusing children in the home. She was only 3 years old. Our frustration and anger with the system ran deep, which I'm not proud of. But I couldn't shake the shock – that a beautiful, innocent little angel could go through all of this when we were here, ready, available and waiting for her. We didn't understand how this could possibly happen. We fought long and hard to expedite the process to get her out of the system and home with us. We were able to get a hold of Taylor's birth mom, and learned she very much wanted us to adopt Taylor. She loved Nick and knew we would do all we could to take wonderful care of her daughter. She was incredibly supportive and wrote letters to DHS expressing so. She even wanted us to be Taylor's 'Mom and Dad' so she would still grow up with parents. As hard as it must have been for her to face this reality, she did it for her daughter and we will never forsake her for it.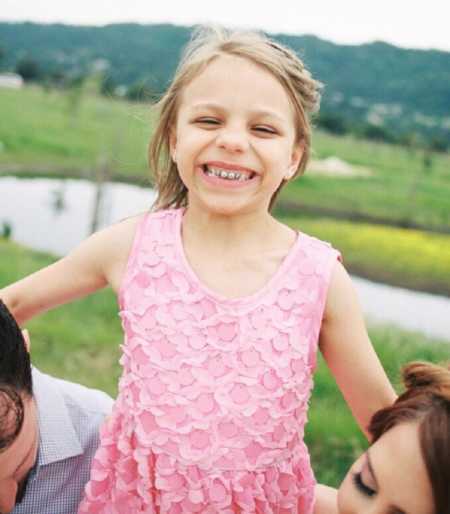 We made a trip to Taylor's home state so we could all meet each other. We will never forget the moment we saw her in person. She was 4 years old, and the most gorgeous, sweetest little thing you can imagine. We were smitten and couldn't believe we would be hers one day. We did all we could to reassure her we loved her and would take care of her. Fast forward 9 months, and we were picking her up to bring her home. Emotions ran high as we were now responsible for her life. A life that was yet to know stability and foreverness. It was such an honor and we were so motivated to make her feel safe and happy. We worked at it every day and had the help of a wonderful child therapist. The waiting period (a minimum of 6 months in California) for an adoption to be processed while a child lives with you is difficult because theoretically anything can happen, including other relatives coming forward to fight for custody. There was some talk of that but fortunately it didn't come to that. Fast forward another 9 months, and it was our adoption day – it was simply surreal. The court hearing was quick and went as expected with no hiccups. To have all gone through everything we went through, and 2 and a half years later, to know without a doubt no one could hurt her again, she'd never lose her family again, and we get to be the ones to make her happy every day, is an indescribable feeling. We felt like the luckiest people alive.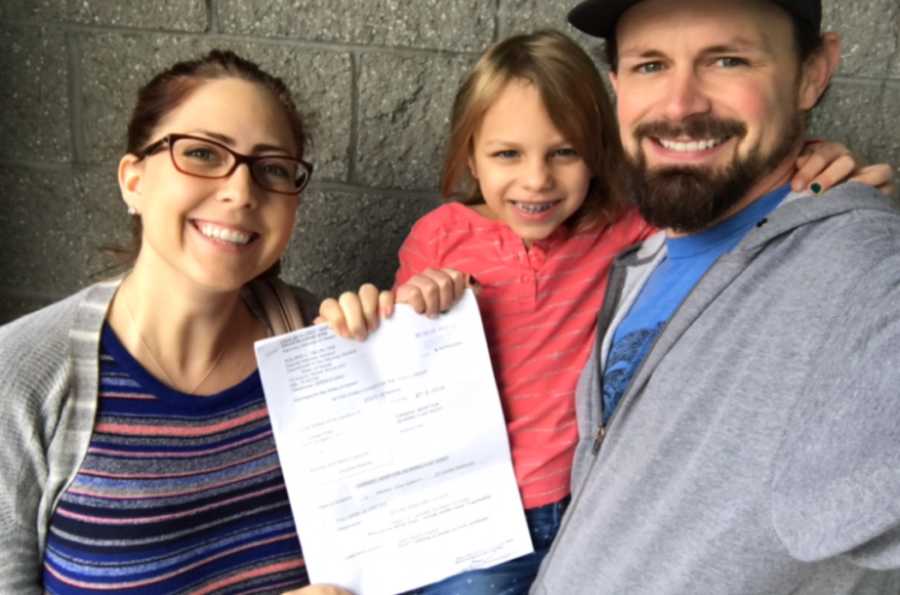 And onto today. Taylor has been doing SO well! She is happy, spirited, loving, smart and so funny! Taylor will always carry her past with her, and we will always help her carry that load while striving to give her peace and love and normalcy… some friends and family have been surprised to hear Taylor talk about her birth mom or about how she misses her last foster mom who Taylor loved dearly… the truth is, with foster care and adoption, a parent's mission is not to replace anyone in a child's life. Those people should be held up and loved and respected and cherished for the positive impact they had on that child. The reality with adoption is that each child has a history, and their new forever family should embrace that and help the child cope with it in a positive light. This is the reality and one of the biggest reasons why adoption is such a beautiful and selfless thing. The best advice someone gave us early on is, 'If you're going into this to build your perfect family, this probably isn't for you – but if you're doing this to help a child who needs a family, then this is for you.'
Since our adoption, we as a family decided to give it our all, to grow even more in love, and have another baby (because she'll always be our first baby!). And why not?! Adoption worked. Maybe overcoming infertility with the craziness of IVF would work too. Because suddenly – the hospital I work for offered an insurance plan that would cover part of the cost. Of course the fear that Taylor would feel replaced came to the surface. But we realized there are no rules in this life and it really can be what you make it. We decided to talk with Taylor about it at length, many, many times, and figure out how she felt. Come to find out, she genuinely really wanted a sibling at home. As adults we realized Taylor could still have a hard time coping with seeing me, her new but forever mom, become pregnant and have a biological child, so we decided to involve her in every step. He would be hers as much as ours, and none of this meant she meant any less to us. We were all a team.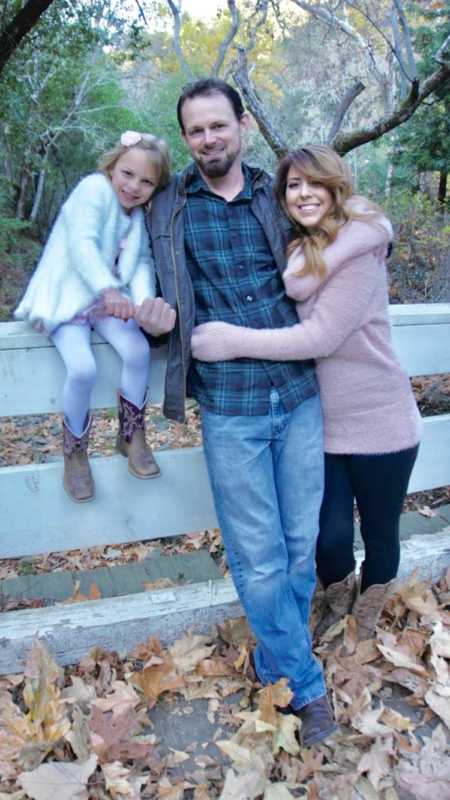 Taylor was there with us through every step of the IVF – at the appointments for all the tests, sitting down with the doctors, standing with me during the painful injections telling me to squeeze her hand, she even rubbed my feet when my hormones went crazy and we took deep breaths together. We all held each other through the hardships and beautiful moments too. She's the one who ran the positive pregnancy test to her dad and said with the biggest smile,'We're going to have a baby!'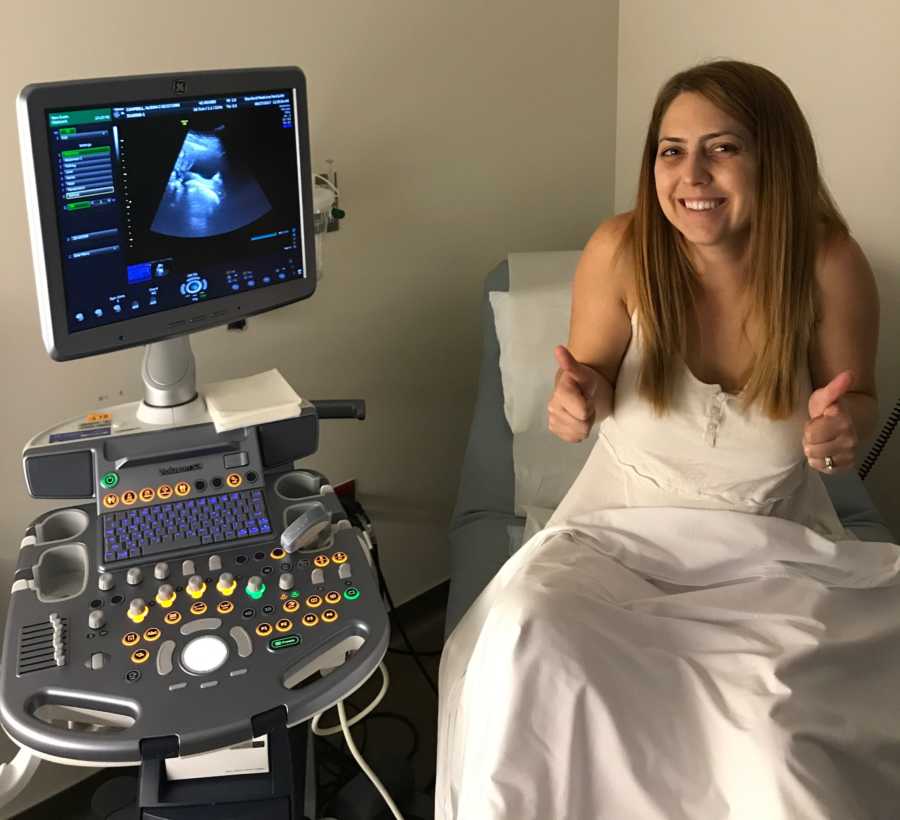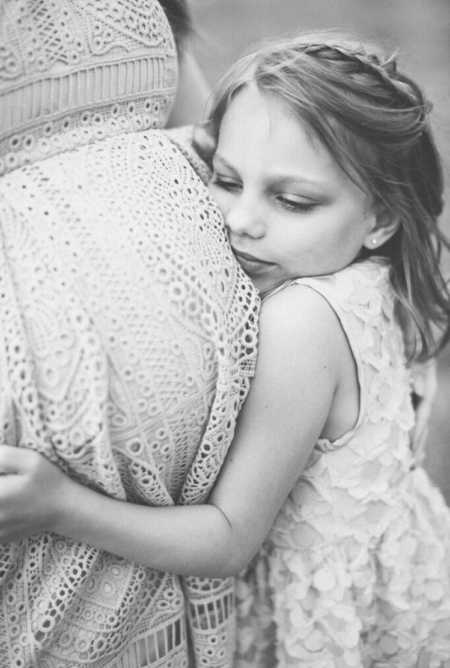 Her little brother, Levi, was just born, and seeing them together – they were always meant to be together. She helped him get here. When he is upset, Tay soothes him like no one else. We were all meant for exactly this. As unconventional as our family is and as different as it may be from the simple family photo we imagined 10 years ago, this was our fate — and we just had to stay hopeful and work towards it. In the end, we realized what we have is exactly what we wanted."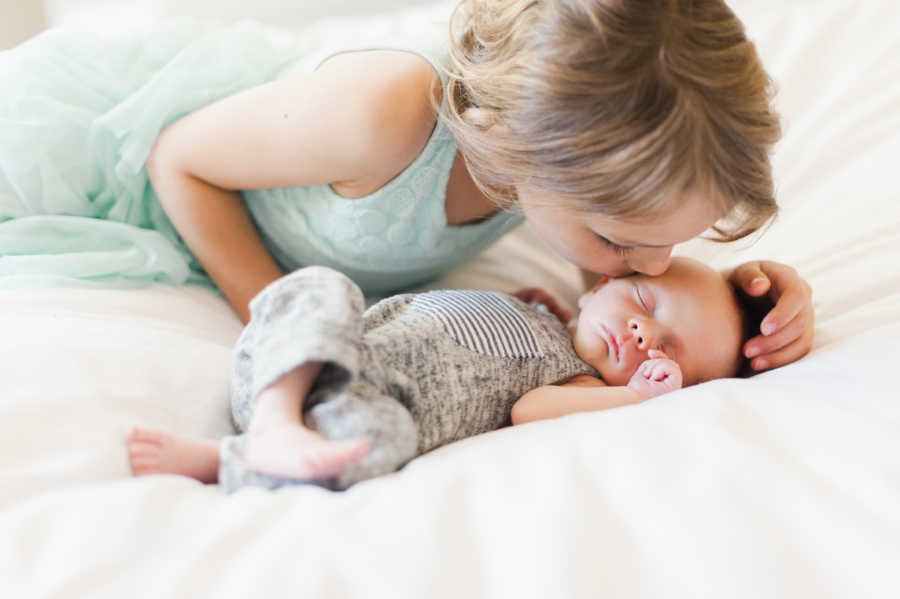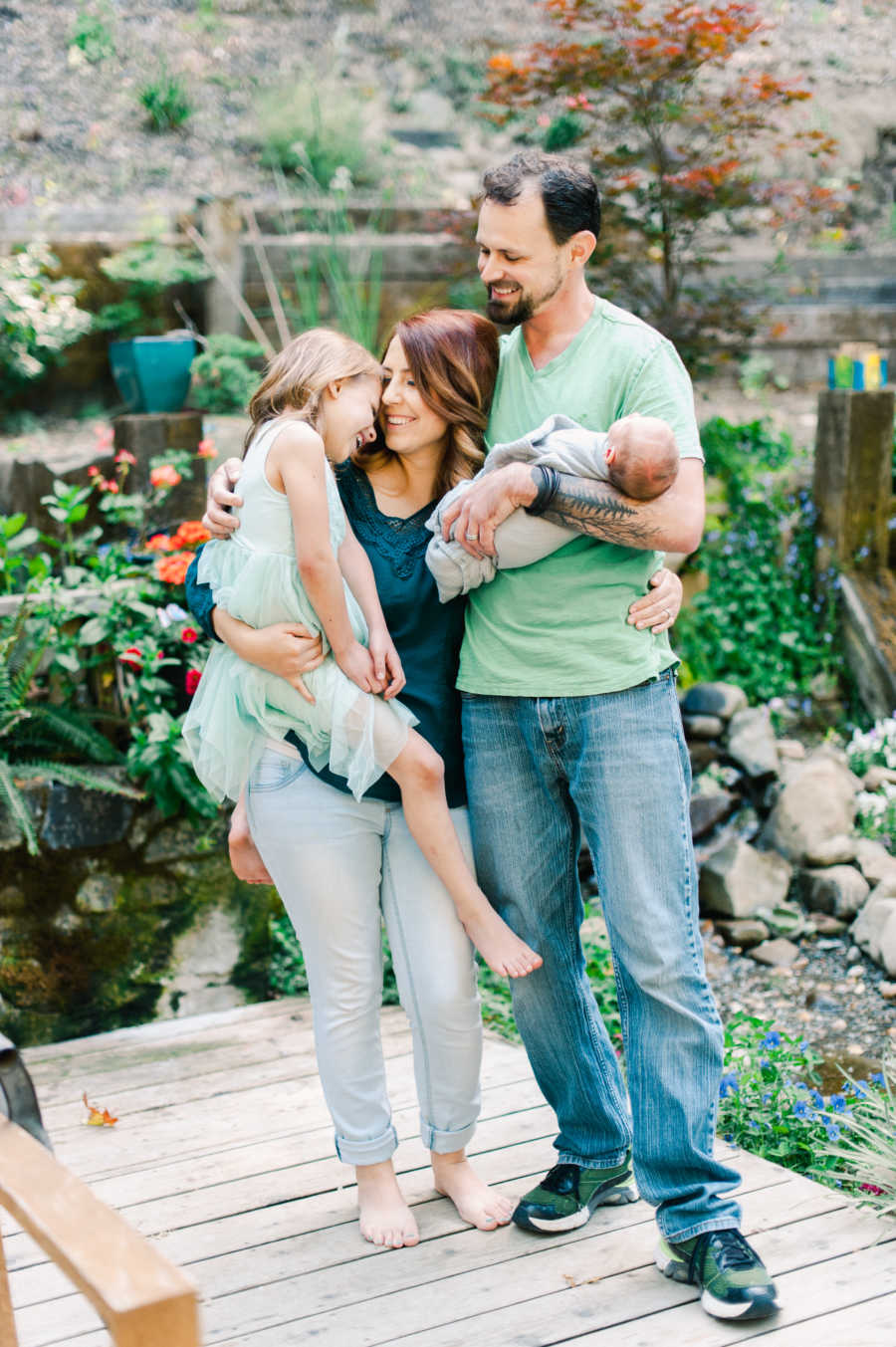 This story was submitted to Love What Matters by Alison Campbell of California. Do you have an incredible adoption story? We'd love to hear from you. Submit your story here, and subscribe to our best stories in our free newsletter here.
Read more stories like this:
'My father sent me out for cigarettes. With no shoes and one shirt, I decided to run away. I needed to find a place he'd never find me.' Man rescued from abusive family, returns favor by fostering children in need
'I've never had real parents before. I've waited my entire life to be treated the way y'all treat me.' Couple adopts 18-year-old who was 'abandoned by his birth mother with no name'
Provide beauty and strength for others.  SHARE this story on Facebook with your friends and family.