"I was born with Spinal Muscular Atrophy. My parents were told that I wouldn't live to see my fifth birthday. The doctors were constantly putting an expiration date on my life. I grew up not knowing how much longer I had or what quality of life I would have. Although my future was unknown, I wanted to make sure I lived my life to the absolute fullest. I was always known as 'the girl in a wheelchair' and when I was younger I hated it. As I got older, it set me apart from the rest of the crowd. I learned how to love myself and love my wheelchair. I learned to love the attention it gave me, although I still got the negative attention of being in a wheelchair. I would date, and guys would tell me they couldn't see a future with me because, the fact of the matter is, my disability is life threatening. I don't know if I can have children, how long I will live, or what my quality of life will be in 5+ years. And although I had learned how to deal with the unknown, guys didn't know how to deal with that.
I had given up on dating. I had accepted the fact that this 'girl in a wheelchair' would forever be single. I graduated college my best friend and I moved to California. We had only been there a few weeks and we attended a new church, and right after church ended, this guy came up to me and immediately started talking to me. He asked me questions like, 'Are you new? Where are you from?,' and other normal things. I kept waiting for the infamous, 'So why are you in a wheelchair?,' but it never came. I can honestly tell you that he was the first guy to ever come up to me, hit on me, and NOT ask why I was in a wheelchair. You see, another statement I have heard far too many times in my life is, 'You're too pretty to be in a wheelchair.' As if being in a wheelchair had a certain look or something. But like I said, this guy never asked or said anything about me being in a wheelchair. In fact, he didn't even seem to notice.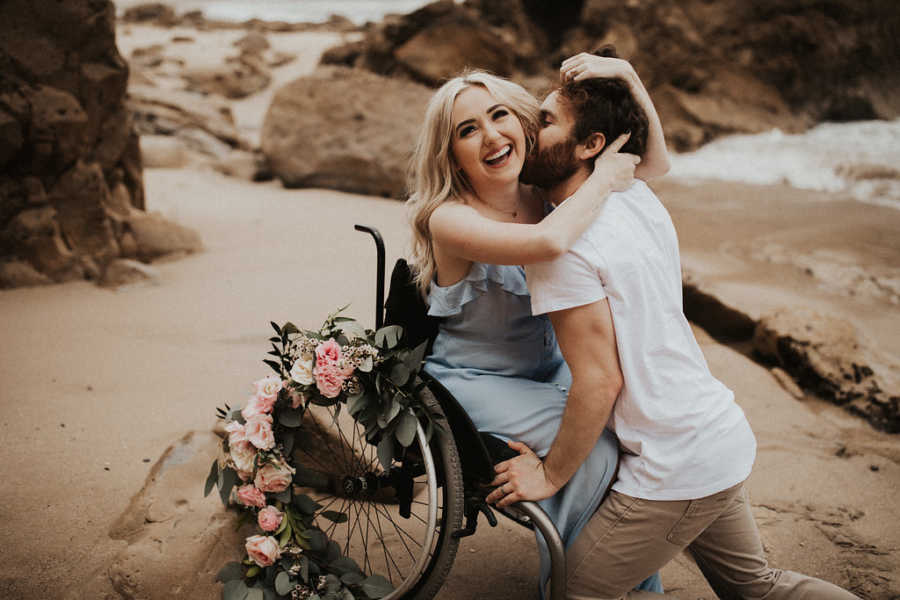 I wish I could say that after that moment it was love at first sight, but it didn't quit start that way, at least not for both of us. This guy gave me his name and number and we went our separate ways. I couldn't remember what his name was, so my friend and I nicknamed him Pineapple because of his long hair plopped right on top of his head.
We texted back and forth a little bit and I could tell he really liked me, but I had given up on dating so I was NOT interested. I would take days, maybe even a week, to even reply to his text messages. He would ask me on dates and I would always find a way to get out of it. You could say I was self-sabotaging. I think that I was so afraid of another guy telling me that they couldn't see a future with me because of my chair, that I was not even going to put myself in that position anymore. It wasn't until 3 months after we met that I finally let him take me on a date. But even after that, I was not convinced he wouldn't go running the second he realized that a life with me would mean putting my pants on every day, or helping me shower.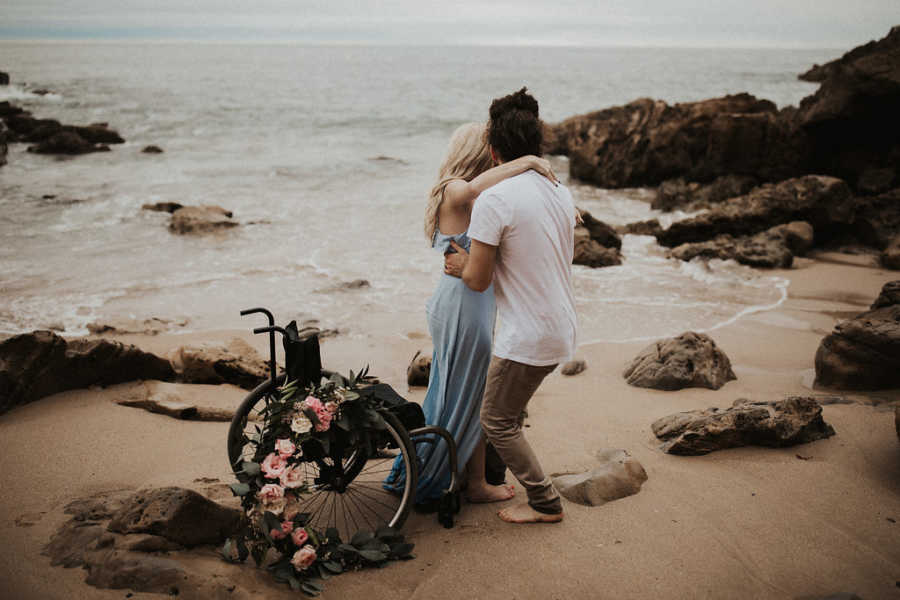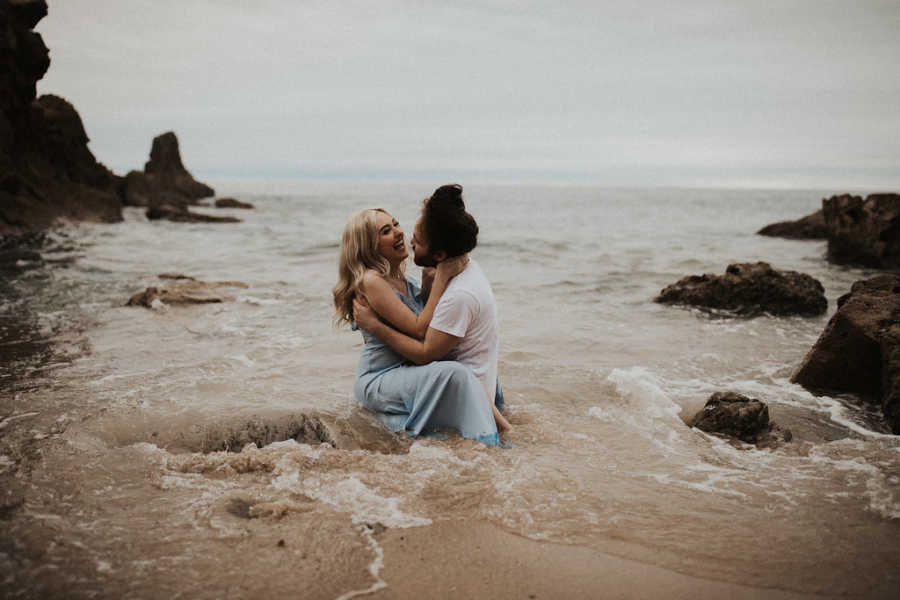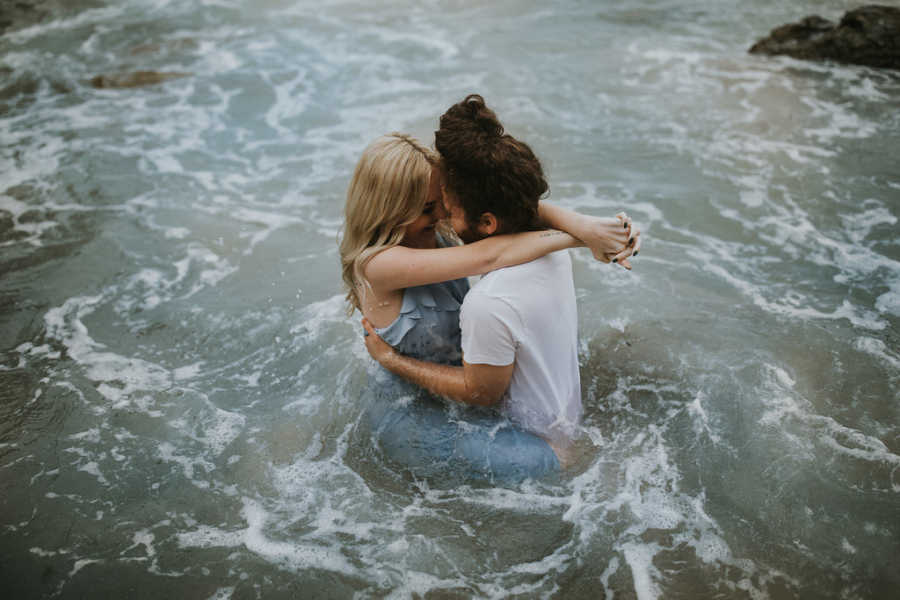 We stayed friends for almost a year, but we had a weird relationship. I knew he was madly in love with me, but he never made any moves, so was I really sure he was madly in love with me? After about a year of living in California, the best friend I had moved with had gotten married and moved back to Utah. I wanted to stay in California but couldn't afford to live on my own and since I had moved with my best friend, I hadn't really made any other friends. One night, Jared had taken me out to dinner at Filippi's in downtown San Diego. I brought up the idea that I was possibly moving back to Utah soon, and I could literally see his heart break. He told me I couldn't move back to Utah, and that I could live with his family or his grandpa for a while so I wouldn't have to pay rent and still live in California. I decided this would be a good time to actually see if he had feelings for me, so I casually said, 'Have you ever thought about dating me?'
I could tell this question caught him off guard because up until this moment, I had never made an indication that I was even interested. In fact, I wouldn't even hug him for too long because I didn't want him to get the wrong idea. He played it cool and said, 'Of course I have.' We had a 3-hour conversation about us 'dating' and he told me, 'If you move back to Utah and don't date me, you'll regret it.' After that conversation I sort of freaked out. I wasn't sure if I wanted to date him because I didn't want my heart broken again. But there was something so different about Jared. He was so genuine. He never once made me feel insecure about my disability and never once asked me what my disability meant for my future.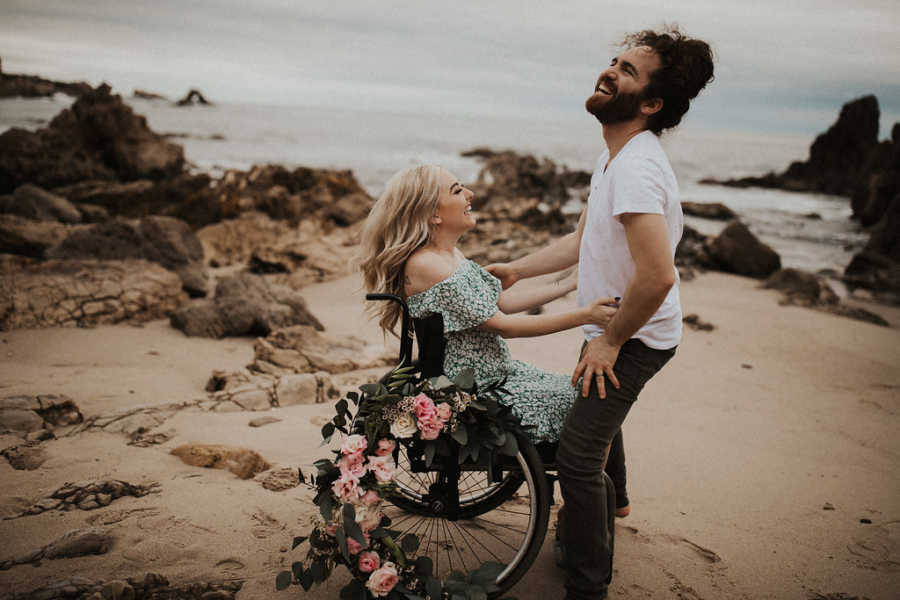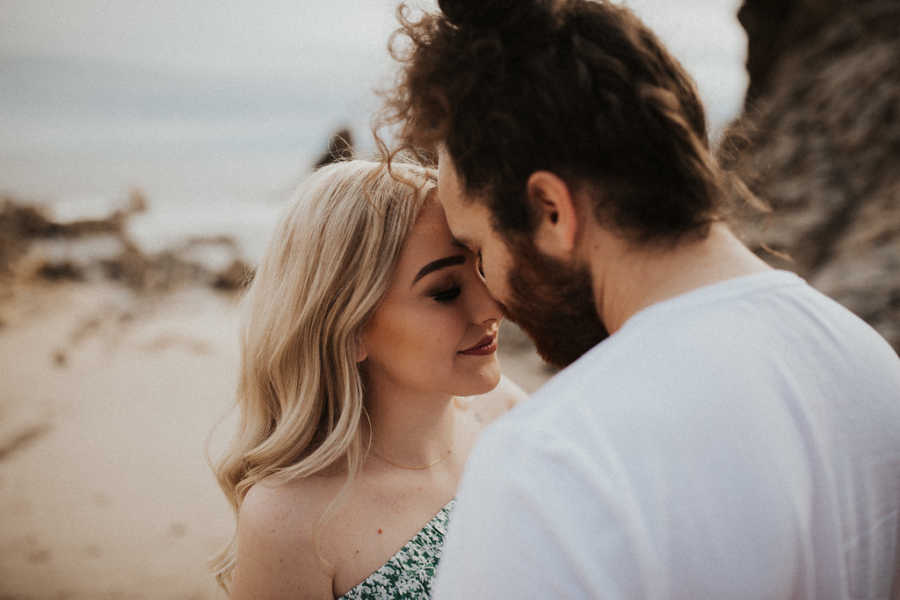 The following weeks were so important in our relationship. I finally decided, 'Okay maybe I do like Pineapple.' He took me to this cute sushi place in La Jolla that overlooked the ocean. It had a breathtaking view and I know he picked that place because he knew I would love it. Jared was so used to me leaving right after dinner, but I asked him if he wanted to take a walk. All of the sudden, (don't ask me what came over me), I grabbed his hand and started holding it. It felt so natural and so right and neither of us said anything, he just continued to walk (well he walked, I rolled) around just talking. We ended up getting dessert… twice… and I still wasn't ready to leave him and go home. This was the moment I realized I had fallen in love with the guy I swore I would never date.
In January, Jared got down on one knee and asked me to marry him. It was everything I could ask for. I have never known love until I met Jared.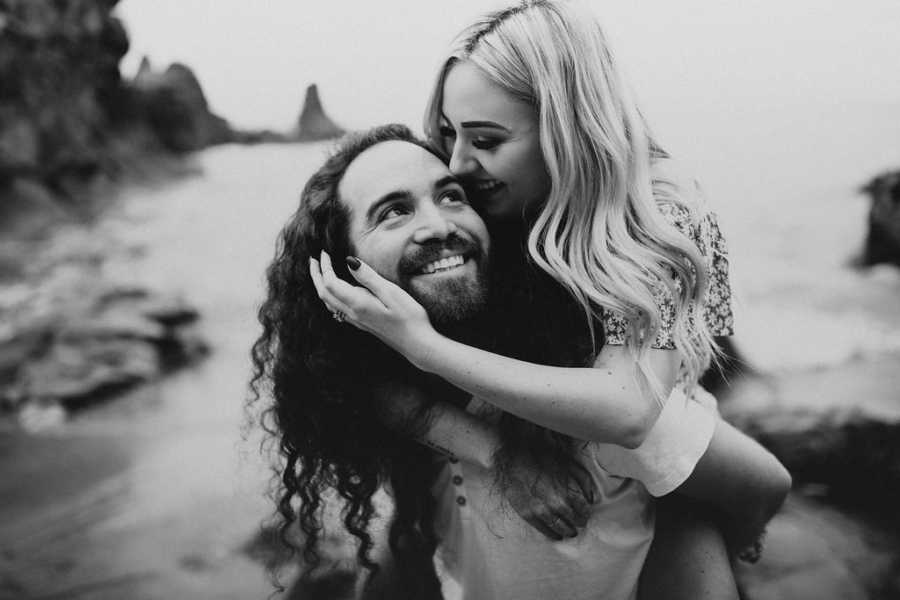 Our wedding day was the single most important day of my life. I couldn't be more excited to become Jared's wife. He looked at me with so much adoration and love when I came rolling down the aisle, and I knew in that moment we would be able to make it through anything and everything.
Jared and I are coming up on our one-year anniversary and over the past ten months, Jared has put me in bed every night, helped me shower, blow dried my hair, dressed me, carried me and catered to my every need. He has shown me true, unconditional love. We've had conversations about how our life will play out, will we have kids, can we have kids, how long will I be here on this earth, etc. All Jared replies is, 'I don't care if we have kids. I want kids, but I want you more.' He is the person I KNOW I was designed for, and he was designed for me. He loves me for who I really am. He loves me at my best and at my worst. He takes every challenge I have and looks at it as a way to serve and love me. I don't know what I did to deserve him and his love, but I will try every single day to be worthy of his love and give all that love right back to him."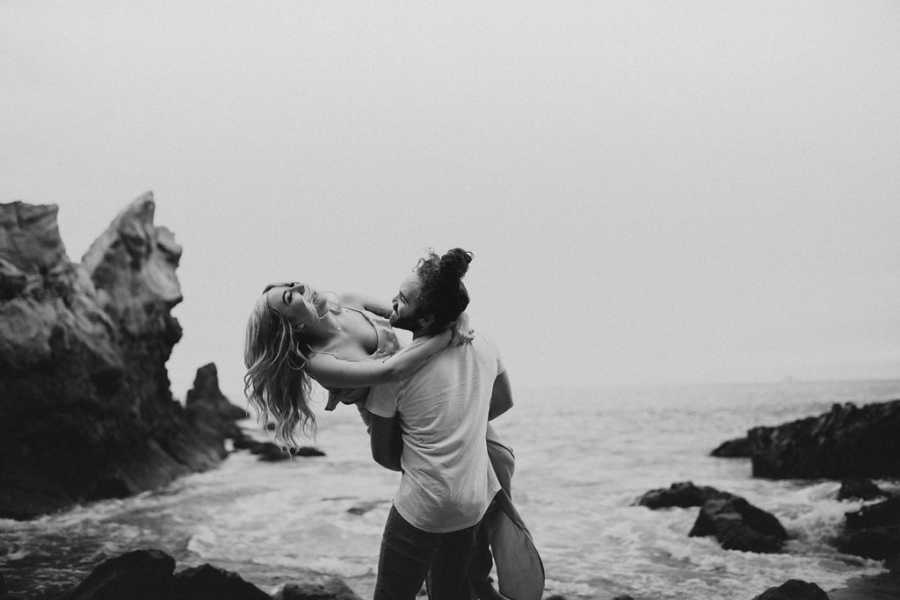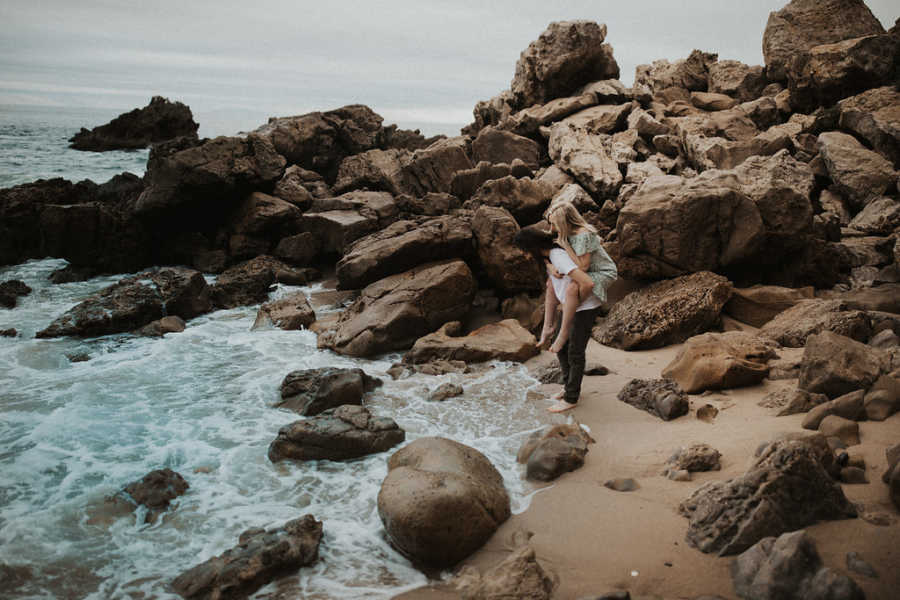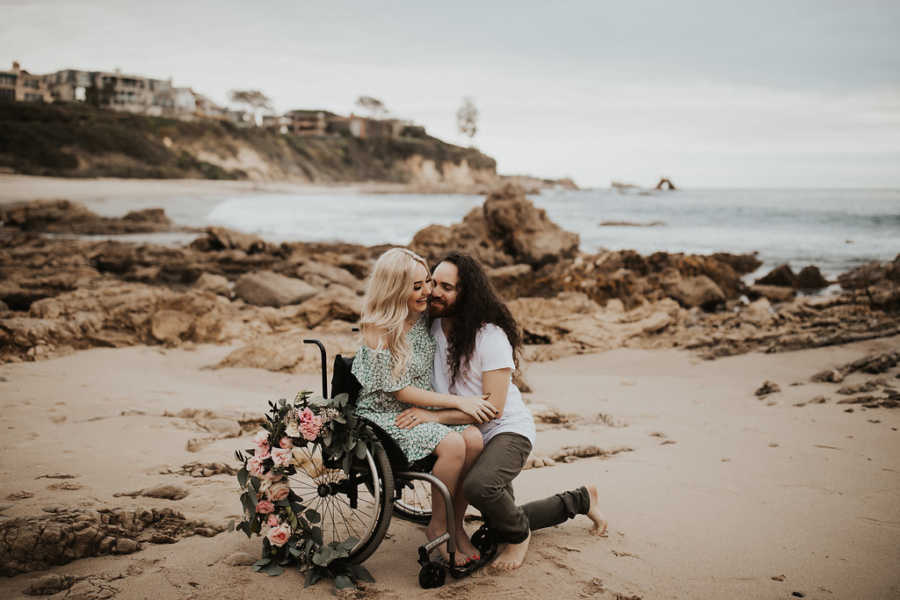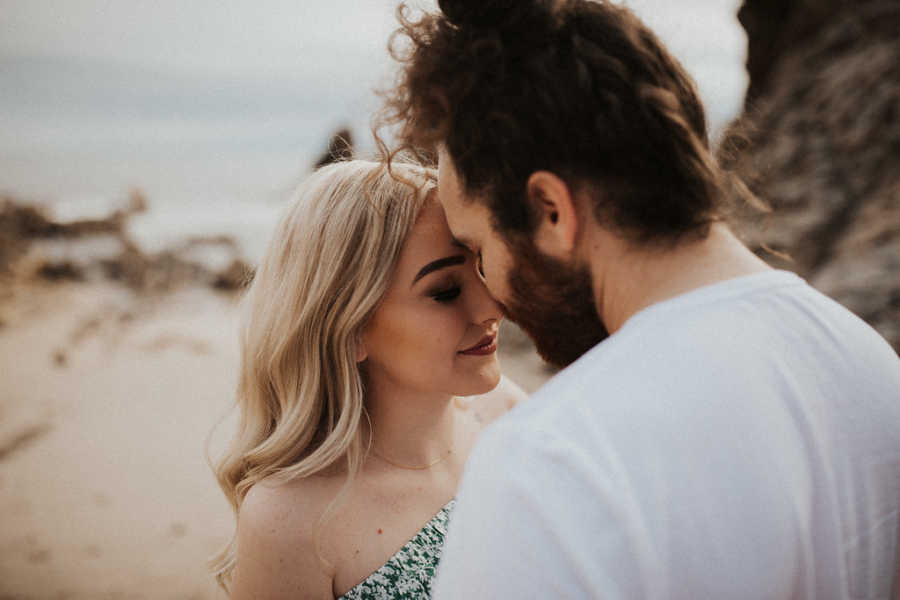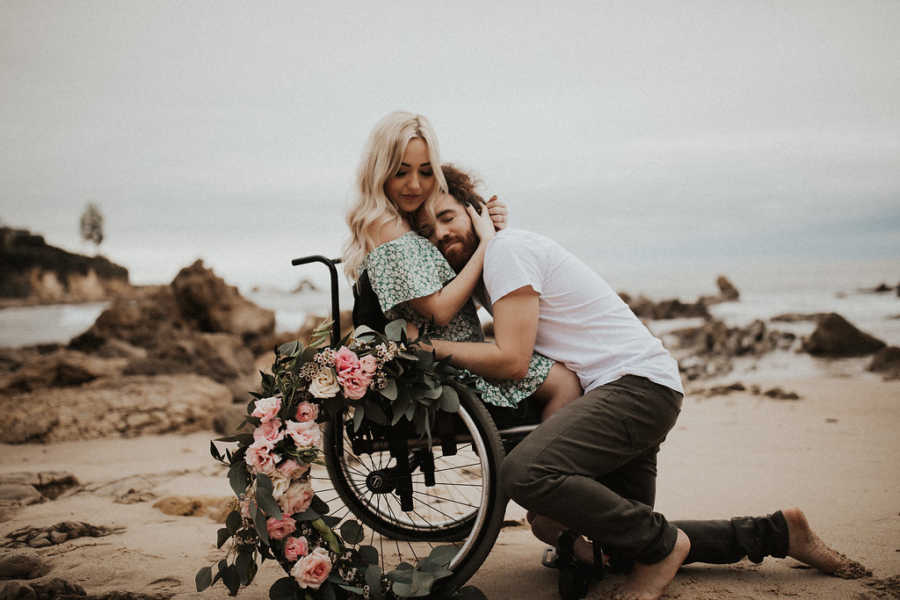 This story was submitted to Love What Matters by Carli Hamilton of Utah.  Submit your story here, and subscribe to our best love stories here.
Read more stories like this here:
'How are we going to make this work?' Our families thought we were crazy. We really felt like this was forever.': Interabled couple share love story, 'Get rid of the idea disabilities hold you back'
'Your hands are so small,' he said. 'There's a reason for that.' I told him everything. He took my atrophied hands in his and never let go.': Interabled couple shares powerful love story
'Why would you want to date someone with a disability?' They didn't understand. His disability doesn't make him less worthy of love.': Interabled couple share unique love story
'You know I'm in a wheelchair, right?' I limited myself on the love I truly deserved.': Interabled couple share love story, 'Our relationship is 50/50, no matter what society thinks'
Provide beauty and strength for others. SHARE this story on Facebook with your friends and family.