Trigger Warning: This story contains mention of self-harm and substance abuse that may be triggering to some.
"As usual, the table was set, mom's white china covered the dining room table, and the aroma of sweet potatoes filled the air. We gathered at the table, me and my sisters dressed in our puffy white dresses, grabbed our plates, and I watched as my dad walked away into the living room. A rush of emotion came over me, and I started panicking and screaming. 'Where is he going? It's Easter. He's supposed to sit at the table with us. That's what we do.' I was screaming and crying uncontrollably at the top of my lungs. All this carrying on at 7 years old. This is my earliest memory I look back upon and know I was different. What didn't make it any better was my parents' alcoholism, fighting, and undiagnosed mental illness.
My preteen years weren't much different. My first boyfriend, whom I only dated for 2 weeks, and our breakup destroyed me for months. My parents, who were divorced by this time, were sure I was just any hormonal teen or I was extremely dramatic. I don't think they understood it hurt. Something inside me hurt badly at being rejected. It felt like my heart was being slashed to bits, and I cried and screamed, carrying on just like I did at the Easter dinner table.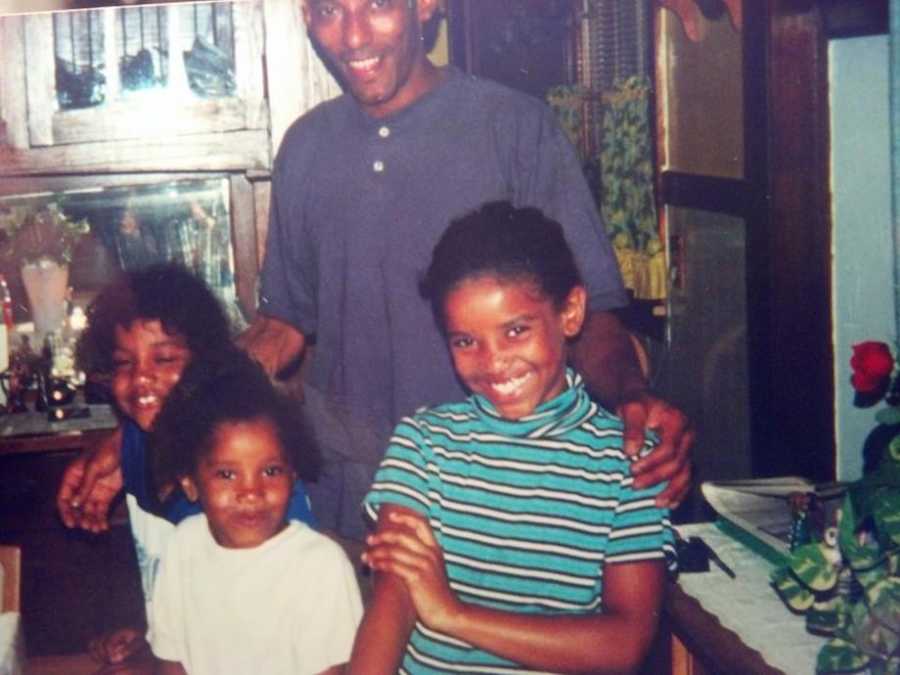 There came a day in my teen years when I was researching mental disorders; I have always been fascinated with psychology and why people may act how they act. I stumbled into an article about Borderline Personality Disorder (BPD.) They gave a list of symptoms, and I scanned the list saying 'yes' to every single assessment question.
My emotions shift very quickly, and I often experience extreme sadness, anger, and anxiety. CHECK.
I'm constantly afraid that the people I care about will abandon me or leave me. CHECK.
The way I feel about the people in my life can dramatically change from one moment to the next—and I don't always understand why. CHECK.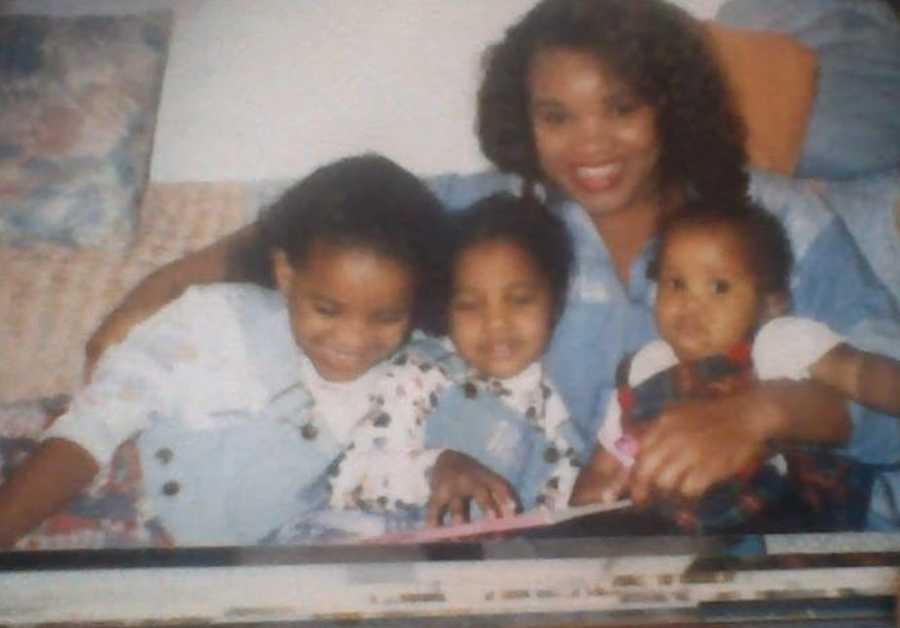 Unfortunately/fortunately, we can't diagnose ourselves and at the time, my family could not afford therapy. There was absolutely no way I was going to get diagnosed with anything. So I kept moving forward in my teen years. I moved forward, taking naps whenever I could, feeling empty, feeling anxiety that stopped me from trying out for the volleyball team, feeling inconsolable about every single breakup as if it was the end of the world and all with alcohol by my side.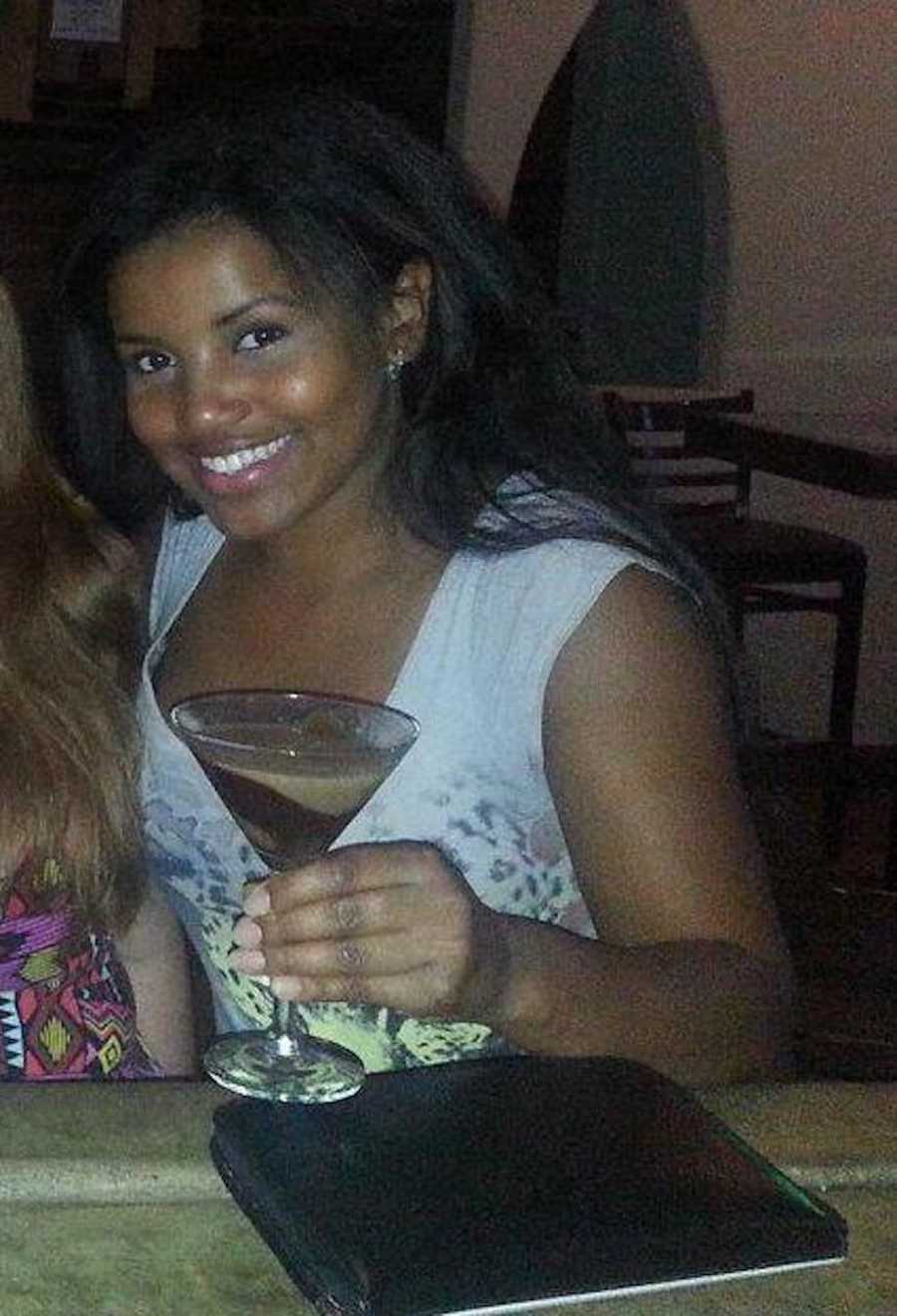 It's common for those with undiagnosed mental health issues to use alcohol as a crutch for their solace, and that's what I did. I wouldn't say I became an alcoholic until college. Still, I can say I was an every-other-weekend drinker until my junior year of high school when it escalated to other substances. Marijuana was my daily drug, but I dabbled in ecstasy and oxycodone with my well off upper-middle class privileged friends. This was a wild, 7 to 11 months of my life. My mother had to peel me off the side of the road in front of our home many times because I was too drunk.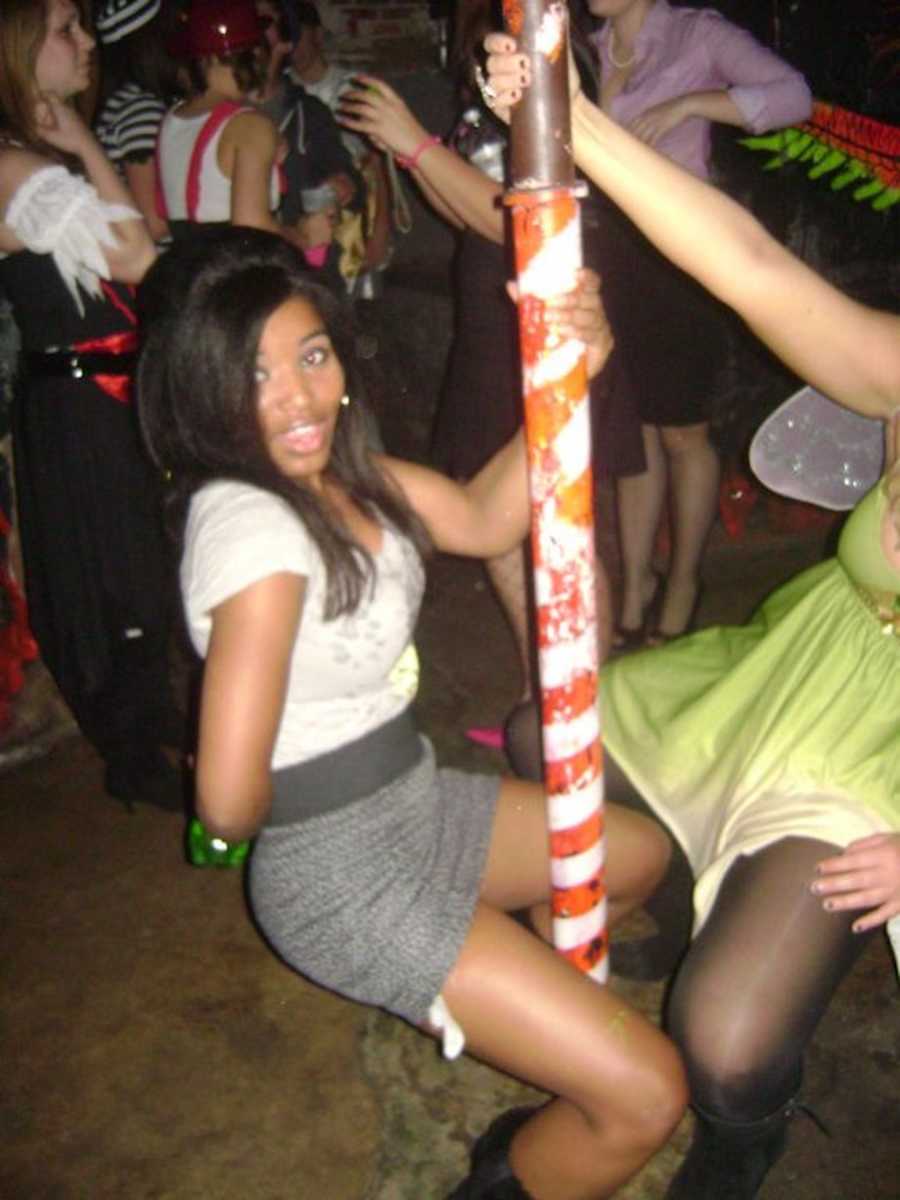 Eventually, the people I hung out with went to sober schools, most mandatory decisions, and I was left at the high school with no actual friends, but with a passion for the theatre. Let's rewind a bit. Throughout my childhood, acting played a considerable role in how my siblings and I would play. We would often spend our days acting out different characters from our favorite TV shows or using our dolls to act out different scenes. Writing this now, it dawns on me acting saved my life. I ended up getting a role as an 'Island Girl' in South Pacific. Since I no longer had those close friends near their influence and ecstasy, I went back to being a casual drinker, for the most part. I dyed my hair black. Through my wild phase, it was green, blonde, blue, or purple, and I spent my time using the creativity that comes with BPD getting into my character.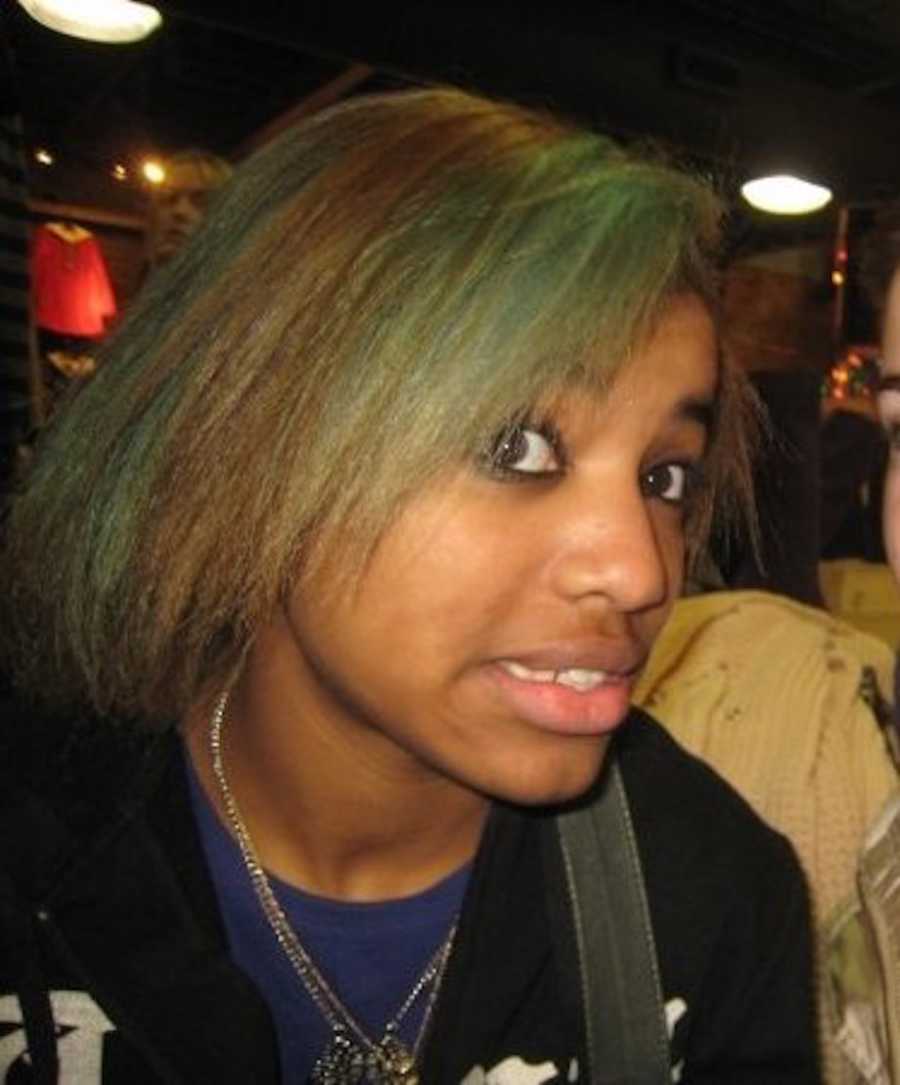 During this time, I also found love in my favorite class, chemistry, and the class subject had nothing to do with it being my favorite. Chemistry class is where my only friend in the school was. We'll call him Archie. We were in the same chemistry group and his best friend in the school, wannabe gangster Steve, was a best friend to my best friend, Lola, who went to a different school. Naturally, we were friends. I remember the day in chemistry I saw him differently very clearly. I remember we were adding chemicals to a Petri dish, and he was on my right. He looked over at me with this smile, and I just melted.
We started dating, and I was in a time of my life I call 'The Adventures of the Crew.' Lola, Steve, Archie, and I hung out every weekend. Drinking and/or smoking most of the time. I wish I remembered everything that made those times so fun. I wish I remembered every joke, every debate, and every game. But I remember how it felt like I belonged and finally found my people. Everything seemed great but in my path, I believe I am meant to go through trials that pop up when you least expect them.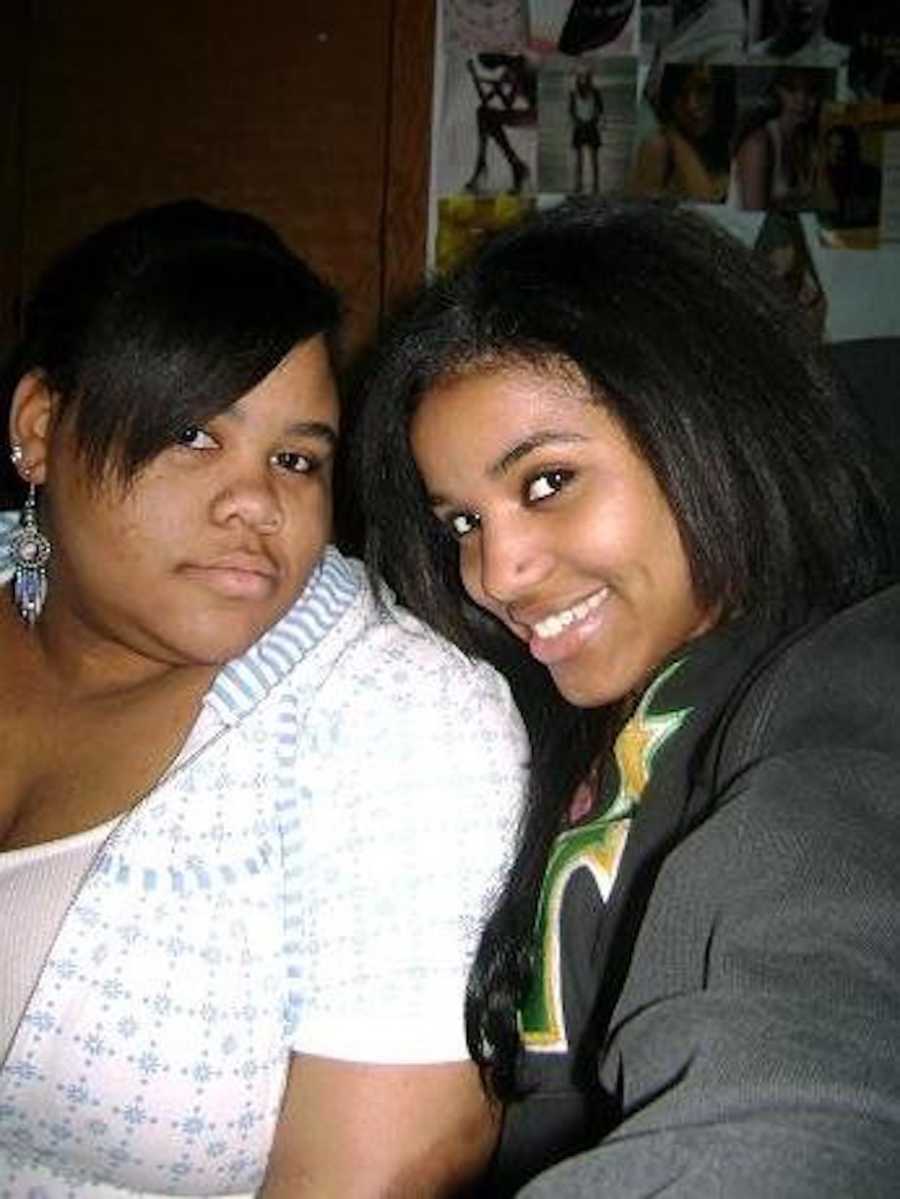 What started with a severe stomach ache turned out to be a pregnancy. I was pregnant with my boyfriend's child at 17 years old, about four months away from my 18th birthday. Everything after that became a roller coaster. I was moody, and we both were young. In a turn of events, I miscarried and while I miscarried in the hospital, he made plans to stay after work with a coworker, a female coworker, and he cheated. We were never the same after that. Eventually, we split up, meaning the crew split up. Lola and I moved on to our next group of friends, but I could not move on from Archie. I was tortured by our breakup, tortured by my childhood 'daddy issues,' and tortured by undiagnosed mental illness.
When I was 19 years old, I had my first ever panic attack. I sat in the theatre with my boyfriend at the time, exciting to see the movie Inception. I was so excited and had crushes on Leonardo Dicaprio and Joseph Gordon Levitt, so it was a double win. Half through the movie, we were at the scene where Leonardo Dicaprio's character is with his on-screen wife. The thought of him using inception to drive her mad reminded me of an Archie incident. First, I felt waves of heat, then all of the sudden shortness of breath, the back of my head started tingling, and all I could think was, 'Oh my god, I am having a brain aneurism!' Did I mention I'm also a hypochondriac? I started tapping my ex-boyfriend and telling him I couldn't breathe. I lept up out of my seat, and he followed.
As we got out of the theatre door into the lobby, I turned around to him and said, 'I think I'm dying,' as I fell to the ground. I felt a few slaps and sat up and started screaming, 'No, no, no, my body hurts everything hurts.' A concession stand person came over and handed my boyfriend water to give to me, and I dumped the large size water on my head. Instantly, I felt better and looked around. I remember shocked faces staring back at me. My boyfriend picked me up and brought me home.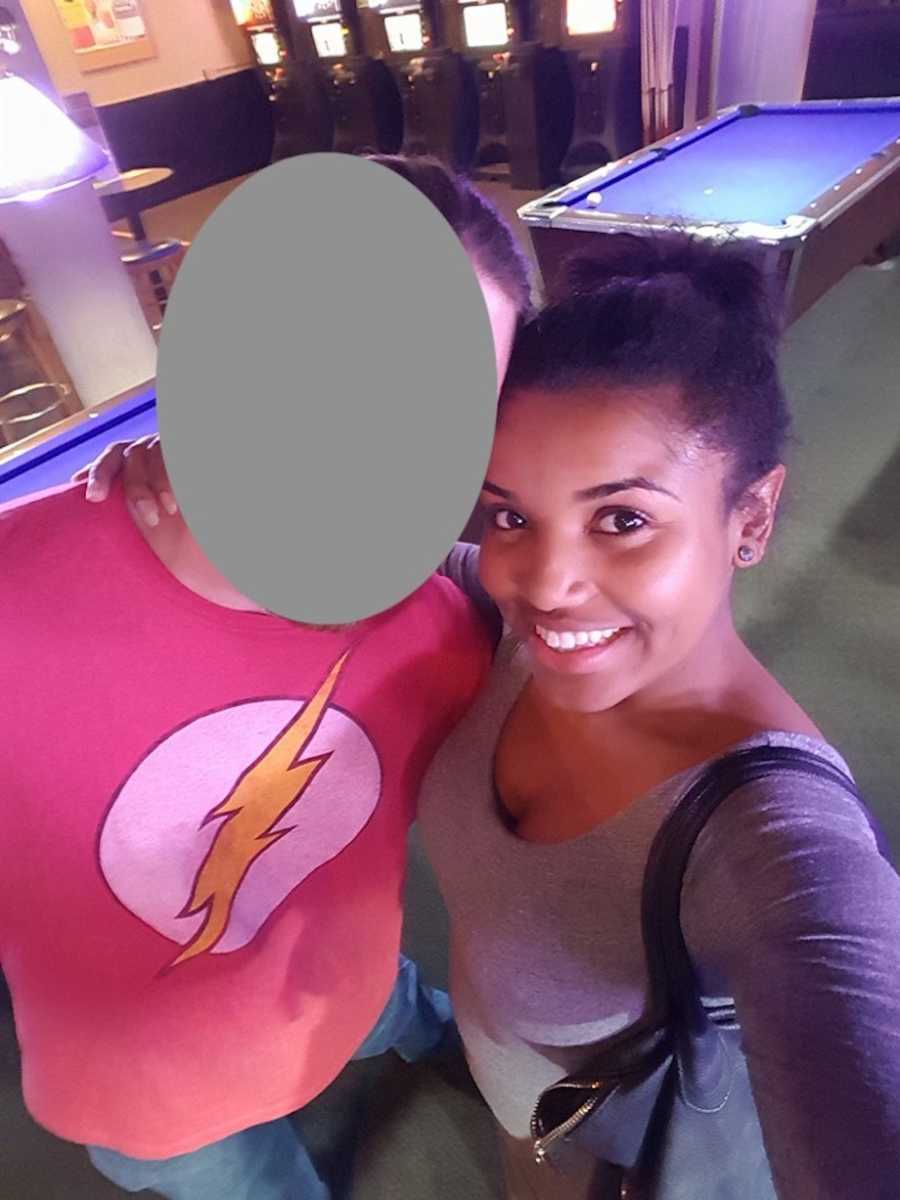 I went to the doctors a few days later. After hearing about my incident and evaluating my wrists, cutting was release for me. I was diagnosed with a severe anxiety disorder. I've been on and off Citalopram ever since. You may not know this, but going on and off anti-anxiety meds and excessive drinking while on them is probably the worst idea. Welcome to my college years. Boyfriend after boyfriend, drunken event after drunken event, sexual experience after sexual experience. I ended up going to a therapist during college and even tried to bring up BPD. She said I didn't show all of the criteria. My brain immediately went back to my checklist.
My emotions shift very quickly, and I often experience extreme sadness, anger, and anxiety. CHECK.
I'm constantly afraid that the people I care about will abandon me or leave me. CHECK.
The way I feel about the people in my life can dramatically change from one moment to the next—and I don't always understand why. CHECK.
Add on: I would describe most of my romantic relationships as intense but unstable. BIG CHECK.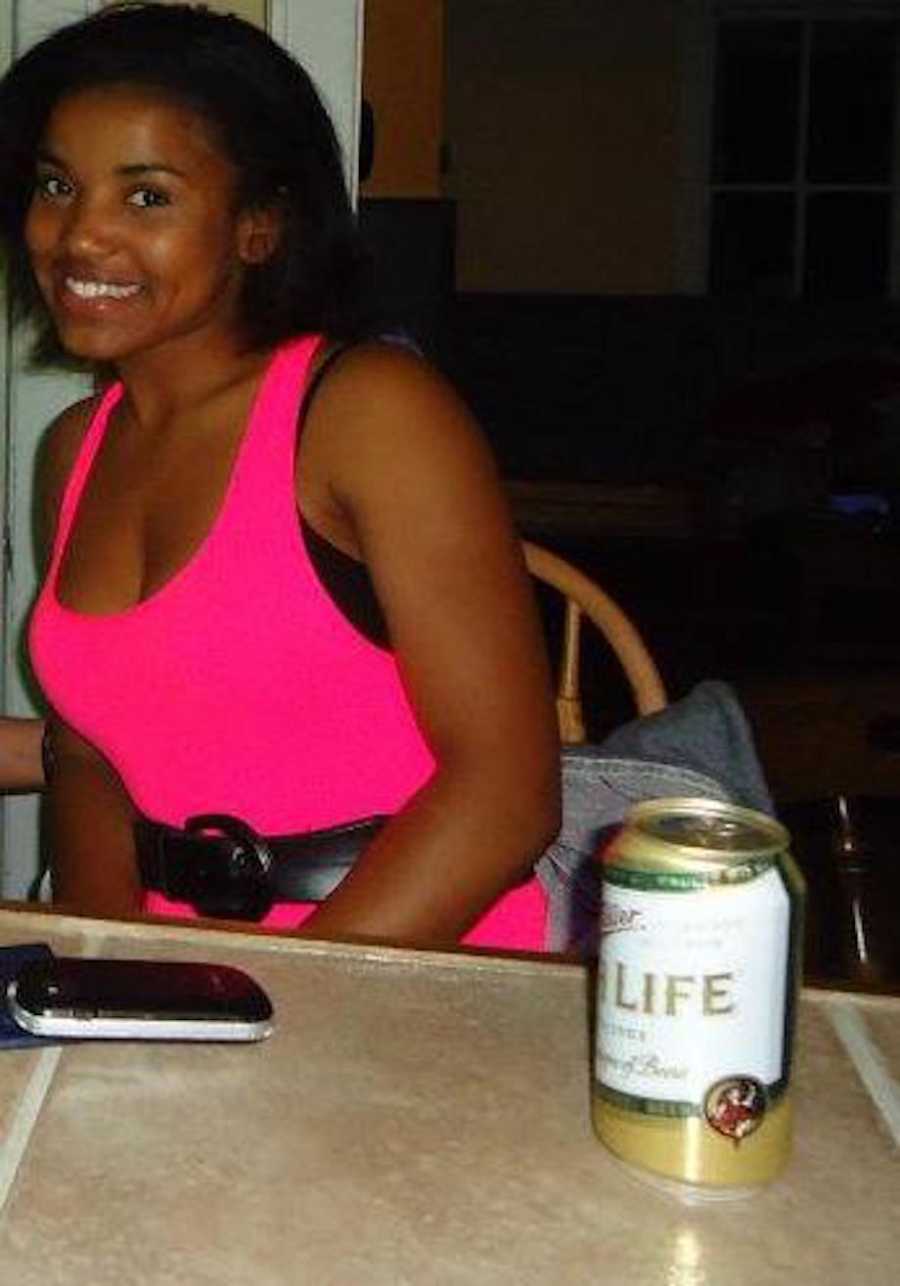 As college was ending, I reconnected with an ex back home. Shane was another whirlwind romance that started all love. We both said I love you the first day we hung out in person. We both had problematic pasts and both most likely had some undiagnosed mental illness. Our relationship was full of blacked-out nights, some fun, some so destructive. During this time, my BPD characteristics reached their peak. I was unforgiving to Shane for an event that caused me not to trust him for our 3-year relationship. I would push him away, then beg him not to leave me. We would get into screaming matches, and I'd break his possessions. I would flirt with other guys at work and feel guilty later on. I was a big ball of impulse, and our relationship was toxic.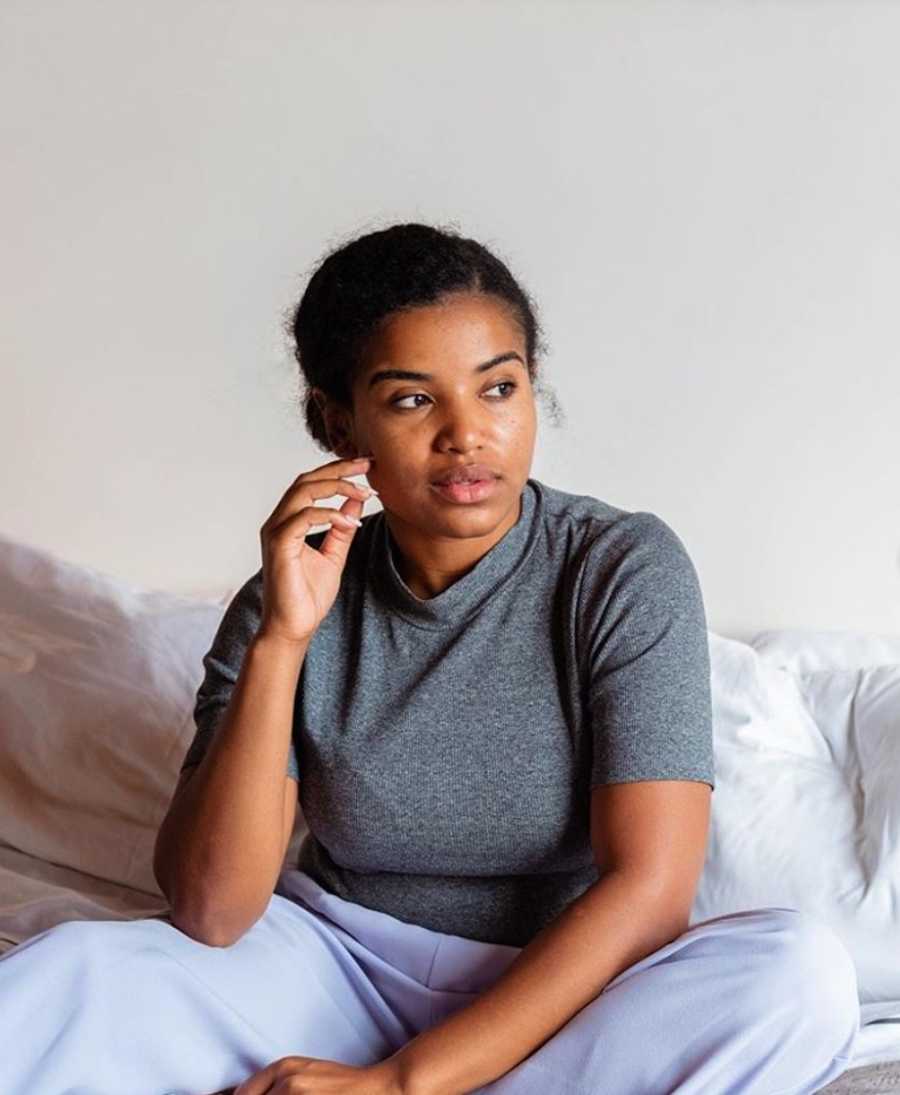 This whole time, I hadn't been in therapy. When I started going, I felt the best choice for me was to go to a black therapist, a therapist who I feel would understand me better, and in a way, she did. As I sat in the comfy blue chair crying my eyes out, she asked the question I had been waiting for my entire life. 'Have you ever looked into Borderline Personality Disorder? Because you fit all the criteria.' After this confirmation, I started my diagnose process. Imagine carrying a 1000-pound wait on each shoulder your entire life and no one has helped you remove its crushing burden. Then someone sees it and sees you and acknowledges it's there so you can begin to find the tools to remove it. That's how it felt. I was diagnosed in November 2017 at 27 years old.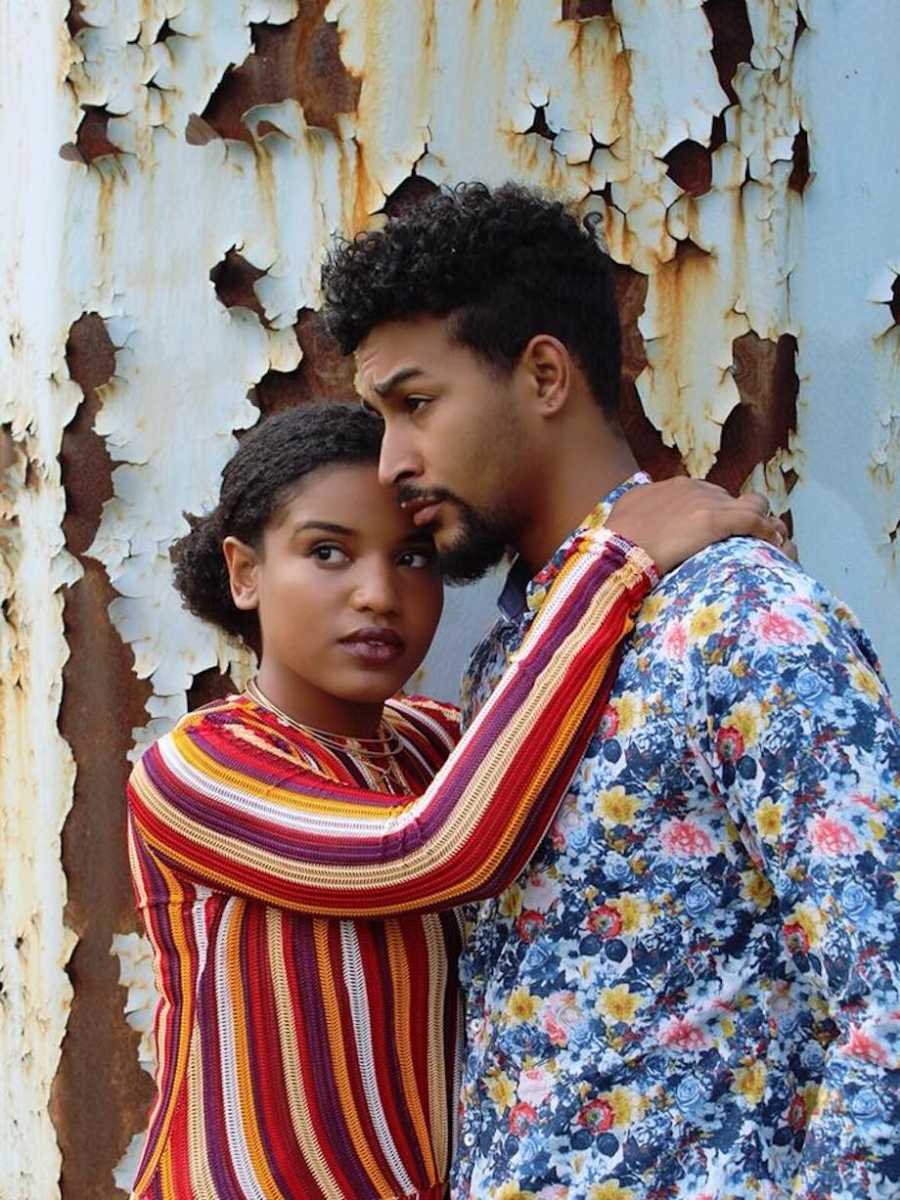 Today I am still healing, but I'm engaged to a man whose real name I can use, Jerad. My best friend, Lola, stayed with me through my journey and is still my best friend to this day. I still have Borderline Personality Disorder. I still have impulses, irritability, revert to a child-like state, but I now have the tools to change my life. How exactly does my story help you? Check all that apply.
Makes you feel less alone.
Sheds some light on how disparities impact mental health due to affordability.
Shows you that outside forces can also intensify BPD.
Sheds some light on the feelings felt by someone with BPD.
Makes you think about how children's mental health is not taken seriously.
Proves that alcohol and mental illness do not mix.
Gives you hope you can still find love, make friends, and begin to heal despite everything you've been through in your life.
My story continues past these pages, and yours does too."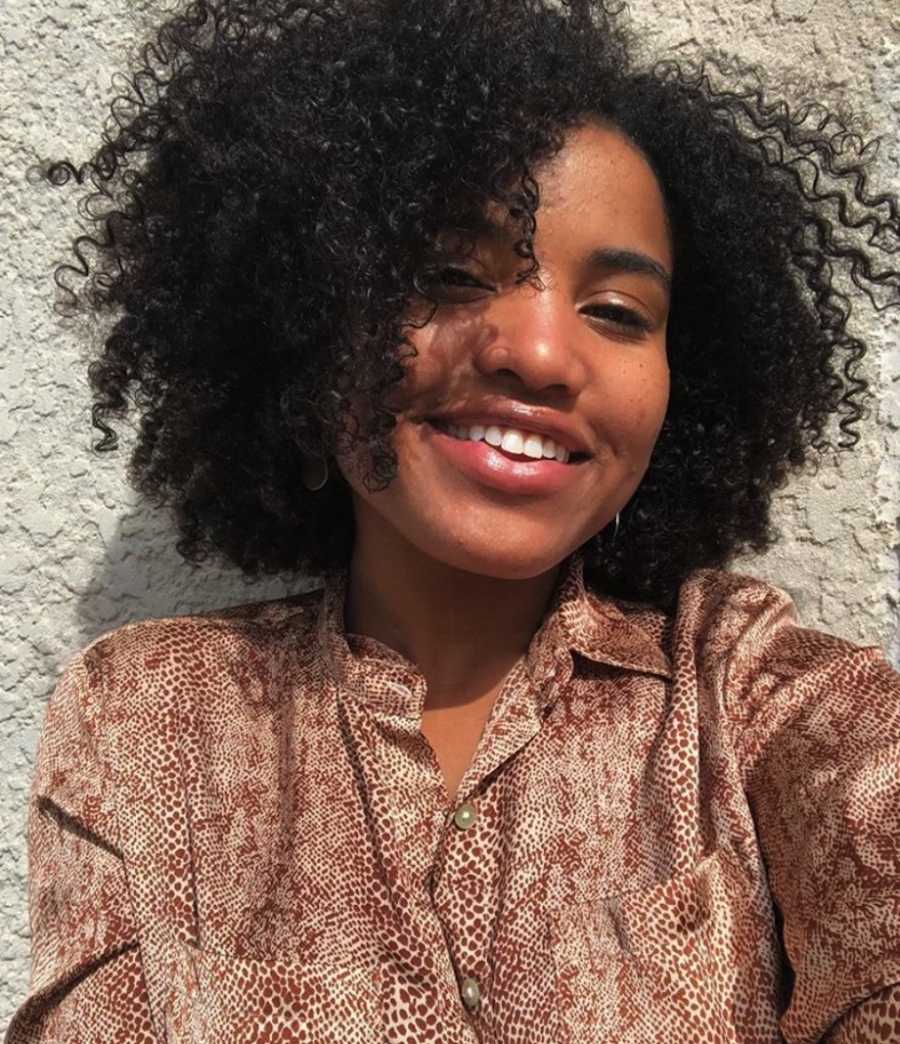 This story was submitted to Love What Matters by Brettina Davis from Minneapolis, MN. You can follow their journey on Instagram. Do you have a similar experience? We'd like to hear your important journey. Submit your own story here. Be sure to subscribe to our free email newsletter for our best stories, and YouTube for our best videos.
Read more stories about mental health here:
'Are you ok? You're bleeding.' He turned to me with the scariest eyes. 'You want to see blood? I'll show you blood.': Woman embraces Bipolar disorder, 'Life isn't easy, but I'm living it to the fullest!'
Do you know someone who could benefit from this story? SHARE on Facebook with family and friends.