"As a little girl, I was introduced to the negativity alcohol can create in a household. My parents always made certain to inform me of how important it was to stay away from alcohol, but regardless, I continued to spiral out of control.
While it was unbeknownst to me then, I began experiencing the underlying symptoms of anxiety at a very young age. I suffered from headaches, night terrors, and unexplained emotional breakdowns. Others often labeled me as a 'baby' or 'weak' due to my sensitivity.
As a toddler, I was easily startled. My mother admits as a child, I would often worry about the future. I would go through 1-2-week phases of constant worry. I would cry and worry about things such as growing older, losing my parents, or being left alone.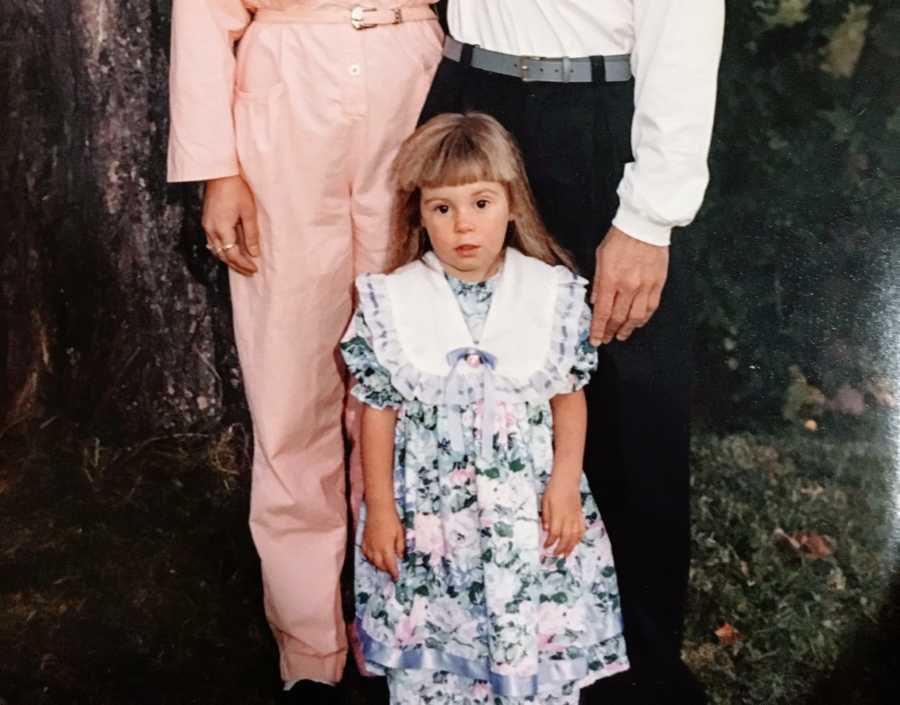 In elementary school, I started avoiding the bathroom stalls due to my fear of being locked in. I began avoiding certain men or panicked when they got close. I refused to attend our school trip due to the fear of being away from home. To be fair, my parents had no idea of how intense my fears were. I never felt the need to talk about it.
As I grew into my teenage years, I remained quiet and well-behaved. On the inside, though, I continuously fought through excessive and uncontrollable worries about all the aspects of my life.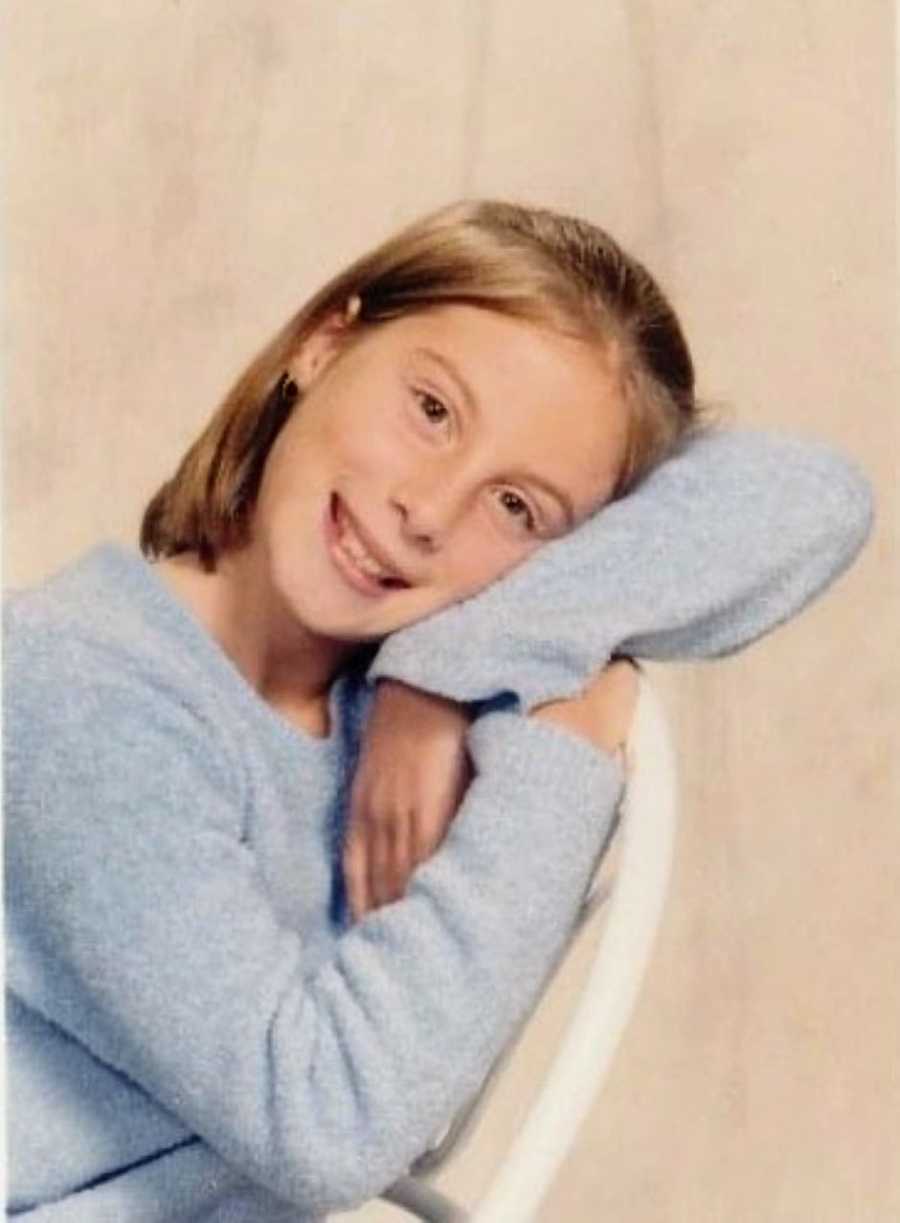 Summer of 2006 began like any other. I remember the feeling of freedom as I ran home from my very last day of middle school. I couldn't believe in only a few months, I would finally become a freshman.
Unfortunately, my untreated anxiety had turned into a very challenging battle. I was consumed by the intense worry of situations I could not control. I attempted to seek advice from others around me, hoping to find an immediate answer, but remained unsuccessful.
On my first day of freshman year, I experienced what seemed to be the accumulationof  every attempt I made to hide what had carried heavy on my shoulders for so long. Unaware of what was happening, my parents made the decision to keep me home until I felt better.
I never made it to my second or third day of high school. I began panicking at the thought of attending and the fear of leaving the house quickly grew within me. After multiple attempts to help, my parents suggested I see a doctor. They quickly diagnosed and treated me for depression. Once I was treated, I remained hopeless, but I slowly began to see the light.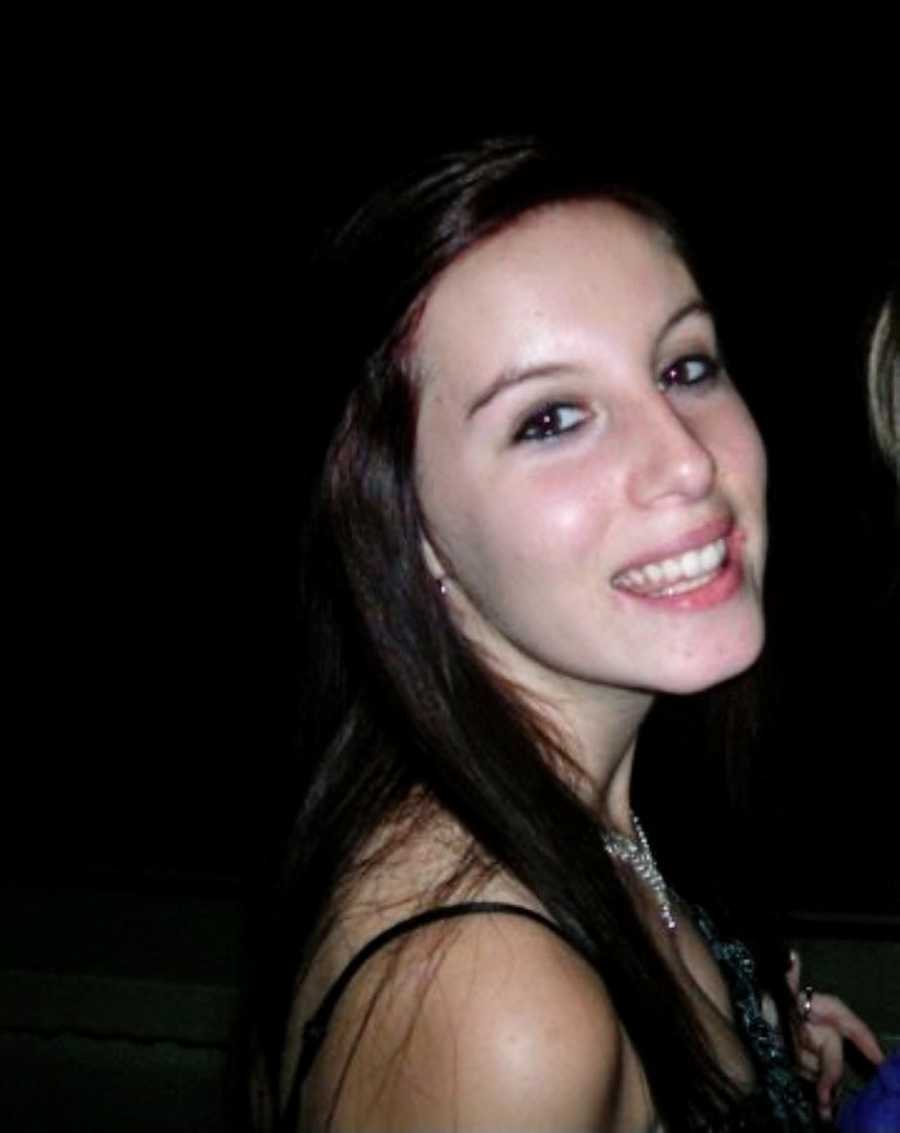 I successfully graduated 4 years later, regardless of the issues I had dealt with. I no longer felt the intense pressure I had put on myself to feel 'normal.' I was finally able to cope with my anxiety. I was convinced that my battle with mental health was over.
Hello, Alcohol.
My struggle with addiction began as a young adult, craving to lessen my insecurities and numb my fears. Like most, my habits went from an occasional drink to it becoming a daily necessity. I was in existence, but I had no life.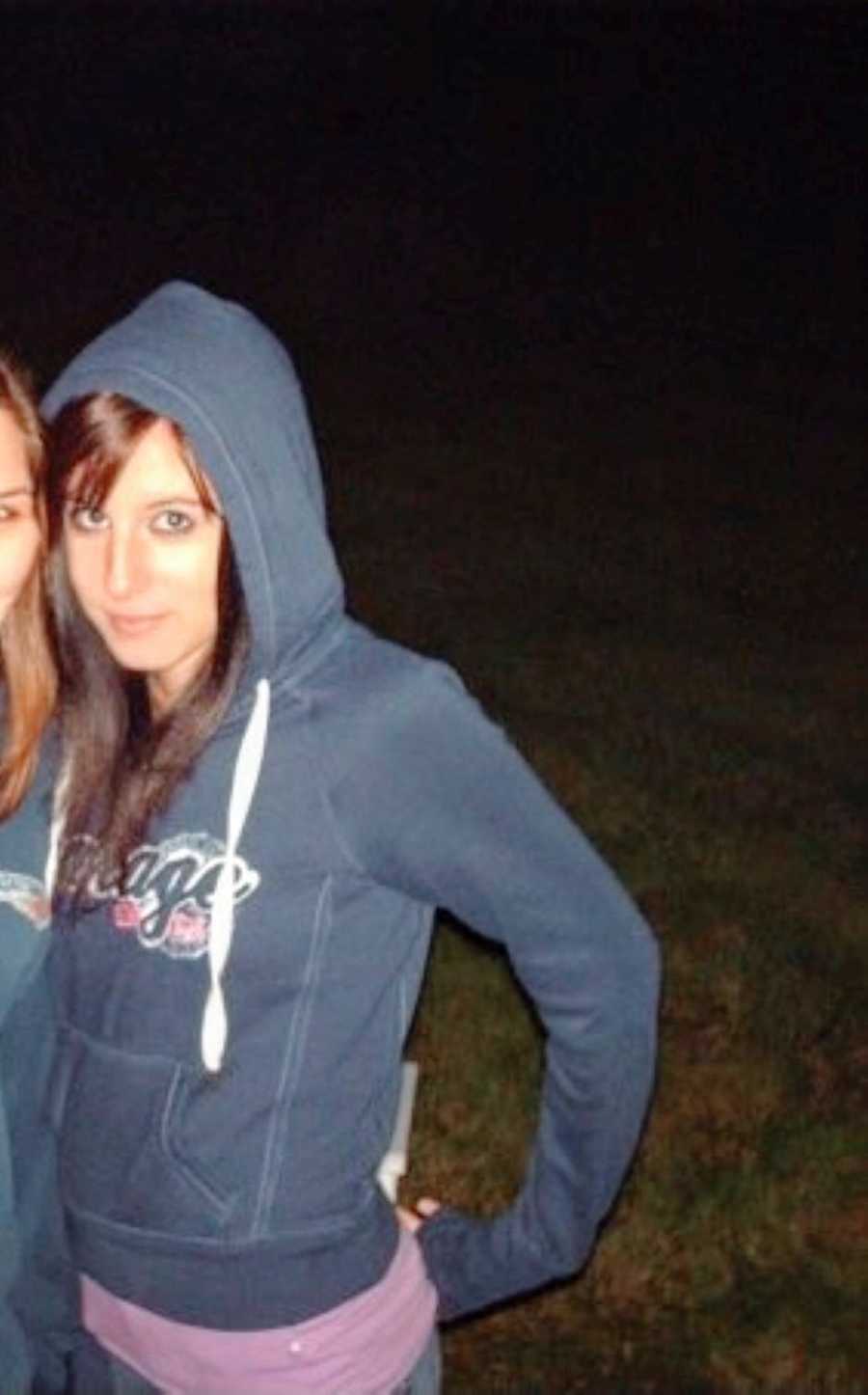 I was completely uneducated on the dark reality that can arise from mixing an antidepressant medication with alcohol. For a period of 7 years, my mind was misled into believing alcohol had zero effect on my mental health. Not only did my drinking escalate quickly, but so did my excuses. Even though I had never struggled much with insecurities, alcohol quickly changed that. I became insecure, jealous, and envious of others.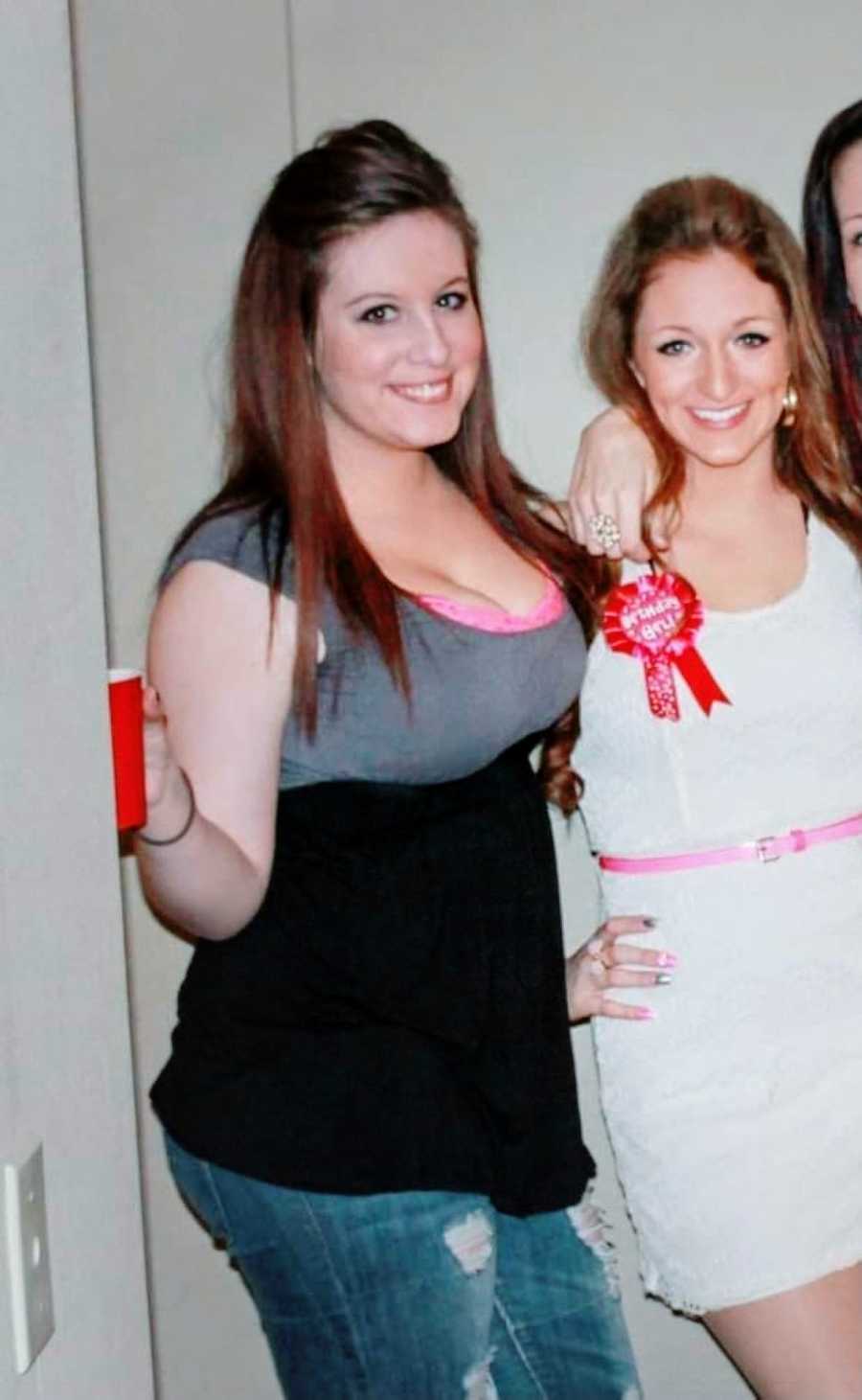 My life appeared to be great. As a new college graduate, I had purchased my first home and began planning the future ahead of me. On the inside, though, I found myself using alcohol to suppress the depressive episodes I would begin experiencing. Drinking was the only thing that kept my spirit alive.
Despite the fact I never blamed anything on the alcohol at the time, I lost everything. I quickly found myself at rock bottom, where I had nothing left to lose. The thought of failing at such a young age increased my urge to drink. Looking back, I truly believe alcohol was the main factor in many of my failures. It had an awful impact on my life.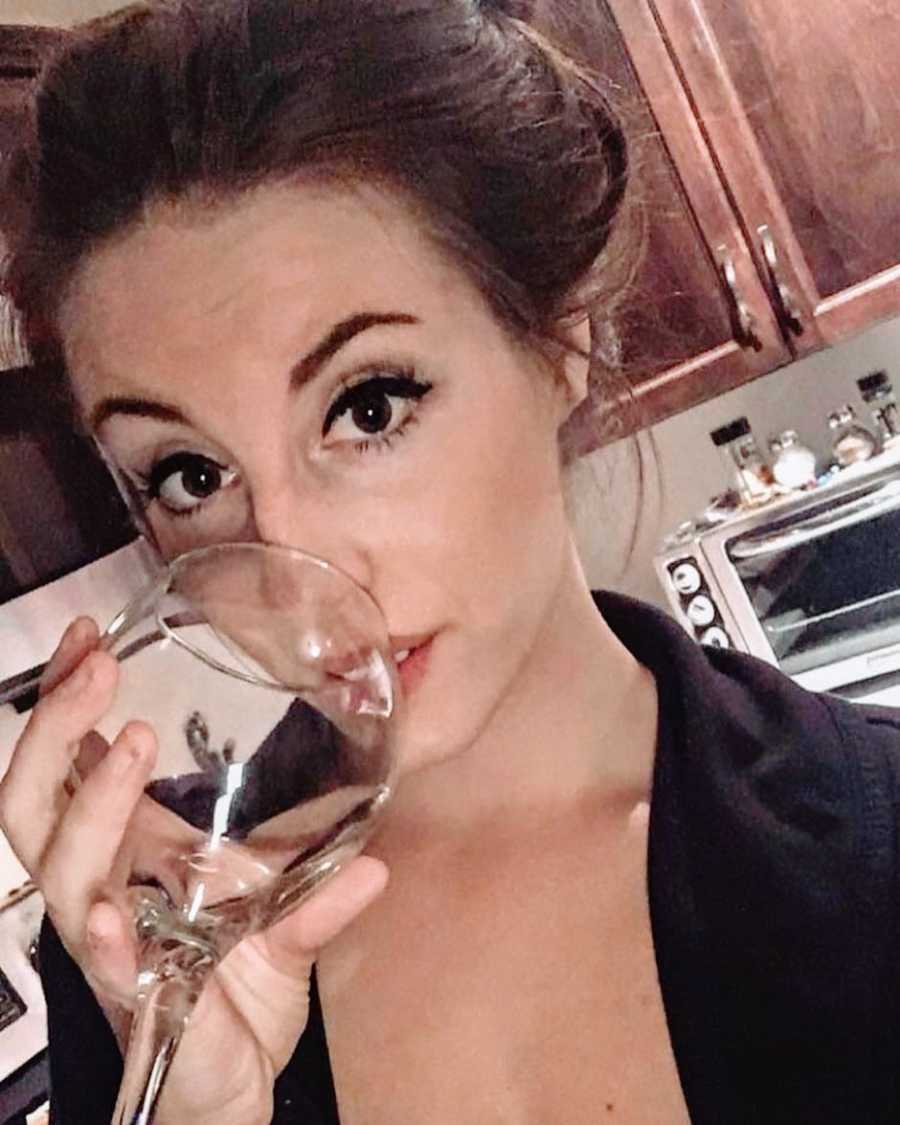 As time passed, I began to rebuild my life. But, I never stopped drinking. Even if I was able to control my drinking most of the time, I was unable to control the thought of wanting it all the time. I struggled with only having one while others happily sipped on the same drink for hours. It was impossible for me to keep any alcohol in the house, but regardless, I was convinced if my habits didn't affect my relationship, my career or my friendships, no problems should arise.
I was completely oblivious to the fact my ability to cope with anxiety in a natural way had vanished while I used alcohol to cope instead.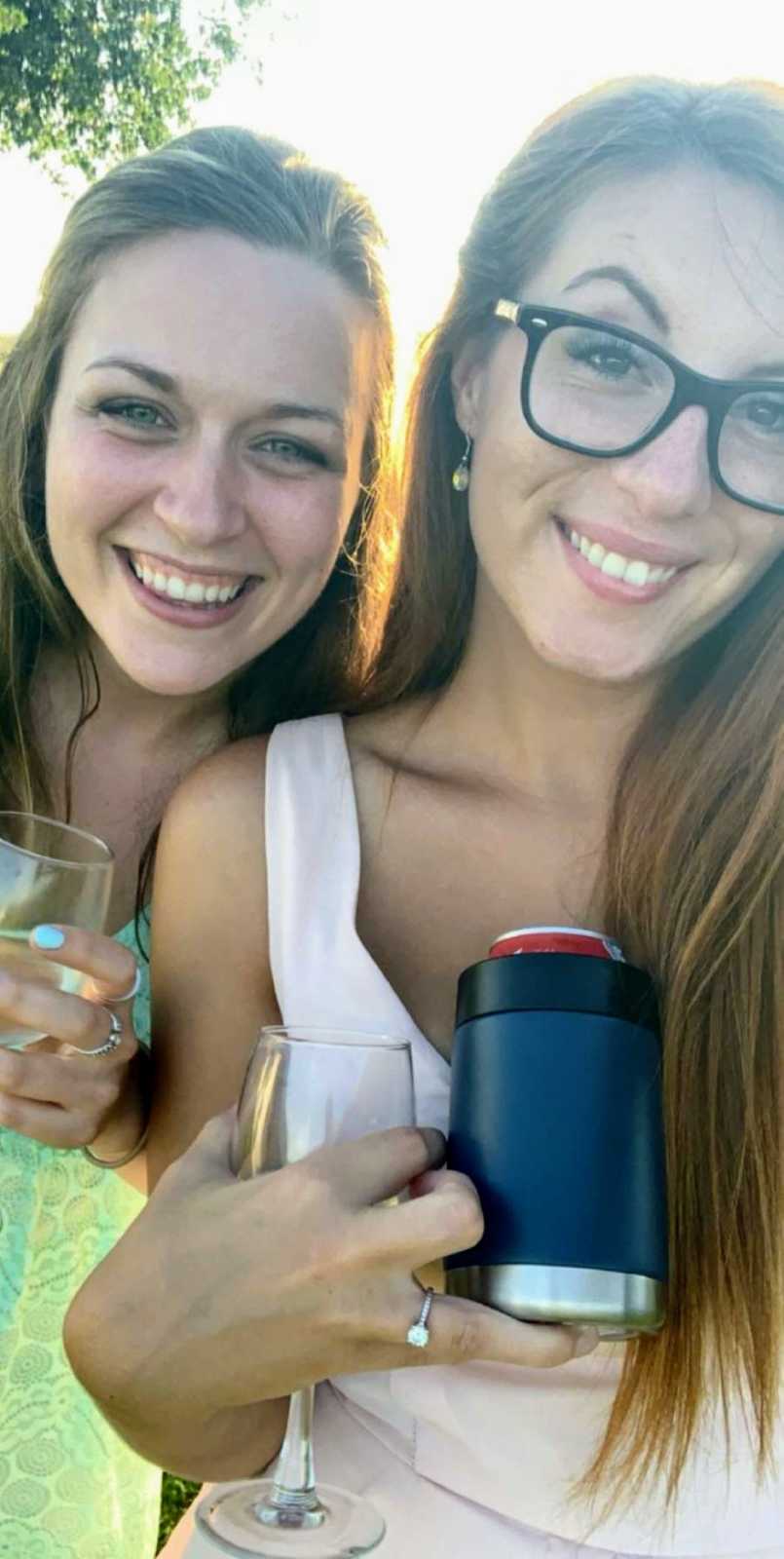 In April 2020, I became ill and it was necessary I re-evaluate my drinking habits. Despite the fact the idea of going without alcohol for a long period made me cringe, I set the goal to stay alcohol free for 7 days. I had never realized in the span of 7 years, I had not been alcohol free for more than just a few days.
My first attempt at remaining alcohol free ended at day 38. Because I had successfully made it so far, I felt having a drink was appropriate. I re-assured myself I could control it, until I couldn't. I would impatiently wait until Friday to prove to myself I had control of it, but I simply couldn't stop thinking about it. They say relapsing is a part of recovery, but I was convinced there was no recovery to be made.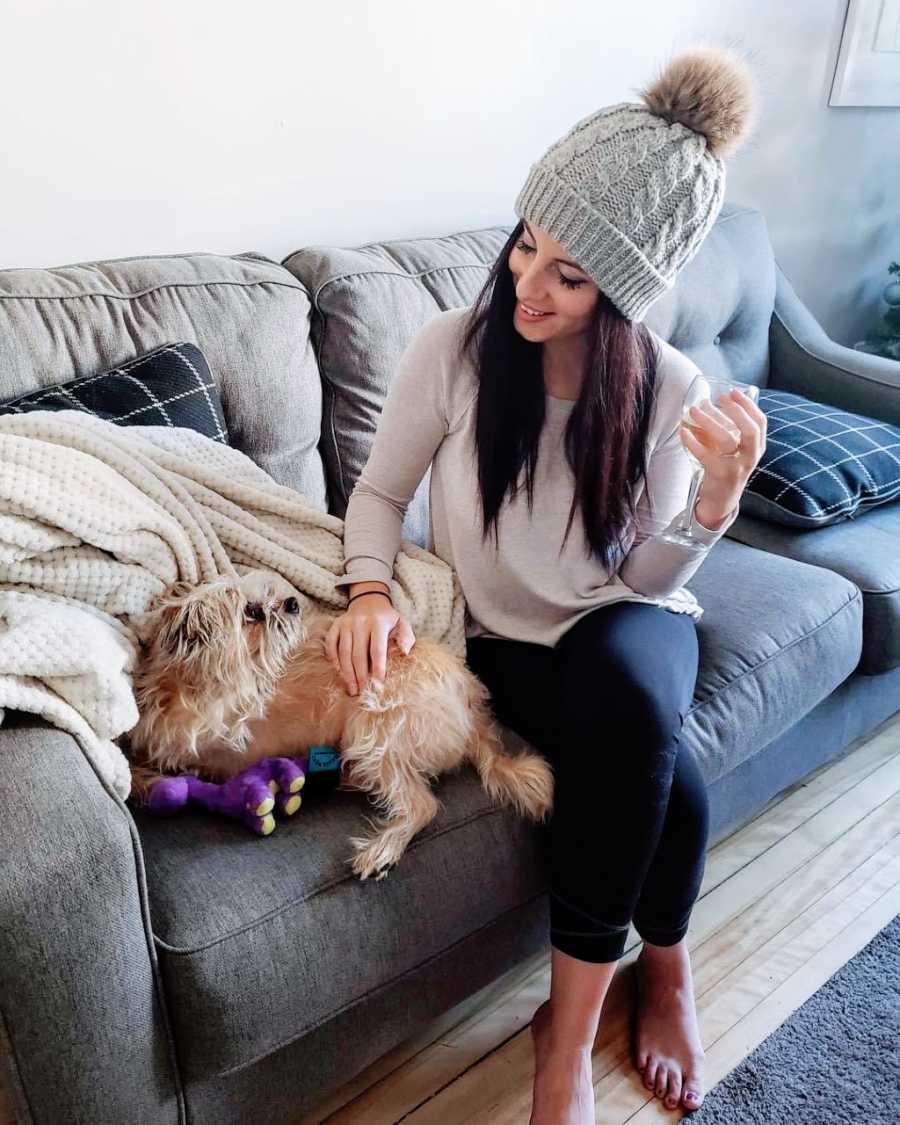 It wasn't until 3 months later I officially ended my relationship with alcohol. Similar to a real relationship, I endured the same emotional distress that arises during a break up.
Because I was no longer using alcohol to cope with life, my mental health slowly deteriorated. I constantly felt waves of emotions rushing through, unable to control how I felt. My panic attacks reappeared in a frequent and uncontrollable manner.
Similarly to fourteen years earlier, I rapidly developed an intense (but temporary) fear of being alone. From one day to the next, I was crippled with anxiety. My symptoms varied from trembling, heart palpitations, sweating, vomiting, and fear of dying. Subsequently, I was diagnosed with a panic disorder. I had to regain my ability to cope with my anxiety, but in a much healthier manner.
I am no stranger to the thought of having a drink, but I am also no stranger to the thought of genuine happiness. Now, at 5 months sober, I no longer feel the urge to drink. I always thought the world revolved around drinking, but then, I realized I made my world revolve around it.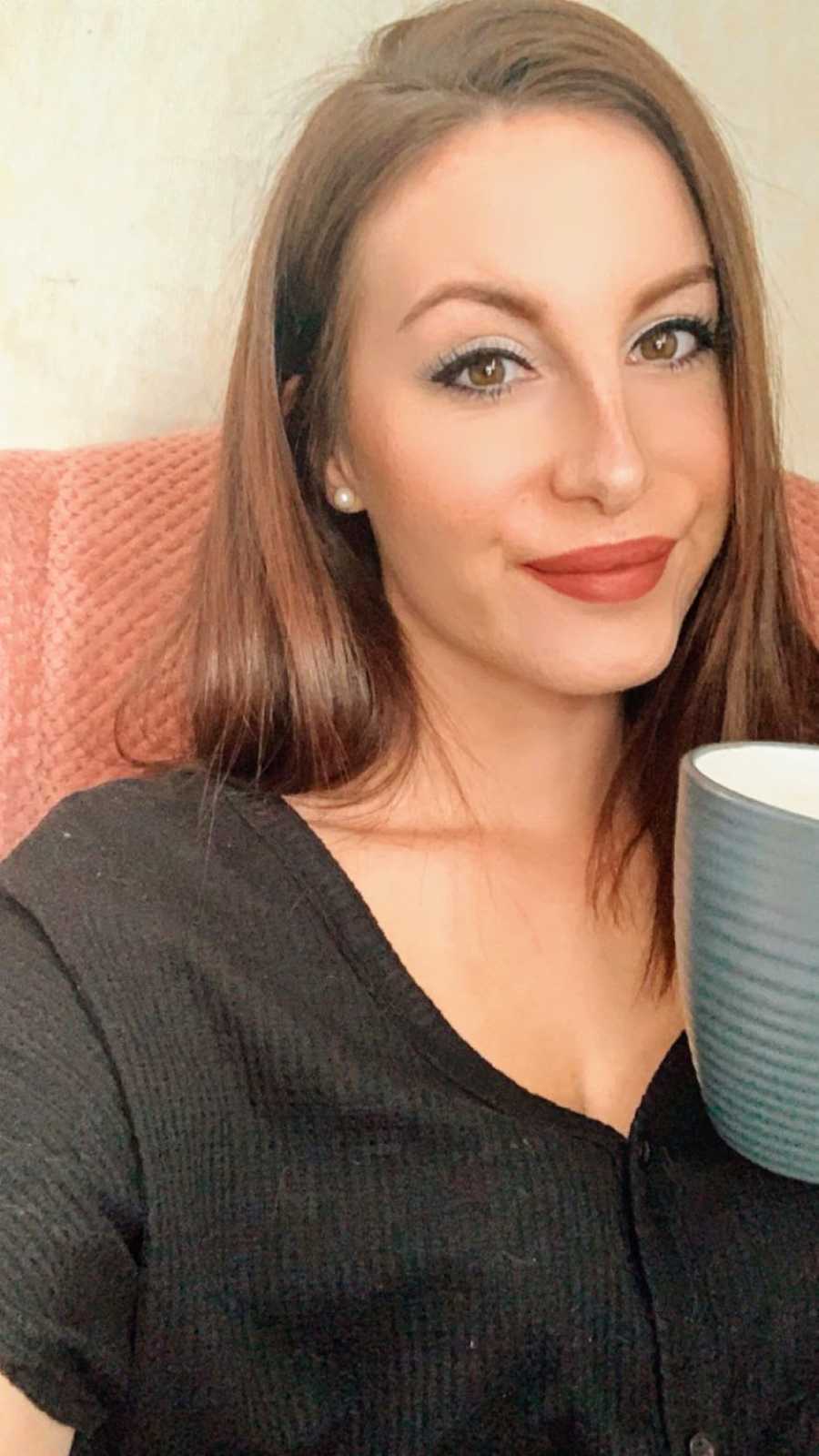 Even if anxiety is something I will always deal with, I have learned to cope with it in a way I never have before. I am organized, self-aware, reliable, and IN CONTROL.
As a child, I fantasized about others understanding me. I wondered what it would be like to meet someone who had similar struggles. I have always felt the need to share my story, for those who may feel as hopeless as I did. You have to keep in mind that strength comes from struggles."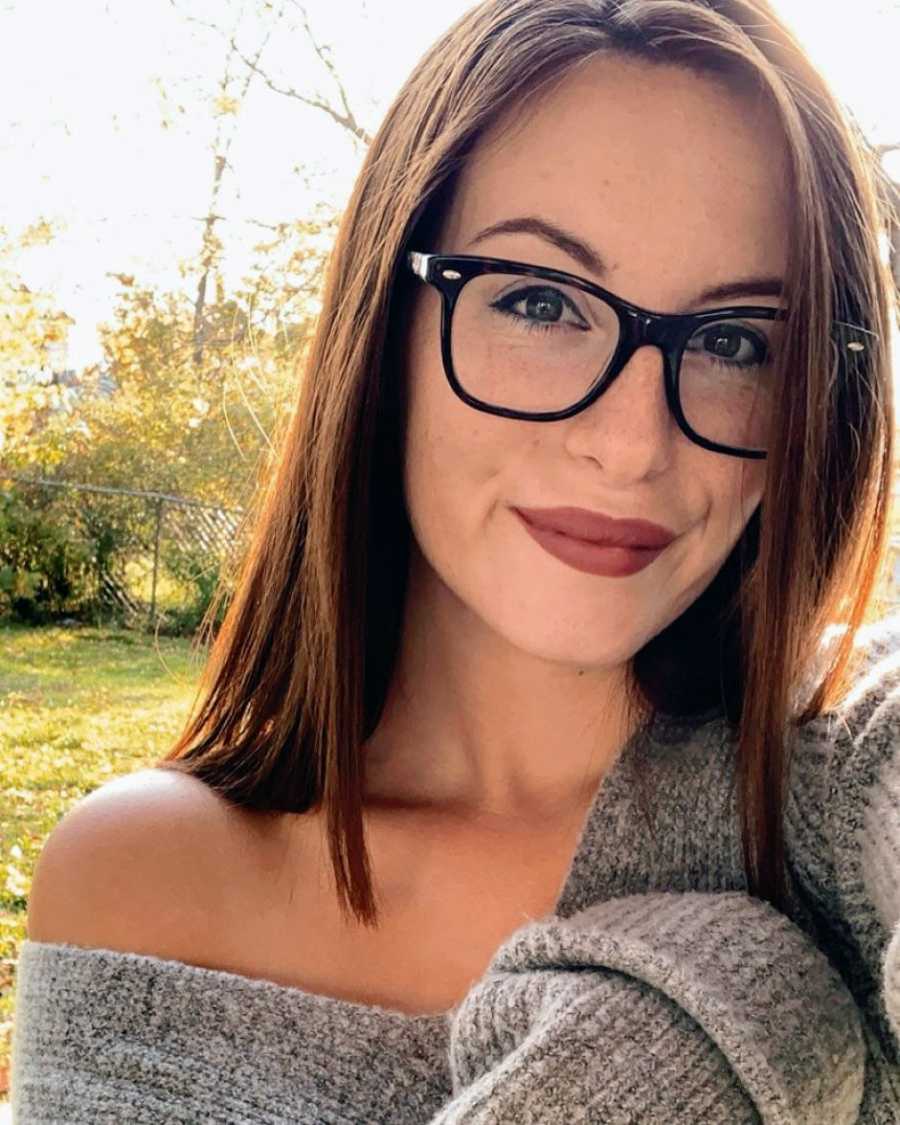 This story was submitted to Love What Matters by C of New Brunswick, Canada. You can follow her journey on Instagram. Submit your own story here and be sure to subscribe to our free email newsletter for our best stories, and YouTube for our best videos.
Read more stories like this:
'Come out tonight! Drink!' Next thing I remember was a police car coming my way. I hung my head.': Woman overcomes alcoholism, 'drinking will not help your depression, put the glass down'
'We were 2 hopeless drug addicts society had written off. We were felons, dealers, thieves. Then, we found each other.': Couple find hope, sobriety after years of addiction, 'We are finally free!'
'This is addiction. This is 'just one more time.' 'Just a little hit.' It's a 3 a.m. phone call we knew was coming, but prayed never would.': Family mourns loved one lost to addiction, 'drugs don't love you, your friends and family do'
'Mom, can you please come get me? I don't know where I am. Please help me.' The desperation in his voice nearly killed me.': Mom says 'I love you to the moon and back' to son missing from opioid addiction 
Do you know someone who could benefit from reading this? SHARE this story on Facebook with family and friends.