"We tried having kids for two years. I know for many that doesn't sound like a long time, but it hurt when month after month the small minus sign looked back at me. I knew PCOS was the issue for me, so I finally decided it was time to go to a fertility specialist. We were given three rounds of clomid and after the second round we were pregnant. Twins; a boy and a girl. Because Alex traveled for work, I went alone to my first ultrasound. I was laying there when they told me, 'Congratulations.' I remember a huge relief lifting off; this was real! 'Wait, there's another one.' I looked at the screen and began to tear up. The nurse and doctor thought I was crying because of the shock, but I was SO happy! I wanted to tell Alex in person but couldn't hold it in. I called him in the car. 'No way!' He was laughing, he was so happy!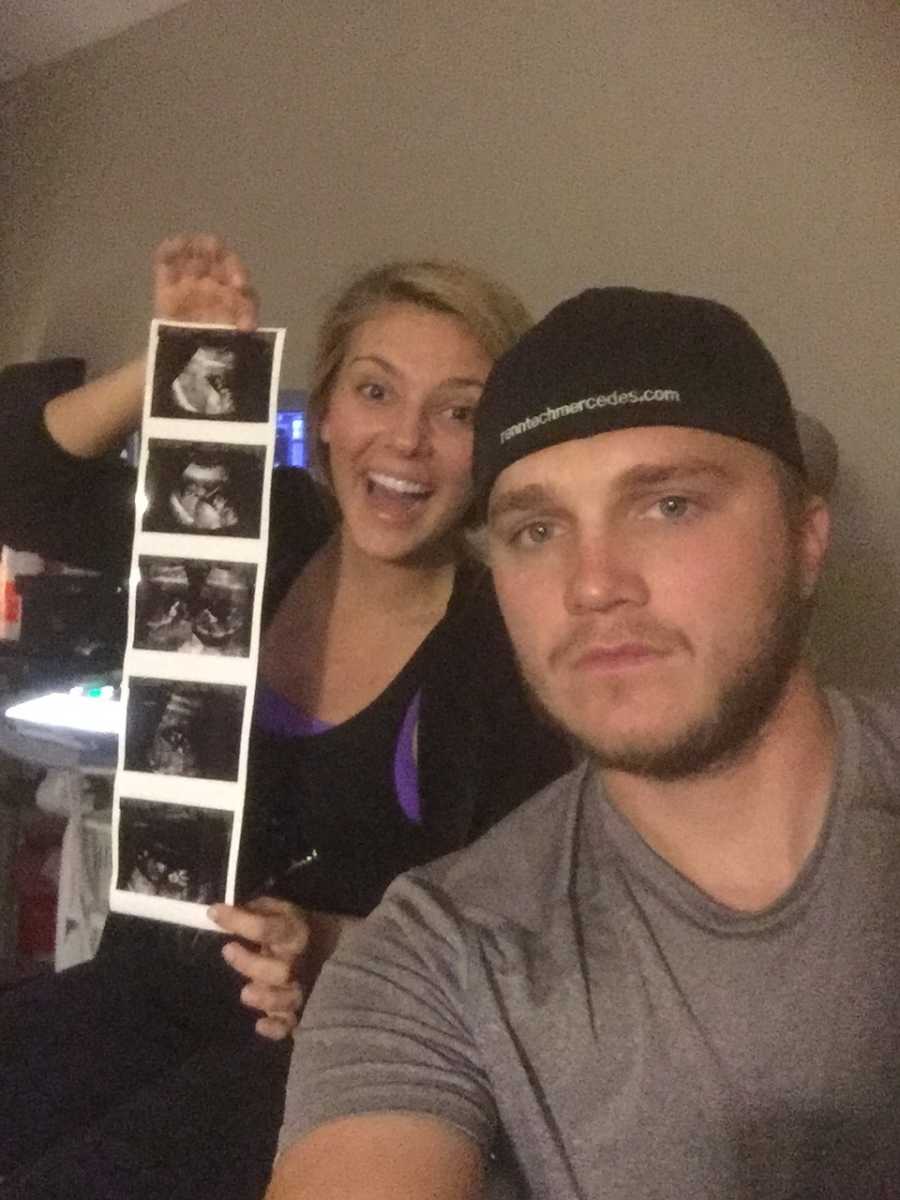 It was so much more than I ever prayed for! We were beyond excited and ready to embrace twin life! I saw a high risk specialist every couple of weeks, but the pregnancy was perfect. At 23 weeks, everything went south. I was in labor and I had no idea. My labor was discovered when I went in for a routine ultrasound. The team of doctors acted quickly. 24 long hours. Labor finally stopped. When they first told me I was in labor, I asked to go to the restroom while we were waiting for the doctor. I remember being in that bathroom and just crying. It felt unreal. I couldn't believe it.
Over the next 24 hours, there were SO many decisions to make and the lives of my babies hung on those decisions. If they performed a cerclage on me they could rupture Zechariah's sac, but if they don't early delivery was almost a guarantee. I couldn't believe those were my options. I don't remember sleeping much that night; I just journaled out so many prayers so the doctors would make the best decision for all three of us. In the morning, all the doctors who saw me said no to the cerclage (I was told it was rare; ALL the doctors agreed. This was the start of my hospital bed rest. I spent the next couple of weeks in a hospital bed, always finding ways to normalize the experience.)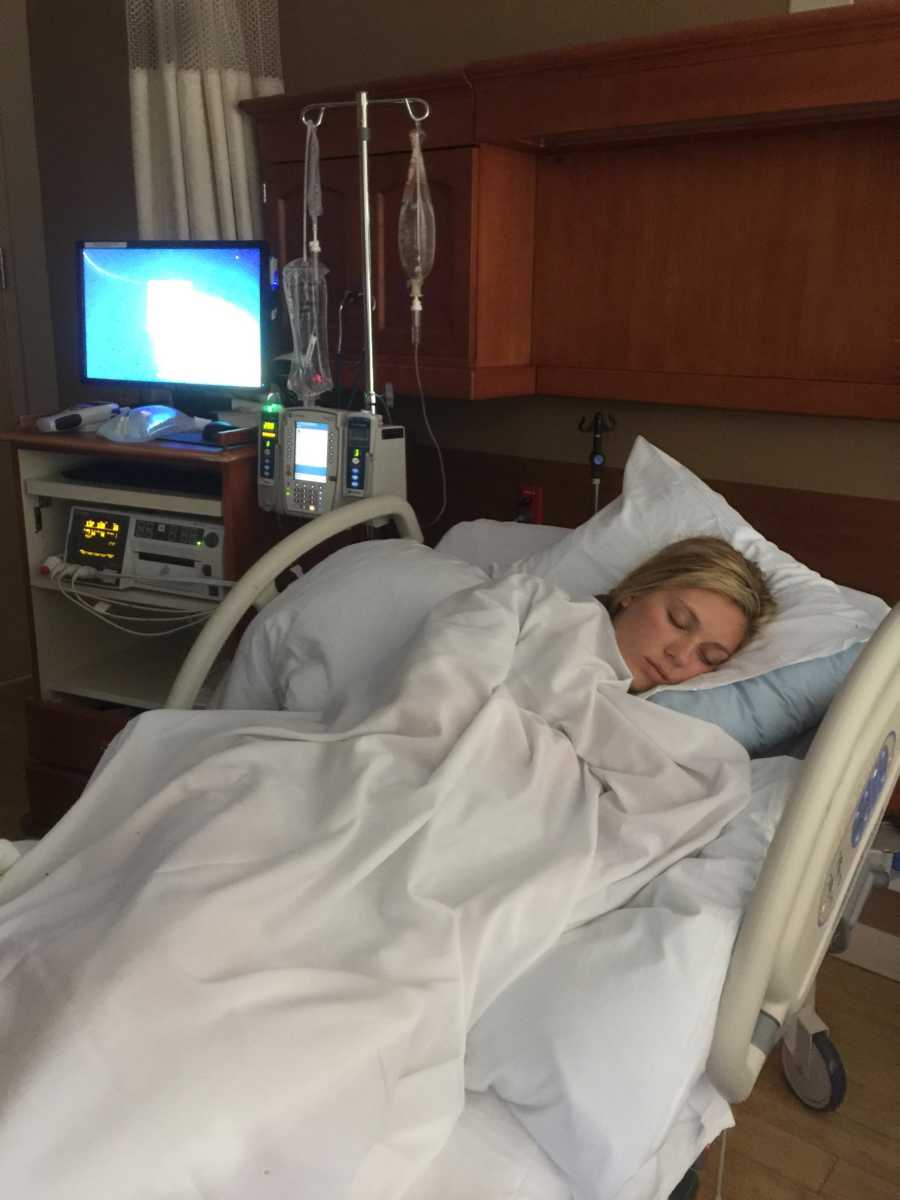 25 weeks. Contractions started, every 7 minutes. As quickly as they started, they stopped. I was monitored closely by the nurses that night, but by 6 a.m. I was being wheeled back into labor and delivery. Contractions became more intense and no amount of medication was helping. That evening, it was discovered Zechariah's sac was leaking amniotic fluid. An infection was spreading quickly and the only option was an emergency C-section. In the blink of an eye I was signing forms and being told my babies' survival rate was 50-80%. I was alone that day, so as soon as I was told I had to go into emergency C-section I called my husband. I tried hard not to cry. He was calm (as always) and called around. He made sure his family was by my side, along with so many friends! I also called my mom and that's when I started to cry. She reassured me and they drove out from Chicago to be with me. Truthfully, It's so hazy, everything happened so quick. I was pumped with a lot of drugs.
My husband Alex was driving home from a work trip, so his sister rushed over to be with me in the delivery room. I saw glimpses of my babies before they were taken into the NICU. As I was taken into recovery, I was greeted by my husband, family and friends. That's all I remember from that night. A voice pierced the darkness. 'Irina, you need to get up now.' Alex was gone. The nurse sat me in a wheelchair and pushed me towards the NICU. Nurses and doctors flooded the bedside of a tiny precious human. My little boy. Alex stood off to the side, letting the team work. I began to pray.
Through my tears I kept hearing questions, 'Should we keep resuscitating the baby? Mom, can we wheel you closer?' I resisted coming closer. Being closer meant goodbye. I was reluctantly being wheeled closer. Slowly, pain medication made its way through the IV. Machine after machine was being unplugged from his tiny 1 pound body. His small body was placed in my arms. A couple small seconds in my arms. One more breath. In and out. April 23, 2017 at 4:22 a.m., Zechariah went home to Jesus. It's difficult when you're holding your baby that just passed away and get handed a list full of funeral homes and the next steps. I remember holding him until I couldn't anymore. Crying but also not believing what was happening. Alex keeps everything inside always. But at this moment, I think he knew he needed to be strong or I would lose it. He requested for us to be taken to Anastasia's bedside.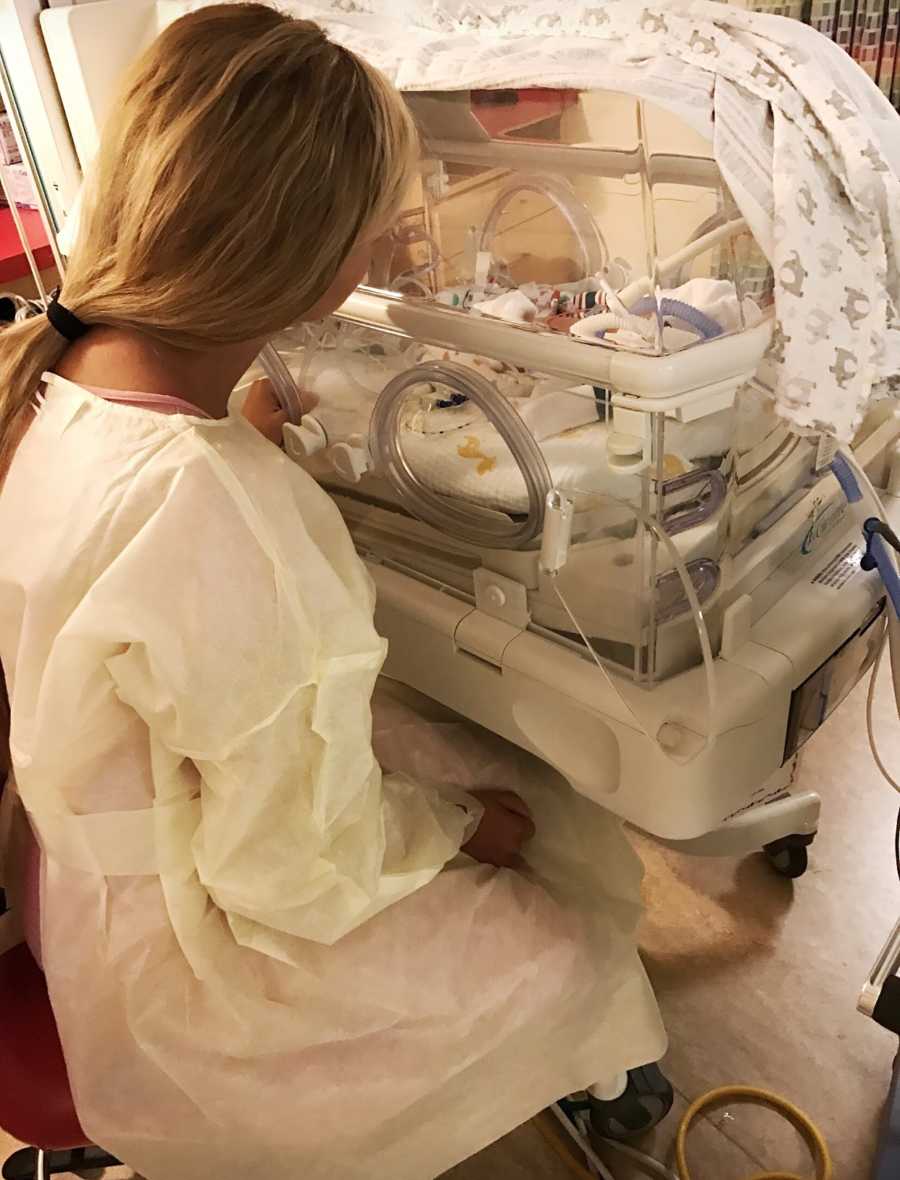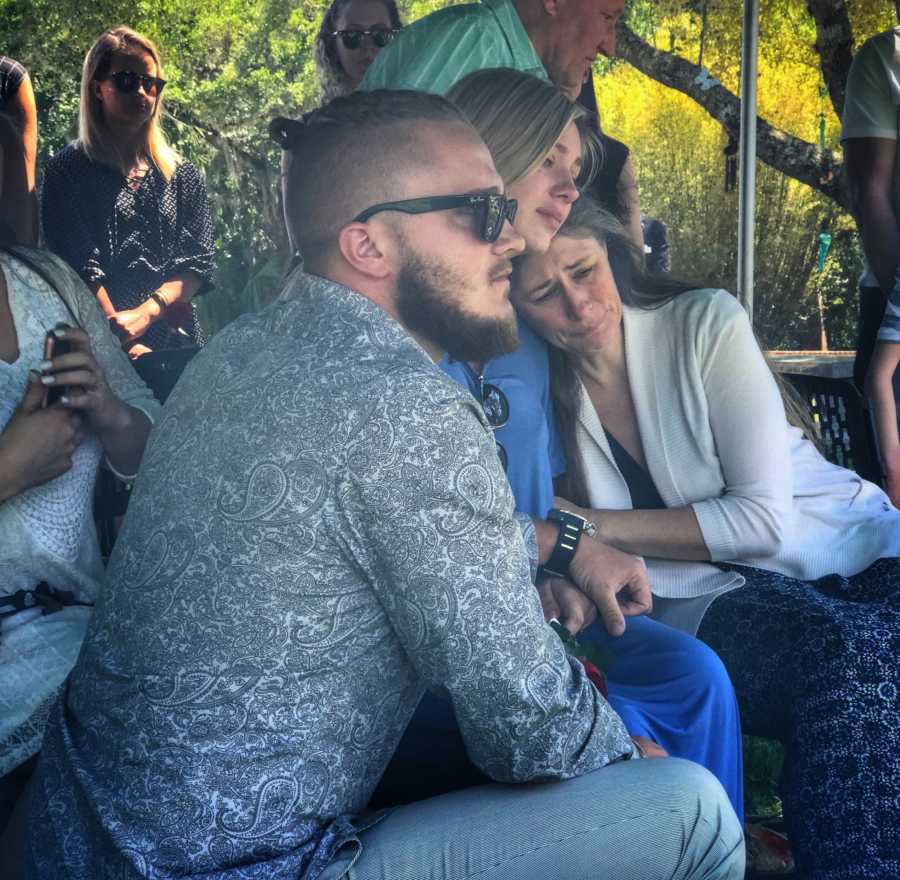 Anastasia stayed in the NICU for 118 long days, fighting brain bleeds, NEC (a fatal infection in the intestines), learning to eat, to breathe. My heart still breaks when I know there could be a little boy by her side. I still don't know why he was taken from us and maybe I never will. I think we want God to answer all our prayers with a yes and just aren't prepared when He says no.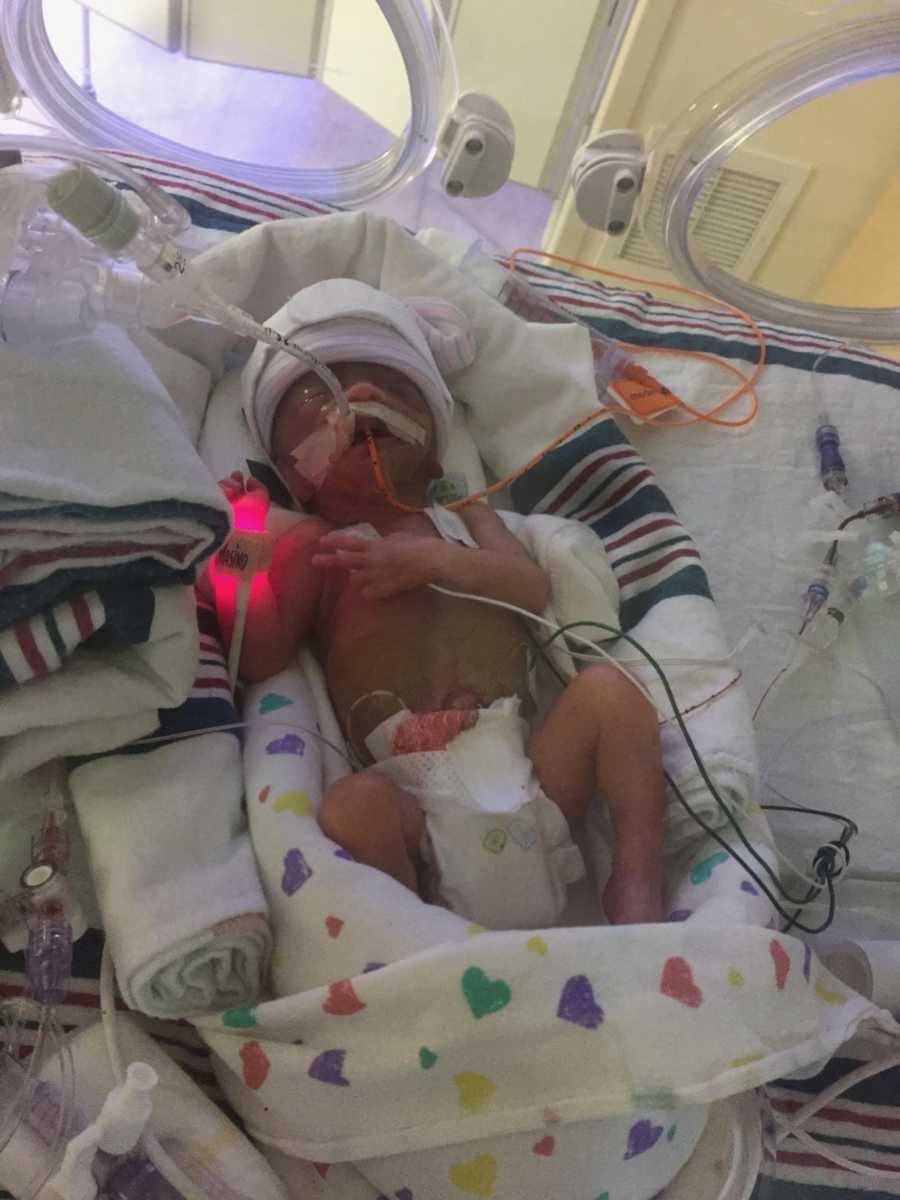 But He answered many other prayers. Anastasia's grade 4 brain bleed caused PVL (​Periventricular leukomalacia), at one month old. We were told she probably won't walk, talk and is at high risk for cerebral palsy. We did a lot of therapy! She graduated last September. Our physical therapist said, 'On paper, Anastasia doesn't make sense.' So, as much as she needed therapy, at the end of the day she is a miracle. Every nurse, doctor and therapist we come across is shocked. Here we are many prayers later… Anastasia walks and talks with no signs of cerebral palsy. God performed a miracle for us!
The hardest part was the loss on our marriage. They were born the night of the 22nd, Zachariah passed away the morning of the 23rd. And on the 25th was Alex's birthday and he had to go to the funeral home and pick out Zechariah's casket. We both needed time to process and in a lot of ways I think we are still processing. Our marriage is stronger in a lot of ways, but there are days when the heartache of loss seems to chip away.
We were lucky in a sense because of the high risk part of the pregnancy, we had a lot of appointments and we have so many ultrasound pictures of them both to remember him! Zechariah was always the calmer of the two. Whenever I was on monitors, he would cooperate and make it so easy on the nurse, but not Anastasia. When I think of him I don't think of a tiny baby, I think of him as he would be now. By Anastasia's side, cool, calm collected. She is our spunky sunshine and the best God-given gift in our lives."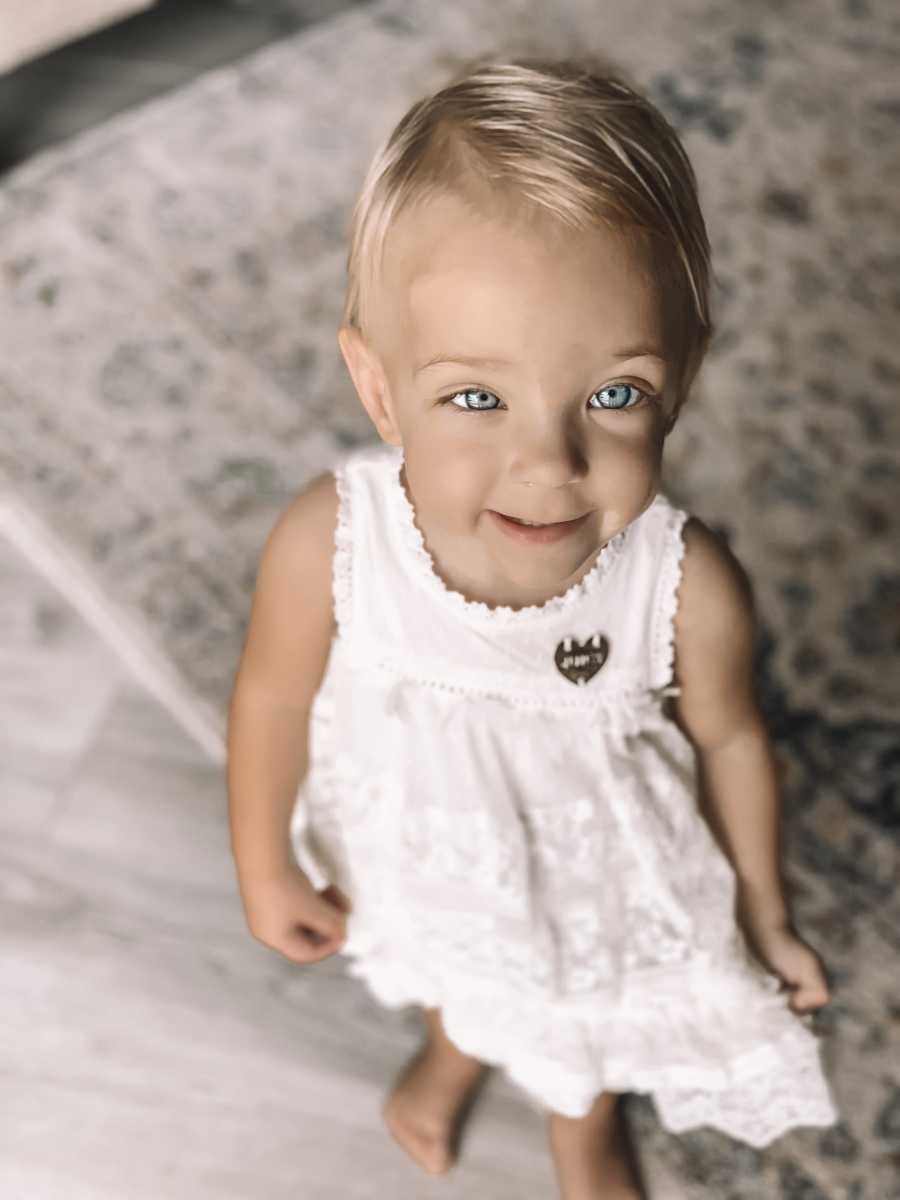 This story was submitted to Love What Matters by Irina Zakharchenia of Jacksonville, FL. You can follow her on Instagram here. Do you have a similar experience? We'd like to hear your important journey. Submit your own story here, and subscribe to our best stories in our free newsletter here.
Read other inspiring stories of strong parents here:
'Throughout my entire pregnancy, I had a ticking time bomb inside of me, and no one knew.'
'Ten weeks. That's when I found out I was having twins. 11 weeks, when I was guaranteed I wouldn't be having twins. 'Baby B is not going to make it. You're putting Baby A in serious jeopardy.'
Do you know someone who could benefit from this story? Please SHARE on Facebook to let them know a community of support is available.