"My niece, McKenzie, was a fun-loving sweetheart. She loved giving hugs. She loved to sing and dance. She was always very smart and studious and could talk her head off about absolutely anything and everything, especially the girly stuff. She was a huge girly girl and loved all things pink, purple, and glitter.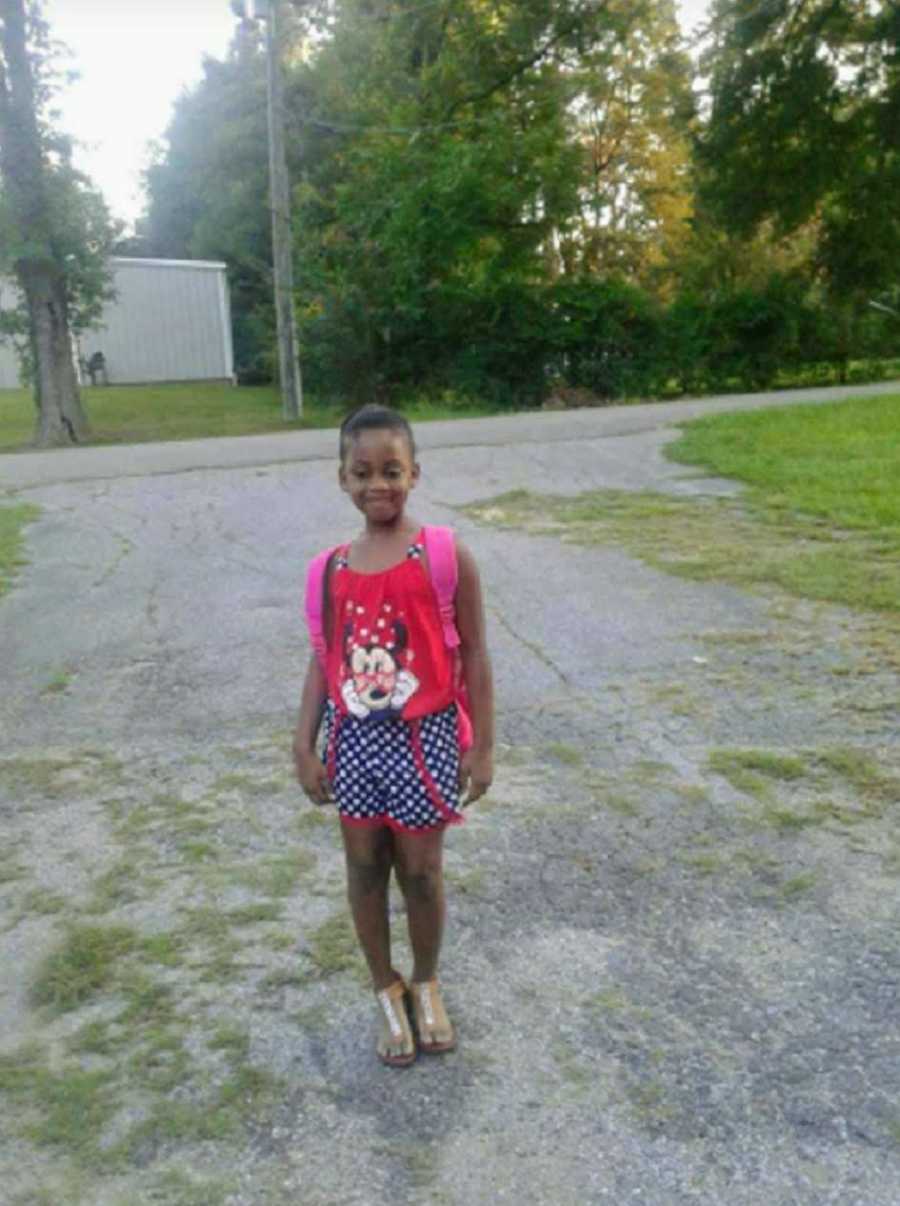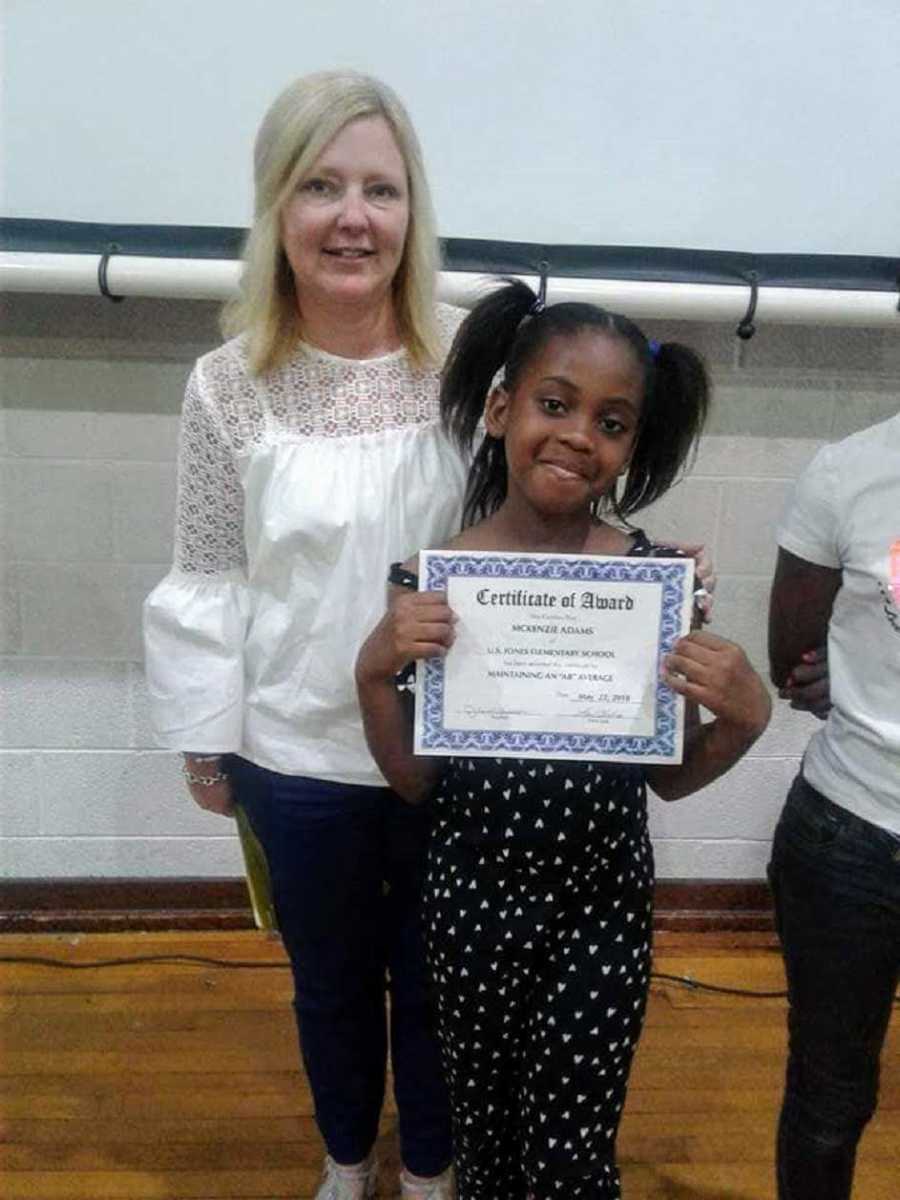 We have so many beautiful moments together, but our biggest thing we loved to do was wear boots. It was our thing. We wore boots all year round. I'd always take her out to buy new ones, especially when they were on sale. She had boots for now, boots for later. She'd even wear them in the summertime. In a t-shirt and shorts and 100-degree weather, she'd slide right into her boots. There was no stopping her. I always called her my little boot girl. She was the sweetest girl and never deserved the hand she was dealt.
At school, McKenzie had been good friends with a particular boy for years. He was white and she was black. The other kids used this is a reason to pick on her. She loved her friend dearly and took the mean comments like a champ. She always fought back and defended herself and her friendship. But that didn't stop the hate. In fact, the bullying only got worse. She was constantly berated and scolded. Other students started writing harmful notes to her with racial slurs. They kept calling her ugly and black, even stealing her clothes on occasion.
At first, she wasn't afraid. But it got to the point where so many were joining in on it and it became a daily occurrence. Whenever she'd write notes back to defend herself, she would get in trouble and end up in the office.
The school was large, but they knew what was going on. In fact, they knew our family very well. Myself and my two sisters (including McKenzie's mother) all graduated from the same school. On top of this, our mother had once worked for the human resources department for many years. Many of the people in the school system were some of her old colleagues.
As time passed, it became clearer and clearer that no one intended to stand up for McKenzie. When we turned her journal into the police, which detailed all of the bullying she endured, they turned it down quickly. 'We couldn't find anything,' they said. They claimed they didn't have enough in her file to take action. They even had the names of the children who were doing the bullying, all of whom already had plenty of write ups. But much to our disadvantage, action was not taken. Their parents had a lot more money and weight in the school district. We were left to fend for ourselves. These kids were never punished in a way they should have been.
On December 2, my own daughter turned 15 years old. My family and I got together on a conference call and sang her happy birthday. McKenzie sang. My sisters sang. My kids sang. At the end of the call, we began planning a trip to Birmingham that very weekend as we normally did twice a month. Birmingham was a great meeting point between where I live (Georgia) and where my sister, McKenzie's mom, lives (Alabama).
When I got off the phone, I didn't know that less than 24 hours later we would be receiving the most heartbreaking news imaginable.
It was Tuesday afternoon, the next day, when I found out. 6pm. One of my sisters called me crying. At the time, I had just gotten out of work and was walking into Burger King to get some food for my son. My little sister called me hysterically crying. Immediately, I asked, 'What's wrong?' Then, the news came.
'Mama called. She said she found McKenzie in the bathroom. She hung herself.' I was frozen in shock. 'The ambulance is here. Everyone is at the house. Please get here now!' My mom came in on the call, screaming.
'I'll meet you there.' I hung up, rushed home, threw clothes in a bag, and headed straight for Alabama. It was a four-hour drive away.
During the drive, I prayed and prayed for a miracle as my son slept behind me. Extended family members caught wind of the news and kept calling my number nonstop, but I couldn't answer. I was completely devastated and focused on getting there as fast as I possibly could. I tried. I just wanted to see my niece. To make sure she would be okay. But I'd never get to see her alive again.
My mother called while I was still driving. 'She didn't make it.' She was just 9 years old.
I knew I had to tell my son even though it would shatter him. He was the same age as McKenzie. They were only 6 months apart. We always called them the twins of the family because they were inseparable. When he woke up from his nap, I broke the news. Through the sound of cries and wet tears, I had to push through and continue driving.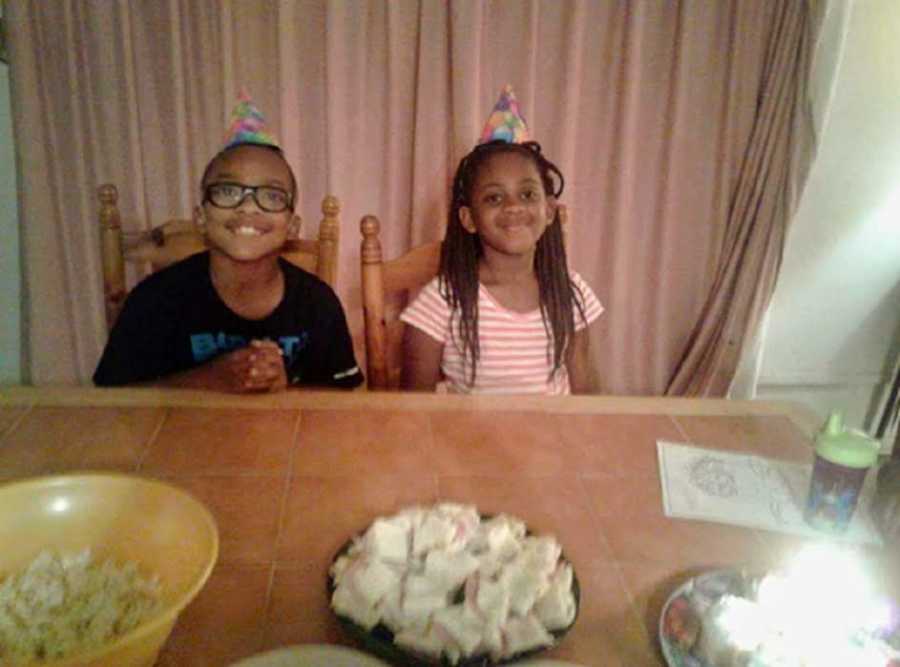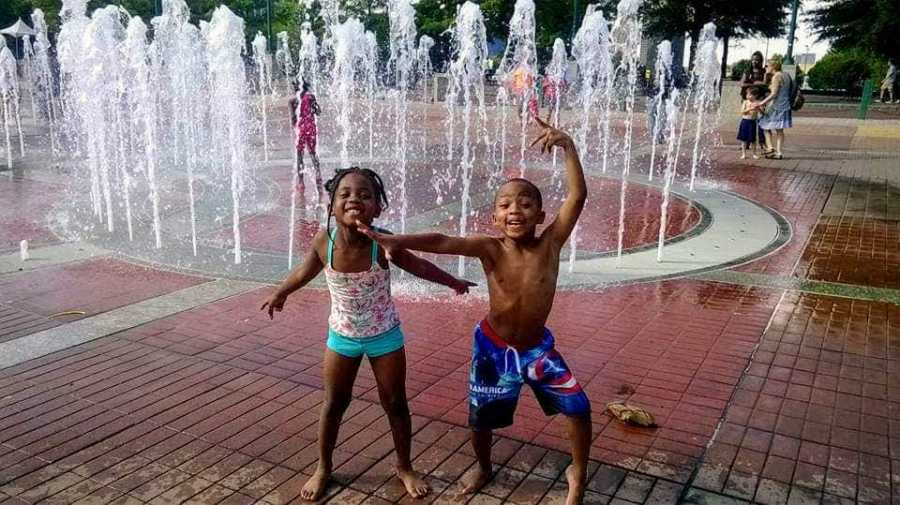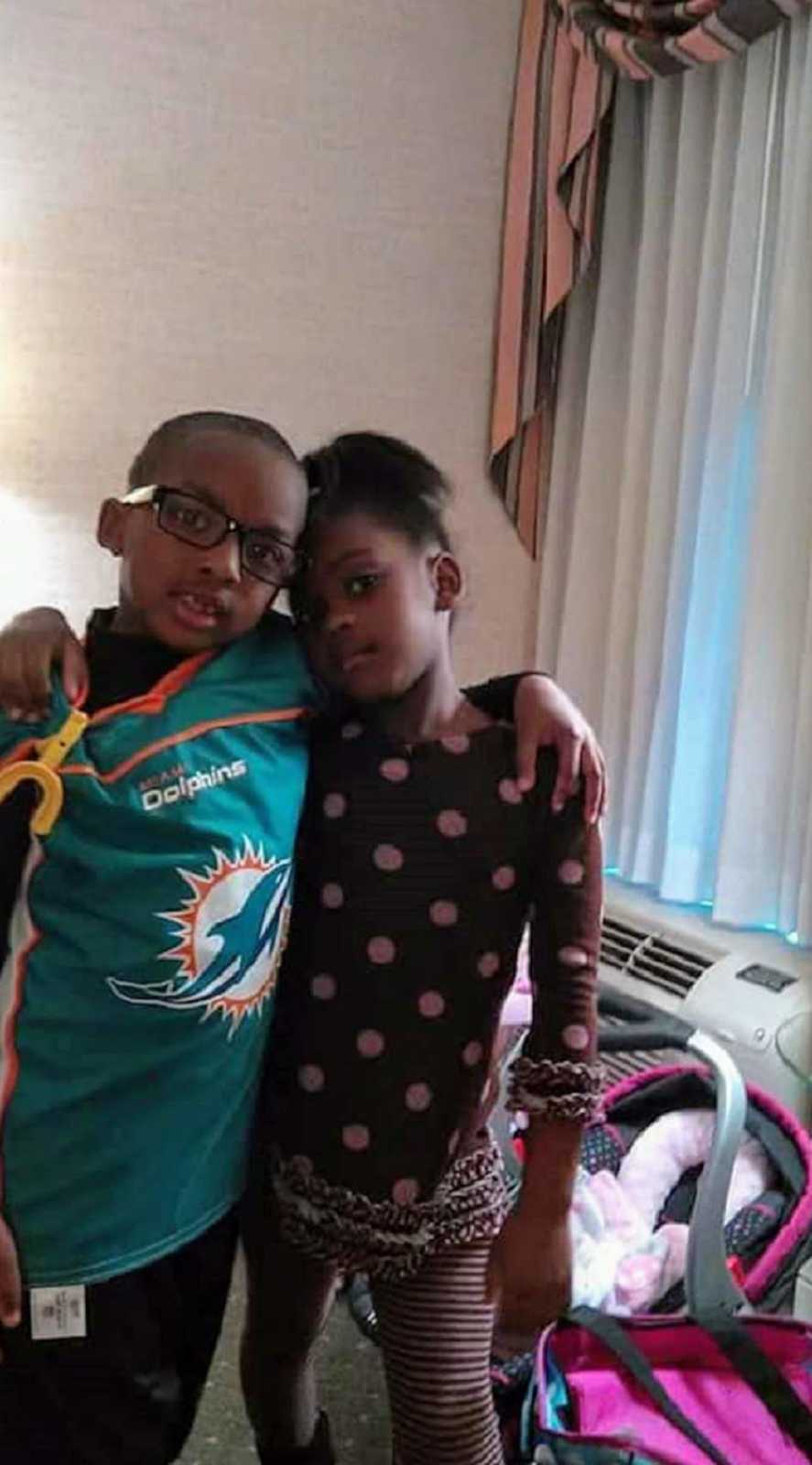 When I arrived, it was midnight. I went straight to the hospital. The superintendent of the school was already there, claiming he had seen something in McKenzie's file (even though it was previously stated by the police that 'nothing' was in this file). The hospital filled with many people in support of the family. Others came just to be nosy. We were all broken. As an older sister, I always wanted to protect my sister. And now I couldn't. I felt like I had failed her. We all loved McKenzie. We always told her how beautiful she was and to never listen to what others told her.
It was too late now.
During the planning of the funeral, we went back to the school. One of the very boys McKenzie had named in her journal countless times was sitting right there in the office, completely unscathed. I was enraged.
After McKenzie's passing, so many people questioned, 'Why didn't anyone know?' In reality, everyone knew. No one hid it. We wouldn't let it get swept under the rug. It got to the point where even other students' parents knew about it. McKenzie's friends' mother who was a stay at home mom would always notice when McKenzie was feeling down. She'd say, 'She wasn't herself today. She must have had a bad day. You should see what's going on.' And our family did just that. We watched all of the signs. We wrapped her up in so much love and support.
We were constantly checking in. One question we'd always ask her was, 'How was your day?' To the parents who blamed us for not doing enough in the aftermath of her passing, understand that just because you asked this question and your child is still living doesn't mean they're not next on the list. It just means to have more time to help them and demand change at your school.
But if I could go back, I wish we asked her other questions too like, 'What was the best part of your day?' 'If you had a party, who would you invite? Who wouldn't you invite? Why not?' Questions that dug deeper and got to the root of her feelings. Because in reality, even if you think your child is opening up, there is a lot they are still probably leaving out.
And to the parents who blamed my family and asked why we didn't do enough and ask these difficult questions, I would say this: Why didn't you ask your child if they were the bully? If they were the one taunting someone? As it turns out, when the news broke of McKenzie's passing, half of the parents who said they couldn't believe it and said their child had been friends with McKenzie, were the parents of the children who were bullying her endlessly.
Kindness is so important, but bullying doesn't just end with kindness. It ends with asking the difficult questions and confronting the fact that YOUR child might be the problem. We need to look at our own children before we point fingers. Bullies have problems too and that is important, but the ones being bullied are the ones who are taking their own lives.
We also need to take a hard look at what constitutes bullying. Many parents claimed that their children were simply messing around and not bullying. But messing around never ends with some saying, 'Please leave me alone.' And McKenzie said just that. Over and over again.
In the wake of this tragedy, I have taken my grief and turned it into something positive. I've created the McKenzie Foundation to help other kids stand up for themselves and help ensure that schools take action against bullies. I also work to create solutions to bullying and teach adults how to demand action. This journey has brought me all across the country giving speeches.
McKenzie was my very first niece. My boot girl. Now the only way I can ever be with her again is at a grave site.
McKenzie Adams. I will not let here name die. There are other McKenzie's out there and I NEVER want them to go through what my niece went through. I want them all to know that bullying DOES end. These situations end. You just need to hang in there. Life is always worth living."
[If you're thinking about hurting yourself, please call the National Suicide Prevention Lifeline at 1-800-273-8255 or visit suicidepreventionhotline.org to live chat with someone. Help is out there. You are not alone.]
This story was submitted to Love What Matters by Eddwina Harris of Atlanta, Georgia. You can follow The McKenzie Foundation here and donate here. Submit your own story here and be sure to subscribe to our free email newsletter for our best stories.
Read more stories like this:
'Mom, I need you to know I love you. But I can't do this anymore. I'm at a bridge. I love you.': Mom recalls the 'unbearable' emotion learning of son's suicide attempt, 'I am NOT okay'
'Please don't blame yourself mom. I LOVE YOU! I'm now looking down on you. LOOK UP. I SEE YOU.' These were the last words my son wrote the day he took his own life.'
'Suicide is always a viable option,' I read the Snapchat my 16-year-old son sent his ex-girlfriend that morning. 'How is your day going?,' I texted him. I didn't tell him she had sent it to me.'
Do you agree that we need to put an end to bullying? SHARE this story on Facebook with family and friends to let others know.