"Just a week ago, I was sitting in a hospital bed begging for them to let me die. I told the doctors I was beyond hopeless and told them there was no point trying to save me. Now as I sit here on the beach in Hawaii, I realize I somehow had a little bit of fight left in me when all hope seemed completely lost.
As I was admitted to the psychiatric hospital for what seemed like hundredth time, I was 100% sure that I was going die and die soon.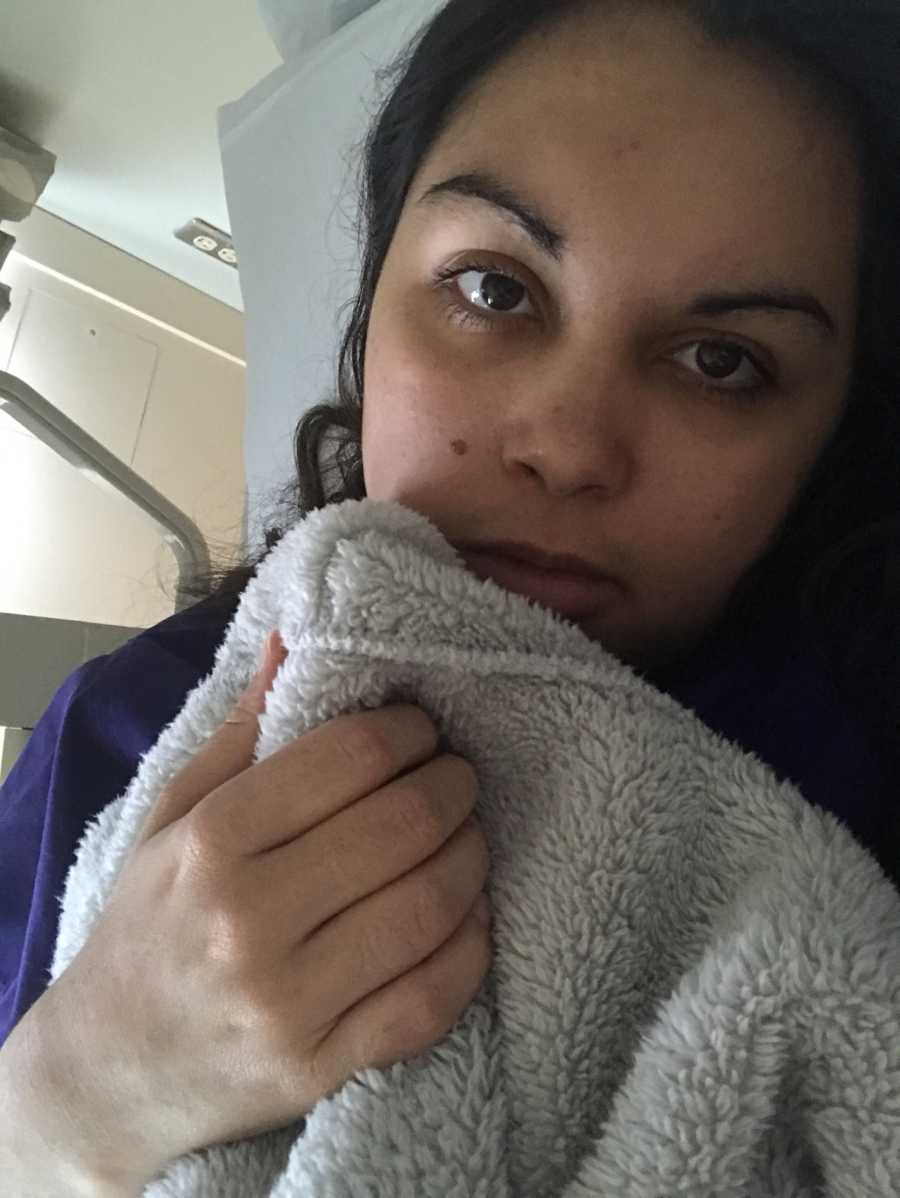 They put a camera in my room and quickly realized I would need a one-to-one. A person to sit within arm's length from me at all times. They kept their eyes on me and made sure I didn't hurt myself. I cried and cried for hours at a time. Fighting multiple mental illnesses was excruciatingly painful and pushing me over the edge. So often I found myself unable to breathe. I gasped for air and felt that I was beginning to lose a battle I had been fighting for so long. I've severely struggled ever since my older sister took her own life. She was my everything.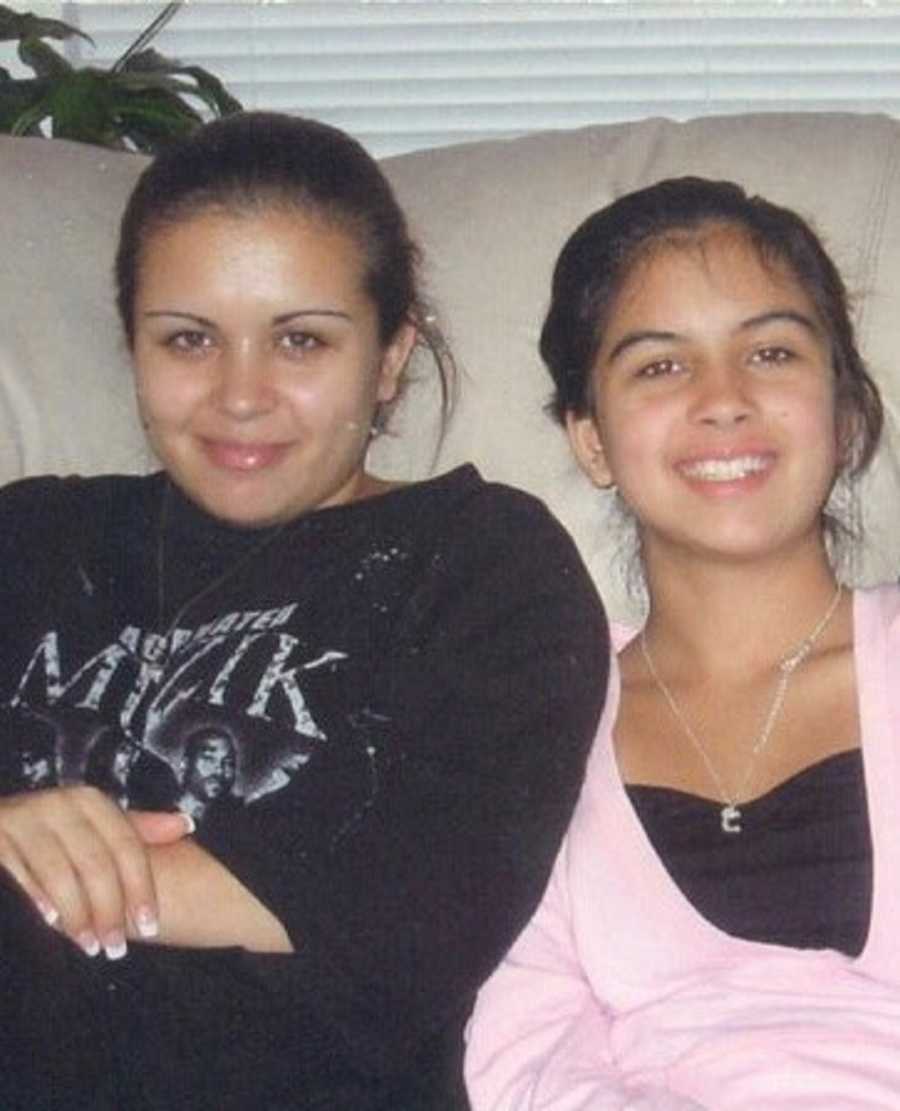 I remember my nurses looking me deep into my pain-filled eyes and telling me, 'You can do this.' My one-to-one would often grab my hand and try to calm me down. They would try to assure me that I was not helpless.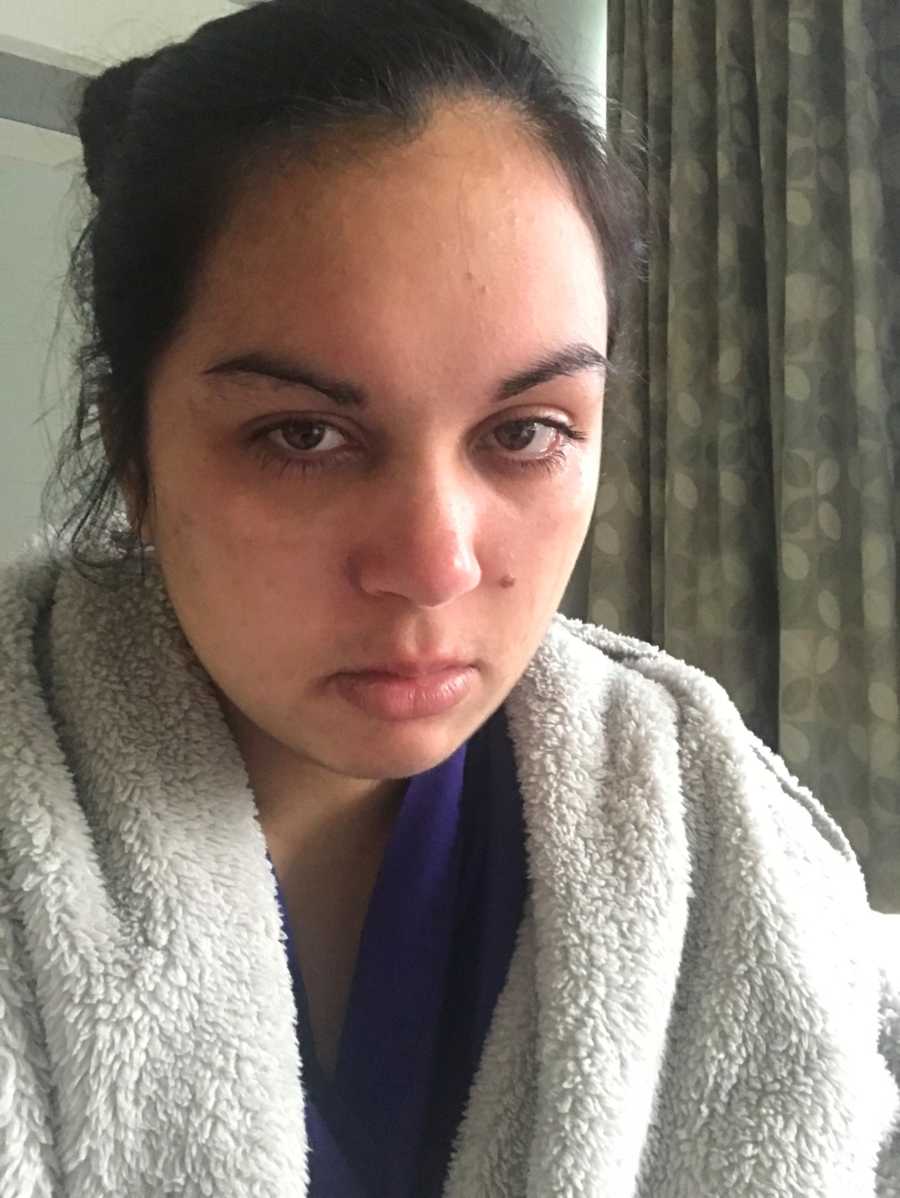 My psychiatrists and therapists worked tirelessly to figure out how to help me. It seemed as if I had tried everything. I had tried pretty much every psychiatric medication to ever exist, been to countless different hospitals, institution stays, residential stays, different therapists and all kinds of treatment. I had been close to death multiple times and they all knew that without treatment, I would not live much longer. I felt hopeless and grieved the life I once knew. The days I was not consumed with thoughts of death, debilitating pain, covered in scars, and spending my days in the hospital. I was on the brink of death.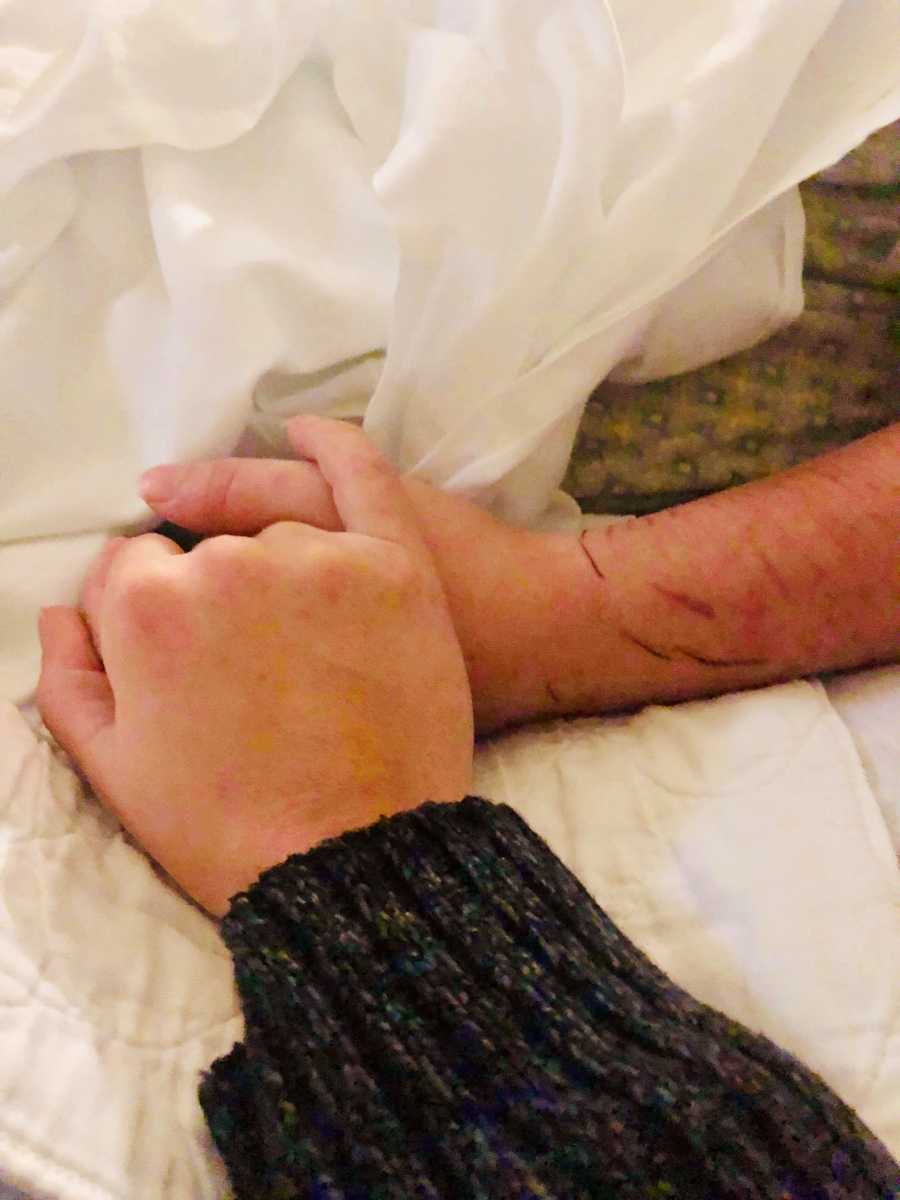 The psychiatrist told me they would only keep me admitted if I agreed to do electroconvulsive therapy (ECT). I was so desperate for help that I agreed. I was told it would not be easy and would take a toll on my body. That it would be harsh on my memory and I would lose a lot of my memory. People I knew warned me about it. I was told I shouldn't do it. I felt I had no other option. To me, it was this or death.
I remember being rolled into an operation room while lying in a hospital bed. I looked up at the ceiling and prayed this would work. I was nervous as I didn't know what to expect. Quickly the anesthesia knocked me out and the next thing I knew I was being woken up. I received over 10 treatments. It took a toll on me and I slept a lot after each treatment. I would have intense headaches and did lose a lot of my memory. Most of what I remember now is from pictures, what people have told me and everything I wrote down at the time. My body ached but not as much as my soul. I longed for peace.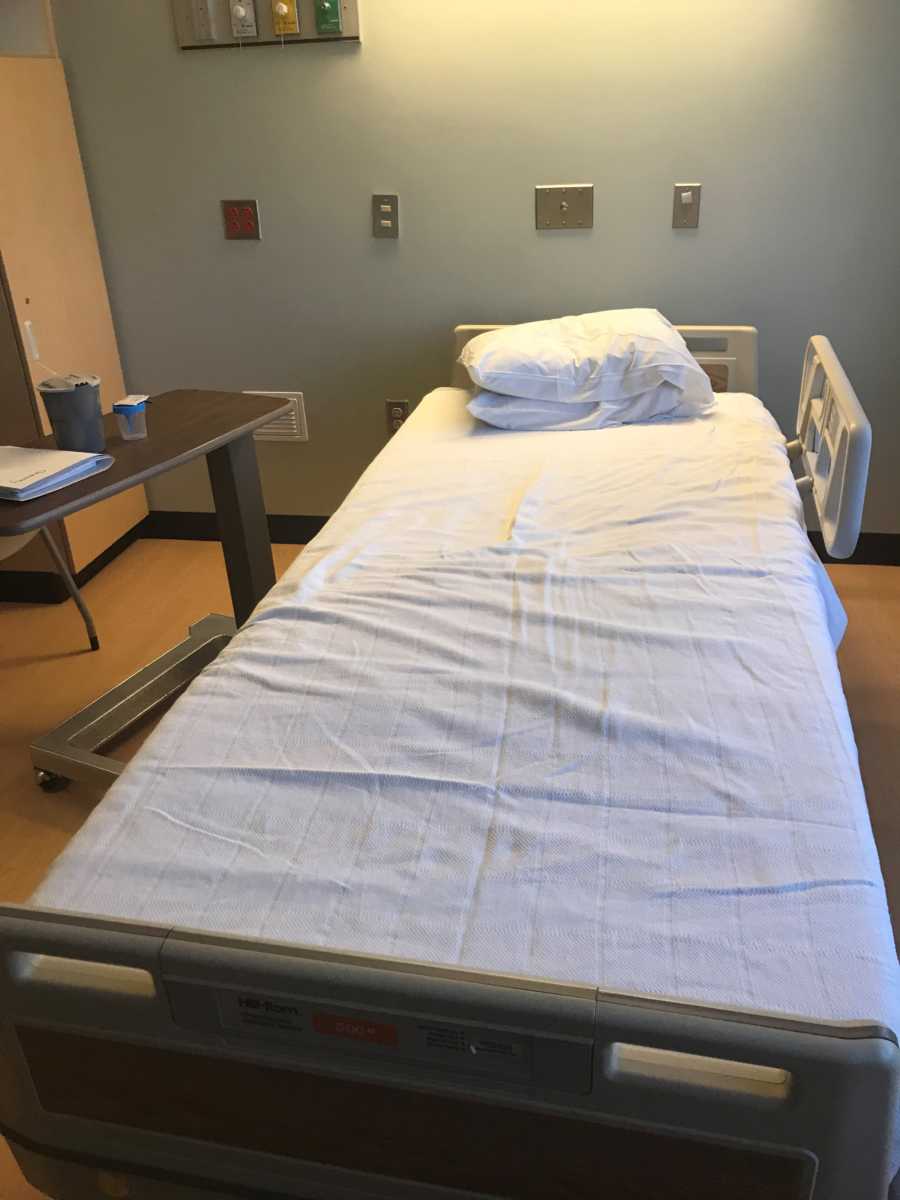 It wasn't that I wasn't grateful for my life or that I wanted my life to end this way. It wasn't that I took my life for granted. It was that my illnesses were killing me. I was once the epitome of positivity and inspired to help other people. I became a person I no longer recognized. ECT made me forget a lot, but I was still in a great deal of pain. When my best friend Lauren, who also fiercely fights mental illness, mentioned going to Hawaii with her, I quickly turned down the idea. I was in the hospital in Alaska and going to Hawaii seemed impossible. I mentioned it to the person who for over 10 years has been the closest thing I have to a father. He had been the only person to visit me in the hospital in days and had been there for me when I felt alone. 'You have to go,' he quickly told me. 'I will help you make it happen.' I mentioned it to the nurses, doctors, and therapists and they told me I needed to go.
Talking to my brave and dear friend Lauren inspired me to eventually say yes. She, too, has attempted to take her own life. If not for a stranger intervening who happened to pass her on the bridge, she may not be here. But she is. And I am so grateful. If she could make this trip, then I believed I could too. I was tired of lying in a hospital bed and desperate for some relief. I needed something to bring me happiness. I was in such a dark place and finding excitement was hard. I had to be convinced that I even deserved to have fun, go on vacation or that I could truly live. The man who is like a father to me helped me immensely. I can never say 'thank you' enough times. Without him, I could have not have even thought about coming to Hawaii. With help from so many people, the impossible happened.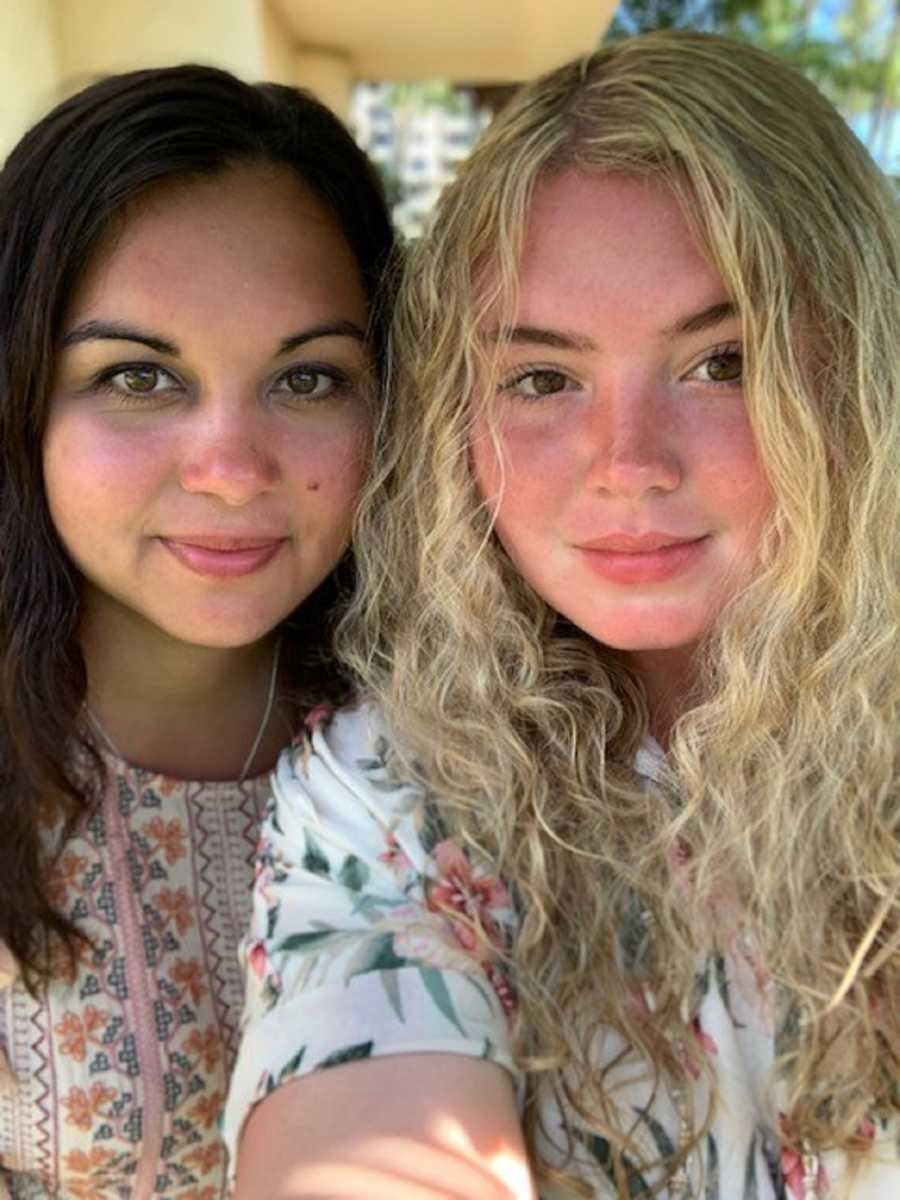 As I am here in Maui swimming in the ocean, the waves give me the peace I had been longing for. But my unbearable pain, wanting to die, deep hurt and the darkness did not go away. As I posted smiling pictures, I longed for people to know how hard I was fighting. I was scared I would be judged if people saw how deep I was hurting, but mental illness did not give me a break. The thing about mental illness is that it doesn't matter where you are, how much fun you're having or who you're with. It will not magically disappear, even if you're in the most gorgeous place ever.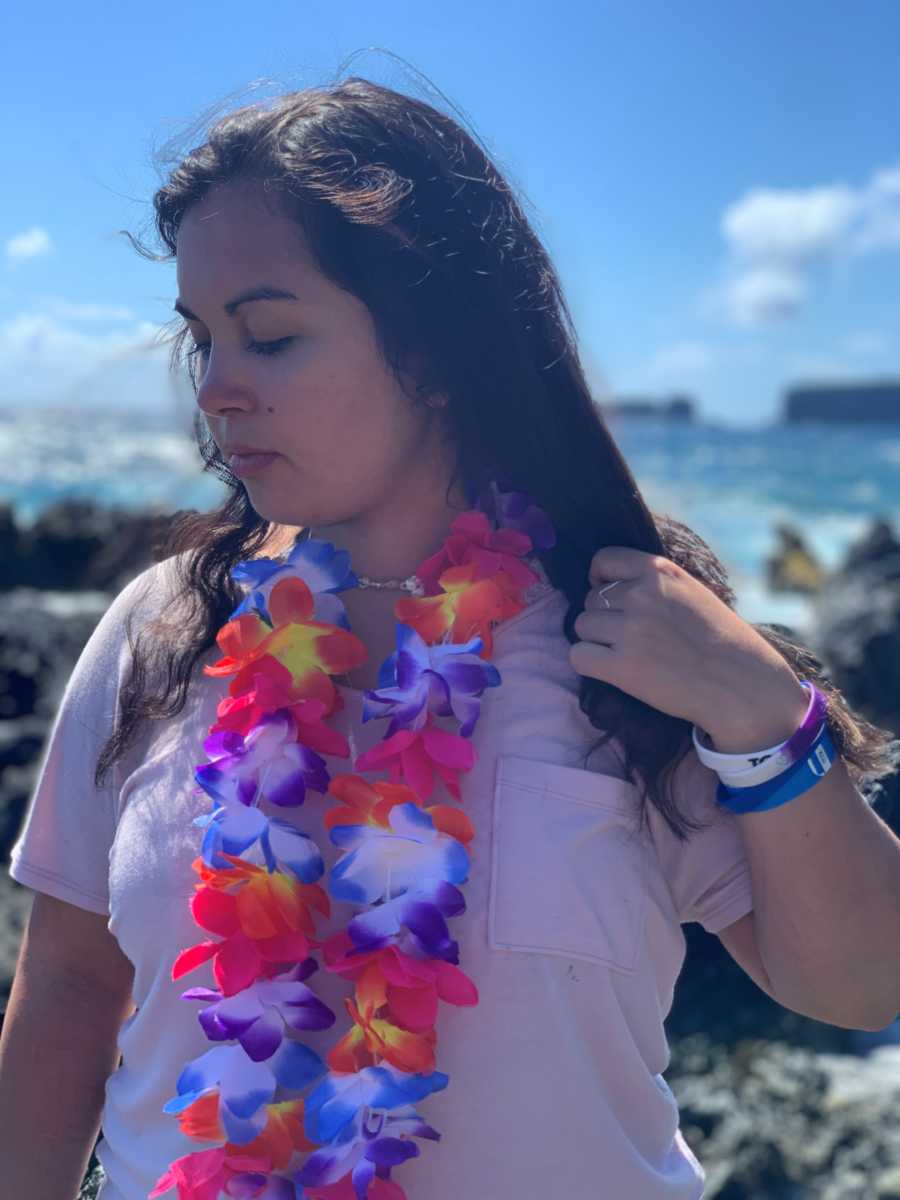 I had times where I questioned if I left the hospital too soon. I had stayed there over a month and had just left a short week ago. Was it too soon to be in Hawaii?
I was determined to have an incredible time with my best friend. After all we had both been through and conquered, we truly deserved to have fun. I did have an incredible time. I went from laying in a hospital bed to laying on the beach. We jumped from rocks, went scuba diving, parasailing, zip lining, swam in the ocean, and just tried to live life to the fullest. I had become fearless. After all I had been through, nothing scared me anymore. We had fought to be here and beat the odds many times. We both were not expected to be here living, but we are here making up for the days we've lost. We laughed more together than I had laughed in months. Our stomachs and faces hurt from laughing.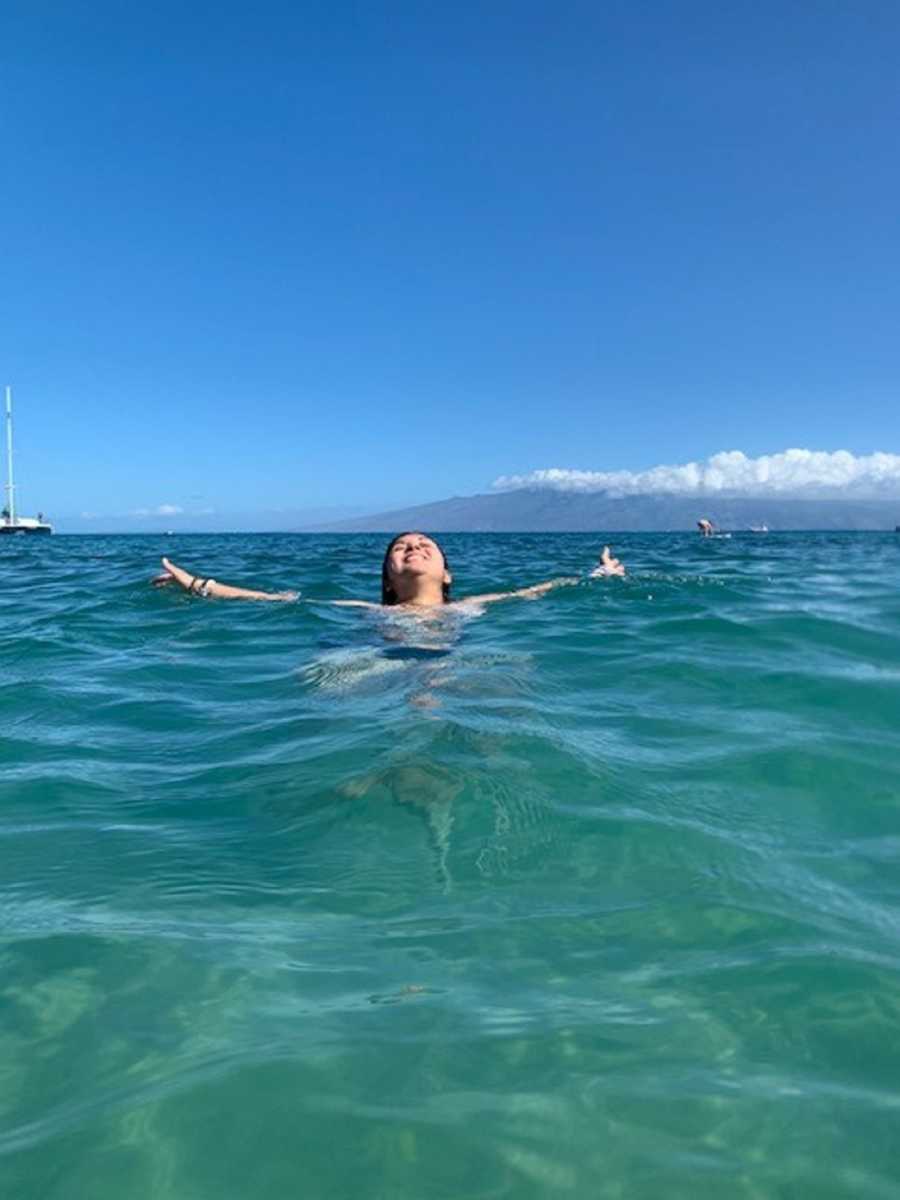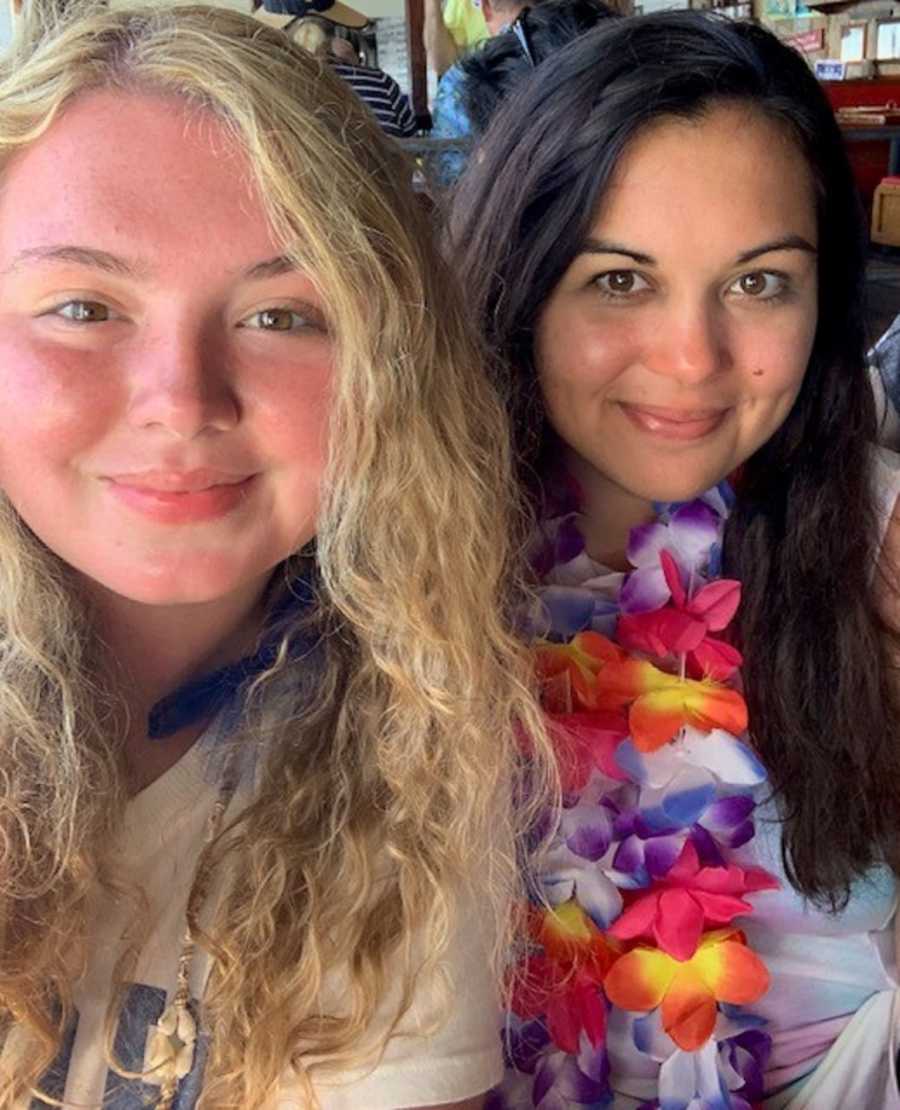 I had times where I broke down, I failed, I thought things I shouldn't have, I became hysterical and began to hyperventilate. I had moments of self-hatred and made mistakes. I apologized, asked for forgiveness and patience. I told people I was trying my hardest, but I also messed up. I was told the world would not be better off without me, and I tried to believe it. It was the main lie I believed in by head. I was often able to forget how bad my heart and soul aches.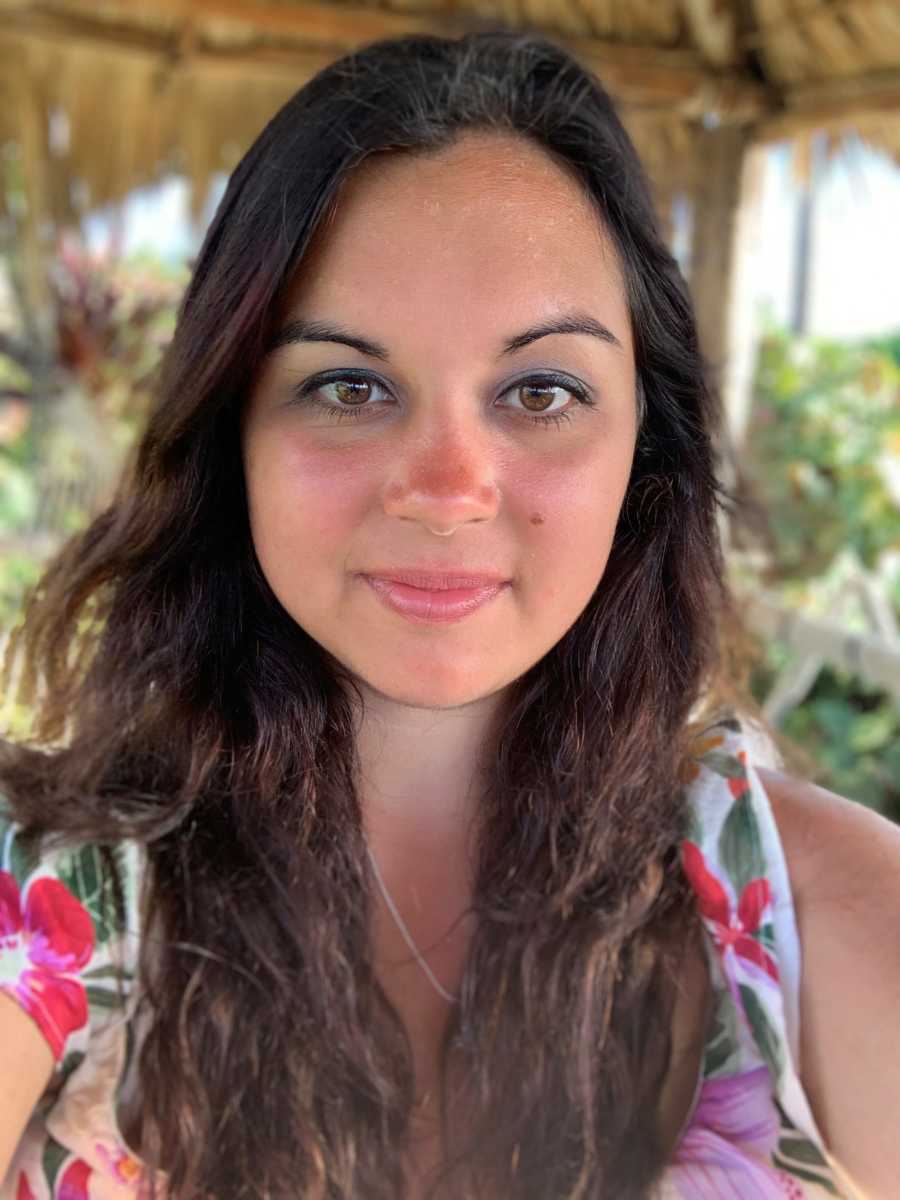 I found some peace and learned how to live again. I felt free from the trenches of death that held me so tight.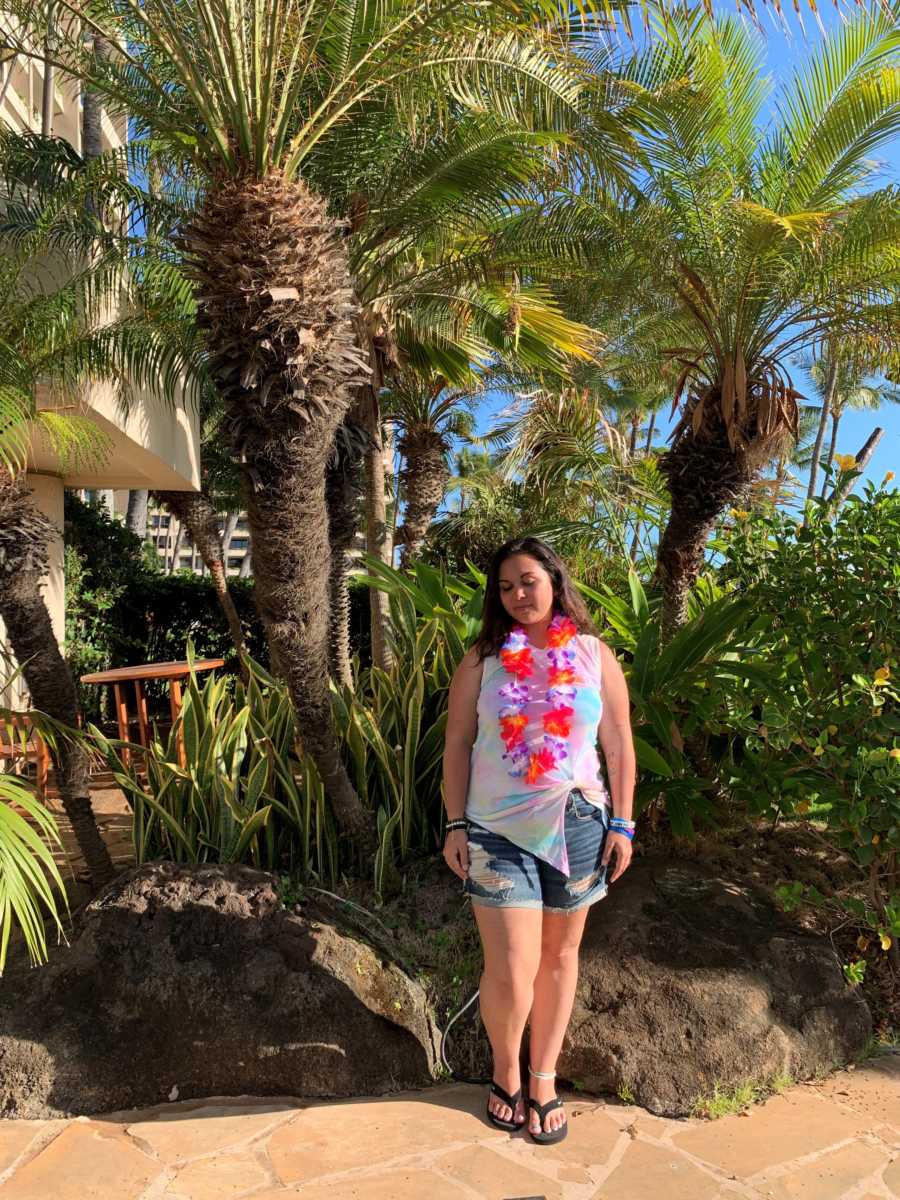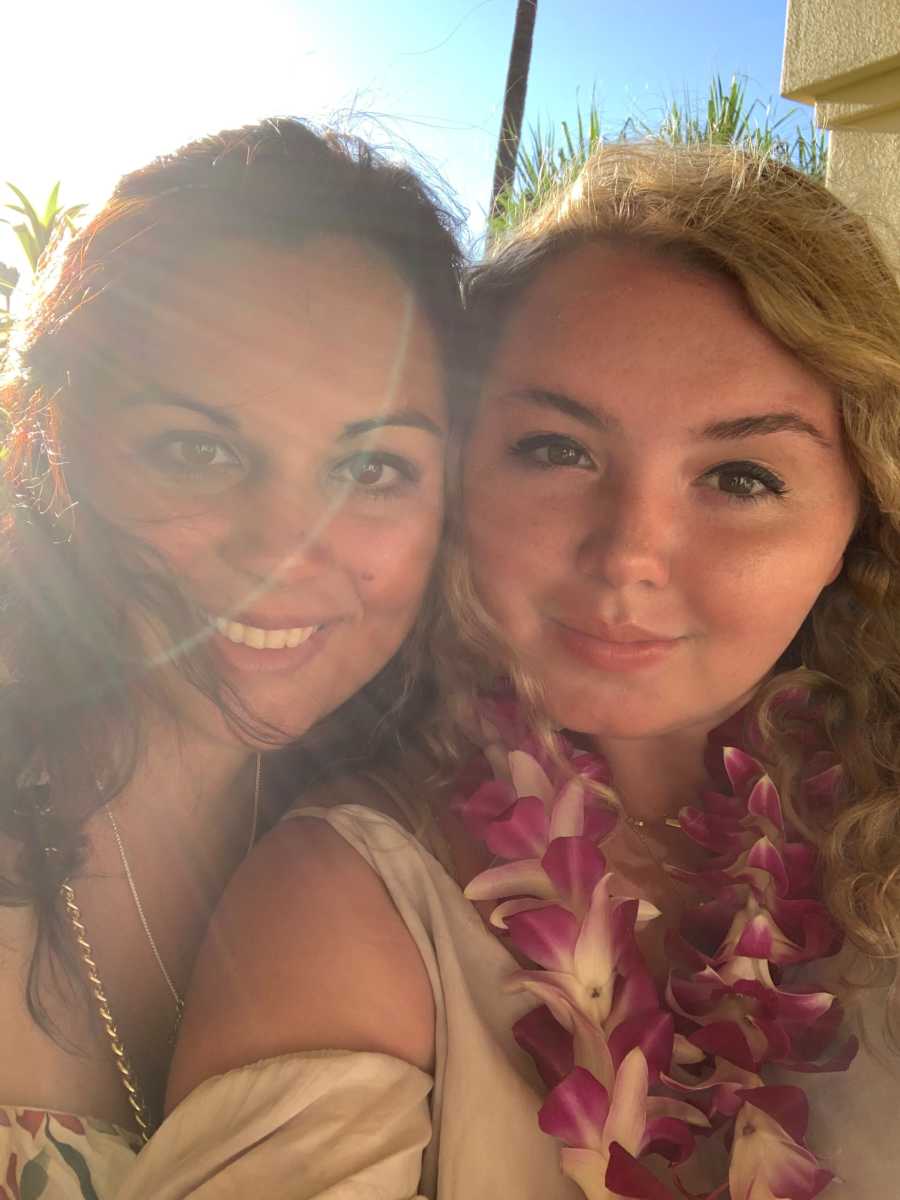 I want to end this with a message of hope. To those of you fighting something that seems impossible, you can overcome it. I know it seems like what you're going through may never come to an end, but it will. I know you're tired, but I also know you have a little fight left if you. You are not alone and can get through this. Please don't give up. This world needs you, even when your brain tells you different. There is always help available and options out there. This is not the end. You can do the impossible. Together, we can learn to live again. There will be hard days and you will mess up, but you will get through it. I am with you and my heart goes out to you. It is okay to not be okay. Please keep breathing with me, even when each breath is a fight."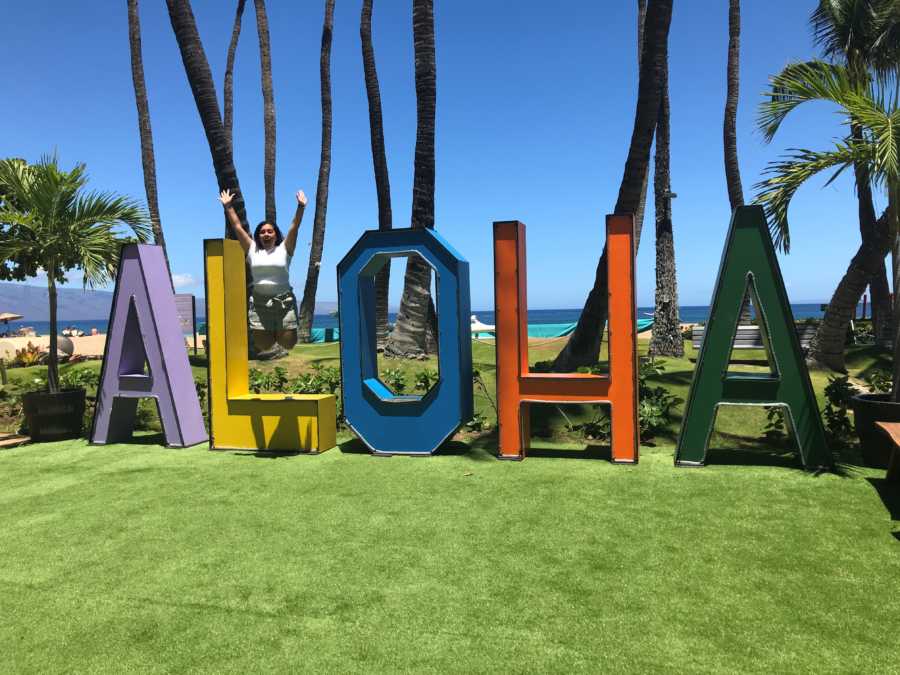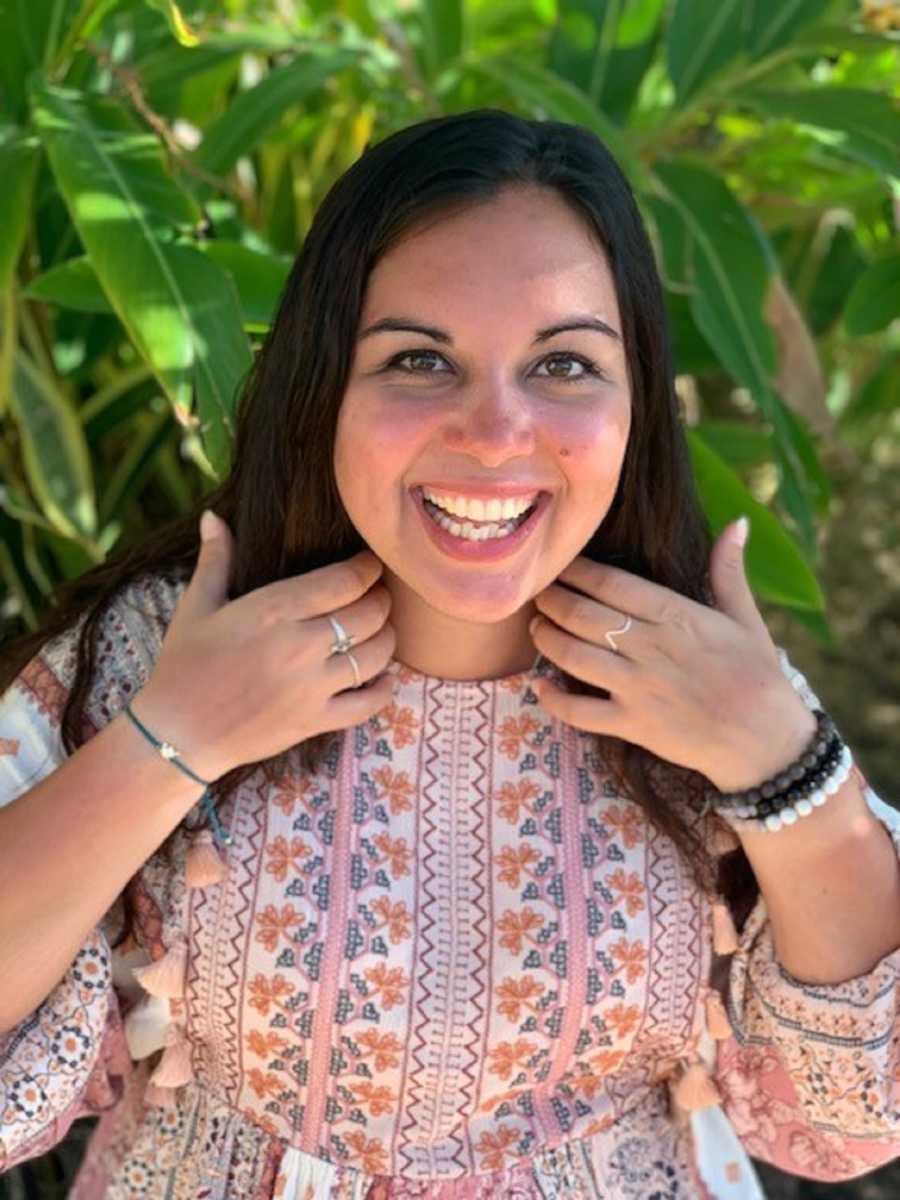 [If you're thinking about hurting yourself, please call the National Suicide Prevention Lifeline at 1-800-273-8255 or visit suicidepreventionhotline.org to live chat with someone. Help is out there. You are not alone.]
This story was submitted to Love What Matters by Courteney Vidal. You can follow her journey on Instagram. Do you have a similar experience? We'd like to hear your important journey. Submit your own story here, and be sure to subscribe to our free email newsletter for our best stories.
Read more about Courteney's backstory here:
'When I was 12 years old, my older sister died by suicide. She was my whole world. This year alone I've had over 20 suicide attempts.'
'I begged for you to stay the night, but you said you had to go. I gave you a big hug, not knowing it would be the last. You told me you would see me soon. I believed you.'
'I woke up expecting it to be my last day on earth. I bought a bottle of pills and razors. Then I bought a rope. I had 3 different plans and figured one of them had to work.'
Provide hope for someone struggling. Please SHARE on Facebook to let them know a community of support is available.