"My name is Dana, I'm a 24-year-old Canadian living in Toronto with my boyfriend, Tommy, of 5 years, and my new 12-week-old puppy, Kuma! There are a few things you should know about me… I love to online shop, be creative, and I'm a dog walker! Oh, and 4 years ago today, I had laser eye surgery, which left me with very uncomfortable complications. Cornea neuralgia, which is nerve damage of the eye, was my final diagnosis—but we will get into it.
As I write this, my chest is tight. I should probably tell you, I also have anxiety. In March, I shared a TikTok about my complications and it got some traction, which is great for our community of the damaged, but can be overwhelming and scary for me at times like this! When Love What Matters reached out to me, I almost declined… I thought to myself, 'Three pages about me? About my complications? I don't even know if it's feasible!' As I hopped in the shower (one of my happy places), the memories flashed through my mind like a movie. I then reminded myself of all the others hurting, too. It's not just me; there are others hurting way worse than me, others who see life as a burden. Others who can no longer see the beauty in life and are instead surrounded by too much pain and don't have the means to seek treatment.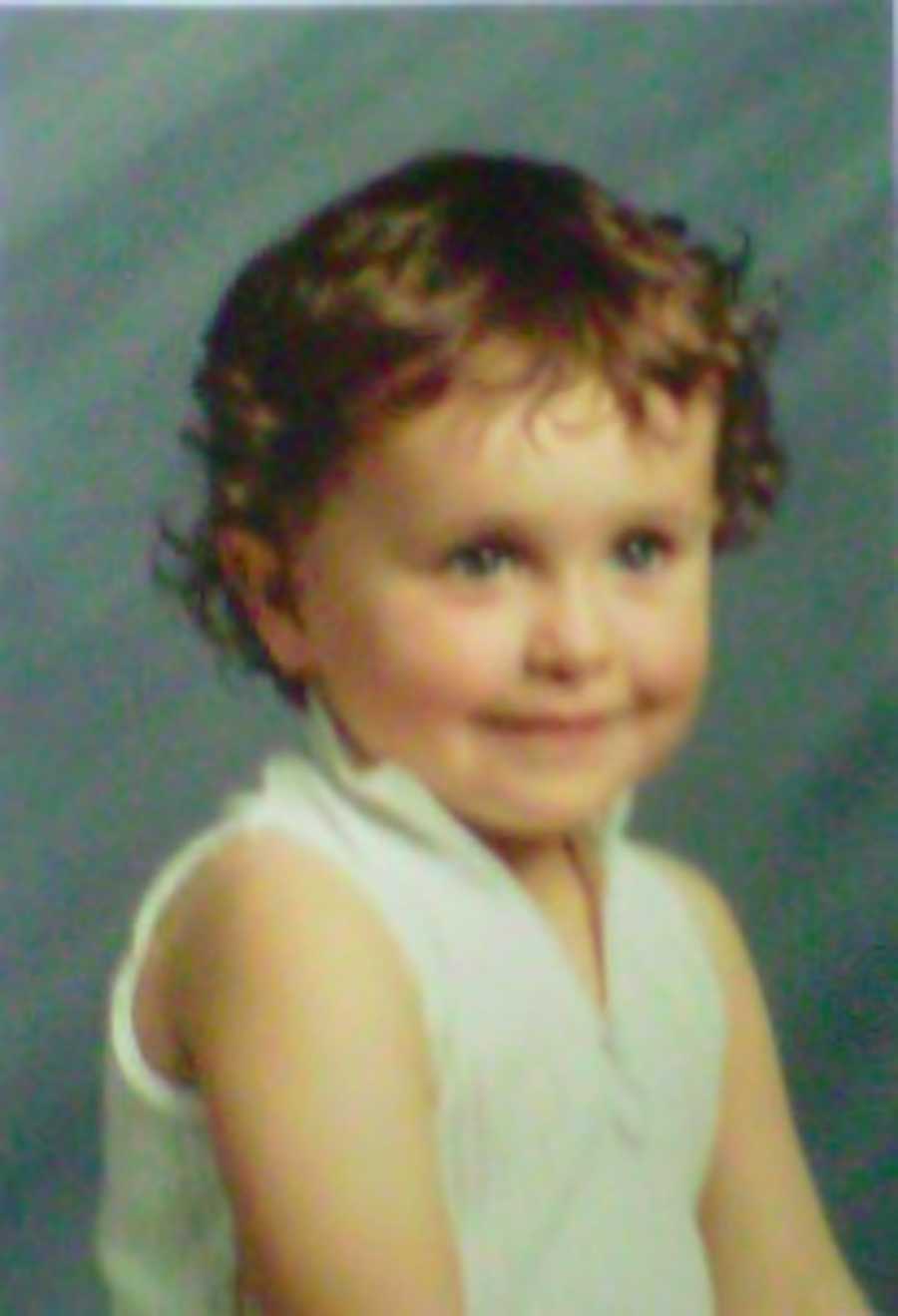 Although I can't speak for them, I thought if sharing my story and telling others they are not alone helps even just one person, it would be worth it. So, here is my story…
Growing up, I was pretty quiet and kept to myself (must have been the anxiety). I started wearing glasses at the age of 6. I still remember my parents telling me not to wear my glasses while on the monkey bars in fear I would break them! I remember, while growing up, there would be stages of glasses being 'cool' or glasses being deemed 'weird and nerdy.' I remember them becoming a nuisance for me between the ages of 10 to 13, when dancing was an absolute passion of mine. Glasses weren't an option while I danced, as my glasses would fall off during turns, leaps, and various moves!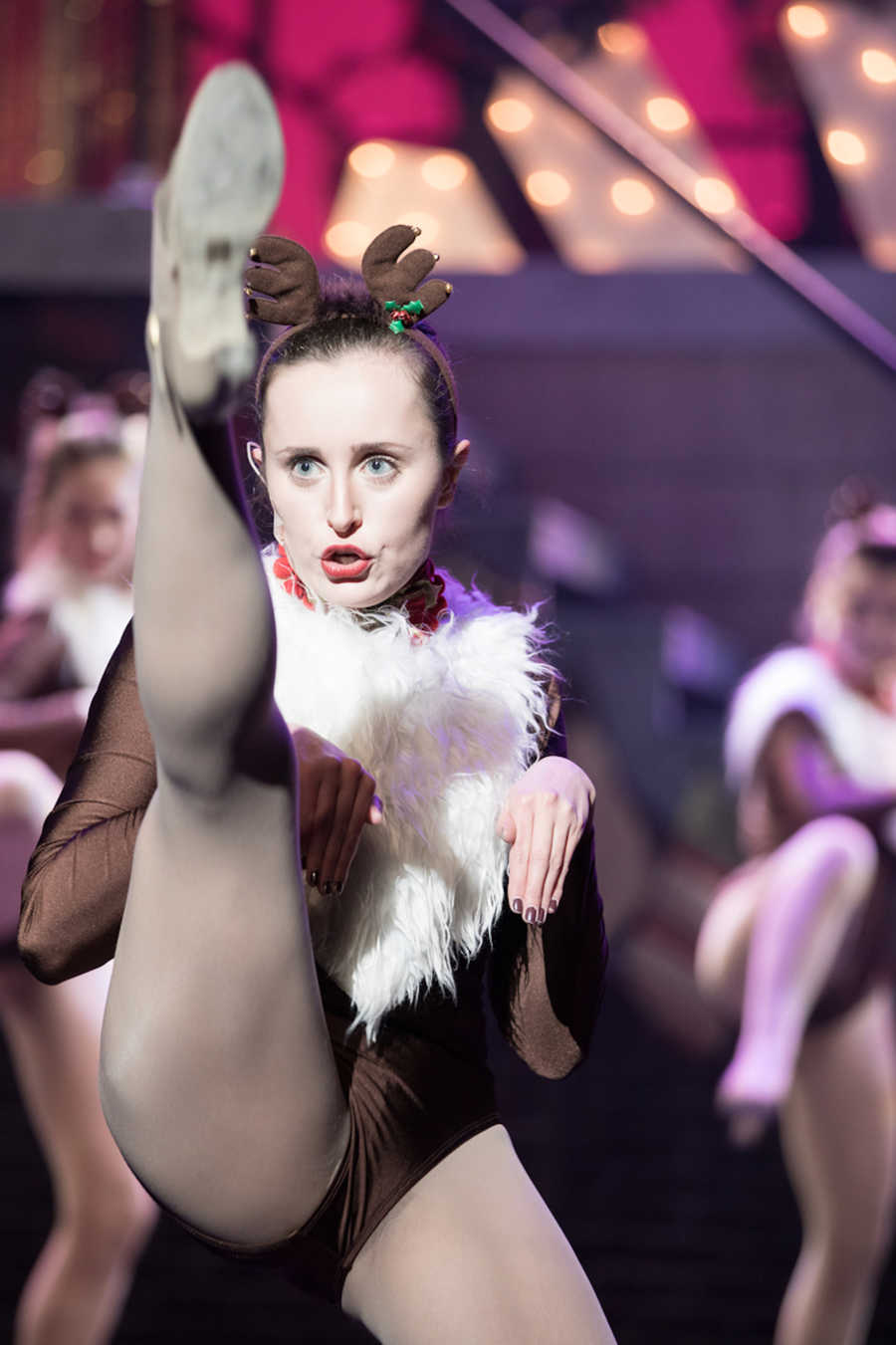 This is when I discovered contacts, which I adjusted to easily. I remember getting them in perfectly the second time and feeling like a completely new person. No more nerdy-looking Dana. I wore contacts for the next 8 to 10 years, and with every day that passed, they became more and more of a problem… Why? Because I knew something 'better' and 'greater' was out there… laser eye surgery! After completing school for musical theater performance, I went for my consultation as promised by my parents. You see, my laser eye surgery was pretty much a graduation gift. I remember asking for it the year prior, and I am so glad they told me to wait, as completing my diploma in that much pain would have been less than manageable.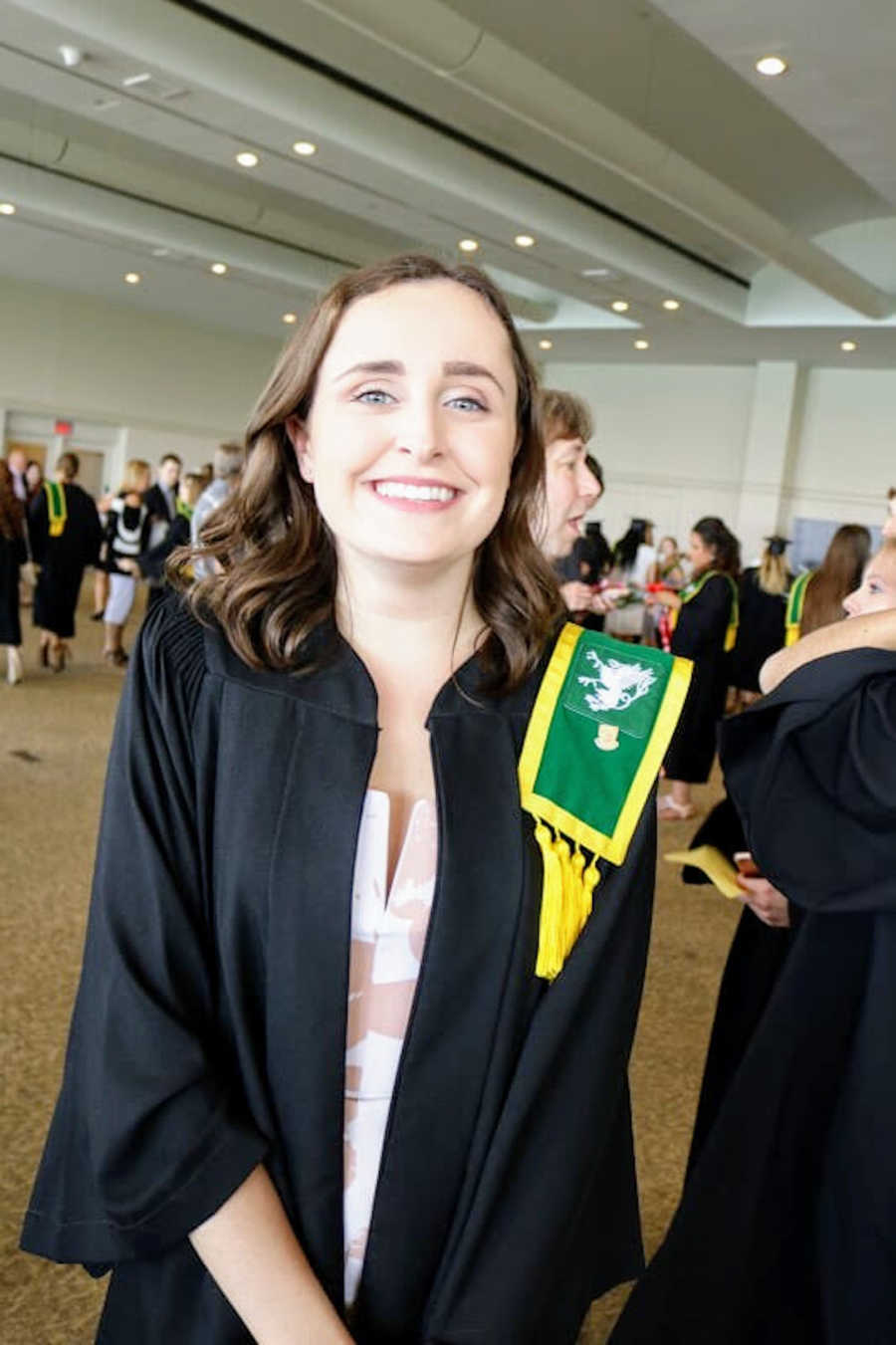 You know the saying, 'You don't know how good you have it until it's gone'? I had it good. I had it SO good with contacts and glasses… oh, what I would do to be able to take the little silicone discs out of my eyes at night and have all my eye discomfort vanish! Well… I had my consultation and I was the perfect candidate for laser eye surgery… Smile surgery, which stands for small incision lenticule extraction. Pretty much instead of the big flap they cut like Lasik—it's a small incision! Before you click off the article with a sigh of relief because you're 'a candidate for Lasik, not Smile,' you should know if I had Lasik, my nerves would be worse off.
I felt very safe with this surgery. I mean, prior to this I had my wisdom teeth out, so I just kind of expected to heal and move on with my life. Little did I know I wouldn't be in the percentage of those who would have the pleasure of moving on with their lives. My first sign of things not going right was my extreme light sensitivity… it caused headaches and was very overwhelming. They said it was one common, 'temporary' side effect, but it was not temporary at all for me. 4 years later, it's still one of my worst side effects. Anyway, back then I worked for a really great restaurant as a hostess, then server! Thankfully for me, the owner and managers cared greatly about their staff and allowed me to wear my sunglasses during both breakfast and dinner service. I had to wear my sunglasses to prevent the outside light, kitchen lights, and dining room lights from absolutely stinging my corneas.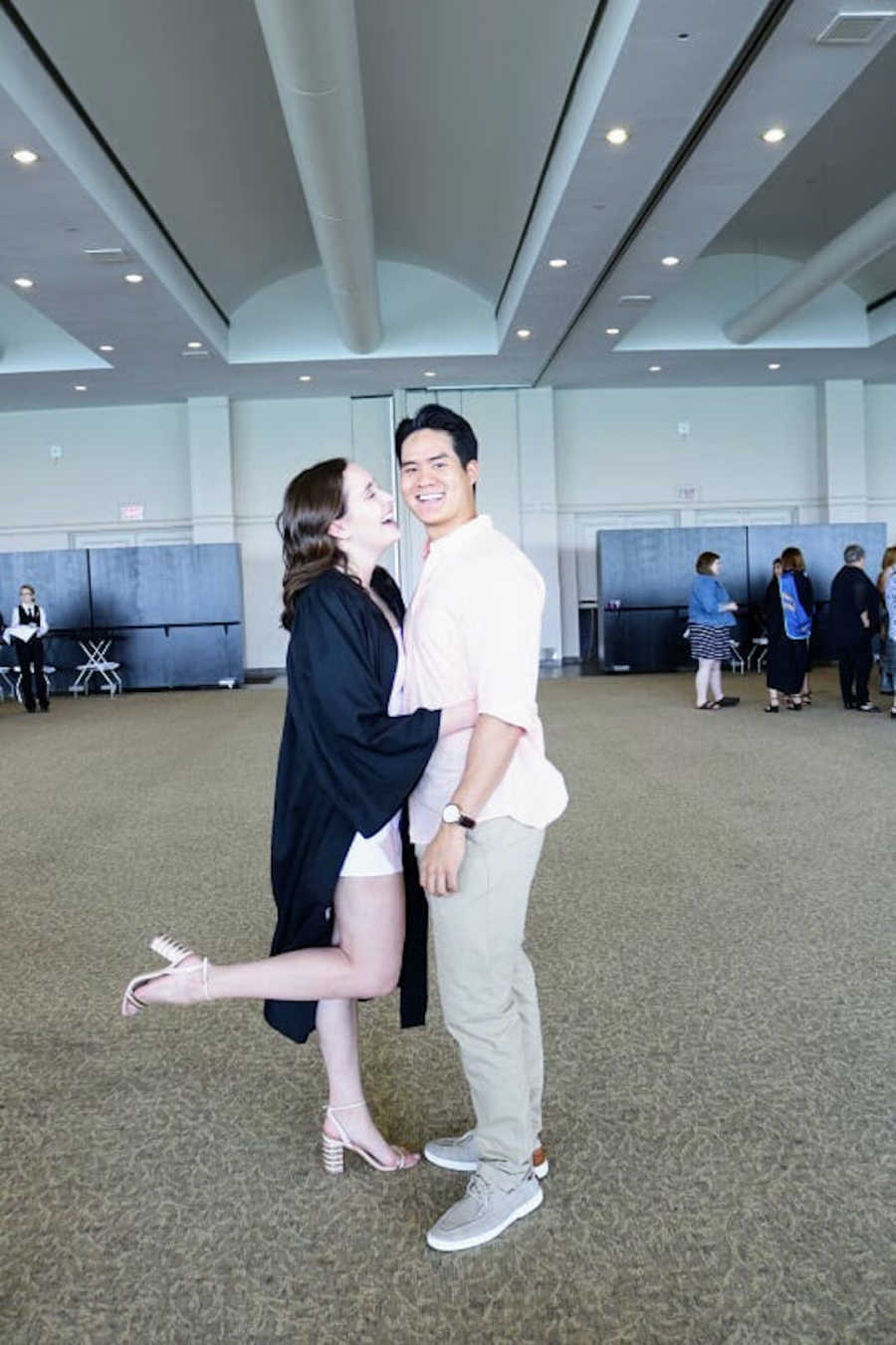 Some guests made comments and even asked if I was blind… of course, never to my face! Working in a restaurant with these complications was very difficult for me—the heat from the kitchen was very harsh on my eyes, and I had to run to the back whenever I could to put my lubricating drops in. Back then, I had been misdiagnosed with dry eye disease, meaning I was not on any painkillers. When did I know I was in some real trouble? Probably somewhere between when I was putting castor oil in my eyes (do NOT recommend) in hopes of relief, and this moment in August of 2017: I traveled to Nova Scotia with my nana, mom, and bestie Danielle. We were having a great time… we were actually out sailing, but when I got back to my room my eyes felt like death, they were so dry.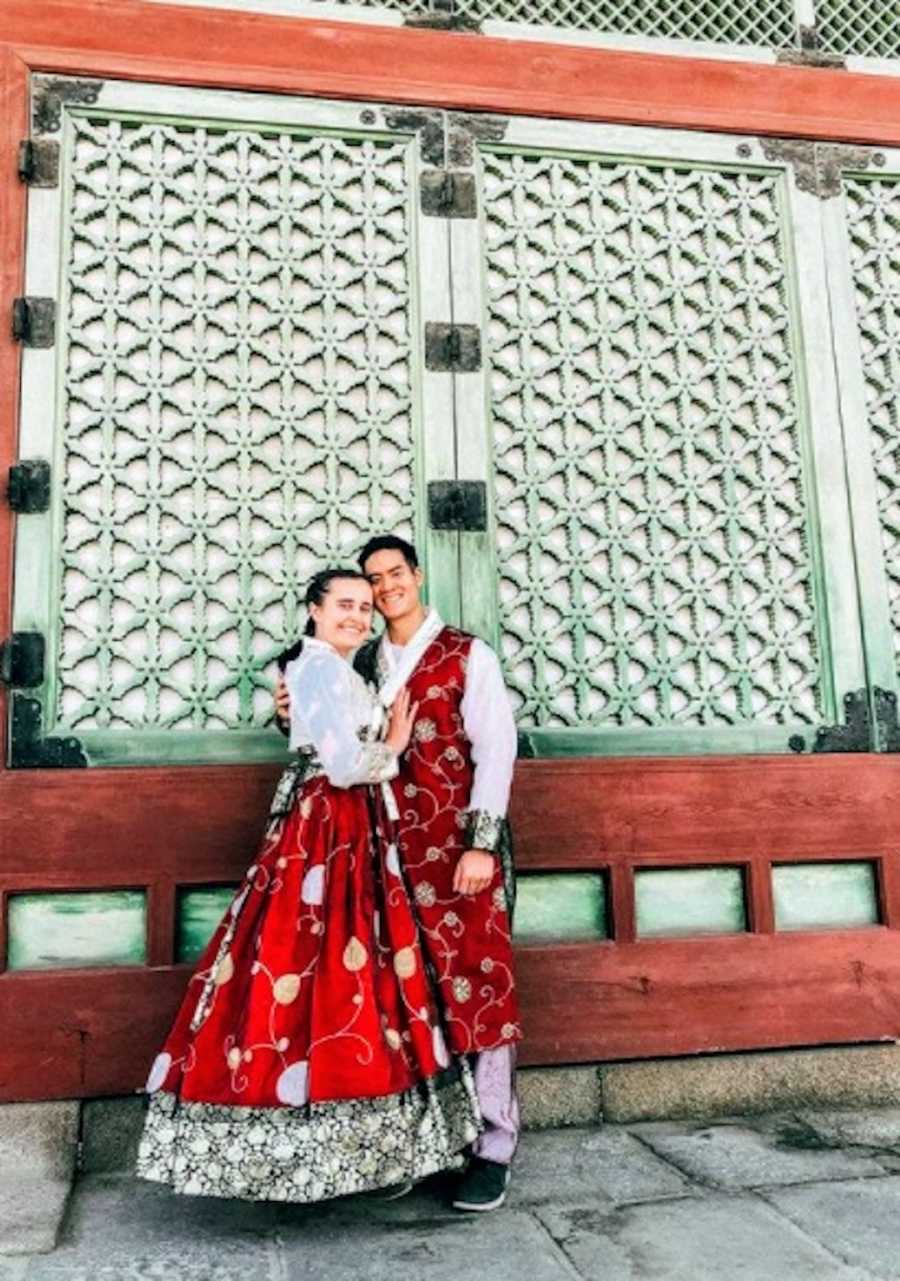 I felt super nauseous and my eye pain was radiating all through my forehead and jaw. I just felt so sick. I ended up lying in bed bawling my eyes out. We were supposed to have a super yummy lobster dinner famous among the locals. We postponed it to another day. After this, I just knew it was something more serious than my previous diagnosis. 8 months after my surgery, I saw a dry eye specialist and I was told the sharp stabbing pains in my eyes were my 'nerves getting used to the surgery.' What?! Huh? I was then told to buy Restasis, which costs around $300-$600 per month! I kept it up for 3 months and after not feeling any relief, I decided those were not the way to go. I also tried Lipiflow, which is a machine that enters your eye to massage out your eyelids and unclog any blocked oil glands… it costs roughly $1400! No treatments were working. My eyes hurt! They were scratchy and painful until…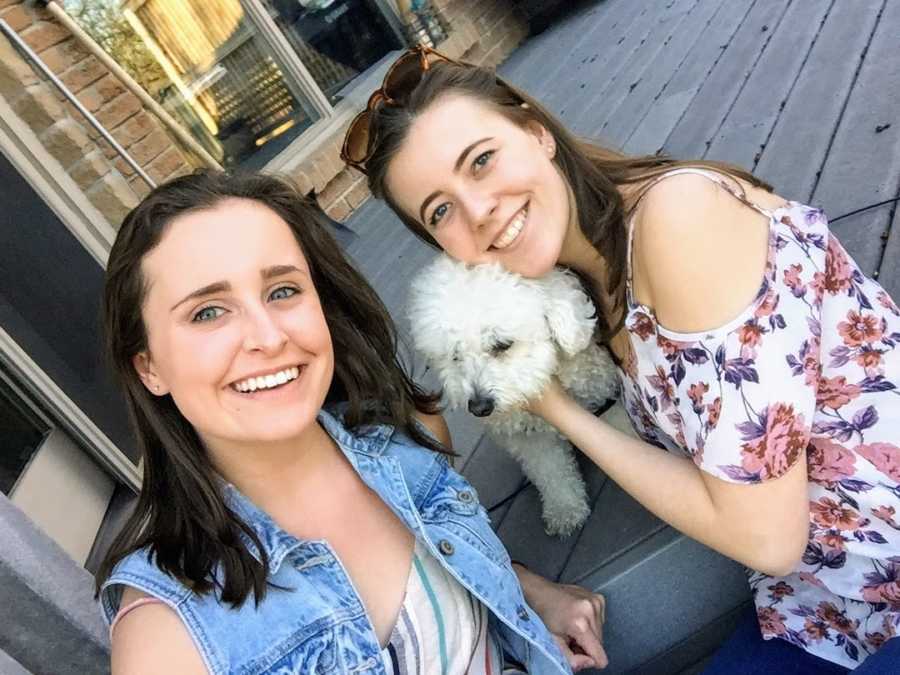 Late October of 2018, I was at Disney World with my other bestie, Dallis, and my mom messaged me a W5 video featuring Dr. Pedram Hamrah, which showcased some investigations between laser eye surgery and cornea neuralgia. Dr. Hamrah is an American Ophthalmologist commonly known for helping patients with laser eye surgery complications. At this moment, my family and I knew I had to see this doctor, and I was able to get an appointment the following late January/early February! My appointment time hit and it was my first time in Boston! I only stayed one night in Boston, but I'm a total architecture and history junkie. I was definitely in my element, it was so beautiful! Seeing Dr. Hamrah was a breath of fresh air. Knowing I was in the hands of a team that was not only totally unbiased but had my best interest at heart was extremely refreshing.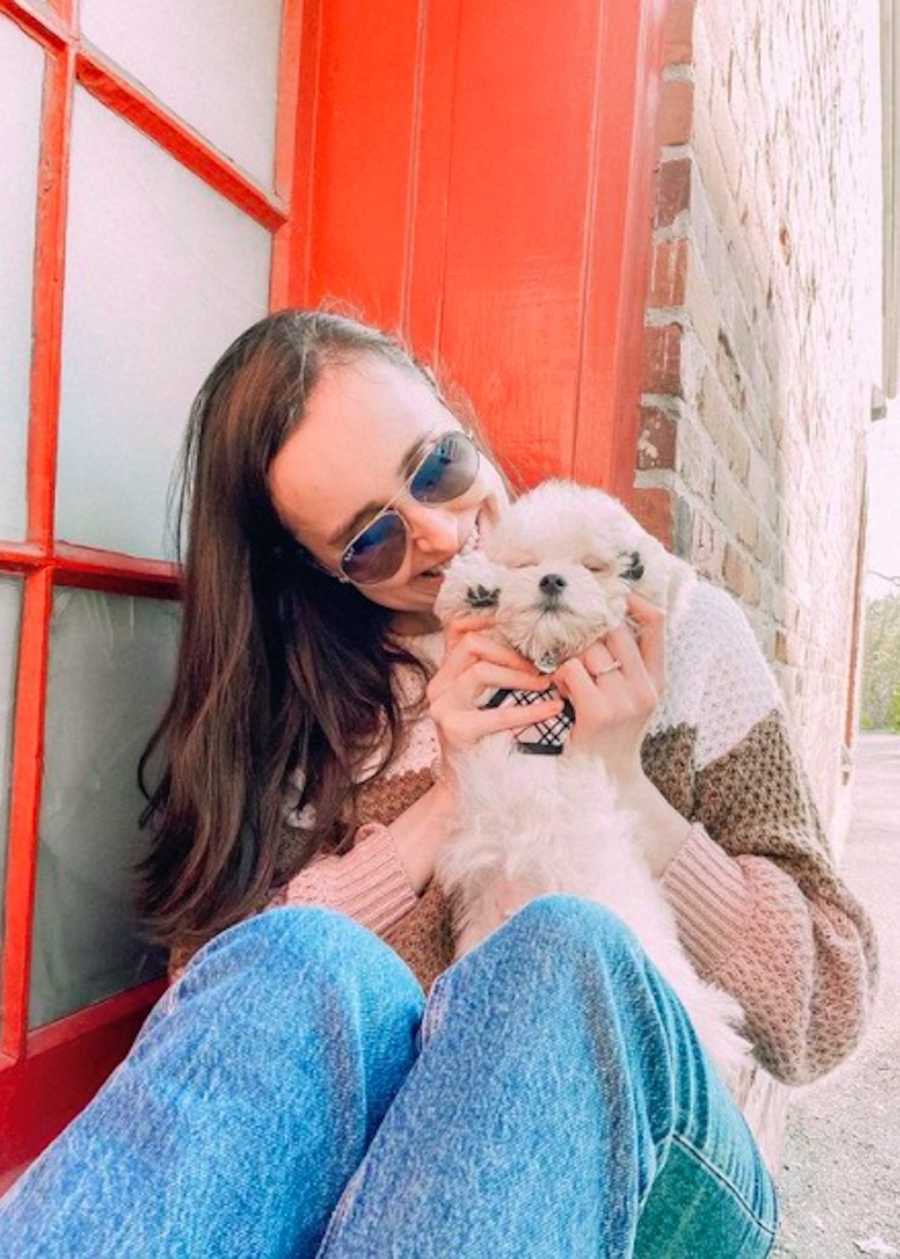 I remember feeling SO anxiously excited… words honestly can't describe it. They performed a ton of tests. I was there for approximately 6-8 hours. The second I got there, they had me in the chair and listened to every word I said. They did a ton of dry eye tests to rule out dry eye and saw I actually had no dry eye patches on my eyes, which ruled out my old, false diagnoses of dry eye disease. They have a special confocal microscope that can actually see your nerves in the back of your eyes. I could tell everyone on their staff knows what pain laser eye surgery is capable of, and they really wanted to help me. After many tests, I was diagnosed with cornea neuralgia… nerve damage of the eye. From my understanding, when the laser enters your eye to correct your vision, it damages the nerves in the process. While healing, your eyes must heal the nerves, but some eyes don't.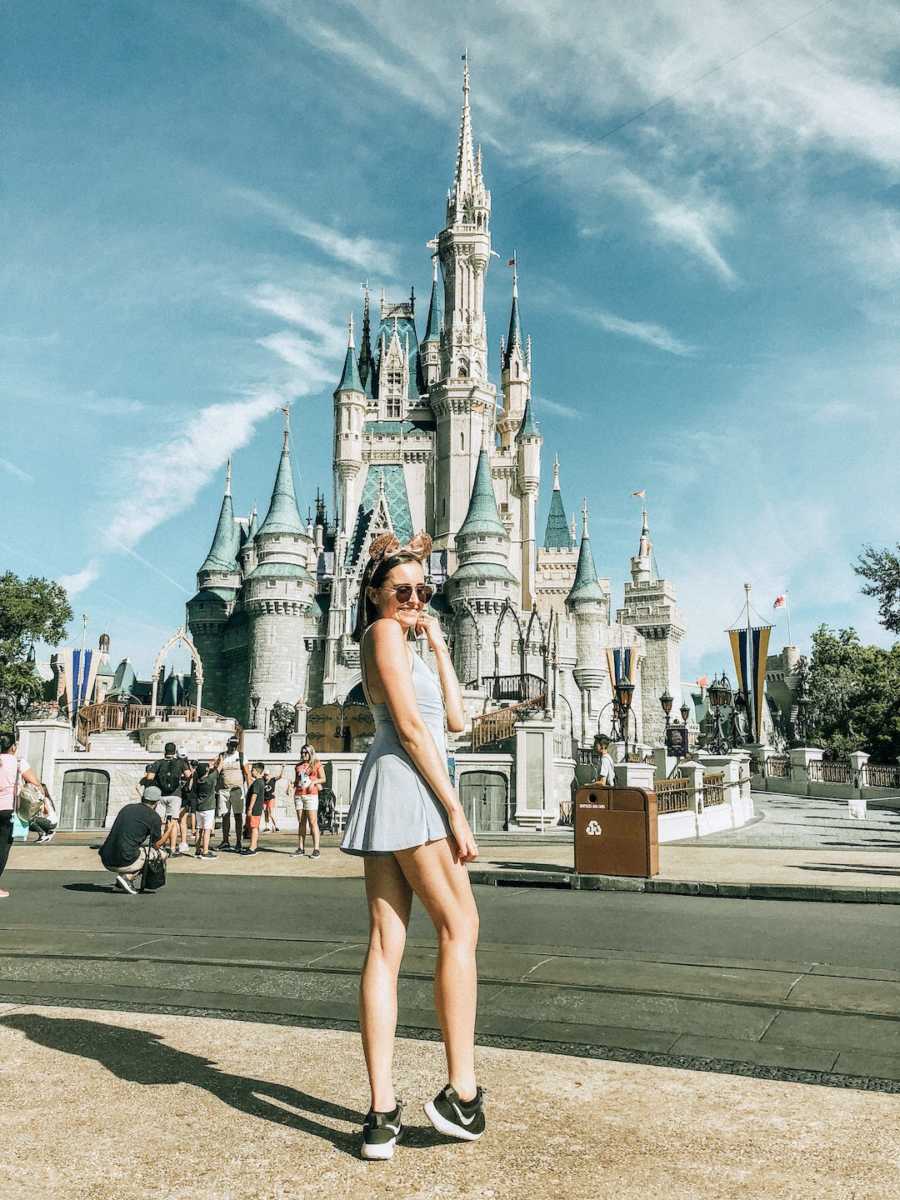 I was then put on doxycycline, nortriptyline, lotemax, and serum tears (eye drops made from my own blood) to help with healing, inflammation, and pain. I was able to see Dr. Hamrah two more times, but once the pandemic hit, myself being a Canadian, I had struggled to get across the border for medical treatment. I am so lucky to have found a pain management team in Canada who really cares about my health and wellness. Before I started seeing my pain specialist here, I felt very lost and alone, since traveling across the border during the global pandemic is not an option for me. The fees to see Dr. Hamrah, plus travel, hotel, quarantine fees in Canada, plus 2 weeks of lost wages is too great of a loss!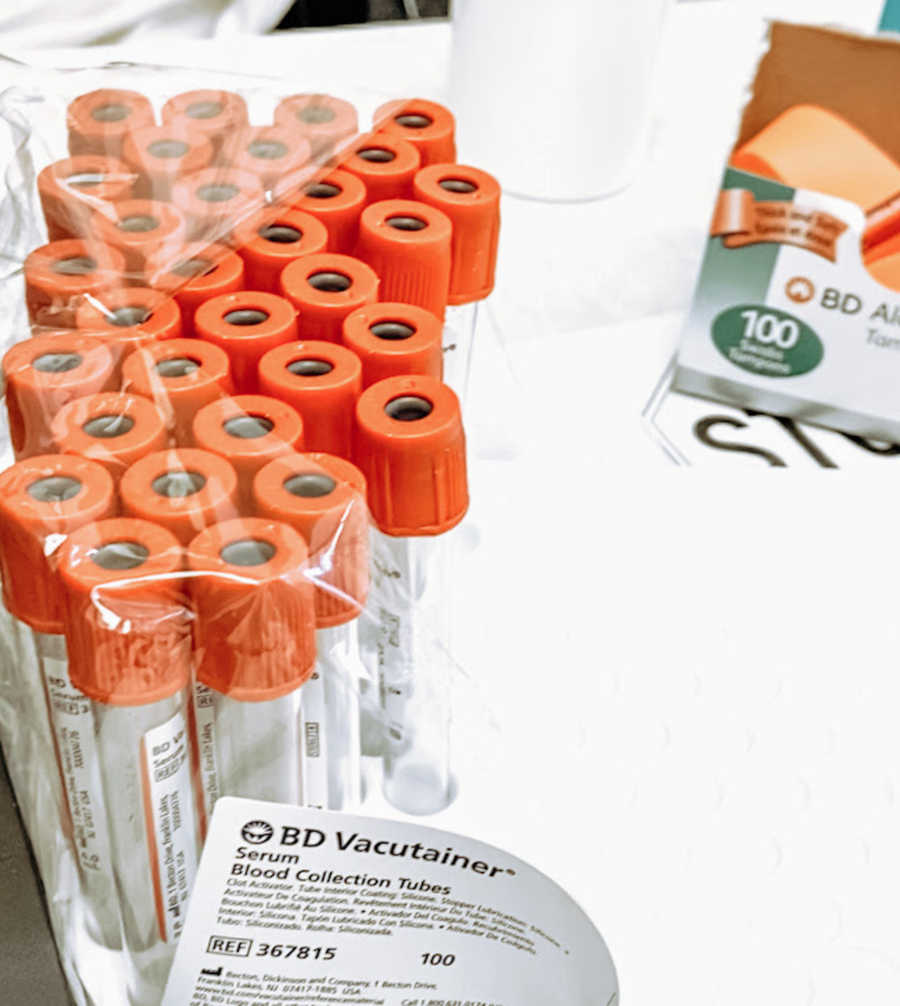 Since my first visit, I've been put on many medications, and unfortunately, no treatment has been perfect yet. Every medication has its side effects, from extreme gastrointestinal effects to weight gain (25 pounds), but I still truly believe in the future of medicine and I'm excited for what is to come. I know this process has been long and draining, but I keep telling myself it will all be worth it in the end. I really hope to see Dr. Hamrah soon, as I still struggle with my eyes every day. Performing tasks like typing this article are not easy for me. I must wear blue light glasses, keep up with my pain medications, eye drops, and take many lengthy breaks to get it done. Even everyday pleasures, such as wearing make-up, are very painful for me! (I miss it dearly.)
To you, the reader, thank you for taking the time to read my story. If you're reading this and in any pain, please know you're not alone… there is help out there. Your pain and your suffering are valid! I really hope my social media platforms will bring more awareness for all those suffering from these side effects, and I really appreciate these larger platforms reaching out and allowing me to share my story."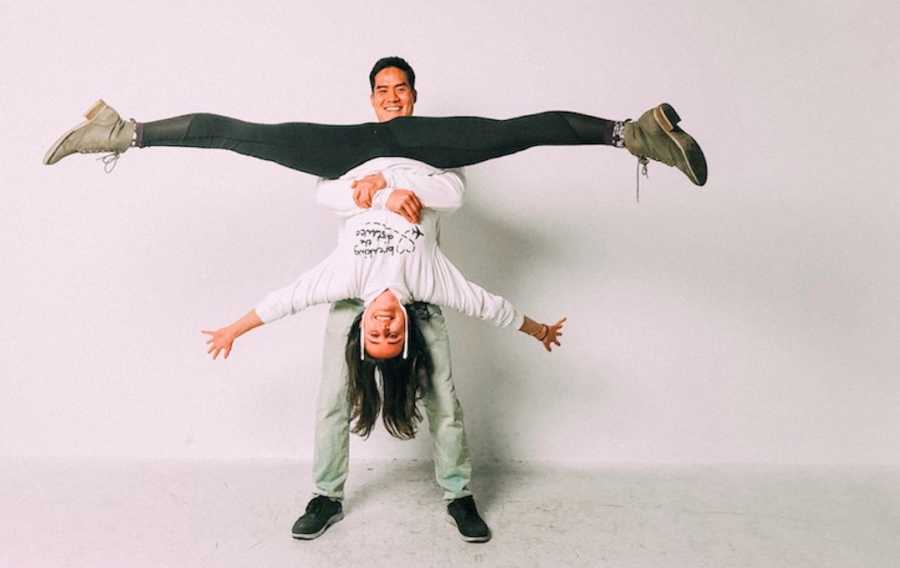 This story was submitted to Love What Matters by Dana. You can follow their journey on Instagram and YouTube. Be sure to subscribe to our free email newsletter for our best stories.
Read more stories like this:
Before Saying 'I Do,' Bride Surprises Groom With Glasses So He Can See Colors For The First Time
'I sleep in my contacts all the time and I've never had a problem.' I hear this daily, as an eye doctor. This bacteria can quickly lead to permanent blindness.'
Provide beauty and strength for others. SHARE this story on Facebook with friends and family.