"I had already discovered a lump in my breast but I didn't allow myself to worry until I knew there was something to worry about. My mammogram showed two masses in my right breast. Two days before my biopsy I knelt in prayer to find strength for whatever was to come my way. We can all relate to having an inner voice in whatever form it looks like which guides us. Mine came to me during prayer. I was overcome with an intense confirmation regarding my lump. I knew in that moment it was cancer and I also knew I would be okay. It was one of the most peaceful yet intense moments of my life. I confided in my sister prior to my biopsy. When I broke the news to my family I confidently assured them I would survive the cancer and share my experience.
By the next week I heard those words from the doctor letting me know I did in fact have breast cancer. I felt extremely brave because I had been assured I would survive it. As I learned more about my breast cancer I kept that knowledge in the back of my mind. I was told it was a grade 2 and they would not know what stage I was until my surgery. I was warned it may be a stage 4 because of the possible size of my tumor. The tumor was in fact large and had it been a little bigger could have placed me at stage 4. This was during my first appointment with my oncologist. It was overwhelming as I took in all the information she was giving me. It was barely caught in time but my cancer was not diagnosed as terminal. Learning how close I could have been to being terminal was heavy news. I experienced a range of emotions from gratitude to survivor's guilt. I believe this was the moment when my cancer became real to me. My family has been so supportive since day one but I know this experience has weighed heavily on them too. My father passed away in 2017 from brain cancer.  The emotions from his death are still quite fresh which has made my cancer harder for my family.
The journey has been difficult and a lot longer than I would have expected. In the past year I have experienced a double mastectomy, five months of chemo, 5 weeks of radiation, losing my hair, working through my body being poisoned, and complications still happening after treatment. I have been told difficult news along the way. Overall I have been able to remain positive and grateful. I have been able to keep perspective on the big picture. However I am human and have my difficult days.  There have been days were I couldn't get out of bed or stop crying. I was surprised to find the most difficult part emotionally has come after my treatment as I adjust to a new normal. I've encountered multiple infections and spent many nights in the ER or the hospital. I am nowhere close to being finished with my journey. Whenever it gets to be difficult I am reminded of the confirmation I received while praying. I have found unbelievable strength in seeing the miracles. Gratitude has allowed me to keep perspective.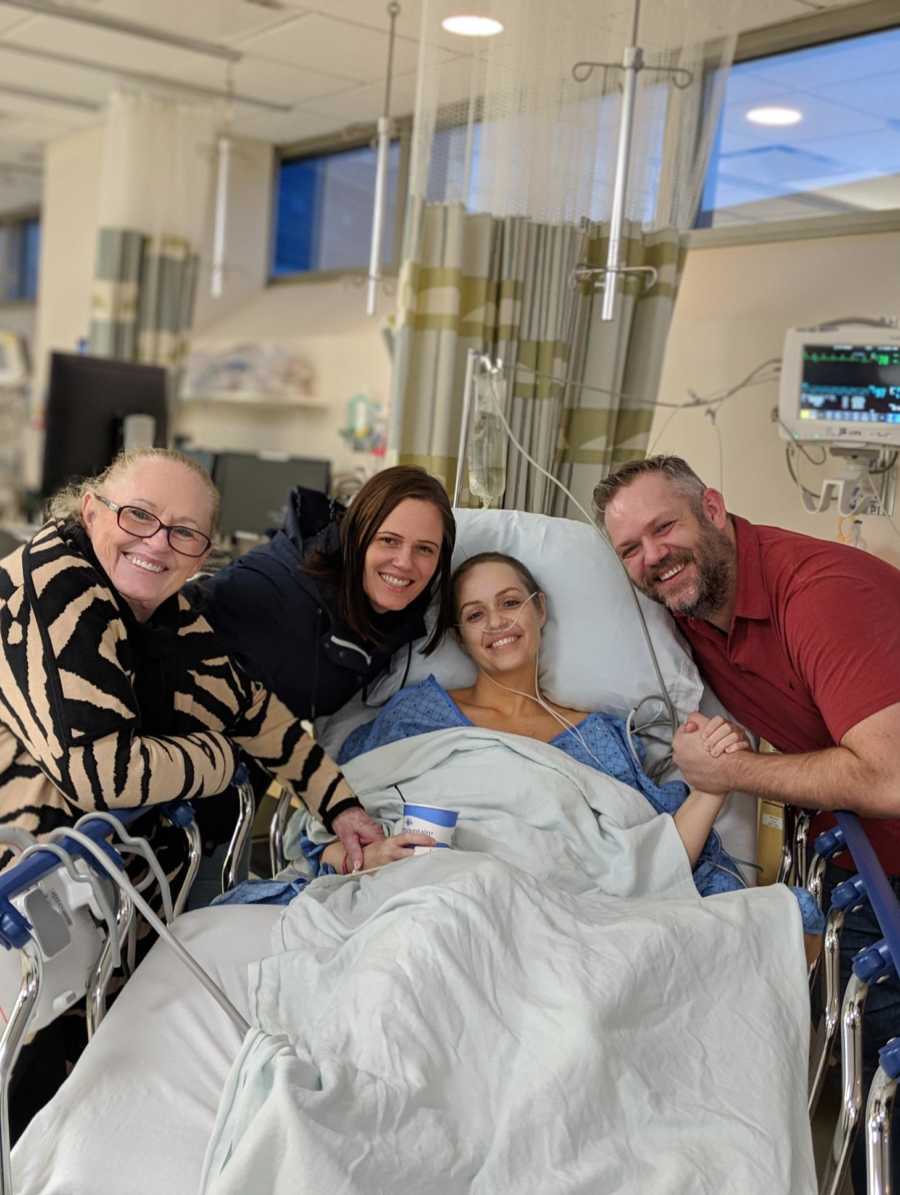 Thanksgiving was a particularly difficult day. I am single so spending holidays with my family is important to me. I found out the day before several of my family members were sick. In order to prevent getting an infection with a weak immune system I opted to stay home. It broke my heart to spend the holiday by myself. It was one of the hardest days I had encountered. One of my good friends randomly called me to wish me happy Thanksgiving. When he found out I was staying home he insisted I join his family. I know his entire family and thankfully was able to spend the day with loved ones. I have never felt alone.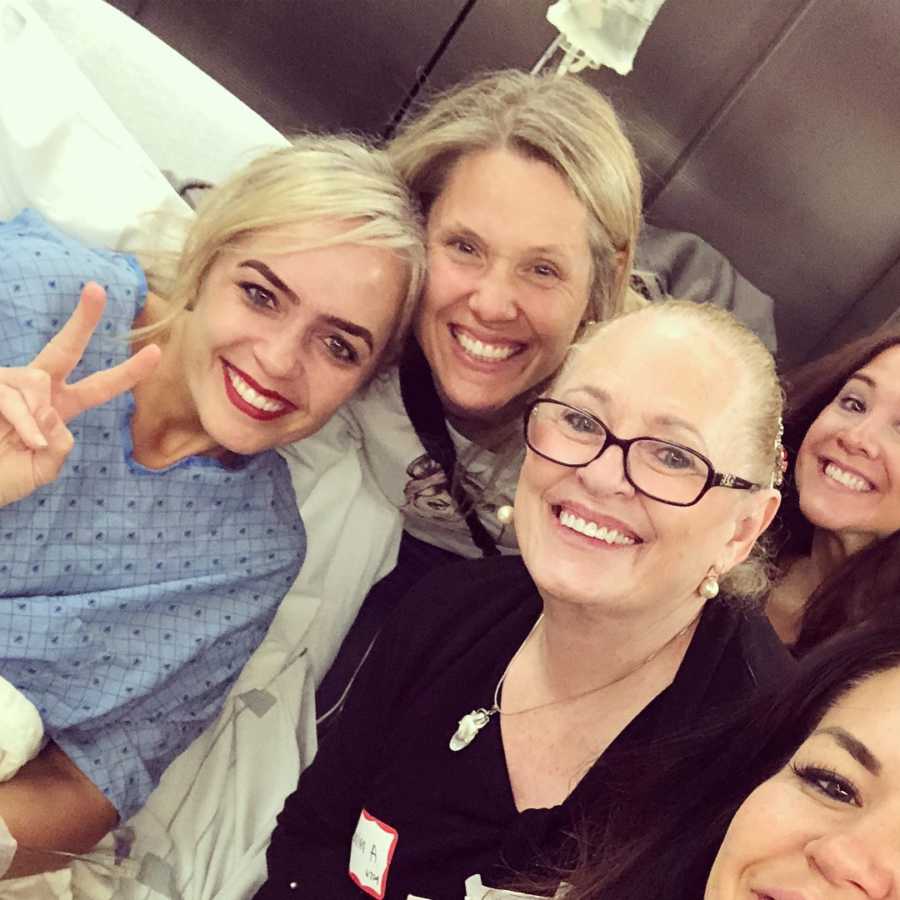 My triumphs have come in keeping a positive attitude. I focused on having a huge party the night before my mastectomy which kept my mind off of the surgery. I wore red lipstick during my mastectomy. The nurses and doctors joked I looked too good for somebody having major surgery! I went on vacation to Universal Studios prior to starting chemo. I had a celebration party when I finished treatment. I bought 15 wigs so I could enjoy different looks after I lost my hair. I was Britney Spears in 2007 for Halloween. I continue to find small ways to make the most of my circumstances.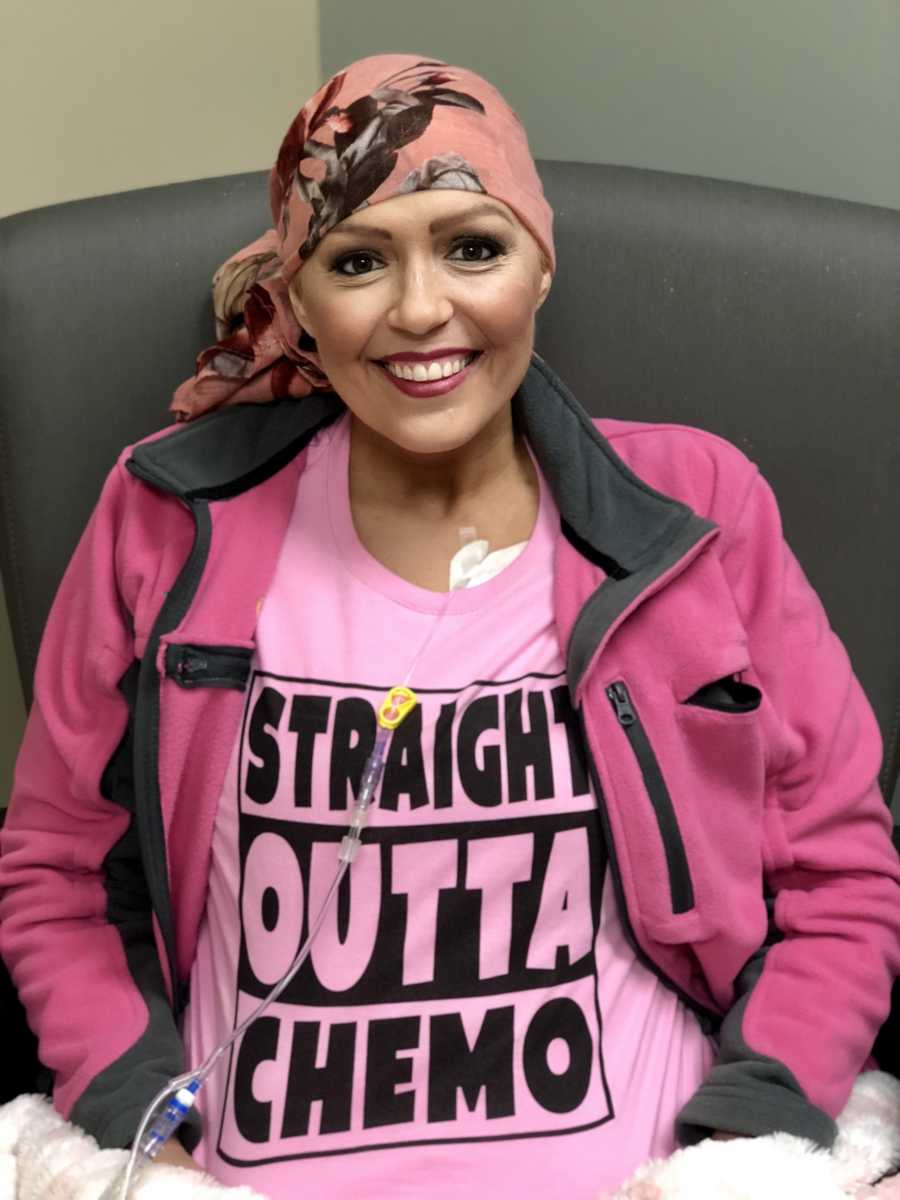 I have been surrounded with more support than I know what to do with. People's true colors come out in a time of crisis. My work was utterly supportive and I have been able to remain working through all of it. My family has been by my side completely.  My friends have been unbelievable. People have prayed for me and offered their love in various ways. One time three people showed up to my place and cleaned when I couldn't get off the couch. My friends put together two fund raisers to help with medical bills. One friend organized a sign up sheet to take me to chemo therapy and I had somebody to take me to each appointment. I felt so loved and supported to see so many people volunteer their time. I even had a waiting list in case somebody canceled. I felt like my nurses and doctors were personally invested in my well being. I remember the end of my first appointment with my oncologist. She put her arm around me and told me she was in this fight with me and I knew she meant it.  We can all become overwhelmed with the negativity in the world. From my experience during cancer I can tell you there is so much good.  My support even came from strangers. I can't think of one person in my life who hasn't stood by me the entire time. People are naturally good and I've been able to see it."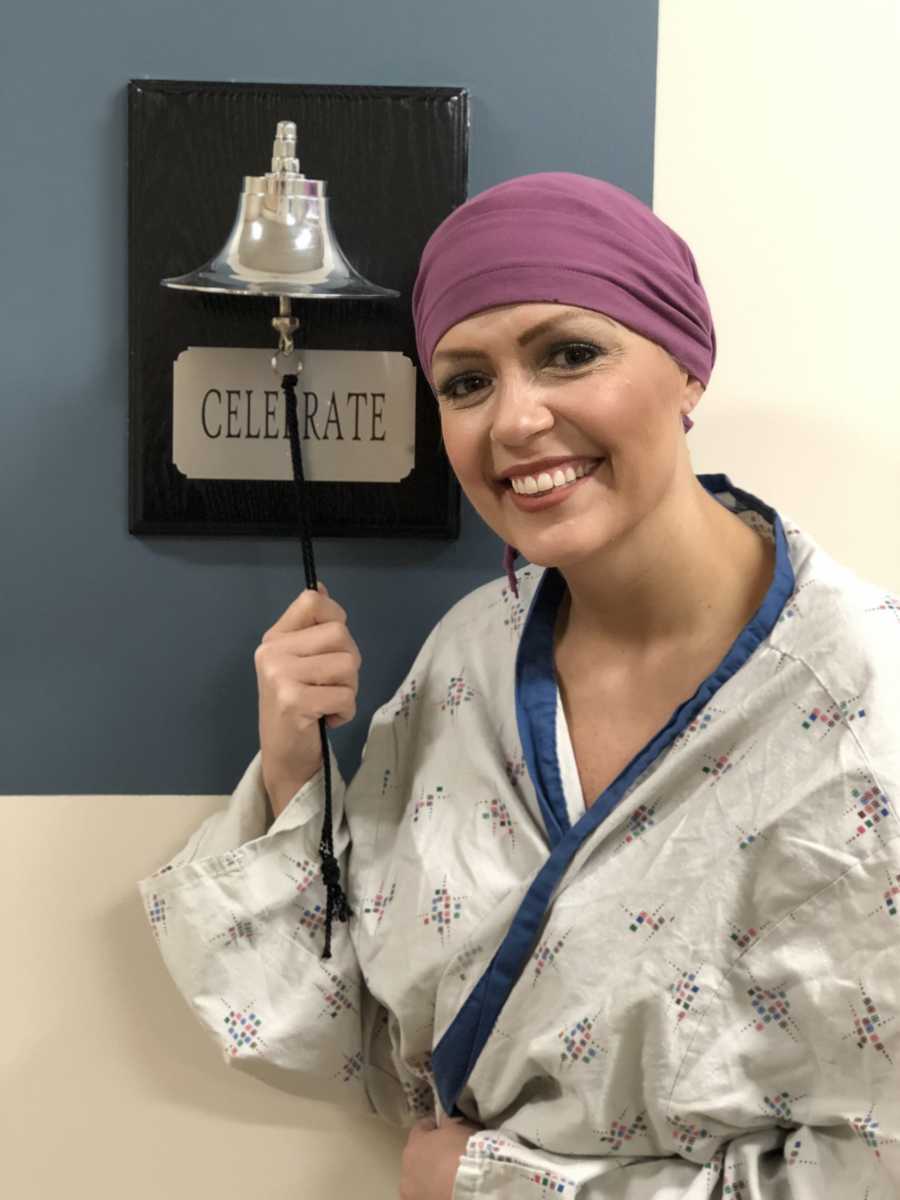 This story was written by Laralee Anderson. You can follow her on Instagram here. Submit your own story here, and subscribe to our free newsletter for our best stories.
Provide hope for someone struggling. SHARE this story on Facebook and Instagram to let them know a community of support is available.
Read more beautiful stories about surviving cancer here:
'At 18, it was traumatic to be told I was not going to carry my own child': Cancer survivor, military spouse beats infertility odds to get pregnant with 'miracle baby'
'I Hated Being Called A Cancer Survivor, Until I Realized… It's Not About Me.'