"I remember July 7th, 2019 as if it were yesterday. I stood in our bathroom staring steadily at the 5 pregnancy tests I had just taken, basking in the fearful moments of telling Jose we were going to be parents again. I asked myself, 'How did this happen?' I immediately called Jose's mom, but I could barely get the words out. The celebrations started, and I remember heavily crying in fear, wondering if we were ready to do this all over again. I was 36 and felt too old to be having a baby.
She assured me God's promise and a blessing of life is never a bad thing. I hung up with her and called Jose. He was at a basketball game, so he didn't answer. I sent a text that read, 'Call me, it's URGENT.' Within minutes, he called back. It's like I had lost my voice at that moment and couldn't utter the words, but I somehow had managed…'Babe,  we're pregnant. WE'RE GOING TO HAVE ANOTHER BABY!'
Now, we all know Jose well, and he was convinced I was joking. I assured him I WAS NOT and I would send him a photo via text of the many tests I had taken, which I did. If I could have seen his face at that moment I am sure I would have seen the beaming excitement, but just hearing it assured me of what his mother had told me: God never messes up when it comes to the blessing of life. He was excited, so happy, and the reassurance was blissful and very calming.
When our sweet boy came home that evening, we instantly broke the news to him. Now if anyone knows Aydyn Jo, he is a child of many words, but more so a child who has no shame in sharing his emotions. He was excited, he jumped with pure joy, and shed tears of pure happiness. It was at that moment my fears faded and knew God's promise of this new life was really meant to be…
The days turned to weeks and weeks to months, watching my belly grow as the everlasting love was mounting. It was perfect, everything was literally perfect. However, on October 14th, our perfection was about to change. They found something wrong with our sweet girl. I remember the fear on Jose's face and remember feeling like I was punched in the gut. I had to remind myself to breathe. My heart raced as we heard the words that our beautiful, sweet, and so very wanted daughter had Bilateral MCDK and was non-viable. How is this possible, why had God's promise turned into such sorrow? Why were we being punished? Why did our daughter have to be the one that goes?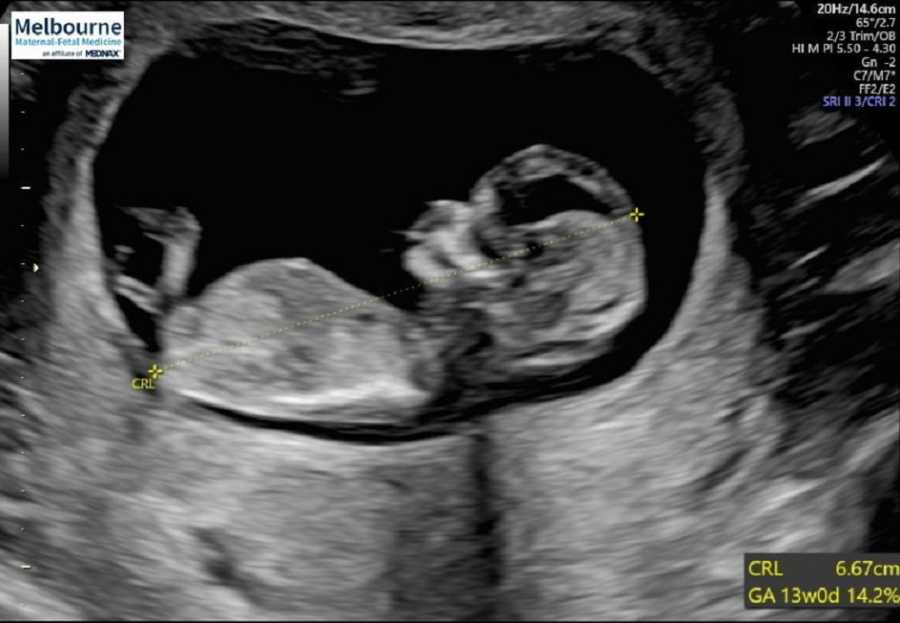 After that fateful day, days turned to weeks, weeks to months, still watching my belly grow, and everlasting love was still mounting, but mounting with daily fears. Daily questions of the why's were accompanied with tears in our eyes and sorrow in our hearts. It was torture. We thought choosing life for our sweet girl was the right thing to do and somehow God would grant us a miracle, the same miracles he gave our sweet Aydyn Jo.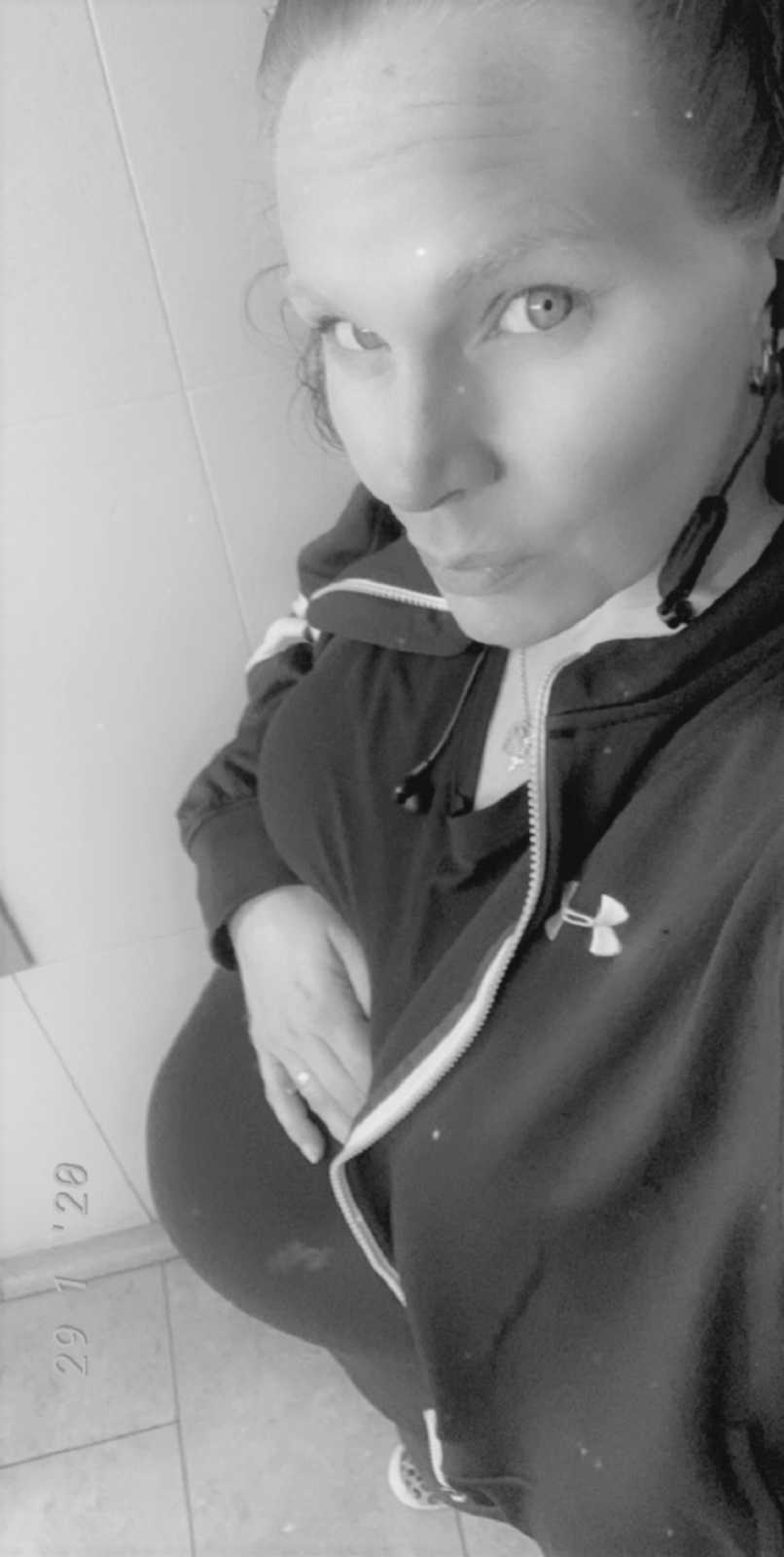 We had moments of HOPE and we prayed every day. We would listen to the Doctors who had to tell us to prepare for the worst, but we all had somehow convinced ourselves the worst would never happen because that's not what God's promise was.
The day had arrived, the day our sweet girl needed to come to my loving arms to be held and be told sweet nothings. It was her day to give us '60 minutes in heaven.' I remember the drive to the hospital, telling Jose I wasn't ready, that I couldn't do this, and just crying. He grabbed my hand and told me, 'Baby, no matter what happens today, I am here. Your family and friends will be here. Together we will fulfill God's promise by loving our sweet girl, and ensuring no matter how long or short her life was, she will know if nothing else LOVE.'
The day was long. People were in and out throughout the day, the doctor assuring us through every step. There were endearing words of kindness from the nurses and staff. You could tell the sorrow in their faces, maybe it was pity. However, we knew God's promise but what we didn't know was what heaven was like, and here it was, it was coming…
After seconds turned into minutes, and minutes turned into hours, it was time. She was coming and nothing anyone did was coming in the way (which by the way, she followed her brothers footsteps and decided on a grand entrance, impatient like her brother, and ensuring she kept us on our toes) I remember telling myself, 'This is it, this is the moment I had been waiting for, I am going to meet my sweet girl.'
Scared and shaking, I received her on my chest, tears rolling, fear setting in, and the everlasting love had climaxed. God's promise had arrived, and our 60 minutes in heaven started. Aracelis Rose Hernandez had arrived on 02/03/2020 at 4:21 p.m. weighing in at an amazing 3 lbs 15.2 oz and 16 inches long.
She belted out the sweetest cry. It was tiny and quiet but the power behind it spoke volumes that captivated everyone in the room. God, she was beautiful. The kind of beauty that takes your breath away. The kind of beauty that still hurts every time I close my eyes. The kind of beauty that assures you angels are real and they are pure and sweet.
I stroked her sweet cheeks, smelled her smells, and held her close. I must have counted every tiny black curl on her head. I was in love. A kind of love I had never felt, a love that hurt but also felt so good. I never wanted to let her go. I never wanted this moment to end; it was perfect. God's promise was absolutely perfect.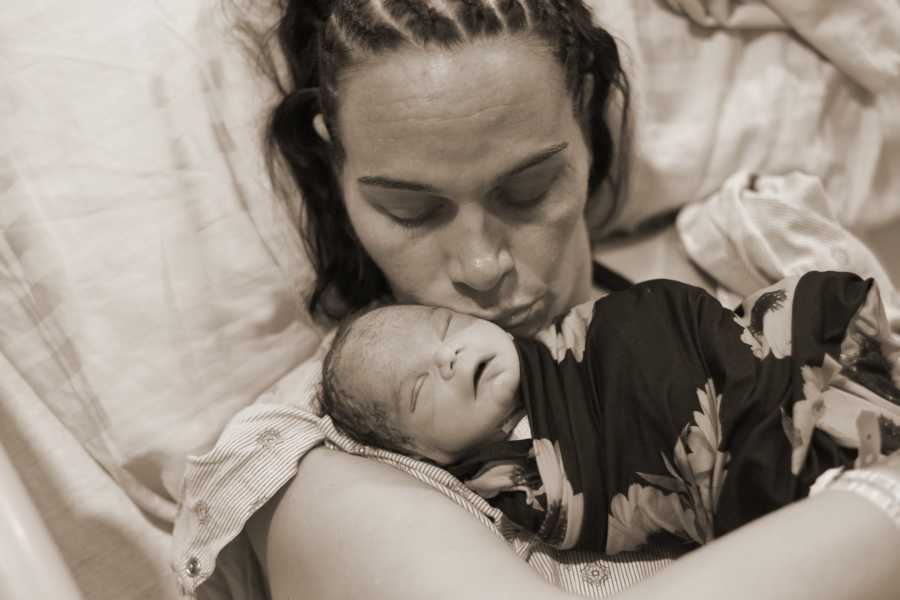 Daddy was in awe, while tears filled his eyes, I saw a love I had never seen. It was a love filled with pride, a love filled with joy, and a love filled with God's promise. Aydyn just stared at his sweet sister, stroking her soft skin, admiring in silence her beauty. His tears fell on her sweet face, he was so happy. He took in her love, memorized her features, and just held her so close.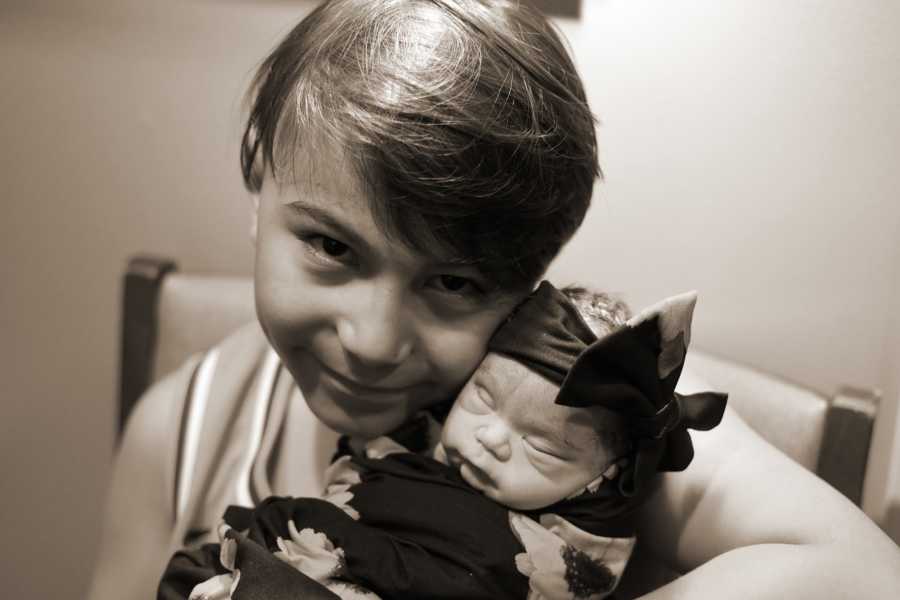 During her 60 minutes of life, it was pure heaven. Each person delicately handled her, studied her, and gave her LOVE. I don't think a word was spoken. No words were needed, because she was perfect. While she was so very quiet, she spoke volumes to us all. As I watched her from a distance, I saw each person instantly appreciate the beauty of life.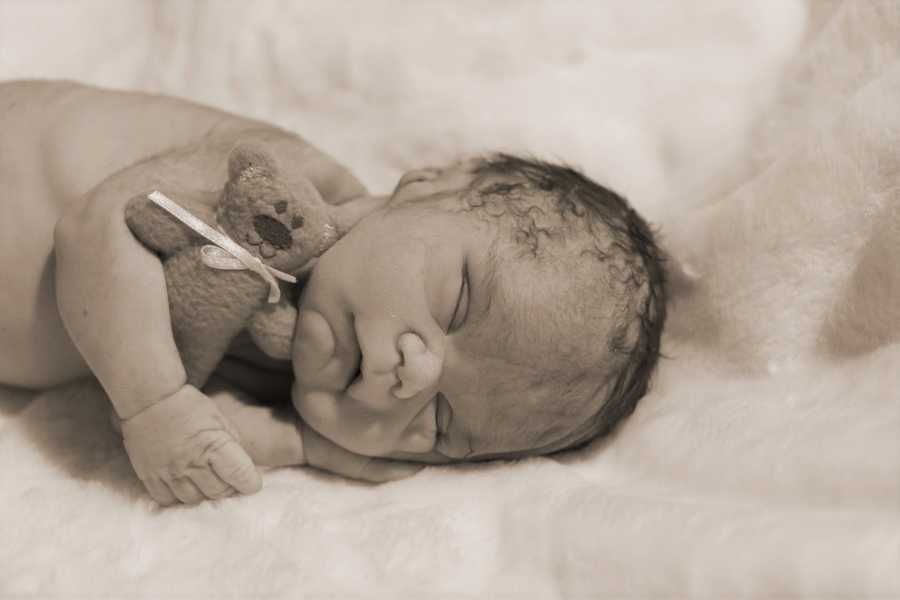 Their time with her was spent in pure awe with sparkles of tears in their eyes, not in sorrow but for happiness and love. Each person was changed by her. She taught us if nothing but the pure meaning of love. As her last and final moments approached, we held her close. Surrounded by love. We didn't want to let go. Daddy took her and sat across the room and held her so very close. He knew it was her time to go.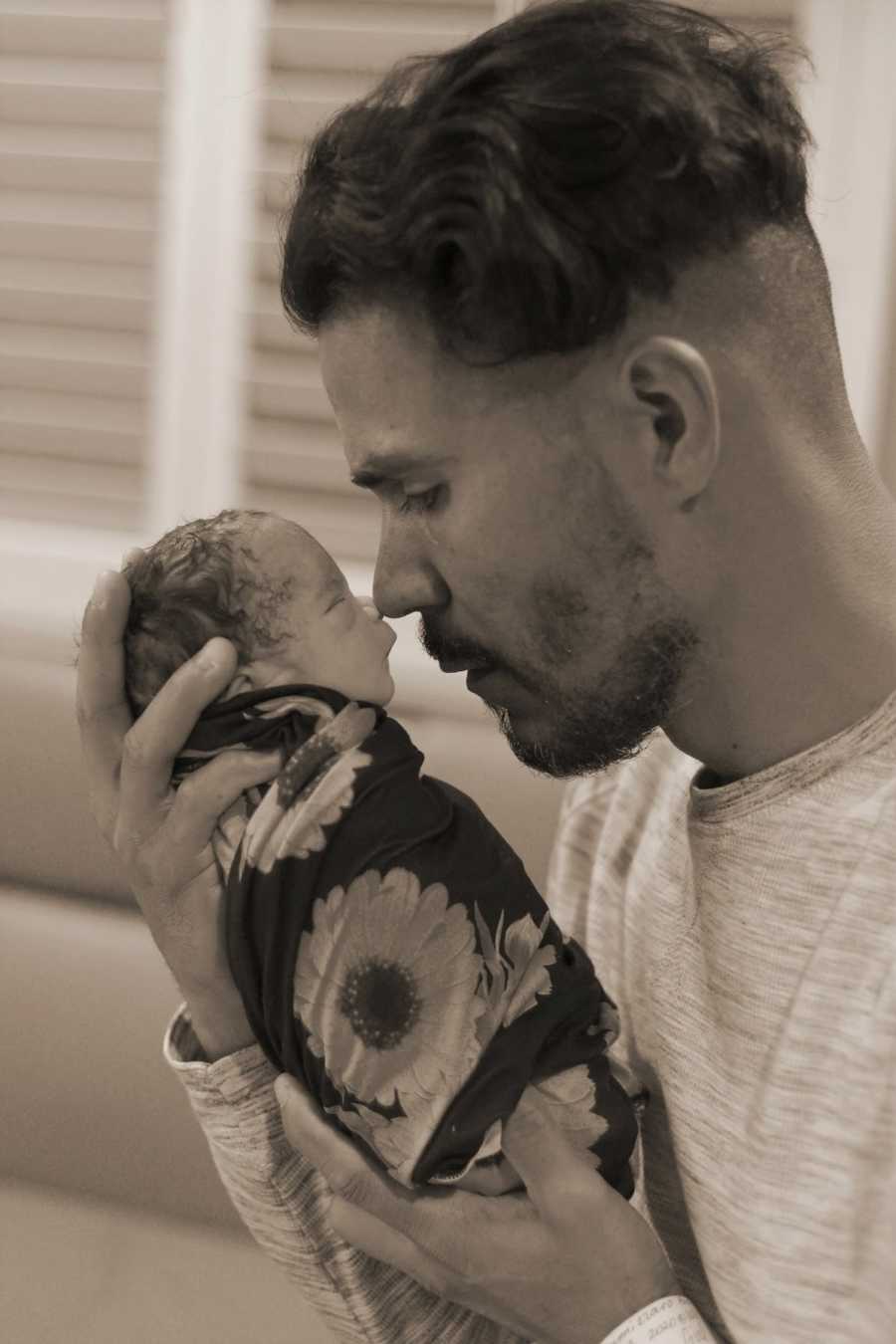 Heaven needed her more. Daddy knew I couldn't handle the moment when God needed to take her home. He knew he had to be the one to send her to God's kingdom to live her spiritual life. Just as she had taken her final breath here on earth, we knew she had arrived safely into the arms of our Savior.
The seconds turned to minutes, minutes to hours as we all sat in silence admiring the beauty of our sweet girl. I remember the faint cries as we all yearned for her to come back to us. I cannot account for the thoughts of others, but I can almost bet we all had the same question. WHY?
Why did she have to go? Why did something so pure and true need more time in heaven than here on earth? Why did someone so beautiful have to be an angel? For myself, those questions will forever be unanswered. But one thing will always be certain, and that's God's promise which granted us all the most beautiful '60 minutes in heaven.'
The final moment arrived. The moment my sweet girl had to leave my sights, smells, and touches forever. The nurses delicately handled her, taking her to her final resting place before God would take her forever. I remember I asked for everyone to leave the room so I could have a few moments to process what would be the worst day of my life.
I sat in the empty room and just cried; countless thoughts went through my mind. I wanted to go with her but knew it wasn't my time and I wouldn't dare go against everything in my faith. I cried so hard the tears filled my mouth with saltwater; it was like I had just swallowed the ocean. I could still smell her, and her tiny cries just kept repeating in my mind.
I closed my eyes to rest from the day's events. I must have been exhausted because I woke several hours later to my nurse removing my catheter and asking if I wanted a regular room instead of a mother-child room. Was that even an option? I didn't know it was an option. I was moved and told I would be able to go home the following morning. I just lay in the hospital bed. I never slept that night. How could I? I just kept thinking about my sweet girl who I could only see in my memories.
The days turned to weeks, the weeks turned to months, and each day had gotten harder to deal with. I went to counseling, group counseling specific to momma's like me, and I was eventually given a small pill to take every day that would make me 'Happy.' Every time I would interact with someone, I could see the pure pity they took on me. How did my life resort to this? How was it possible that everyday life was full of pity and pills? My husband is just as distant, his pain just the same. Our son is struggling with the why's every day, and waking up almost every night with the same recurring nightmares.
Why was this happening? Was this God's promise? I thought by choosing life for our sweet girl was the right thing to do, it was God's promise. Why was his promise failing me, why was I angry and sad all the damn time? It got to the point where family and friends eventually stopped reaching out, stopped calling, and were distant. Was it me? Did I expect it to last forever?
The thoughts I had that night in the hospital entered my mind again. If I wasn't here, it would stop hurting, it would go away, and I could be with my sweet girl again. Somehow my faith trumped my thoughts; they would come and go, but holding on to the strength of my faith kept me going.
The day finally came that we would send our sweet girl to heaven. It was her funeral. People came, they hugged us, said they loved us, and told us they would be there for us. I could feel my doubt coming out. I didn't mind it because I wanted it to slap them all in the face. None of them would ever know the pain I was feeling. It was a beautiful service, it was magical, and we chose a beautiful rose for her. We had all her tiny favorite things surround her on the table in the front for everyone to see.
This isn't exactly what I had in mind when I would introduce my daughter to the world. She was resorted down to photos, a few cute outfits, shoes, bows, flowers, all placed on top of the funeral home's table. There were tons of tears, but I belted out the loudest of course. I could feel hands resting on my shoulders from behind, which I truly did appreciate. I know they wanted to take my pain away. As the service winded down, we thanked each and every person for coming and supporting our journey.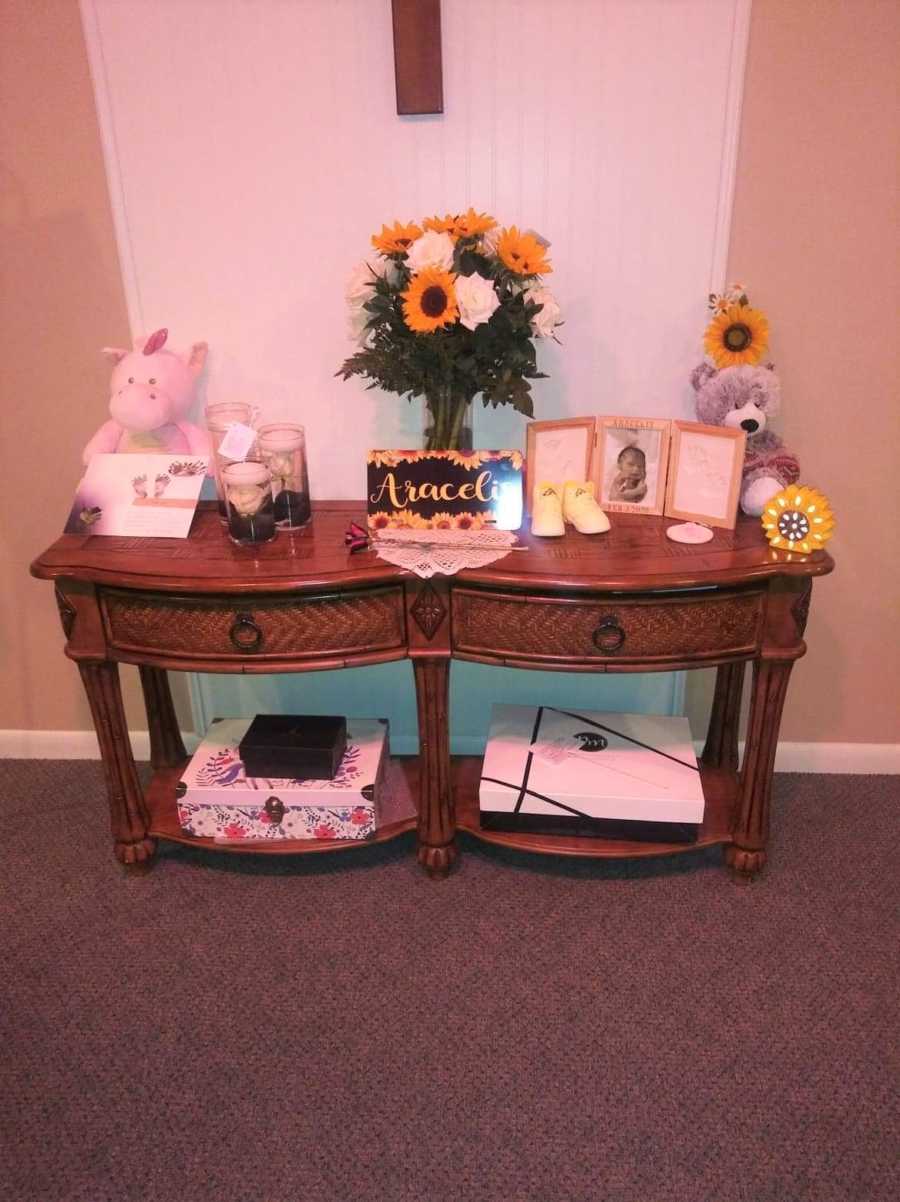 I remember my supervisor handing me a gift bag. I didn't know what it was at the time, I wish I had because that box literally changed and saved my life. We went home to start the 'letting go' part of the 'grieving process.' That's what the counselors call it anyway. I was still on maternity leave and COVID hadn't yet hit, so my hubby worked day in and day out, our son went to school each day, and here I was 'left behind' to lay on the couch. I wanted nothing to do with life. I didn't want to cook. I didn't want to clean. I couldn't sleep. I couldn't relax. I thought and dreamt of the same things day in and day out. I just wanted her, in my arms snuggling.
About a week before I was to return to work, I eventually got the strength to go through her things. I washed them and packed them perfectly, to be put away, to probably never be seen again. Towards the end, I came across the bag my supervisor had given me. Inside was a box. It wasn't very big or deep. I pulled the box out and opened it and inside were what looked like little tiny envelopes. They were so very tiny and there were so many of them. I grabbed one and opened it. Inside it read, 'It's in the dark that we realize we must turn on the lights.'
I sat there for what felt like a lifetime. Unintentionally, the tears started flowing. They became hard, and my mouth filled with that saltwater taste I remembered from the hospital. I cried for hours; I climaxed in my moment of grief. I let it all out. I played every single song from her funeral and just let the tears flow. I am pretty sure I induced dehydration. That's how much I cried.
Why had this little note impacted me so much? I didn't even comprehend what it meant, but what I do know is it changed me. It created a spark, and it caused a feeling that felt so good it hurt. I vowed every day I would allow myself a few minutes each day to read a new envelope until I had read them all.
I haven't counted how many there are, but I am still reading new envelopes each day. Those envelopes have changed my life. I went from hating the world and God for taking something from me to being reminded about what he has given me. My husband and my son are the small family I was blessed with, even if it wasn't the one I was created into. I started seeing the beauty in life. I remembered how to stop and smell the flowers even if it was for just a brief moment.
Now, just because my views have changed, doesn't mean I have forgotten about the worst thing that ever has happened to me. It's the worst thing that has taught me how to appreciate and love the best things in life again.
My son has a mommy who can sit with him and help him grieve, my husband has his support system back, and together we grieve. We have bad days, but we have them together. We don't shut each other out, and we don't allow distance. 02/03/2020 will forever be the worst day of my life. However, it led to some of the best days, and some that are still yet to come.
Remember it's not the dark that makes the light shine, it's the dark that reminds us we must turn the light on ourselves."
This is an exclusive story to Love What Matters. For permission to use, email Exclusive@LoveWhatMatters.com.