"I have been a member of a group called Surrogate Grandparents USA since 2016. It is a Facebook group that helps grandparents and children in need of grandparents find one another. Every child needs a supportive grandparent in their life. This group has been a lifesaver to many, and I pray they will be able to continue their good works. 'What children need most are the essentials that grandparents provide in abundance. They give unconditional love, kindness, patience, humor, comfort, lessons in life. And, most importantly, cookies.' This quote from Rudolph Giuliani speaks volumes, and is more than true in so many ways.
I joined the group because although I have grandchildren of my own, I am not able be part of their lives on a regular basis, due to distance or other issues. I wanted what everyone else my age seems to have… grandbabies to love on and to talk to, and to visit. I have always longed for the 'traditional' grandparent role. Little ones coming over all the time, and being able to teach them things, take them to the zoo, or even to sit outside under the tree and have a picnic. Life is so different these days. Families move too far away from one another, phone calls are replaced by an occasional text here and there, and grandparents have to watch their grandchildren grow up on Facebook.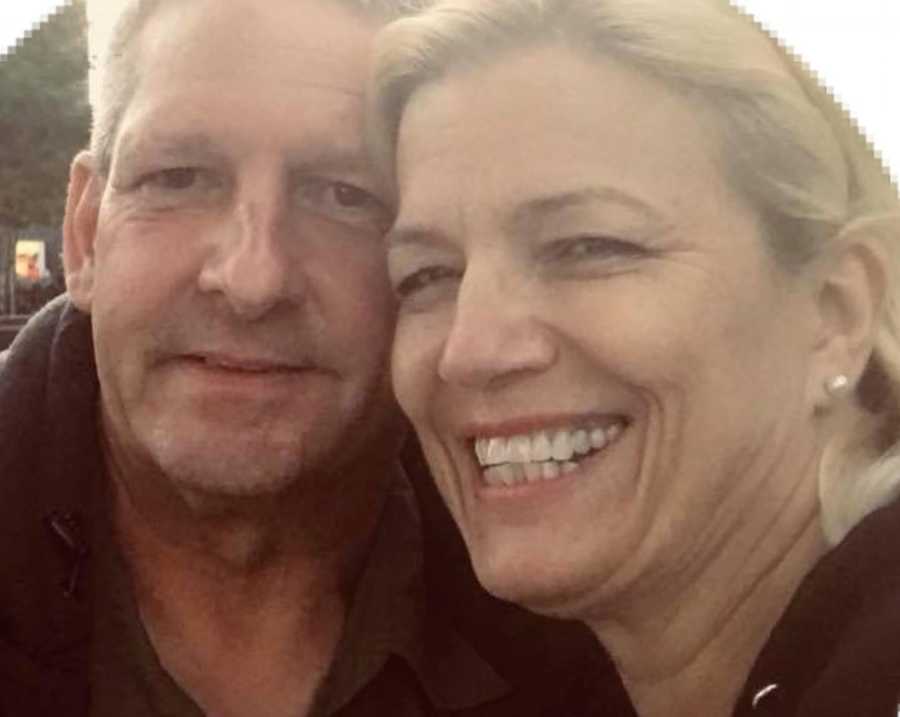 To be honest, after joining, I had not heard from anyone, and I forgot about even enrolling on the site! Until one day, I was perusing the internet and the site caught my eye again. I looked and thought, 'Well, what the heck.' And updated my information to reflect my current situation.
Lo and behold, a lovely young lady messaged me, and via Facebook messenger, we struck up a friendship. Turns out, her girls needed another grandma in their lives just at the time I needed grandbabies to love. Stormy and I continued to message back and forth, getting to know each other and we became close. Stormy's mom had encouraged her to join the site to find another set of grandparents for the girls to enjoy, as she herself is older and is unable to take trips or to be as active as the girls need her to be, and unfortunately, Stormy's dad was a severe alcoholic who left his family when she was three, and never returned to be a dad. He passed away a few years ago. Paternal grandparents were not in the picture as much either, as the paternal grandmother does not take time for her grandchildren, and when she does, she is abusive and mean to them, also due to alcoholism.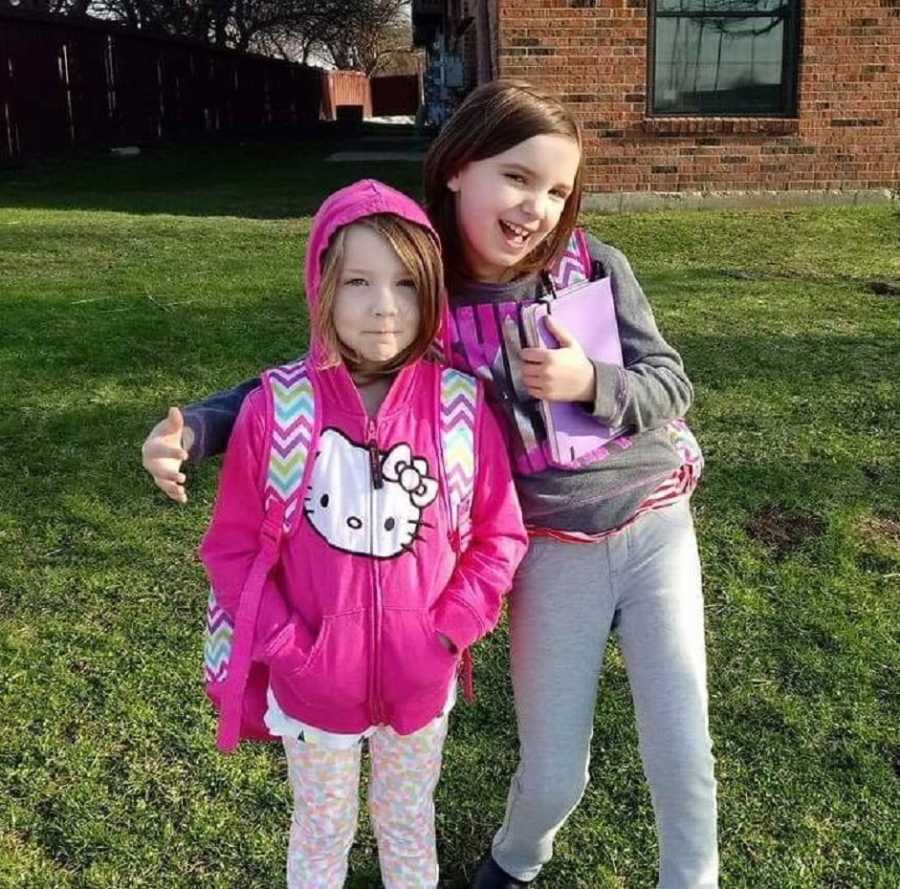 One day, she drove to my house to spend a few hours with my fiancé and I, so we could all get to know each other. The meeting was enjoyable, we talked and visited and had a wonderful time! Stormy and I soon discovered we have a great deal in common. We have the same temperament, ideas, and goals. She has struggles she is unable to disclose to her own mom, so I have become her confidant, and my oldest daughter (the same age as Stormy) has alienated me from her life due to substance abuse of many, many years. So for me, it is so wonderful to finally have that mother/daughter relationship I see with my friends and their children.
She didn't bring the girls for the first meeting, and while I was saddened a bit, I understood. She is a good mom. A protective one. I probably would have been the same way, and while it was disappointing to not get to meet the girls I had heard so much about, I knew it was coming soon enough! And sure enough, the time to meet our girls rolled around and it finally happened. Ed and I drove to see the girls in their Spring concert at their school.
We were met at the door by little smiling faces, anxious to meet us and to show us off! Abbey did just that. She was smiling and so talkative to everyone! I was introduced as her 'new Grandma.' Abbey wanted to stay right next to me the whole time and was just chattering away about everything under the sun! My heart was so full… this is what I had been missing for so long!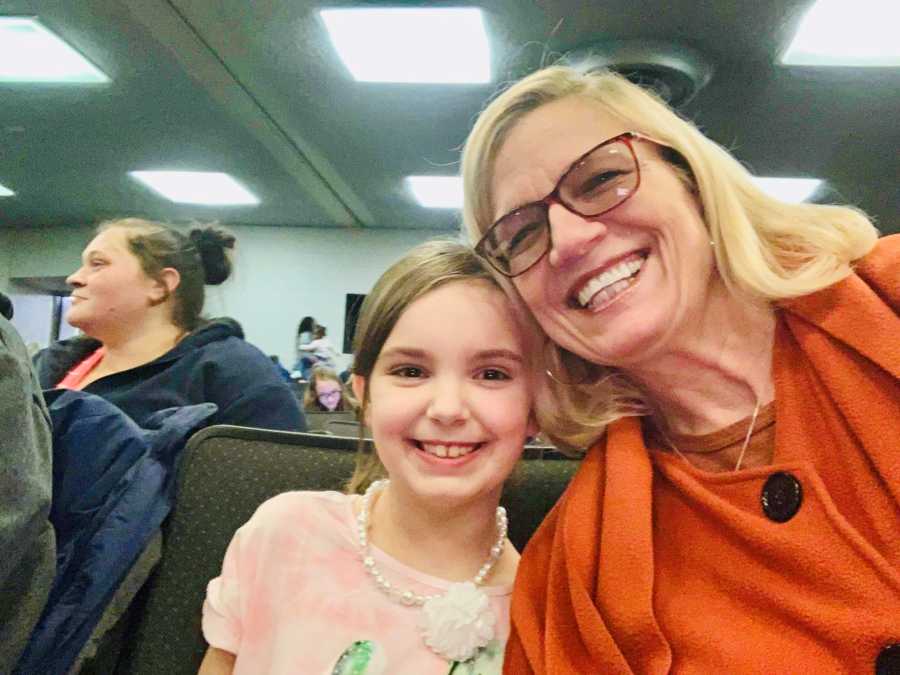 Charlotte, on the other hand, was quiet and shy. She was going to take her time to warm up to us. She is a precious little gem, and since that first meeting, her bubbly personality has shown through like no other!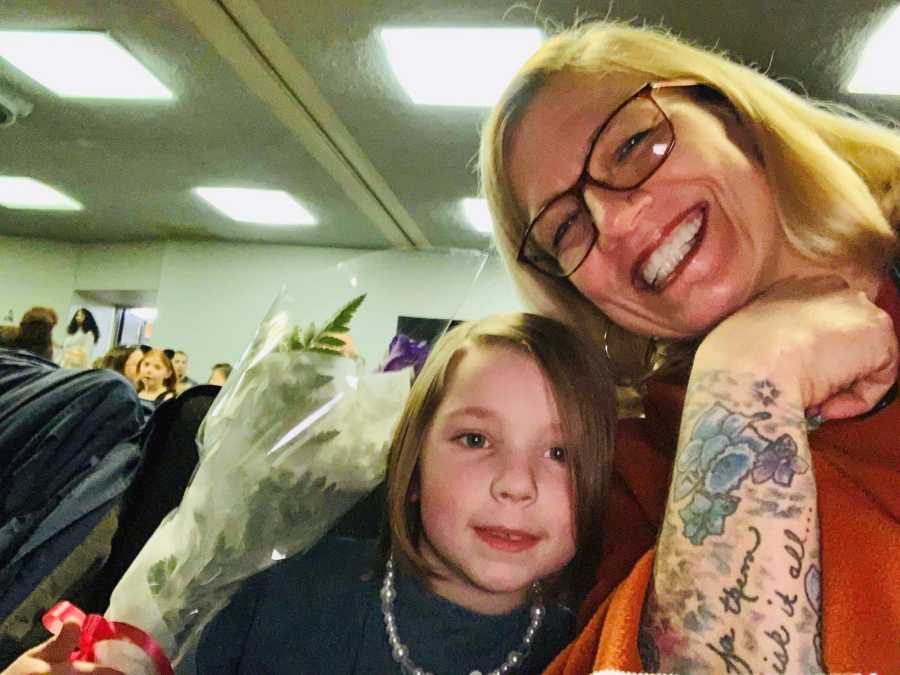 We recently celebrated our first (of many holidays to come!) Easter together with dinner and good times at grandma and grandpa's house. The girls came in like gangbusters, full of energy and smiles and enough laughter to brighten any room! 'Grandpa Ed' hooked up the Xbox so we could bowl, we colored eggs, we made blankets (grandma was late getting them done, they were supposed to be a surprise), and we ate a big dinner and we snuggled on the couch. After all, isn't that what holidays are supposed to be about? Family and love?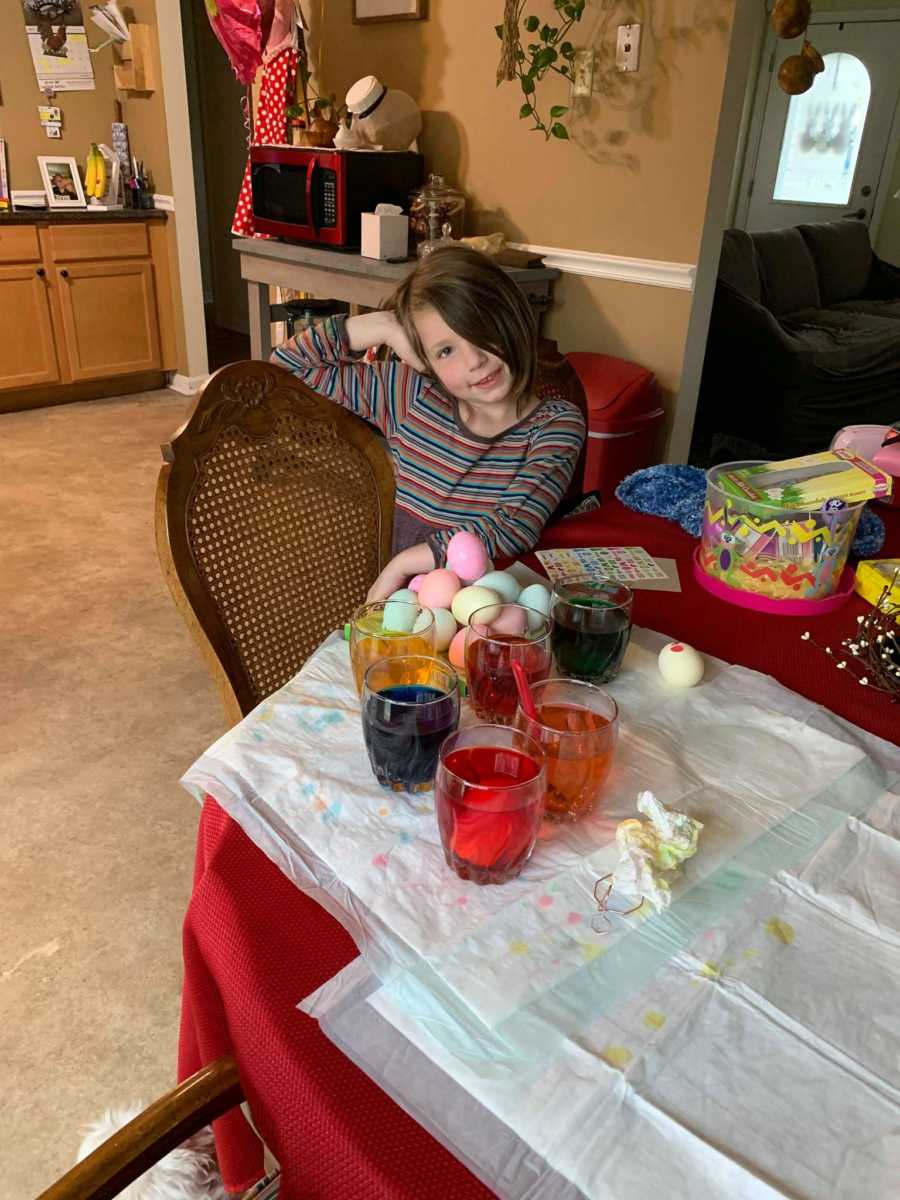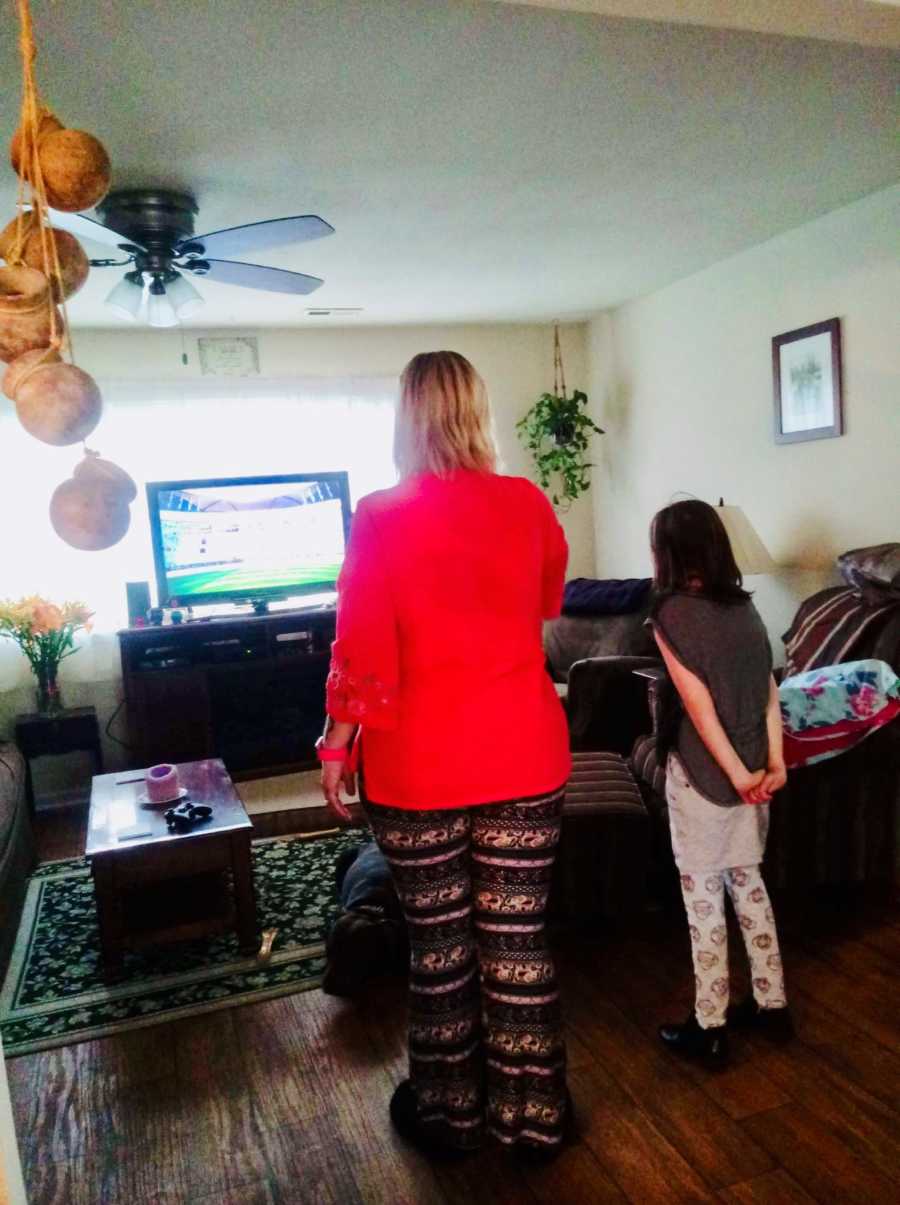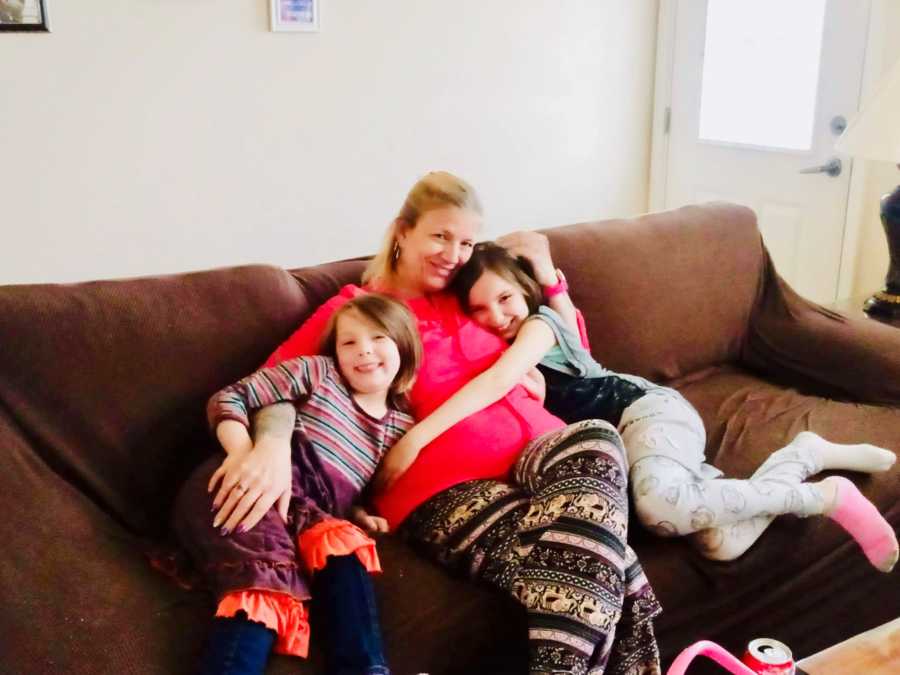 Since the first meeting, we have had a multitude of phone calls, videos and messages. Grandma and grandbabies get to play with funny Snapchat pictures sometimes, just to make them giggle. After school phone calls to just say 'hi' and 'I love you and I miss you grandma' are the best. Although we are about an hour and a half from each other, we have many plans (and sleepovers) planned throughout the summer. The girls and I have a set date to go buy fabric and make matching sundresses (and in Abbey's words, 'You'll match too, grandma?' 'You'd better believe it, Princess!') to wear to the zoo once it warms up. These two little girls who want nothing more than to be loved even gave us the energy to work on cleaning up our spare room to give them their own bedroom here in our home!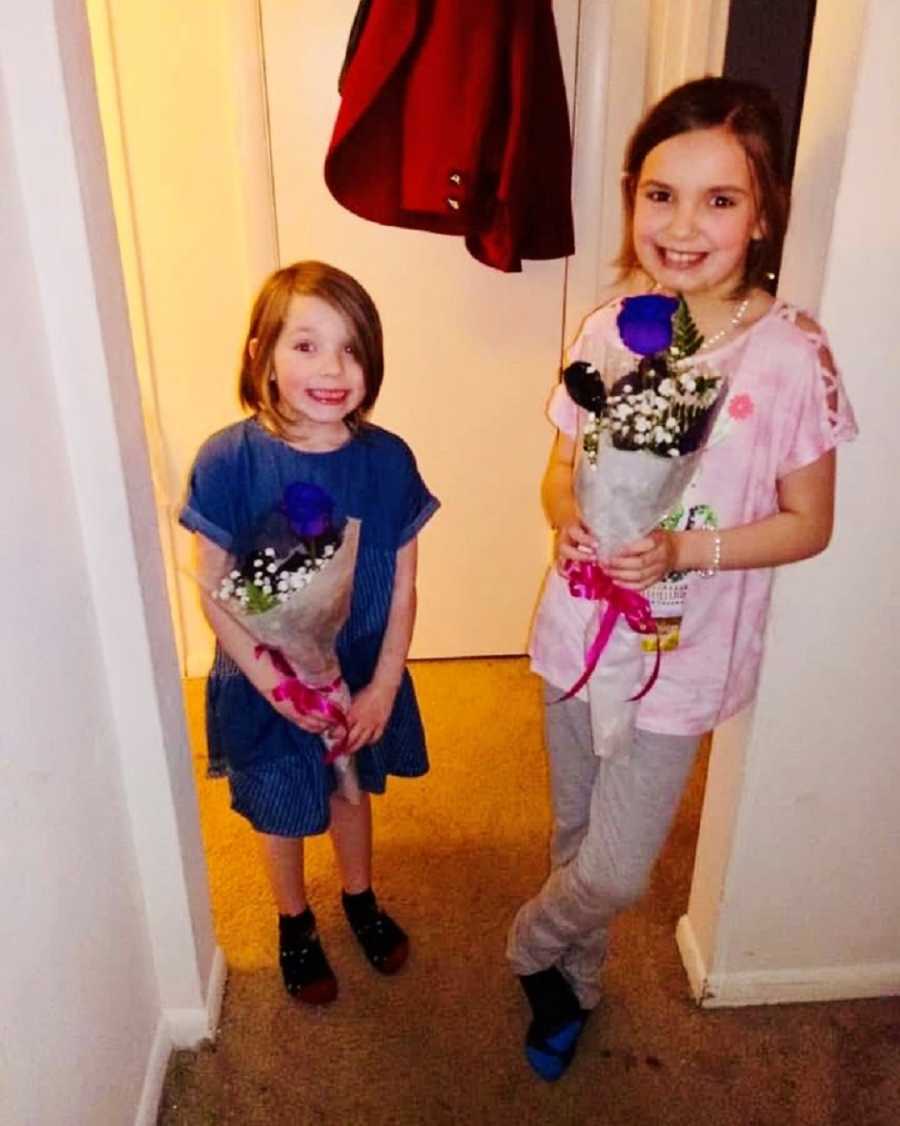 All I have ever wanted to be in life is a good mom and an even better grandma, and even though we aren't bound together by blood, we are by love… and that is what really matters. I hope everyone can find the happiness we have. Being a surrogate grandparent has been much more of a blessing than I could ever imagine, and those girls have given my life the lift I had been lacking for so long. I am eternally grateful for the opportunity to grow this relationship into a lifelong love with my bonus daughter and my beautiful bonus granddaughters."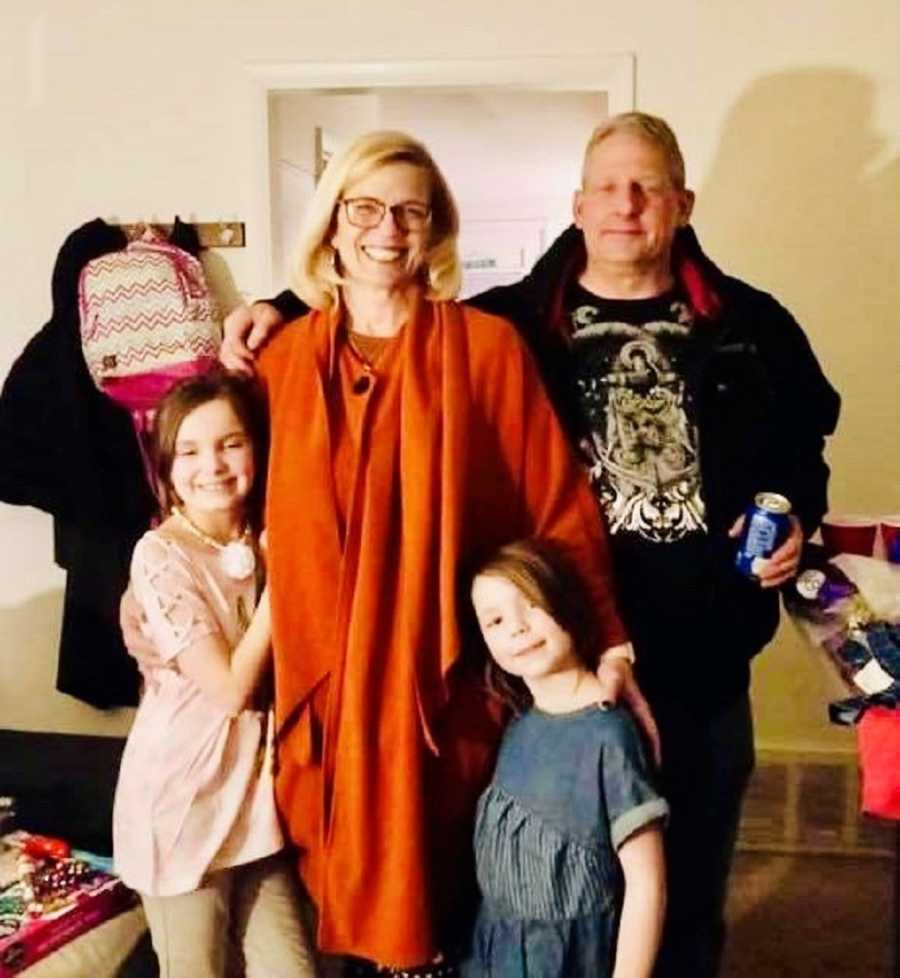 This story was submitted to Love What Matters by Julie Hatfield of Illinois. You can learn more about the Surrogate Grandparents group here. Do you have a similar experience? We'd like to hear your important journey. Submit your own story here, and be sure to subscribe to our free email newsletter for our best stories.
Read more stories like this here:
'They laugh when you flap your arms. They think you're stupid. But you were created special on purpose.': Mom of daughter with Rett Syndrome details emotional moment grandma's love quiets her symptoms
'She was there in the toughest times of my life.': Grandma's sweet reaction to finding out she'll be moving in with grandson
Grandma And Young Man She Accidentally Invited To Thanksgiving Reunite For 6th Year
'She'd walk into a room and shout, 'Grammy's here, have no fear!' The woman was a force! Anywhere she went, she was the center of attention.': Woman shares ode to fierce grandma battling Alzheimer's
Help us show compassion is contagious. SHARE this beautiful story on Facebook with your friends and family.