"Hi mommas! My name is Jess and I have had mastitis seven times.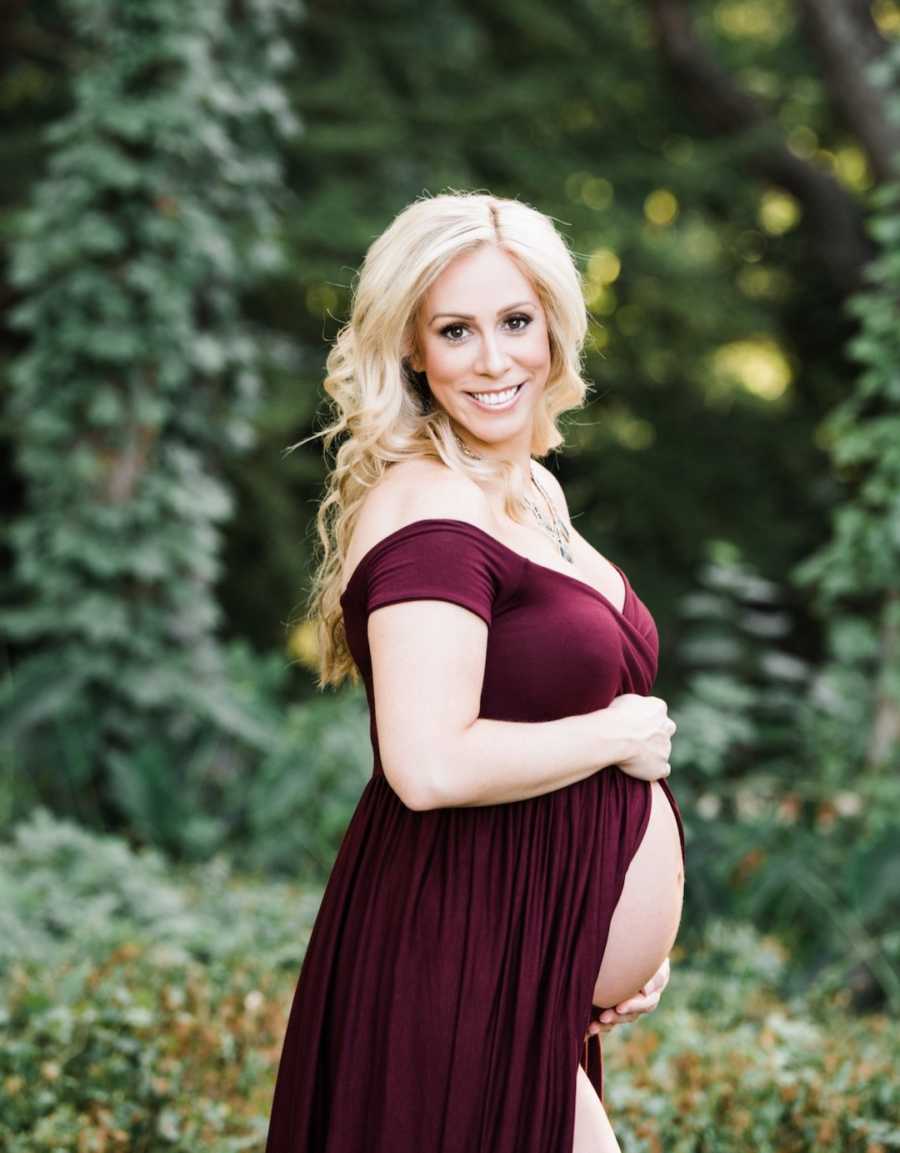 After having a successful breastfeeding journey with my first child, it caught me by surprise when I repeatedly experienced mastitis with my second child.
My daughter, Olivia, was born in August 2018. Just when I thought I was getting the hang of motherhood to a 1.5 year old, we received exciting news that we were pregnant again!  This time we were having a boy. We figured the second time around would be smooth sailing, but boy were we wrong! Within one month of Liam's birth, I began feeling ill. This was my first bout of mastitis.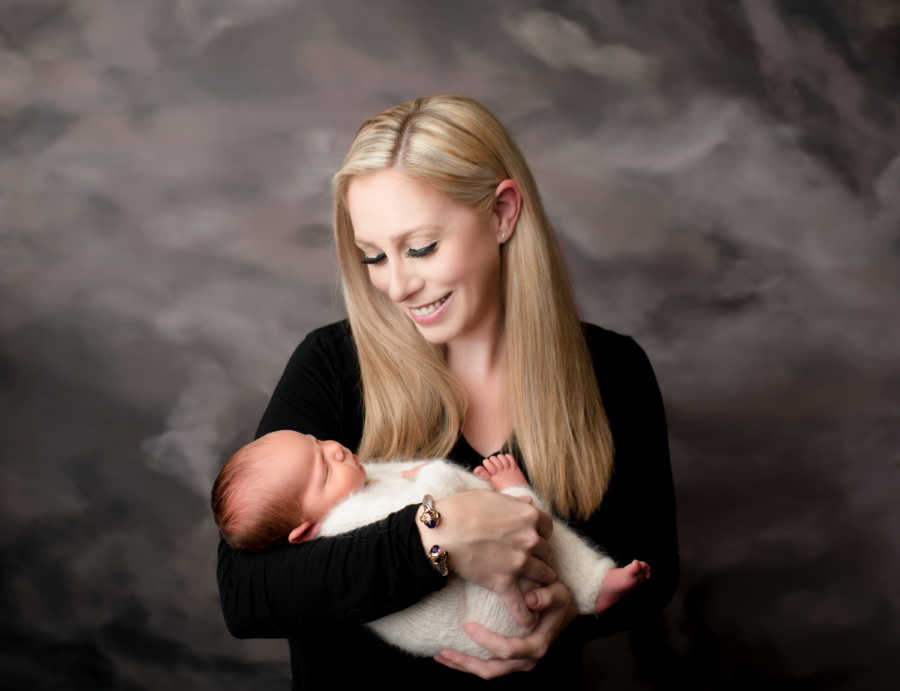 It's ok if you don't know what that is, because I didn't either. I have no recollection of any doctor, pediatrician, or lactation consultant informing me about mastitis. Mastitis is a breast infection which typically occurs when you don't empty the breast and a milk duct clog develops. Generally, it affects as little as 10% of breast-feeding women. Due to the fact it's not common, nobody really talks about it.
It was December of 2020, and I was four weeks postpartum. Liam had just fallen asleep, and it was my green light to rest, but as soon as I laid down an overwhelming chill took over my body. I felt achy and my breasts were hard and swollen. I could barely lift my arms to shower, brush my teeth, and wash my face. I crawled into bed and wrapped myself in three thick winter blankets, but I was still freezing.  My temperature had crept to 101 degrees. How could I have a fever when I felt so cold? It was reminiscent of my body's reaction to active labor with full body chills.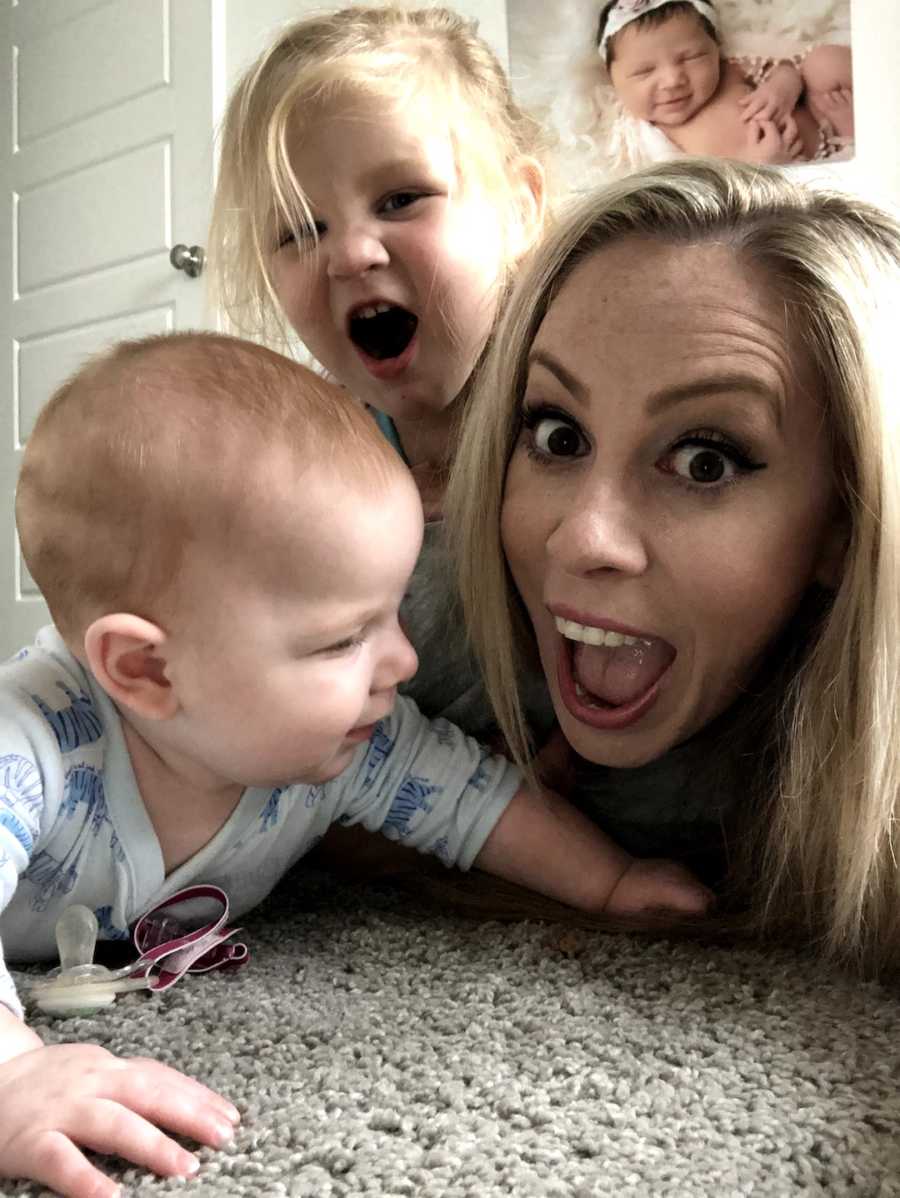 Just like every parent to a newborn, I had been running on autopilot. I wanted to be the best mom of two that I could be. But you can only do so much when you haven't had a decent night of sleep in months, right? Even though my body was still recovering from delivery, my daily life revolved around my children. Initially, I self-assessed that the chills and fever were due to exhaustion or, at worst, a cold.
I remember giving myself a pep-talk, 'Everything is OK. Sleep it off and you will be back to normal tomorrow.'  Easier said than done. My body was not having it. The chills just got worse and my mental strength depleted by the minute. In my state of feverish delirium, the thought of calling my doctor hadn't cross my mind.  While I tried to rest, my husband fed my hard-earned milk to the baby overnight. It was devastating that the milk supply I had worked so diligently to pump was now gone.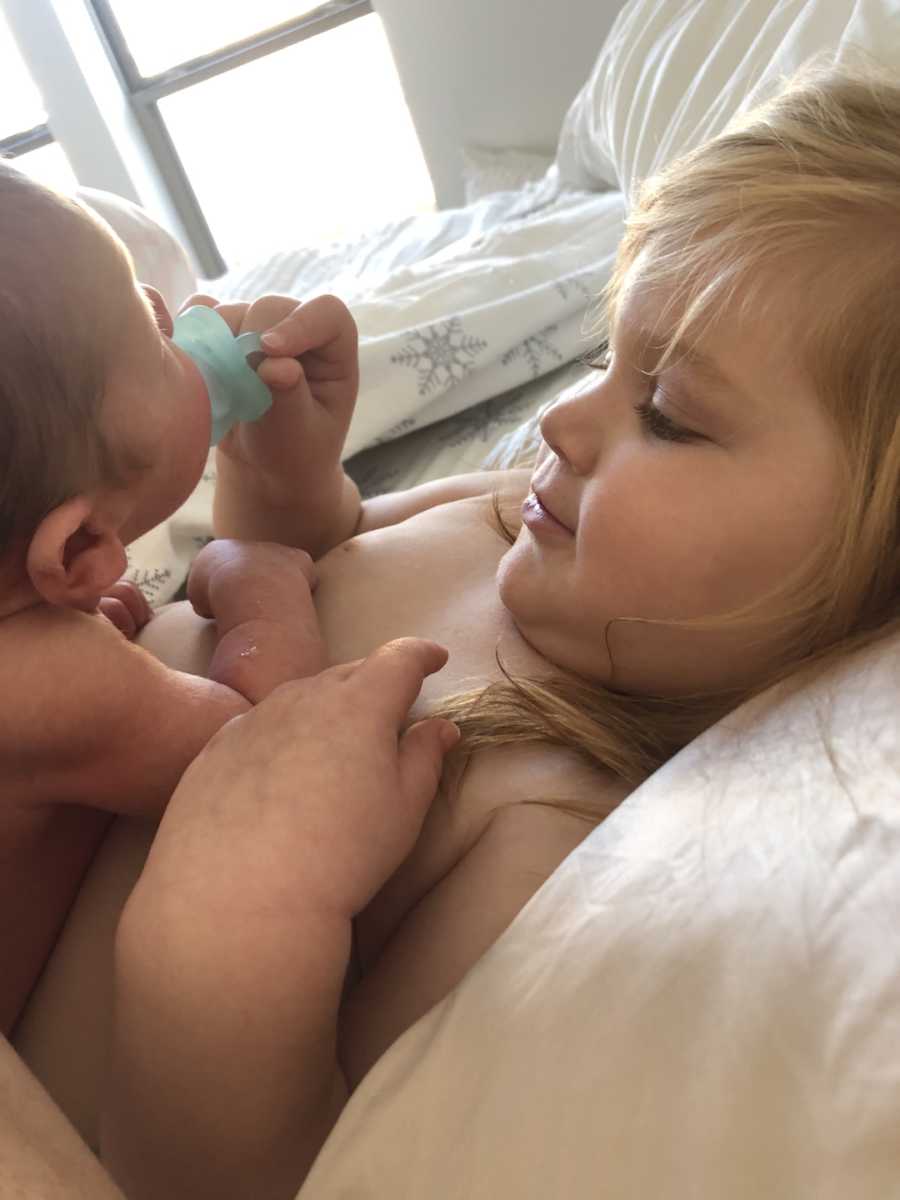 When I woke up the next morning, my breasts felt like a pile of bricks. Not only had I skipped the night pumping sessions, I hadn't nursed my son in 8 hours. My left breast was fire-engine red, inflamed, and extremely sore. This was when I realized, I should have listened to my body. Something was going on and I needed a doctor.
My hesitation in calling the doctor was because I knew they would prescribe a medication. I was so worried that whatever went into my body would be passed along to my baby. Inevitably, I had waited so long, I needed the antibiotics. In addition to the medication, I was advised to nurse every two hours while massaging my breasts and using a hot compress in between. Sounds easy enough, right? Let's just say, the pain was so intense, my husband had to massage the lumps for me while I cried. If it wasn't for his support, I probably would have lost my entire milk supply.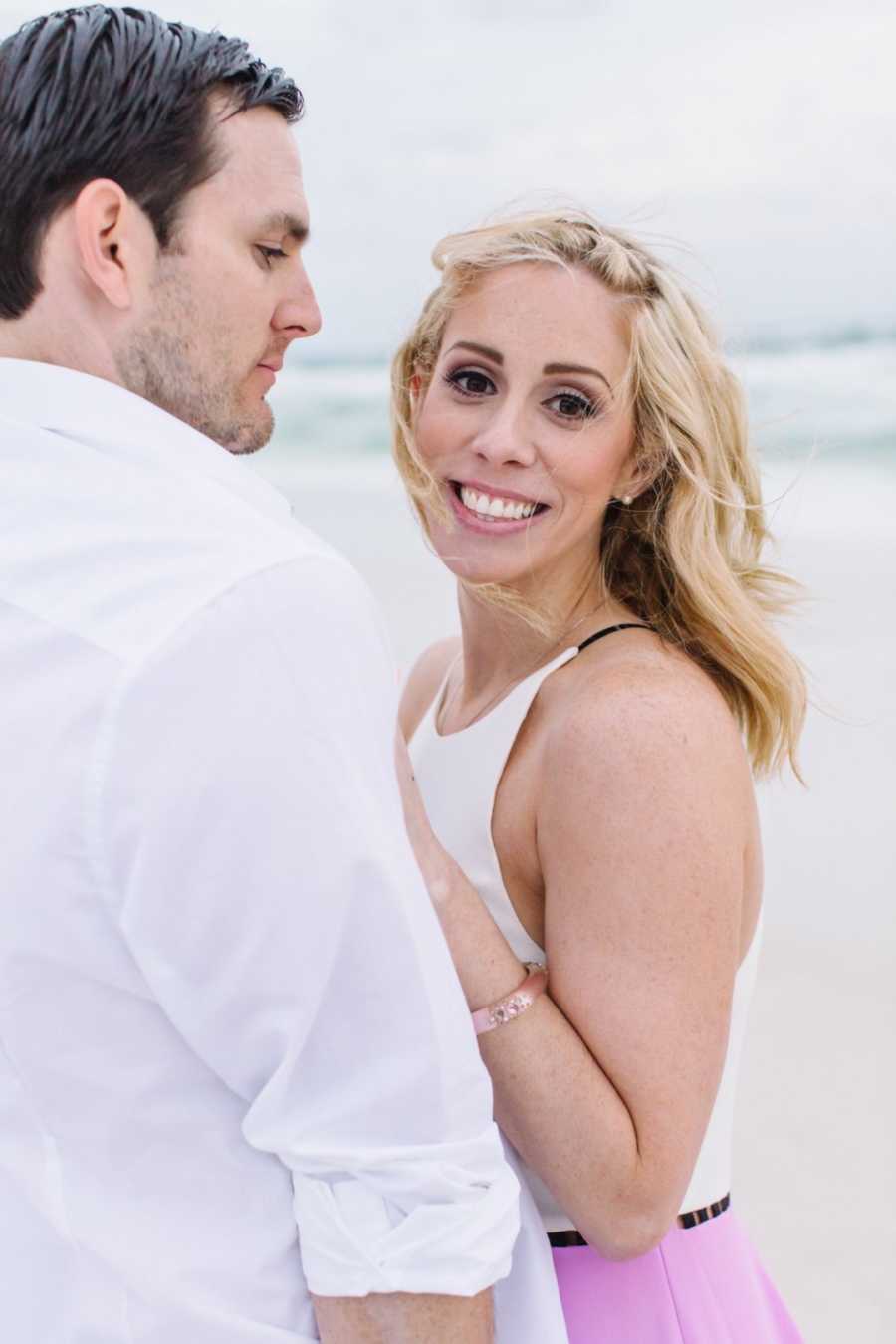 Within 48 hours of taking my antibiotics and following the doctor's orders, I felt like a new person. Sadly, my milk supply had taken a severe hit. It took about two weeks to reestablish the supply, and it didn't come easy.
I wish I could tell you this was the end of my mastitis experience, but it happened six more times within six months.
Fortunately, four of those times I was able to self-treat at home through massage, hot compress, and pumping regularly.  My advice to you is to listen to your body so that you stay ahead of mastitis. Don't wait to call your doctor if anything develops. Follow their instructions and rest assured that your milk supply can be reestablished if you take antibiotics.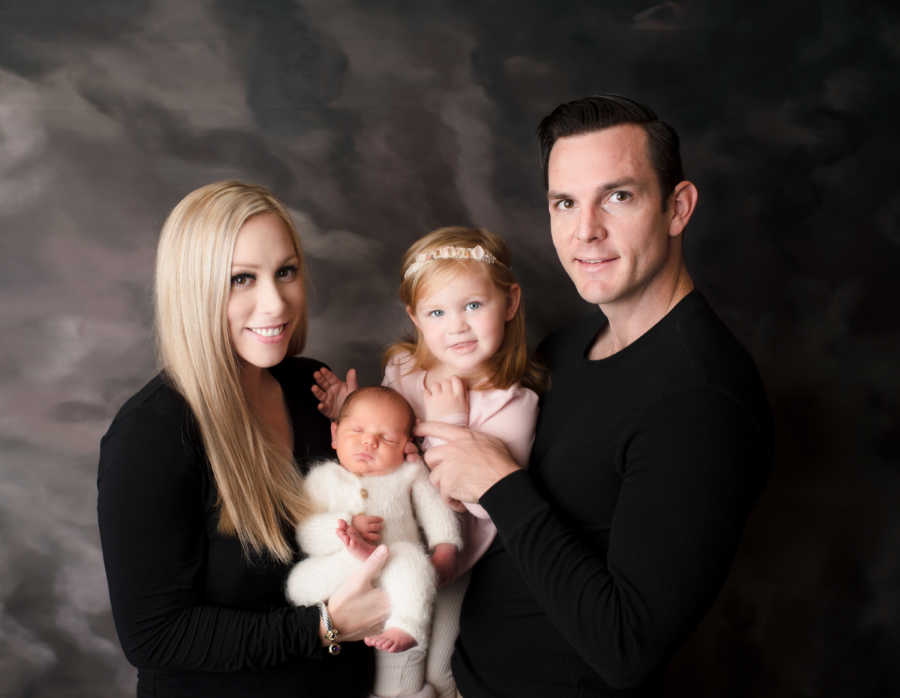 Liam is almost 8 months old now and I am still nursing. I have not had mastitis in three months.  Motherhood is always going to be full of new twists and turns (in this case, mastitis), but no matter what happens, we are strong-willed human beings and we will overcome the challenges we face."
This story was submitted to Love What Matters by Jessica D. from Dallas, TX. You can follow her journey on Instagram. Do you have a similar experience? We'd like to hear your important journey. Submit your own story here. Be sure to subscribe to our free email newsletter for our best stories, and YouTube for our best videos.
Read more stories about motherhood here:
'No matter WHAT you see on the internet, NO ONE has it all together.': Mom of twins gives early motherhood advice, 'It's a game of 'winging it'
'There's no telling when it will be the last time he needs me.': Mom urges 'savor and soak in' early stages of motherhood
'I worry what other people think when they see it.': Mom says 'from our messy home to yours, you are ENOUGH'
'We need to teach kids perfect moms DON'T exist.': Woman talks 'roller coaster ride' of motherhood, 'We're in this together'
Do you know someone who could benefit from reading this? SHARE this story on Facebook with family and friends.