"This is what love looks like. This is what complete vulnerability, flexibility, and choosing positivity over pain looks like. This is 'do it for the kids' at its core.
I remember only the good times. He remembers the bad with the good. I guess it's the optimist in me and the realist in him. Either way, he was done with my sharpness and I was done with his painful choices and pulling away. There were a series of extraordinarily painful events over years that lead us to our current mean/isolated places.
Those details are known to some of you. If you don't know them, please find peace in continuing to not. I've had many a message, text, and outpouring of love followed by, 'So, what happened?' And I honestly just want to move forward, to stop rehashing.
So, please let this be the explanative story and let it rest: After 16 years of being together – dating as 14-year-olds in high school – Kyle moved out. Last week, the man of my dreams and father of my two beautiful children told me he was done. I'm not sure how or why, but I was shocked. Why was this moment any different? Why would he do this to me? To the kids?!
Our 6th wedding anniversary (16th overall) was February 6th and I felt betrayed. We'd been living in a sharp-tongued, bitter marriage for six years and living together much longer than that. This was our norm. Right? Wrong. We fought in front of the kids. We went to the place we swore long before having kids that we'd never go.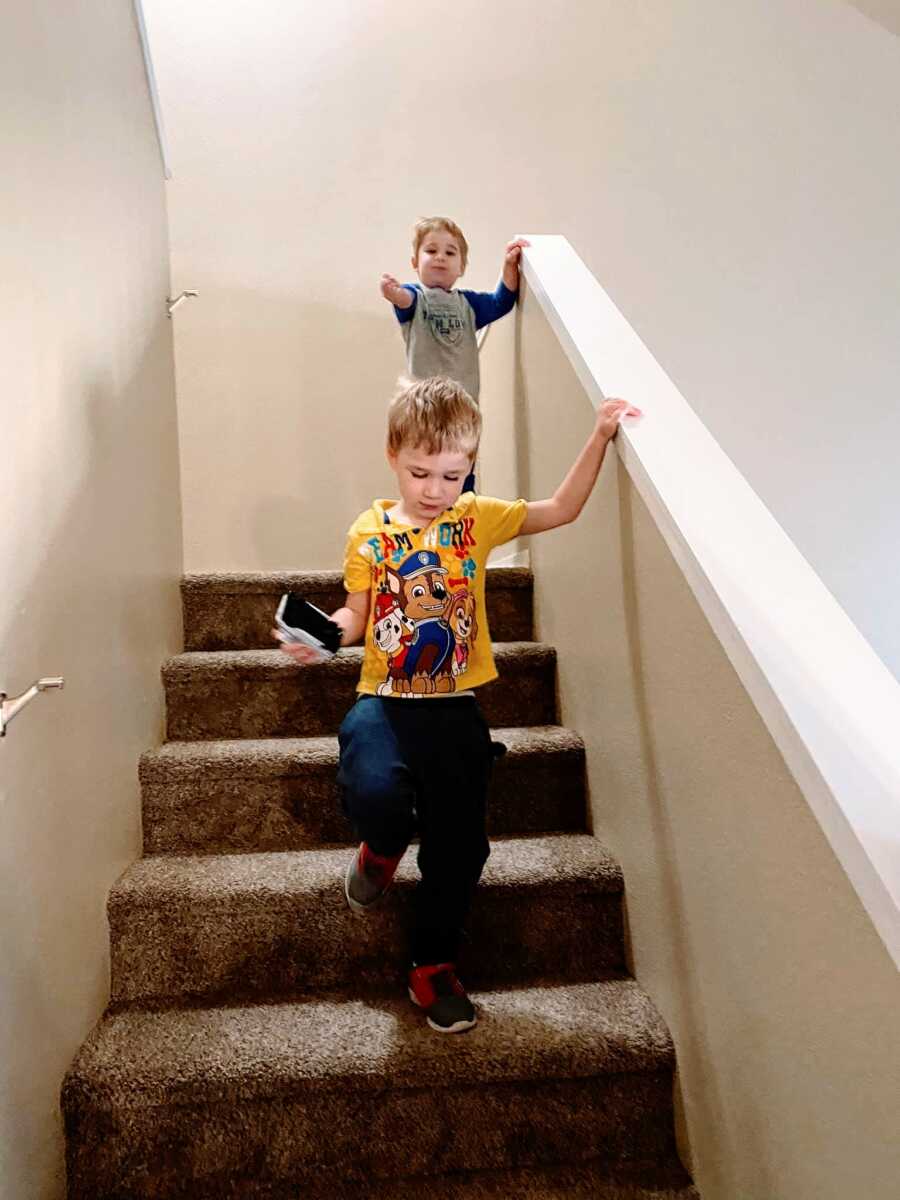 What used to be kept behind closed doors, or fought out in the late hours of the night long past kiddo bed time, started creeping closer and closer to their waking hours until there were shameful times they had to yell to pull us out of the screaming. We said we'd never argue in front of the kids. We were wrong. Luckily, it didn't happen much. But, it was getting worse and Kyle and I both worried it would escalate further.
Due to our escalation, Kyle, in his grounded wisdom, sprung for a change. He has always struggled with anxiety and depression. I have always struggled with PTSD and separate fallout from my own parents' divorce. It is likely for this reason I have always forbidden divorce or even talk of it. I thought the marriage license and our love was strong enough to protect our kids from our problems. Luckily, it was just protection in a different way than expected.
It's not our first rodeo when it comes to breaking up. But, it's the first while married and with kids. Thankfully, our years of splitting, reuniting, and learning one another's' everything's has led us to a communication style which can fix any problem.
It's a loving respect that got us to this peaceful, just place we're in today. It's a place of deep caring, empathy, and unconditional love. It's a place of knowing no matter what, we'll always be friends and we'll always be okay. It'd be a lie to say we won't always love each other. I think after over half our lives together, we're forever apart of each other's DNA.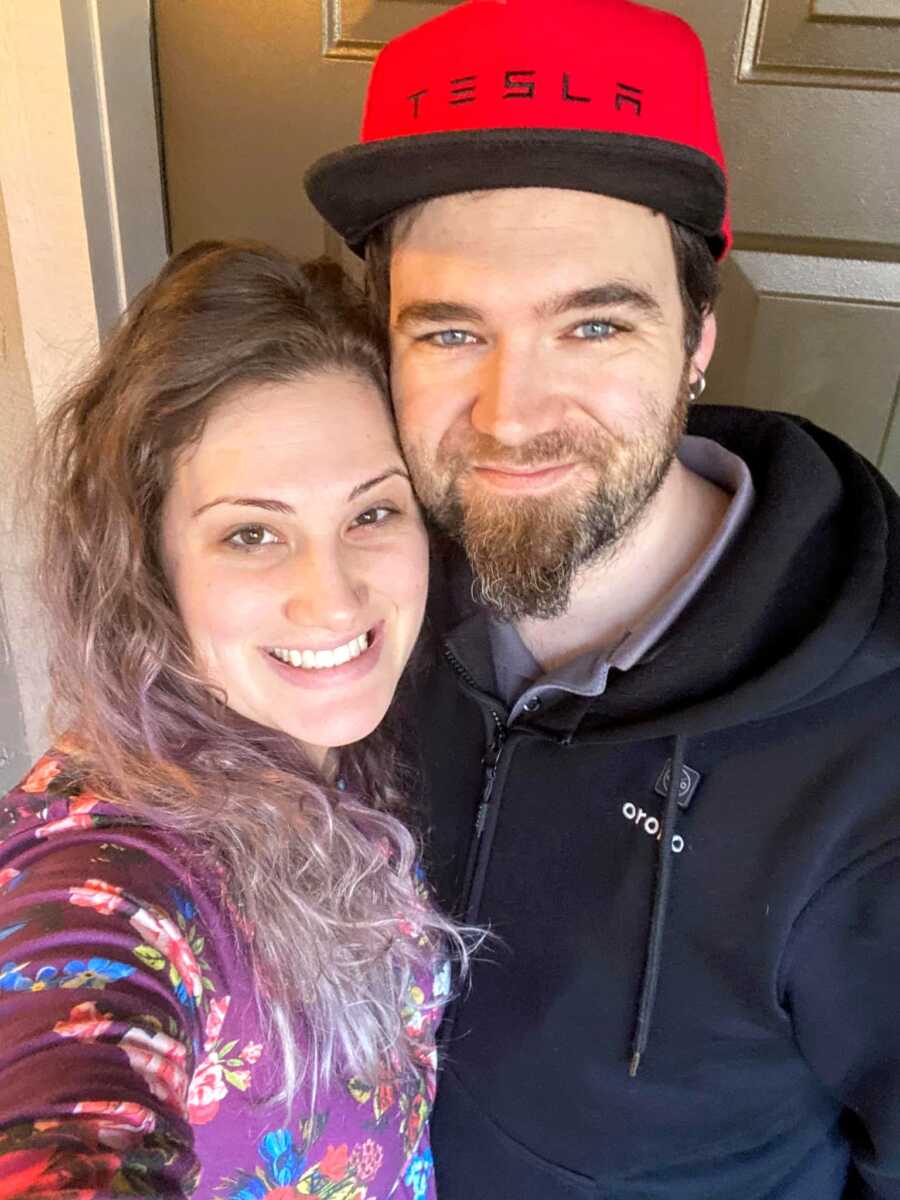 As a child of divorce, I swore to never divorce. Ever. Even if he tried to kill me, I believed as long as love existed somewhere – and the marriage was valid – there was hope. I still feel this way. By my own logic, we both agree divorce is not an option. Kyle still loves me deeply, as I do him. Our chemistry is undeniable – even when we're angry. We're like magnets the moment we're near one another and it's unstoppable. With no option to divorce but no option to stay together, we're trying a different solution.
The pictures below are Kyle's new digs. He told me he was moving out to take some space and heal. Start over fresh. He asked me to do the same and supported me in every way he could. I'm keeping everything I want. He's getting a house full of 'new' – which has always been his thing. We framed it to the kids as though they GET to play with Daddy at Daddy's new house. Like Grammy's house, this is just another fun place to adventure and be loved.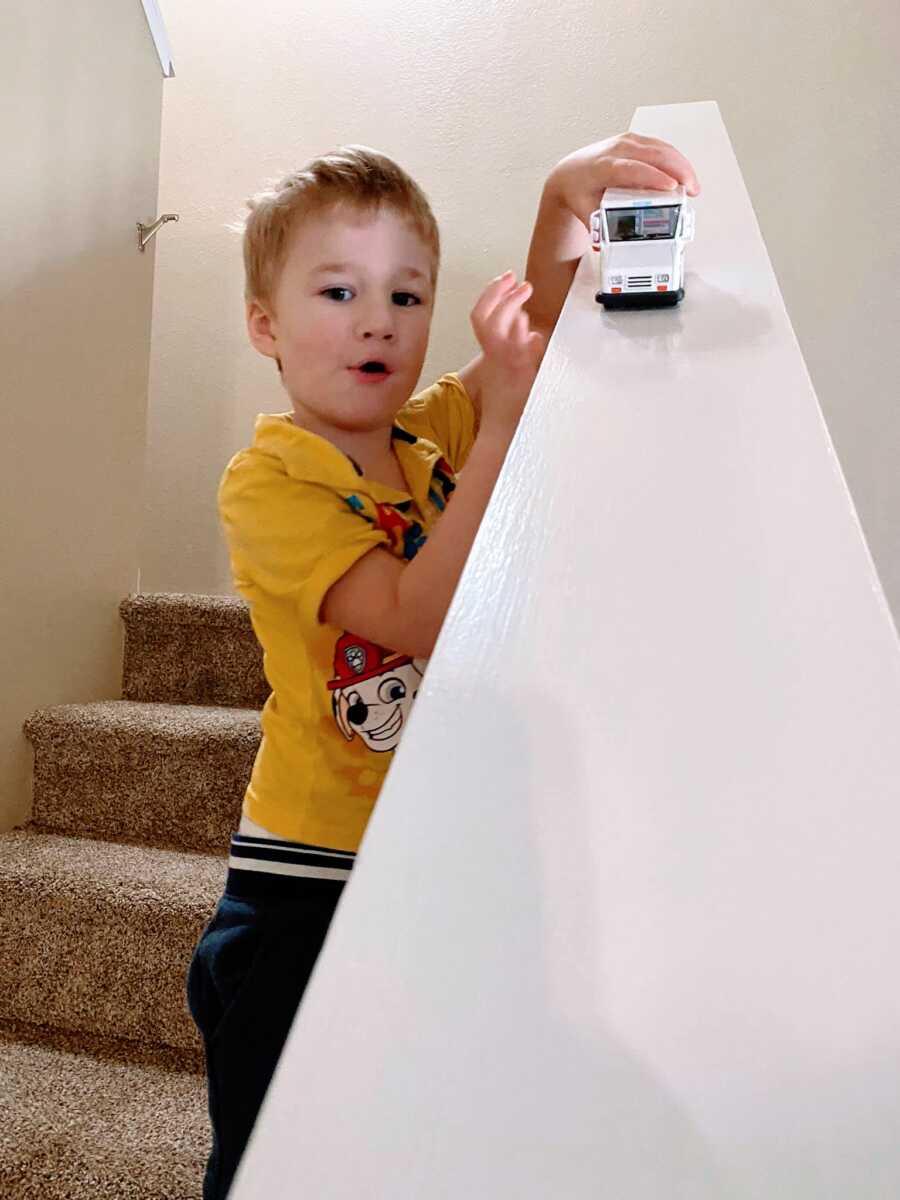 It didn't start out like this, though. At first, I hated Kyle. The idea of him splitting me away from my babies for even a second made me sick. I thought of all the ways I could hurt and hate him and found myself even more miserable. I screamed, I cried, I sobbed to my friends and parents. I drove long drives at night and missed my kids as I took time to process. Then, I came back with renewed understanding of love and how mature my husband is being. More importantly, I thought of the kids.
In returning myself to a less-selfish motherhood, it is clear this needed to happen. After a week of anger and hurt, I'm embracing change and love in all forms. Kyle and I wrote out a plan for our kids to visit one another's homes that is equal and fair.
I dropped them off today to inspect the new place's safety and habitability only to find a doting father who's already accounted for every flaw I mentioned with a fix. I feel confident he will succeed there. I'm certain he will learn a lot and grow gratitude for the big work I did, and do, as a mom. I am incredibly lucky he is the loving man and quality father he is. There's never been a second I questioned his love for them or me.
His lease is month-to-month. We have no deadline for moving back together, if ever. We have no constraints other than financial and we're both hard-working enough to be able to afford this happier, healthier lifestyle. We're amicable. We're still married. We're still in love. I still call his mom 'mom' and love his family as my own. I'm still a Silliman. I think I will probably always be a Silliman, regardless of our outcome. Our kids just get two homes to roam and double the love.
We start marriage counseling tomorrow with a new therapist. Perhaps we're doing it a little backwards. Therapy AFTER a move AND after a marriage? But, hey! If we can heal old, deep, festering wounds and love one another more for it, maybe we will return to a single home with peace and happiness. Until that time, I'm excited for Kyle's new beginning, my newfound freedom, and excited to share my kiddo's new home with our family and friends.
I ask only that people respect what little privacy Kyle has left. He's always been more private than I have and to be fair to him I'm going to try to keep our dealings more private from now on. Kyle has chosen to refrain from dating and work on himself while we go through this. Please give him space to heal on his own. Support him. Love him. Please also refrain from trash talking to me about him and vice versa. We are friends first and I don't take kindly to people bashing my friends.
As always, thank you for the love and support. I'm deeply touched by the number of quality friends and family who've heard the stories, cried with me, messaged me, and given me their all. I don't deserve you. I'm excited to see more of you on the kids' 'Daddy Days.' I'm excited to learn and grow and love even more in this newfound freedom. Please be excited with and for us. This is real love in action. Not that fake s–t you see on TV."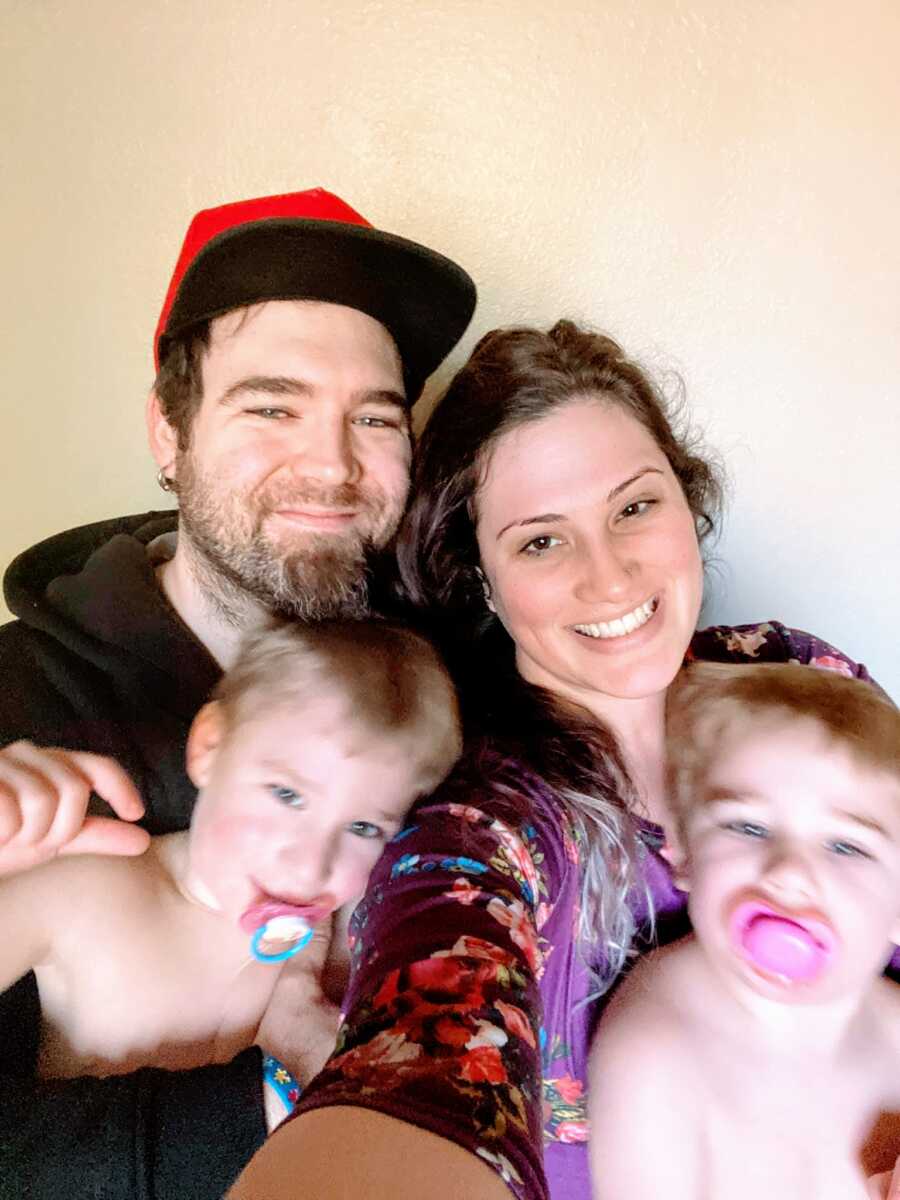 This story was submitted to Love What Matters  by Miranda Silliman of Chico, CA and originally appeared here. You can follow her journey on Facebook, Instagram, and Twitter. Submit your own story  here, and be sure to  subscribe to our free email newsletter for our best stories, and  YouTube for our best videos.
Read more stories from Miranda:
'If you've ever wondered what love looks like, it's this.': Mom shares touching and humorous 'DadDash' co-parenting story, 'He's one of my best friends'
'These pictures are some of the sweetest I own.': Mom shares touching co-parenting moments, urges others 'choose love'
Read more like this:
'Alesha's pregnant and Josh is the father?' My world stopped. 'THIS ISN'T TRUE!' I chose to believe him.': Bonus mom shares journey through tumultuous relationship to peaceful co-parenting
'I realized I missed my period. The word 'PREGNANT' appeared. I was just getting over Josh, and suddenly he was in my life forever.': Woman shares co-parenting journey, sisterhood with bonus mom
Do you know someone who could benefit from this story? Please SHARE on Facebook or Twitter.