"How Tony and I met was far from ordinary. We were from two different towns, an hour and a half away from each other. It's hard to meet people in a small town, especially when you're disabled. People see a disability and run. I wanted someone to get to know me before I was judged on my looks. Tony and I met on a dating site in March of 2016, looking to talk to new people and find new friends.
I have a rare, moderate case of progeria. I age faster than I should. Because of my progeria, I do appear different. My birth defect is very visible. I'm 30 years old and I still get bullied for my appearance, but doctors were never sure I'd make it to 30. I've had several surgeries including having to break my jaw, with no choice. So for me, it's a miracle to still be alive.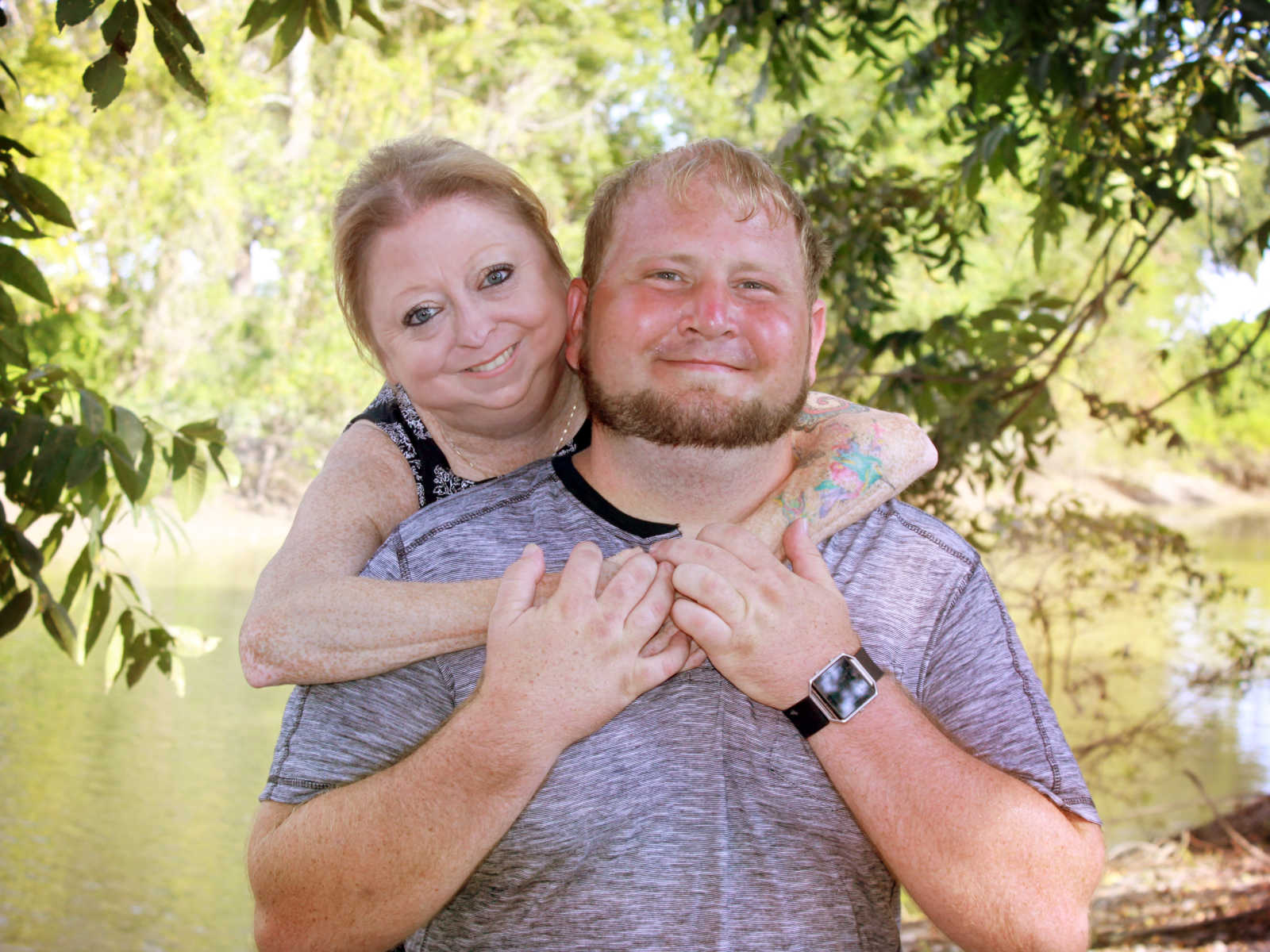 About a week into messaging back and forth, we decided to meet. His family, along with mine, fell in love with us. When I met Tony, he was having a hard time. Immediately after meeting, we hit it off, only I didn't know he'd been though just as much as I have medically. At that point I knew in my heart he was the one I wanted to spend the rest of my life with. Tony suffers from Type 1 diabetes. He also had what's called aplastic anemia. It diminishes the bone marrow and acts as leukemia. The hospital suspected he would not survive. He lost nearly all his eyesight, went through many rounds of chemo and so much more. Thankfully the hospital found a bone marrow donor. Once the transplant was done, he got very little of his eyesight back, so he is visually impaired. The best thing about our relationship is that we can sympathize with each other. We have a special understanding because we have both been through so much. Because of this, it has made us closer.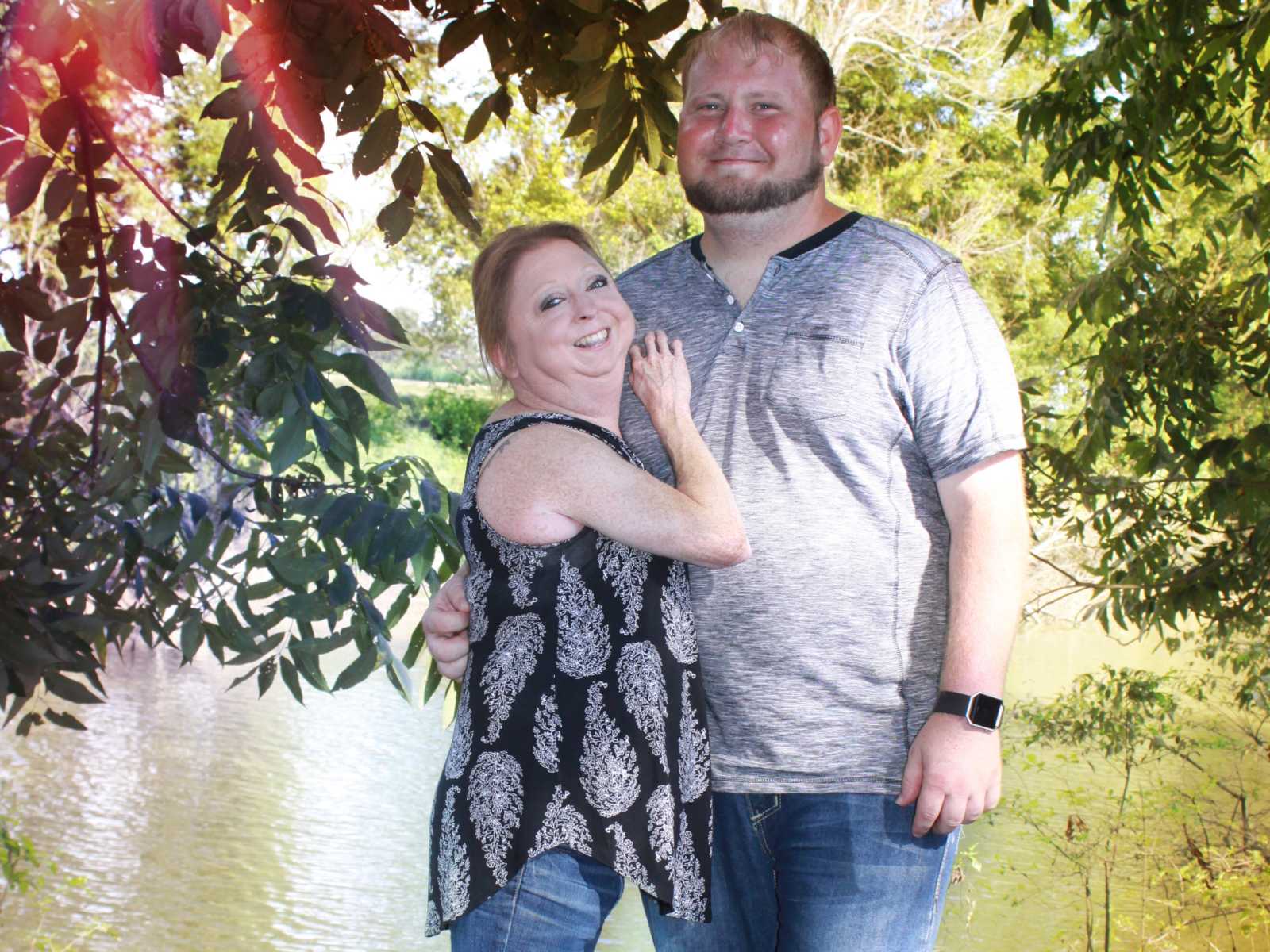 Immediately after we met, we wanted to see more of each other, more often. So for the next eight months, I would drive back and forth an hour and a half to make our relationship work. By this time I knew I loved him, and with him being legally blind, I would soon have to make a critical decision: uproot the life I knew, or try to continue to make a long-distance relationship work? I decided to uproot my life, leave my parents, moved in with him, and hoped for a bright future. Soon after I moved in, he had gotten a job — any job he could take because no one wanted to hire a legally blind man. While I worked days, he worked mostly nights, and again, we'd rarely see each other. Somehow we made it work. By January of 2017, he was gone again. His new adventure was going to an affiliated blind school. It is a state-run program where they teach the visually impaired to be independent enough to run their own business. The catch? The next four months he'd be living in a dorm 30 minutes from home and could only come home on weekends and holidays. I supported him the best way I could. Our whole relationship for a year and a half was long distance, yet we still made it work.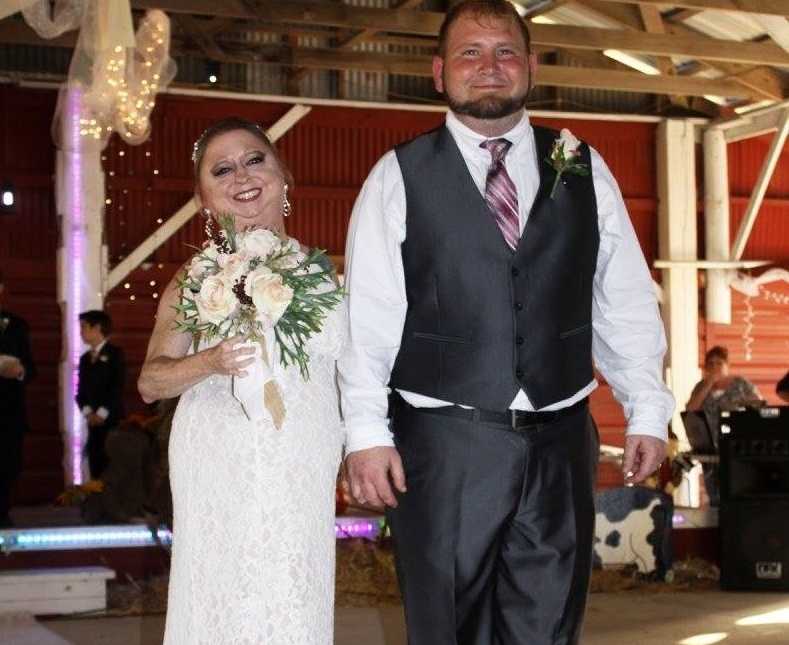 It didn't take long for us to realize we were best friends. In March of 2017, he asked my father for my hand in marriage. In all my life, I never admitted my greatest fear to anyone, not even my loved ones. With having a moderate case of progeria and knowing I aged faster, I was terrified I would never find someone to love me for who I was. I was scared I would die alone with no one to share that special life with. On Nov. 18, 2017, we shared our vows in front of our loved ones and friends. It was the most amazing day I have ever witnessed of my life. My family along with his worked so hard to give us everything we ever wanted and more for our wedding. Everyone went above and beyond.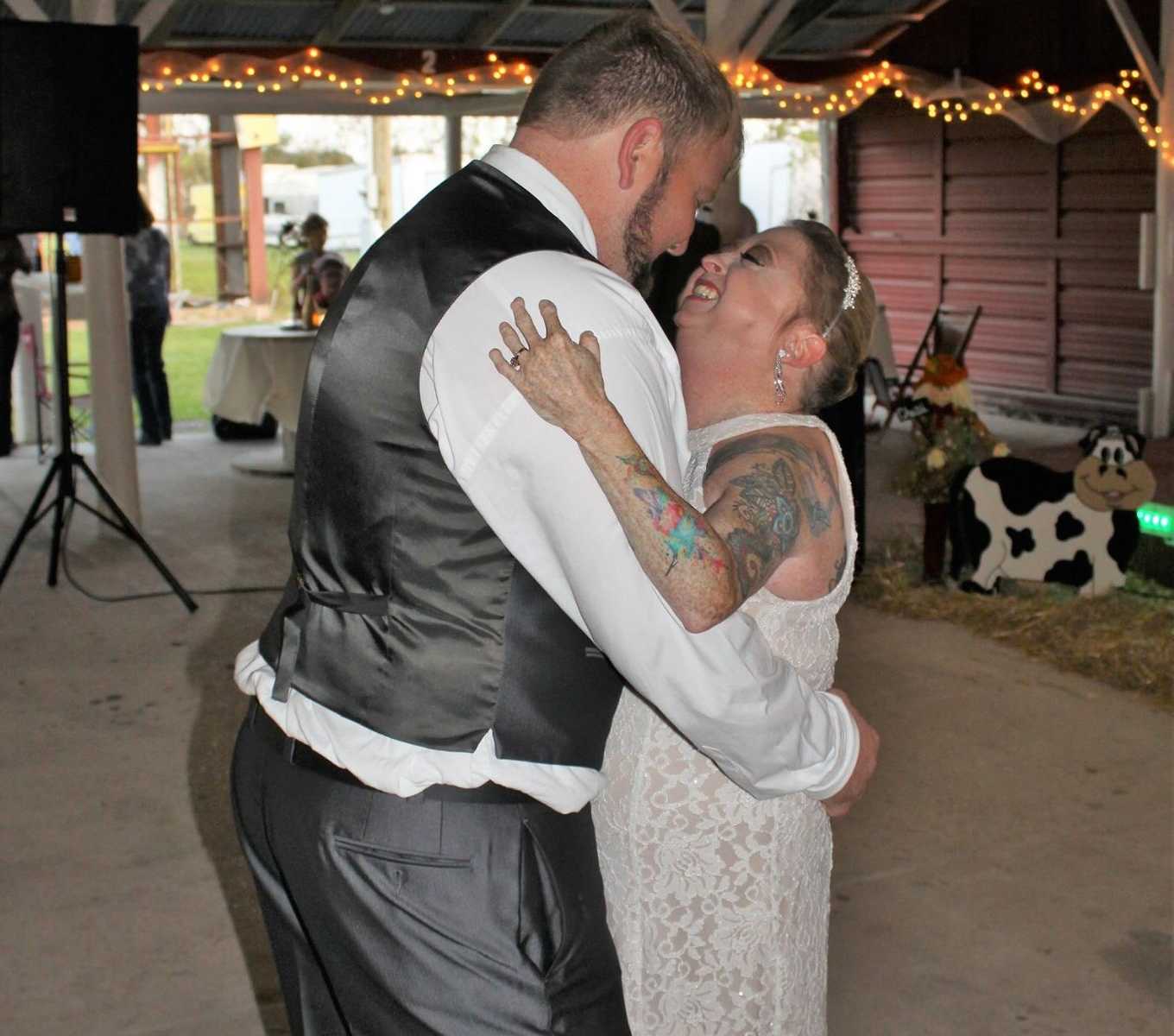 So where are we today? We are happy. We struggle with real life problems, and we stay strong through thick and thin. We don't argue. We don't yell or raise our voices. We rarely have disagreements. It's not hard to admit that he is my soulmate and I feel as though we found each other for the sole purpose that we were destined to be together. My dad once told me that I was lucky. I had found the purest love of all, because Tony is legally blind, he fell in love with my heart and soul, rather than my looks. We truly live a fairy tale life. I found my prince."
This story was submitted to Love What Matters by Challi Romero, 30, of Grosse Tete, Louisiana. Submit your story here.
Please SHARE this beautiful story on Facebook to help prove that true love is universal.