"I imagined motherhood differently. I had expectations. I dreamed of a flawless, 'normal' pregnancy, natural delivery with no epidural, delayed cord clamping, skin to skin, and exclusive breastfeeding. Motherhood was a goal I was excited to reach because of how perfect it played out to be in my mind. However, none of it unfolded like I dreamed it would.
My husband, Jordan, and I were married for almost 2 years and decided to be less cautious with prevention. We weren't necessarily 'trying' to get pregnant, but if it happened, we would be ecstatic. Well, not long after we saw those two pink lines and we were exactly that, ecstatic. It happened so much sooner than we expected and since that came so easy, the rest of my pregnancy should too, or so I thought. At 6 weeks along, I visited the ER three days in a row. I was bleeding. Just like that, I was having a miscarriage. Even though it was early in my pregnancy, the process was extremely painful, more painful than I ever imagined. It left me feeling vulnerable, raw, and empty.
Shortly after our miscarriage, I was pregnant again. This time, we had a lot more fear and anxiety. Our hearts wanted so badly to be happy, to celebrate, but we were afraid. What if it happened again? The first trimester felt long, a period of waiting. Regardless of our worry, my pregnancy progressed fine with no complications! We had our 12-week ultrasound and announced our news to the world just like I always dreamed.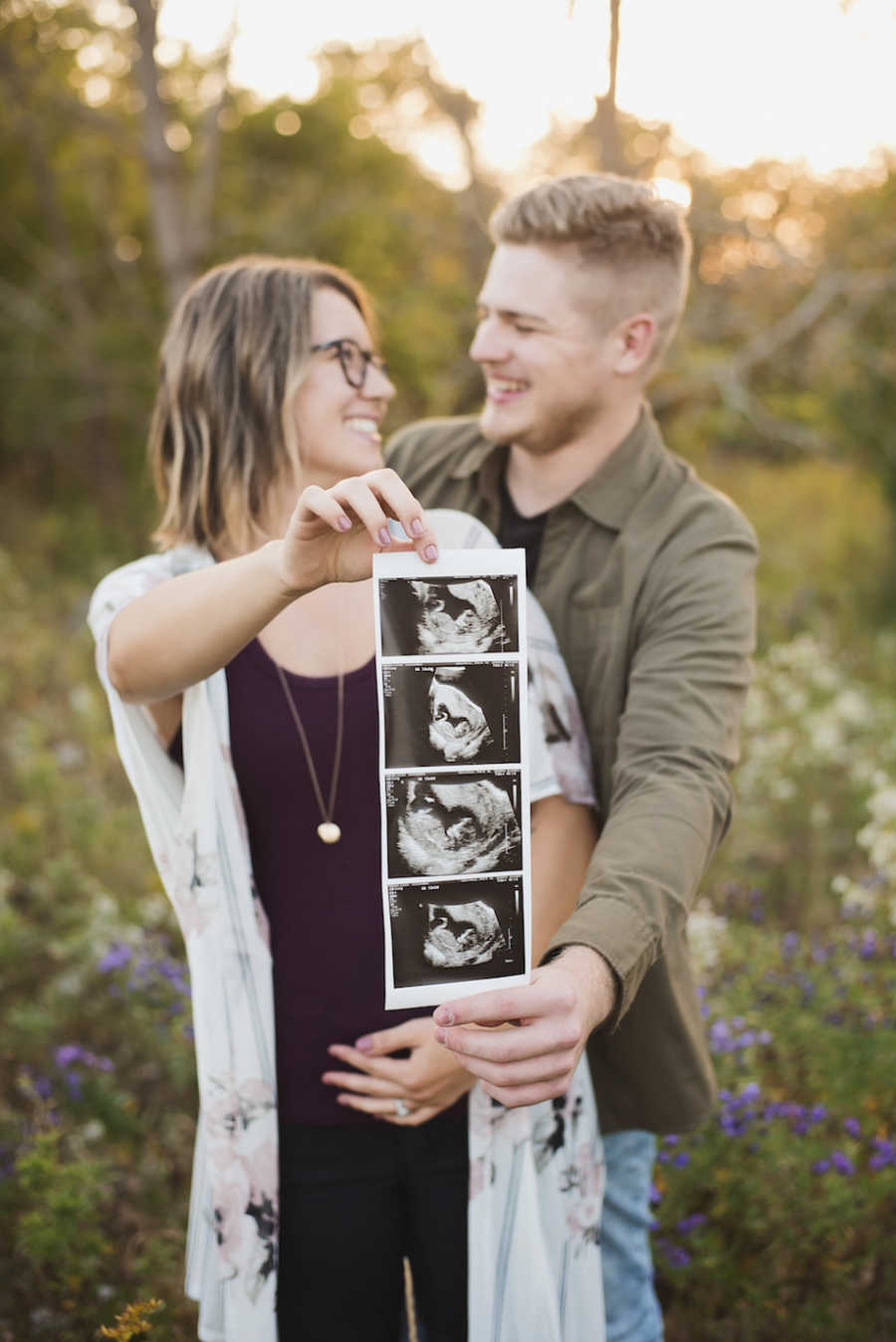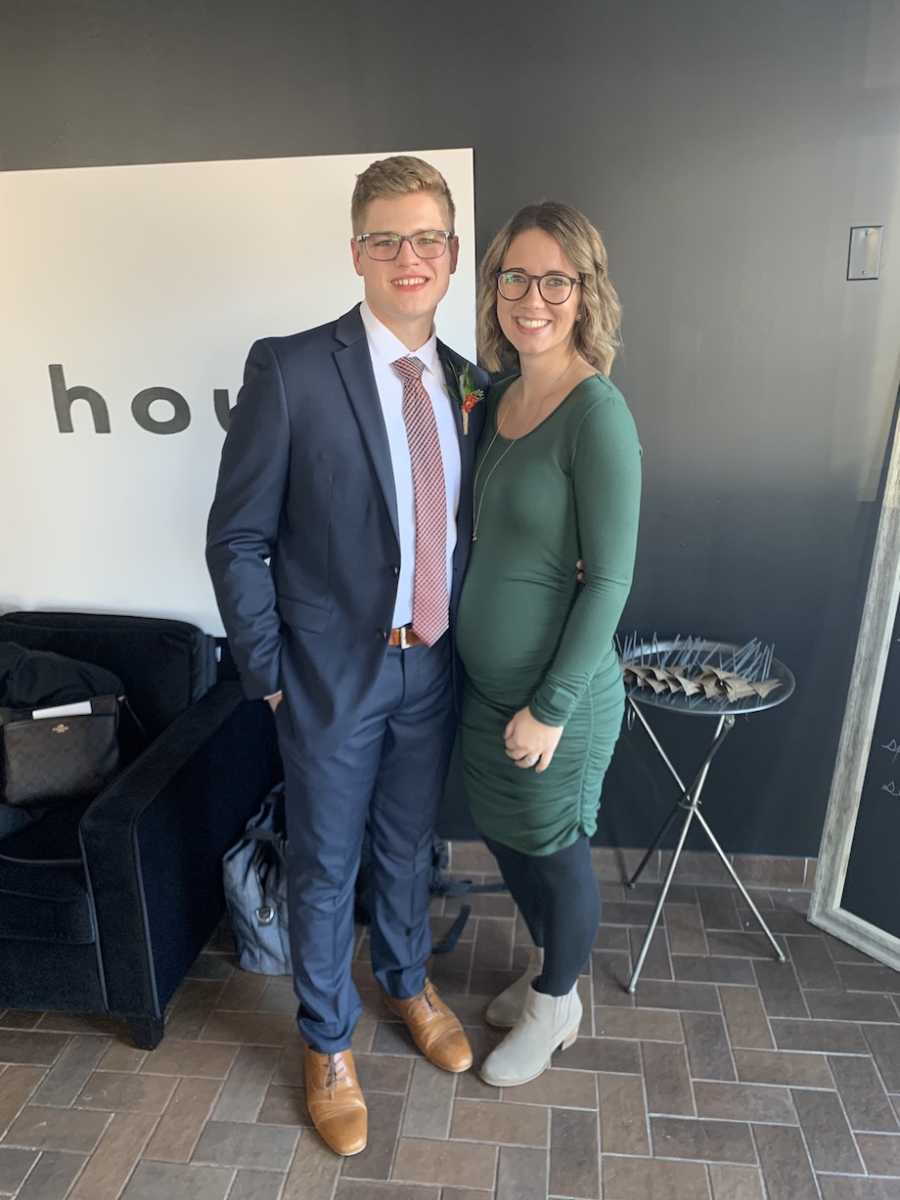 On the evening of December 14, I was in some pain and discomfort. Braxton hicks contractions, I thought. This has to be normal and nothing to fret about. They came with no pattern and they changed in frequency and intensity. I knew the signs of labor and this couldn't be anything serious. I slept fine, but the next morning, I saw blood. It was just a small amount but I called my midwife just to be sure. The contractions had lessened and only came sporadically. My midwife agreed with my theory and believed my cervix was simply irritated, causing my symptoms. We continued our day as planned, attending church, and two separate Christmas parties, but visited the hospital for a check in the afternoon. Again, I was told, 'Your cervix is just irritated,' and I was sure myself that's all it was.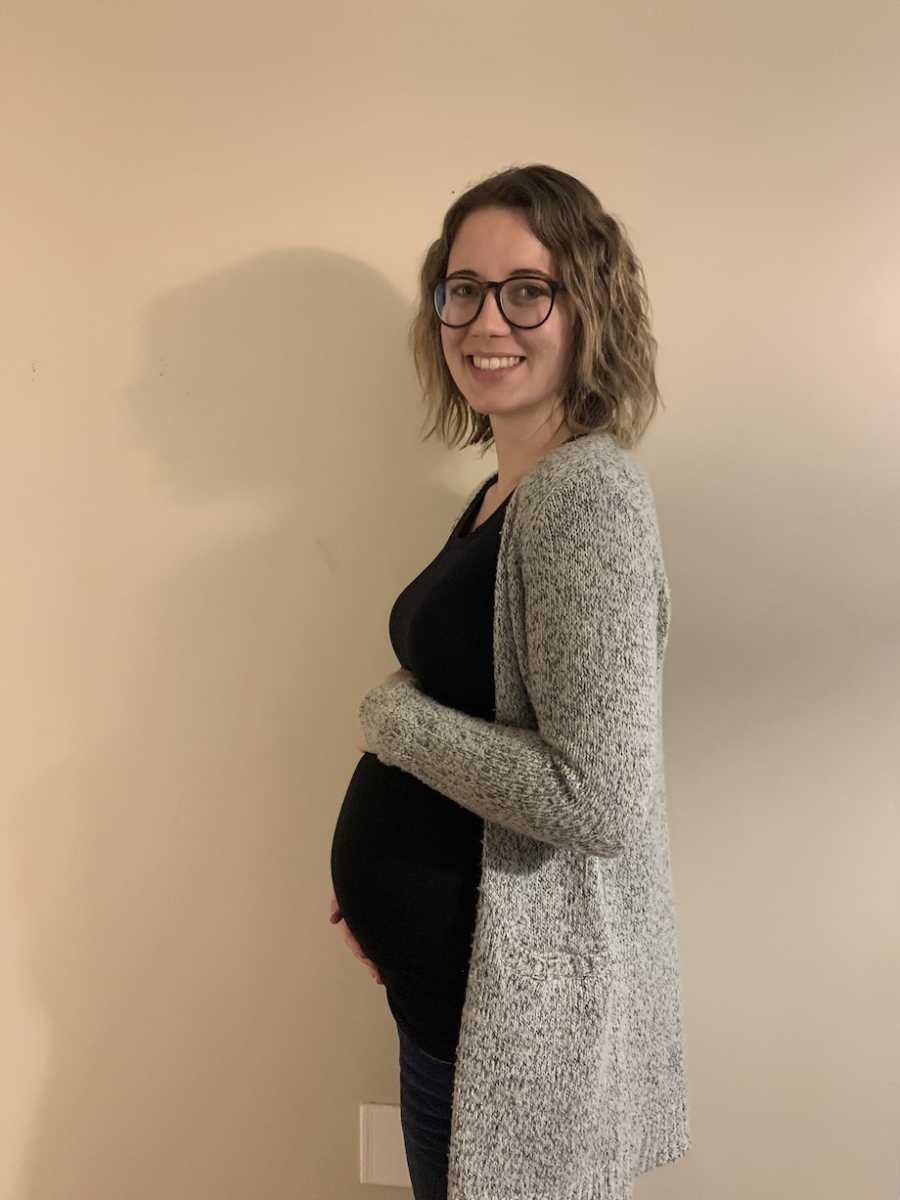 Later that evening, my bleeding was worse and the contractions were quite painful. They reached the point where I was practicing breathing techniques to endure them. Even so, I told my husband I was fine. 'Maybe I should just go to bed. I'll go to the washroom one more time, go to sleep, and the contractions will stop.' I rushed to the washroom. I sat there with the strongest gut feeling. My cervix was open. The feeling was all too familiar, thanks to my prior miscarriage. I called my midwife for the third time that day. 'We haven't had the chance to talk about preterm labor yet,' she said. 'When you go to the hospital, they're going to check you and if it is preterm labor, they'll give you steroids and put you on bed rest.' Simple. My baby is going to be fine. They'll stop the labor. That's it.
We arrived at the hospital, and I was brought into triage to get an ultrasound. The look on the young guy's face after he finished my ultrasound is burned in my memory. I watched him, eagerly reading his expressions when he stopped dead in his tracks, looked straight at me, and said, 'There's a foot in your vagina. I'm going to go get the team.' Within seconds, medical professionals rushed in, at least 6 people surrounded me and gearing up for surgery. Doing what they were trained to do in an emergency.
Me? I was in a daze. 'Your baby needs to come out right now,' one of them told me. My body began trembling to the point I couldn't hold a pen or send a text. In an attempt to warm me up and slow the tremors, the anesthesiologist brought me fresh heated blankets every few minutes to cover my upper body, but it didn't help. Jordan sat beside me through the c-section, attempting to have a conversation with me through his tears. The delivery went quickly. Charlotte Jolene was born at 23+5 weeks at 11:13 p.m., weighing 1 pound, 5 ounces, and just 11 inches long. I didn't hear my baby cry. I didn't so much as peek at her before she was whisked off through a set of doors where the NICU team was waiting for her. The anesthesiologist approached Jordan, 'Come with me so we can chat.'
My baby is dead. He's going to tell Jordan she's not alive. She didn't make it. Those thoughts spiraled in my mind while I laid on the operating table alone for the next half hour while they sewed my now empty womb back together. Cut open, vulnerable…. empty. Just that morning, Jordan had finally felt her kick. None of it seemed right.
When Jordan returned, my heart skipped. I immediately asked him, 'Is she alive?' To my complete surprise, she was. My baby girl was alive. He brought pictures to show me. He told me our parents, some of our pastors, and friends from church were in the waiting room praying for us. They had driven half an hour from their homes at midnight on a Sunday night to make sure we were okay. My heart was so full and grateful we already had an army around us, yet so empty because I was no longer keeping my baby safe inside me.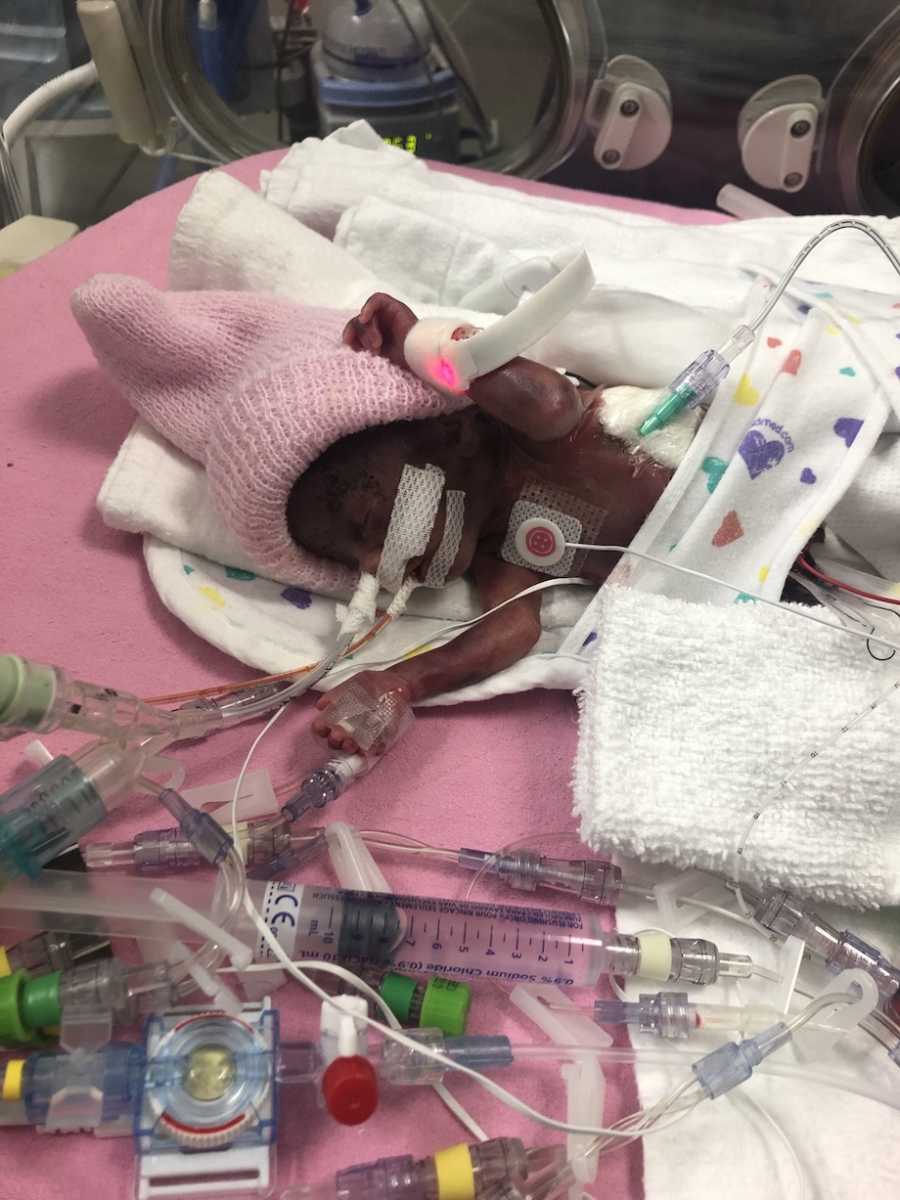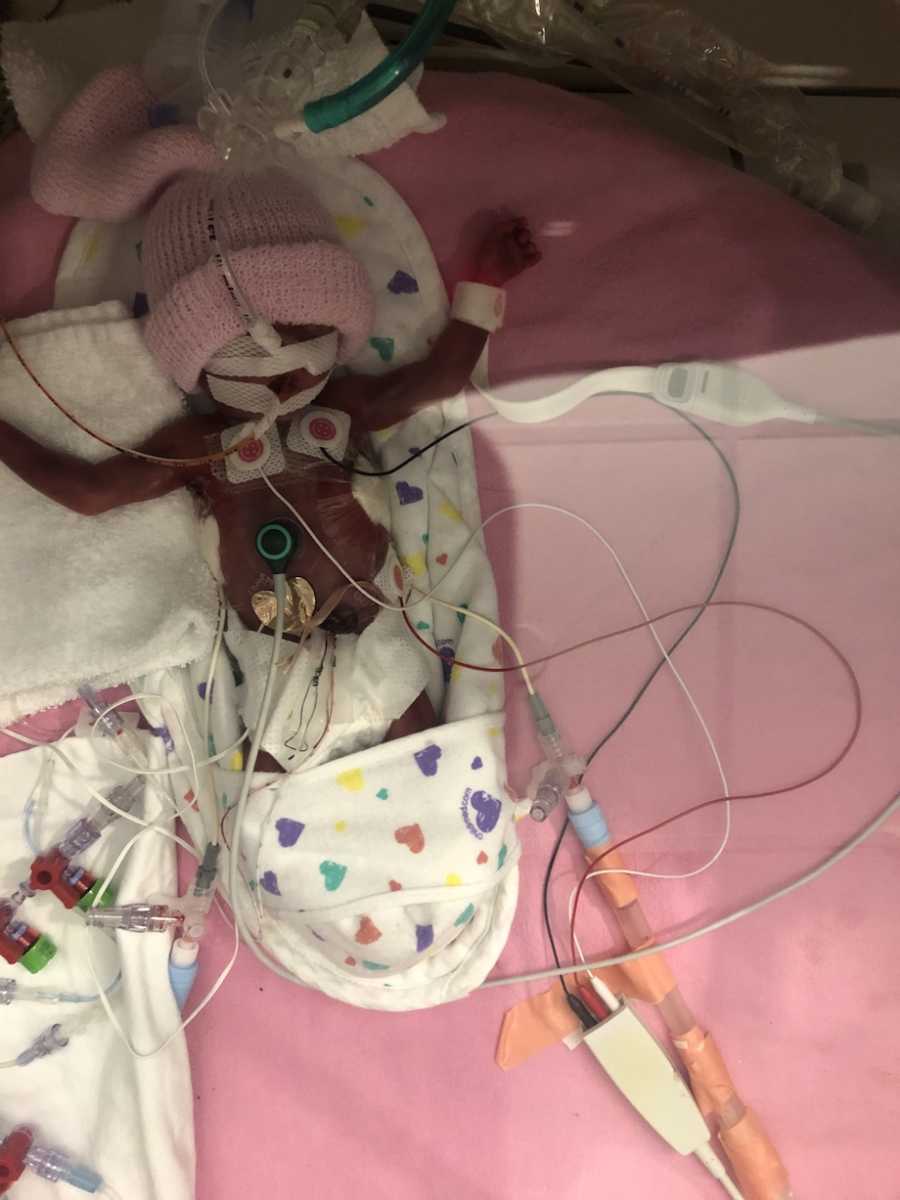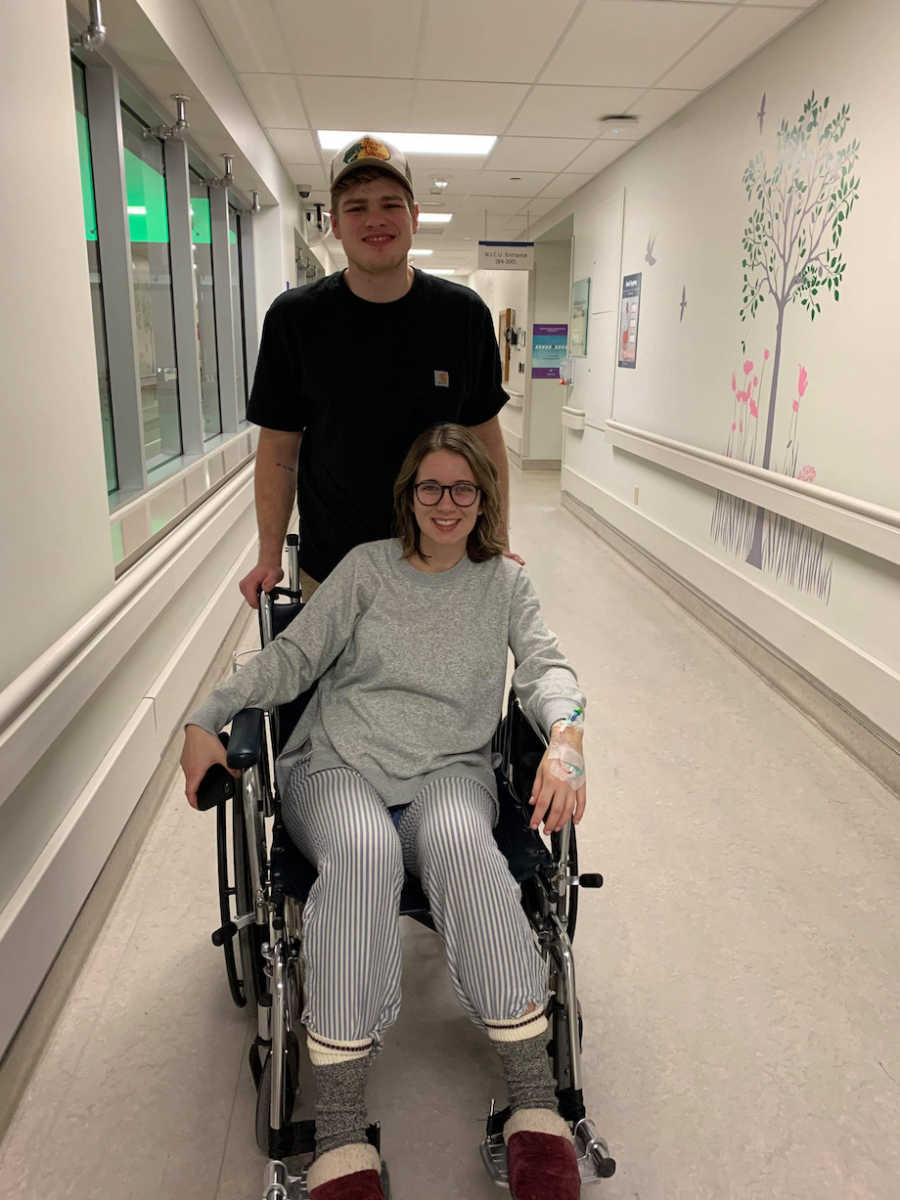 3 hours later, I was finally wheeled through the NICU on a stretcher to meet Charlotte. She was intubated and on high-frequency ventilation to support her. We were called back to the NICU early the next morning because she was experiencing a pneumothorax, air building up in the space outside of her lungs. The team brought us in, and we looked on in disbelief as multiple doctors surrounded our daughter, having a heated discussion about the best options to treat her. We watched as one of the doctors used a needle to relieve the air from her chest cavity. I felt relieved, the worst had to be over. A few hours later, we were called back again. This time we were met by one of the head neonatologists, and again, a lot of doctors surrounding our baby. She explained the air reaccumulated, but now on both sides of her lungs. She proceeded to tell us, 'We need to put in chest tubes to continuously relieve the air. This is risky and she may not survive it. We need to know if you would like us to proceed or if you would like us to buy you time with her.' Our hearts broke. Without even questioning Jordan, I told the doctor, 'We want you to do absolutely everything in your power.'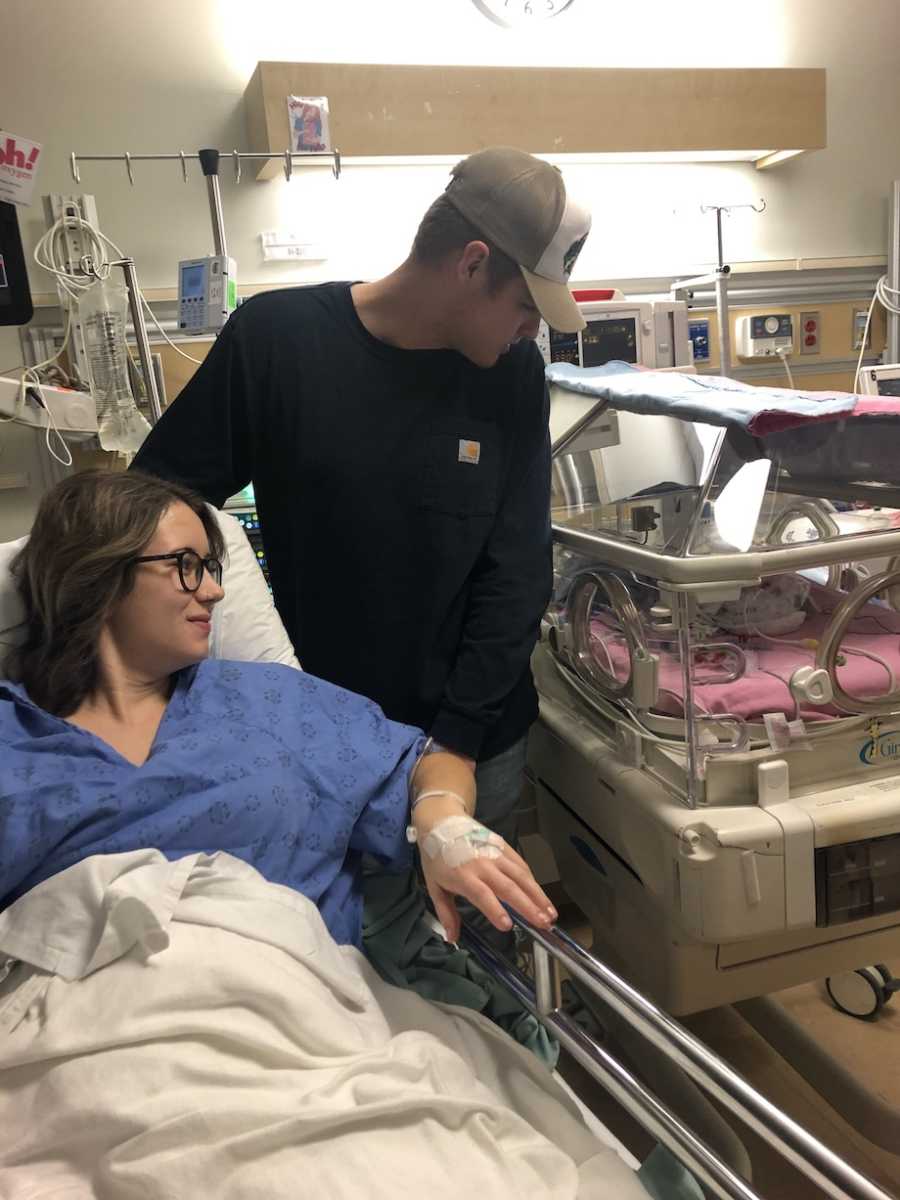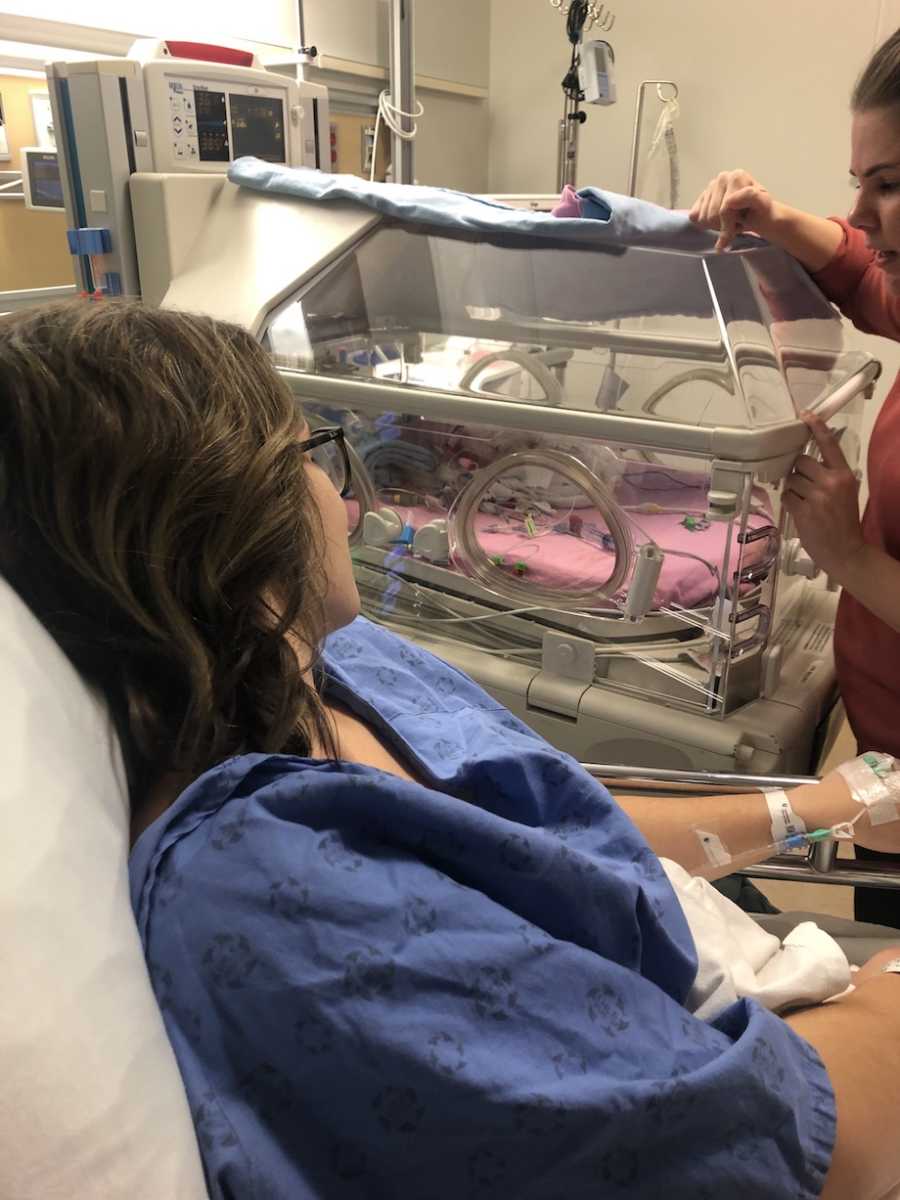 We waited for what seemed like forever in a small quiet room with a social worker. She asked us questions that seemed completely irrelevant to our current situation, but it got us through. The neonatologist returned and said the best words we could have hoped for. 'She made it through and is doing well. I'm very surprised at how well she tolerated the procedure.' We were so thankful and relieved our baby had survived, but it didn't feel like we were in the clear yet.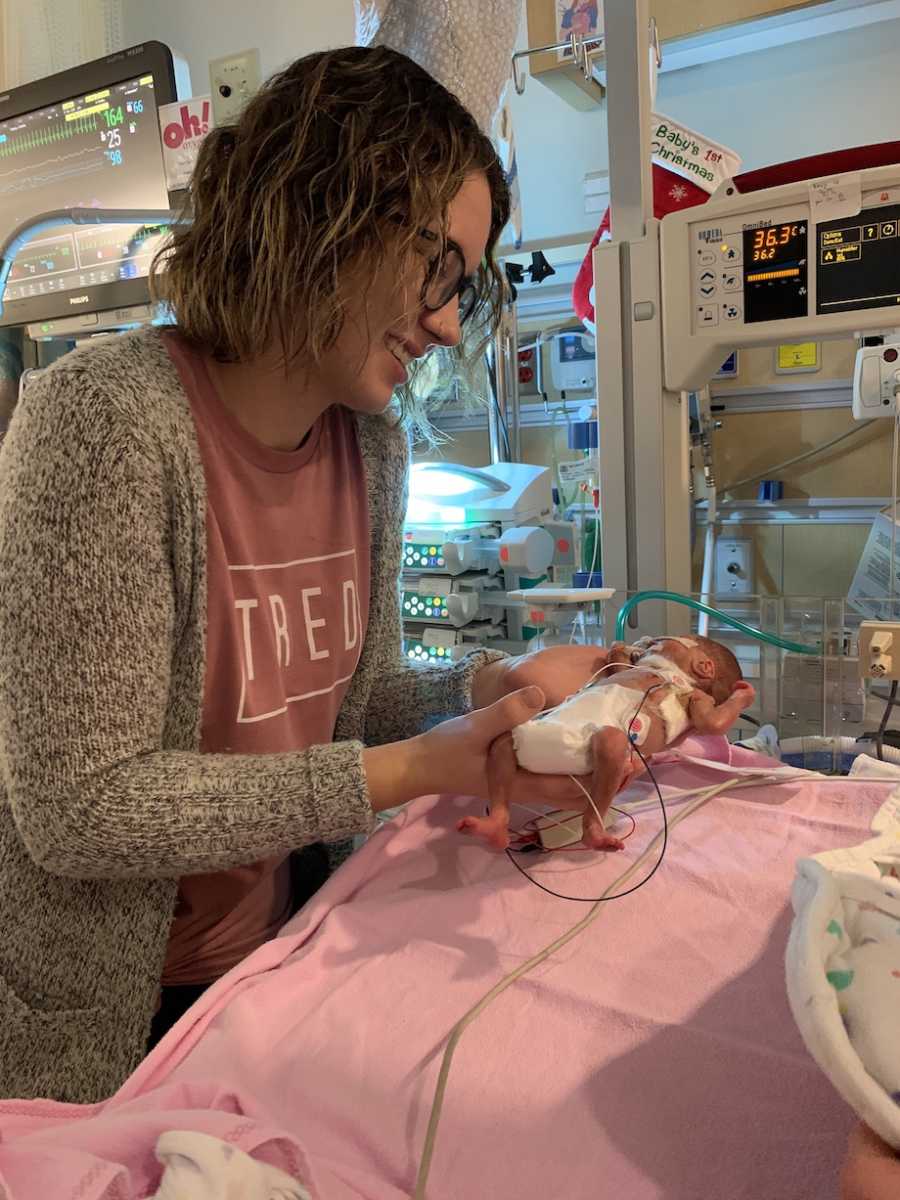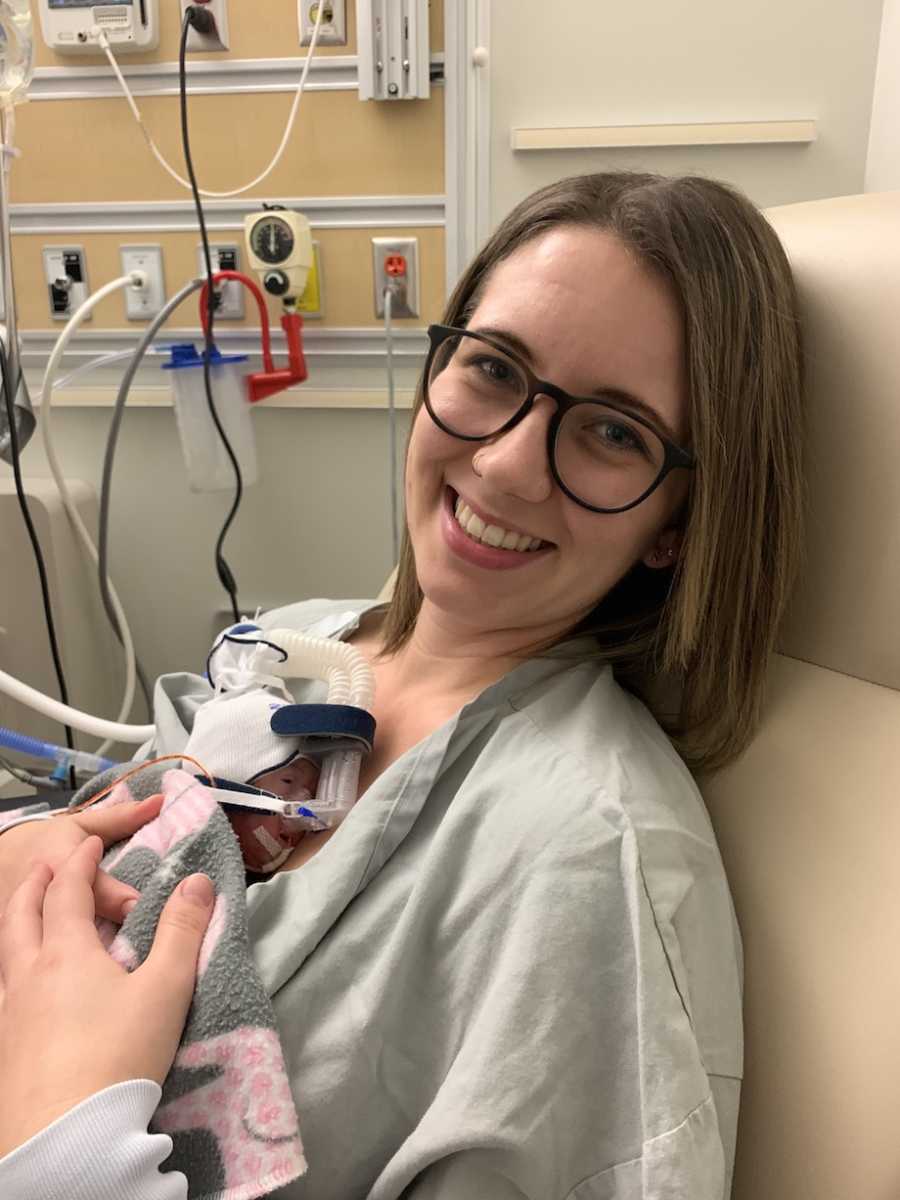 Over the next weeks, Charlotte endured many blood tests and transfusions, PICC lines, head ultrasounds, chest x-rays, and ECGs, among many other tests. Her NICU journey seemed so rocky at the beginning but went somewhat smoothly after that. Never in my life did I think I would have a micro-preemie. I had never even heard that word. My life plans also didn't include a NICU stay during a global pandemic. As if our days weren't long and tiring enough, now the regulations around our visits were changing almost daily.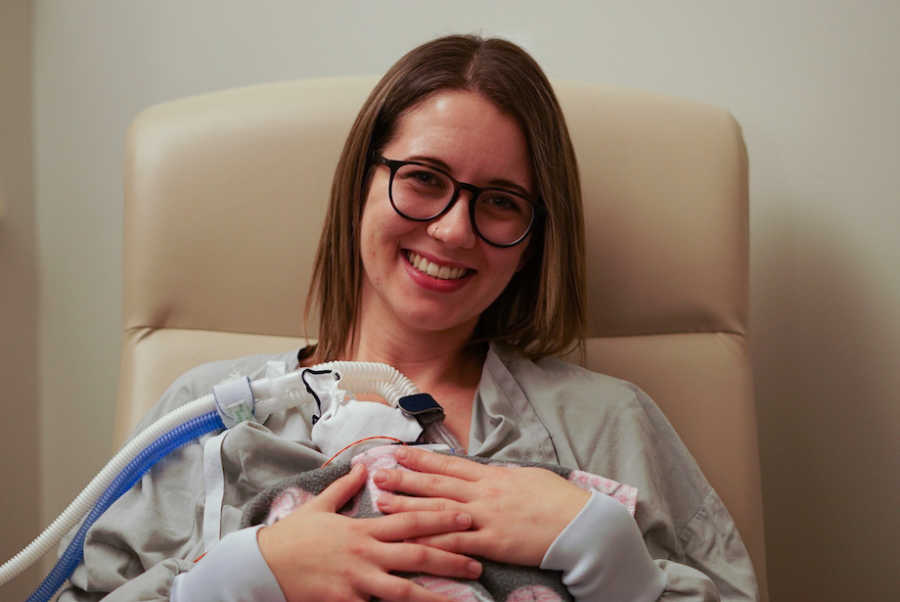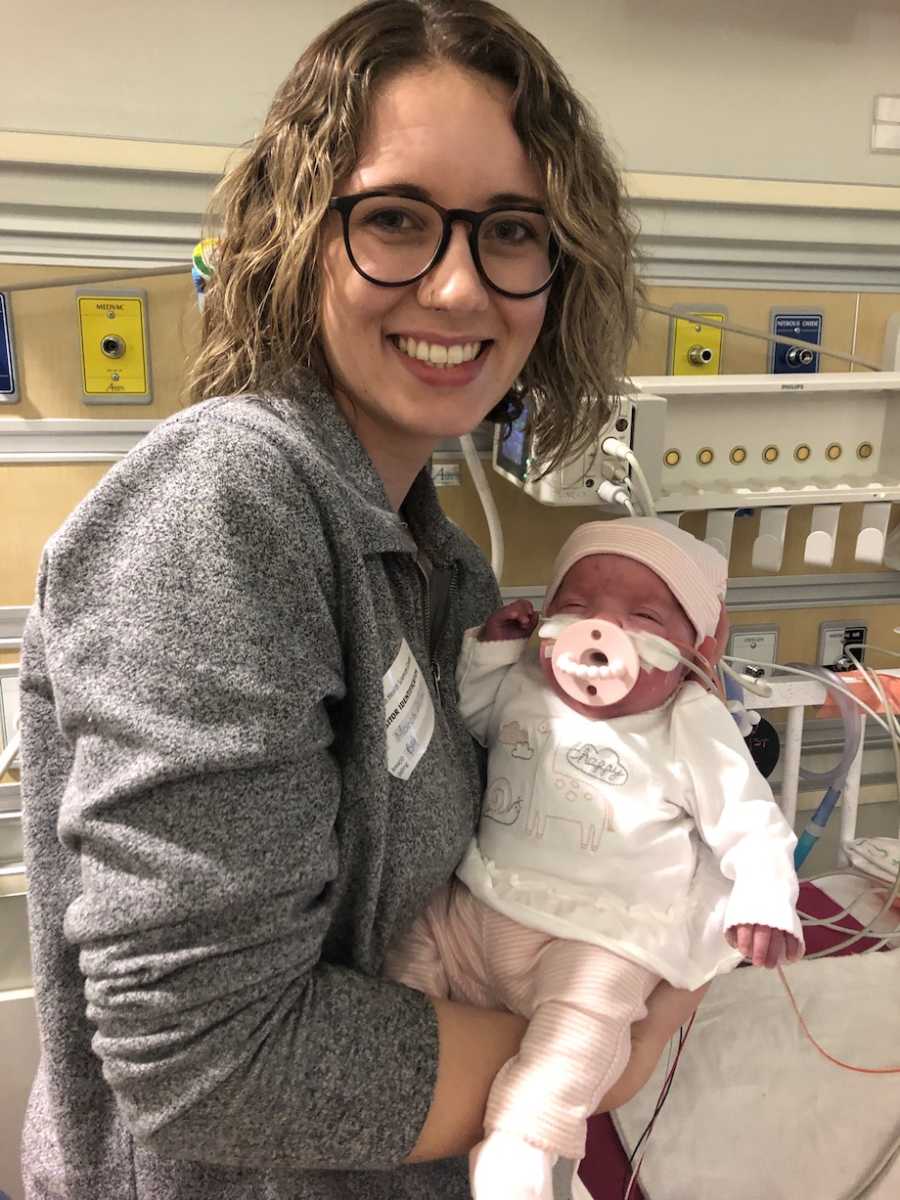 With Charlotte and I beginning our breastfeeding journey, I needed to be with her as much as possible, but that also meant Jordan wasn't allowed to visit her. After two weeks apart, our little family was finally reunited upon discharge, making it one of the happiest days of our lives!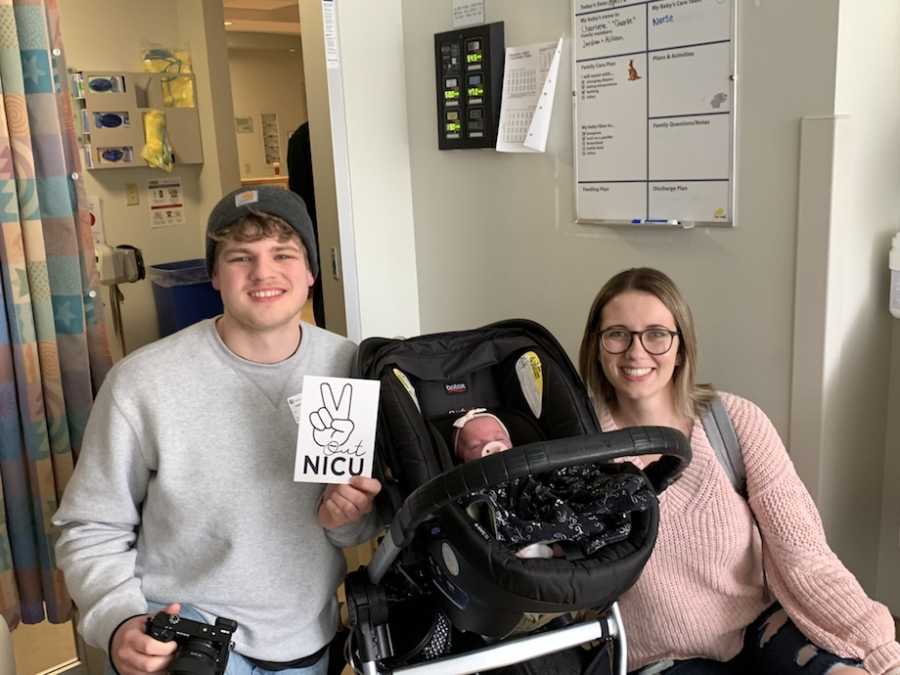 To think that I spent 116 days straight sitting in a hospital room feels unreal. To think that our baby was born extremely premature and is now home with us also feels unreal. The NICU broke me, but it also brought us so much joy in the form of the smallest little babe. This journey has taught me to have grace for my mind and body as I take time to heal. I'm amazed at God's power, bringing our daughter from 1 pound 5 ounces to 8 pounds 7 ounces, growing and thriving. I find so much joy in Charlotte's sleepy smiles and the sweet sounds she makes. After 4 months of exclusively pumping around the clock, it feels like a miracle to be breastfeeding my baby. Motherhood definitely did not come as easily as I thought it would, but God's plans continuously prove to be bigger than my own."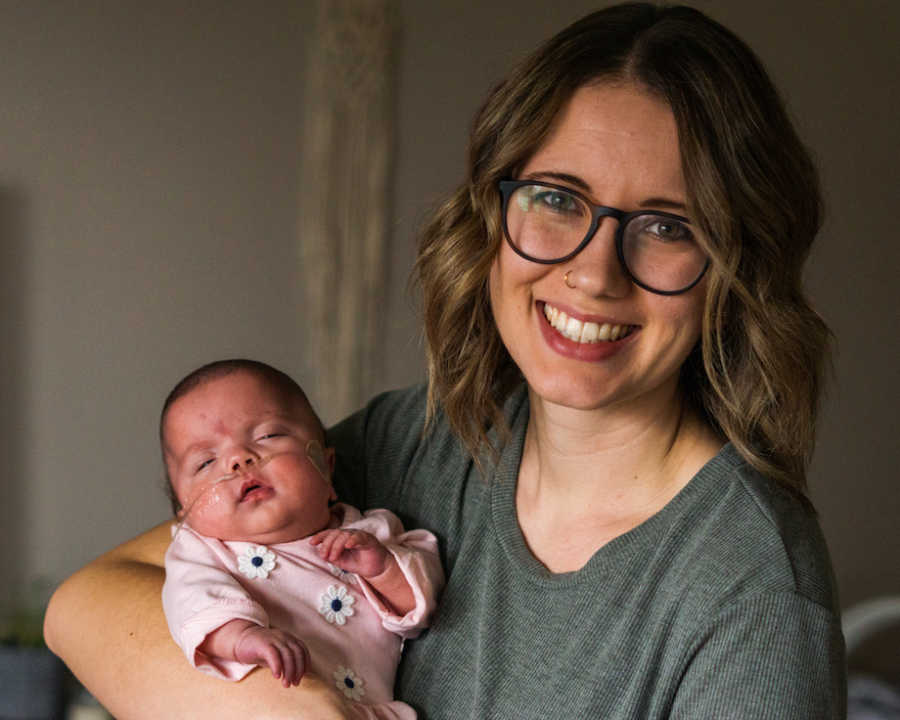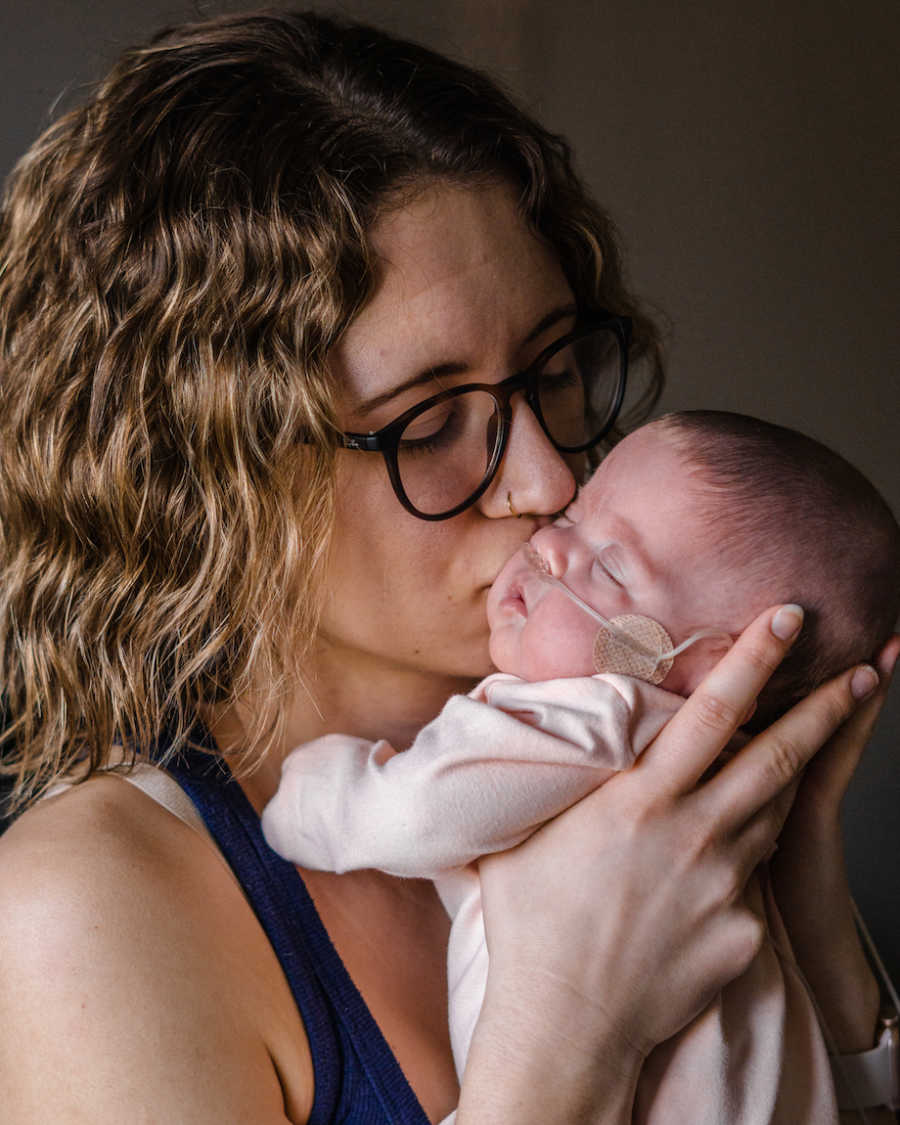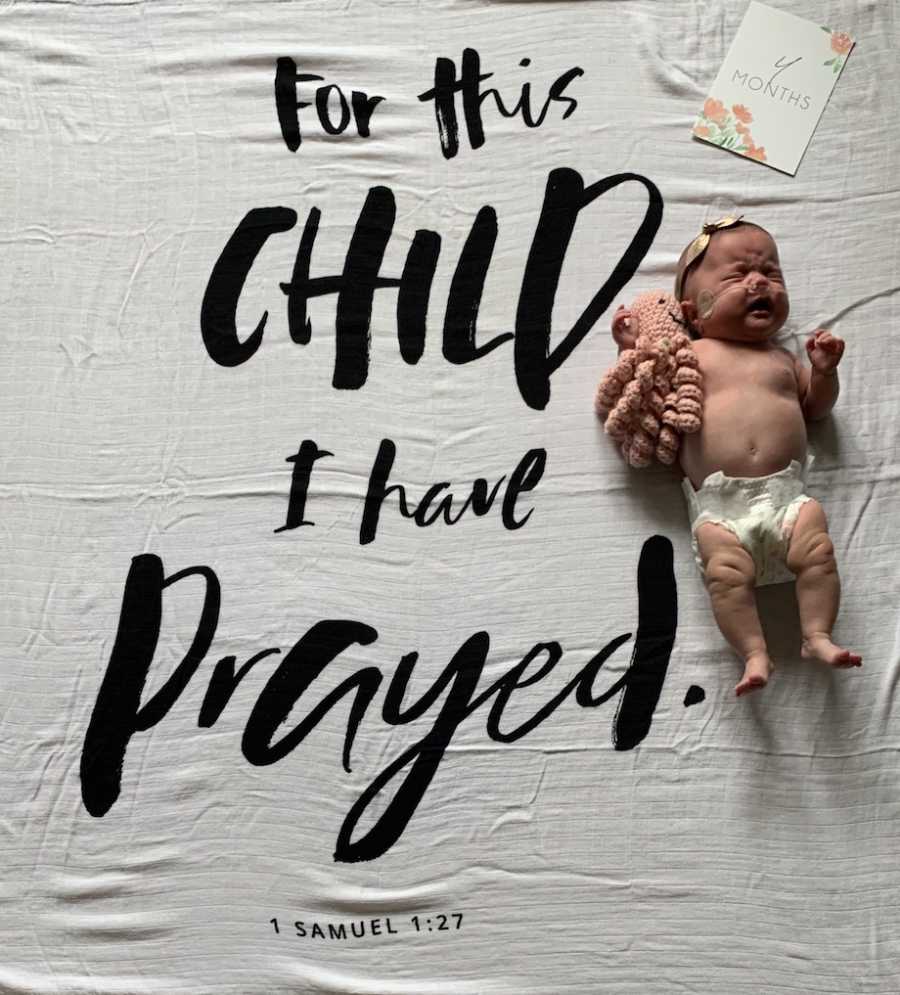 This story was submitted to Love What Matters by Allison Thiessen. You can follow their journey on Instagram. Do you have a similar experience? We'd like to hear your important journey. Submit your own story here. Be sure to subscribe to our free email newsletter for our best stories, and YouTube for our best videos.
Read more touching stories like this:
'I'm going to throw up.' He looked like an unfamiliar creature. Everything I expected went out the window.': Woman gives birth to twin preemies at 24 weeks, 'We knew this would be the greatest fight of our lives'
'Let's get it over with. Your twins will be born and die.' She denied me pain medication. I was banned from seeing them because it was a 'waste of time.': Mom births twin preemies after pressure to let them die, 'They can and WILL thrive'
Do you know someone who could benefit from reading this? SHARE this story on Facebook with family and friends.