"I've been getting a lot of questions about co-parenting during these unprecedented times. The problem is NO ONE has guidelines for a pandemic written into their parenting agreement.
I have to say, I've been pretty lucky in that all three households are doing their best to abide by social distancing guidelines and being cautious. On top of that, we all live in the same state so that does make things easier.
I know there are many of you who are struggling with co-parenting decisions. Maybe your stepkids are with you right now. Maybe they're with their mom and she would prefer not to send them back to you. Or perhaps they are still going back and forth but you're struggling with a lack of adherence to CDC guidelines and concerned for your and your family's health.
I've compiled some tips based on my experience that can hopefully provide comfort and assistance. One overarching piece of advice here: Be a united front with your spouse. Support each other, recognize that each of you may have different fears or frustrations right now, and be there for each other. Make sure you're still designating time to be together, even if you can't leave the house. Have a takeout date night, or have a cocktail in the backyard together. It's extremely important that you're working with a strong foundation right now. Don't forget to nurture that.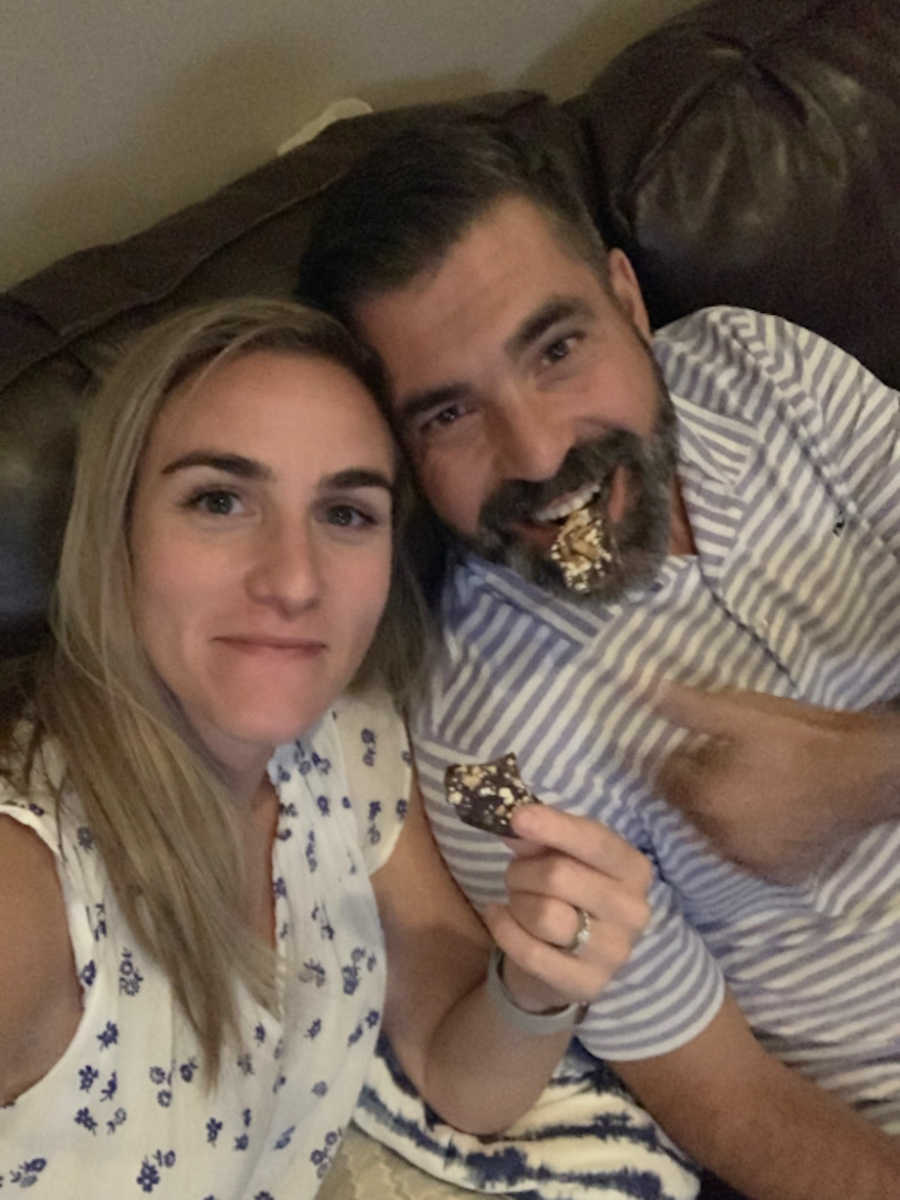 Take it one day at a time. Things are changing every 12 hours right now. The news cycle seems to be an endless cycle of negativity, stirring up fear and anxiety in everyone. Now is a time to allow some flexibility. No piece of paper with a custody agreement is going to make perfect sense right now. Maybe you're supposed to pick up your stepkids on Saturday. Try to wait until Friday night to make any final decisions.
Communication is key. Call, email, text the other parents if things change, if someone in your home isn't feeling well or if you aren't able to pick up the kids, etc. The more you communicate openly, the easier this will be. If you're in a high conflict situation and trust is an issue, see if you're able to draw up a temporary agreement in writing. Include specifics, but be prepared to be flexible should circumstances change.
Think of the big picture. This is a part of your children's lives that will be in history books. They will remember this time. Do you want them to remember a time they felt safe and secure when the world seemed to be unraveling? Or do you want them to look back on this time remembering how awful it was that their parents were fighting all the time, feeling like their existence was an inconvenience? I know it's stressful to co-parent in these times, but you have to try to stay positive and supportive, and you can't do that if you're wrapped up in co-parenting drama.
Be confident in your decisions, even when they're difficult to make. Often times the right thing to do is the hardest thing to do. I know it's not easy to not see your stepkids for a few weeks, especially if you're used to a lot more time with them. Or maybe you're on the other end of the spectrum where the kids will be staying with you and you're only used to every other weekend. Both situations present their own challenges.
Adapt and accept your lack of total control. I've often written about the lack of control as a stepparent. This situation is a prime example. You do not have complete control of what the other household is doing. You cannot call every 15 minutes to remind your stepkids to wash their hands or to tell them they can't play with the neighbors in the backyard. What I will say is you can adapt your own actions to be in control here. Let's say the other household is not abiding by CDC guidelines — the kids are out playing with friends, their mom or dad is still going to store often, maybe even bringing them along. This is where things can get tricky. You have to put safety first. Maybe you have little kids at home or just take this more seriously than the other party. If that means the kids stay with their mom for an extended period, then so be it. It will be hard on you, hard on your partner, and hard on the kids. But it avoids conflict and arguments, and it may be what's in everyone's best interest. Ask your spouse to have a conversation with their ex. It doesn't have to be a knockdown drag-out fight. They can calmly stress the severity of the situation and how the kids' safety is first priority.
Keep in touch. If you can't be with your kids physically right now, don't check out entirely. They need you right now and just because you're frustrated with the situation doesn't mean you can't be there to support them. Call/FaceTime/hold Skype calls with siblings and grandparents. Whatever you can do to make it clear you're still a part of their life and things are going to be okay is going to bring them some peace in an unsettling time.
Avoid conflict. Kids are going through enough right now. A lack of stability, a routine that has been turned on its head. The last thing they need on top of that is the emotional stress of their parents fighting. In addition, try your hardest to be kind to all parties. Everyone, no matter their age, is struggling right now. Anxiety is high and tensions can easily erupt into chaos. Be mindful of this when dealing with bio parents and tread lightly. No one has all the answers here and now is a perfect time to strengthen your co-parenting team. The goal for all of you is to do what's best for the kids, and that might be different things sometimes, but understanding and compassion will get you where you need to go.
This isn't the time to hold anyone to the fire in terms of legal agreements. When everything calms down, if you feel you're entitled to 'make up time' or you've overpaid child support to help your ex through tough times, you can address it then, after everyone is out of crisis and tensions have subsided. Now is NOT the time to be stirring up legal arguments — for your sake, but mostly for your stepkids.
Be assured – this is not just a blended family problem. Even first families are being forced to overturn their plans, their routines. If you can remind yourself of that, you may not feel so isolated in your frustration.
Remember this is temporary. This will all come to an end eventually. And while things may not be the same again, they will start to resemble some type of 'normal.' I truly believe co-parenting teams have the opportunity to come out of this much stronger, with a greater understanding of each other and an appreciation for the ease of pre-existing agreements. COVID-19 is pushing us to the realization we're all human, all struggling with the same fear and uncertainty. This is a pivotal parenting moment — don't let it come between your family — allow it to bring you together."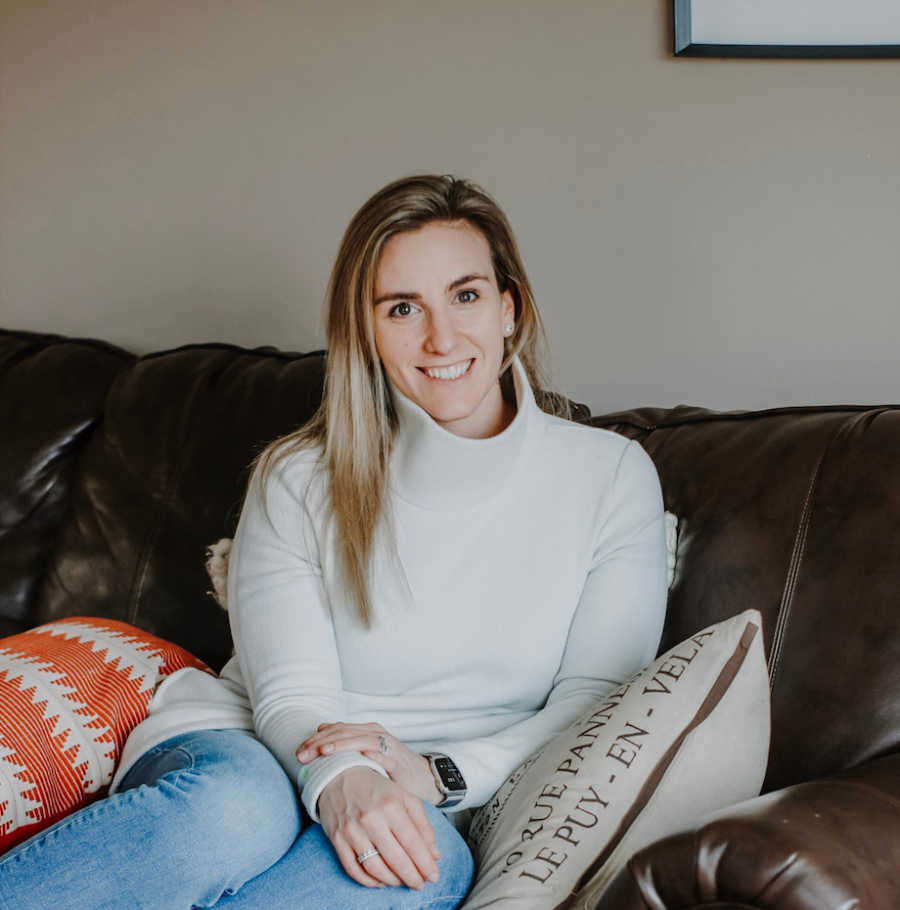 This story was submitted to Love What Matters by Nina Turcsanyi, 31, of Connecticiut. You can follow her journey on Instagram here. Do you have a similar experience? We'd like to hear your important journey. Submit your own story here. Be sure to subscribe to our free email newsletter for our best stories, and YouTube for our best videos.
Read more from Nina here:
'My husband texted me a photo of her, sitting in the doctor's office getting her pink cast on with her Mom. My heart hurt, but I couldn't express it.': Stepmom says the key is to 'step up, step back, and step over'
Read more beautiful stories about blended families here:
'My ex-husband married my best friend,' she tells everyone. We've given 'Sister Wives' a whole new meaning.': Wife and ex-wife become best friends after years of fighting, successfully co-parent blended family
'Did she want another woman in her life? I waited to meet my stepdaughter for the very first time. My heart pounded as she stepped in the car.' Woman explains there's 'nothing natural about a blended family'
Please SHARE this story on Facebook and Instagram to encourage others to live life to the fullest.