This is a follow up story to Abby's ongoing journey.  Read her backstory here. 
"Today was a day that made all the other days worth it. It was exactly what I needed, and what lots of people need, I suspect. Life is crazy… but today I slowed down.
This morning, my mom, who is my right hand when it comes to my kids, was unable to come to my house to get my kids ready for school like she normally does. It happens from time to time and as a single mom I'm used to juggling my schedule to take care of 'kid stuff.' Today, though, things were different, and I am so thankful.
I woke up early and made blueberry muffins for breakfast. I had my shower, makeup, and hair done before I even had to wake my oldest two boys up for school.
So I sat down.
I sat at the kitchen table, enjoyed my muffin and watched the boys hustle around me grabbing all the last minute things they should have put in their book bags last night. It was perfect. We even talked a little. There was very little yelling, I don't think there was any arguing, and the boys actually left early for school. When I closed the door behind them, I looked around at everything I should have been doing. Laundry, dishes, and all my other normal morning mom chores.
But I sat down.
I had a whole thirty minutes to get myself dressed and watch the morning news before I had to wake up my little one. It was amazing. It was really what dreams are made of, in my working mom opinion. I drank my iced tea and daydreamed, one of my favorite things to do. I used to daydream a lot, but I don't really have the time to let my mind wander these days.
But today, I sat down and let my thoughts go wherever they wanted… for a minute anyway. That's all I really needed.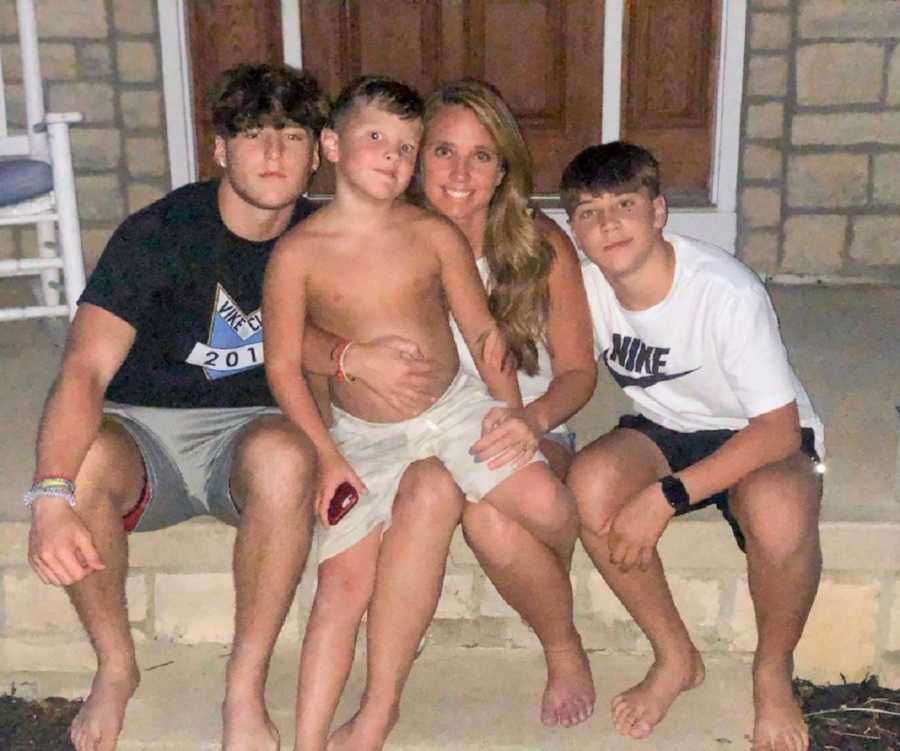 I woke my littlest guy up quietly, carried his 6-year-old body upstairs, and held him for a few minutes before I started his morning routine. Talk about magical.
And then I sat down.
With him on my lap, still tired, I sat. I took the time to smell the sleep on his skin and listen to the sound of his morning voice beg for just 'one more inch' of sleep. Whatever that means… I felt it. And gave him another inch of sleep.
I packed his lunch, I even had fresh fruit to put in it, and I wrote him a note to find when he took his sandwich out of his lunchbox. He still loves that. He sometimes even writes on the back of it and puts it back in his bag for me to find. My favorite.
I kissed him at least a hundred times and held him for a hug a little longer than normal. I waved from the front porch when he got on the bus and watched while it drove away. I can't even describe how good it felt to tell him I would be home when he got off the bus.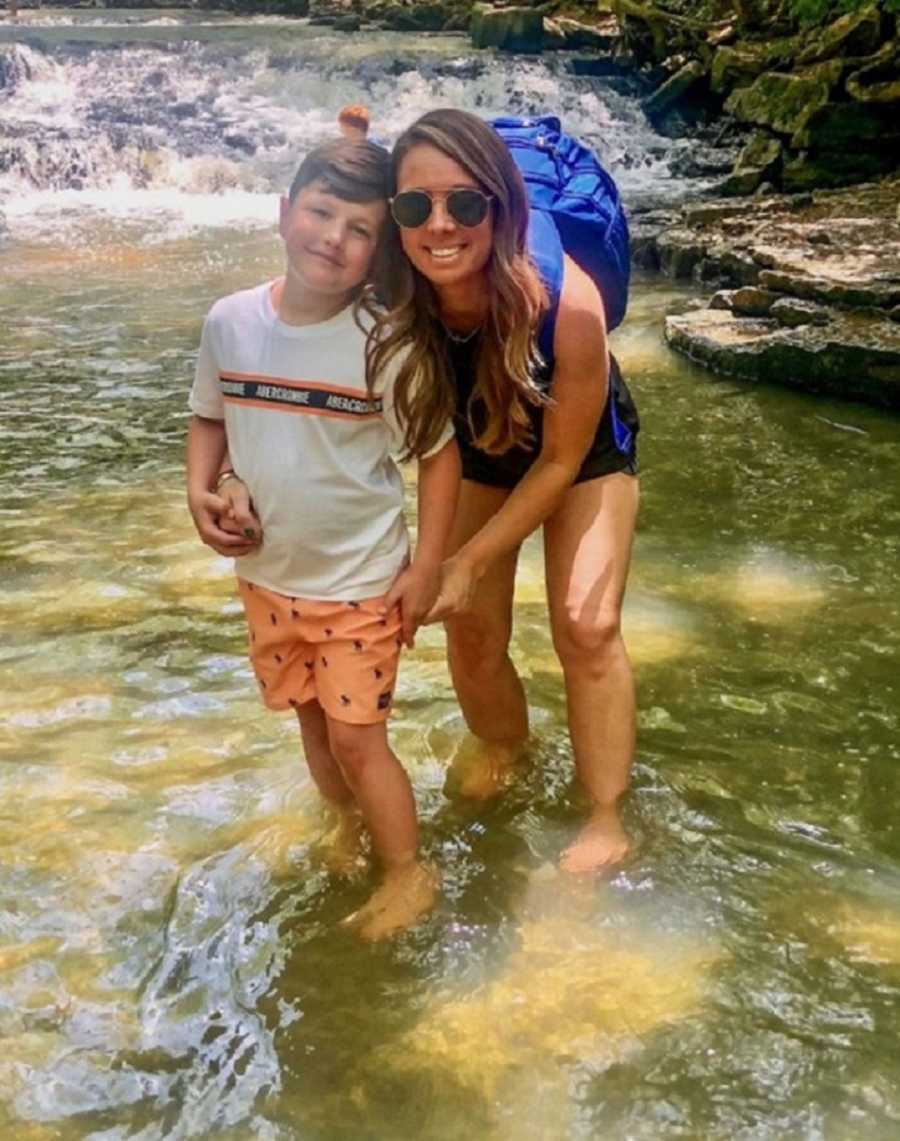 And then I sat down. By myself. In silence. Alone. At my house.
I looked around and realized how blessed I am. Most days are a struggle. Being a single mom isn't easy. I work, I run kids, I go to games, I pack lunches, I cook dinner, I clean, and I do everything in between. I worry. A lot. About bills and work and schedules and practices and how I'm going to manage being in at least two places at once. But I always am. And I'm thankful my career and life allow flexibility, if that's what I should call it. Flexibility, organized chaos… sometimes complete chaos… whatever. It's a life I wouldn't trade for anything.
But I never really sit down. And I don't even realize I don't sit down until someone mentions it. Even then I just giggle and say something like, 'No time to sit with three active boys, ha-ha.' And that's the truth. But I love every active second of my day, even if I've wished for a vacation a million times this year.
Anyway, today I am thankful I was forced to slow down. I was forced to sit. I was given the rare opportunity to appreciate the first minutes of my kids' day and hopefully they enjoyed the few extra minutes with me.
So… shout out to my mom and her bum gallbladder. Of course, I'm sorry for the unexpected surgery she underwent yesterday, but I needed this. She really took one for the team and my mental health.
I'll definitely let her know when I pick her up from the hospital later.
I just need to sit for one more inch…."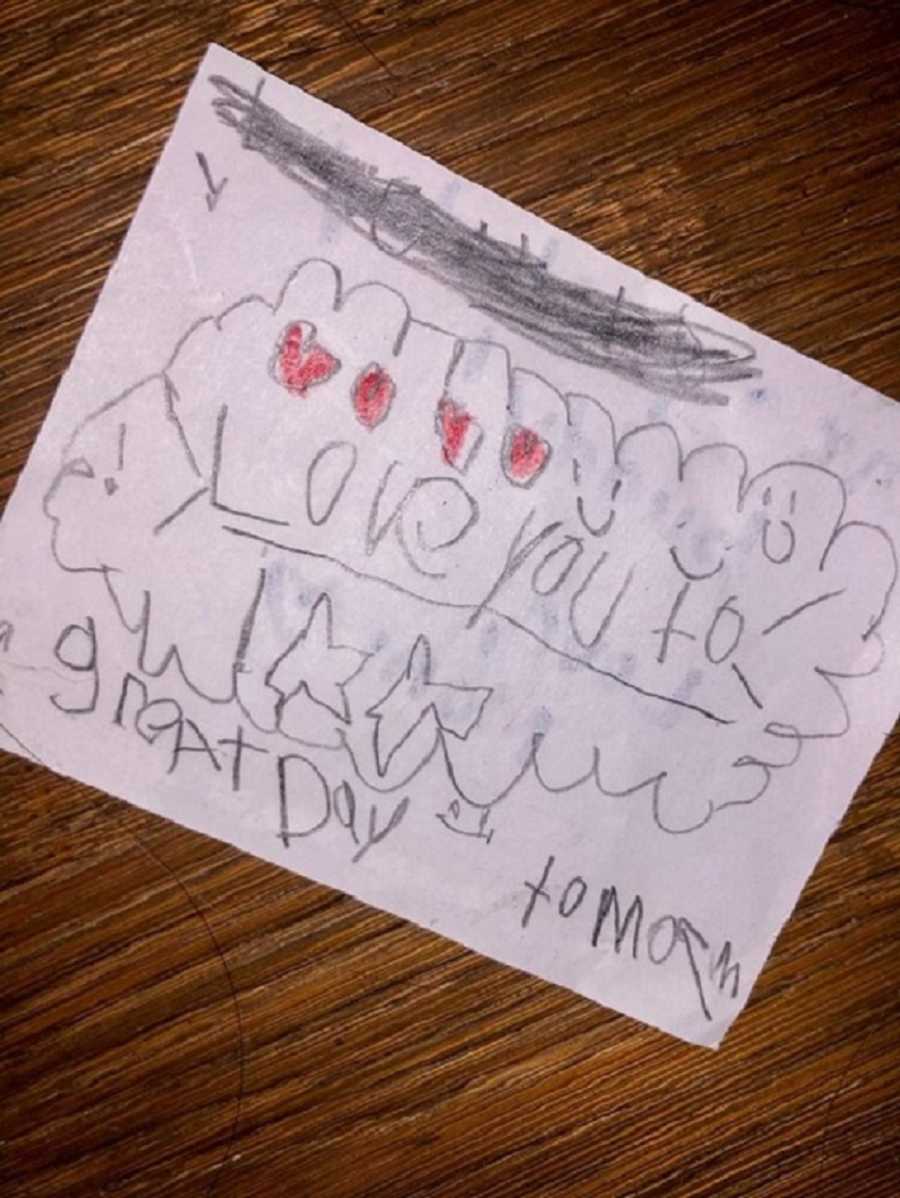 This story was submitted to Love What Matters by Abby Croman, 40, of Marion, Ohio. You can follow her on Submit your story here, and subscribe to our best love stories here.
Read more from stories from Abby:
'To the girl in love with an addict, his failures are not your failures. His demons are not your demons.': Mom comes to terms with husband's addiction, advises addict spouses to 'hang in there'
'I gave up. I couldn't do it any longer. I freaking quit.': Mother of 3 divorces husband after coming to terms with his 'addictions'
Do you know someone who could benefit from this story? SHARE this story on Facebook with your friends and family.