Trigger Warning: This story contains mention of suicidal thoughts that may be triggering to some.
"It's a cliche, but being autistic is like being an alien who has crash-landed down on earth with no instructions. You have to figure out everything yourself — how to speak, how to move, how to read, and make the 'correct' body language and facial expressions. Every autistic person I have listened to has always felt like there's something different about them. When we find out we're autistic, we're given the language to understand why we have felt like black sheep our entire lives. I realized I was autistic at 17. I hope I can give you a deeper understanding of what being autistic is like by sharing my story, even if this is just one story of the many autistic experiences out there.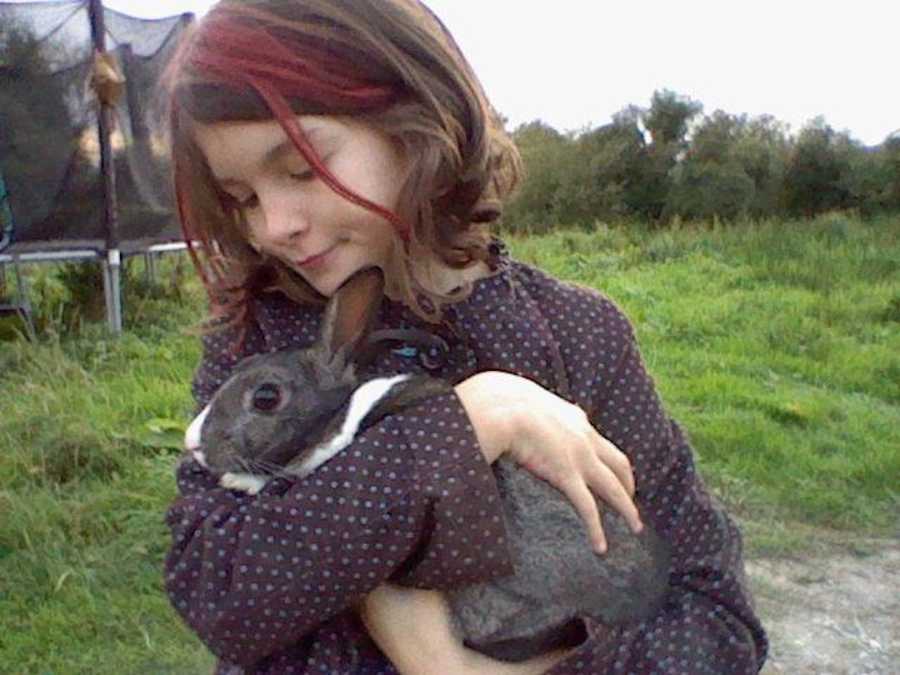 In retrospect, I had very obvious autistic traits as a child. I was independent and happy to play alone, then bossy and stubborn as rocks when it came to others. I hated change and wrote out routines for everyone to follow. I was sensitive to my surroundings and had a rich, creative inner world. I felt overwhelming empathy for animals, nature, and my family, yet struggled to connect with, show interest in, or empathize with anything or anyone else. I was obsessed with my interests — learning the names and details of every horse breed I could find and covering my entire bedroom with horse posters, to name one interest of many. I also had multiple collections — fairies, animal figurines, sylvanians, costumes, plushies, and pets. People would often tell me to look them in the eyes when I talked to them and I was constantly fidgeting, whether that was by dancing and spinning around or wiggling my toes around in my boots. But my autistic traits were missed because I was raised as a girl, and there is still a large misconception people who are AFAB (assigned female at birth) cannot be autistic.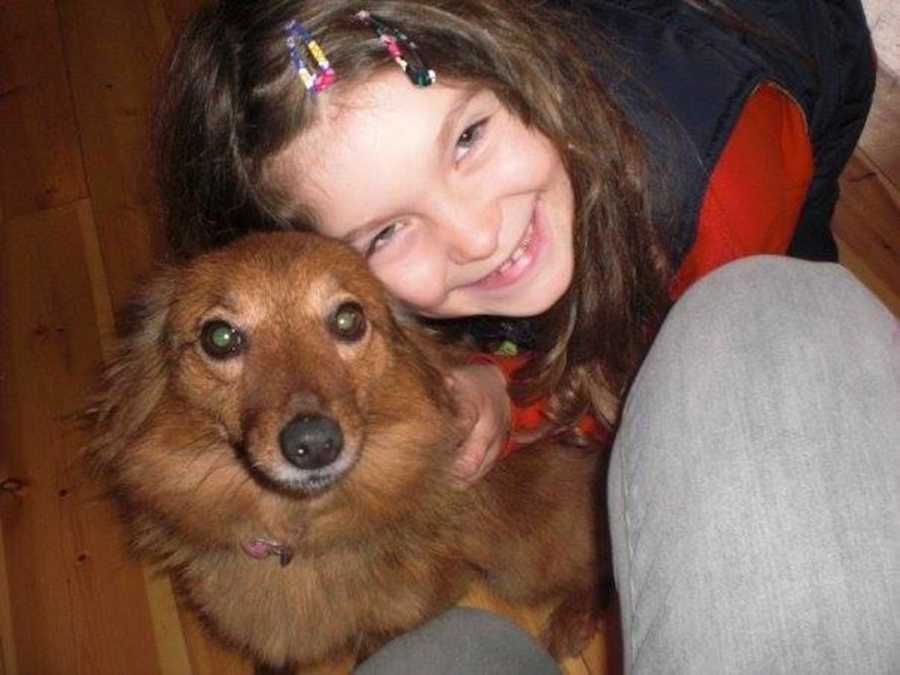 I started to recognize how different I actually was when I started school. Until then, I had been raised in an unconventional and incredibly accepting environment. Both of my parents were black sheep also, so my difference never stood out with them. But in school, it was highlighted. Other students weren't as sensitive or stubborn as me, they didn't have the special interests or quirks I did, and they knew how to effectively play and communicate with one another, as much as that is possible for a 5-year-old.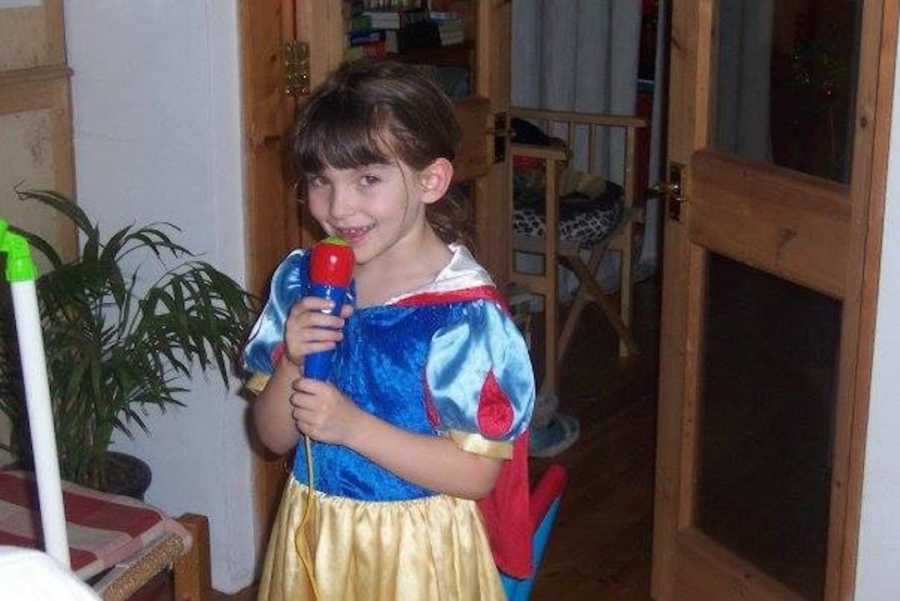 When I was 6, I started to get bullied by one of the older girls. Bit by bit, she managed to make most of the school torment me with whispers, rumors, and taunts. I was excluded whenever it was possible. In all honesty, I was fine with being excluded. I was happy to play alone at breaktime and would resist the teacher's efforts to try and get me involved with my peers as much as possible. My report cards constantly read: 'Hazel is a bright girl but she needs to start socializing with her peers during break!' One of the gifts of being autistic is I am more than content to spend large amounts of time in my own company. But the whispering, name-calling, and occasional tripping up and kicking kept me crying late at night and refusing to go into school in the mornings. This carried on for 2 years and even after my bully had graduated, I was still teased and labeled the weird kid. The years of being bullied in primary school were some of my worst. Being socially rejected at a young age sent me the message I was different, that was a bad thing, and I needed to hide who I really was.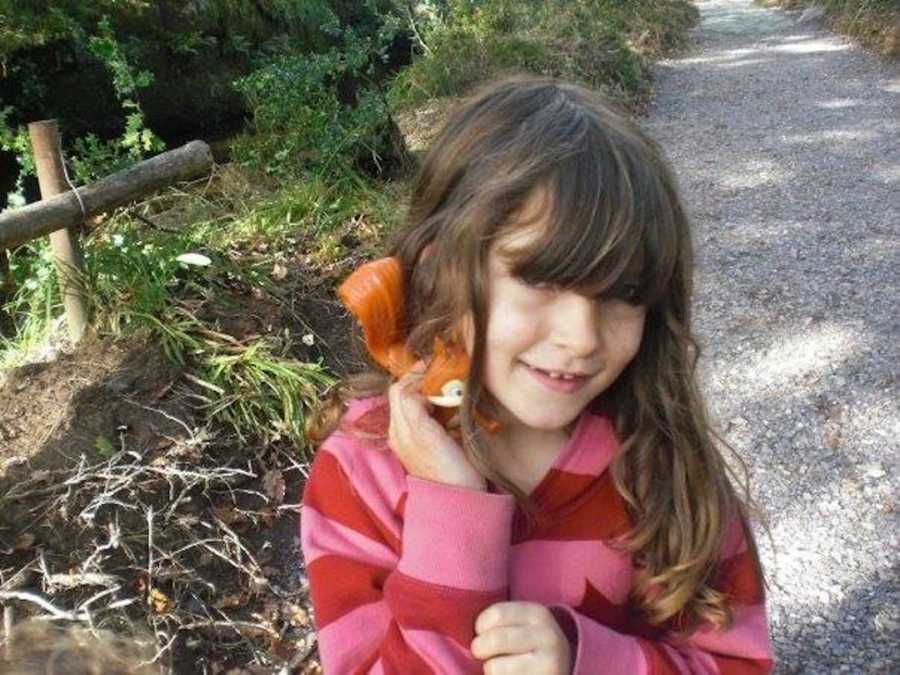 It was around this time I started to learn how to mask. Masking is a way of covering up autistic traits in order to fit in, and it's one of the main reasons why many people with autism aren't diagnosed until later in life. I tried not to stand out as much as I could and kept to my best, most neurotypical passing behavior in public. I distinctly remember using the excuse of an earache every time I had sensory overload or was finding it too hard to keep up my mask. I was a well-behaved angel for the teachers, and a handful of meltdowns and moodiness for my mother as soon as I got home. This was one of the many prices of autistic masking.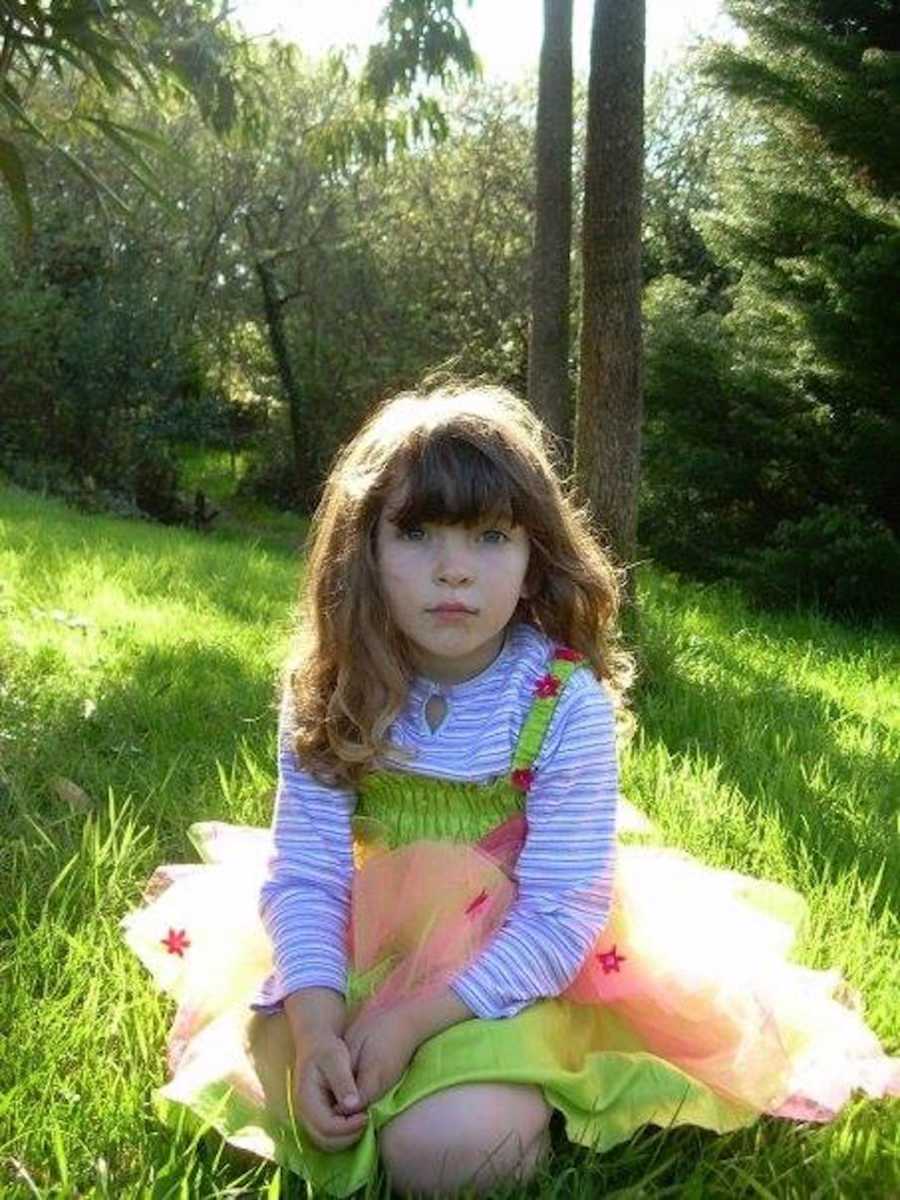 As a young teenager, I became a hyper-perfectionist. My mask had to be perfect, my grades had to be perfect, and I had to be perfect, whether that was as a friend, a classmate, a partner, or a student. I needed the approval of everyone around me, except my parents. They were the only people I could be myself around, and because I was playing the charade of the perfect, neurotypical person around everyone else, the version of me they got at the end of the day was someone who was anxious, angry, and shut them out.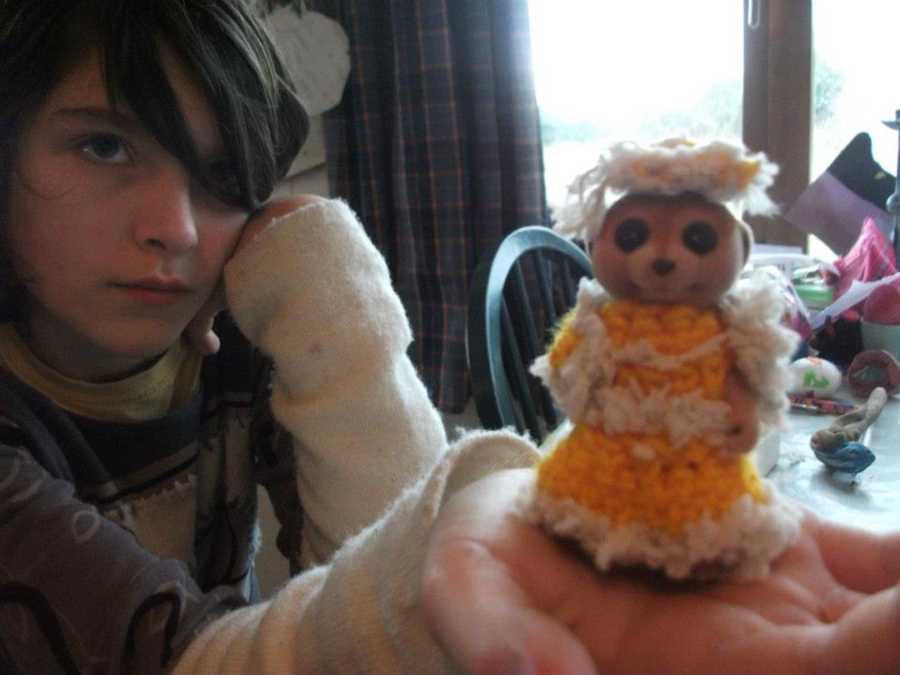 I picked up songwriting around this time. In my lyrics, I would share my feelings of anxiety and how I couldn't place what made me feel so different from everyone around me. Everything felt like an uphill struggle. At the end of the day, I would be so exhausted from masking I had no time to do the things I used to love. I was starting to lose and abandon my needs, desires, and sense of identity because I had been masking so excessively. I used food to gain a sense of control over my life, obsessing over numbers and making myself eat as little as I could for days. But eventually, it was too much, and my anxiety and panic attacks (which far more often than not were sensory overload) got so bad I had to leave school for a couple of months. I begged my parents to let me homeschool, but I eventually ended up returning. In the time I spent out of school, I went to art therapy and made collages and paintings depicting how I felt. I even made a clay mask, before I knew the concept of autistic masking, which I cherish as physical proof we often know what is going on inside of us, even if we don't have the language for it.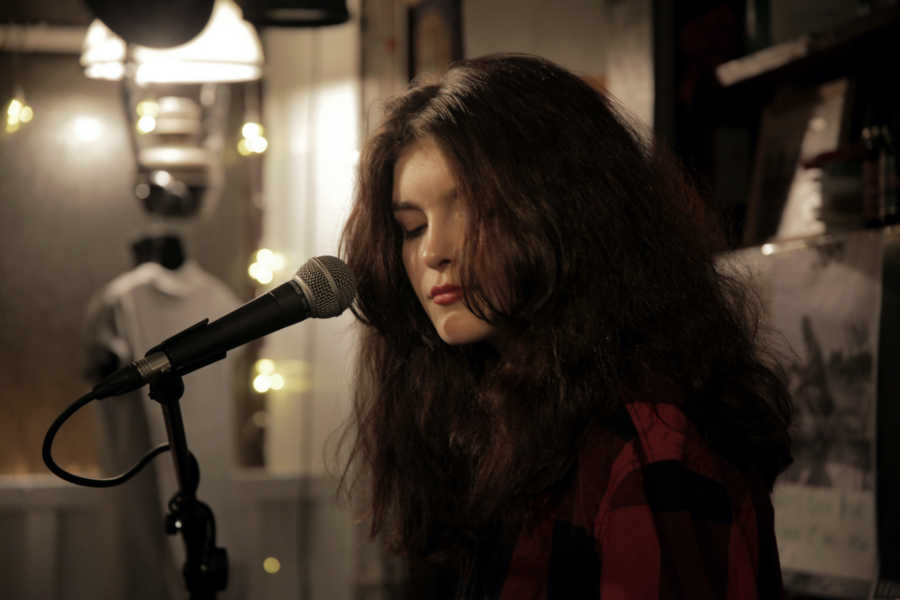 When I was 15, the warning signs of autistic burnout started to show. I became apathetic towards everything. I stopped caring about my grades and started drinking and smoking to cope instead. My sense of identity was so lost I would copy and paste the personalities of those around me. I believed I was manipulating everyone into liking me when I was masking, and the person underneath would be hated and bullied, just as I had been as a child. At my lowest point, I was suicidal. I felt like I would never find the answers as to why everything was so difficult. One of the few things keeping me going was my songwriting, where I could channel everything I was feeling into a cry for help.
I dropped out for the first time in fourth year. (I would later drop out of a PLC course, and for a third time when I tried to give secondary school a chance again. Every time, my sensory issues and masking burnout became too much for me to deal with.) I felt like I could breathe again once I had left. I soon got a job in a local cafe and loved it, despite the occasional sensory overload. Customer service was much like masking, only easier. But for many months, I was still in survival mode.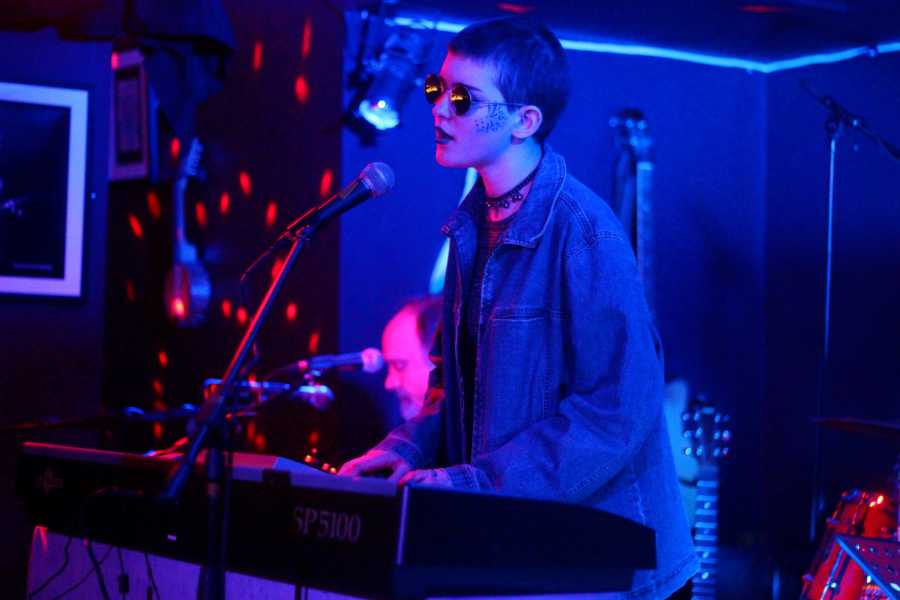 When I was approaching 17, I started therapy. I was beginning to realize my relationships with substances and others were self-destructive. I needed change, as much as that scared me. My therapist helped me uncover and work with parts of myself I had pushed away for so long. She gave me the tools I had needed to embrace my sensitive nature. I will cherish the revelations and tools she helped me discover forever. Nearing the end of that year, in which I had spent months journaling and self-reflecting, my mother (who was looking into the possibility she may be autistic) inspired me to bring up my own personal suspicion in therapy. My therapist, being neurodiversity positive, validated everything I had to share with her.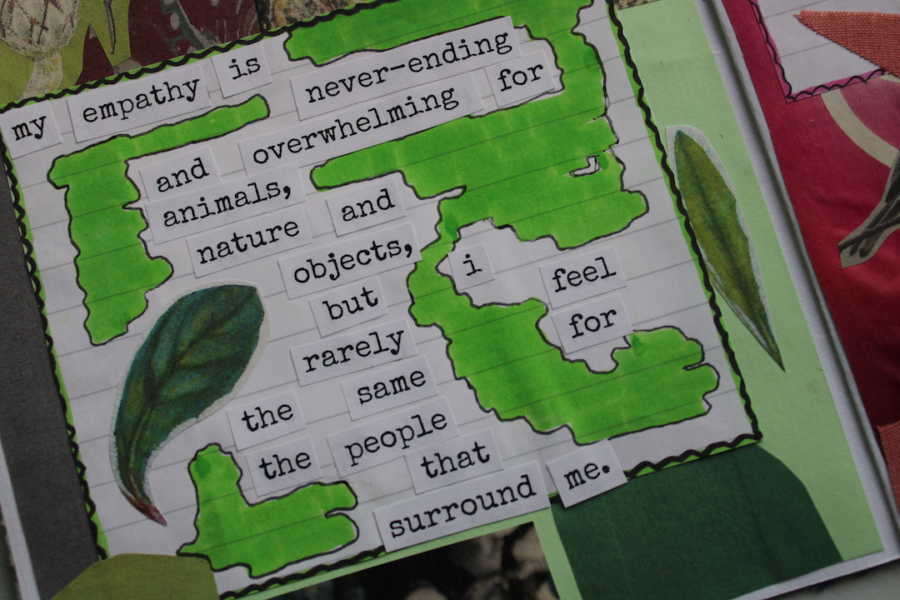 I am incredibly lucky this was the case, as many therapists and psychiatrists are still under the impression autism only presents as the saturated stereotype based off of AMAB (assigned male at birth) children. Because of this, autistics who present differently (often AFAB), are constantly misdiagnosed or undiagnosed completely. This means I, and many others in similar boats as myself, won't be able to get professionally diagnosed and access the support we need unless we can pay thousands to private institutions to do so. It is a barrier the majority cannot afford, and we pay a large price for not being able to do so.
One of the things I grieve the most is my lost opportunity in the education system. I am academically bright and have always enjoyed learning, and it has been a heartbreak being so let down by how our education system functions. The barrier to diagnosis is a barrier to education is a barrier to the life I thought I could have had. I hope we can fight to make formal education more accessible, accommodating, and accepting to all disabled and neurodivergent students.
And yet, in grieving the life I had once pictured for myself, I am also able to embrace the life I now have.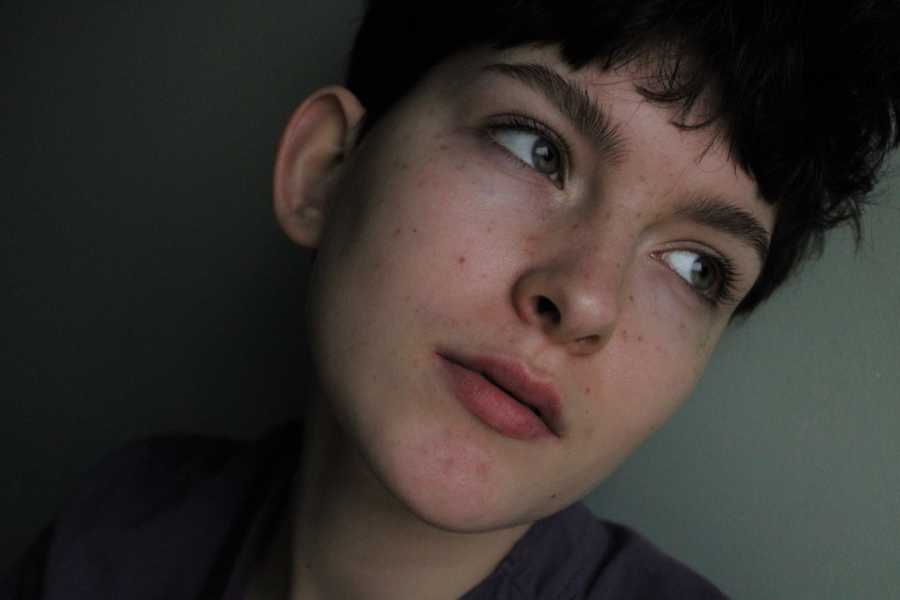 I have a wonderful support network of fellow neurodivergent friends and family and a wonderful partner. I have joined and followed many online autistic communities that have helped me learn how to survive in this world and better understand myself. These spaces have also allowed me to help others do the same. Having that sense of community, something I have rarely felt before learning I was autistic, has been life-changing. I am able to embrace the parts of myself that I once loathed. My stubborn sensitivity, my special interests, and my stimming. Even my sensory issues come with sensory joys. I'm realizing I love being autistic, and I never wanted to be neurotypical. It was the trauma of being treated as a neurotypical, in a neurotypical society, as an autistic person that made me mask and push my autistic identity away.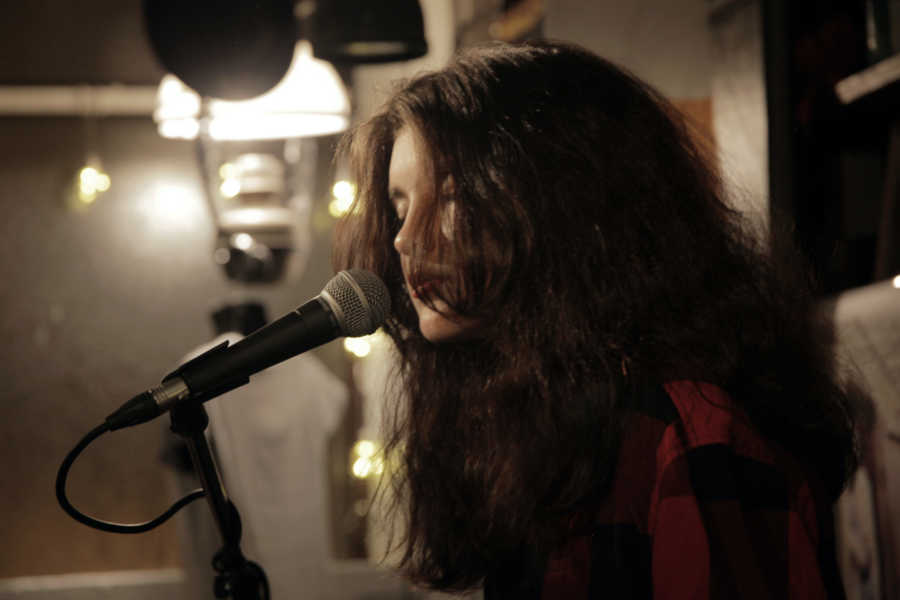 I have no doubt it will take a lifetime to undo the effects of masking and the trauma I have collected along the way, but I hope I am able to inspire others to embrace their autistic selves in that time too. In the past year, I have been creating art in multiple mediums surrounding the autistic experience, something that has helped me celebrate and dig deeper into my identity. I recently decided to start sharing my writing on Instagram and am currently writing a zine called 'Sweet Autistic Self', filled with poetry and love letters for fellow unseen autistics, as well as personal writing from my experiences so far.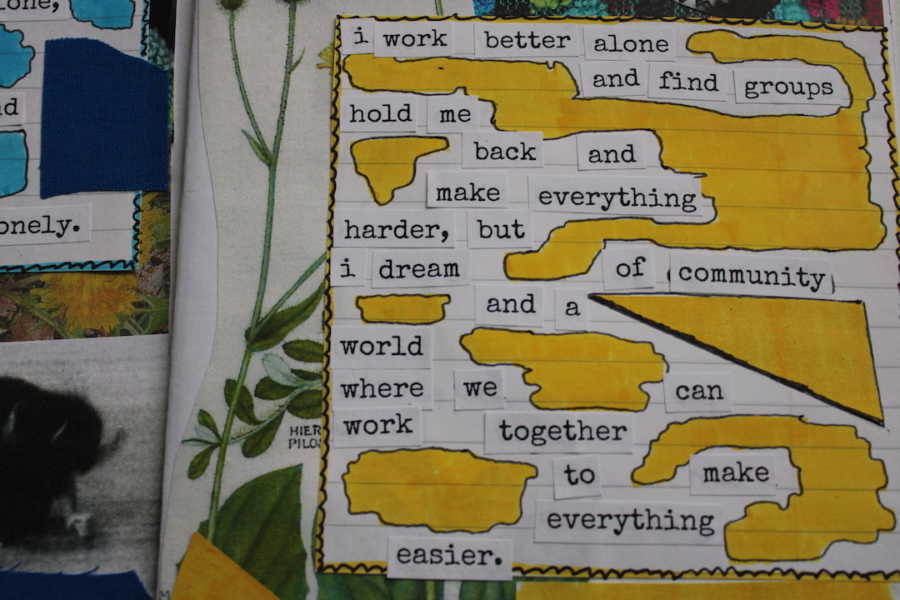 Learning I'm autistic and understanding what that means has helped me thrive. I want to be able to open that door for others, just as autistic creators and activists have done for me."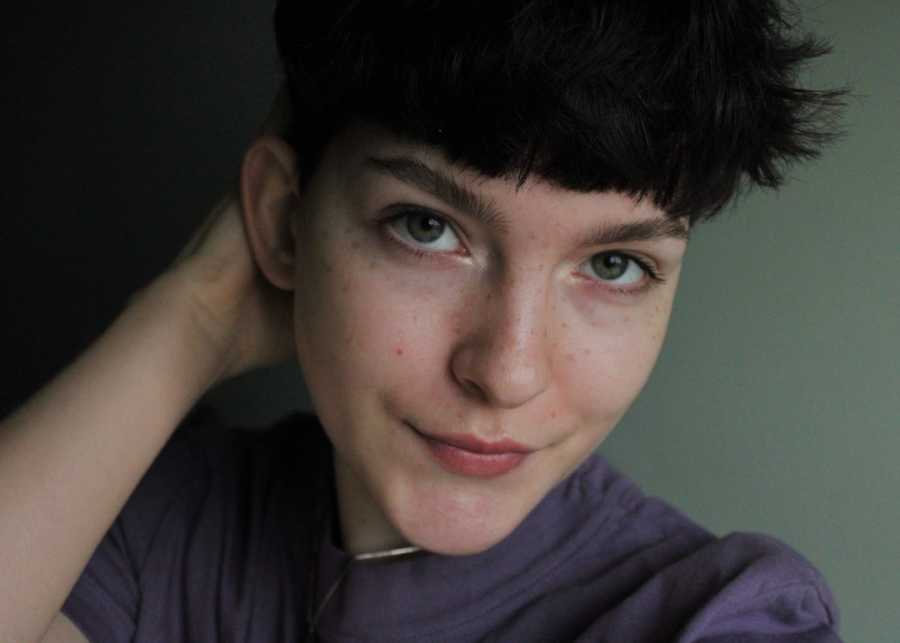 This story was submitted to Love What Matters by Hazel Humphrys. Submit your own story here, and be sure to subscribe to our free email newsletter for our best stories, and YouTube for our best videos.
Read more about autism:
'I whipped around fast. 'You leave him ALONE.' He covered his ears, flapping his arms. The man snickered under his breath.': 70-year-old woman thanks special needs mom for opening her eyes to autism, 'You taught me patience and kindness'
'What happens to my girl when society realizes it's not 'cute' anymore? How do I make people see the beauty I see?': Mom to daughter with autism urges us to challenge our idea of beauty
'I loved him when he had words, and when he lost them. Through the sleepless nights, endless screaming, and walking in circles. I loved him even when he couldn't say, 'I love you.': Mom to son with autism urges 'all you need is love'
'You lift him up, no matter how heavy the world seems. You're his safe place, his best friend. You became a hero in not just one, but two sets of eyes.': Mom thanks daughter for being 'hero' to sibling with autism
Give other moms strength and courage who are continuing to learn about their children with autism. SHARE this story on Facebook with family and friends.