Disclaimer: This story contains details and images of child loss that may be triggering to some.
"I am a dead baby mama. Keyword: mama!
My husband and I began our journey to parenthood in 2017 when we first started trying to conceive. Three weeks after positive ovulation tests, my period was late, I didn't feel good, and I started having some very light spotting. The next few days, I started feeling more pregnant, but I was bleeding and cramping unlike any period I had before. I decided it was important to take a pregnancy test so I could figure out what was happening. Minutes later, I first saw the word 'pregnant' on the test, but I knew it was nothing to be excited about. At that moment, I knew two things: I was pregnant and the baby wasn't going to live.
That was miscarriage number one.
February 2018, I saw it again: pregnant. I was trepidatiously excited because of my previous miscarriage. A month after the positive pregnancy test, the bleeding and cramping started happening again. My husband and I went to the doctor for an ultrasound and that's when we saw our baby for the first time. The tech found the heartbeat and I saw 52 BPM flash on the screen and that's when I immediately knew this baby was dying too. We were quietly ushered to our doctor's office where the nurse greeted us with, 'I'm so sorry, Gina.' After a short conversation, I was handed a plastic container and told if I could return it with the fetus, they would be able to run genetic tests, and with that, I was sent on my way.
That was miscarriage number two.
May 2018, after I saw my third positive pregnancy test, we were told to come in for our first appointment at 12 weeks, but of course, we didn't make it that far before the bleeding began again. Around week 8, I scheduled an appointment and went in immediately, I told my husband to stay home because I wanted to protect him from hearing we were going to have another miscarriage. The tech started looking around and all I heard was:
'Well, here is baby number 1…and here is baby number 2 and both of their heart rates look great.'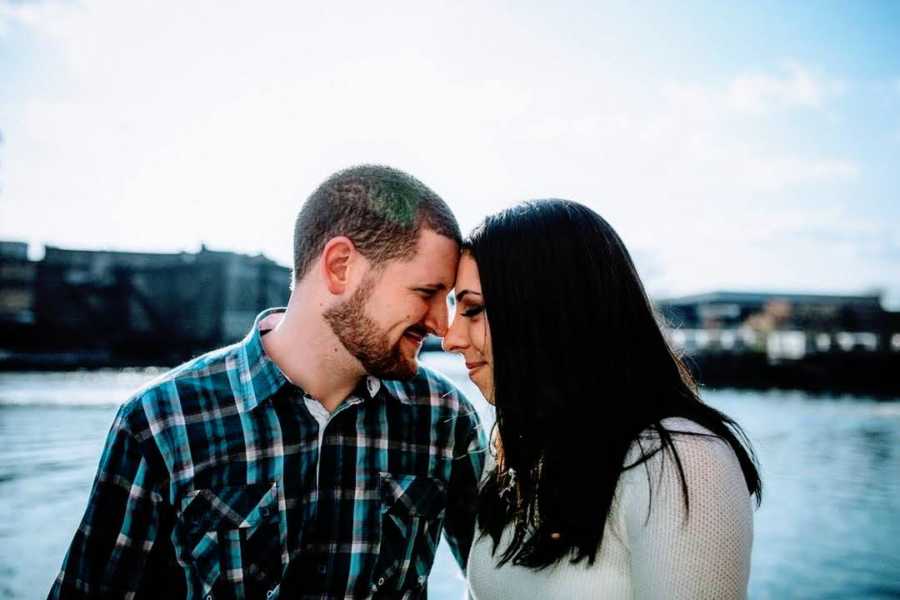 I am pretty sure I just blacked out and didn't hear anything else. This time being ushered to the doctor's office was much different. I was met with congratulations and hugs from the nurse who gave me her condolences just months before. I still felt as though something was off because I was bleeding and no one knew why. I started to accept this pregnancy was going to last, but I was very hesitant as the bleeding continued for months. I was monitored and was still told that there was no explanation for the bleeding. I felt as though I wasn't being taken seriously, but I didn't know better. It was the first time I was this far along and it was twins, how could I possibly know what was normal? I trusted my doctors.
The morning of September 28, 2018, I was 22 weeks and 5 days pregnant, I started to feel terrible back pain. I have a non-pregnancy related health condition that causes back pain, so I assumed it was related to that and not a sign of labor. I had no idea what labor felt like, but from what I thought I knew and heard from friends, I didn't know only having back pain could be a sign of labor. That night, I went to lie down in bed because my back hurt so badly and I finally couldn't take standing anymore.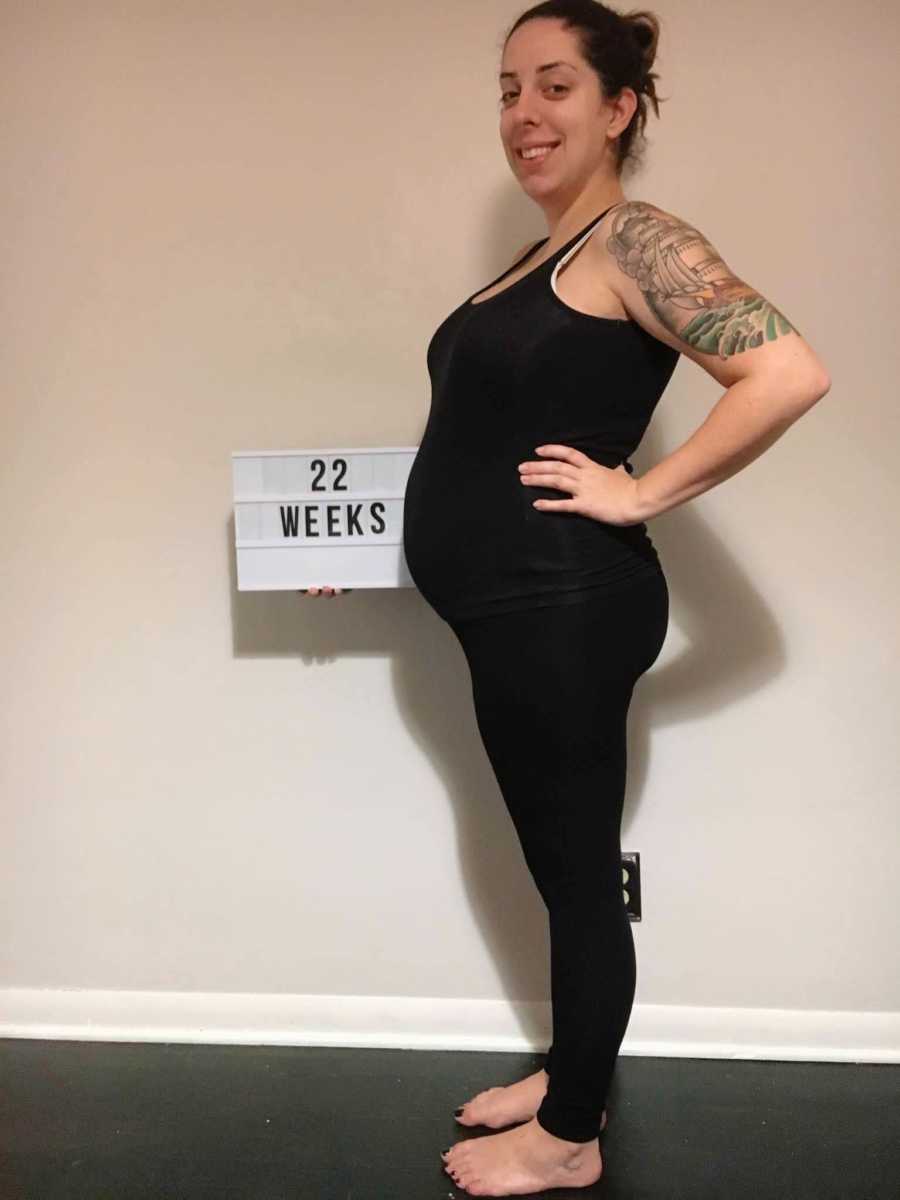 After a few hours of trying to relax in bed, my instincts kicked in. I went downstairs, grabbed my phone, and used the front facing camera to look at my vagina. I immediately saw something coming out and knew we had to get to a hospital. My husband rushed me out of the house and we started driving to the hospital where we planned to have our twins, but I knew we had to change the plan. Five minutes into our drive, I could tell there was no way I was going to make it another 15 minutes to our hospital, so I started to google LEVEL 3 NICUS IN MILWAUKEE while lying down in the passenger seat. I found the closest hospital with a decent NICU. Within 45 minutes, the room was flooded with doctors and nurses and I was told to push because the babies were coming and there was no way to stop labor.
At 10:19 p.m. and 10:30 p.m., I gave birth to two babies and they were immediately rushed away and resuscitated. After the twins were taken out of our hospital room, my husband and I were left there waiting to find out what was going on. We were in complete shock and didn't understand what was going on. My husband said to me, 'I guess we have to call our parents, right?' and he left the room to tell them what happened; it's all we could think that needed to get done. The amazing nurse, whose name I can't remember, took my husband's phone to take pictures of our babies since we weren't able to see them. When she handed us the phone we were finally told we had two boys and she warned us that the pictures may seem very graphic.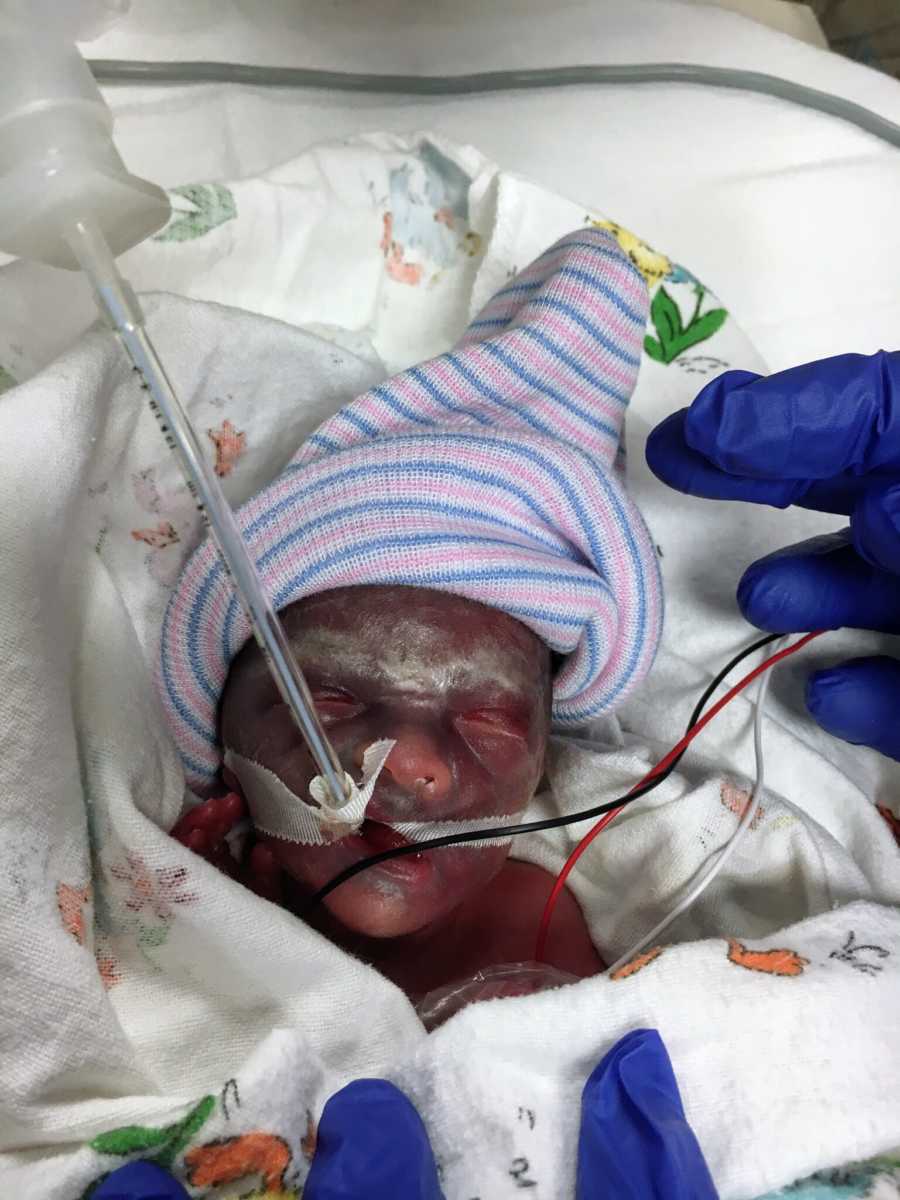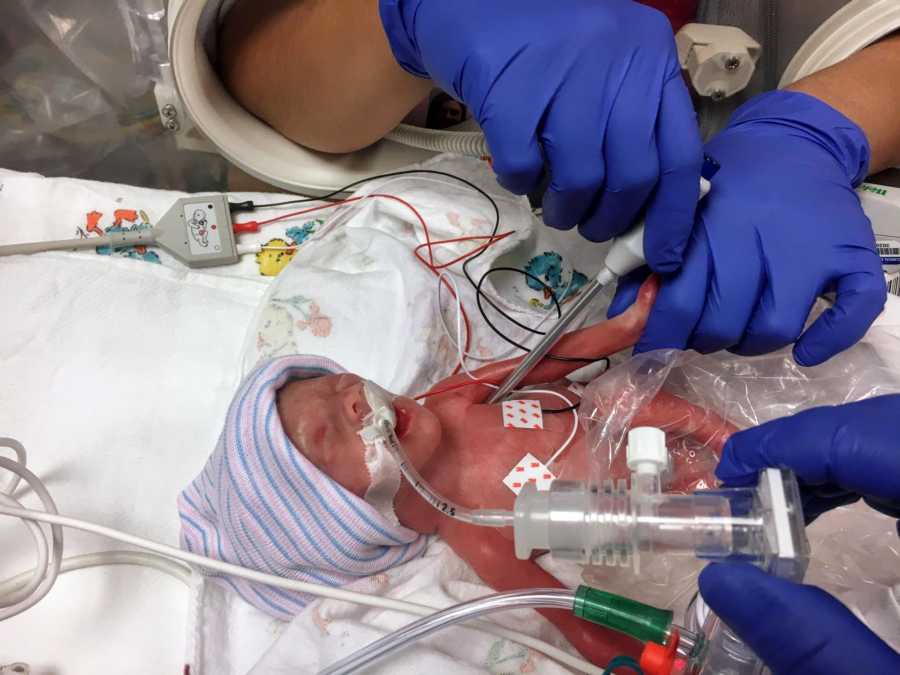 Baby A was brought into our room an hour or two later so we could see him before he was transferred to a different hospital. Baby B took a while to stabilize and wasn't transferred until early in the morning. And at that moment, we were left in a hospital room alone. No babies, no nurses, no answers, no idea what was going on. Eleven hours later, we left the hospital and immediately went home so I could wash the birth off of myself and go see our babies in the new, better equipped hospital. Finn and Wade were in the very capable hands and we were thrown into a new world and a new normal.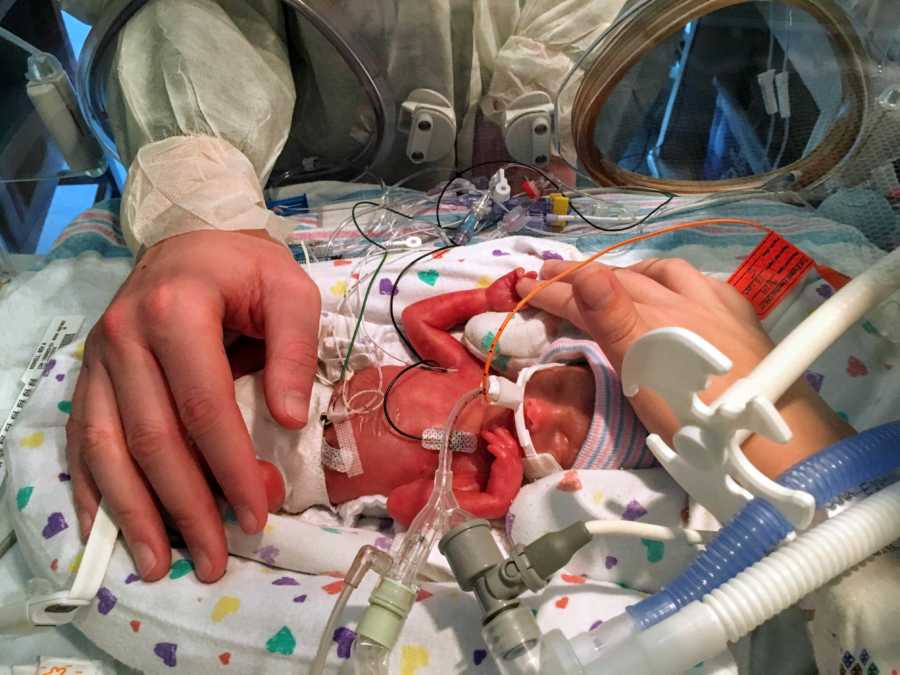 The NICU became our new home away from home. We spent hours each and every day just staring at our boys' because we couldn't hold them and could only touch them for short periods of time—touching them for too long would be overstimulating and cause their heart rates to drop.
The first month was filed with so many ups and downs. We were told multiple times that the boys could die due to infections. Each time they pulled through and continued to fight. We found out early that Finn had a grade 2 brain bleed, but it wasn't growing and brain bleeds can resolve themselves.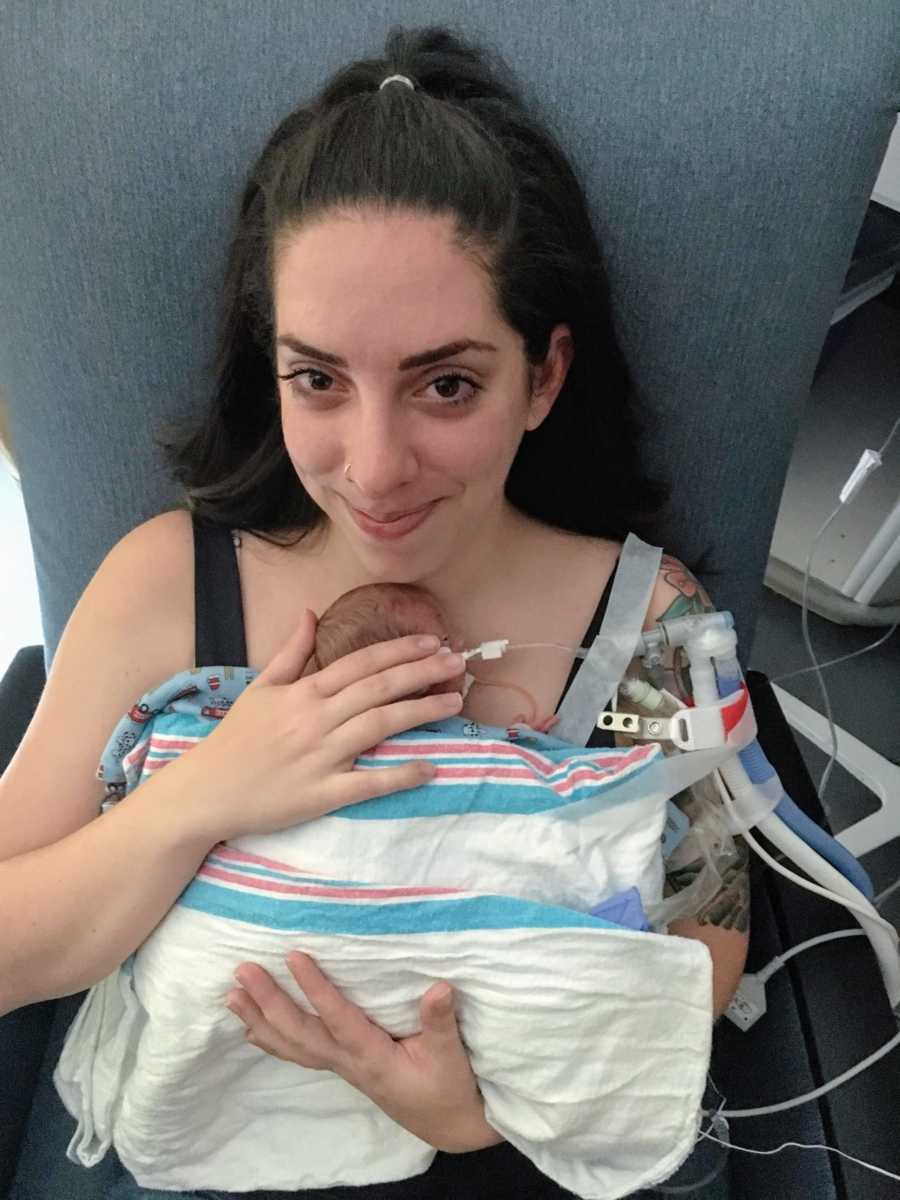 In early November, we were told we needed to have a meeting with Finn's doctor regarding his latest brain ultrasound. During that meeting we learned that Finn had Periventricular leukomalacia (PVL), which is a brain injury that includes the death of small areas of brain tissue around fluid-filled areas called ventricles. Simply said, the damage created 'holes' in the brain and likely was the result of a terrible infection he had 4 weeks earlier. We didn't know much about PVL, but we did know that the damage was extensive. It was suggested by his neonatologist that he be transferred to a different hospital to be seen by a neurological team that could do an MRI and dive deeper into his brain injury.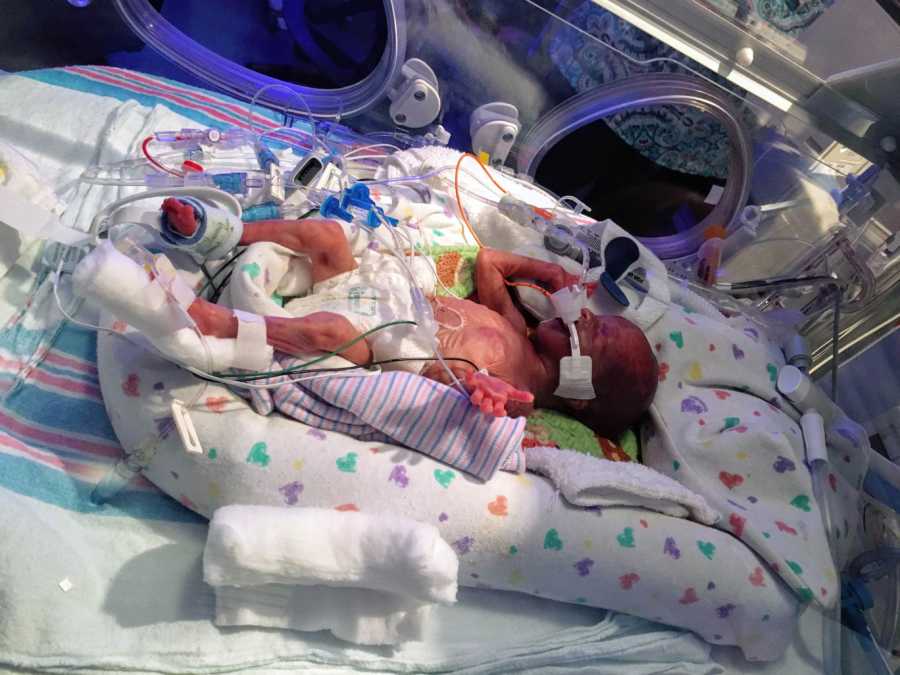 After he was transferred, we had a 'care conference' with nurses, the palliative care team, neonatologists, and pediatric neurologists. During this conference, we were shown various images from Finn's MRI where we learned that not only did he have PVL, but he also had Lissencephaly, which is a rare brain disorder. His brain was also completely split into two pieces.
I was told, 'Mom, this is not your fault. You didn't do anything to cause this.'
And with that, we were left alone in the conference room to decide whether or not to take Finn off of life support. As difficult as it may seem, we felt as though the decision had been made for us. We had to take him off life support. We could not let him live his entire life filled with pain and suffering.
On November 8, 2018, we walked into the family NICU suite that is only used by families who are going to be with their children as they die. We didn't have any other family members with us; we wanted to be alone with our son and tell him how much we loved him. We wanted him to feel safe. We didn't want him to feel over stimulated and be passed around to other people. We didn't know how long we would have with him after his breathing tube was removed. The nurse handed us our first born son. We held him, we hugged him, we kissed him. His last moments alive were filled with love and kindness.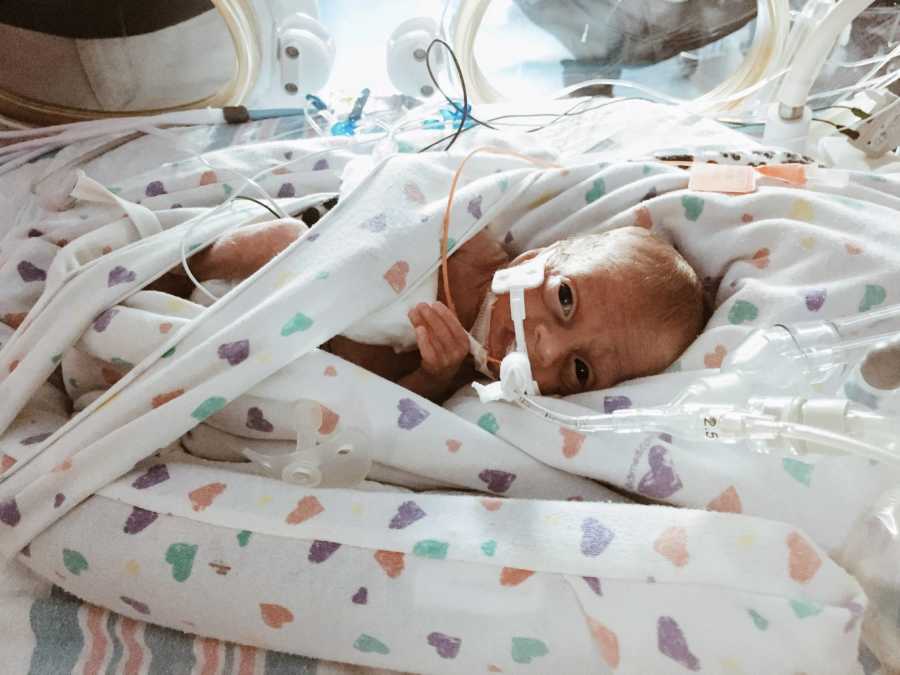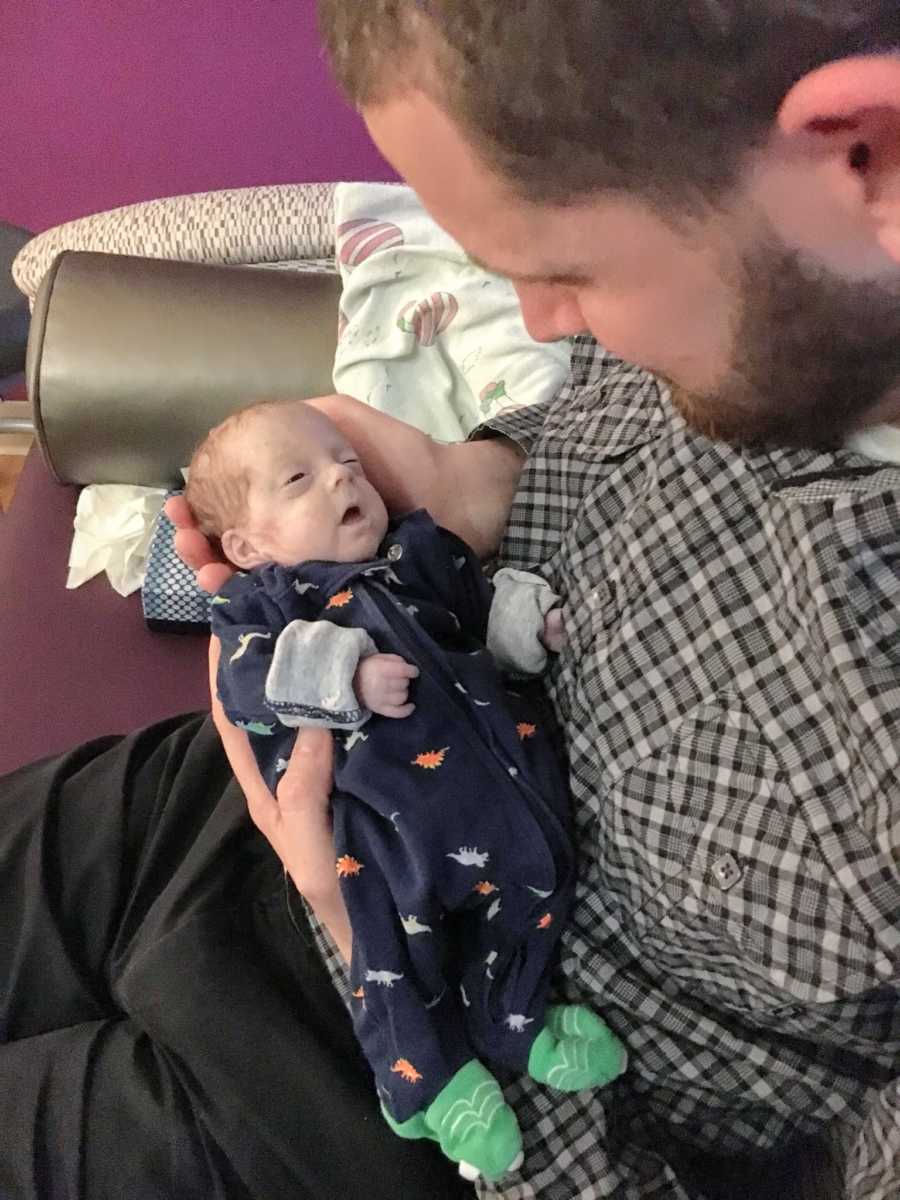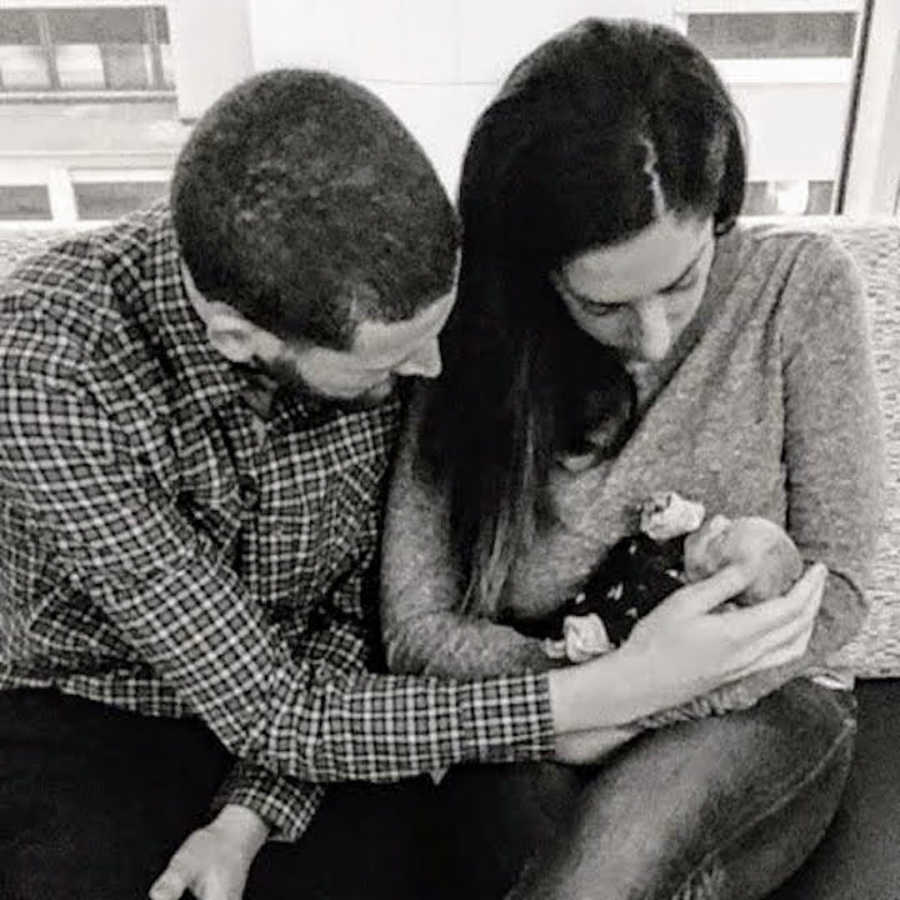 Two years later, Wade is thriving and has a 6-month-old baby sister, Finley, named after her biggest brother! I am a mama who parents her children in two different worlds. I am both a mama, and a dead baby mama."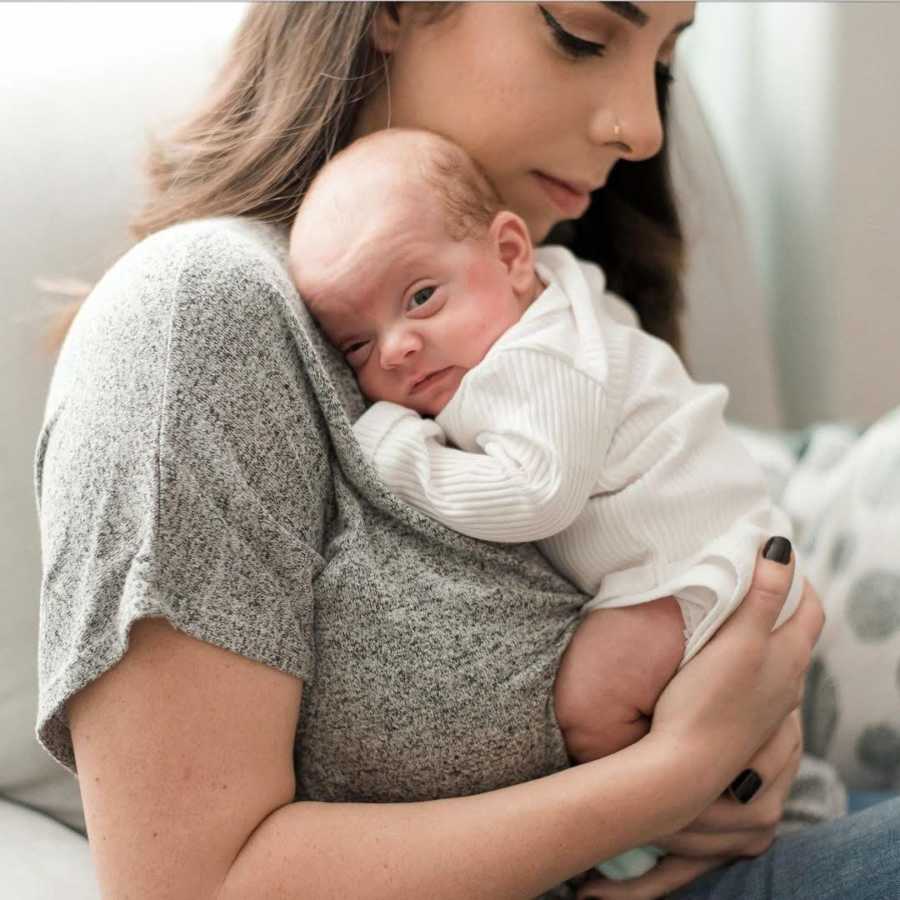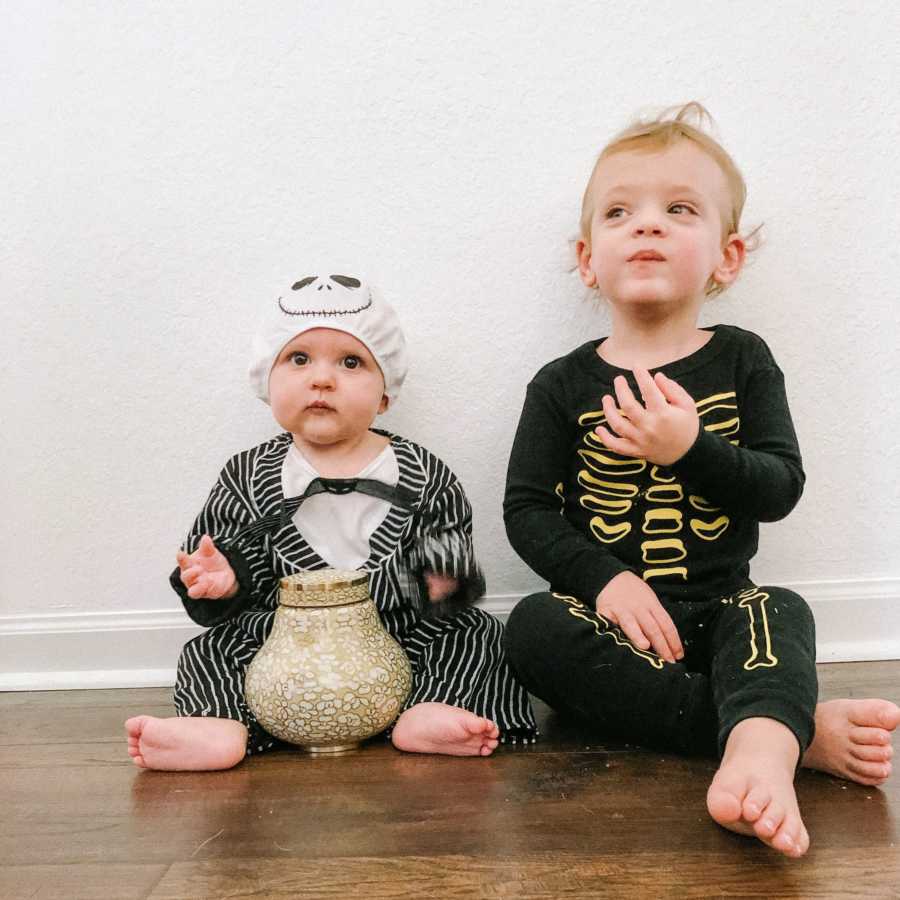 This story was submitted to Love What Matters by Gina Howell. You can follow her journey on Instagram. Submit your own story here and sure to subscribe to our free email newsletter for our best stories, and YouTube for our best videos.
Read more stories like this:
'You can terminate the pregnancy or wait for the baby's heart to be crushed.' I feared being judged by friends and family for deciding to save my life.': Woman births rainbow baby after painful decision to abort dying son, 'He was suffocating'
'I don't see arms.' The sonographer takes too long rubbing the wand over my belly. Everything goes silent.': After 'repeat miscarriages,' mom births 'miracle, rainbow baby' with TAR Syndrome
Do you know someone who could benefit from reading this? SHARE this story on Facebook with family and friends.