"It was a chilly January morning when I met Olive, a brown eyed beauty about six months old, who had come from the orphanage to the hospital for more specialized wound care. It was my first day of work and one of the other nurses was showing me the ropes and introducing me to the kiddos on the third floor which I had been assigned to.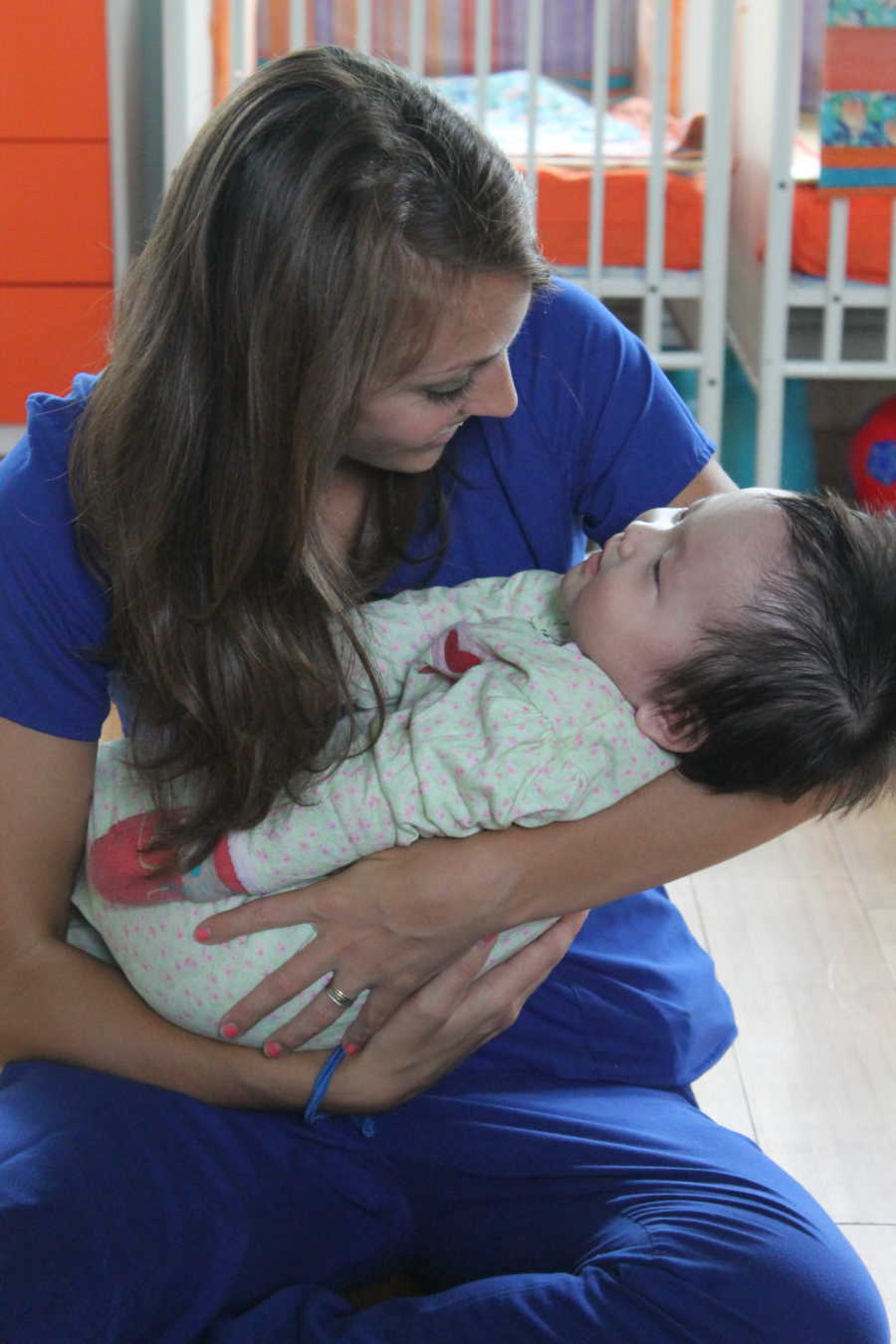 Leaving our hometown of Nashville Tennessee, my husband and I uprooted and moved across the world to China to work as nurses providing medical and surgical care for orphan children. There was the initial culture shock and a sense overwhelm trying to establish a new normal while learning the language and caring for children with few resources who were very sick.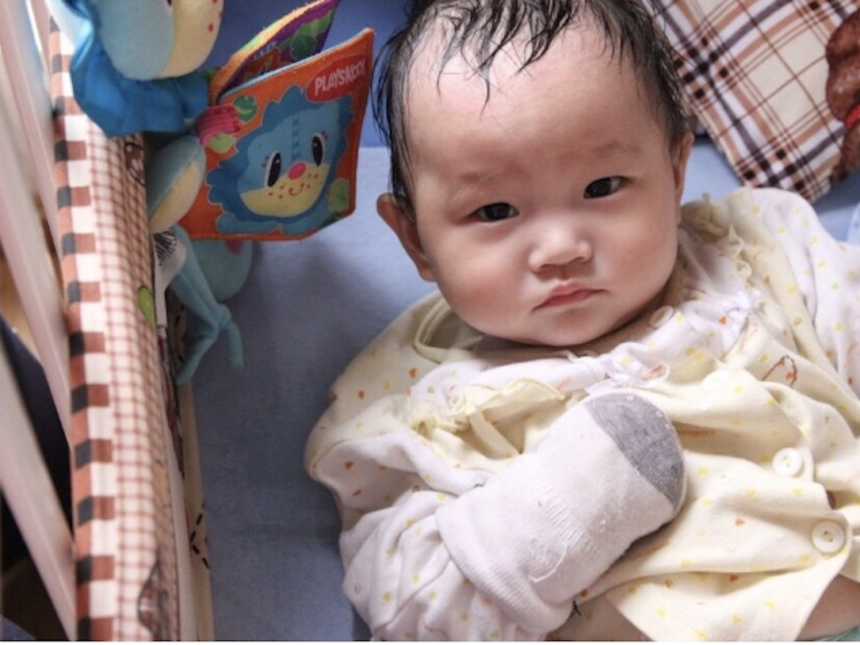 Olive was hospitalized in her home province of China soon after birth. The details we unclear but we knew that she had a genetic condition called Epidermolysis Bullosa that causes the skin to be very fragile, blistering easily with the slightest friction or injury leaving open wounds susceptible to infection and she had been very sick right after she was born. Olive was brought from the other hospital and placed in our care when she was a month old. The prognosis for our 'butterfly babies' (referring to their skin being as fragile as butterfly wings) was very poor. Most did not survive through their first year of life due to infection that overtook their little bodies and the blisters and wounds the disease left were very painful, so our goals centered around comfort care until they passed away.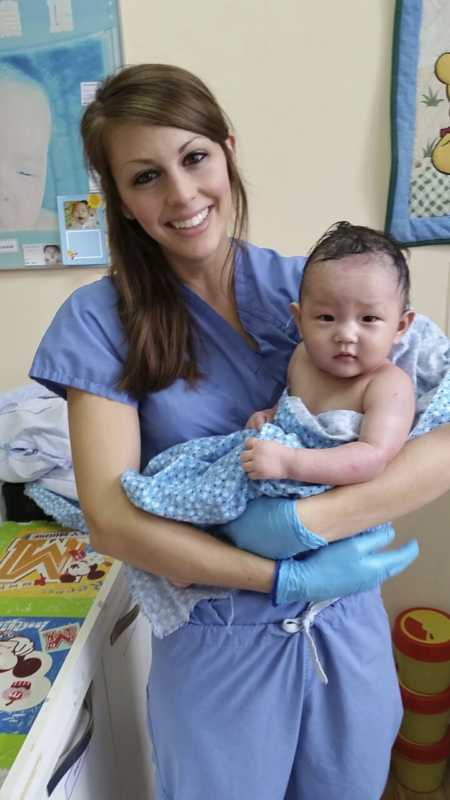 There were bouts where Olive's wounds were open and blistered, infected and very painful especially during the early months of her life. Each morning I would bathe her and change her dressings, assessing her wounds, trying to prevent the spread of infection and do what we could to help them heal. She would cry many mornings as I cried, broken over the pain she was experiencing and longing with a deep ache for an adoptive family for her where she would know the love of a forever home.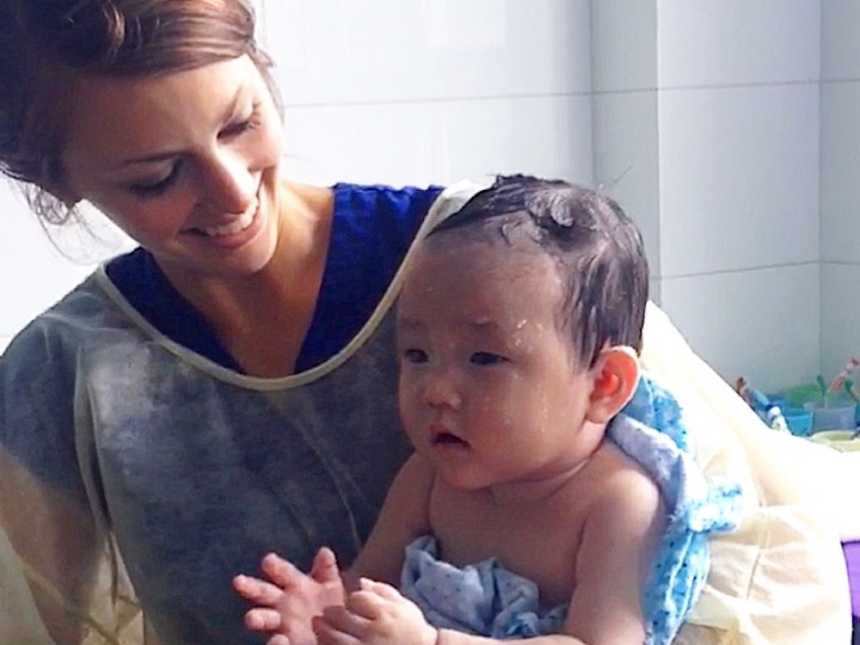 It was a struggle daily, growing to love the kiddos we took care of, coming to love sweet Olive so dearly and being confronted with the reality of their diagnosis, prognosis and possibility that they may never be adopted for many reasons. In addition to work and stress and caring for sick kids, I was confronted with what I believed to be true about God, challenged in the God I had known previously.
It didn't match up, a God who was supposedly good and sovereign. I couldn't reconcile that God with the pain and suffering I witness each day with these children. It was one thing to truth his justice and mercy which is no way added up, but it felt unthinkable to trust his sovereignty in the reality of where we lived and the work we did.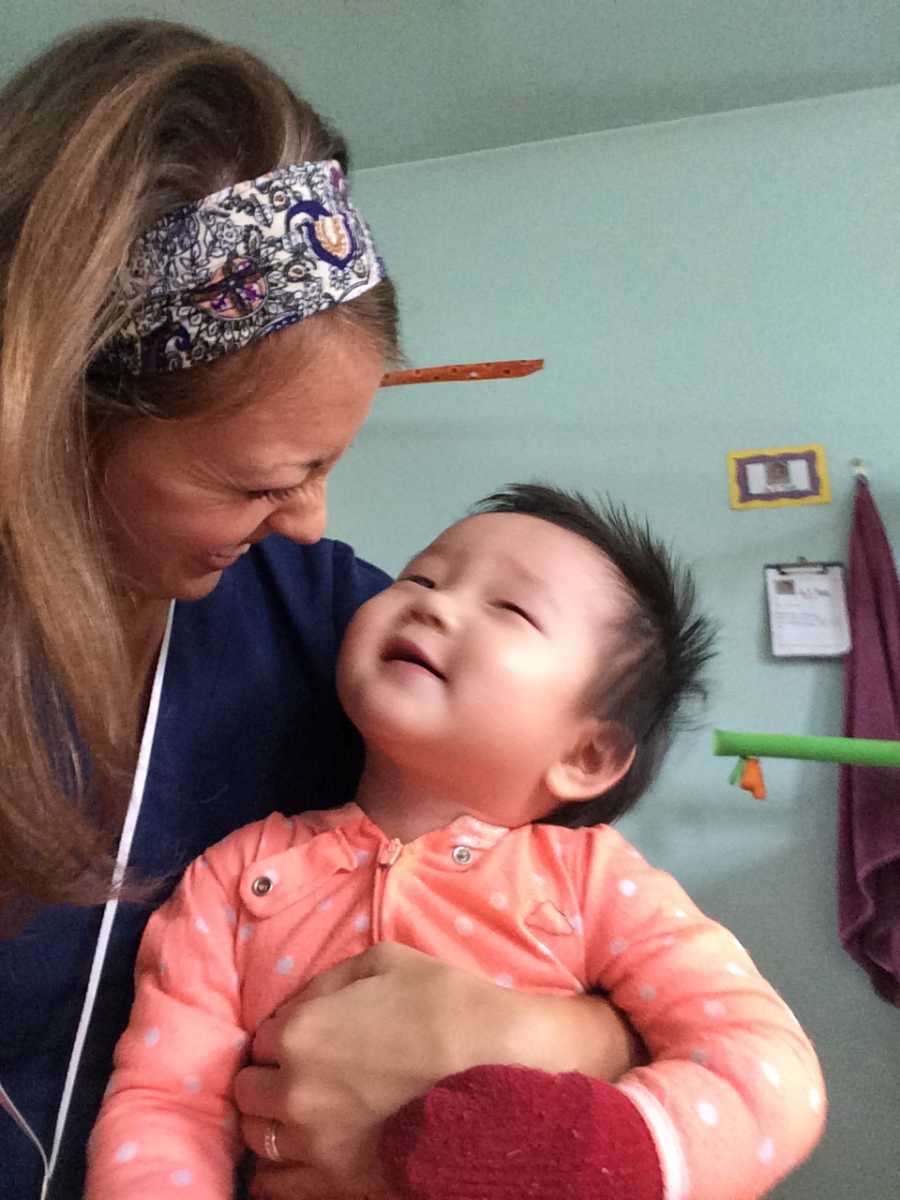 Despite the severity of her early days, Olive continued to grow healthy and stronger. She was a wild and sassy brown eyed girl who had a fight in her and continues to hit developmental milestones that we once wondered if she would ever hit.
We can make our plans, but the Lord determines our steps (Proverbs 16:9 NLT) and a year later, our path was redirected. We packed our bags, hugged and kissed all the babies we had spent the last year caring for, watching grow and coming to love in a way we never knew possible and headed home to Nashville.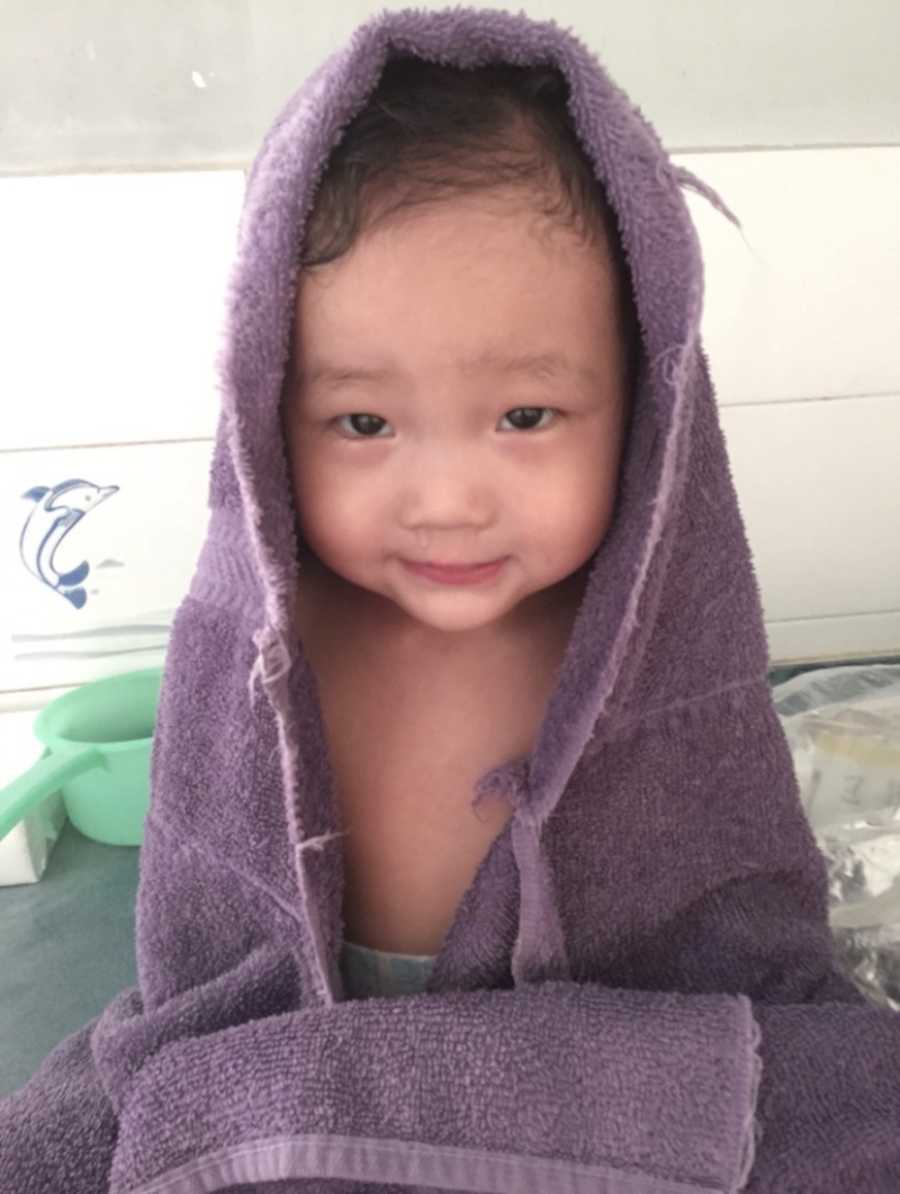 The morning we left, I snuck into Olive's room, bent over her crib and kissed her cheeks and said goodbye, never knowing if I would ever see her again on this side of heaven. The months we spent in China where I had prayed for a forever family for her turned into years and continued that same prayer. Hoping against all hope that she would have a mom and dad, brothers and sisters to care for her and love for forever.
When she was just shy of three-years-old a family from Pennsylvania inquired about adopting Olive.  The orphanage in her home province, where all her records were kept, wrote back saying that they believed she was dead. They went on to say that she was very sick as a baby and they believed they had a death certificate on file that was hers.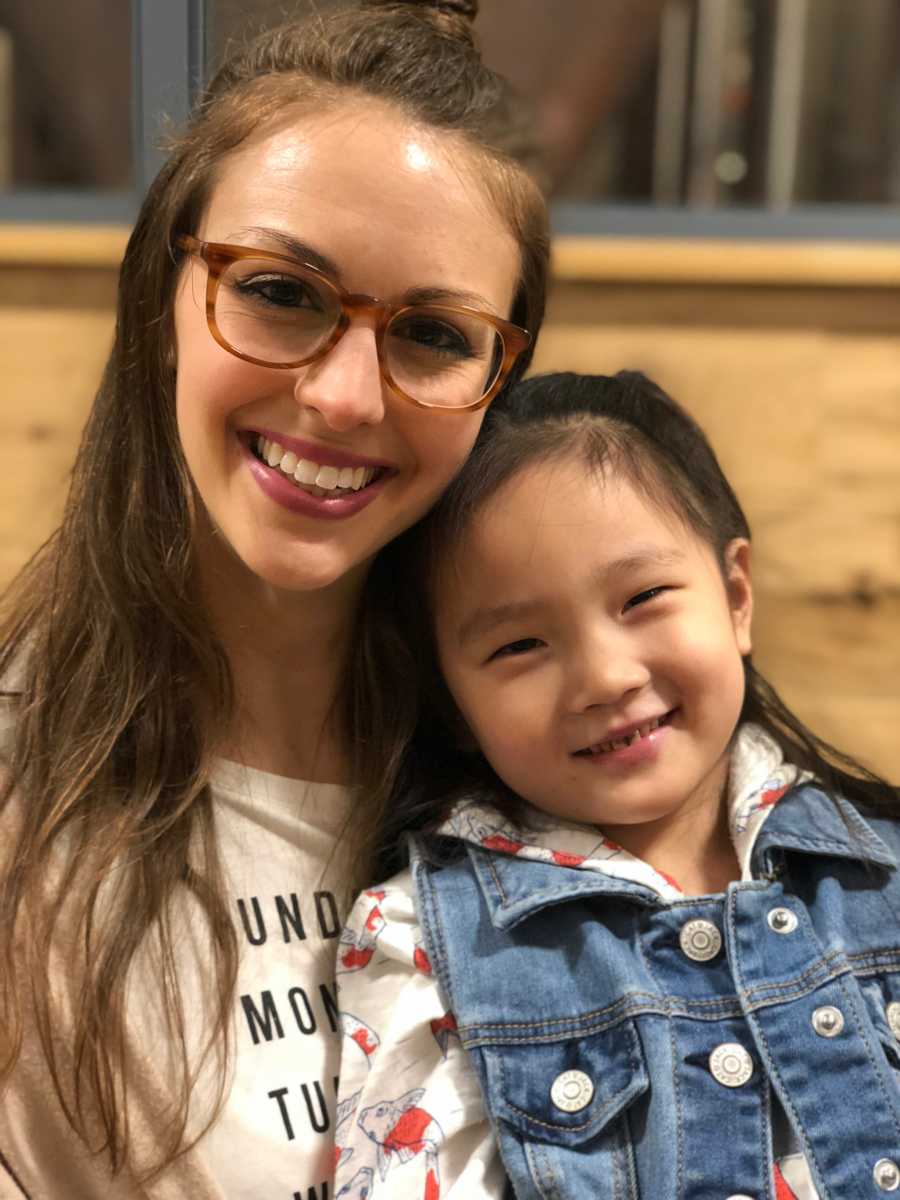 The family was persistent and upon opening her file, the orphanage found the death certificate unsigned because she had not died as an infant. It cannot be described as anything other than a miracle, a million things that could have prevented the adoption from going through fell into place and she was adopted!
I never knew how dearly I would come to love such a tiny little human. I never knew how much I would laugh, cry & long. Laugh with her as we played, cry when I dressed her wounds that I knew caused so much pain & long for her to have a forever family. And a few years later, I couldn't have imagined a sweeter & more gracious gift than seeing her run & play with her sisters & brothers, be held by her mommy & daddy, laugh with joy & dance without abandon.
Olive is the brave & beautiful soul, a testament to God's providence and goodness. For her life & story, I will be forever grateful."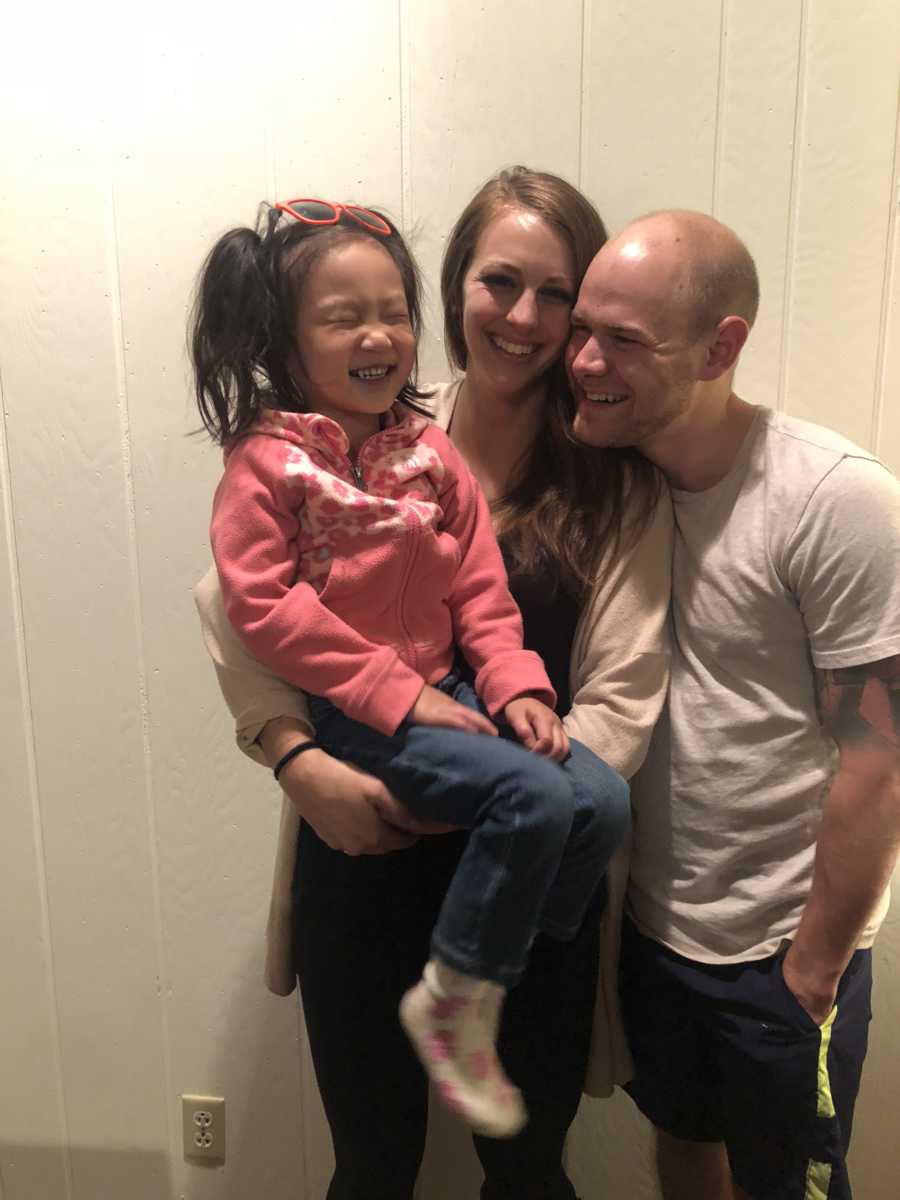 This story was submitted to Love What Matters by Meredith Boggs. Follow her on Instagram here. Submit your own story here, and subscribe to our free newsletter for our best stories.
Help us show compassion is contagious. SHARE this beautiful story on Facebook with your friends and family.