"It was my first blind date. My aunt and his sister were lifetime best friends. We met at a park, he had a horrible outfit on. Green long sleeve silk shirt, cut off jean shorts and boat shoes. He was bragging about his wild weekend and I was annoyed. I had a cheerleading volunteering event later that day and I was ready to be on my way. It was my senior year of high school. I was editor and photographer of the yearbook, choreographer of the pom squad, working two jobs and living life in the very fast lane. Three weeks after our first 'date' I found myself hospitalized for an eating disorder. The first time he called I was in rehab. Bless his heart, he came to the hospital to visit me and our whirlwind romance began. We were engaged 6 months later and married 4 months after that, just 3 months after my 18th birthday. Rich worked as a pipefitter and I knew all I wanted was to be a mom and start a family. That was almost 25 years ago and what a beautiful life we have built.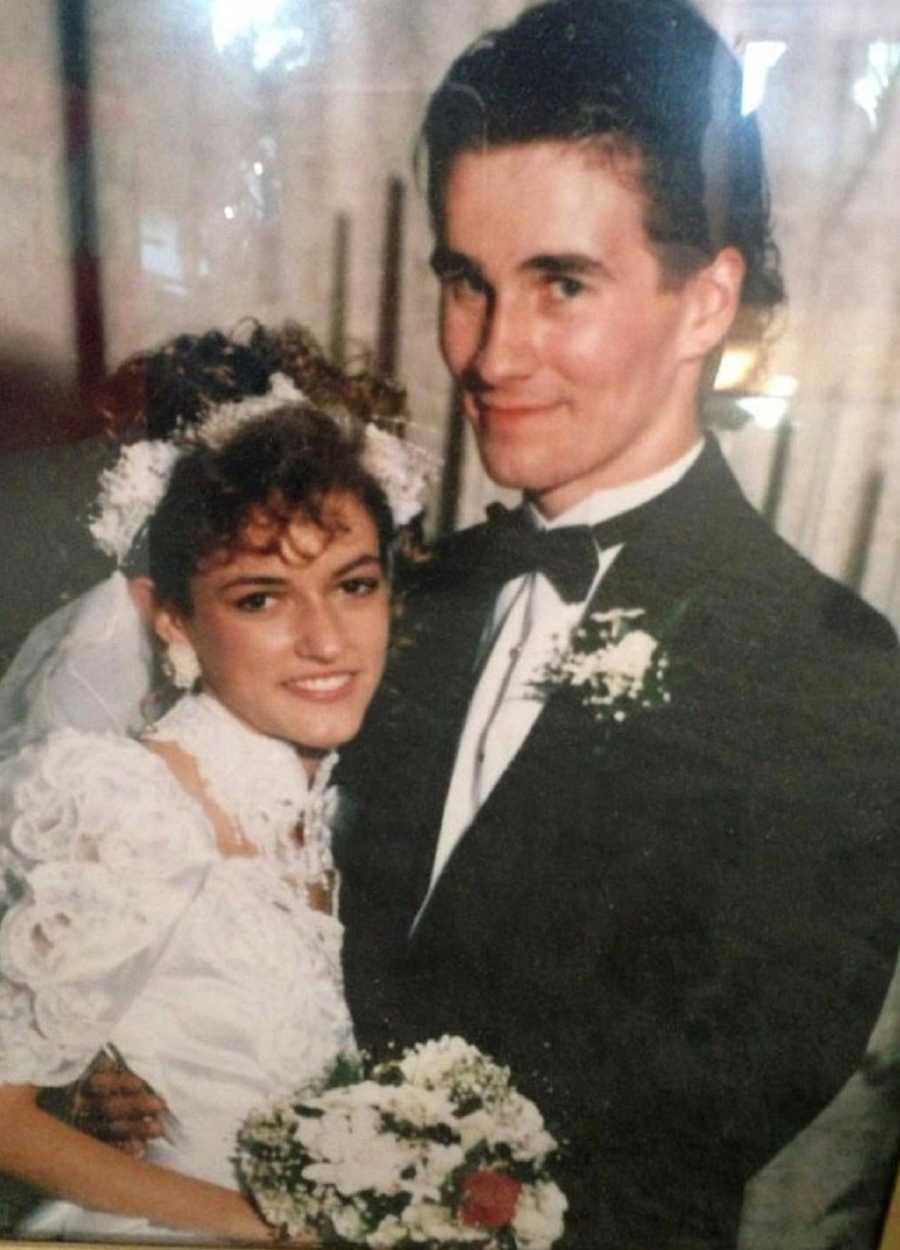 We both knew we wanted a lot of kids. We conceived our first child less than a year after our marriage. That pregnancy sadly ended in a heartbreaking miscarriage. Six months later we were pregnant with our first born. A year later, surprise! Another blessing on the way. Our girls were 22 months apart and this mama's heart was in heaven. When our youngest was about a year old we started trying to conceive our third child.  After some doctors appointments and cycle tracking we conceived our son. A year later we were ready to grow our family again. Many months, cycles, medications, shots and procedures later we were diagnosed with secondary infertility. We tried for many years, many procedures, many heartaches, even a closed country where we were intending to adopt. We took this as a sign and decided to move forward as a family of five.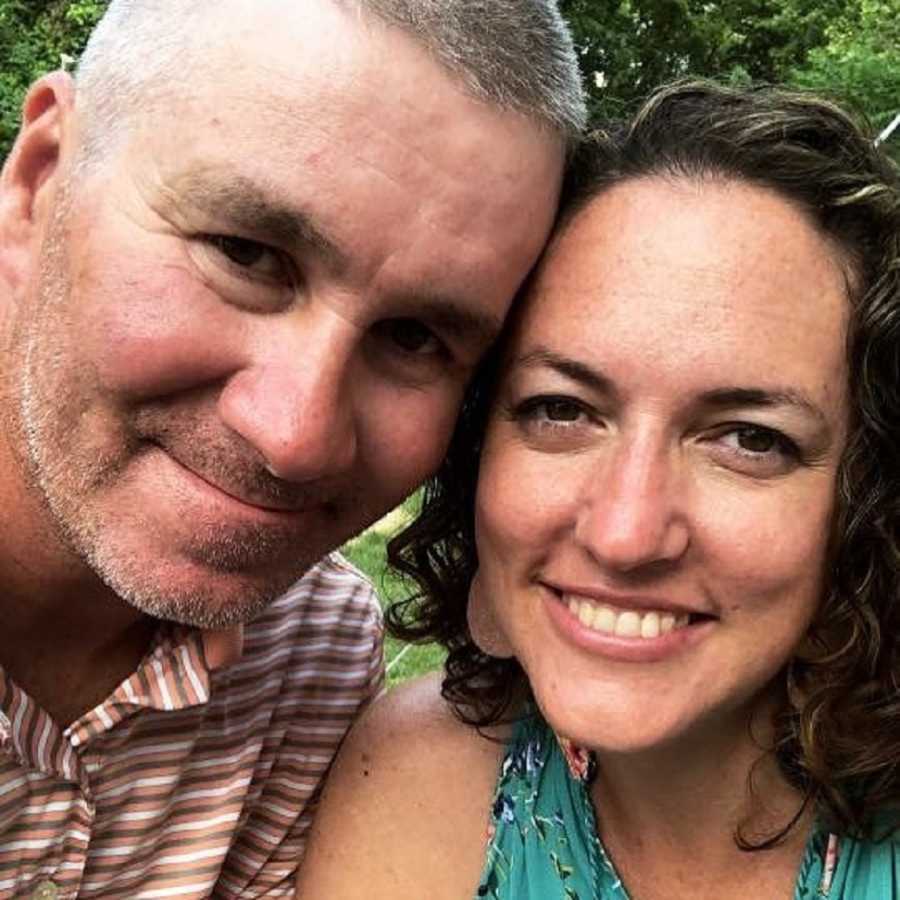 I grew up in a home where cousins were your best friends and aunts were your babysitters. My mom was a relative foster parent to some of my cousins. She went on to adopt and then started fostering other children. There came a point in our life that we knew we had so much love to give that we wanted to open our home to foster children. An opportunity came up to take a placement for one of my mom's adopted children's siblings, so we fast tracked our foster care training. We took a fast track class an hour away from our home. Twice a week for four hours after work for several weeks. I was cooking our dinner in a crock pot in my office, we would meet on the side of the road and ride in together to take our classes and get certified in time to take placement of the baby when it was born. That placement didn't happen, but we were licensed and ready to take our first placement. It took four months for our first call to come in.
When the call finally came, I was so nervous. I left work, went home and prepared the bedroom and met our new friends at the ER to bring them home. As we drove home the oldest asked, 'Have you ever done this before?' I said that no, I hadn't. He said, 'it's ok, just love us like you love your own kids and it will be ok.' Those two sweet boys stayed with us for three months until they went to stay with their aunt.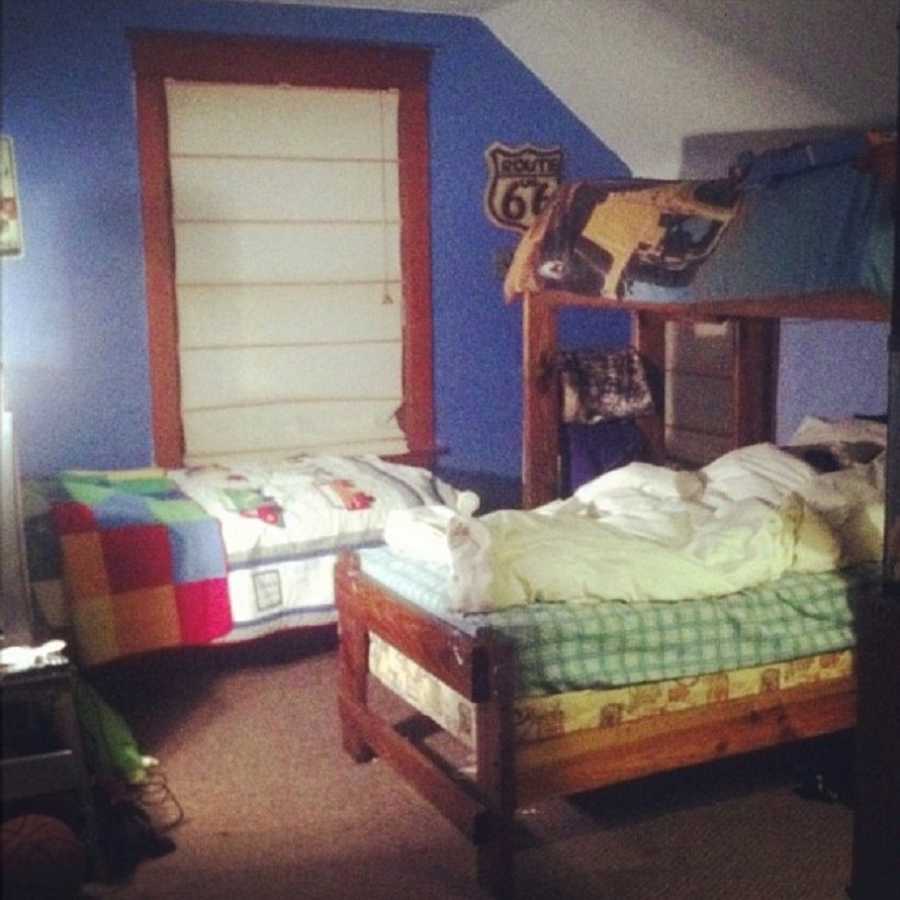 Soon after we got a call for an adoptive placement of a 7-year-old. She brought amazement and laughter with her. Seeing the simple things like a dandelion was a whole new world for her. It's such a blessing to be able to see the world through the eyes of a child again. Celebrating her 8th birthday with a three-tiered Princess cake was priceless. It was her very first birthday cake and we went all out. With the good and beautiful also came challenges. She spent a lot of time building a 'nest' as her counselor called it by frequently taking things from family members. Often without permission. Food has always been a challenge and hoarding and hiding was a constant struggle. She has been with us for six years now and still continues counseling. She is growing into such a kind, giving young lady.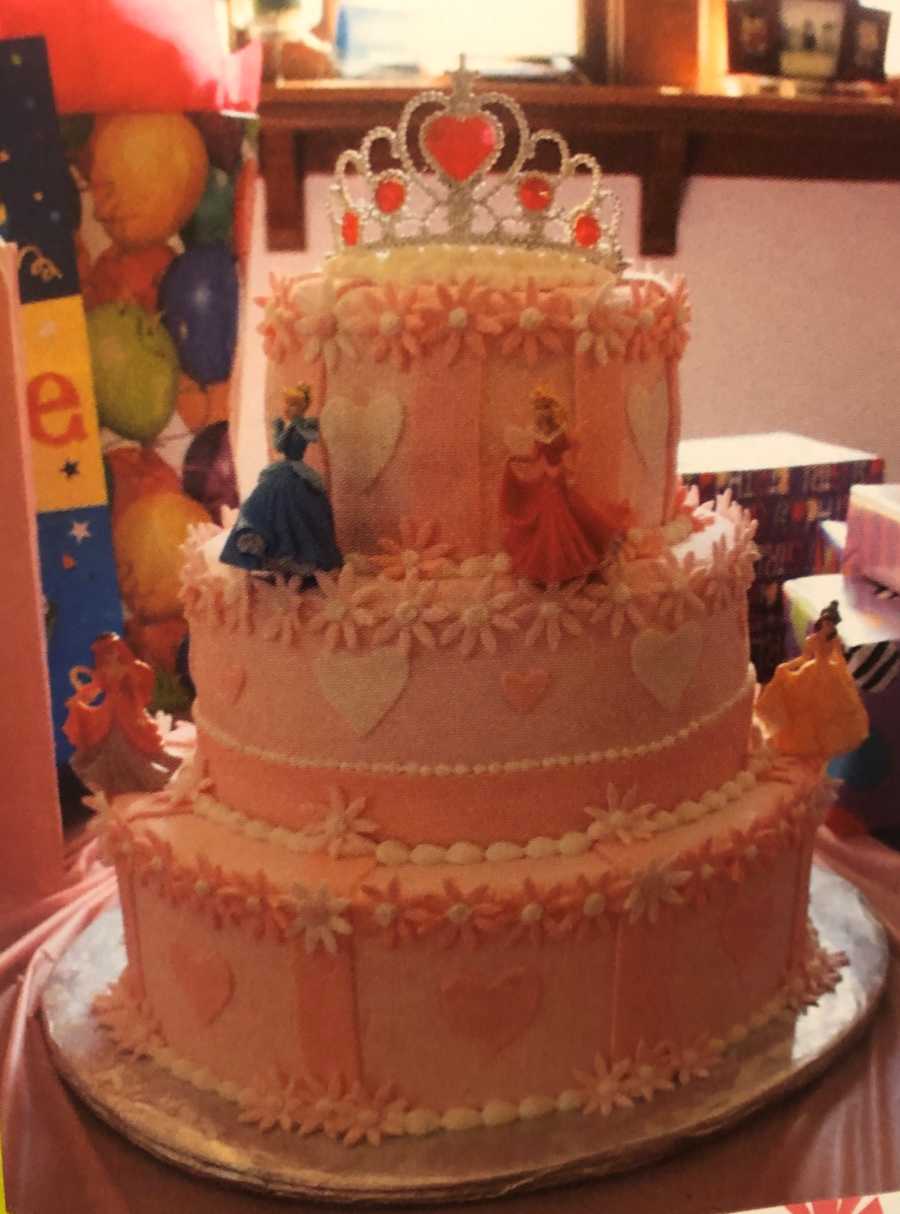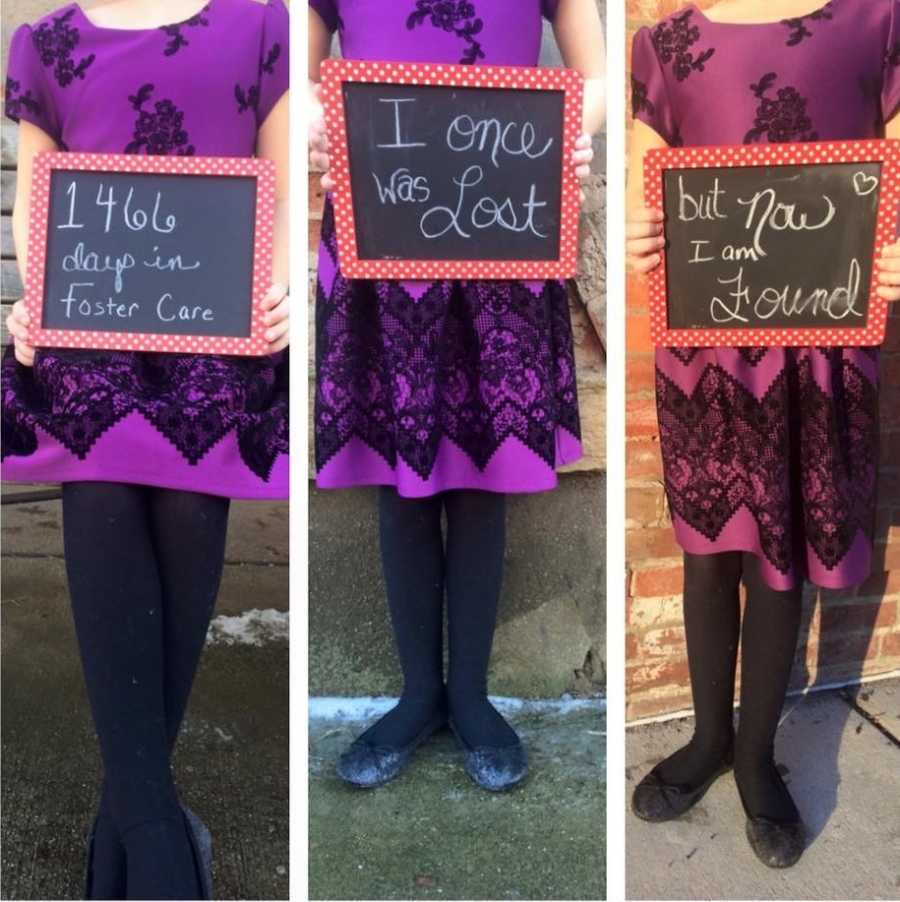 I was sitting with a friend on a normal Thursday and my phone rang and I saw it was from our agency. I didn't really think much of it at the time, but it was a call that would change our family and stretch my faith.
'Hi Kari, I have little boy in the NICU that has some swallowing issues and I thought you would be the perfect family for him. Would you be interested in meeting him and learning more?' Two hours later, an angel of a nurse was handing me the tiniest little guy. He had so many medical issues. He could not swallow, so everything was fed via feeding tube and the smallest amount of saliva could drown him if not suctioned out of his mouth regularly. We spent the next six weeks in the NICU with him.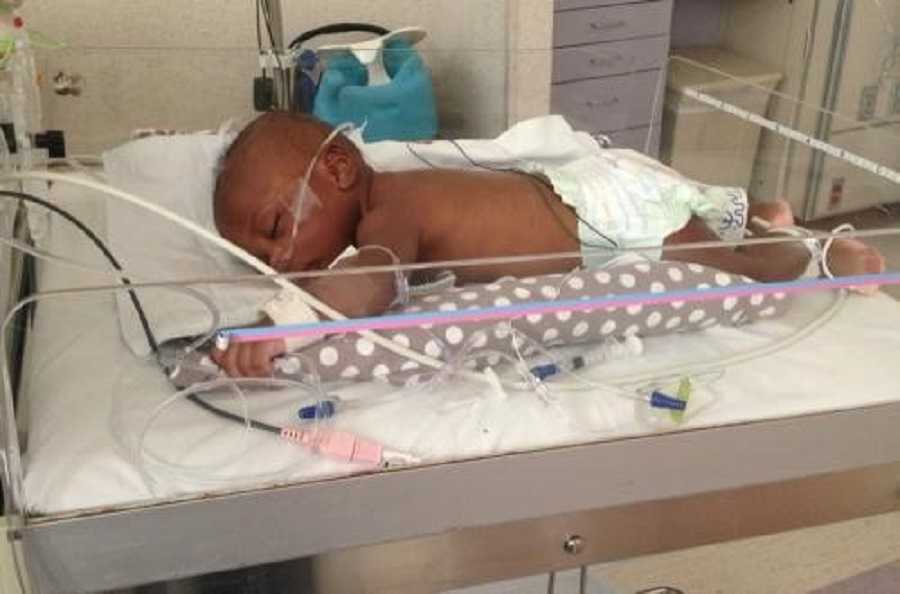 He had a few surgeries that we were unsure of the outcome. His prognosis was not promising. We were told he most likely wouldn't walk or talk. He would never eat on his own. At one point, DCFS thought the he would be better placed in a nursing home facility because he would be too much care at home. I had been brought up around other foster children with some medical issues so I was no stranger to medical terms and equipment, but the beeps and buttons of a NICU can seem overwhelming. I was unsure I could handle all the care that Theo would require at home but then I would catch the scent of him on my shirt or the smell of the hand soap I used to scrub in to the NICU and my heart would long for him. I spent a lot of time in prayer during those weeks waiting for a decision from DCFS. Then I heard God say, 'I am setting this mission before you. I will equip you every day. I'm not asking you to go to a foreign land and fight thousands in my name. I'm asking you to love one little boy. I have called you to it and I will see you through it.'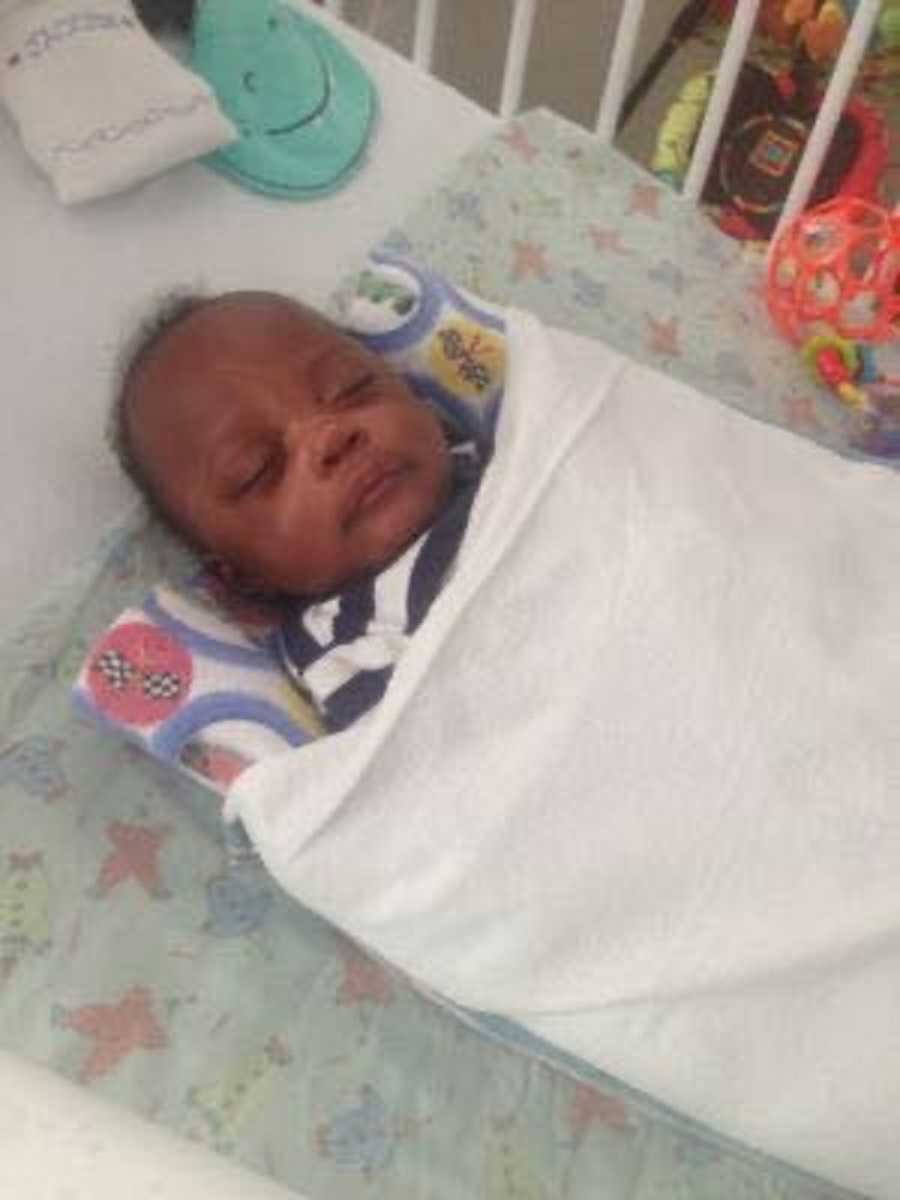 We fought to bring our son home. We filed appeals and waivers and pleas all the way to the top desk in Chicago. After six long months in his tiny corner of the world, never seeing anything outside that NICU pod, we brought our son home. He was home with us for six weeks and then a simple cold put him back in the Pediatric Intensive Care Unit for another 8 weeks. He has defied every odd and broken every barrier. He attends preschool, runs, jumps, rides his bike and will talk your leg off. He's funny and witty and smart. He is a walking, talking miracle thanks to his doctors, therapists, NICU nurses, home nurses, teachers and a whole lot of love.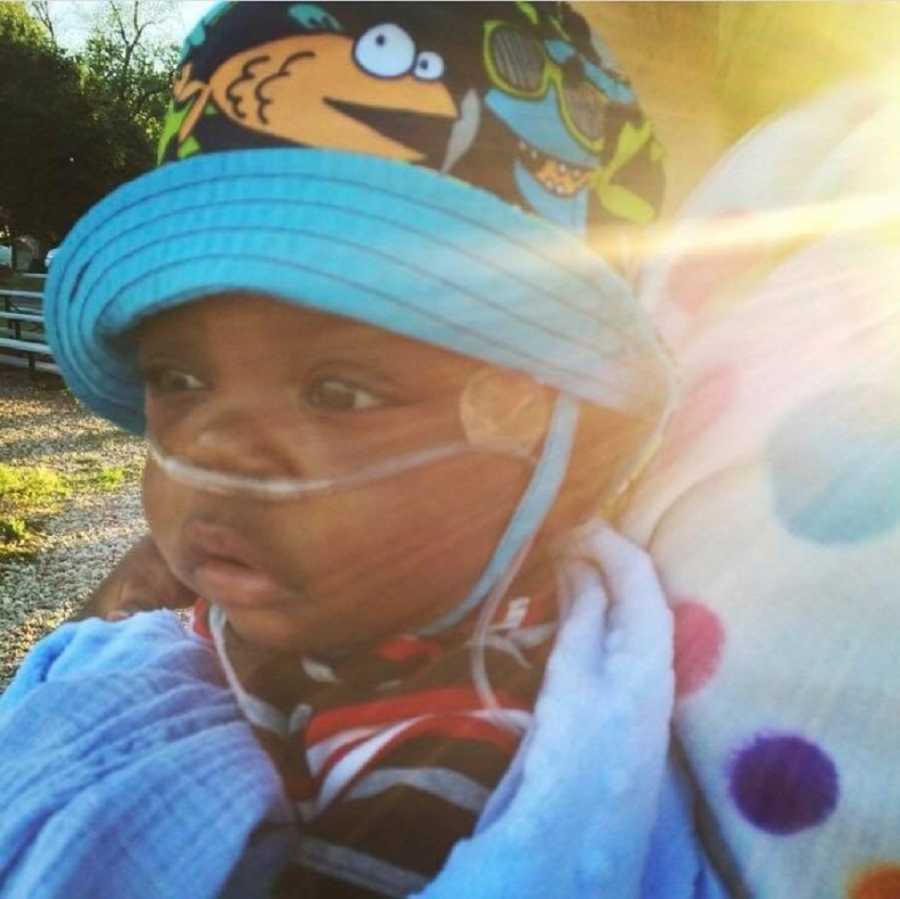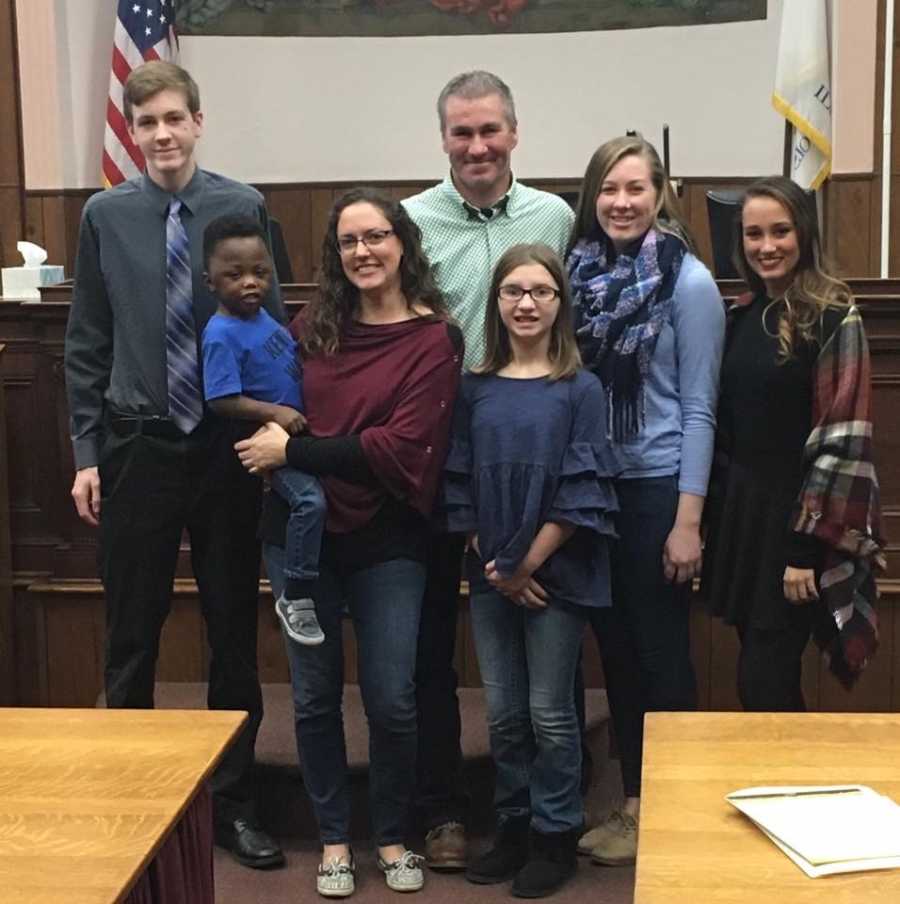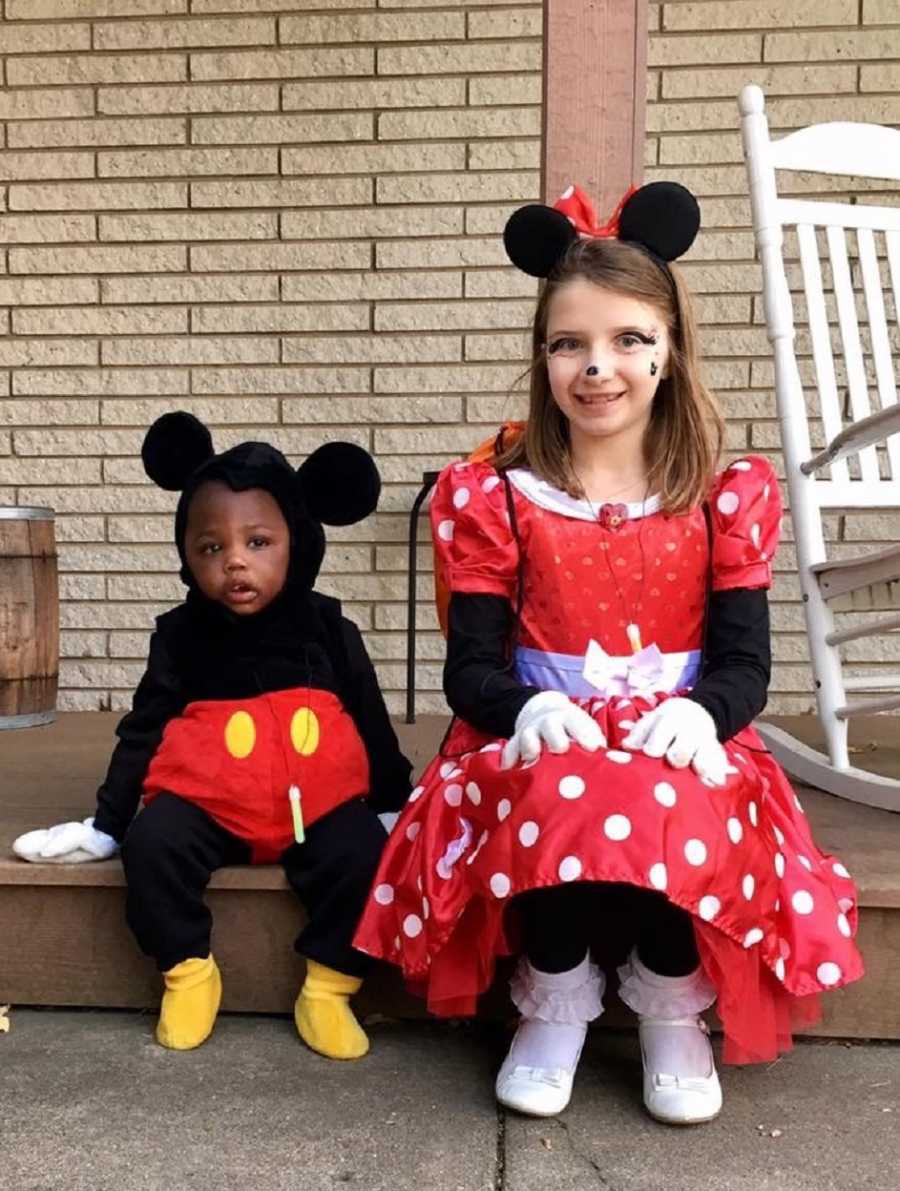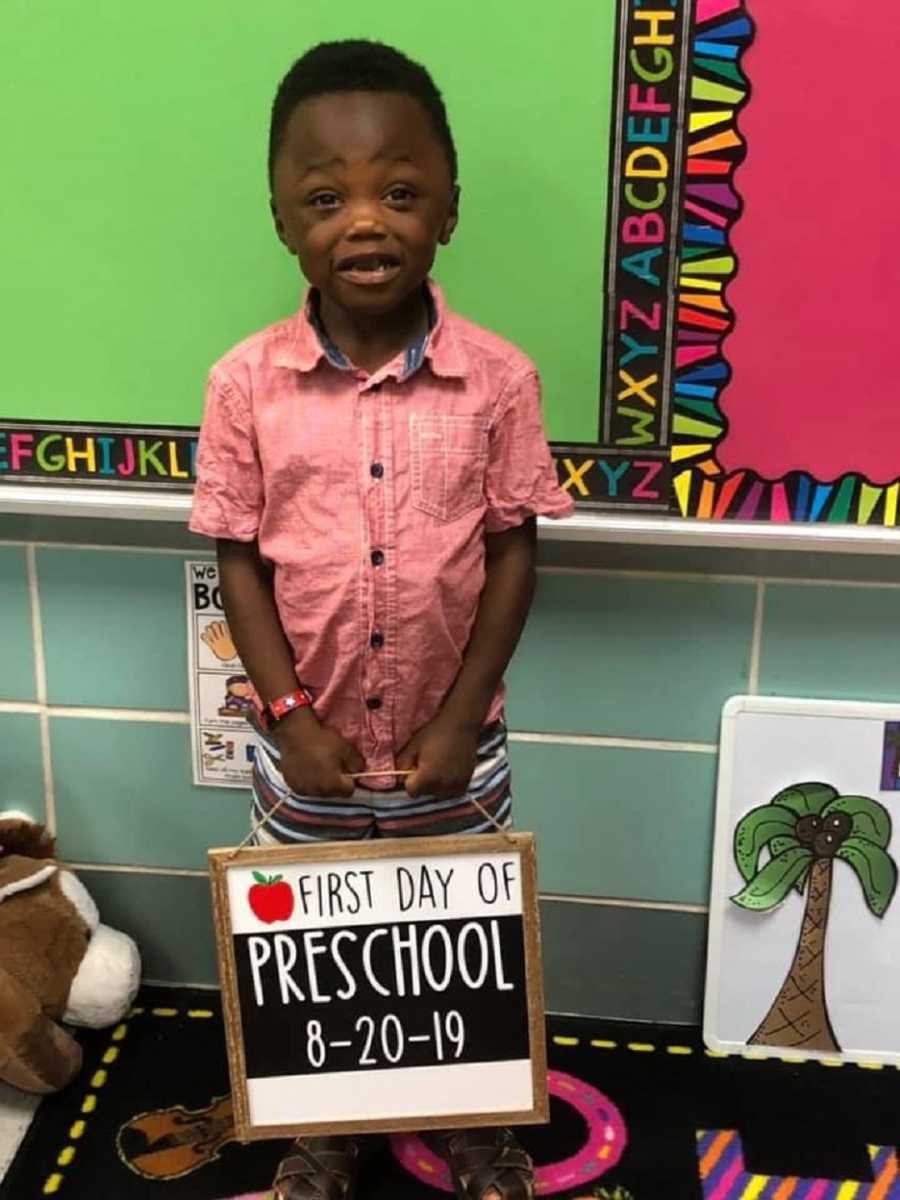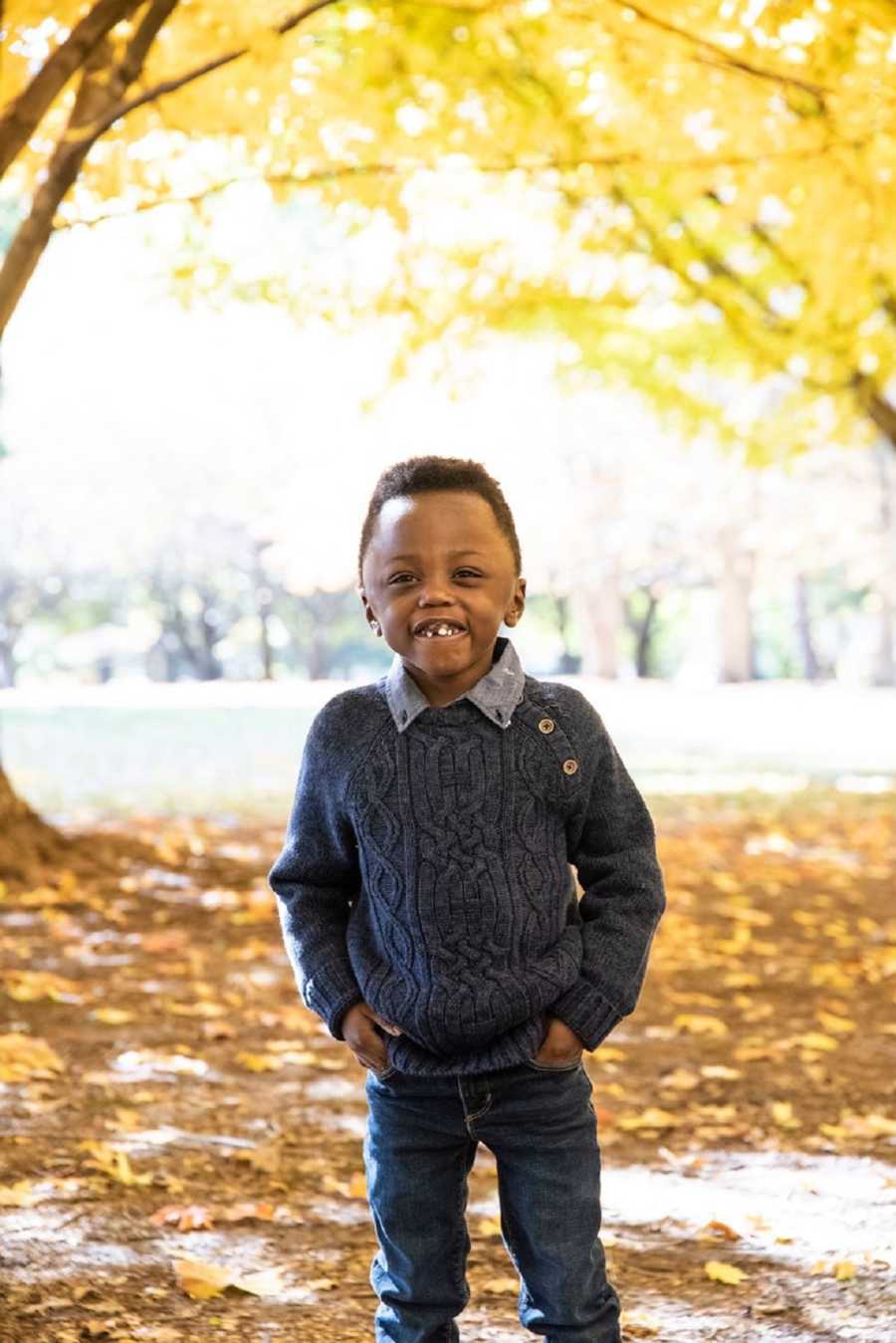 Navigating life with five kids, two of them with special needs, kept us very busy. Being present and available for our daughters in college, visiting them and attending their events, keeping up with our son's sports schedule, we were always on the move.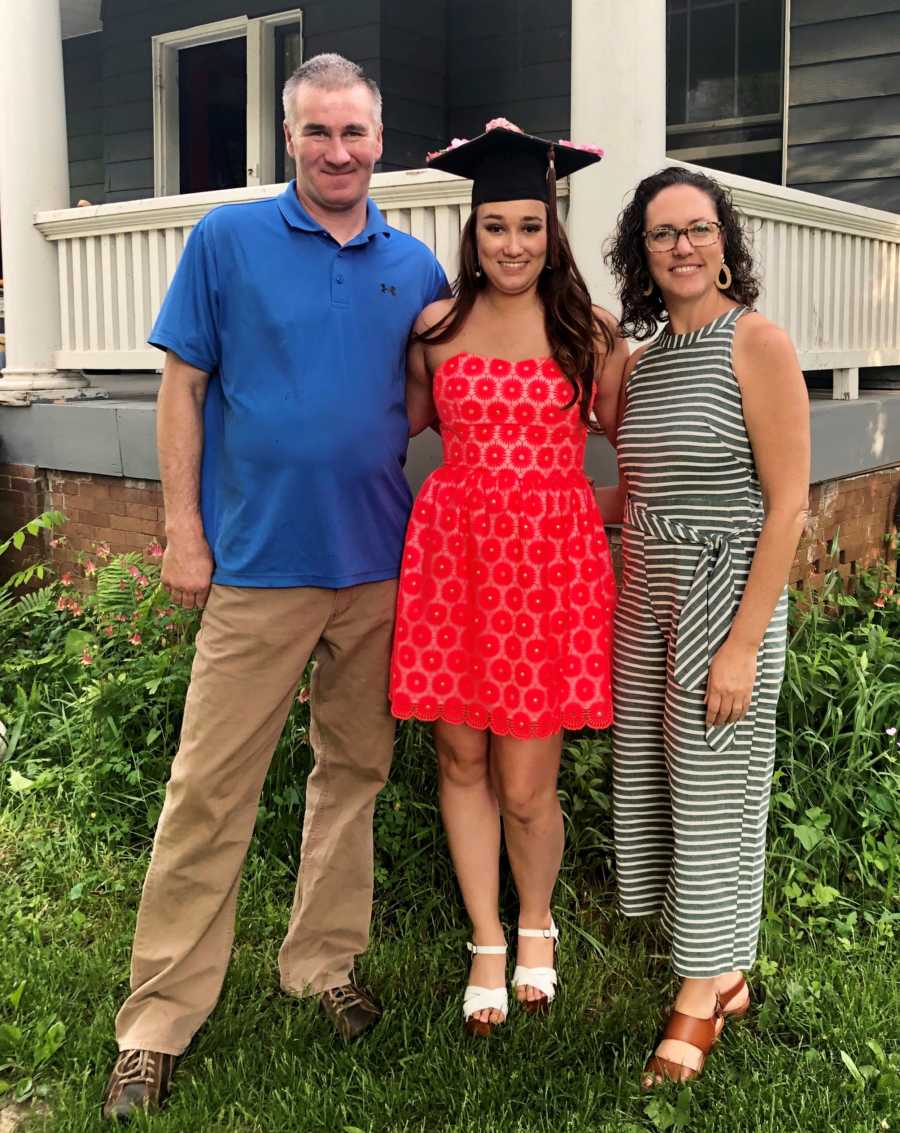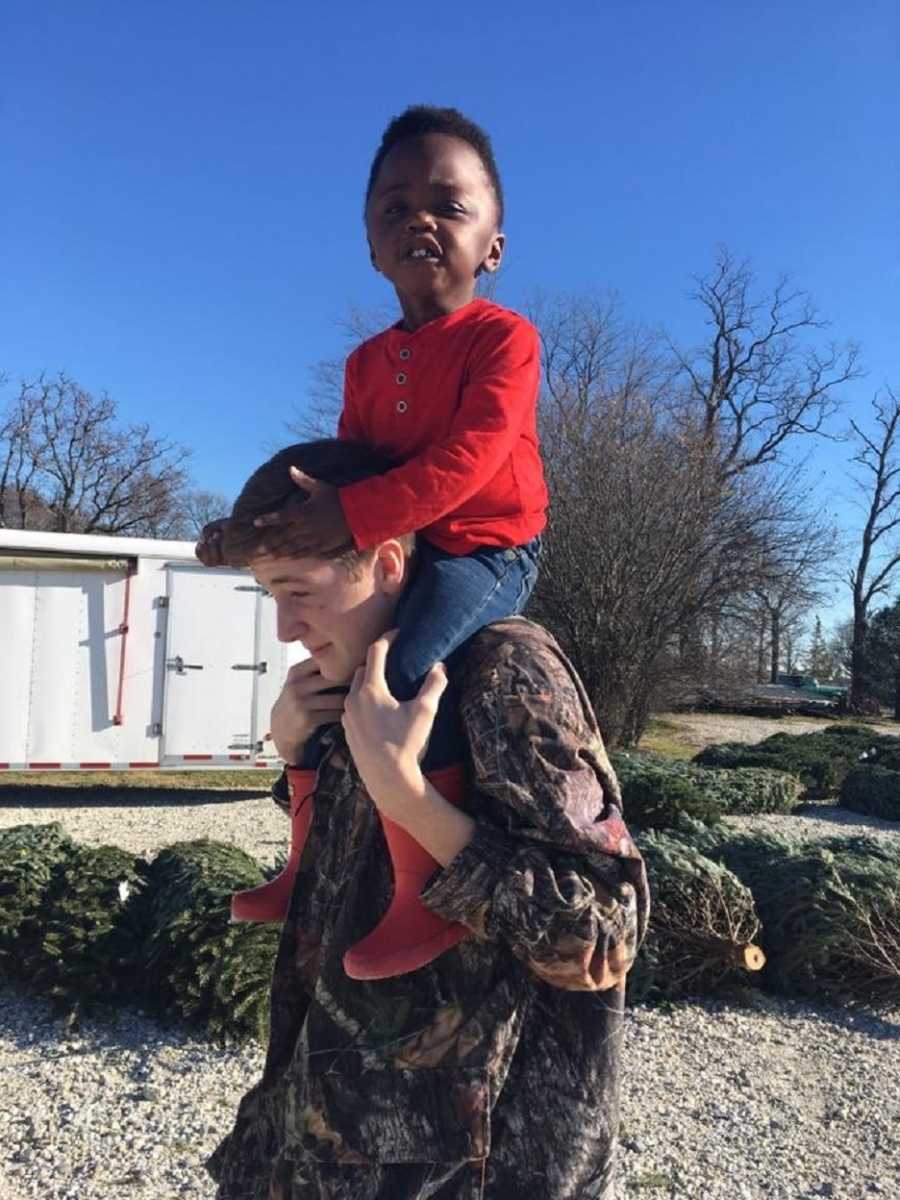 Our little guy was 4, attending preschool and his health was stabilized. Our middle daughter was heading off to Florida to do a semester at the Disney College Program. Our oldest daughter would soon be graduating from college and moving away. I found myself for the first time in my life without someone at home through the day. It was a cold day early in January and I was driving to have my car to be serviced. The kids were back in school from holiday break, my daughter would be leaving in a few weeks for Florida. I was talking to God and asking him what He had for me. I was asking him to show me what he had next for me. I knew I couldn't have something to do. 'Show me volunteer opportunities. Show me where I'm needed. Give me a purpose.'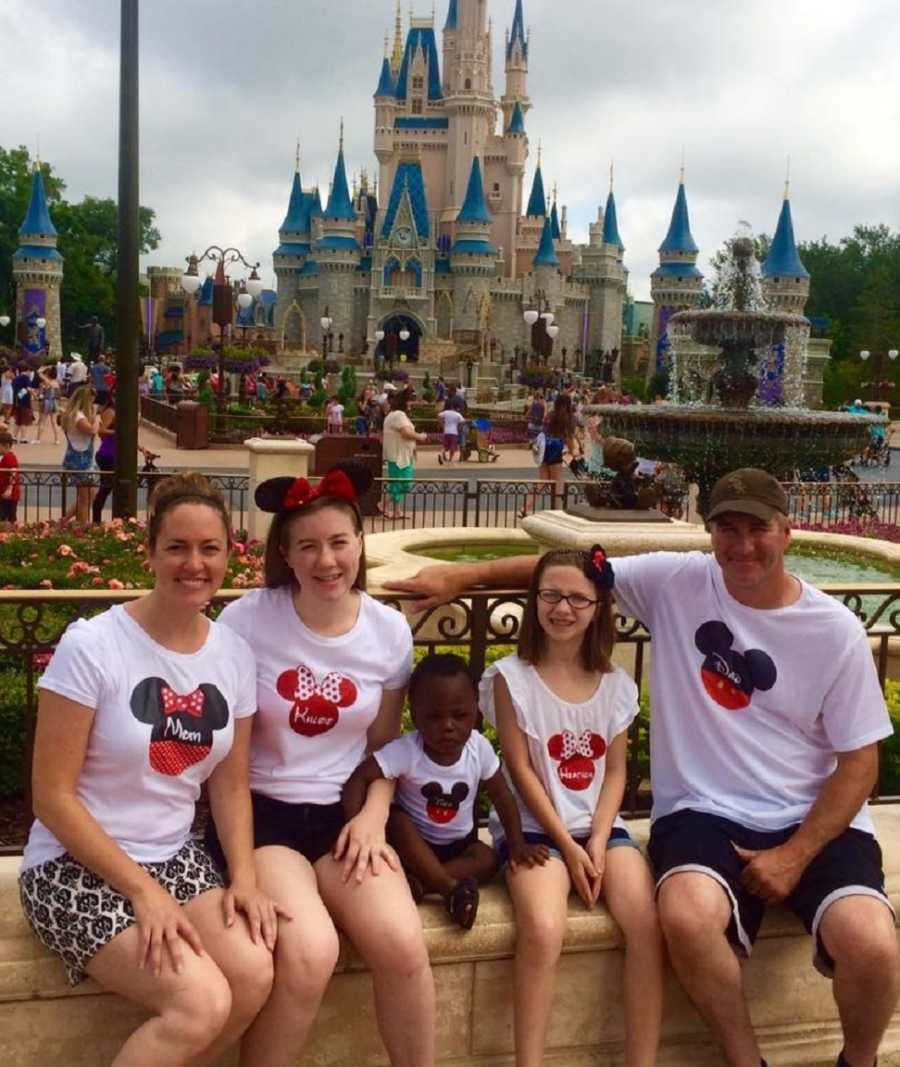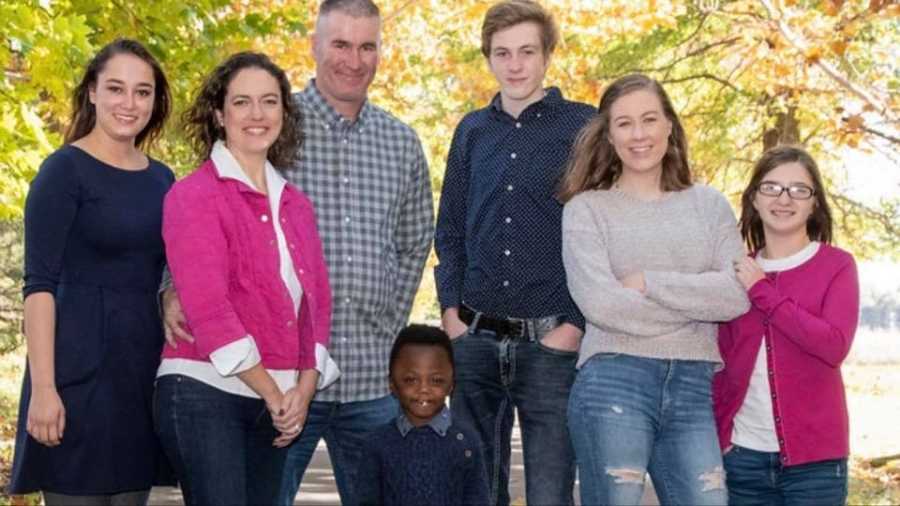 An hour later, after no placement calls in four years, our agency called. 'Hi Kari, I know you are on the 'do not call' list and I know you aren't actively taking placements, but is there any way you would consider taking care of a baby from the NICU that needs a home?' I pulled over in a parking lot and just sat in utter amazement of God and His timing. I called my husband and he said, 'if you think you can handle it then I say go for it!' I'm so thankful to have a supportive husband that has a heart for these kids as much as I do. I'm thankful that he puts his heart out there right along with me and hangs on through this crazy ride of life.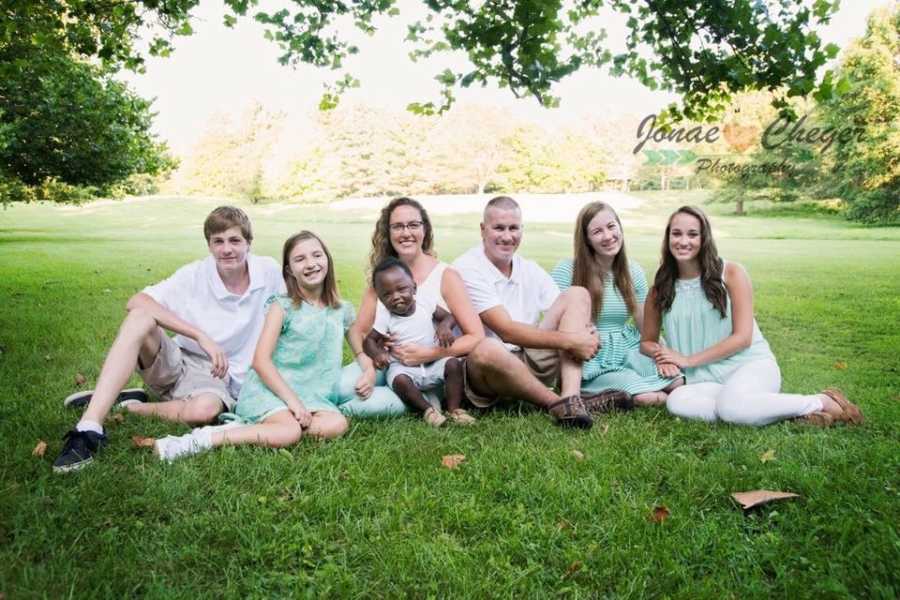 Walking in to that same NICU where we met our son, scrubbing in with the same hand soap, the sounds and smells brought back so many memories. It was so wonderful to see some of the doctors and nurses that cared for Theo again. We brought our Tiny Girl home and loved her fiercely for the first year of her life. She brought so much joy to our family. She recently joined her brother and sister with a relative nearby. We are so thankful to be able to keep in contact with her and visit often. Did our hearts break saying goodbye? Absolutely. But every child deserves for you to go all in with your heart. Every child deserves 100% attachment.
The goal of foster care is always reunification. We are fierce lovers and advocates of our birth families. We are so fortunate to be able to continue healthy relationships with our adopted kids' birth families. We meet siblings for movies and picnics in the park. We see birth moms and dads to celebrate birthdays and holidays. We send pictures and updates. We feel it is so important to our kids to remain connected with their birth families (when it is safe and healthy to do so). It isn't always easy but it's always worth it.
If you have ever considered becoming a foster family, say yes! Go all in, get too attached. If you can't open your home to children, support other foster families. Donate to organizations like Fostering Grace that provide resources to foster families. Offer to keep kids so parents can go out on a date night. Do yard work for foster families. Offer to come over and do laundry. Provide a meal. We have had so many people come alongside us. Our church family, my parents, my neighbor, my best friend, fellow foster parents. It truly takes a village. There are so many ways to be involved with foster care and make a difference. All it takes is a yes."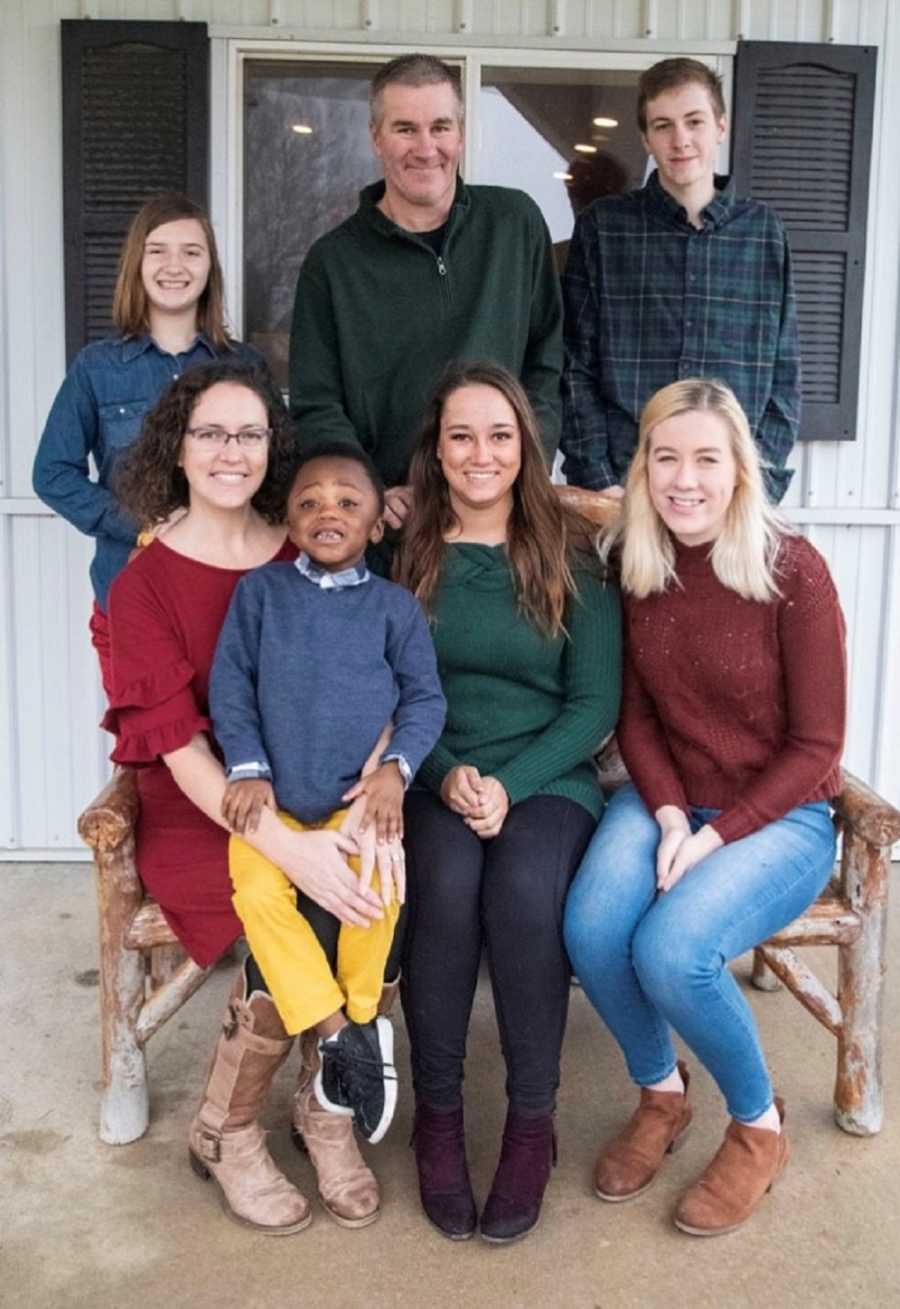 This story was submitted to Love What Matters by Kari Dixon of Delavan, Illinois. You can follow her journey on Instagram. Do you have a similar experience? We'd like to hear your important journey. Submit your own story here. Be sure to subscribe to our free email newsletter for our best stories, and YouTube for our best videos.
Read more inspiring stories like this:
'I stood there holding my 3-month-old baby boy as she sent me pictures of an ultrasound of the baby growing in her stomach. I was speechless. But I also knew. Deep down I knew.': Mom's breathtaking journey adopting 2 newborn babies only 4 months apart
'He was so nervous. From the darkness of the hallway comes a little curly haired boy, weary of all these people.': Couple adopts twin survivors of shaken baby syndrome, loses son just 2 years shy of being in his 'forever home'
'Are you competing with the Duggars?' Our agreed upon 1 child led us to having 9 kids.': Mom of 9 jokes she and husband would have 'run from each other' if they knew what future would hold
SHARE this story on Facebook to encourage others to cherish every moment and love what matters most.