"I think it was a Wednesday, towards the end of May. And it was after 11 p.m.  I was watching TV in the bedroom when my husband came home from work.
He wasted no time in uttering the words that would change the course of our lives.  As soon as he crossed the threshold into the bedroom, he looked at me and announced, 'I think we should separate.'
He went on to explain that he'd been discussing our marriage with his mother on his way home that night.  Apparently, she thought a separation would be the best thing for us.
I jumped out of bed, livid.
'How could you discuss our marriage with your mother?' I demanded to know. 'Why wouldn't you consult me before making that kind of decision?'
I moved across the room to my dresser, yanked my rings from my left hand, and threw them into my jewelry box.  I then stomped out of the room, turned left, and made my way to our office at the end of the hall.  There, I sat in the padded gray chair at the desk, and seethed.
Greg had followed me and within moments, he stood in the doorway. I swiveled in the chair and saw him illuminated only by the blue light coming from the screen saver on the desktop Dell.
He looked at me for a second. When he spoke, his voice was calm. 'Isn't this what you want?' He asked.  'Don't you hate me?'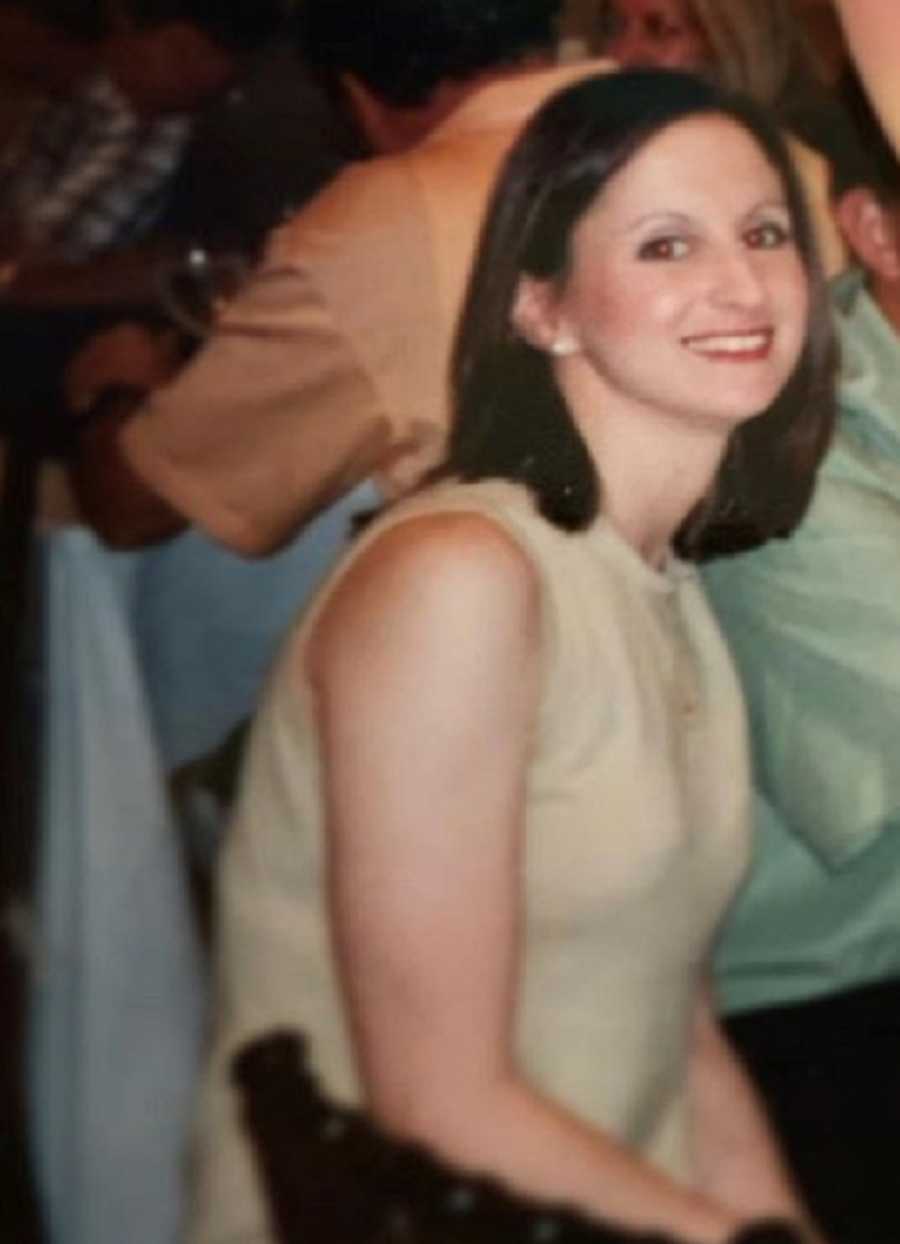 It was as if his question had flipped on a light switch, illuminating the darkest places in our marriage. I recalled the countless fights about everything and nothing all at once…. the tears… the late-night drives to nowhere, because I simply had to get away… the depression that hung like a cartoon cloud over my existence… and the recent nights I'd slept on the couch. The truth was that I cringed when my husband touched me, and we were both desperately unhappy.
Slowly, I nodded my head. 'Yeah,' I told him. 'I do hate you.'
I don't remember exactly what happened next, but I know that there, in that dimly lit room, in that moment of brutal honesty, I stopped hating my husband. It felt like a weight had been lifted. We spent the next couple weeks planning our divorce.
Everything was going great until the night we signed our separation agreement. I'd met my soon-to-be-ex-husband and the notary at his office, and when the paperwork was signed, I suggested we go out to dinner to celebrate. Greg shook his head and looked away.
'Just go, Tara,' he told me.
At first, I didn't understand. And then a tall, thin woman with wavy hair walked in the door. Greg locked eyes with the woman, and I was struck with another revelation. It wasn't Greg's mother with whom he'd been consulting about our marriage, it was his girlfriend.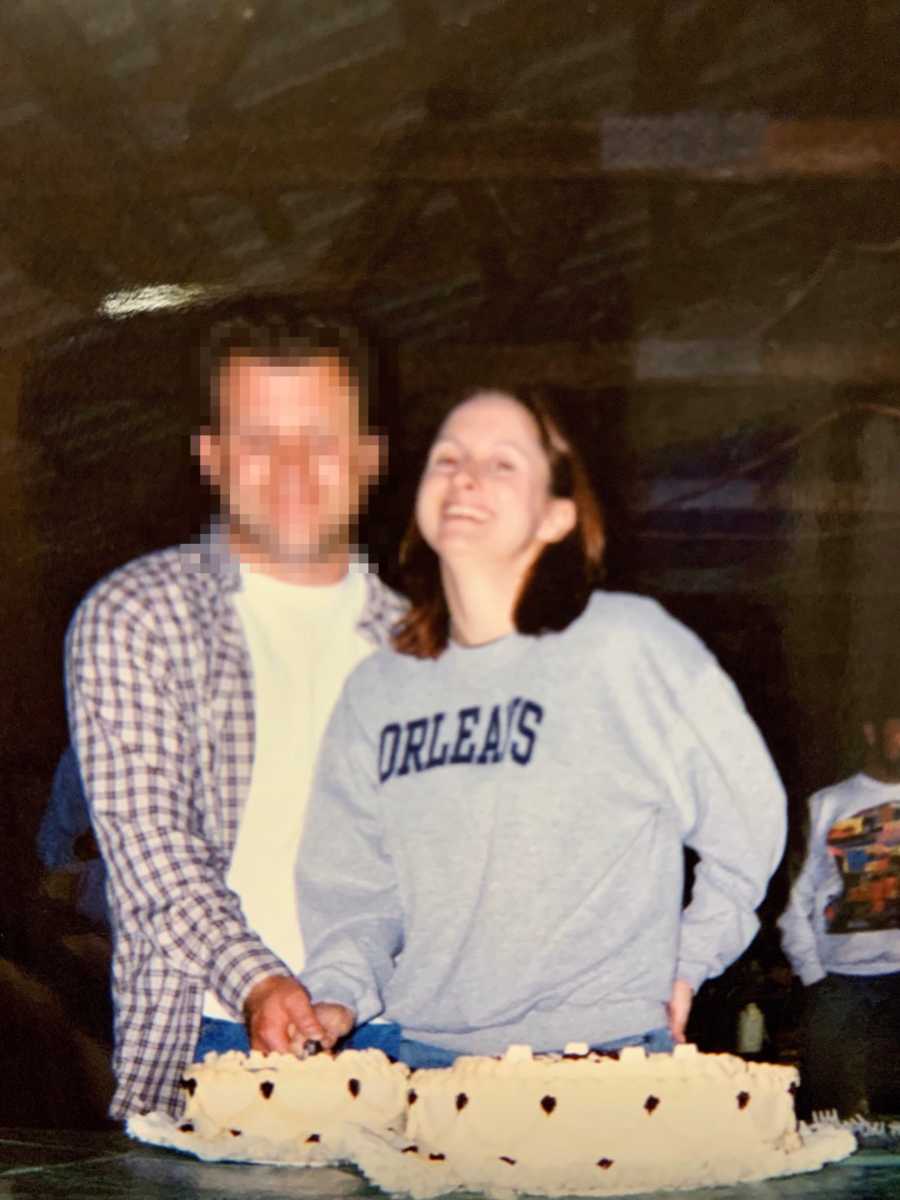 On shaky legs, I made my way to my car, where I proceeded to crumple, my body heaving with deep, painful sobs. Up to that point, I'd been incredibly proud of the open, honest, and mature way we'd handled our split.
But I was wrong. My husband was a liar and a cheater. And given the way the Other Woman had so confidently walked into his office, it was obvious that I was the last to know. I felt stupid.
This new information prompted a slight shift in my experience. I lost my appetite for a few weeks, and I participated in some dramatic and contentious phone conversations with Greg as well as his girlfriend. I made threats. I told people what he'd done.
Thankfully it didn't take me long to come to my senses. When I thought about things, it made perfect sense that Greg would have found someone else to provide him with the pleasure and companionship that I couldn't. I felt compassion for him. As for the Other Woman, I realized that it was a waste of my time and energy to make judgments or try to punish her. Karma could take care of that while I got on with my life.
And that's exactly what happened.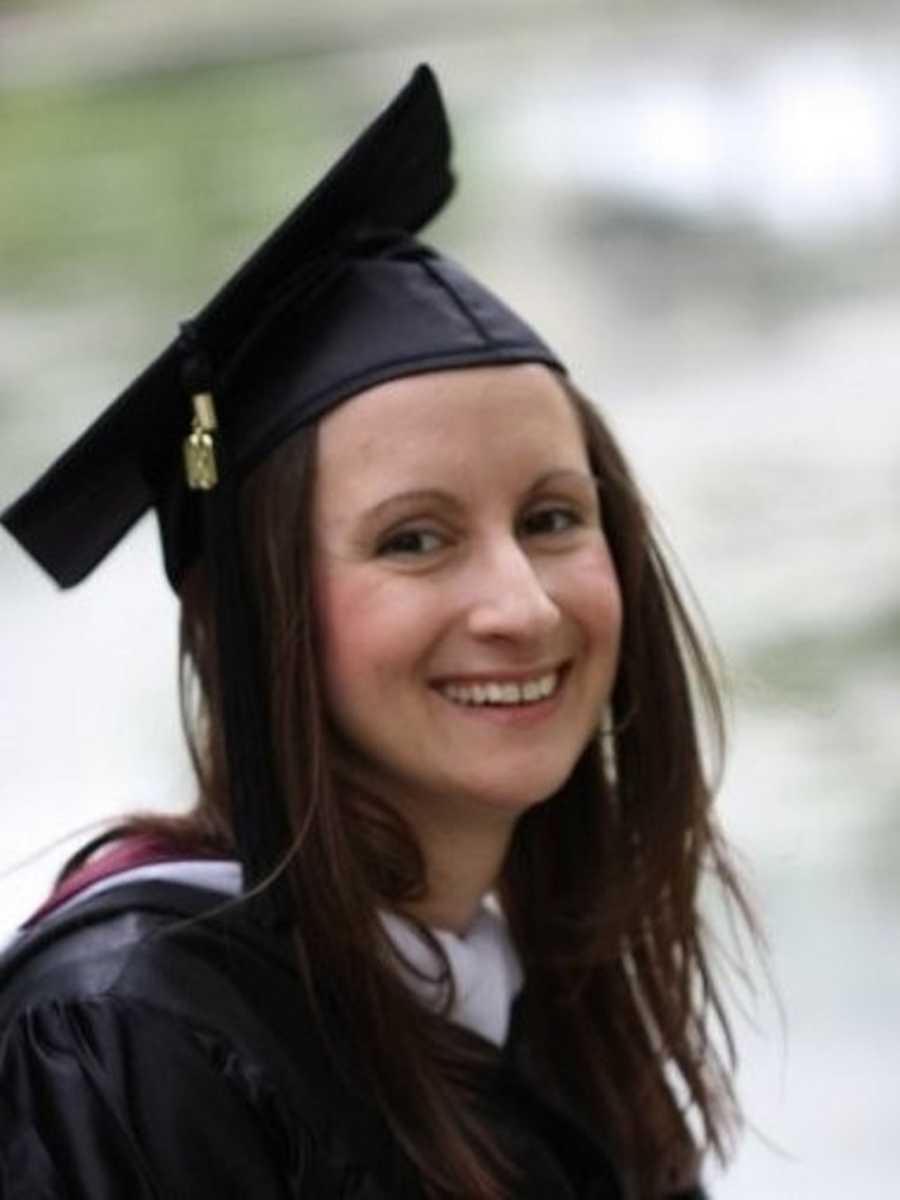 After my divorce, I bought myself a cute little house about 20 miles from the small town where Greg and I had lived. I started taking yoga classes. I went back to school and got my bachelor's degree. I got braces to straighten my teeth. My career path shifted in many ways. I traveled to new places. I became a divorce coach, published a book, and learned some hard lessons by way of a broken heart (not in that order).  Eventually I even got married again. And I learned that marriage is much more fun when you like your spouse.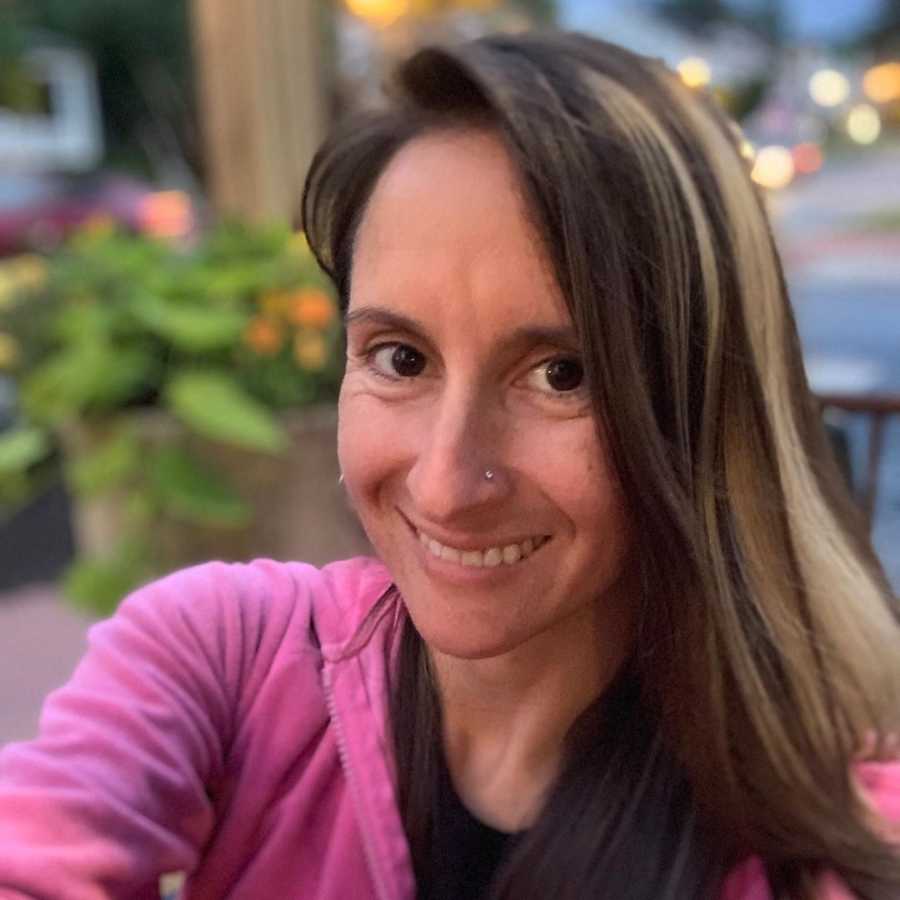 These days I can barely remember being that woman who lived in that place and was married to that man. She was so sad. Her life was a compromise as she tried to keep the peace with a man whose vision and goals were vastly different from hers. These days I'm grateful to my cheating ex and his mistress. They opened the cage and set free the woman I was, allowing her to become the woman I am today."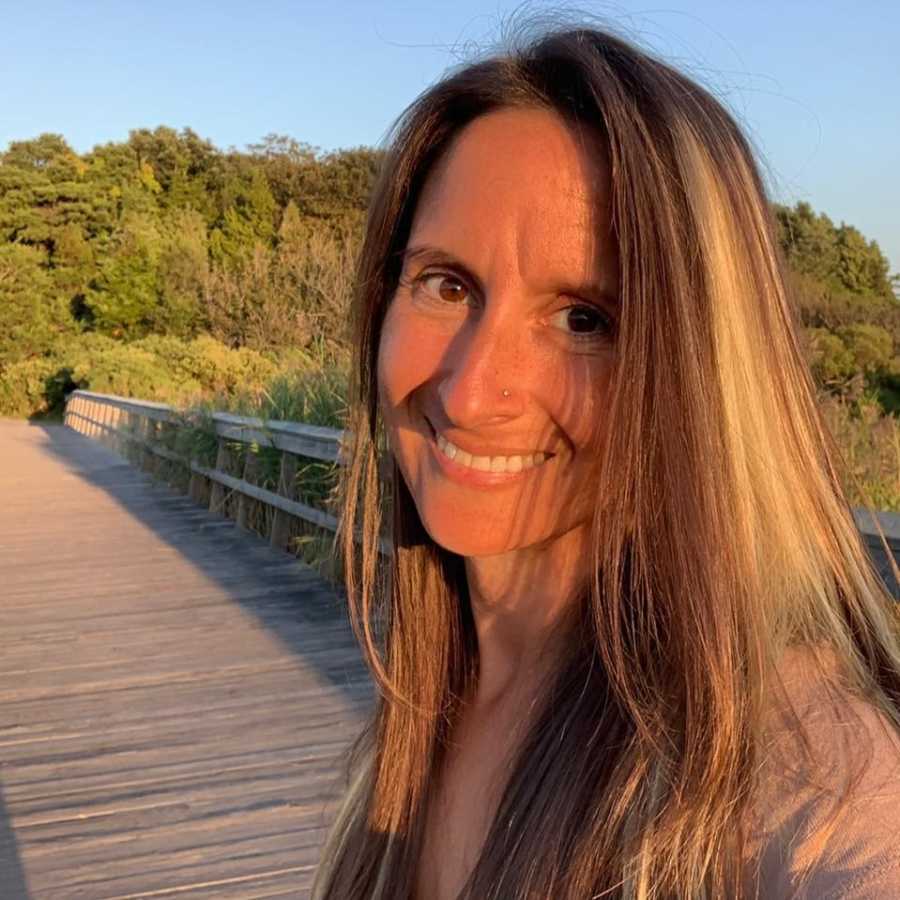 This story was submitted to Love What Matters by Tara Eisenhard. You can follow her journey on her website and Instagram. Do you have a similar experience? We'd like to hear your important journey. Submit your own story here. Be sure to subscribe to our free email newsletter for our best stories, and YouTube for our best videos.
Read more powerful stories like this:
'Rage rushed through me. Her profile picture was a photo with MY husband, faces smashed together side by side, smiling ear to ear. Can you imagine? That was MY HUSBAND.': Woman thrives after leaving cheating husband, 'I demanded more from life'
'I found YEARS of mail in his trunk. My husband was living a double life and had another daughter! He abandoned us in a Target parking lot and changed the locks to our home.'
Provide hope for someone struggling. SHARE this story on Facebook to let them know a community of support is available.