"When my husband and I met 11 years ago, we quickly knew we were the one for each other! It only took us one year before we said our 'I do's' in February of 2011. Within the first few months of being married, we knew we were ready to start a family, but unfortunately God had other plans for us. We struggled for just over a year or so before finally falling pregnant in June of 2013. As you could imagine, we were elated when we got that positive stick answer, especially as it came about a week before Father's Day.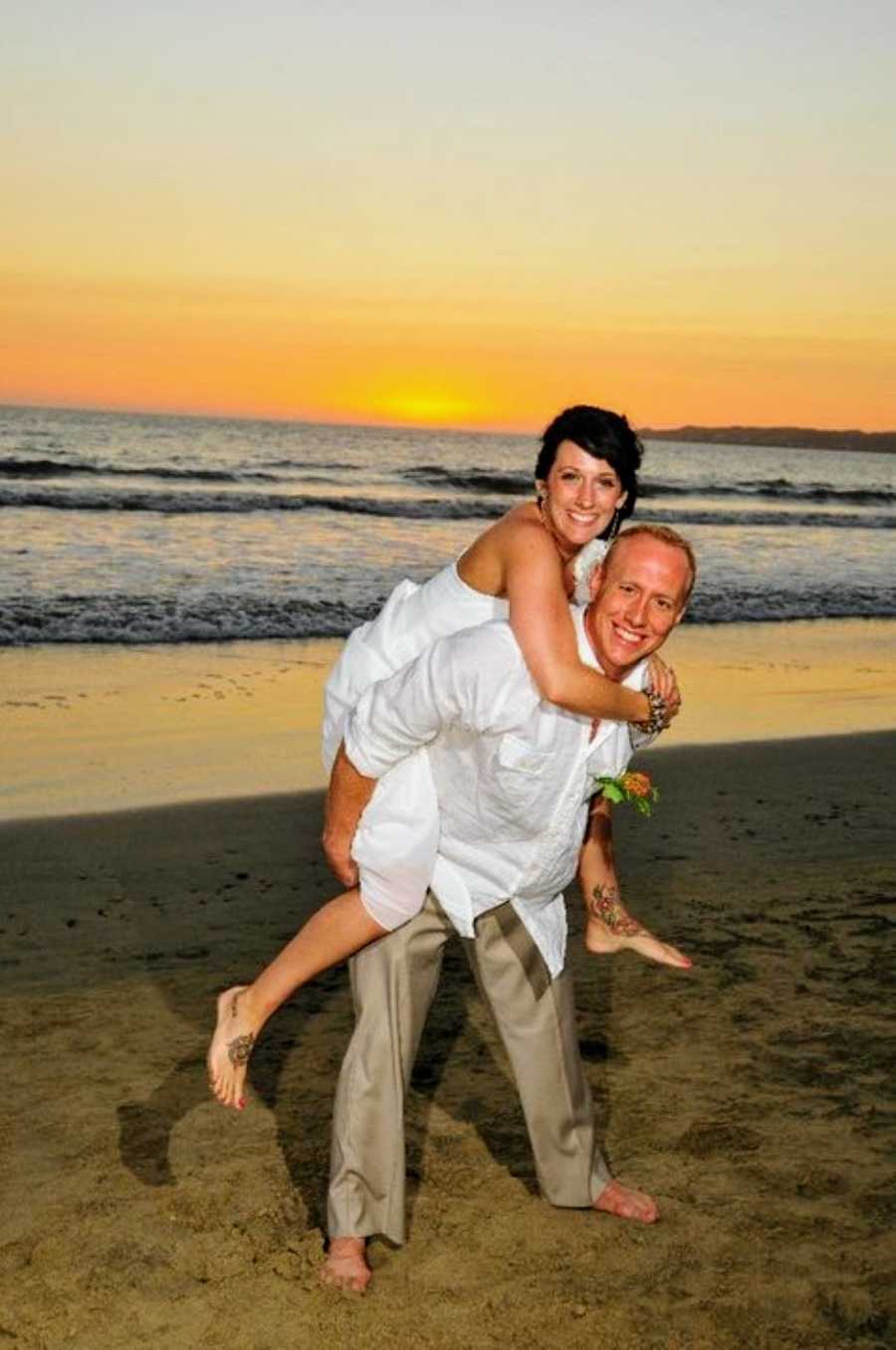 When that first ultrasound appointment rolled around, we were excited, but have our luck be it my husband was on shift. What can we say, that's firefighter life I guess. So being a typical nervous first-time mom, I opted to take my best friend with me to the appointment. Well, like any first appointment, the OB comes in, has you lay back and squirts the horribly cold gel on your belly and immediately starts looking for the tiny little seed in your belly. Now I'm no expert, but it seemed it was taking him awhile to find the baby and heartbeat; that's when my heart sank.
I think my only quick reaction to this was to crack a joke and my first initial thought was to say, 'What's wrong doc, did ya find two heartbeats?' To which he quickly replied, 'Actually, yes I did!' Oh nelly y'all, it just got real! I burst into tears, practically giving him a heart attack and leaving him asking if those were tears of joy or sadness! I couldn't believe what I was hearing; after trying so hard for two years, we were finally being blessed with not just one baby, but two! Life could not get any better.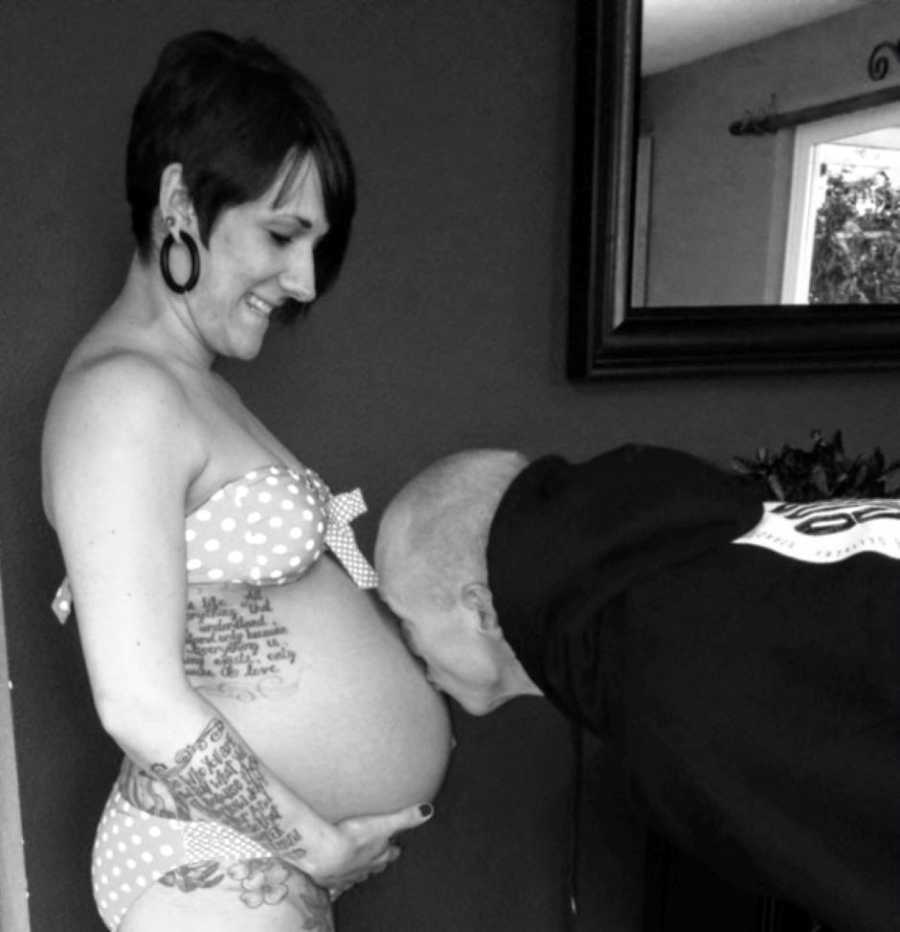 Like a typical pregnancy, but way more intense because two babies versus one, we were at the Maternal Fetal Medicine Specialist office getting extensive ultrasounds every two weeks. With twins or multiple babies, you're considered high risk, so they were covering all bases to make sure a condition called Twin-to-Twin Transfusion Syndrome was not occurring. This is a condition that only happens with identical twins, which was what our boys are. But luckily for us, our pregnancy was perfect – until it wasn't.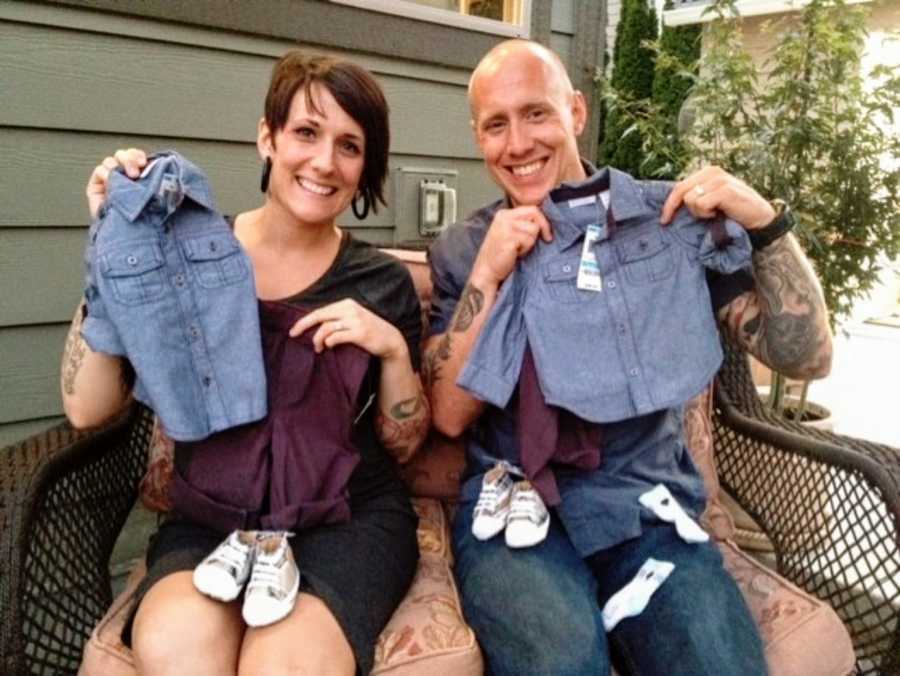 Our boys were estimated to be due right around Valentine's Day, with a possibility of coming slightly earlier. Well, our boys decided Christmas Eve morning was when they'd make their entrance into this world. Unfortunately, we quickly came to realize this untimely entrance was because TTTS had happened sometime in the week before their birth, causing our sweet Jameson to be very weak. Their birth story was both beautiful and a parents worst nightmare, resulting in the decision we had to make as brand new parents to take our sweet Jameson off of life support on Christmas morning.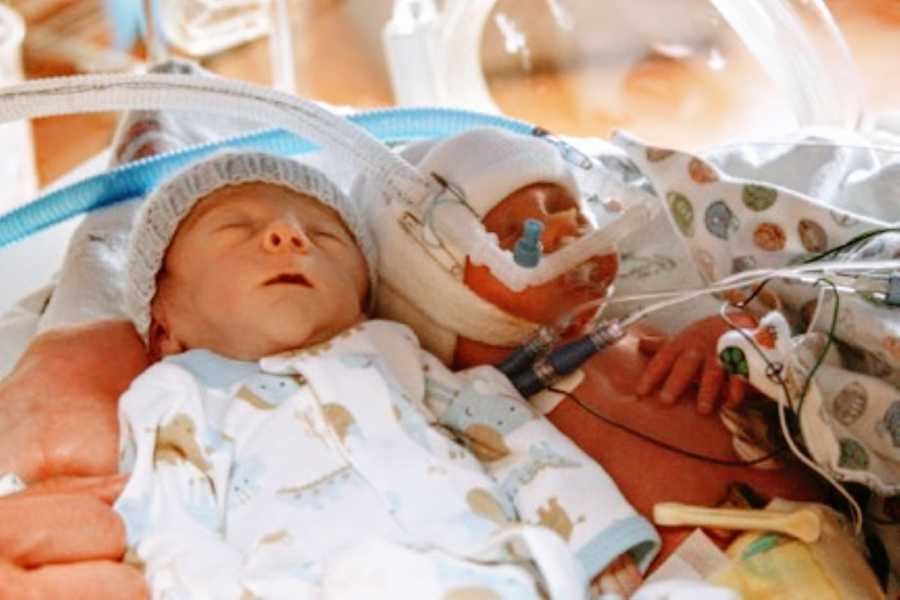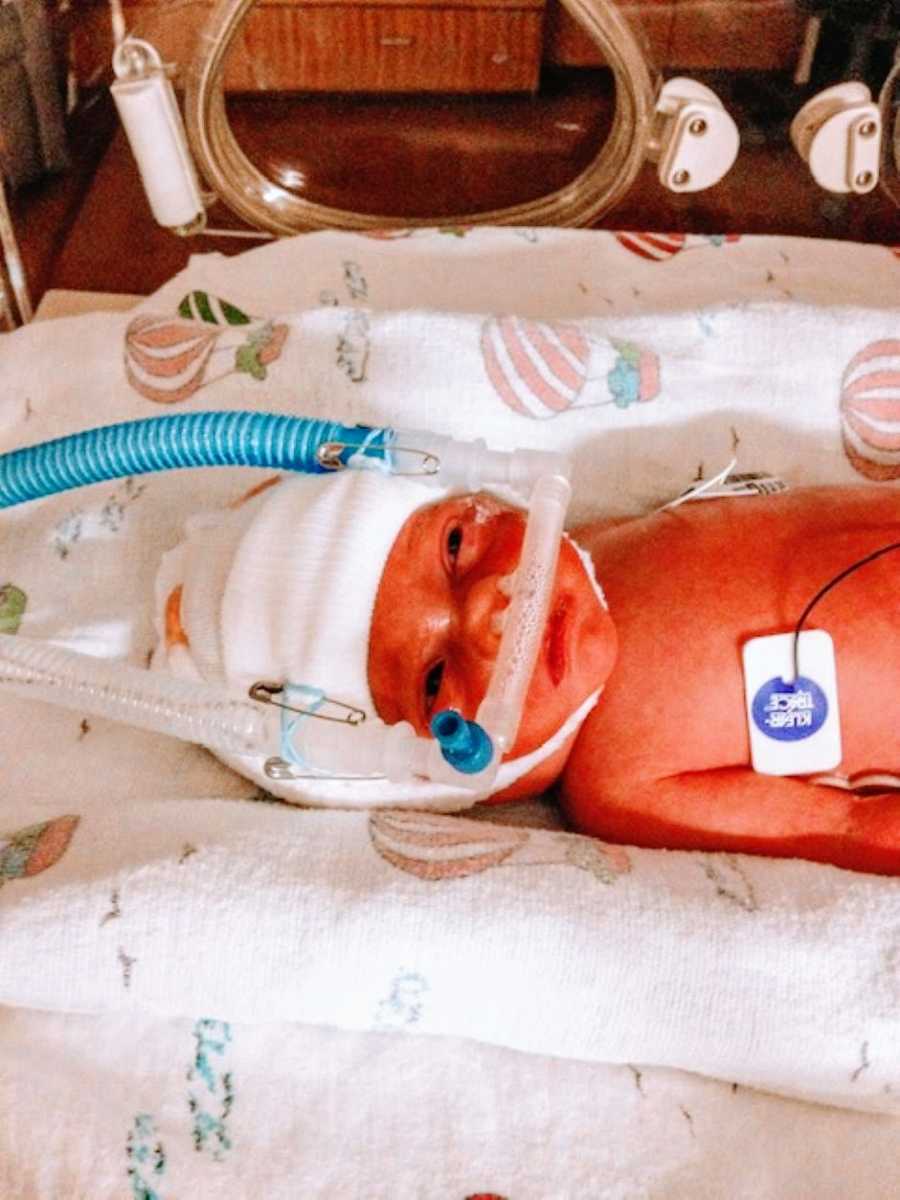 I literally could not find the momentum to go on with life except for the sweet boy lying in the adjacent NICU room fighting for his life. Truth be told, even that was a struggle! I knew I had to fight and be strong for him, but my heart was broken in two and all I could think was why God would do this to us. What could we have possibly done in our lives to deserve this fate? As much as my heart was broken, I knew I had to pick myself up off the floor and put on my warrior mama armor. I knew this grief was going to last a lifetime, but for now I had to focus on our survivor, Jack.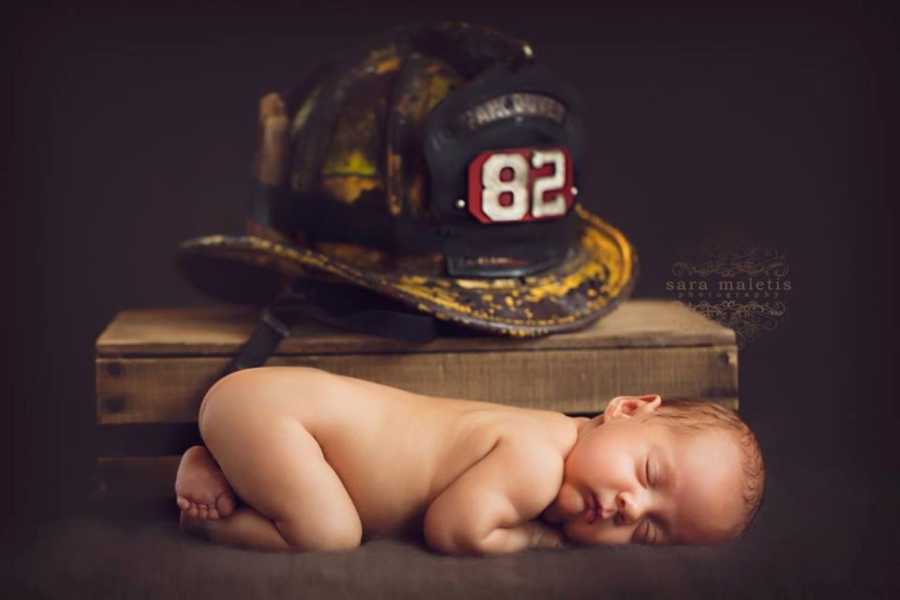 Life got better! Was grief still there day in and day out – absolutely! But our sweet Jack Jack was such a reminder of this fragile life and I knew in the back of my mind and in my heart we'd be with Jameson again one day. Also, another sweet little miracle came into the picture – we found out just shortly following Jack's first birthday that we were pregnant with our rainbow baby and Jack's new baby sister. Our sweet Sloan graced us with her presence in September of 2015, leaving her and Jack just 21 months apart in age! Yeah, we were in it!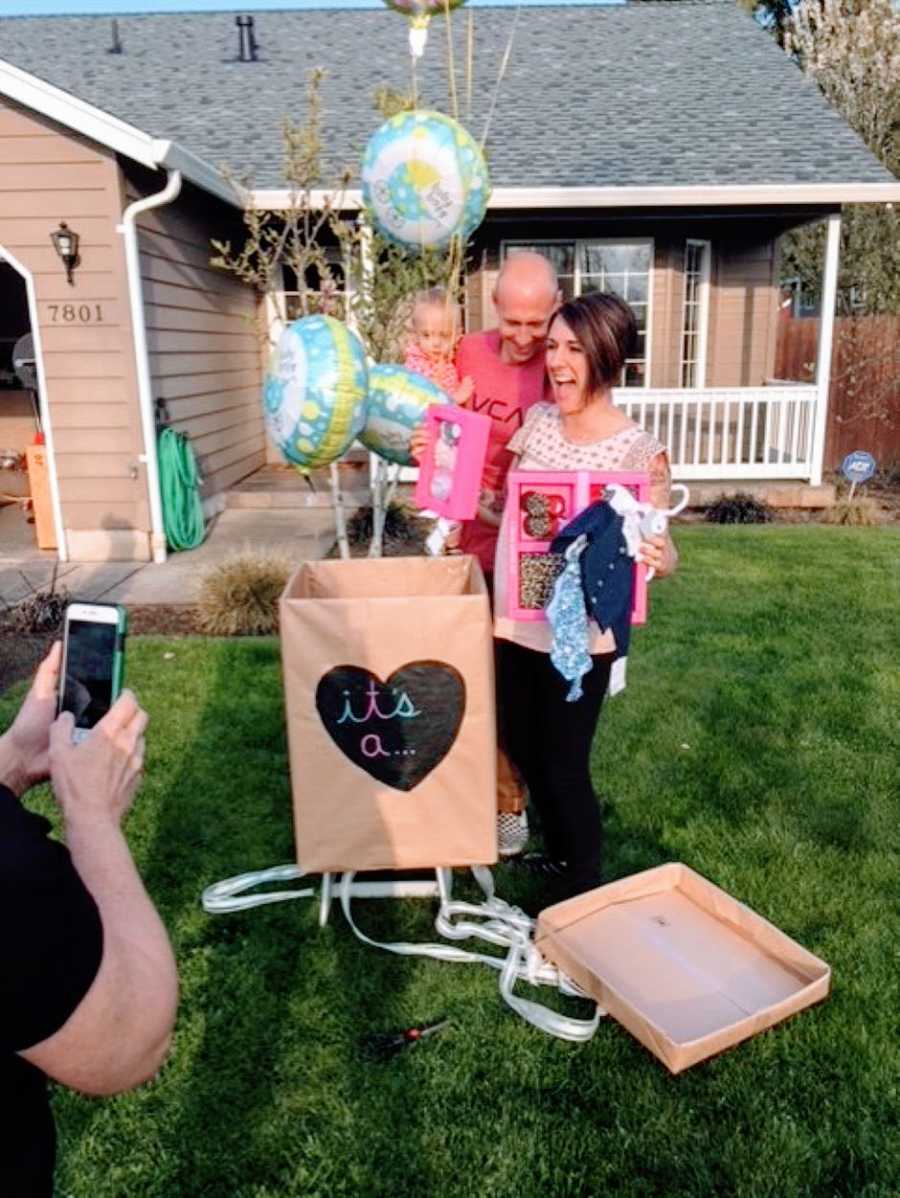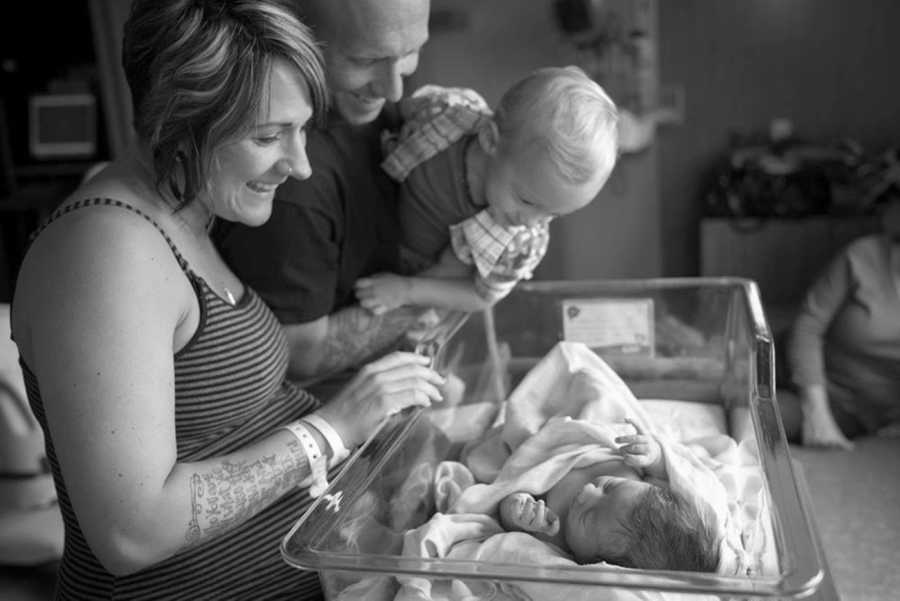 Jack was the best baby and toddler, so full of life and happiness. Always full of smiles and giggles, but he was delayed in areas causing concern. Jack crawled later, walked later and talked later than most babies. But we knew that was a possibility due to being a preemie. I knew it my heart of hearts though that something was different, off if you will. I felt something in my new mama heart I could not quite explain, but Jack was different.
Because Jack was a preemie and a little behind, we had the ability to put him in the Early Intervention Program to help with some of those delays. By the age of three, they tested him out of the program, leaving us questioning their testing, but also figuring they were the professionals. It didn't take long for me to really start seeing the writing on the wall. My husband was a different story, though. I think because he works in a male-predominant career, he was used to the guys giving him the typical dad advice of 'Oh, he's just a boy' or 'He'll grow out of it, all boys are wild.' This truly left my husband not coming to terms with the fact that Jack's behaviors were off.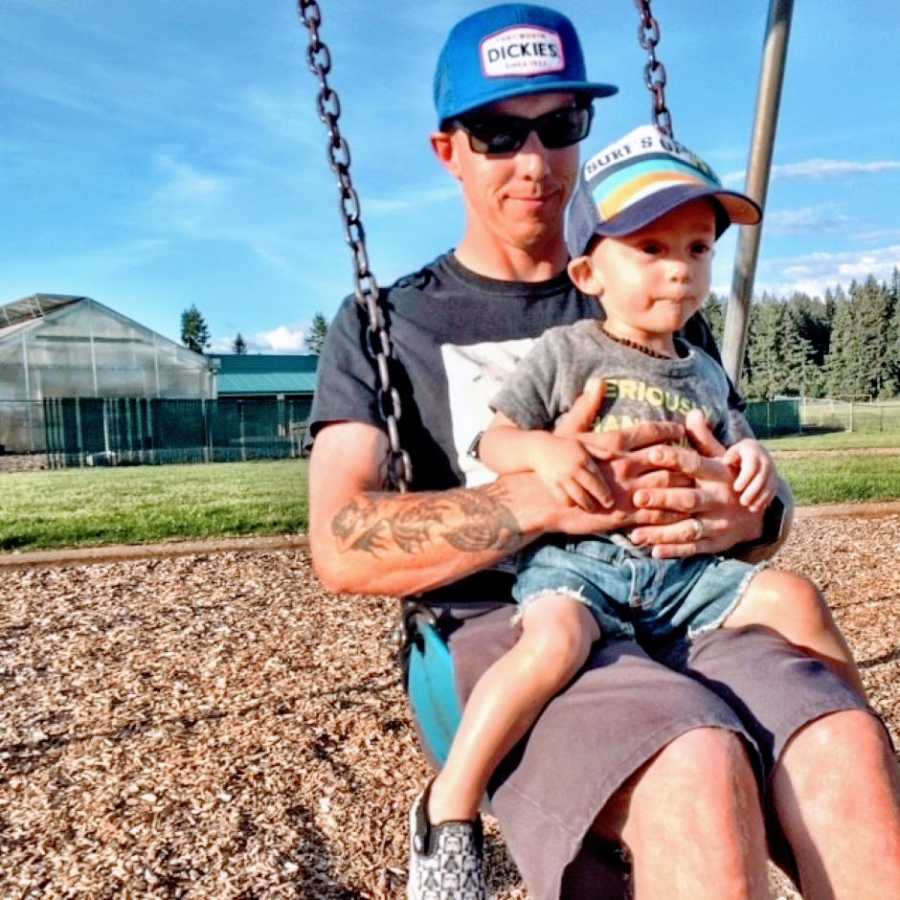 I can still remember the day we sat down with our incredible pediatrician to talk about more extensive services for Jack. He gently told us he wanted to put Jack on the waitlist at a few different hospitals in our area to get tested for Autism. My mama heart sank, but truly it came as no surprise to me. For my husband it was another reality. We left the office and went to a Starbucks across the street to talk it over and try to digest what we'd just heard. My husband asked to sit outside to be away from others and to have some air. As I sat down and looked him in his eyes, he lost it. He proceeded to cry and the only thing I can compare it to was the day we lost Jameson. I believe that day my husband's ideas and dreams he had for Jack and his future we crushed. This I do not blame my husband for, as it's a scary thought, the unknown of a diagnosis we truly knew nothing about.
When we finally got the appointment with OHSU, the big science and teaching hospital in Portland, Oregon, we were excited, nervous, scared and just about every other emotion you can think of! The positive was Jack was already receiving services and he had also just been enrolled about five months prior into the school district in their special needs and early intervention preschool. We had already had our heads down doing the advocacy work to help Jack thrive, so ultimately whether we got a diagnosis of autism or not, we knew he'd be okay.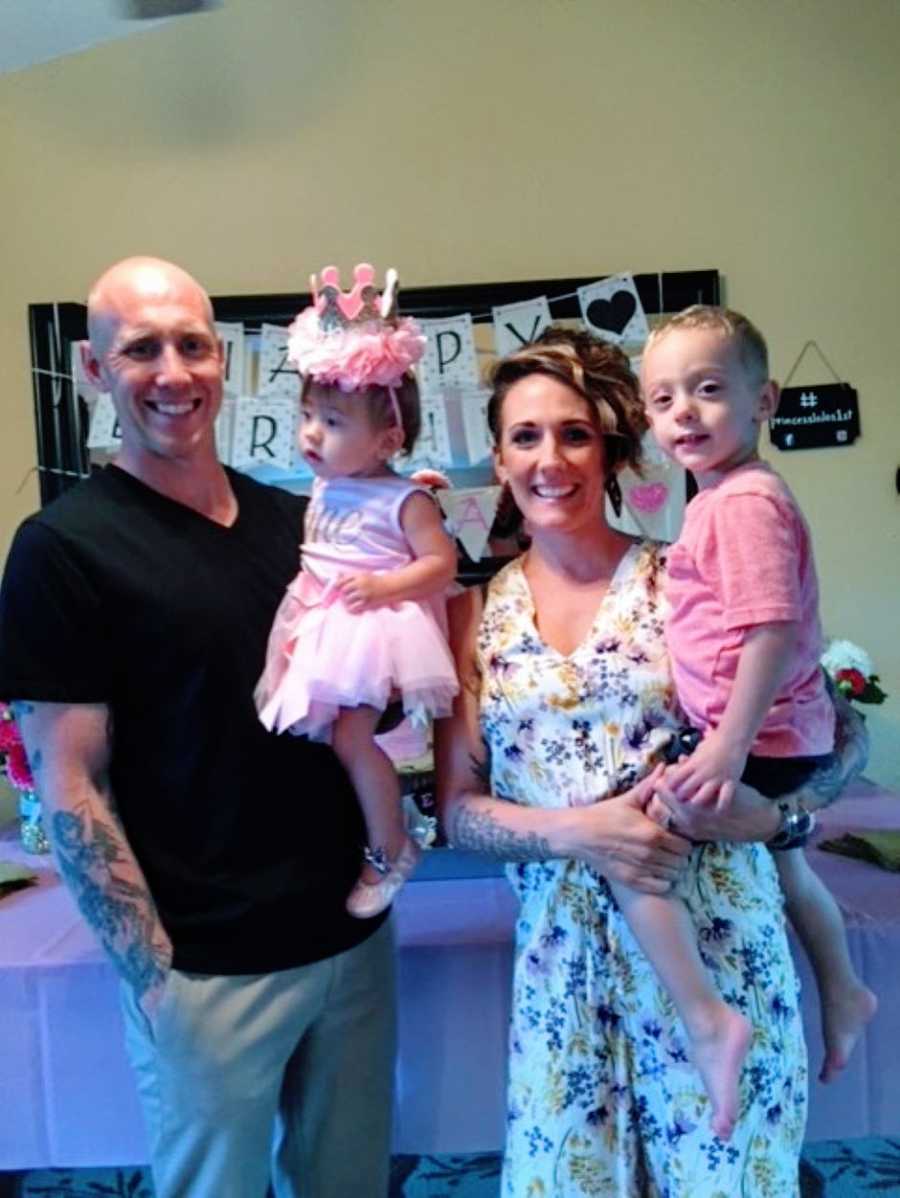 On April 18, 2018 we received a formal diagnosis of Autism with other side diagnoses. That was it! We had a diagnosis. We have an autistic child. We have Jack, the same little boy we had before the diagnosis. Literally nothing had changed and that's what we prepared our hearts for that day! No matter what the diagnosis would be, Jack was still our beautiful, kind, intelligent little boy he'd always been. Now, we just have a very handy diagnosis that will help him get the services he needs to thrive and succeed. And we, his parents, stepped into a roll that day to change the way the world viewed people with special needs. We've made it our mission to fight for equality in this arena and so many more. We've made it our life mission for the world to fit into Jack's box, not him into the world's!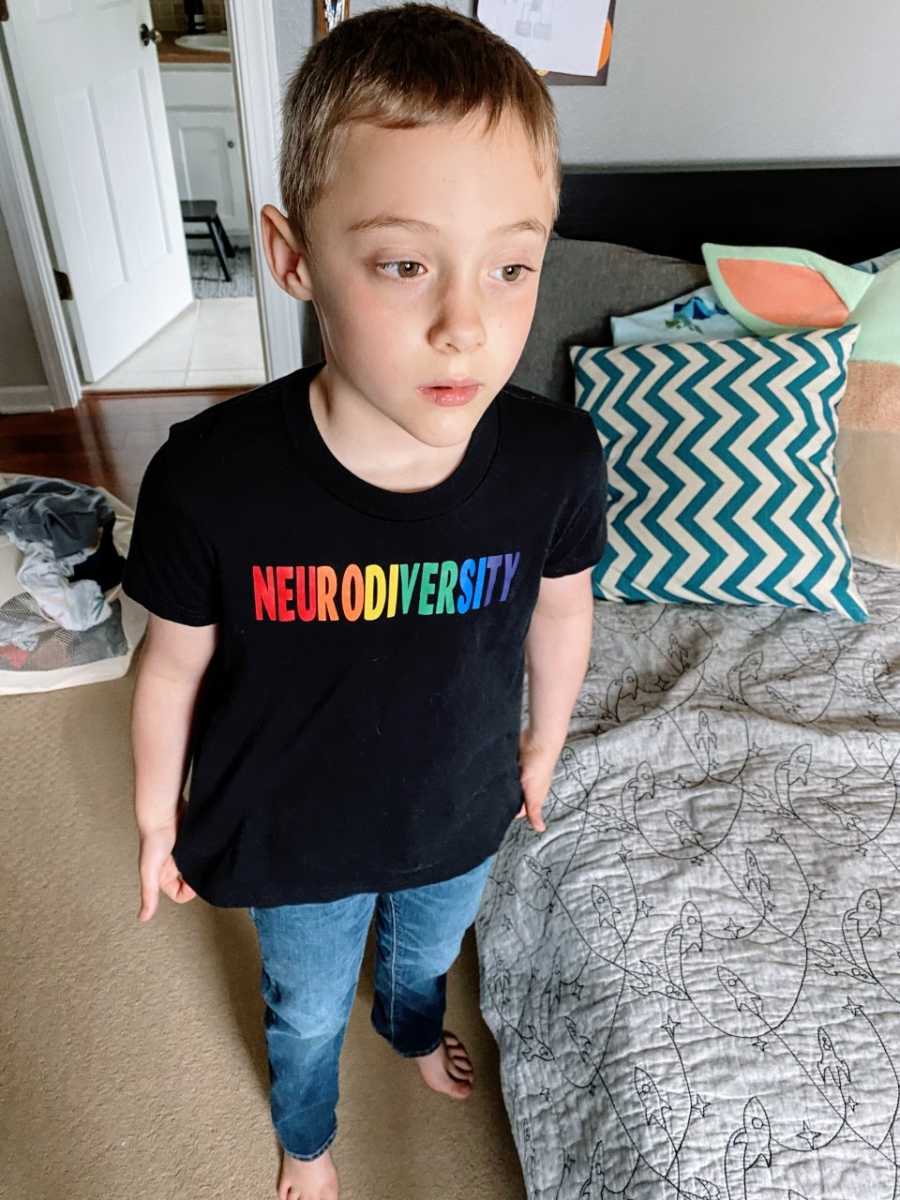 I think if I had one thing I would want to educate the world on, it's that Jack is no different than you or I! Jack sees all the beautiful things we do. Jack loves as hard as the rest of the world does and Jack understands exactly what you portray to him. So do not forget that when you have an interaction with an autistic person, they're just like you or I, so be kind! And to my fellow autism parents who are new in this arena, I know you're scared, and this is okay. But if I could remind you of one thing, that sweet kiddo is still your same sweet kiddo; don't forget it.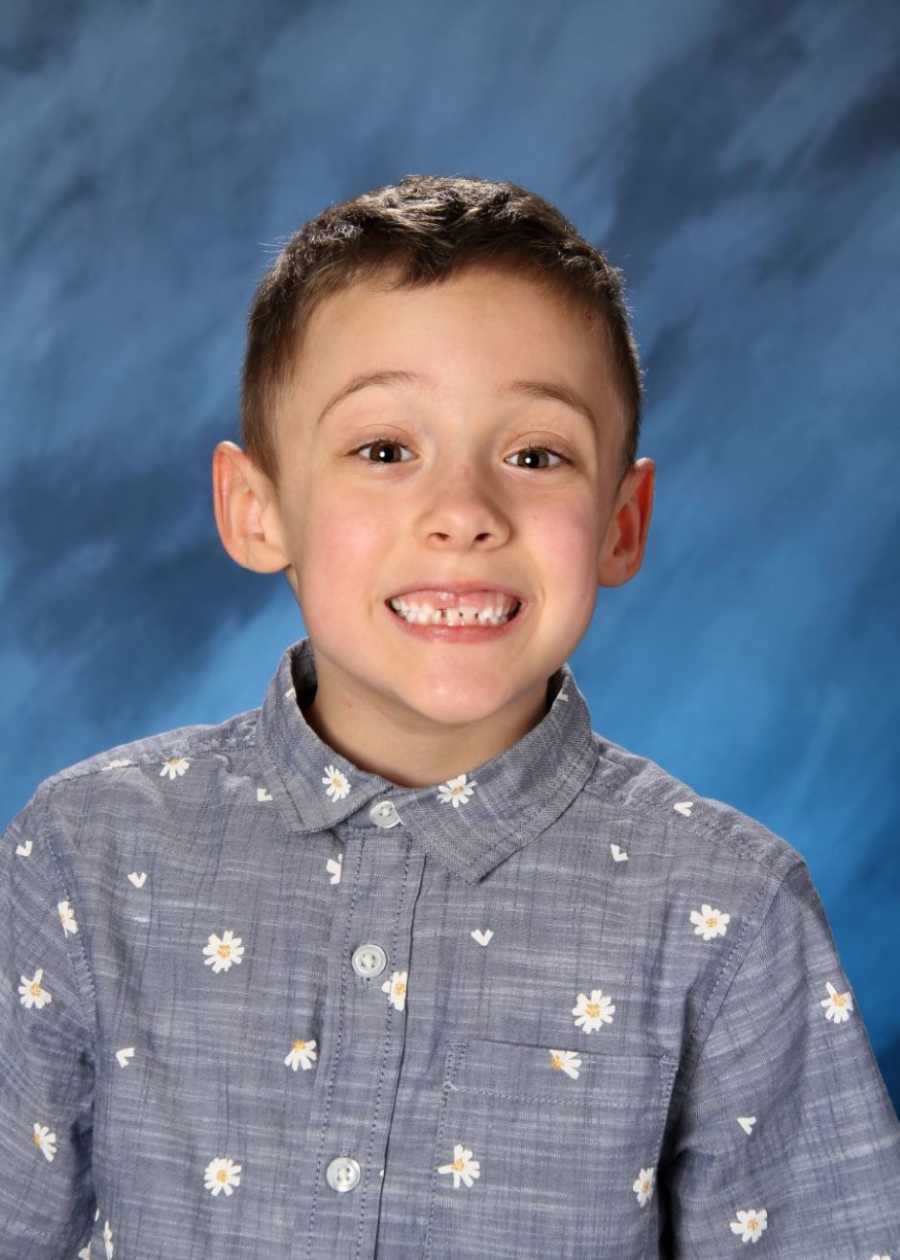 This will not be an easy journey, but nothing in life worth having is. Everything worth holding onto is worth fighting for, so do it! Fight hard for your sweet baby! Life is fragile and fleeting, so don't waste time on being angry and sad. Push forward and tell your story because someone else out there needs to hear it! Our story is not what I thought it would be back when I dreamed of it in 2011; it is so much better! Loss, heartache, love, triumph and grace. Our story is not finished and already it's my favorite story of all time."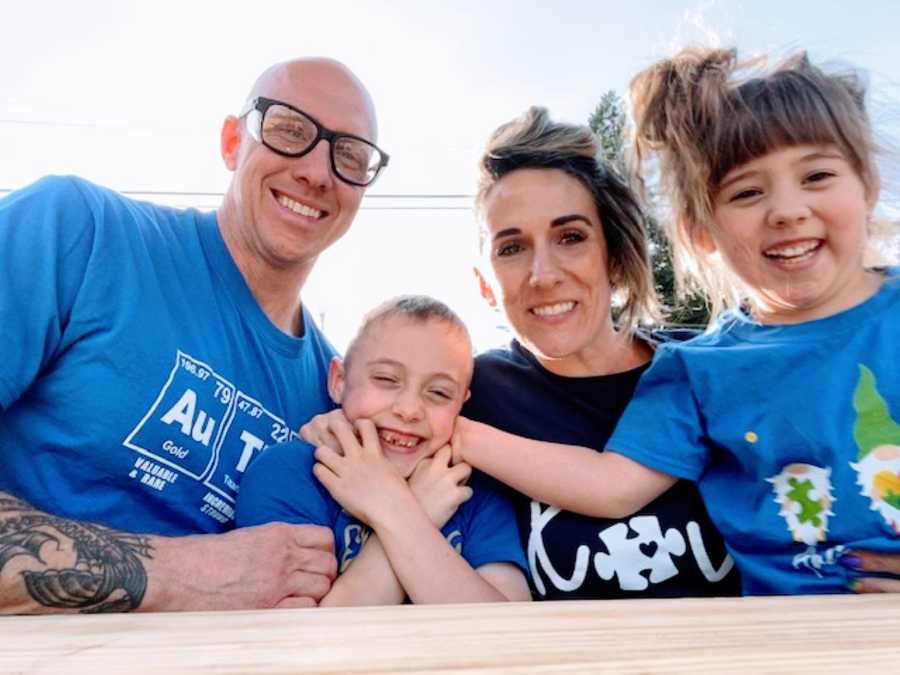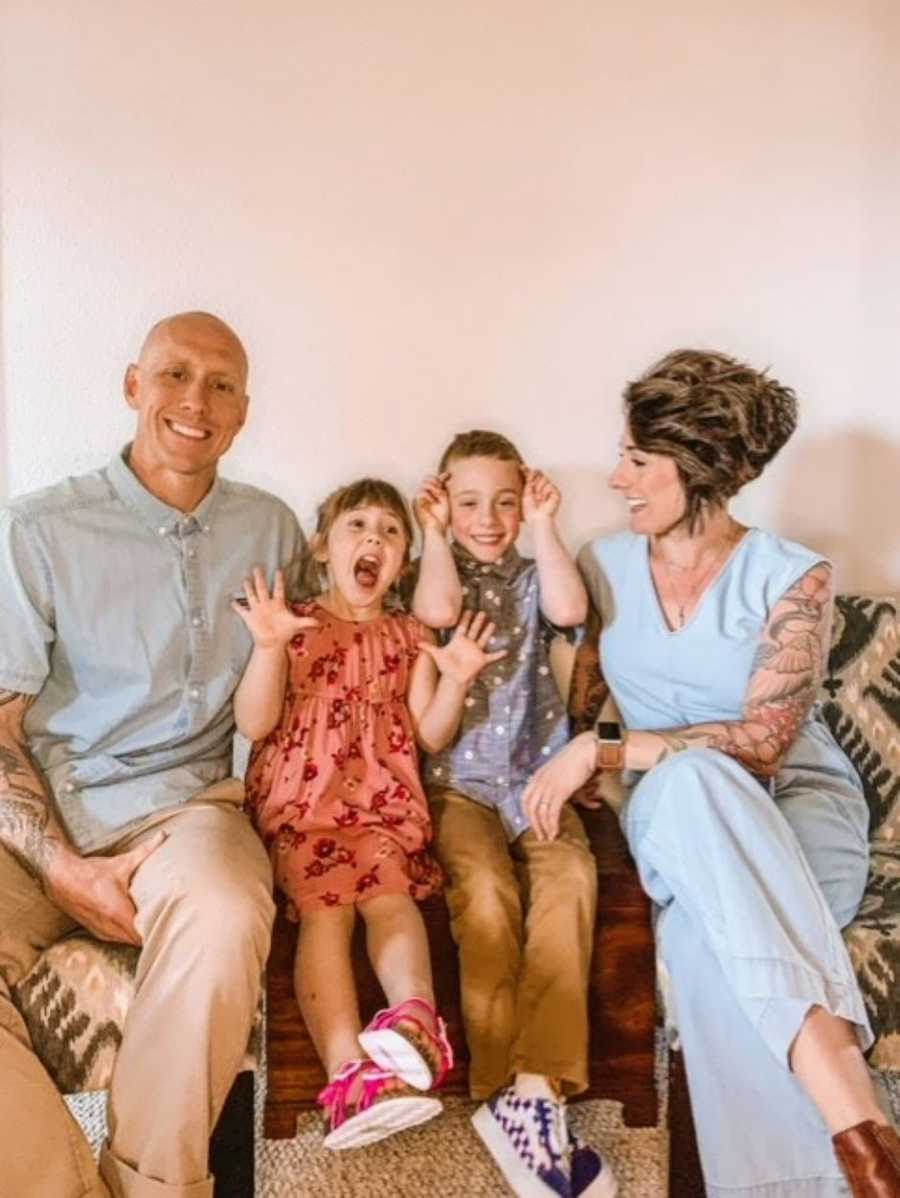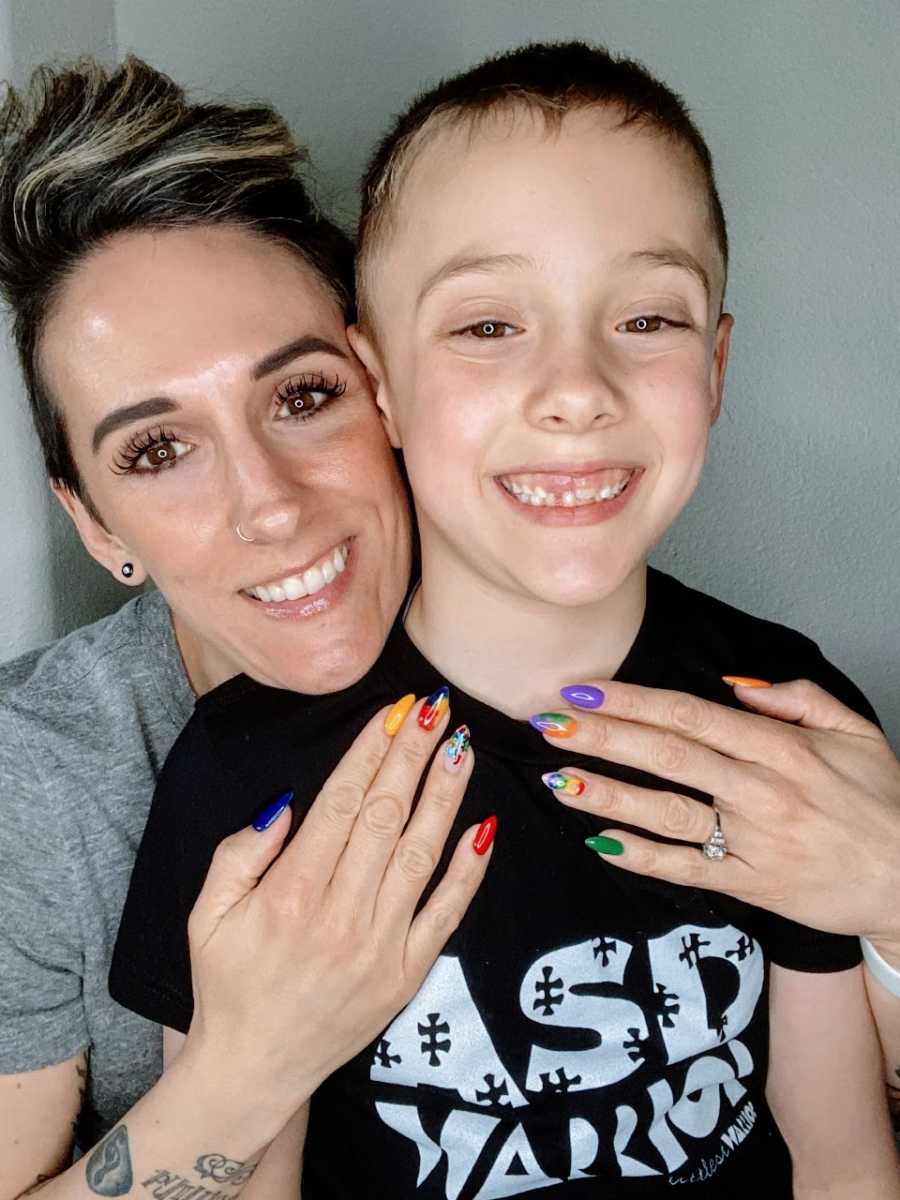 This story was submitted to Love What Matters by Natasha and Tyler Dillmon. Submit your own story here, and be sure to subscribe to our free email newsletter for our best stories, and YouTube for our best videos.
Read more stories like this here:
'He gave up visions of Little League for IEP meetings and speech therapy. He avoids the stares, holding his teenager's hand, and his entire heart.': Woman pens appreciation letter to Autism Dads
'I loved him when he had words, and when he lost them. Through the sleepless nights, endless screaming, and walking in circles. I loved him even when he couldn't say, 'I love you.': Mom to son with autism urges 'all you need is love'
'Your son has severe autism.' I became a divorced mother of 2 post-diagnosis. Josh welcomed him with open arms.': Special needs mom, bonus dad urge 'our love knows no bounds'
'You must be sad you will never have a normal life.' This person had pity for my son. It felt like a shot fired and received.': Mom to son with autism urges 'there is only joy and gratitude'
Help us show compassion is contagious. SHARE this beautiful story on Facebook with your friends and family.