"After two miscarriages and a very challenging pregnancy and delivery with our daughter Zoe, we both knew adoption was going to be a part of our lives. We each had experiences with adoption growing up, me with a best friend placing her baby and Travis with close friends that were adopted. We were very familiar with adoption, or at least we thought.
When Zoe was a year old, we decided it was time to start the process. I had a plan that involved having a family complete with two children before Travis started law school, which he starts next month. We threw ourselves into the adoption world, joining every adoption related Facebook group, attending weekend education classes, monthly support groups, and anything else that popped up on our news feed.
We spent months researching the difference between adopting through an agency versus privately. We learned if we wanted to match privately with an expectant mom, we would need to create a profile online all about our lives. We would have to put ourselves on display, posting every few days about every detail of our lives with the hope an expectant mom would see it and feel a connection with us. We spent hours and hours interviewing agencies, talking to adoptive parents about their experience, and reading reviews. We finally chose an agency and at the same time started our 'Hoping to adopt Travis and Erin' Facebook page. We decided to try out both options and see which one worked for us!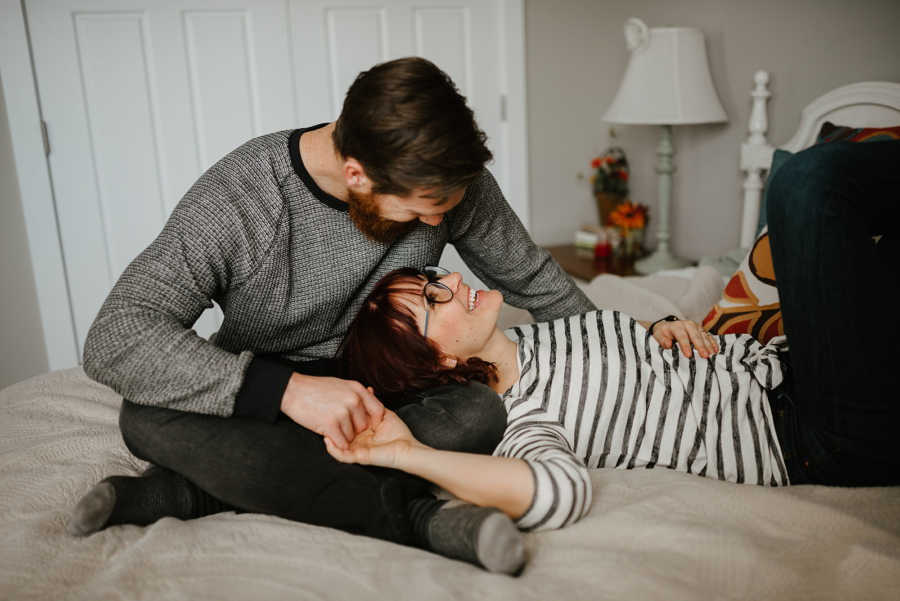 As a waiting family, we get an email when our agency has an expectant mom would like to see profiles. In the email, they give us as much information as they have about her and we say, 'Yes, we would like her to see our profile'. Our profile is a photo book we made that describes us, our lives, hobbies, families, and hopefully gives the expectant mom an idea of what her child's life would be life if she chose us to parent him or her.
We very quickly learned of the heartache that came with having our profile shown to an expectant mom, spending a few days to a couple of weeks picturing what our lives would be like if mom and baby joined our family and then to get an email that simply states, 'This expectant mom is moving forward with another adoptive family.' I can't quite describe the sinking feeling that comes every time I get one of those emails. I once heard someone say their profile was shown 57 times before they were chosen, I am so glad I am not keeping count of how many times I have felt the disappointment of an expectant mom choosing another family.
On May 3, 2019, we got a call from our agency a mom that had just given birth saw our profile and wanted to meet us. Two days later we met her, her fiancé and the sweetest newborn baby girl. We hit it off instantly and talked for hours. When Travis and I have talked about what we hoped for in an open adoption, this family was it.
In our desire to adopt we aren't only hoping to grow our family by one child, we're hoping to gain an entire other family in our lives. We want to have summer BBQs and movie nights and this aligned perfectly with what this mama wanted for us too. When we met again two days later it was very clear this decision was breaking her. We spent hours crying together, laughing together and talking about our future. We spent hours holding her precious baby girl and envisioning our life with her. Zoe walked around saying, 'baby, baby, baby' for days. We bought baby girl sleepers and got the car seat and crib ready. We loved this little girl and her parents so much and thought this was exactly what we had dreamt.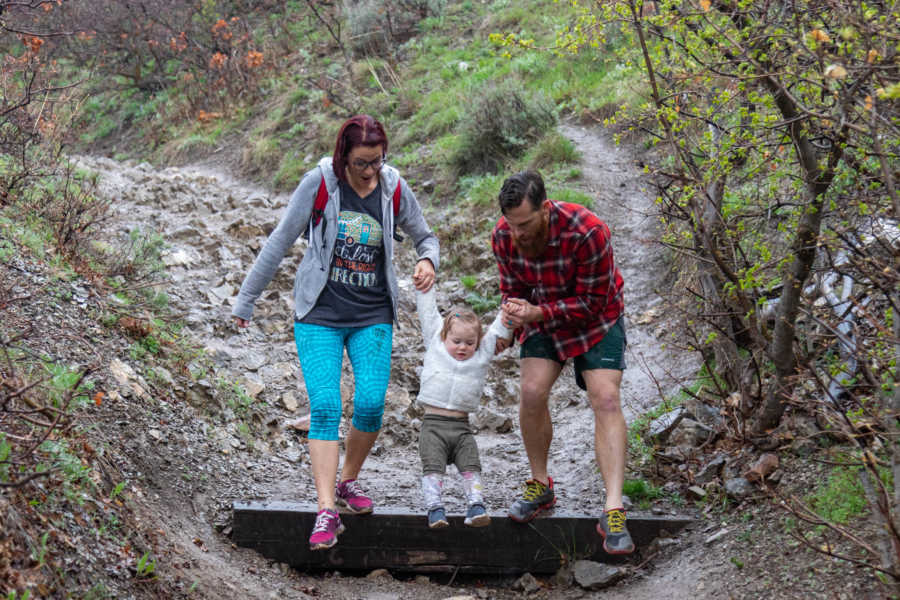 In the end, after spending 10 days together, this mama decided the pain of placing her sweet baby was too great. We were heartbroken and sad and felt so very raw. It was the most confusing feeling, to grieve the loss of something we never really had while at the same time being happy for this family we fell in love with. This is adoption. It has a way of breaking you and making you feel things you never knew you could feel about someone you just met. It also can make you feel the greatest joy you've ever felt. We've asked each other many times since this experience whether we can open ourselves up again, to be vulnerable and continue on this path. We've decided this is not the end the of our story. We know this is what we're supposed to be doing. So we're here, showing up, and we know this experience was just a part of our journey.
Throughout this process, I have had to learn to be more patient than I ever knew I was capable of. I've had to let go of the need to have a plan and have control over our future. I've had to trust a baby will join our family at exactly the right time and in the way he or she is supposed to. I am so grateful for this experience because I know, without a doubt, we will have another sweet baby in our family and I would do it all over again if I had to."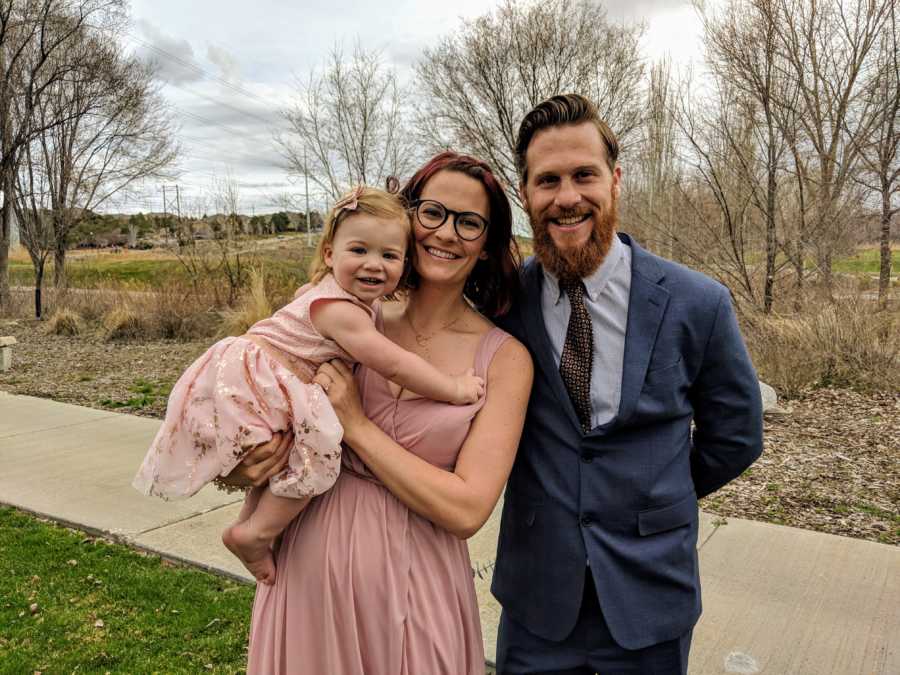 This story was submitted to Love What Matters by Erin Johnson of Salt Lake City, Utah. You can follow her journey on Instagram and on their adoption site here. Do you have a similar experience? We'd like to hear your important journey. Submit your own story here, and be sure to subscribe to our free email newsletter for our best stories.
Read more hopeful stories of adoption here:
'She could not have been more perfect. When she died unexpectedly 2 months later, I thought my heart stopped with hers.'
'My husband and I were never going to have children of our own. The realization was crushing. I entered the OR, and my journey ended.'
Do you know someone who could benefit from this?  SHARE this story on Facebook to let others know a community of support is available.