"It all started with an evening stroll in August of 2018. Kyle and I grew up side by side in Savannah, Georgia, but we didn't get to know each other until about 3 years ago when this all began. We were living in Atlanta when we reconnected. Kyle was working as a nurse at Emory Hospital, and I was nannying full-time while running my macramé art business on the side. We connected as friends and decided to meet on the Atlanta Beltline for a walk one night, and the rest is history.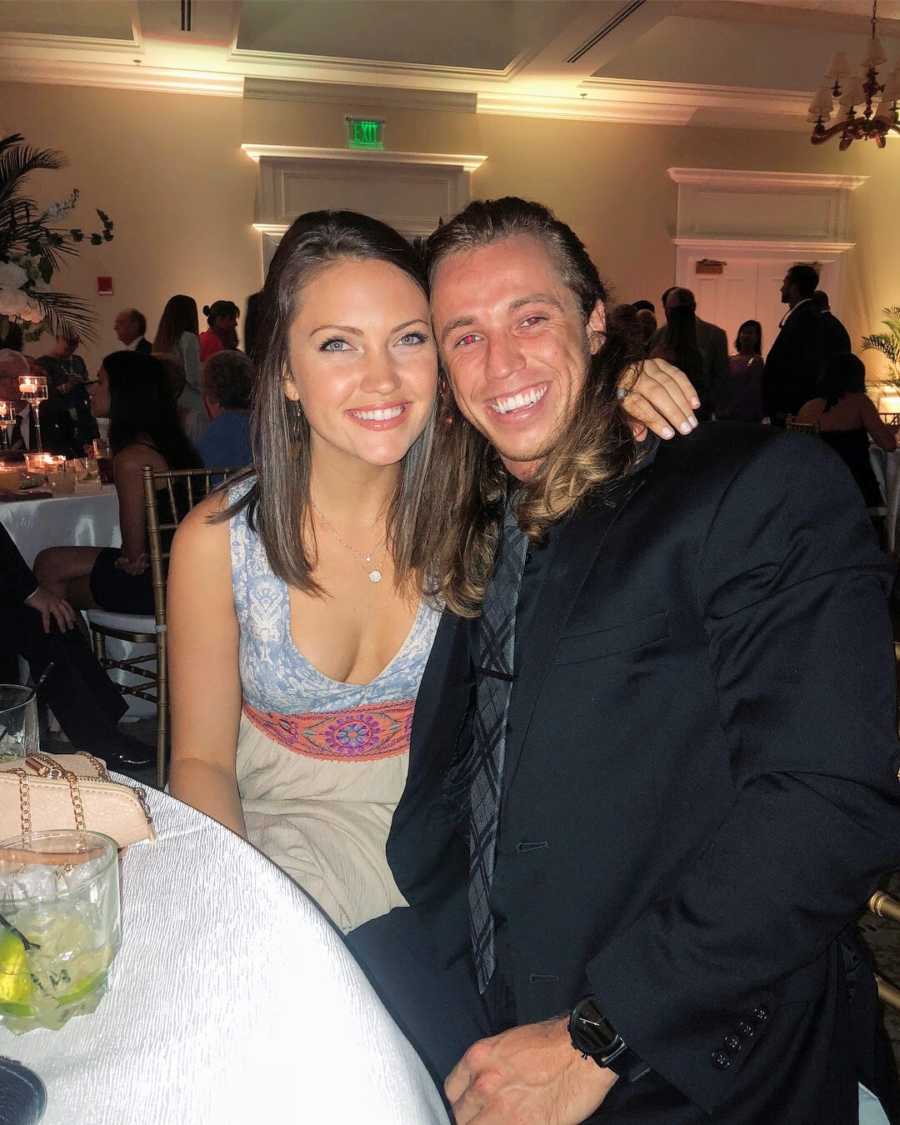 From that day on, we were nearly inseparable and we realized we shared a love for something that connected us immediately: travel. We spent time sharing our stories of adventures around the world. Kyle has traveled in many different continents, including Asia, Africa, and South America, while I spent a wonderful year as an au pair in Paris wandering around European countries. I mentioned, 'It has always been a dream of mine to hit the road in a van and leave it all behind.' We semi-jokingly threw the idea around for a few weeks… I mean, we had just met. That would be crazy, right?
Fast-forward to April 2019, and we did it! We bought a van! By this time, we were totally in love and our dream was beginning to seem real. We were thrilled! We began to save every bit of money we possibly could. We planned around the clock. Building our van into a home was challenging. Every day, we came home, worked on the van, ate dinner, went to bed, repeat. Kyle stayed up late, night after night, reading countless forums and watching endless YouTube videos. We were inspired, yet the conversion seemed a bit daunting. We skipped out on trips and drinks with friends to save every little bit of money possible to make this dream a reality.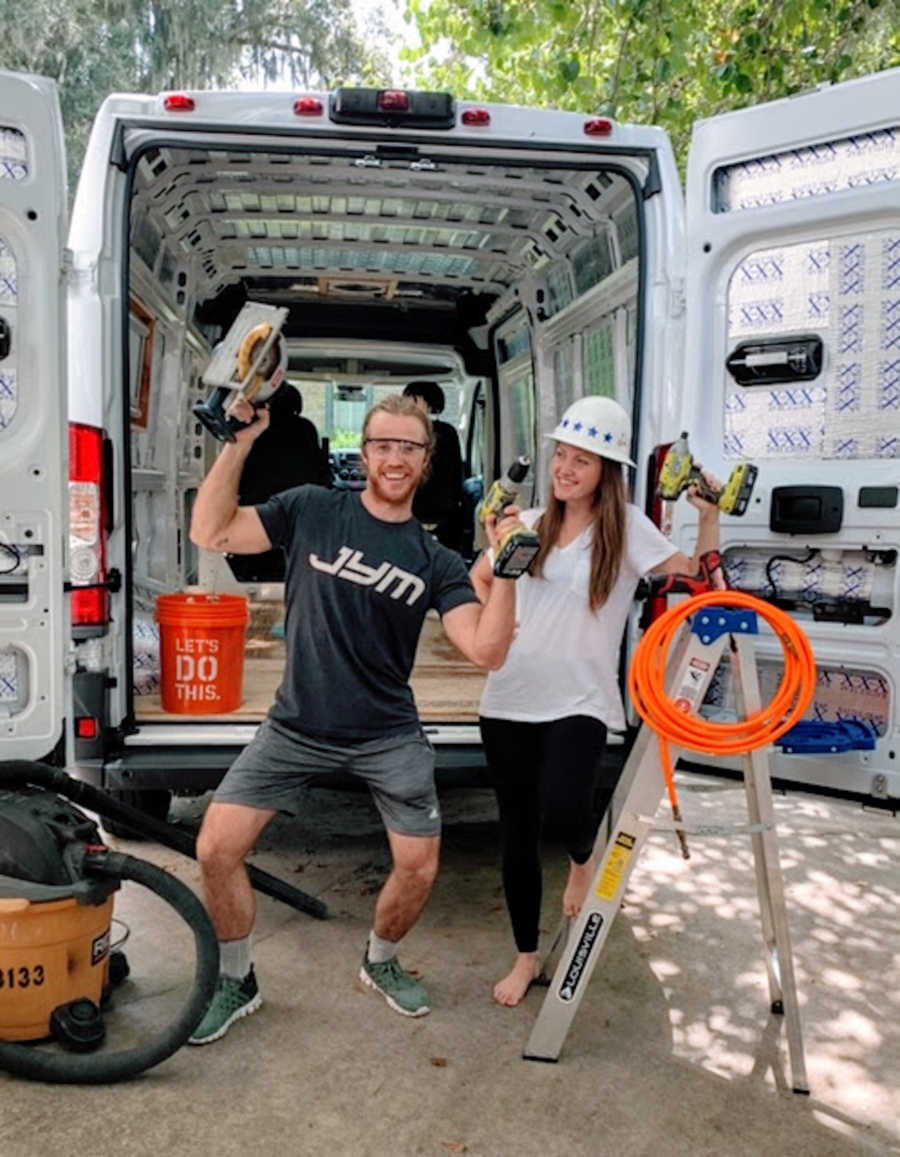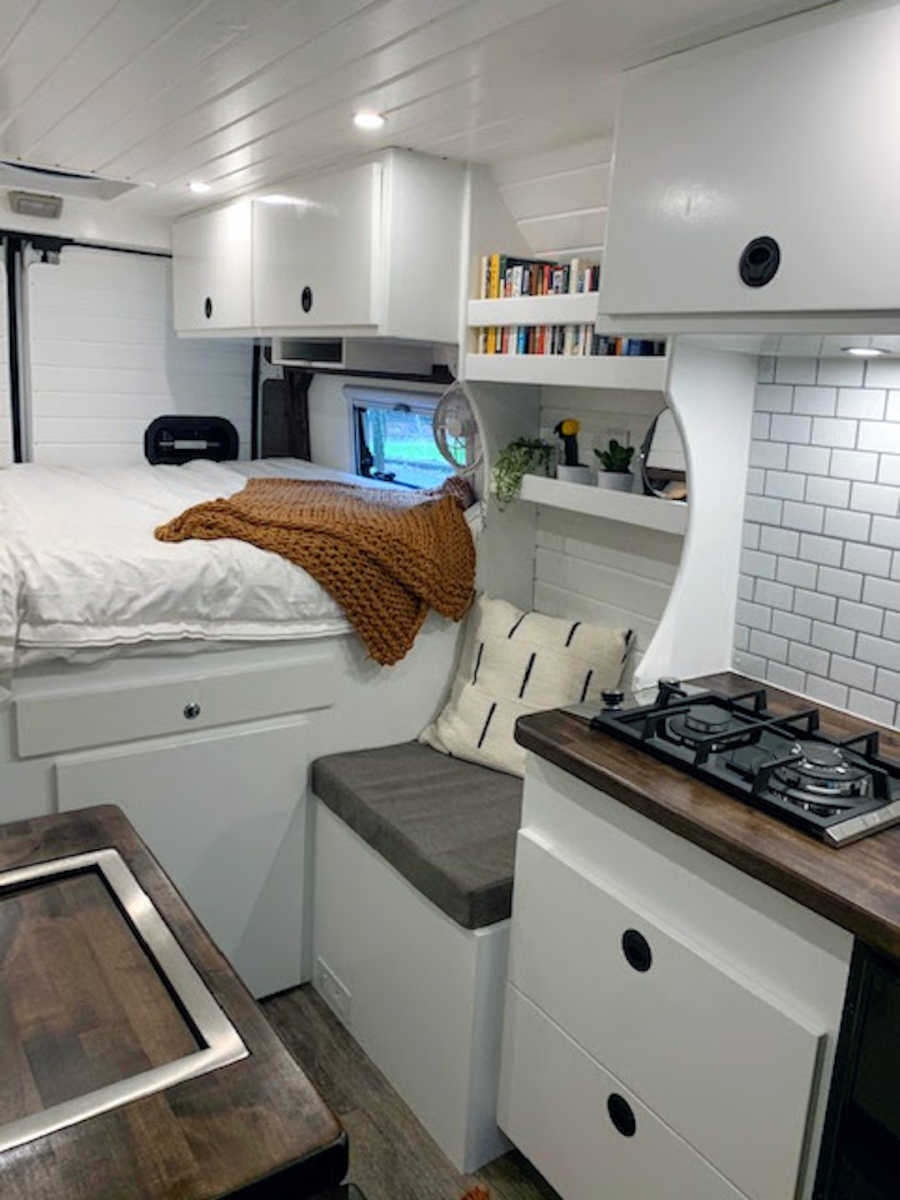 In August 2019, we downsized from our own separate apartments into a small studio where Kyle could walk to work and we sold my car. We thought if we could live in 550 square feet of space, we could definitely push the limits further and live in 50. I mean, we could practically reach our refrigerator from our bed. However, what should have been an exciting time in the next step of our plan quickly turned into a nightmare. The day we received our certificate of occupancy, I was at the doctor having a medical procedure done to remove some scary pre-cancerous cells. Kyle was moving the rest of our belongings in as the owner allowed us to move most of our things in the night before since no one was living in the unit at the time. I sat anxiously at the doctor when I got a call from Kyle.
'Our TV is gone,' he said slowly. 'We've been robbed.' He had just walked into our new place and was realizing it had been completely robbed. All of our belongings were still in bags and boxes. We had made it easy for the thieves. All of our cameras, computers, memory cards with precious videos, even my clothes, were gone. It was an extremely deflating blow. We were gutted. After we picked ourselves up from this unfortunate event, it had only further cemented what we already believed. Material possessions aren't important. We valued experiences over things. We were safe and we had each other and our plans, something no one could take from us.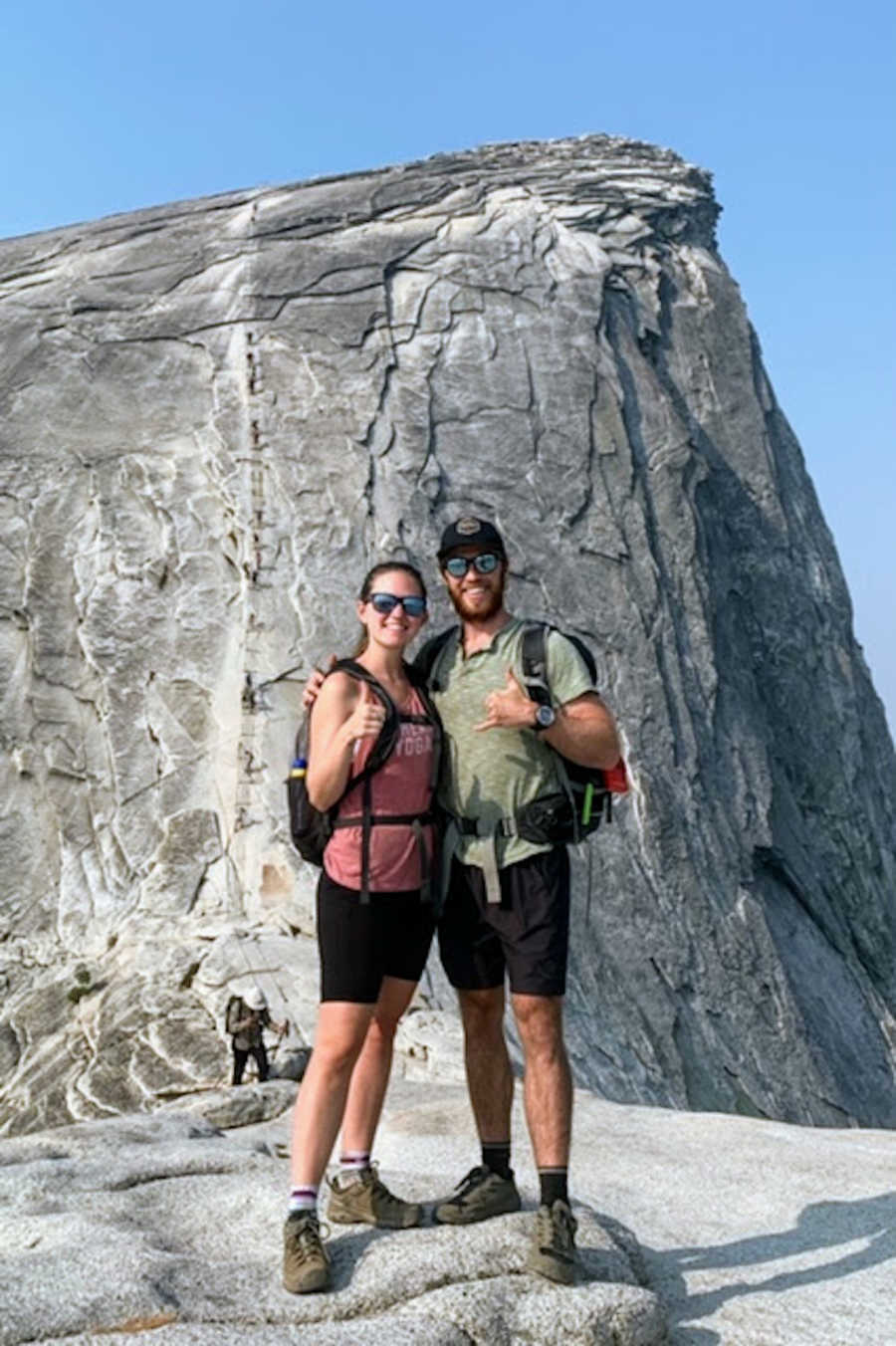 It was August 1st, 2020, a day we cemented in our calendar which seemed like a lifetime ago, when we decided, 'It is time to hit the road!' There were countless times where it felt like we were not going to be ready, or the van would not be completed by this date, but we did it—and a feeling of freedom washed over us. Not even a pandemic could stop us. We sold the rest of our belongings and packed what could fit into our van, Peach. 2 whole years of dreaming and planning had finally come to life. It was the most surreal and exciting day of our lives. 'We did it!' We made our way out west and slowly fell into our routine of life in the van. Living in a van does not come without challenges. We have to be extremely conscious of water usage and when to dump our tanks. We don't have the luxury of laundry machines and steady, flowing, warm showers. Most times, we have no idea where we will sleep the next night when we wake up in the morning.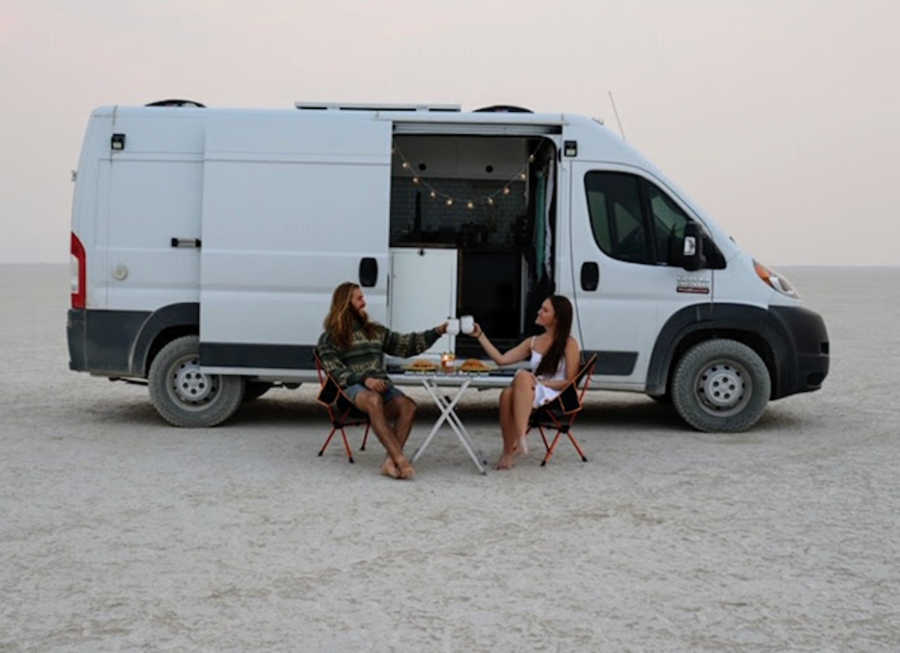 Trials in our own relationship arose living in 50 square feet. In a few short months, we have grown immensely as a couple navigating this unpredictable life together. We've learned top-notch communication skills are so important and have had some extremely open and honest conversations. I know there is no one else I'd rather be exploring the world with. Running a small business from a van has been quite an interesting experience on its own. I stumbled upon the art of macramé when my girlfriends and I decided to give it a try. We grabbed some wine, popped on a YouTube tutorial, and that was it for me! I fell totally in love. Macramé became an extremely therapeutic hobby.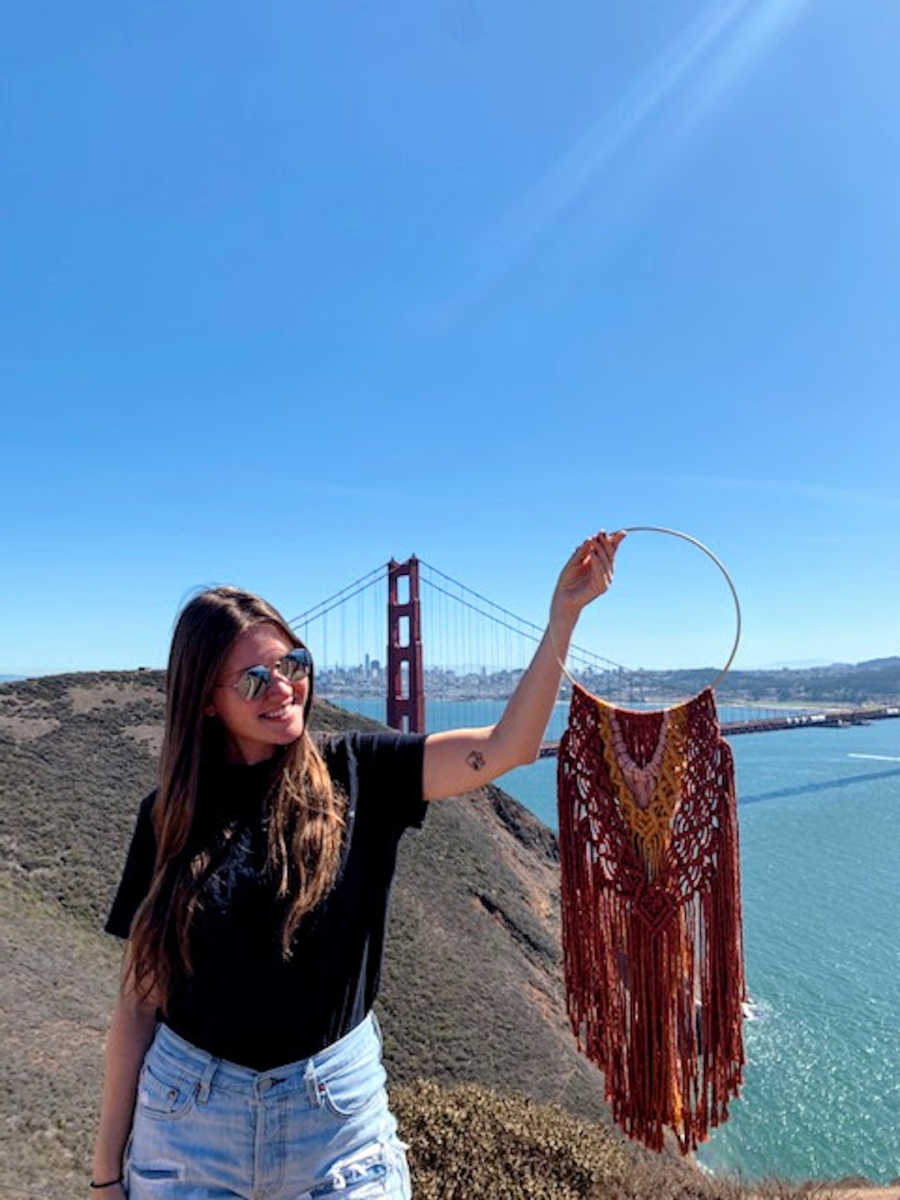 As someone who struggles with anxiety, I loved the peace that came with tying knots and dreaming up new designs. When one wall hanging became twenty, I decided to see if anyone would want to purchase them. 3 years later, my hobby has blossomed into my full-time job on the road. Sometimes, I can't believe I get to create pieces for people's homes all day long. There are days I miss the ease of my permanent set-up in my studio. We packed all of my supplies into two bins that live under our bed. When it's time to get them out, we have to take out everything, which can be a task. Creating larger pieces is also difficult, as we don't have much space to work with, but I'm always up for the challenge! I love I am able to bring my customers along for the ride through my Instagram account. They love seeing where their pieces are created, as we are always somewhere new. I recently created a 3-foot-wide piece in the desert of Joshua Tree and shared the process in my stories—it was a hit!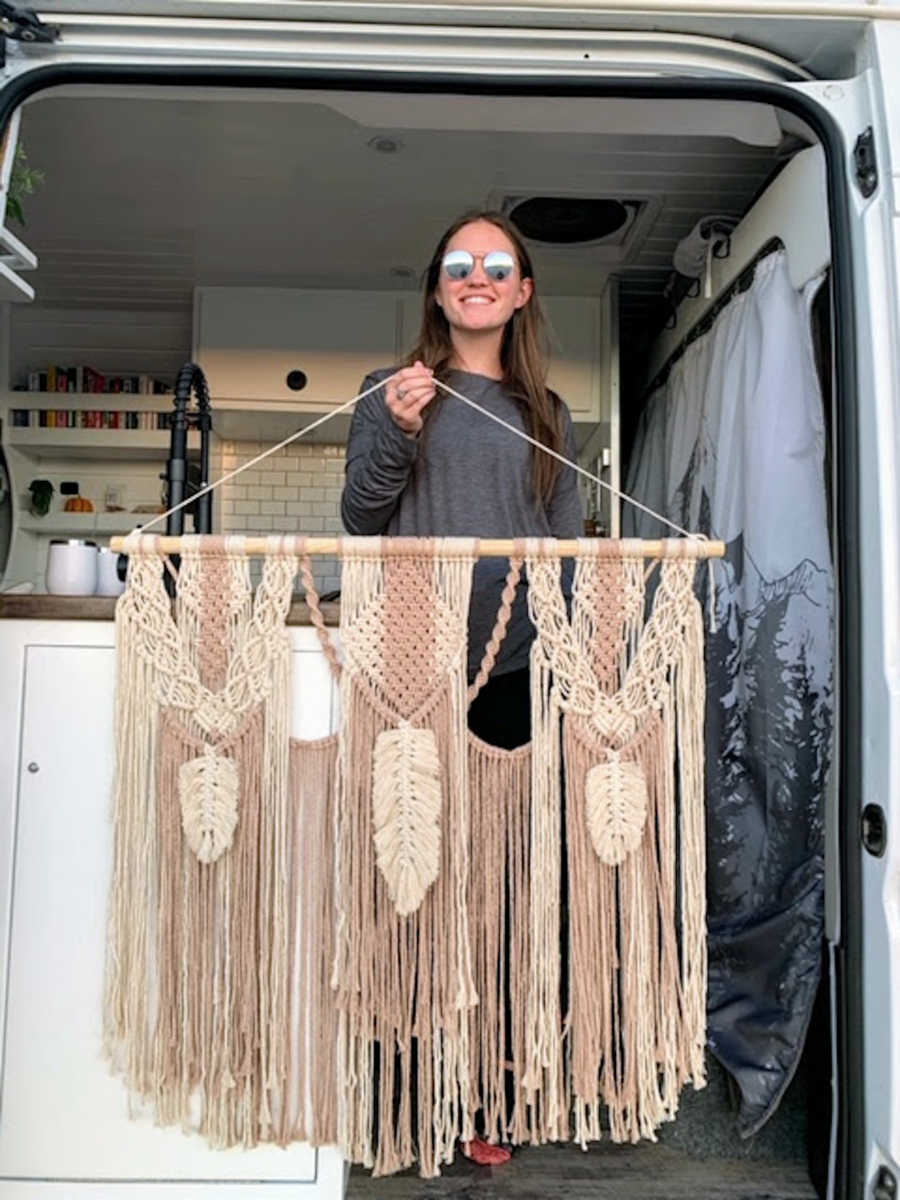 Kyle has always been passionate about filming his travels. Even before we were together, he would typically always have a GoPro in hand while exploring. But when we had everything stripped from us, including several hours' worth of his footage that was not backed up, he knew he had to make a change. He said, 'I am notorious for filming things and then not doing anything with it.' Incredible shots would just sit on memory cards and collect dust. From then on, he made it a point he would make videos come to life and not just record. We decided to document our travels on our YouTube channel. We absolutely love capturing our adventures and having video we will be able to look back on for a lifetime, but it has also come with a plethora of challenges.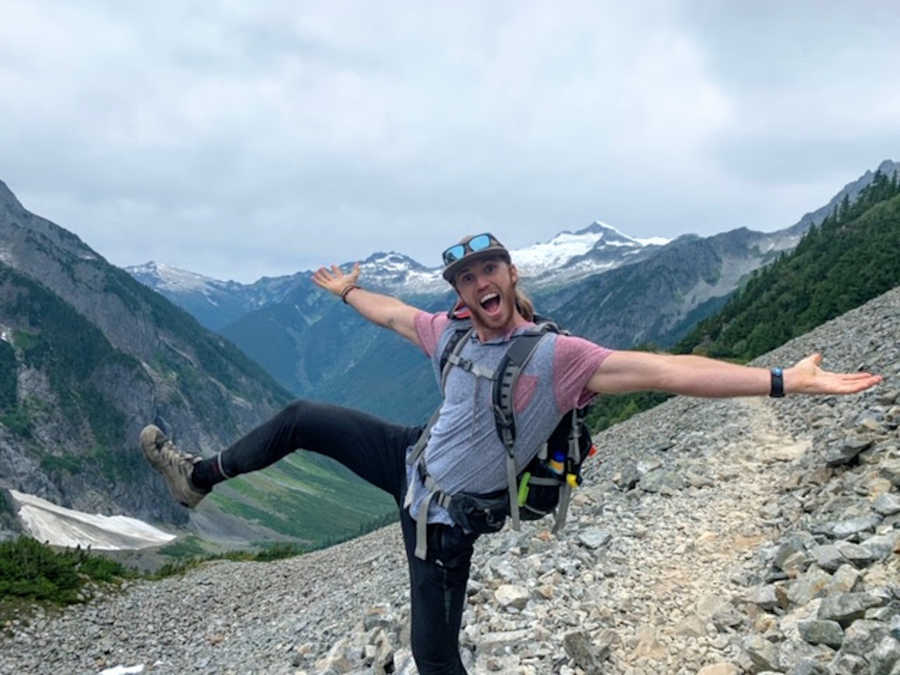 Trying to balance time with and without a camera in hand is a tough one for us. There are many moments where we try to just enjoy the present without involving a camera, but we would be lying if we said it wasn't a struggle. Editing for Kyle has been a love/hate relationship. He enjoys the process of it when he actually sits down with it, but it is very time-consuming. There are many times he feels guilty, thinking we should be out exploring, but we have to dedicate chunks of time to editing. We have yet to get a true grasp on managing, but we are trying. It has been quite a steep learning curve for us, and we are just breaking the ice.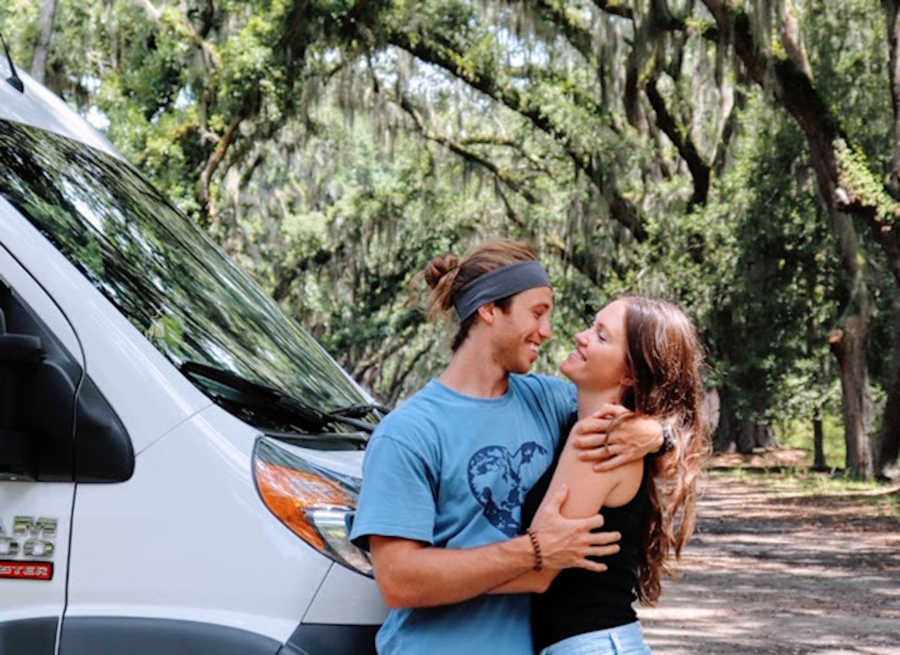 We have been living full-time in our van now for 4 months and it has been the ride of a lifetime. We have driven across the country and back. We've experienced our backyard through a completely new lens and we LOVE it! We've woken up at deserts, beaches, national parks, and everything in between. We've hiked to turquoise lakes, mountains, even to the top of Half Dome in Yosemite. We've met some amazing people who will be our friends for years to come. We hope to inspire people like us to go after their dreams because we feel if we can make it happen, anyone can! We have seen a lot of beautiful places, but there is still so much more of America to experience and we are not stopping anytime soon."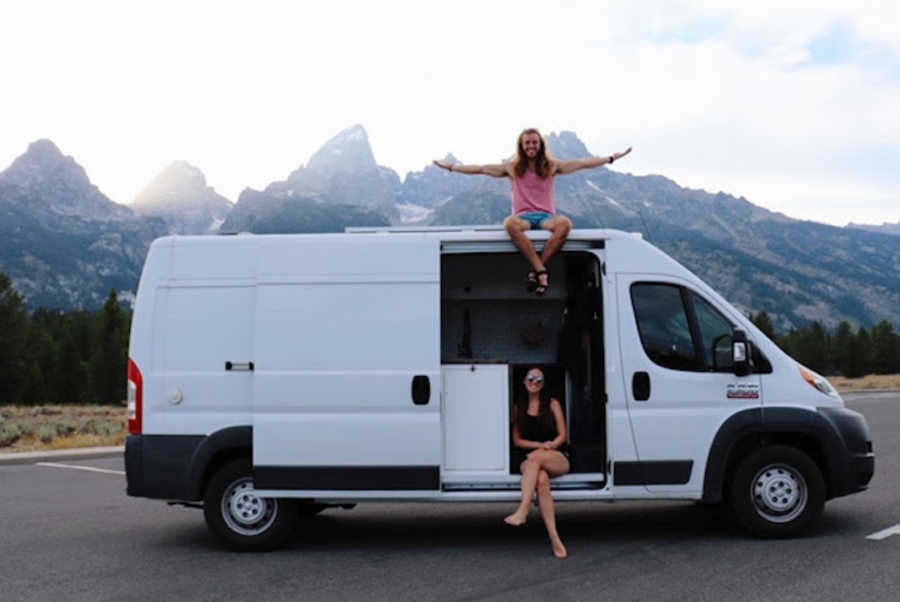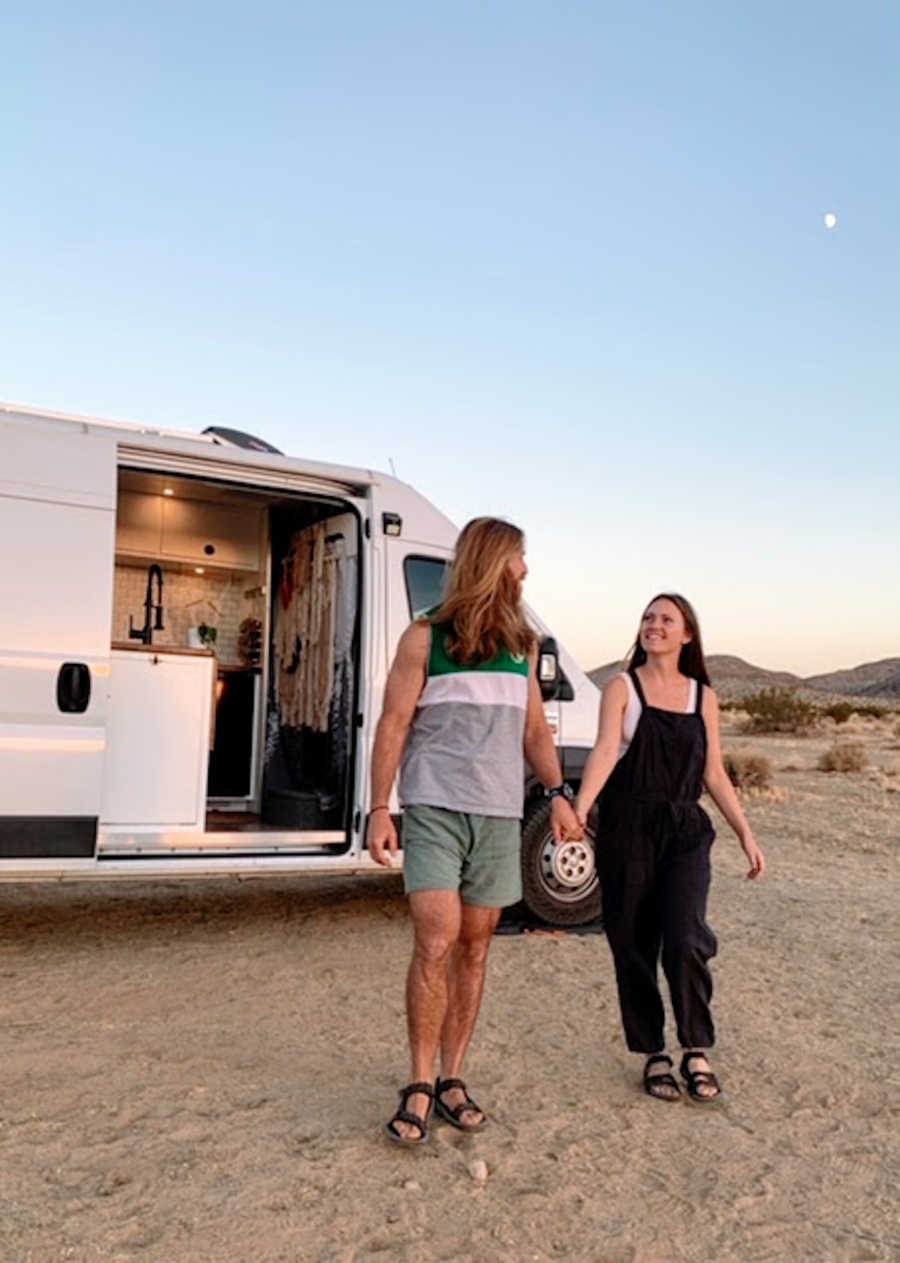 This story was submitted to  Love What Matters  by Megan Crowley and Kyle Marona. You can follow their journey on  Instagram here and here, and on YouTube.  Submit your own story  here, and be sure to  subscribe to our free email newsletter for our best stories, and  YouTube for our best videos.
Read more inspiring stories like this:
'We sold our home and belongings. We were given orders to stay at home, except unlike many, home for us is a hotel room.': Traveling family thanks hospitality workers, 'No matter what, they take it in stride'
'Not all women want to have kids, or buy a house and 'settle down.': Woman ditches job, starts solo travel movement
'You need to go. Be out in nature.' She took her last breath and vanished into the air. I'll never forget those words.': Man's soulmate dies of cancer, travels the country with her ashes
Please SHARE this story on Facebook to encourage others to live life to the fullest.