"Under normal circumstances, I should have graduated in 2010 From George Mason University with a Bachelor's degree in Administration of Justice, but the course of that journey changed. What should have taken 4 years took almost 7 years to complete. It was no easy road.
On June 6, 2006, I graduated from Susquehanna Township High School in Harrisburg, Pennsylvania, with a goal to go to college, play softball and advance to play as a part of the USA Women's National Softball team, in the footsteps of my athletic role model, Natasha Watley. In August of 2006, I began my undergraduate college studies at George Mason University in Fairfax, Virginia. Freshman year was definitely an experience but I was glad to have made it through. My grades and softball stats were mediocre, and I knew in order to achieve my ultimate goal, I had to step it up a notch. I began working overtime giving all I had to earn and keep my starting position as the team's centerfielder, a position I maintained throughout my sophomore year and the 1st half of my junior year.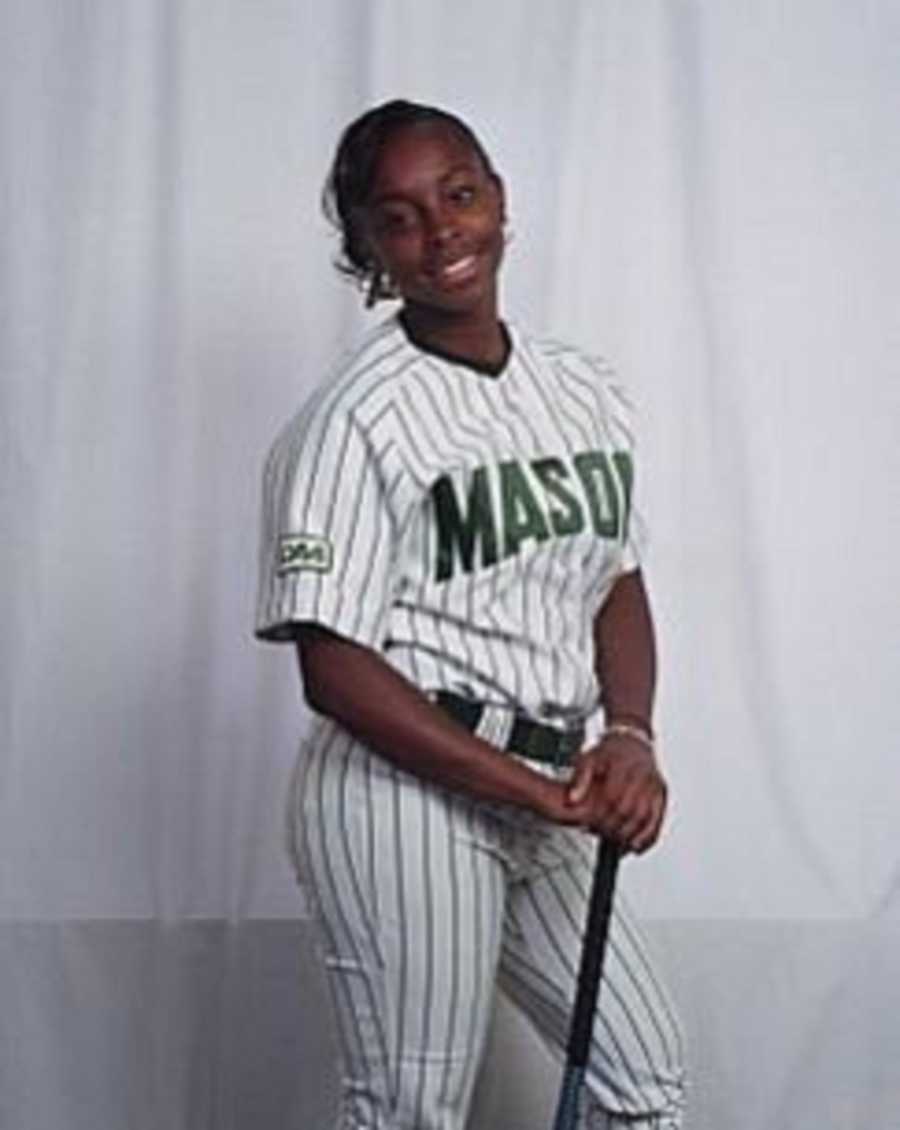 In December of 2008, I was home for the holiday break. Towards the middle of my break, I noticed a change in my body. I had begun to have a loss of appetite, morning sickness, random bouts of fatigue, and the one thing almost every woman feared, a delayed menstrual.
I was in denial for a few days as I kept checking to see if the one thing I dreaded most as a young woman would show it's face. On December 28th, I sat in the bathroom with my best friend and took a pregnancy test. It was the first time I had taken one, so I didn't know what to expect or how long it would take. Just a moment after sitting the little stick on a flat surface as instructed, I heard the words 'Oh crap!' Those were the words of my best friend as she shockingly stared at the pregnancy test that would give me a positive result, 'pregnant.' In that moment, my life flashed before my eyes!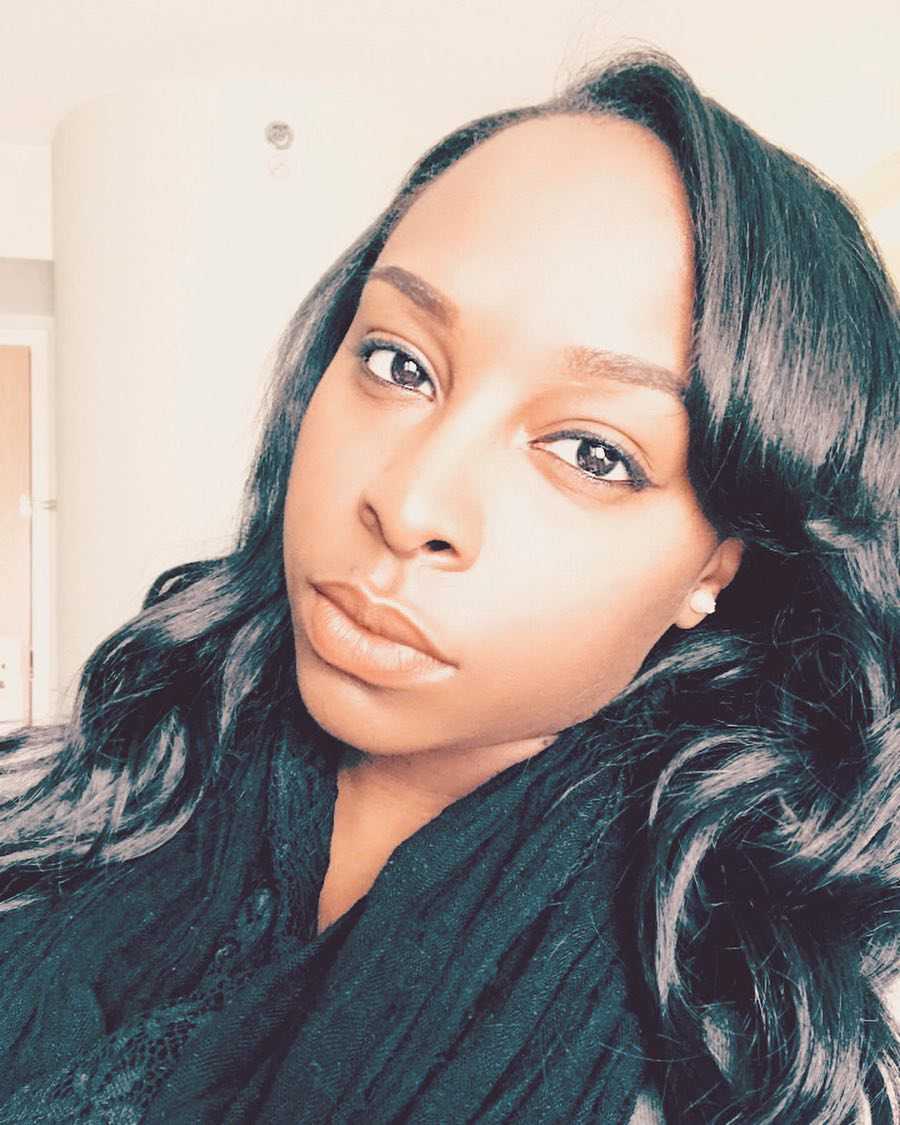 'What do I do?!,' I asked my friend. She told me, 'You have to tell your mom.' I didn't even know how to form the words to do so. The next day with my closest cousin by my side, I took on the daunting task of telling my mother. This was such a difficult thing to do. My mom was a 'no nonsense' woman. She had very high expectations of me, and she expected nothing but my best at all times. She was a God-fearing church-goer, and everyone knew she was not to be played with. My cousin and I decided we should tell her in public, in hopes of her not wanting to overreact and cause a huge scene. So we showed up, unannounced, to meet her for lunch at her job. Here's how the conversation went:
Mom: (with a surprised but peculiar look on her face) 'What are ya'll doing here?'
Cousin: 'We have something to tell you.'
Mom: 'If either of you tell me you're pregnant or are dropping out of school, you might as well just leave now!'
Me: 'Um… Well no one is dropping out of school… and I guess we should leave.'
Mom: 'WHAT?! Don't tell me you're pregnant?!'
Me: 'Yes.'
Mom: 'GET OUT!'
The next daunting task was to tell one of my high school teachers who I had built a great mother-daughter relationship with in high school, Celeste Johnson Adams, aka 'Momma J.' The conversation with her was tough because she had always held me accountable for everything I had done. She was the one teacher who treated me like her own and held me to the same standard she held her own children. I didn't fully appreciate it in high school, but as an adult, I wouldn't have changed a single thing. My conversation with her ended with her saying, 'Promise me you will finish school.' It was a promise I vowed I would not break.
Now that the hard part was over, I had to call my coach and teammates to let them know I was pregnant and had to quit the team, and eventually school. I did so with tears in my eyes as I was completely disappointed in myself for letting my team down. My dream of playing on the national team began to fade right before my eyes. I had just hit the sweet spot in my college career and my dream blew away in the blink of an eye. With my goal of being a national/ professional athlete in my rearview, I had a new goal, and that was just to finish what I had started. As more of my family and friends began to find out about my pregnancy, some were positive, but some were extremely negative. I remember being told, 'You're not going to finish school, you're going to get lazy and unmotivated.' This very thing is another reason I was so fueled to finish, out of spite and to prove them wrong.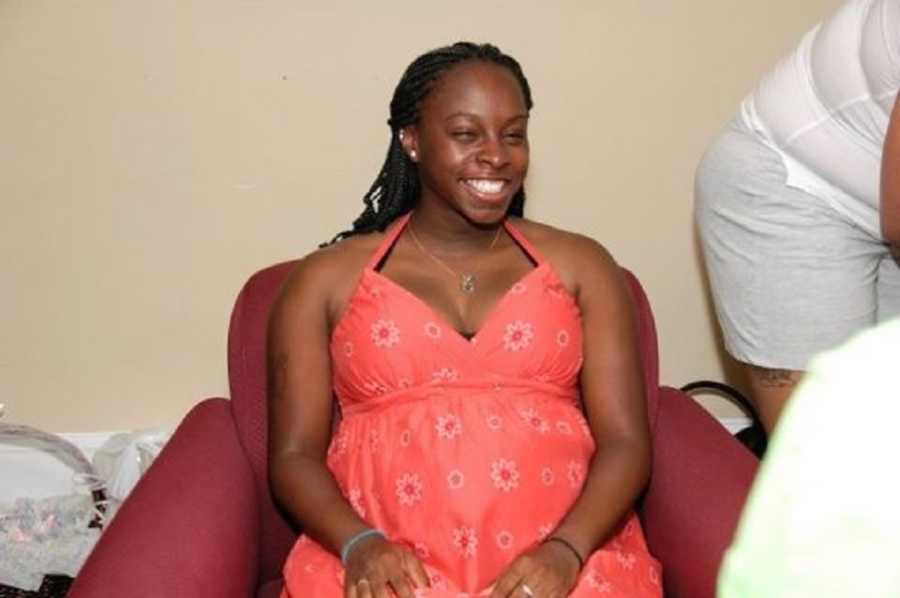 I managed (struggled, but still managed) to finish my junior year at GMU with a little human growing inside my belly. There were days I was too sick to gather myself for early classes and too exhausted to stay up late enough for evening classes. One day I got sick outside in the middle of campus on my way to an evening class. I remember a girl stopping to ask if I was ok, and offered me water and gum. Even still, I pushed my way to class, knowing I had a goal to achieve and a promise to keep. In May, I said my final goodbye to GMU campus, and I made my way back to Harrisburg, Pennsylvania.
September 9, 2009, at the age of 21, I had my first child. In 2010 I enrolled at Penn State University, Harrisburg Campus as a transfer student. All 90+ credits from George Mason were accepted, and I was just 30 credits shy of achieving my degree. Normally, that would have taken me 2 semesters to complete, but with a baby, and 2 jobs (a clerk for a state government office, and sales associate at Victoria's Secret), it felt nearly impossible. There weren't enough hours in the day and mental capacity to take on being a mom, a student, and full-time and part-time employee.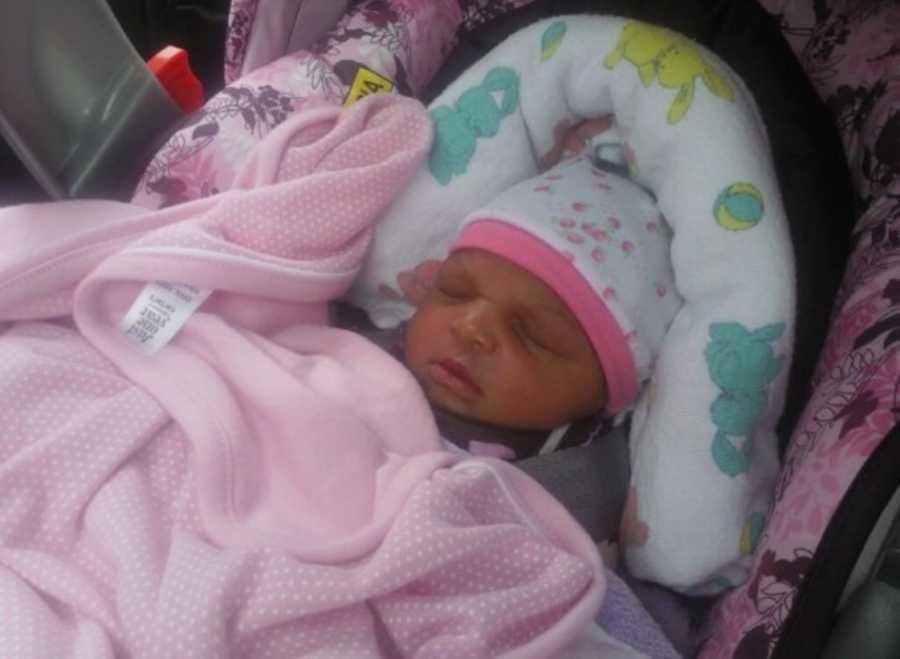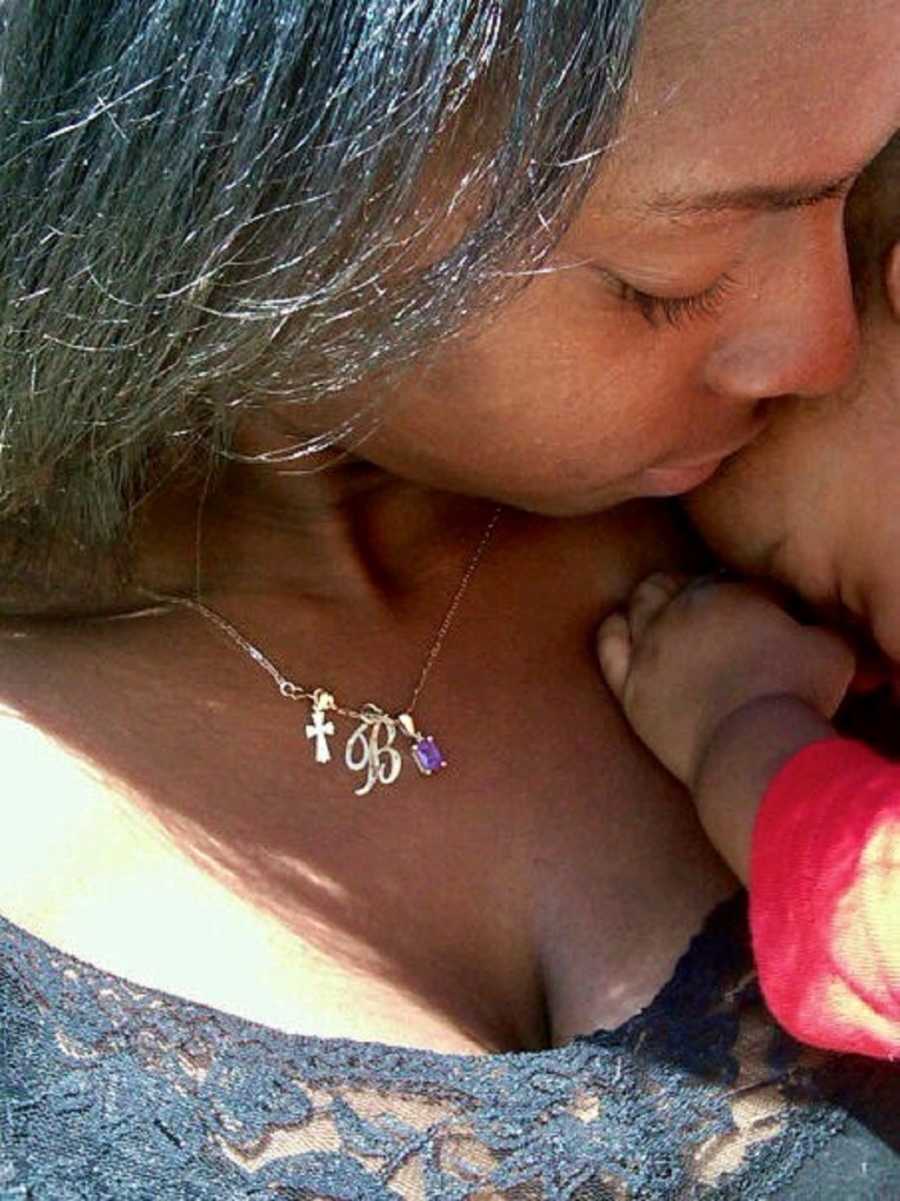 I also hadn't thought about how much of a financial commitment it takes to be a single parent. As a single mother, I was paying rent to my mother, maintaining a vehicle I had managed to save up for, a cell phone bill, paying on old debt, and school, all while being the sole financial provider for all of my daughter's needs. With all of these responsibilities so sudden, something had to give. It was just too much. With barely a month into the semester, I dropped all of my classes at Penn State.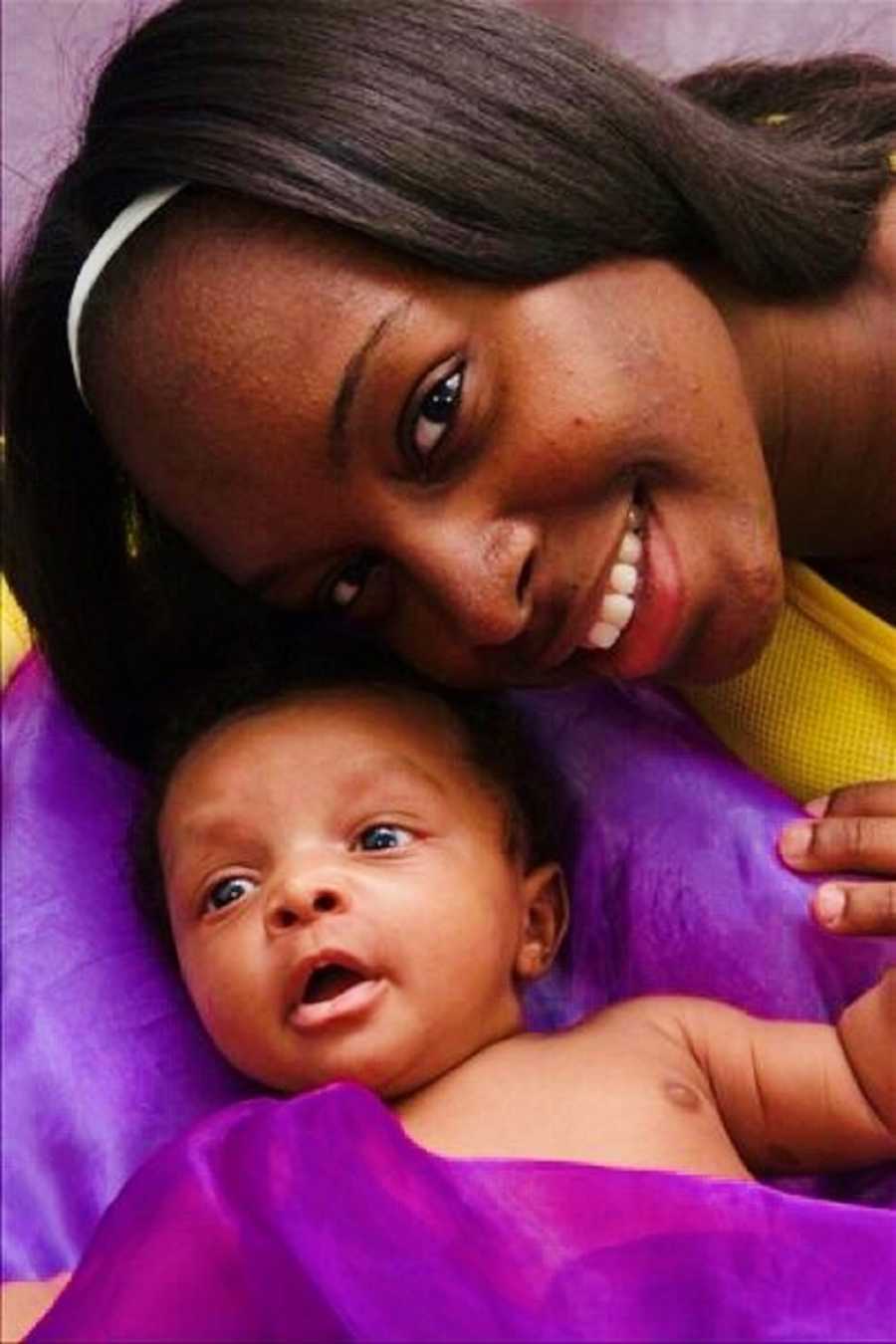 It wasn't until October 2011 when I would give this degree another try. This time I enrolled to Central Penn College as a 'continuing ed student.' It was a program that caters towards adults continuing their education. The school worked on an accelerated degree program, they had trimesters instead of semesters so you could stay on track with fulltime Regular Ed students. What seemed like a great opportunity came with great risk. Because Central Penn only accepted 50% toward a degree (125 credits) for incoming transfer students, that meant they would only accept 62.5 of the 90+ credits I already earned at GMU. So basically, I forfeited a full year of school, the time, the work and the money, something I could never get back. I didn't let that stop me. I enrolled anyhow.
By 2012, I managed to complete the fall and winter trimester and made the Dean's List each time. I got engaged to my boyfriend of over a year, and also found out I was pregnant with my second child. I was still enrolled at Central Penn College and continued with the Spring trimester.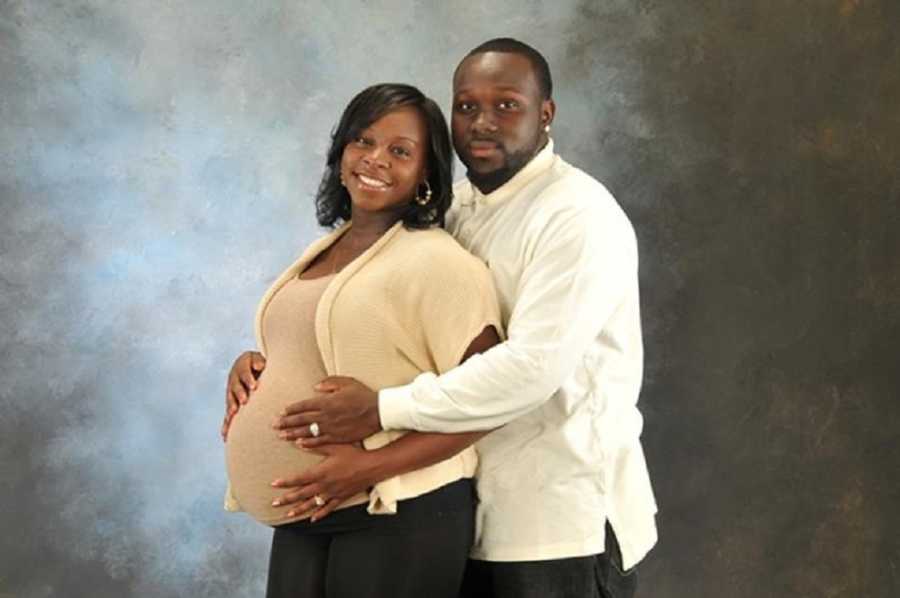 This second pregnancy was a really tough pregnancy. I was in and out of the doctor's office with nearly unbearable morning sickness that lasted all day. I was on 3 medications to help with nausea with the threat of being hospitalized if I went another day unable to hold down liquids. I was put on a 90-day probation at my new fulltime job because I had too many occurrences with leaving work early, arriving to work late or being absent due to frequently being ill, even though I performed well at my job. I was again faced with another tough decision. I decided once again, to drop my classes. I had a talk with my mom one Sunday before a family dinner about my decision. I was overly emotional about it, but my mother reassured me she wasn't disappointed in my decision and she was in full support.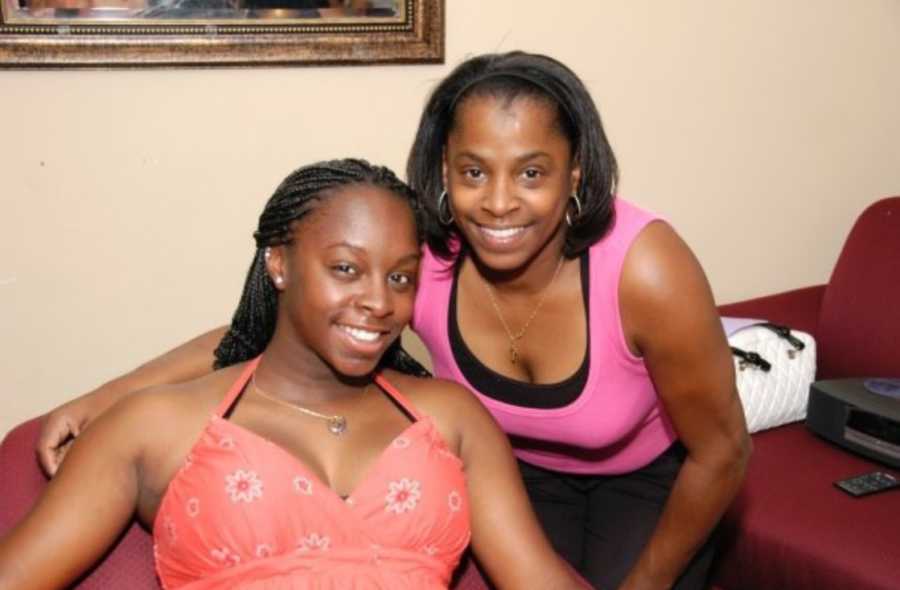 By October 24, 2012, I was married, I had a 3-year-old daughter and had given birth to my second daughter. With a small family of my own, I was happy and mostly fulfilled. I still had one thing weighing on me, the task of finishing my degree. I decided yet again, to enroll back into school. I continued at Central Penn. I had about 15 credits left to finish. I was once again faced with the task of being a mom of a toddler and a newborn, full time employee, now wife and managing time to focus on my studies both online and on campus. I worked so hard, sometimes through sleepless nights. And yet, I still found my back against the wall.
In the spring of 2013, in my final night of my final class of my undergraduate degree, I had just 1 more requirement before I could fulfill the one thing I had been working years to complete. One final 10-page research paper and presentation on 'Juvenile Crime in inner cities.' Although I was a full adult, some of my old college ways stuck with me, like staying up to 4 a.m. finishing papers. No difference this time.
I had stayed up to complete my paper and presentation, only to find out at 7 a.m. the next morning, more than half of my paper didn't save on my computer. In utter shock, I sat in my home office and cried my eyes out with my 3-year-old watching; not understanding the magnitude of what just happened. Yet again, I found myself in a position to muster up all I had in me to finish this final task in just a few hours. As physically and emotionally hard as it was, I did it! I completed my final research paper and a presentation of my final class in the final days of my undergraduate degree program. That evening, before I commuted home from campus, I sat in my car and cried. I was in the war of a lifetime. I lost a few battles along the way, but I won the war!
May 3, 2013, I proudly walked the stage at the 2013 Central Penn College Graduation Commencement as a first-generation college graduate with my husband, mother, godmother, and children watching. It was the hardest but most rewarding experience of my life. I learned so much about myself. My hard work, determination, and persistency amazed me.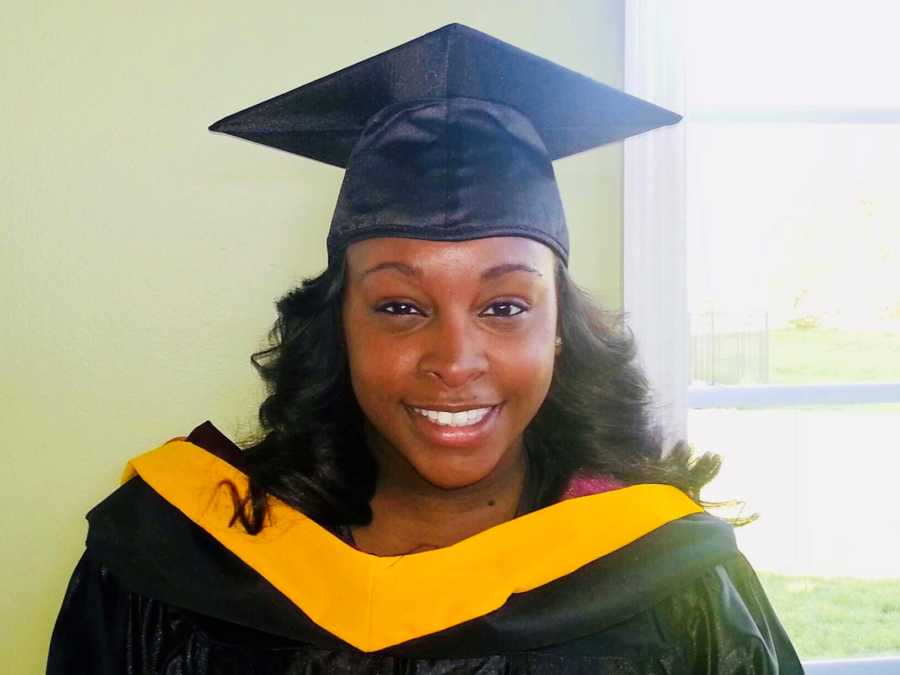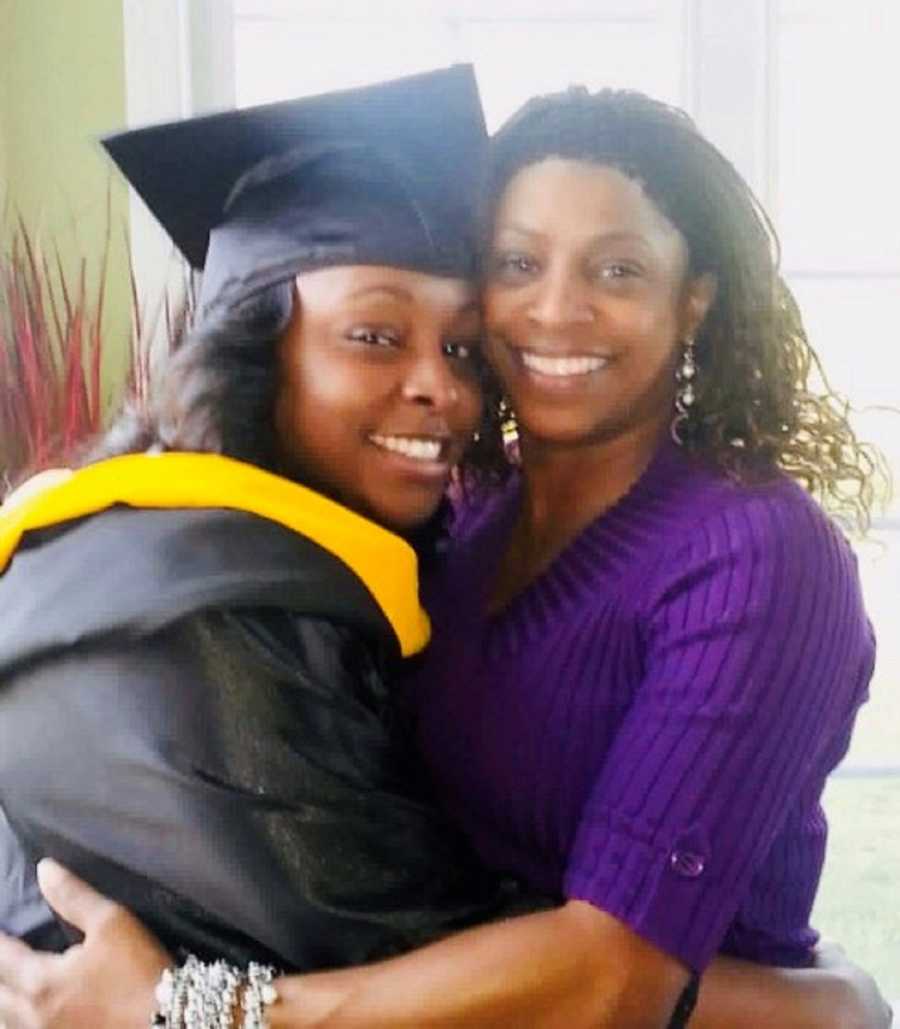 I cried one last time as I thought about the nay-sayers. I finally took a picture of my degree and sent it to 'Momma J' with the text saying, 'Finally, I did it! I kept my promise and finished my degree.'
My graduation picture and framed degree now proudly hangs at my mother's house and gives me great joy and incredible sense of accomplishment every time I see it."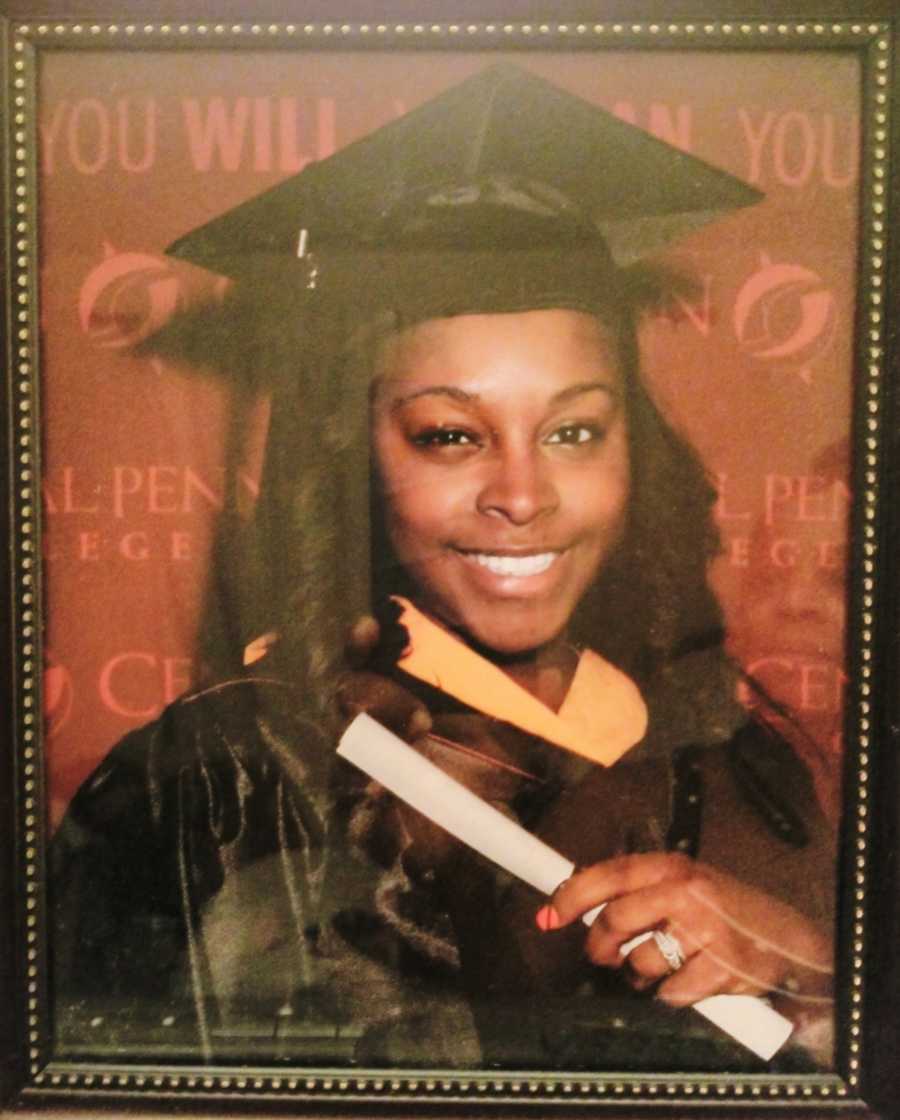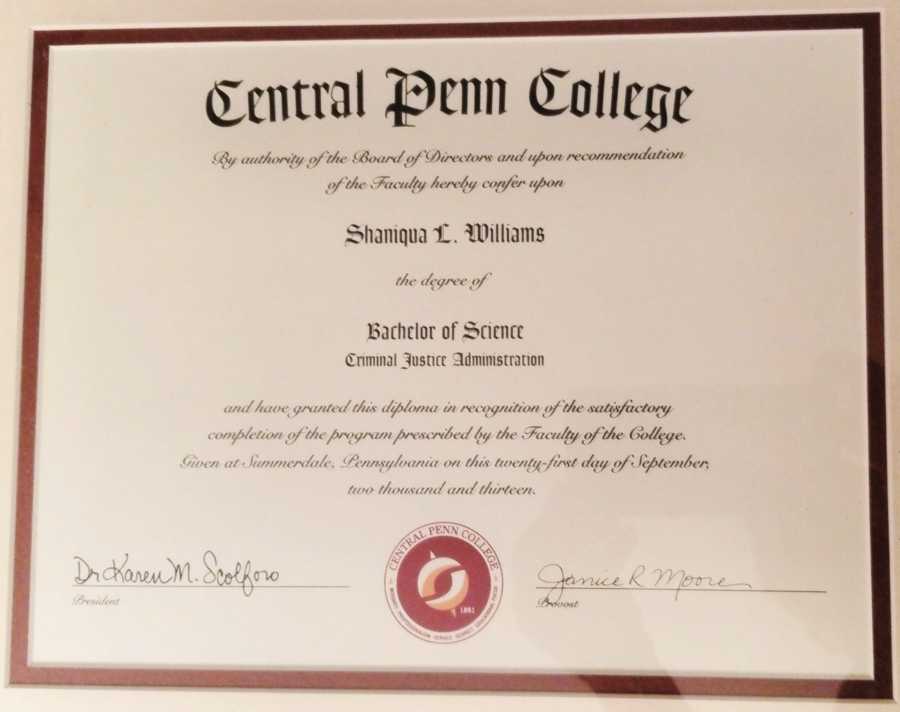 This story was submitted to Love What Matters by Shaniqua Williams of Harrisburg, Pennsylvania. You can follow her journey on Instagram. Do you have a similar experience? We'd like to hear your important journey. Submit your own story here, and be sure to subscribe to our free email newsletter for our best stories.
Read more stories of people overcoming obstacles:
'Hours shy of our wedding, at 5 months pregnant, I was assaulted. My fiancé sat in the fetal position, berating himself. 'I don't know what is wrong with me,' he said, begging me to forgive him.'
'I'm going to be honest with you guys, I didn't think I could do it.' Single mom graduates Harvard
Do you know someone who could benefit from this story? SHARE this story on Facebook with your friends and family.