"I can remember his sparkling, almond-shaped eyes staring back at mine. He was the sweetest baby I had ever seen. I was a 24-year-old nurse working in a Pediatric Cardiac Intensive Care Unit and I spent many long nights at his bedside. I didn't know a lot about Down syndrome at the time, but the bond he and I shared was immediate. I knew there was something spectacular about this little boy and his extra 21st chromosome. After one particularly exhausting shift, I left the hospital and called my mom on my long commute home. It was a warm California morning and the sunrise was streaked with peachy hues and peppered with palm tree silhouettes. When she answered, I told her I thought I would make a really great mama to a baby with Down syndrome someday. I don't know why I said that or how I could have possibly known, but looking back, that was the moment. The exact moment I knew in my bones our Audriana was on her way to us.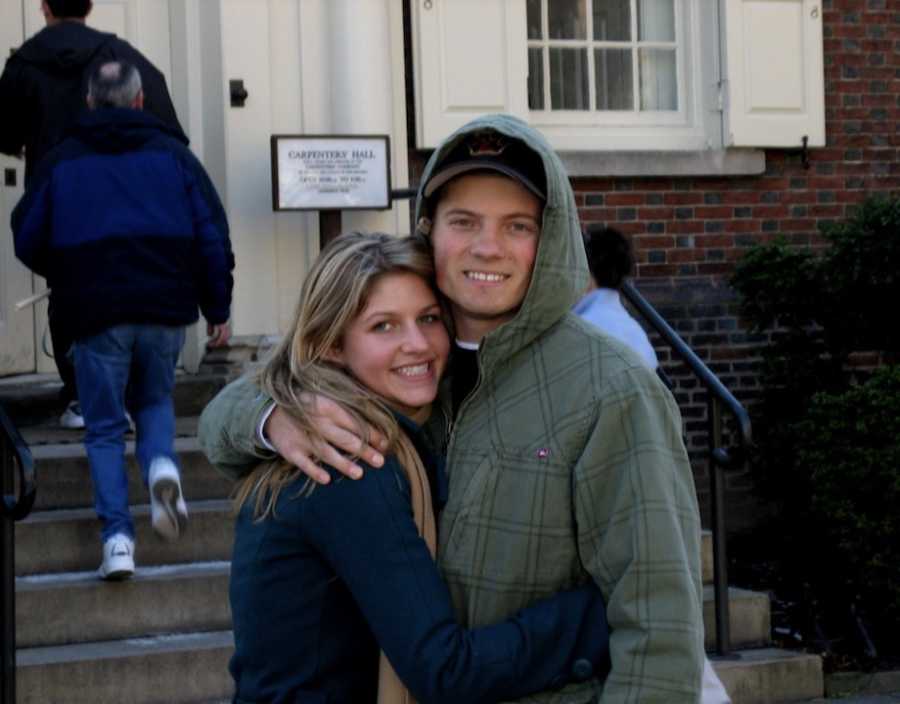 It was almost one year later to the day and I found myself staring at my firstborn dance around on an ultrasound screen in front of me. My exposed and growing belly was covered in sticky gel and as the Ultrasound Technician cleaned if off with a washcloth, I could tell from the look on her face something was off. I can't remember exactly what she said, but the weight in my chest felt suffocating as my husband and I were ushered into a small back office.
'One in nine,' the Geneticist said. Her tone was somber and her voice full of pity. 'Your baby has a one in nine chance of having Down syndrome.'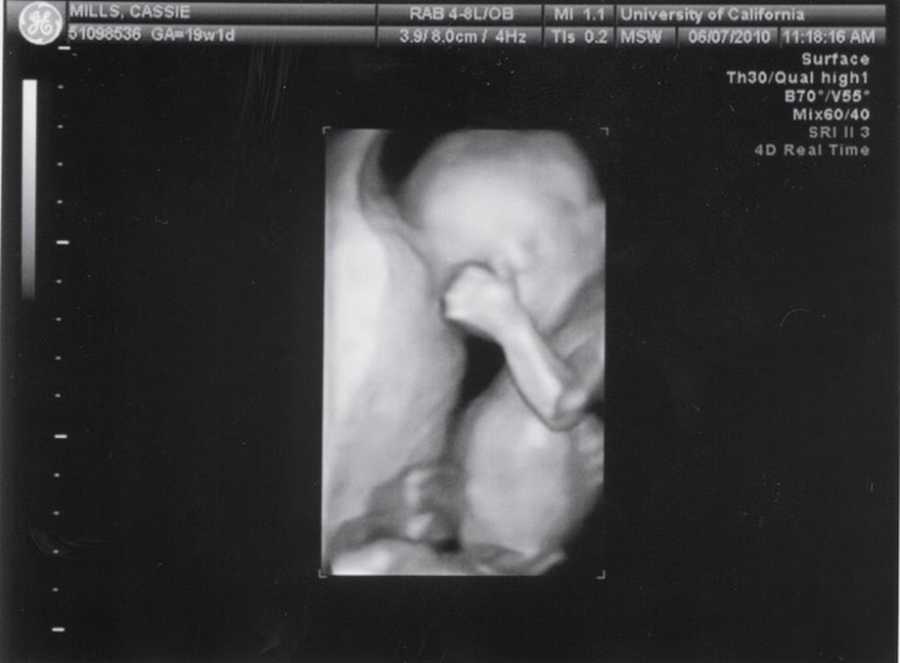 It would be several weeks before we received a call confirming Audriana did indeed have Trisomy 21, and the electricity of paralyzing grief that overcame my body on that day is something I still have difficulty putting into words. I walked around in a thick fog, longing to trade places with every other happy pregnant woman I saw on the street, blissfully ignorant to the anxiety I was feeling. I would awaken in the middle of the night, my body wracked with sobs and shaking through hot tears in my husband's arms. I couldn't believe this was happening to me. The unspoken dreams for how my child's life and my mamahood were supposed to look like had been ripped from me in one phone call and it didn't take long for my inner monologue to become hijacked by the terrorizing question of 'What if I can't do this? What if I am not enough for her?'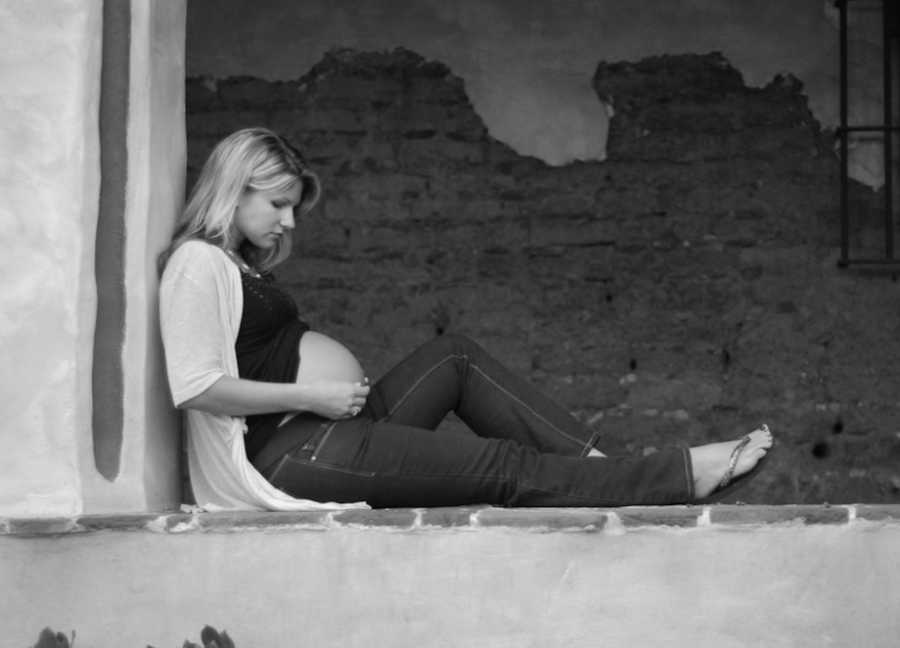 There were many dark moments during those first months. There were weeks filled with doubt. Yet, even in the midst of overwhelming fear, I couldn't stop thinking about the conversation I had with my mama all those months before. No matter how unsure I felt about what the future would hold for my baby, I knew with every cell Audriana was meant to be ours. I was meant to be her mama. For me, there was only one choice to be made. My terrified heart whispered, 'You can do this. Take the leap.' So I did. Right into the deep unknown.
I would give almost anything to go back in time and scoop up that scared and grief-stricken mama heart of mine. To hug her tight. To promise her it was all going to be okay. To tell her the gift she was about to receive would be beyond her wildest dreams. To show her in just ten short years, she would be splashing in the open ocean, rock climbing, and hiking the California coastline with her smart, spunky, and fiercely independent daughter. That her little girl would meet dear friends who love her for exactly who she is. That despite the medical unknowns, learning challenges, and a society that is not quite ready to embrace those who are differently-abled, Audriana would be her greatest and most compassionate teacher. A teacher of the most meaningful and healing life lessons imaginable. I would remind her in a world that so often glorifies accomplishment, perfection, and academic accolades, becoming a mother to a child with Down syndrome would redefine her belief in the value of love and acceptance. I would promise her this is just the first chapter and all the ones to follow will be laced with unimaginable joy.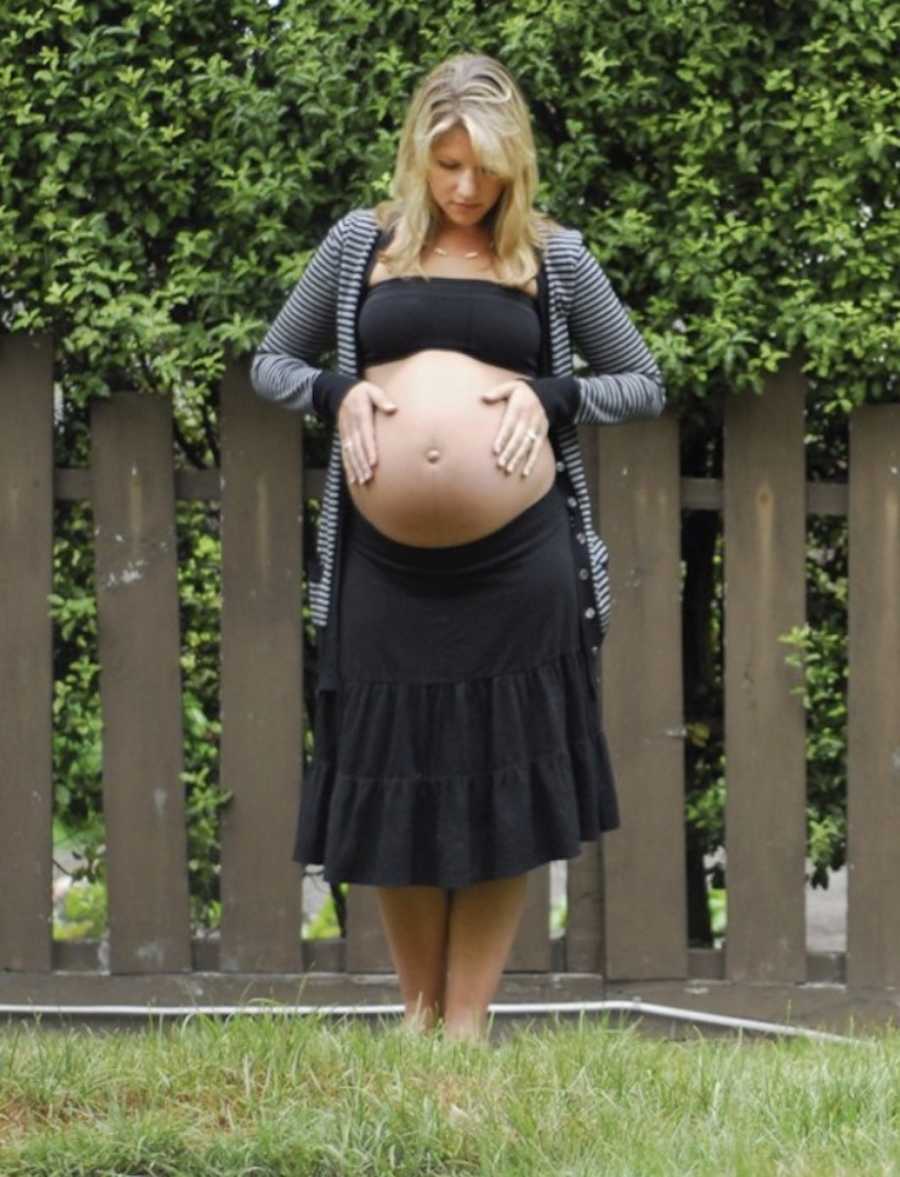 The only tears that were shed on the day my sweet girl came into this world were those of happiness and celebration. As I cradled Audriana's tiny body close to my chest for the first time, breathing in her ocean blue, almond-shaped eyes, a wave a peace washed over me. In place of what had felt so broken before, there was now only hope, belonging, and the promise of new beginnings. With her in my arms and for the first time in my life, I had come home. Newfound courage was beginning to awaken within me and although I didn't know yet where it would lead us, I could feel the power of its momentum building.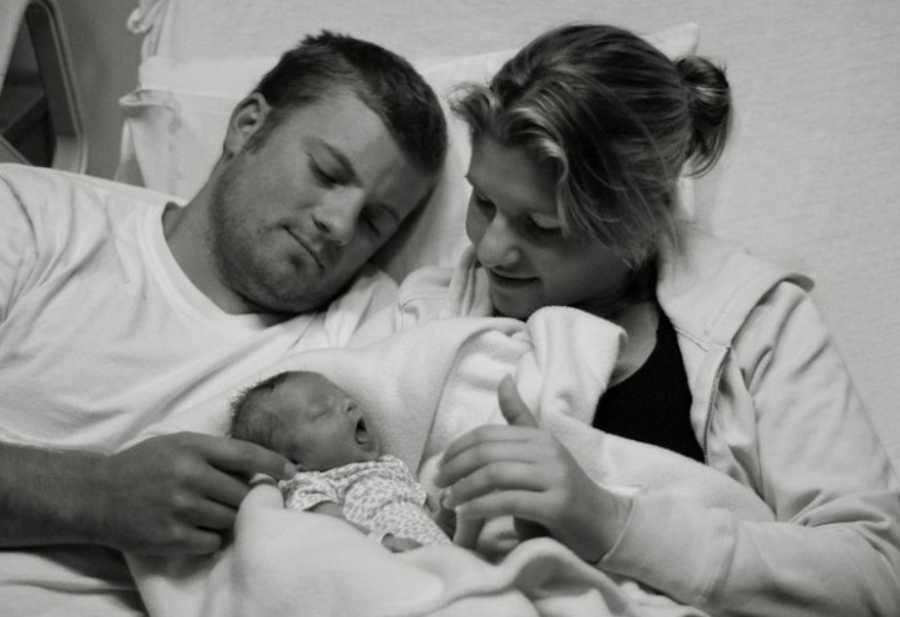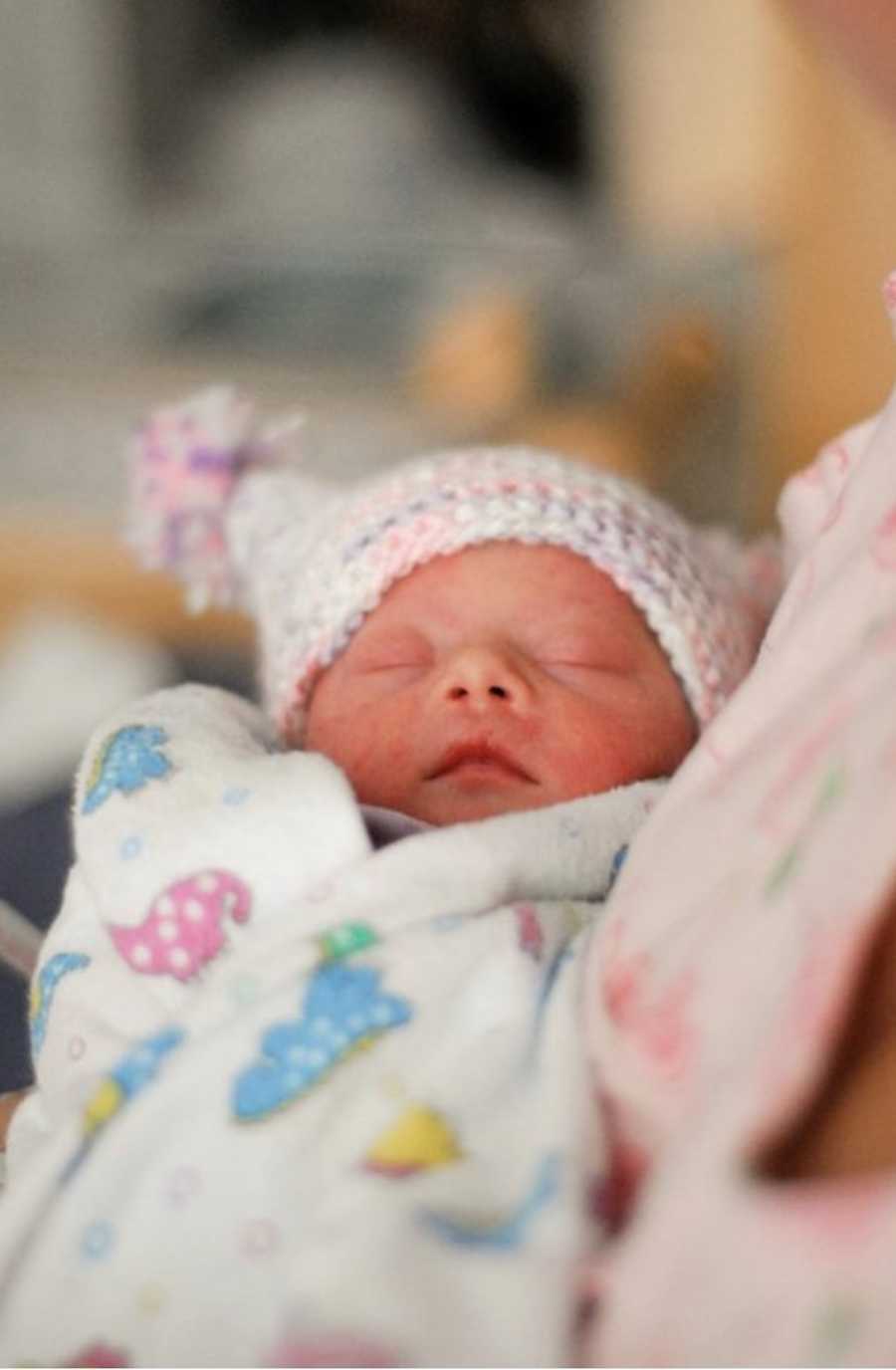 You see, I didn't believe in myself back then. I do now. Throughout the past decade of our journey, I discovered it wasn't my daughter who needed ME to teach her how to navigate what truly matters in this life. No. In fact, I am the one who needed to learn from HER how to truly love others and ultimately, myself. Spreading loving kindness has always been Audriana's superpower. As I have watched her bravely face adversity and conquer hurdles with determination over the years, I have grown to embrace my role as her mama and advocate with confidence and overwhelming gratitude.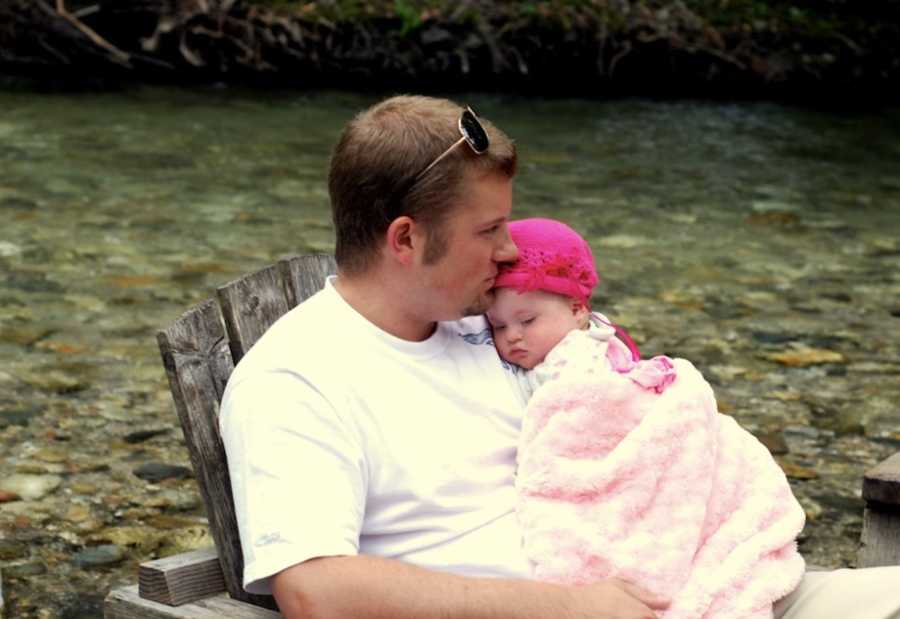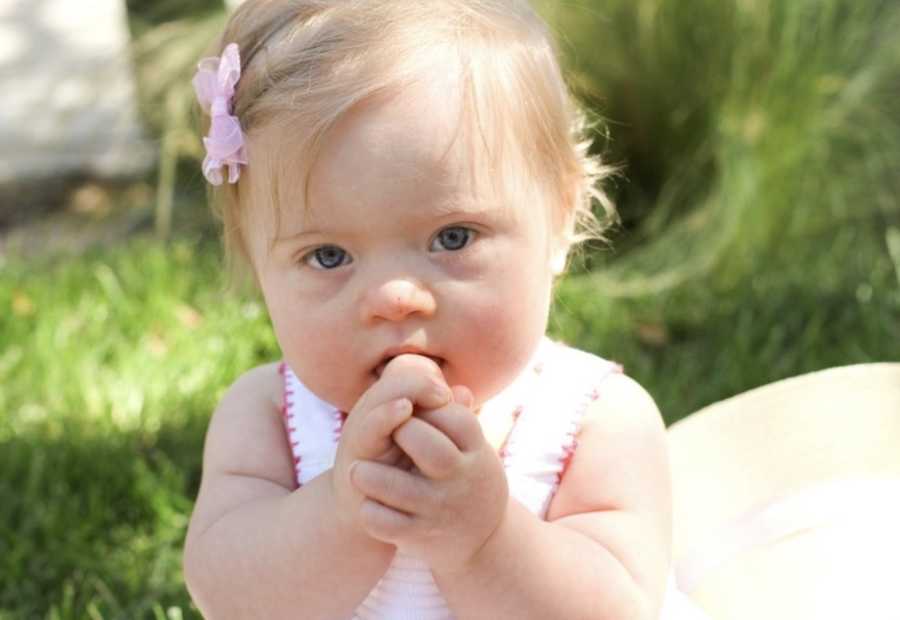 Mamahood is the hardest thing I have ever done. Not because Audriana is hard. Not because having a child with special needs is hard. No. In many ways, loving my beautiful daughter has been, in fact, the easiest and most natural thing I have ever experienced.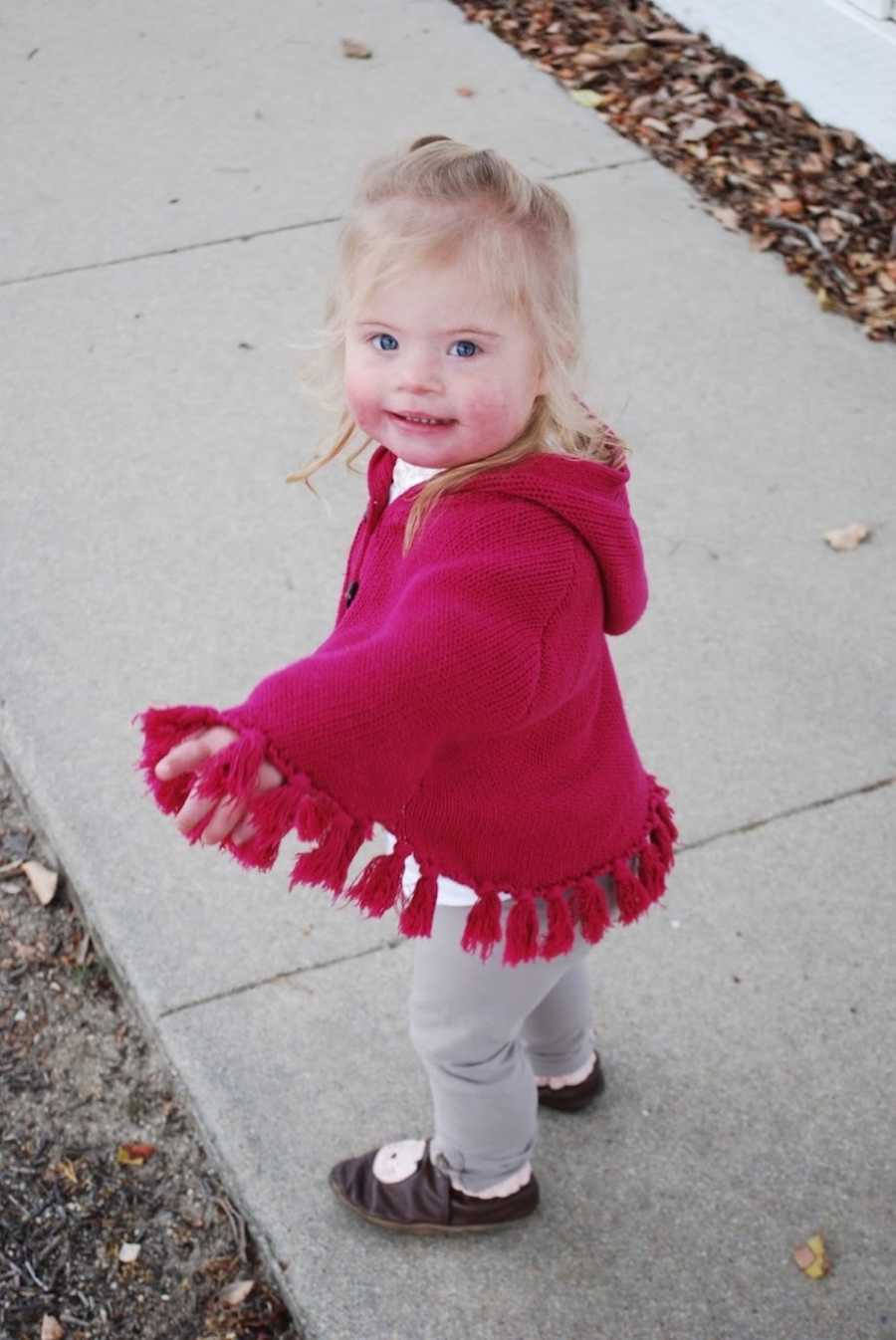 The difficulty I speak of has not been fueled because my child happens to have Down syndrome. Instead, it has been my own expectations, fear of inadequacy, the pressure to be a 'good advocate,' and the insecurities deep inside my core as a woman and a mother that have completely turned my world inside out. For that, I am forever thankful. To root out, examine, and toss aside all of those silly little things I thought really mattered in this world before her. She is the one who gave me the strength to face that.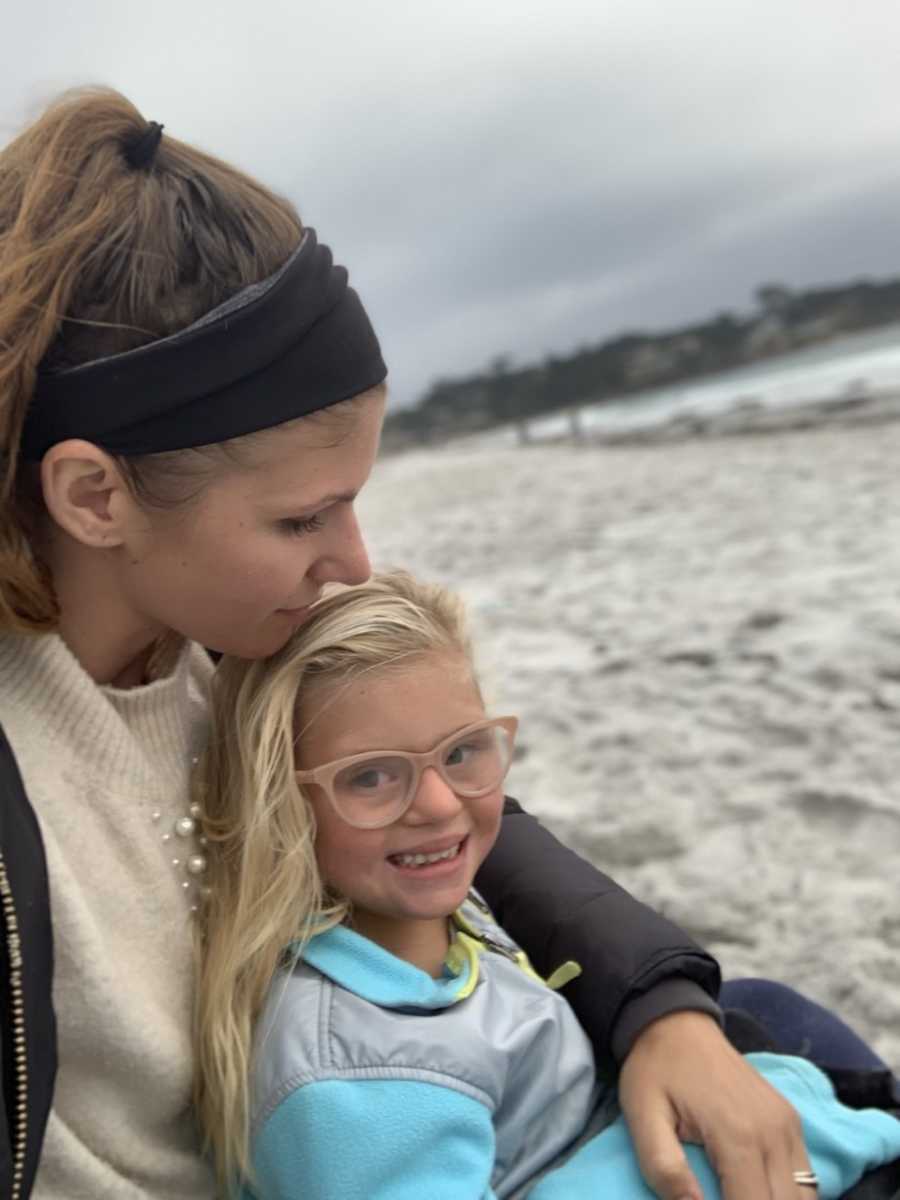 I stand here today to tell you there is no more humbling or rewarding gift than to be stripped of what I thought my mamahood path should be and to instead be given the true, real-life joy of perspective and acceptance in raising the precious soul that is Audriana.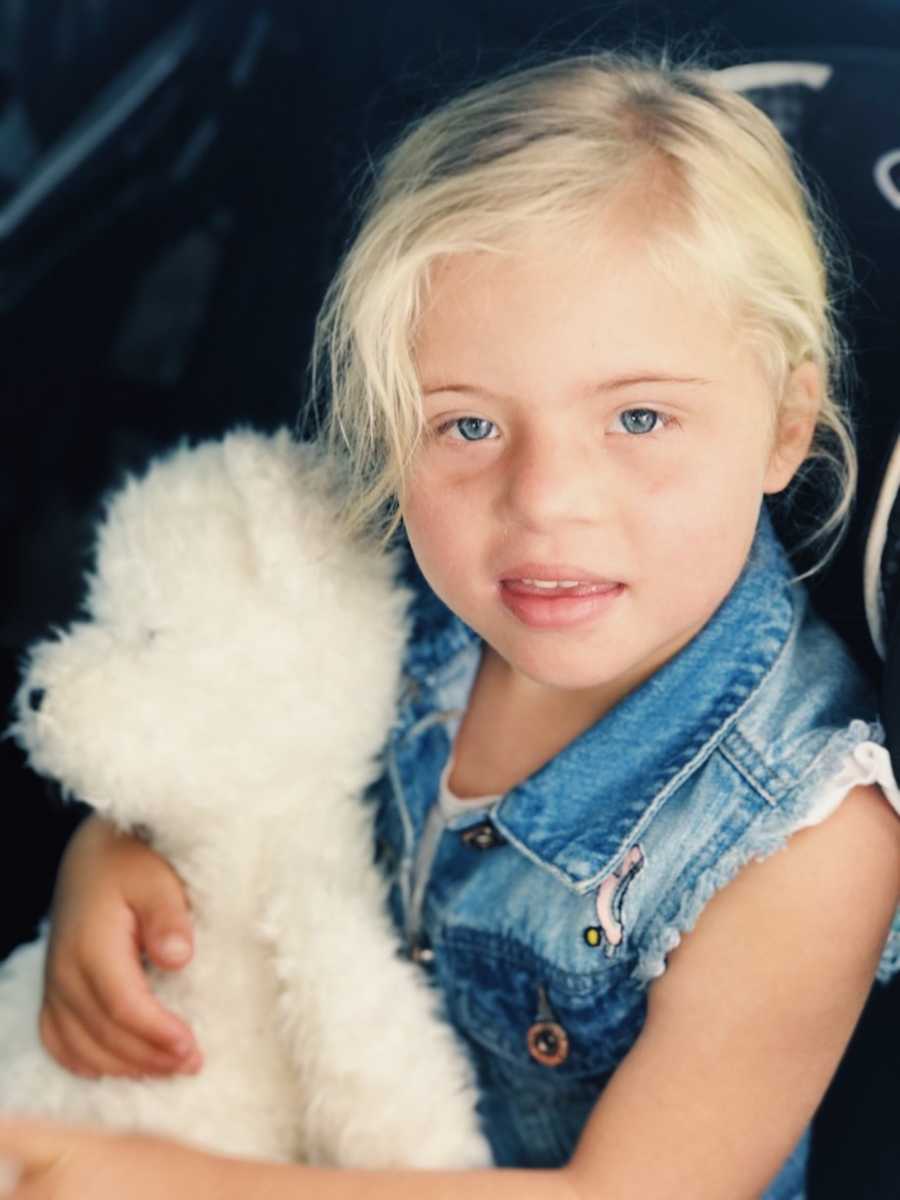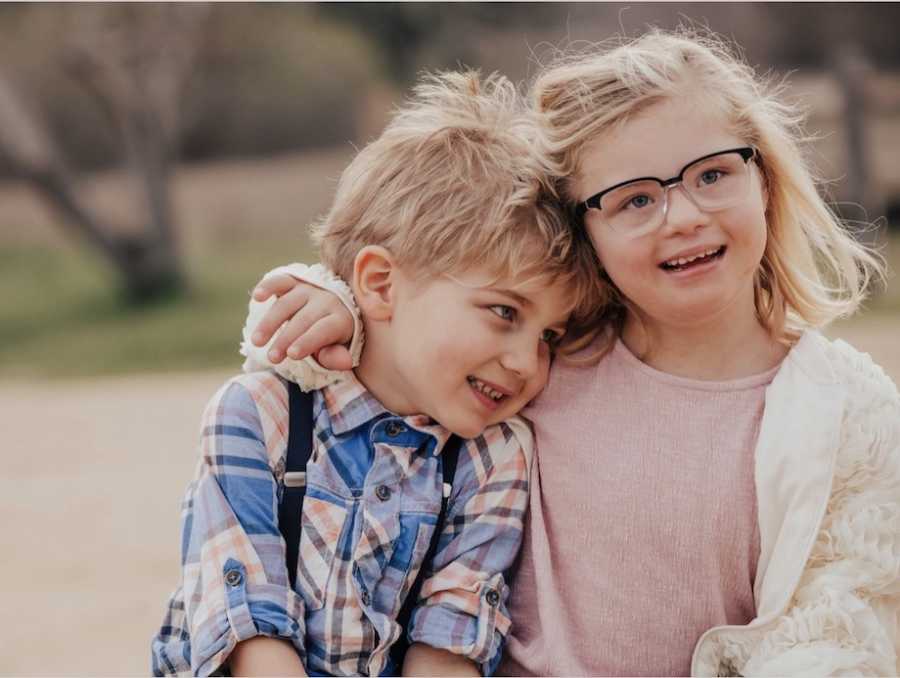 To those of you who are just beginning this remarkable journey, please remember:
It doesn't happen overnight.
Be patient with yourself.
I promise with everything in me that you are enough.
Allow yourself to grieve.
Don't let anyone tell you that you can't.
Accept your feelings without judgment and then start taking really good care of yourself.
The unknowns will peel away. Layer by Layer.
Let your child guide the way. Follow their lead.
Great joy is ahead, dear ones."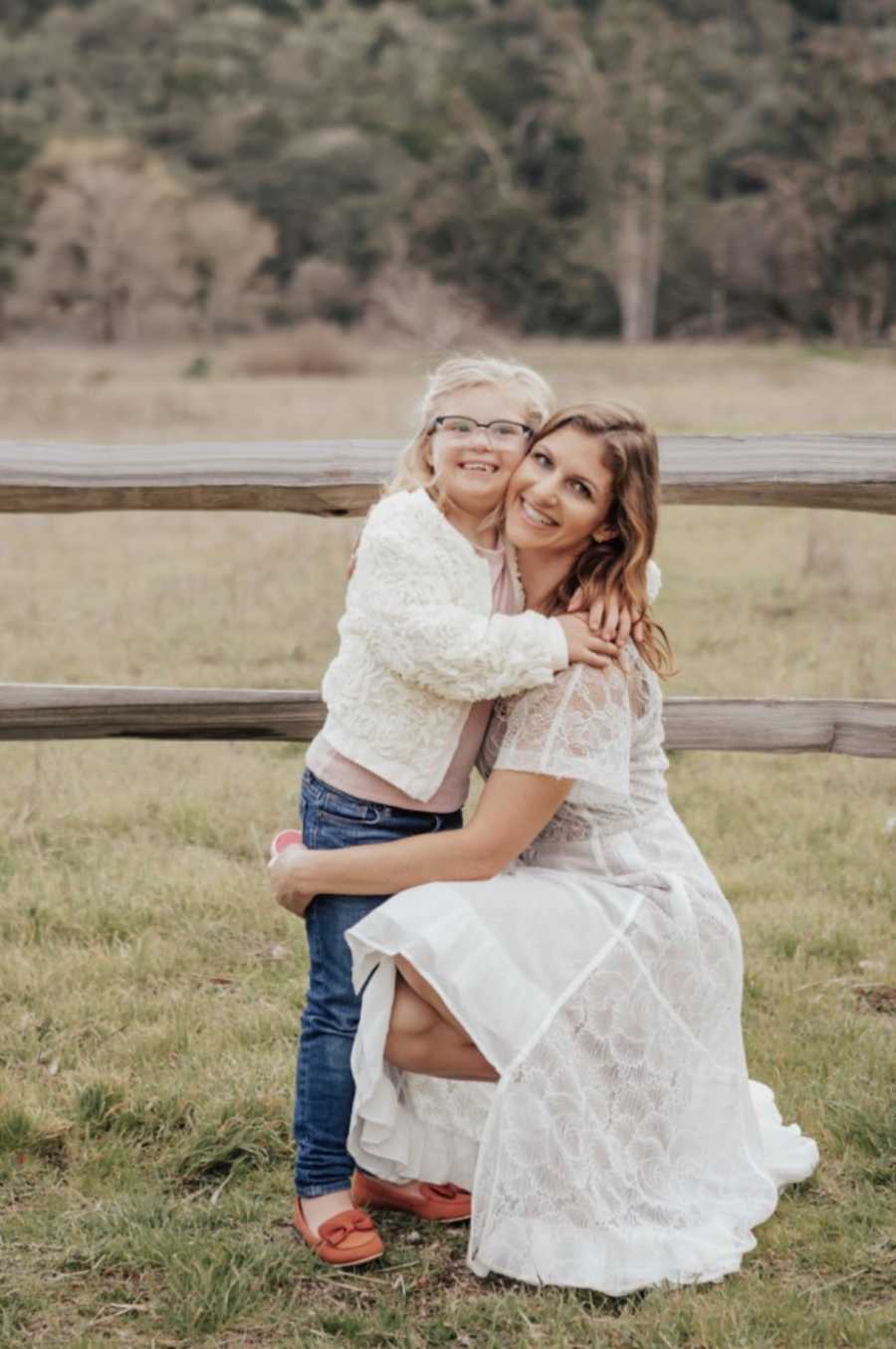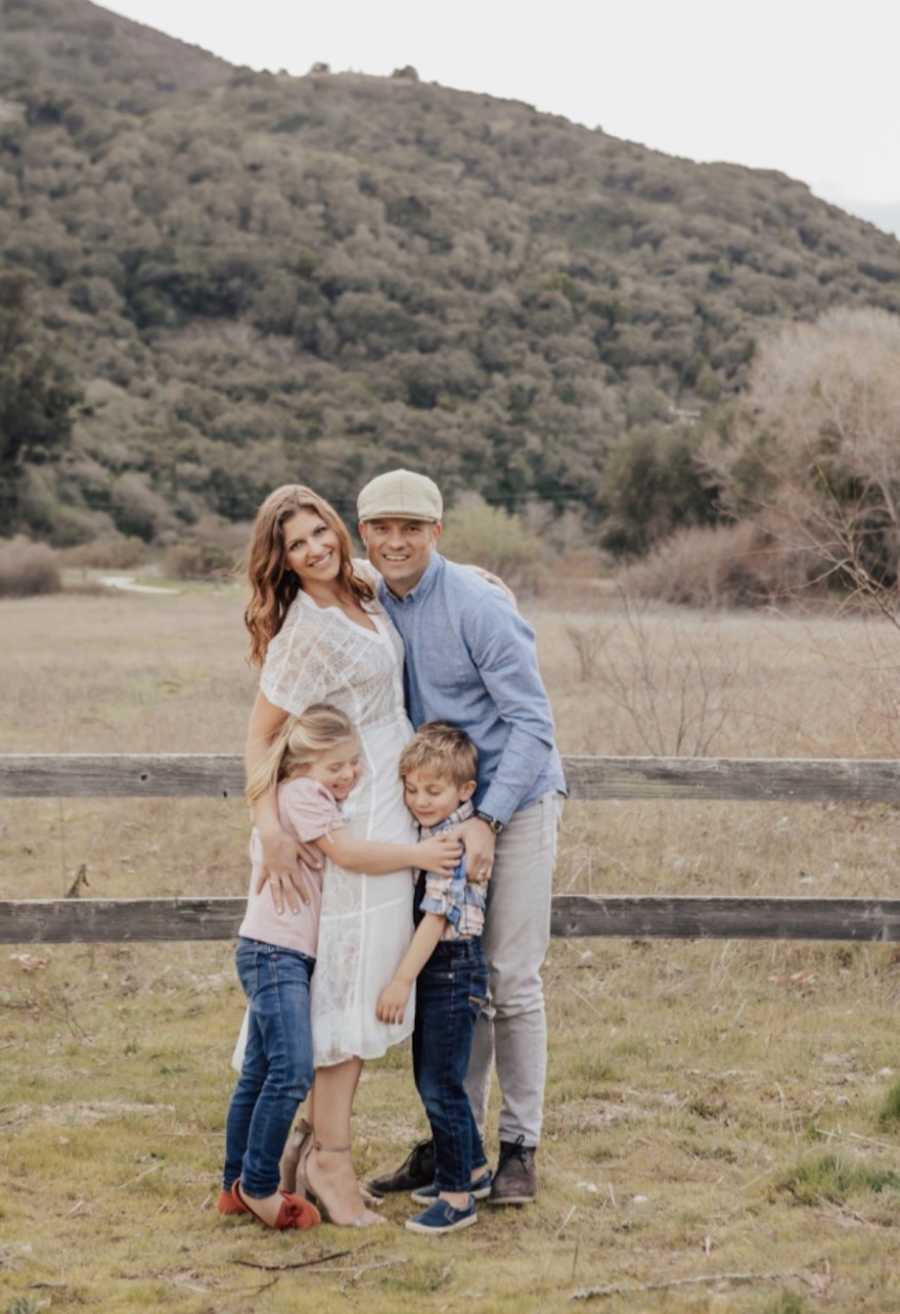 This story was submitted to Love What Matters by Cassie Mills from Carmel Valley, CA. You can follow their journey on Instagram. Do you have a similar experience? We'd like to hear your important journey. Submit your own story here. Be sure to subscribe to our free email newsletter for our best stories, and YouTube for our best videos.
Read more touching stories like this:
'Who is this stranger they placed on me? This is absolutely NOT my son.' I couldn't look at my husband.': Mom to son with Down syndrome says 'I have been so beautifully humbled'

'We found our phones with several missed calls, texts. 'Congratulations! You've been matched with a baby boy…' We immediately melted into tears.': Couple adopt baby with Down syndrome, 'He was absolutely worth the wait'

'My principal said, 'I'm adding a boy to your class. He's from foster care and has Down syndrome.' I felt this tug on my heart. 'I want to take him home.': Single mom, kindergarten teacher adopts down syndrome student
Do you know someone who could benefit from reading this? SHARE this story on Facebook with family and friends.