"Being a full time single dad, I think I navigate to hanging around other single parents. Parents that are in relationships are fun to be around, but I end up feeling like a third wheel. Friends without kids are great too; it's just hard to align schedules and activities with me having children.
So, being around other single parents just make sense and makes me feel like I fit in. I try to hang out with both dads and moms, because it's nice to have a diverse group of friends. However, to be honest, there will always be slight differences when hanging around single dads versus single moms.
One of the most obvious differences is that since we are both single and they are a female, of course I'm going to naturally observe things about them and their character that I find appealing or attractive. It's not something I purposely go into these little hangouts for, I would say it's more a subconscious thing.
With all that being said and with 100% honesty, yeah, I do it and I think in some ways we all do.
I've met a lot of single moms over the years through the natural course of life as a parent: birthday parties, school functions, at the park, etc. Although my intention for writing this isn't to stereotype anyone, I did want to share some of the typically overarching amazing characteristics I've seen in single moms and why I find them so incredibly attractive as a single father:
1) They get it.
Single parenting is freaking hard to explain. Just like so many things in life, people have to go through it before they can really understand it. I don't claim to understand so many aspects or struggles of life, but single parenting is something I think I really get. For example, my kids don't need a "new mom." There's a big difference in being kind and loving to my children versus jumping ahead of their own mother (no matter what state of their relationship at any given moment, she's still their mom). Also, they understand the responsibility I'm under just being a parent.
Emotionally it's rewarding but it can also be extremely draining. Financially, it's challenging. Even if child support is present, money is bound to be tight. I love people who budget and are wise with their money. Single moms are typically wise with their budget. Also, trying to explain my lack of time or how hectic our everyday life is to someone who isn't a parent is basically impossible. I don't have that much free time. Especially during the school year. Since quality time is one of my main love languages, it makes this a big challenge.
I need someone who understands that my kids come first in every way (at least until we would ever get married, but that's a whole different situation). Not saying that a significant other doesn't deserve attention. It's important to make sacrifices to spend time together, it's just that I don't want those sacrifices to negatively affect my children. I'm willing to give up some sleep, personal hobbies, volunteer activities I enjoy, but taking away from my kids isn't something I'll ever be cool with.
I like to see those same values in a partner. As much as I love quality time, I get a strange sense of happiness to read a "maybe next time" text from someone I'm interested in, because they are doing something fun with their kids. It shows integrity for someone to put their kids first before their own desires.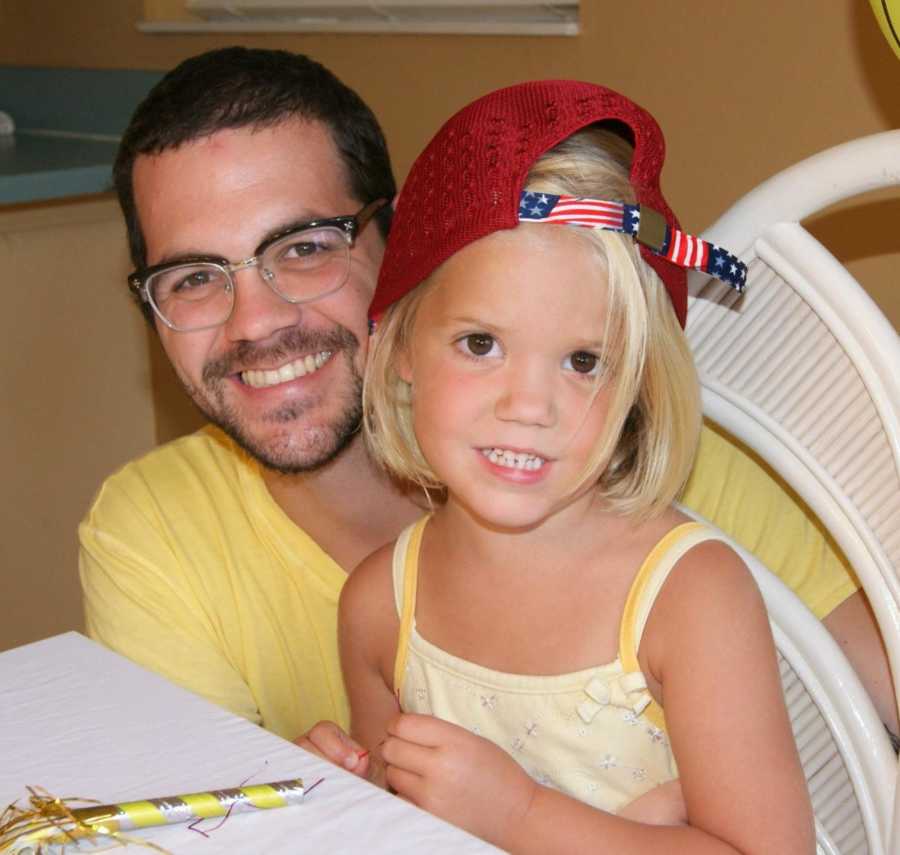 2) Single moms live in beast mode.
I'm telling you… Those ladies get things DONE, son. Being a full time single dad, I feel like a novelty in our society. The idea of a full time single dad is still different and somewhat unique. I get cut so much slack by everyone.
When me and my kids show up somewhere 10 minutes late in mismatched clothes, shoes on the wrong feet, and Chex Mix spilling out the van door with one kid carrying a frog and another with 2-day old face-paint still visible, people just laugh and say, "Well… the Megows are here." Don't get me wrong, I 100% try my best but sometimes having everything perfectly done just isn't possible. I love the grace that's extended my way! However, my point is that I know single moms aren't afforded this much leeway. It's sad, but single motherhood is just ingrained as a norm in our culture.
Society expects them to still be "pro moms" without the support of a partner. And for the most part, they deliver. Single moms run circles around me. I know quite a few, and sometimes I just stand in awe of how they can dominate life's challenges. I absolutely love it. One of their kids needs cupcakes for a soccer function and another needs a costume for a school event (both by the next day).
A single mom will find time to get this stuff done along with keeping a clean house, staying on top of laundry, shopping, cooking, and being involved in church/community events (and a lot of times working outside the home on top of it all). Not only that but there's no "Honey Do" list for single moms. There's a "I have to do this list" they make for themselves. That amount of grit and determination is so unbelievably beautiful to me.
Fix a broken chair – their responsibility. Cut the grass – their responsibility. Get the oil changed in the car – their responsibility. Change out the dryer hose – their responsibility. It's just a constant cycle of being busy, tired, and putting their kids before themselves.  I'm so drawn to self-sacrifice and hard work. I can't think of a more appealing trait in a potential mate than someone who constantly puts others before themselves. Single moms are one of the best examples of that in my opinion.
3) Casual dating/hookups are out of the question.
The reason I feel like this is because dating as a single parent can be intense. Like I said earlier, I don't have much free time and the energy I spend in a relationship is an investment. I don't have the time/energy to just go out to dinner with a different girl a week.
My kids and I have blanket forts to build, coloring books to finish, frogs to find, bedrooms to clean, video games to beat, and adventures to have. When I do commit to someone in a dating way, it's going to be a legit relationship. Because really, me seeing anyone involves my kids as well. They've experienced instability.
They've experienced having their mom leave. I must be mindful of that when I'm thinking about a relationship. For the most part, single moms are keen on that concept too. It's vital to be able to trust someone explicitly. That kind of thing takes time and commitment to a relationship.  Being a single parent, you are basically forced to be mature in decisions since basically everything involves your children.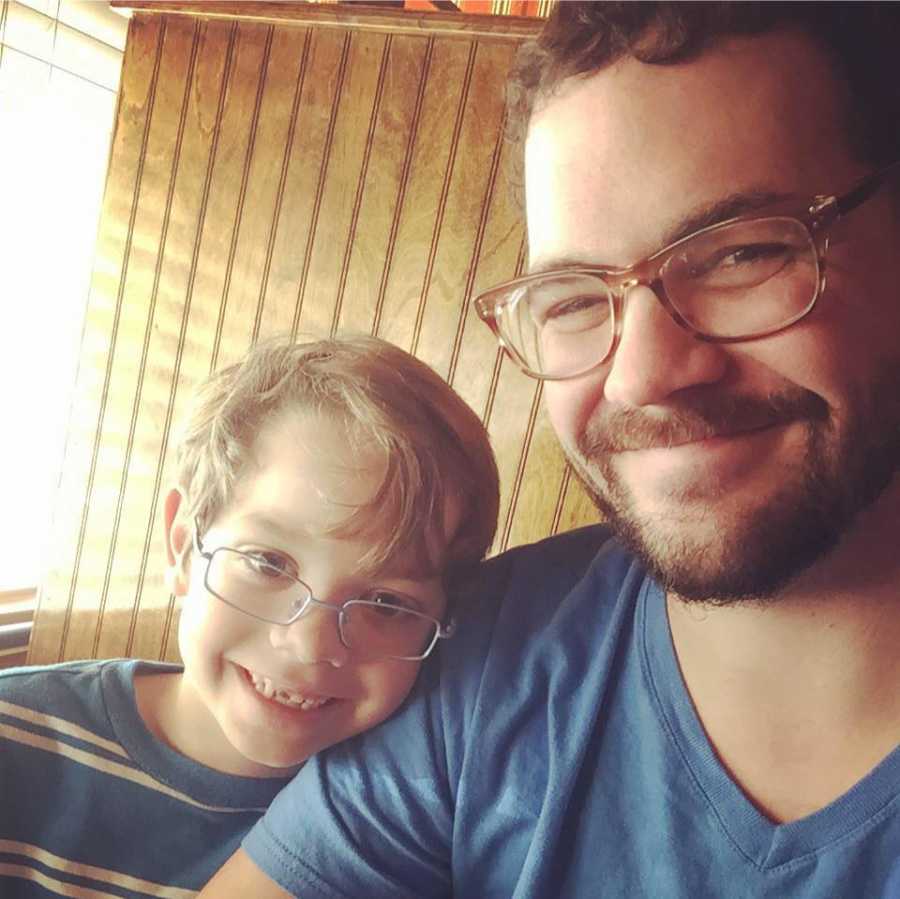 4) They are normally down for whatever kind of fun.
While it's always a huge treat to have a fun and fancy date night, the probability of those happening every weekend after having children diminishes significantly. There's quite a few elements that factor into this: free time, money, giving kids time to recharge, and probably most important- building relationships with our children, both as a parent and girl/boyfriend of a parent.
Many times, our weekend nights are spent sitting at home, just hanging out. For example, last weekend the kids did a canine fashion show with our dog (don't worry, he loves the attention. Haha). It's just easy fun that results in easy conversation. What a great way to get to bond with your kids and to build a relationship with the children of a person you are dating.
5) They already have children.
I think this is a big one for me and probably the most important on this list. Also, this might not make a lot of sense to some people, but it's just my opinion. I love the idea of a blended family. Honestly, I haven't experienced it yet, but I've heard how challenging it can be.
After weighing all the options, I think this situation is ideal for me. Here's why… Sometimes my kids miss their living with their mom. Of course, she and I have a healthy and positive co-parenting arrangement, which means the kids get to spend time with their mom as much as her schedule allows. But they still don't get the feeling of living with both parents.
If I get married again, I would be extremely hesitant to have natural children with my wife. My kids have been through enough with their mom. I think it would so unfair to them for the new baby to grow up and have BOTH of his/her parents living in the same house. Forcing my kids to have a sibling who gets full access to both parents while they are left missing their mom would probably lead to more emotional issues down the road.
To be honest, kids who have suffered through their parents' divorce truly don't need any more emotional stress to deal with. Events like Mother's Day, Christmas, birthdays, etc. can be tough in my household. Having God stitch together a Brady Bunch situation would be my dream family setup. Again, I'm 100% that there are a TON of challenges with this type of household, so that's why I pray about things before committing to anything.
On a side note, I do love the idea of adoption as a blended family. We would be a probably fairly large group of people who have all been through some kind of emotional heartbreak, but brought together as a family.
Those were just some thoughts floating around my head. So, next time you see a single mom, give them a big high-five and some encouragement. I guarantee they are freaking tired and drained more than we can understand. And guys who are looking for a potential mate, I would suggest looking for one of these special kinds of ladies. They are truly incredible."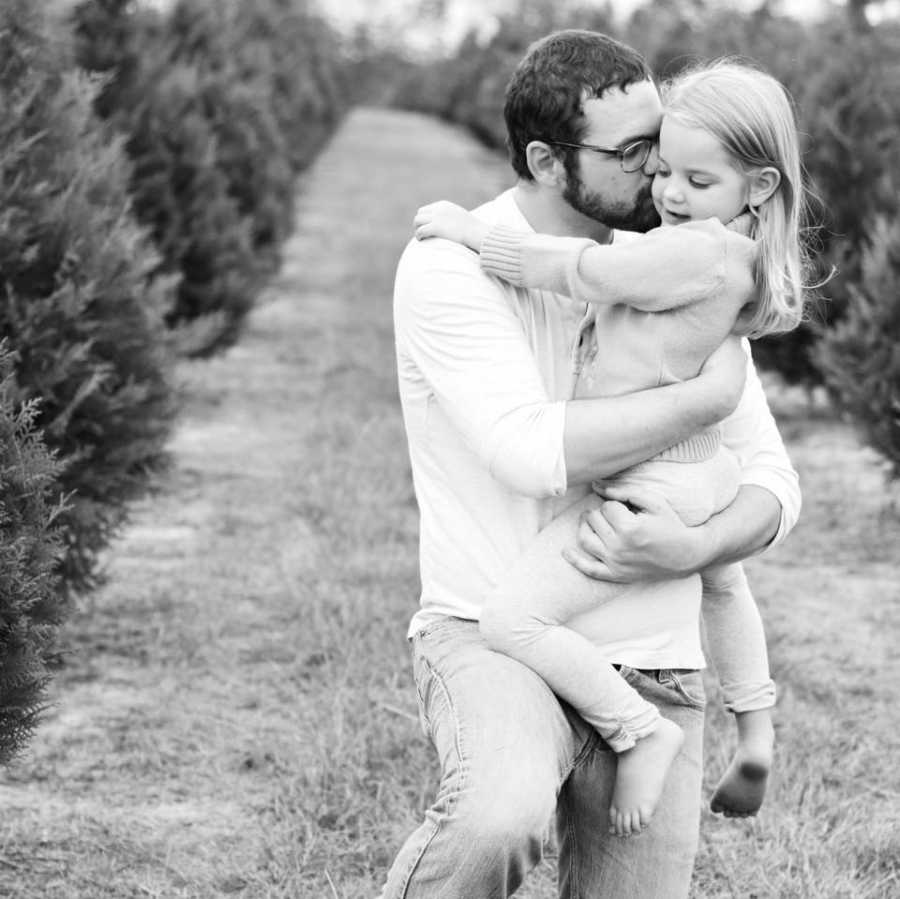 This story was submitted to Love What Matters by Seth Megow, 33, of Valdosta, Georgia. Subscribe to our free email newsletter, Living Better—your ultimate guide for actionable insights, evidence backed advice, and captivating personal stories, propelling you forward to living a more fulfilling life.
Provide beauty and strength for single moms and dads. SHARE this story on Facebook with your friends and family.