"I sat in it. The moment after the words spilled out of my lips, and my kids began to cry. I cried with them and sat in it. Sometimes life is so damn overwhelming. Every turn I have been taking in the past six months, I keep thinking 'this is where the pain ends, and the growth begins Aimee- hold tight- there can't be more' and there is always more.
Social media sees me on a Caribbean island right now, drinking fruity drinks, and floating in the ocean, saying things like 'You are on vacation again?'. And I feel like a fake. They don't see the moments like this, that I want to be anywhere but here.
Paradise isn't a place it's a space.
Parenthood is hard. Parenting a child who is Autistic and is rigid in his thinking, is even harder. Parenting a child with a flaring brain thanks to PANDAS/PANS plus Autistic, is somedays impossible. This particular day, it broke me. I was broken in shambles, screaming and crying. I didn't want to be anyone's mother that day. I just wanted to be me.
The part they never warn you when you have a child with special needs and other children that don't is, most of who you are will go to the one with needs and the scraps of you to the ones who don't. There isn't enough of one mother and one father for everyone in this case. Never mind seeking enough of me to be wholly, truly me.
So, the next day I promised to walk the place they called paradise, in order to seek the space of paradise.
While everyone was still waking up, I walked the beach in a cry out to God. Help me find my way. God reminded over and over that He made me perfect, and that I will see why I need to endure this when all is done.
I was angry. I wanted more. I need more answers than that! 'GODDDDDD Do YOU HEAR ME?!"
So, the next day, I got up early and did the same. That day he prompted me to write in the sand what is Love. The answer immediately came to me 'God Is Love'. Love is always the answer. I cried some painful tears to Him. Then I turned my pain upside down and thanked Him for it. In fact, I spend twenty minutes naming and crying all the things in the past six months that have caused me to break and thanked Him for it.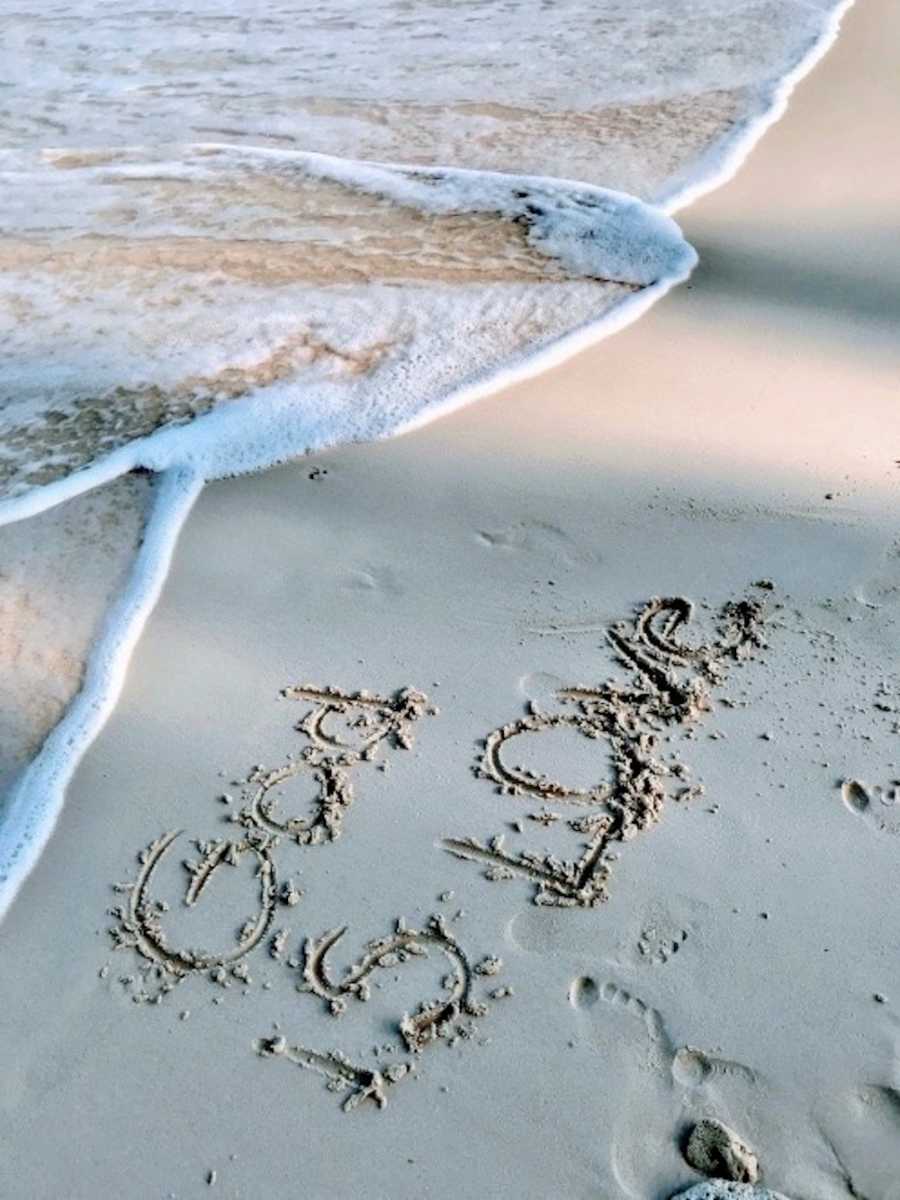 Then it was there – as gratitude birthed it- the space of paradise. When you have accepted, for whatever it is, and where you are at, that it will serve in the greater good- in LOVE, you find a sense of peace that it is worthy of you howling a big ol' SOS.
On the way back to hotel moments later, I found a beat-up dime floating in the ocean. I picked it up and heard the Lord tell me: 'See this dime. It's thin and beaten up, but it has survived. It can be cleaned up, but it will never be what it was because it has been transformed. This is what I am doing to you. I am getting to your core and transforming you. You will be beaten up; you will feel like you have been stripped through all the layers. And then – in the rawest space of you- I will USE you in ways you never saw coming'.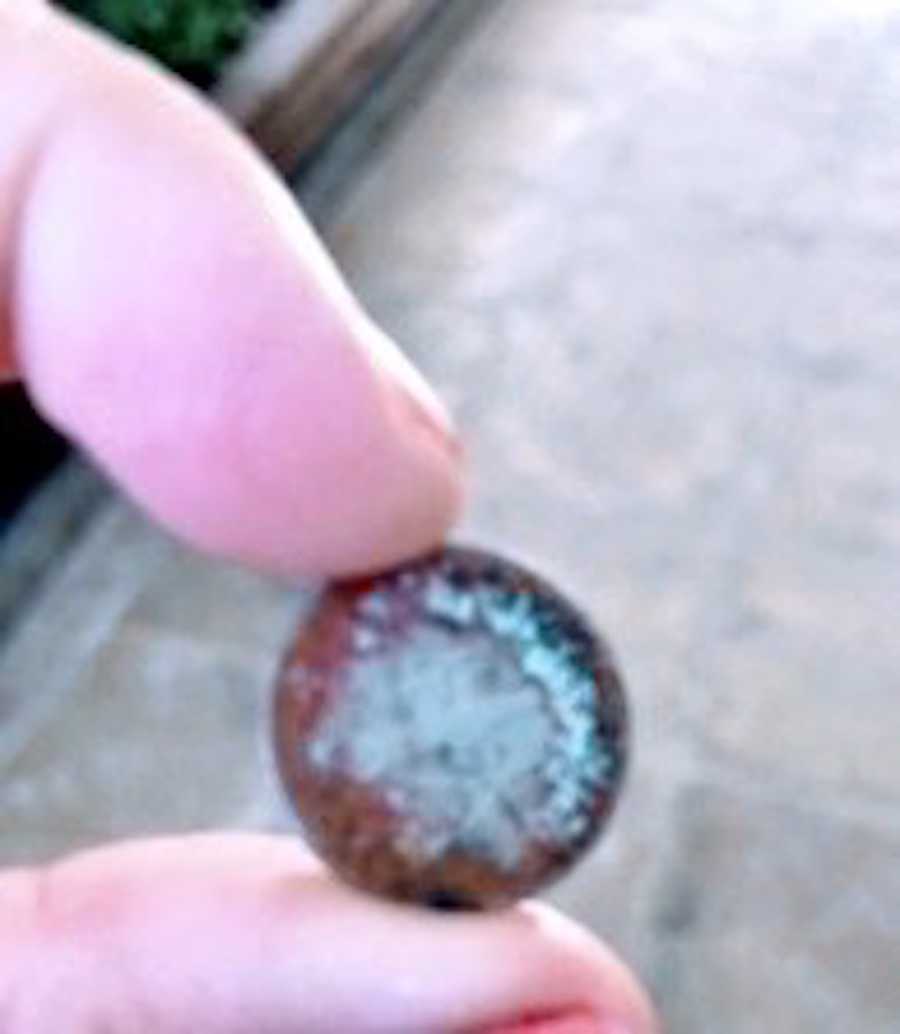 So, I held that beat up dime close to my heart thinking about God's promises to me. That even in my faults, when words spill out of my mouth, or days I am the worst parent in the world who no longer feels like parenting- He loves me still. Just as I love my own children, He loves His.
No promise in the universe, no binding document, no forever planned anything, derails what is the MOST important bind- and that is Jesus loves me no matter what.
It is important to note we have had mostly joy on this vacation. However, I felt it imperative to say, looks can be deceiving. My greatest desire is to share my truth. I truly believe this is where I will rise.
My truth is- I love to be positive. I love to love. I love to seek God in everyone and everything.
But I'm also human. And life is hard.
When I am raw- I share my best self. May you excuse the battered part of me and see the work He is creating.
May we honor the space He places us in, thank Him for it, and have faith that paradise isn't a place but space.
Be the paradise.
Claim the space."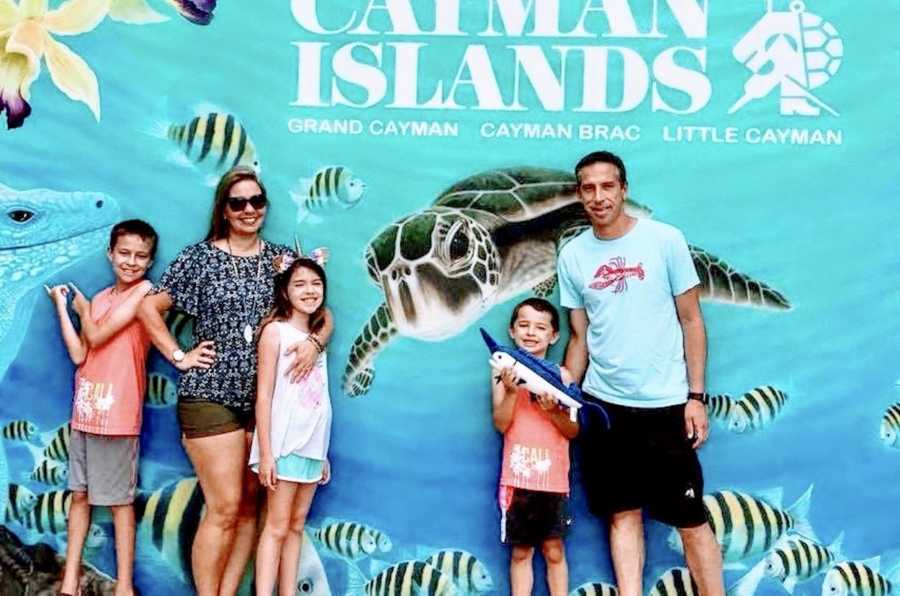 This story was submitted to Love What Matters by Aimee Dos Santos. Visit her website here. Do you have a similar experience? We'd like to hear your important journey. Submit your own story here. Be sure to subscribe to our free email newsletter for our best stories, and YouTube for our best videos.
Read more stories like this: 
'In my dream, this man I didn't know was so clear in my mind. 2 days later, I saw a guy standing by the lake. It was him!': Woman in awe after 'the power of faith' and 'waiting' brought her the love of her life
'Hang on one second.' She paused, closed her eyes, and bowed her head. Confused, I asked if everything was okay. If she needed to leave.': Woman vows to 'do the right thing' after witnessing friend's act of kindness
'What's wrong?' My tattoo artist emerged from the back, visibly shaking and crying. 'I just HAD to take in this moment.': Mom loses twins, 'uncommon' first names combine to match name of tattoo artist's late grandmother
Provide beauty and strength for others. SHARE this story on Facebook with your friends and family.