"The holidays are always a good reminder how everything that happens in our lives is meant to teach us something. These experiences; the good, the bad, and the ugly, accumulate to help us grow into the people we are.
In 2005, my life was turned upside down. Hurricane Katrina blew everyone's life to hell and then we had to pick up what was left and learn to live again. After becoming a 'refugee' in Memphis, I decided to move out west because I had always wanted to live in LA. I had stars in my eyes and dreams of making it big. I loaded up my little blue Mazda Protegé and started my journey across the country to become a famous pop singer. It was just after Thanksgiving when I moved, and I was lucky enough to have a couple of sweet friends to meet up with when I arrived. Christmas time was quickly approaching, but I wasn't ready for it. Y'all, I loooove the Holidays. I always have. There are so many things about this time of year that are special to me…the decorations, the cheerful people, and most of all, my family. I didn't realize how big of a role family played until I moved. I had to relearn how to enjoy Christmas.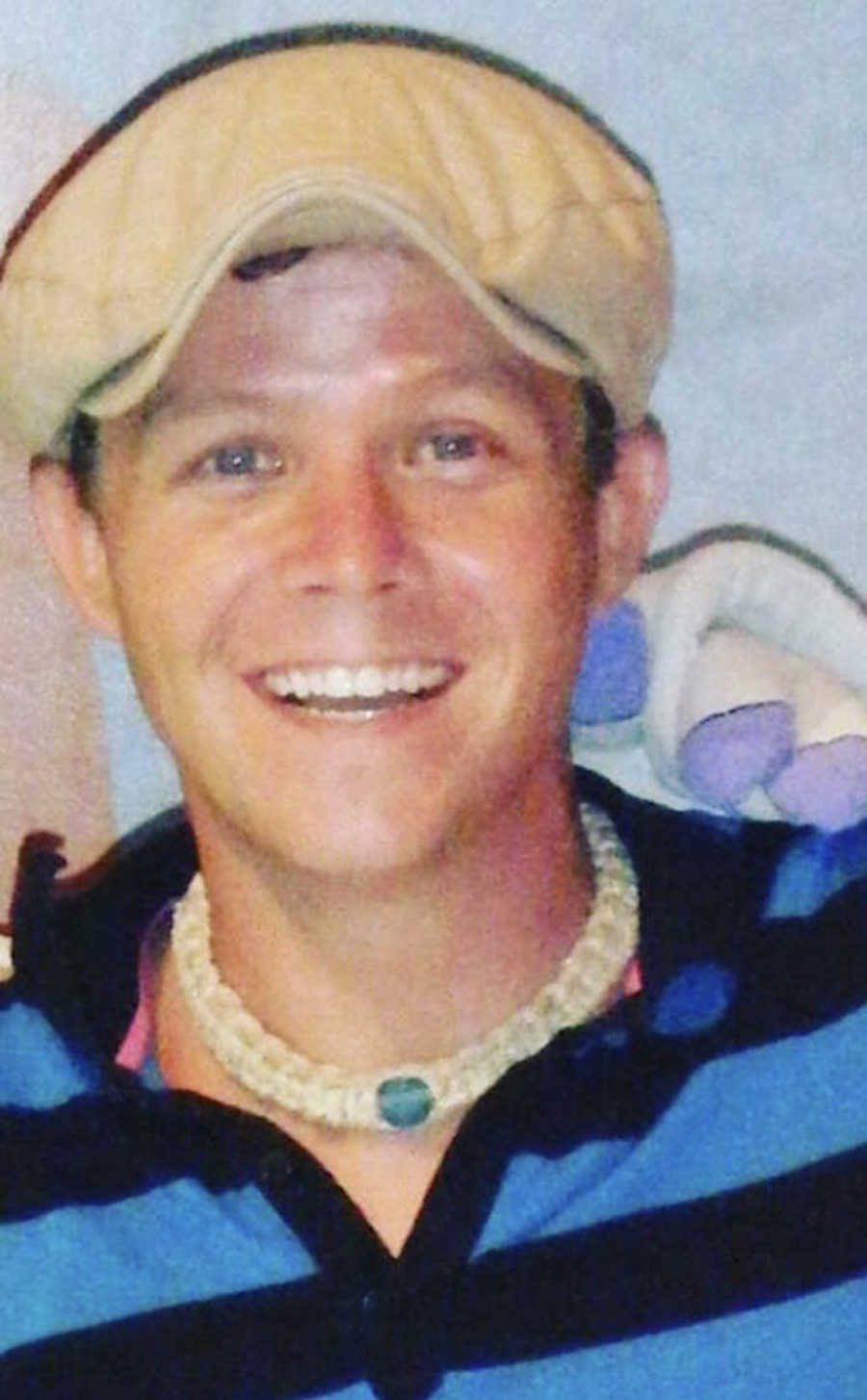 Every year prior to this one I would pack my bags and travel back home to Mississippi. I'd stay for a few days and visit my family while making my rounds. We'd all gather at my mamaw and papaw's house. Inevitably, there would be arguing which would lead to some sort of fight between my brother or sister and me. Honestly, it wouldn't be Christmas without some sort of drama. Late Christmas eve night would be spent with my hometown best friend reminiscing about past Christmases. He and I shared the same sort of adoration for all things Christmas.
Now there I was in LA, alone, and as the universe would have it, I met up with a friend of mine. He was the manager of the B-52's and lived in a gorgeous house off of Sunset Boulevard. I would sit on his door step and look over at the 'Laugh Factory,' a famous comedy club in LA. It was amazing. The walls of his home donned several platinum records from the B-52's. It was surreal…but not necessarily 'holiday-like.' After some time, my friend had to leave to visit his own family for Christmas. I stayed in his home a couple of more days after he left. Some people would have loved it, but I remember crying and feeling so lonely. I spent Christmas Day of 2005 sitting on his front steps and staring at Sunset Boulevard, saying to myself, 'I wish I was back in New Orleans.'
Some may not understand, but if you are from there or have spent an extended amount of time there you'd see New Orleans is a rare bird. Things just move a little slower and at its own pace. This could easily drive some people from other parts of the country nuts, but for me, it was like my own comfort blanket. New Orleans is a diamond in the rough that doesn't need polishing. She shines bright and boy did I miss her that Christmas day as well as my yearly trip home to Mississippi.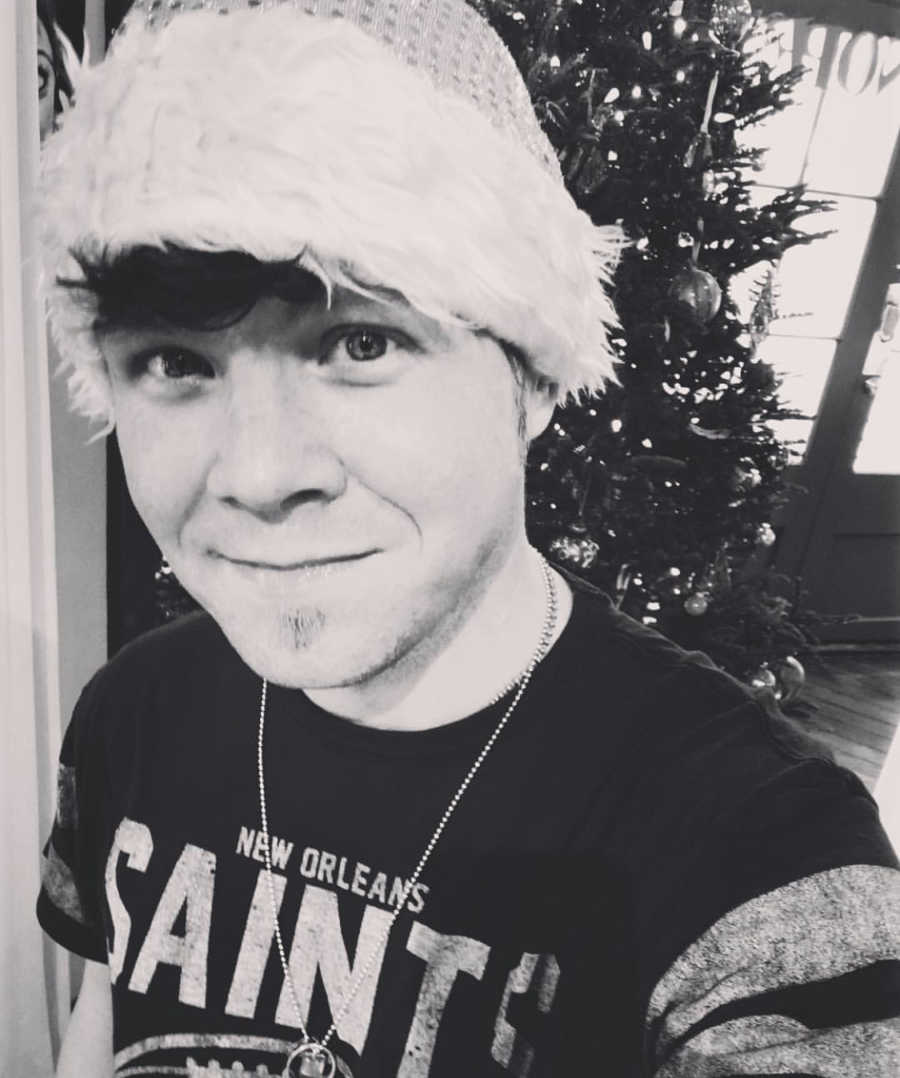 I remember talking on the phone to my best friend back home that Christmas. Every year we would call and exchange stories about the holiday and what we love about the holiday. But this time it felt different. 'It feels as if you are 1,670 miles away,' I said. While Christmas of 2005 was painful, it helped to allow me to see where I belonged. As much as I thought I wanted to be on the west coast, the place where I was supposed to be was New Orleans, my home.
​It's hard for me to wrap my mind around how in just 10 years, from that very moment of despair, my husband and I would be welcoming our newborn daughter home. With clammy palms, rapid heartbeats, and our stomachs in knots, we welcomed our tiny little daughter. At 4 pounds, she was smaller than a baby doll and more fragile and beautiful than anything we had ever held. This was the moment our lives changed forever. It was as if life's fog lifted and everything around us became clear. Now, every choice we made would revolve around her. Every holiday was about her. This was perhaps the most significant day in our lives…the day we became Daddy and Papa.
Just driving home for the first time with her in our backseat felt amazingly different. It felt like a dream. Being Christmas time just made the air even more electric. All of a sudden our lives mattered even more. The stress of the adoption process felt like we were stretched back like a rubber band pulled back around our thumb and when we brought her home that night it was like the rubber band snapped and launched us across the sky like a shooting star. Everything moved in warp speed and the only emotion I remember having was love, excitement and eagerness.
I remember laying on the couch and having this tiny baby lay on my chest. I could listen to her breathe and watch her little hands move. Now THIS was surreal. Life has an amazing way of helping you grow up. When our daughter was born she only weighed 3.5 pounds. She decided to come into the world 10 weeks early so she had to stay in the NICU for a few weeks to gain her strength and put on some weight.
In the beginning we'd say, 'You're our little werewolf baby!' because she would literally try to eat us when she got hungry. She would be all snuggled in her cute swaddle and like clockwork, about 20 minutes before it was time to have her bottle, she'd start squirming and transform into a loud and angry baby worm. My husband thought to buy a werewolf Christmas ornament to remember those times. Every year we are taken back to those moments when we place it on our Christmas tree.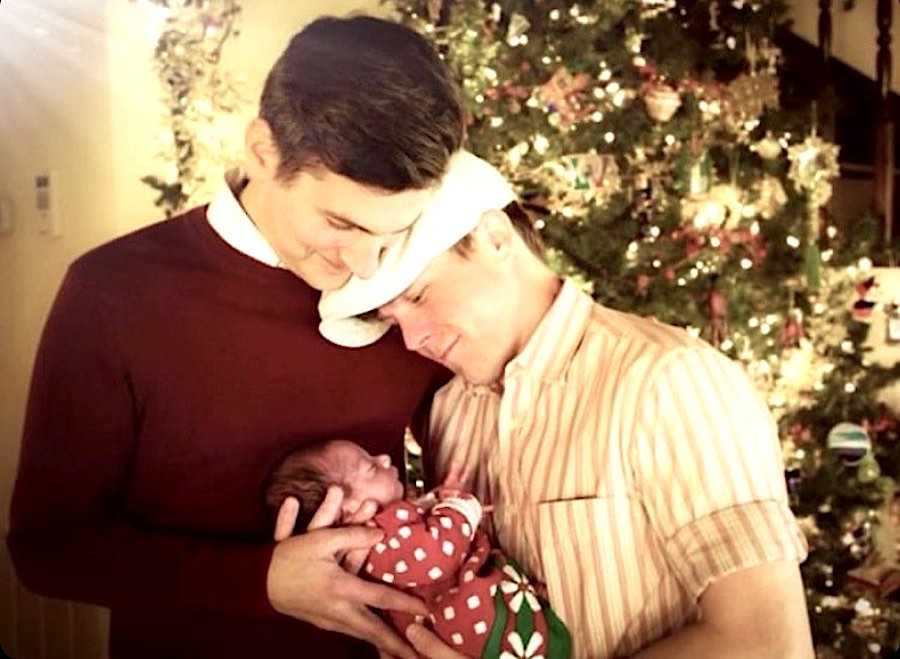 Feeding schedules weren't the only thing we had to learn. We also needed to know how to NOT overfeed her. Being premature, she had a terrible time digesting her formula. We had her on the most sensitive type they make and yet it still seemed like it was too potent. As hungry as she would become, we knew if she drank too much we would be in for it. She threw up all the time, every day. We wouldn't dare wear anything nice because it was sure to be barfed on by our little werewolf.
This actually comes up in our memories each year during the holidays. I'm not sure why. It may be because of how our big girl has blossomed and how far she has come in 4 years. Being a preemie and seeing how normal she is now makes it easy to reminisce about the 3.5 pound 'werewolf baby' days. Those days and Christmastime just go hand in hand.
Another story we like to reminisce about during the holiday season is a comical one. We were in Jackson visiting my mother-in-law. Our baby girl was still having a tough time digesting her food. We were talking in the living room  about our newfound parenting lives. Someone said something hilarious which made each of us die laughing. It was like she was waiting for the perfect moment. Douglas had Alli Mae facing him as he held her. And just as he opened his mouth to laugh, she unloaded a whole bottle's worth of baby puke directly into his mouth. IT WAS HILARIOUSLY DISGUSTING. His mom and I laugh about it to this day and I think we will until the end of time.
It's amazing how much the direction of life can change. Christmas of 2005 felt so depressing. I felt so stuck and it seemed like every decision I made blew up in my face. But in hindsight, I was wrong. The Christmas wish I made sitting on those doorsteps looking onto Sunset Blvd. almost 15 years ago came true. I didn't realize I loved New Orleans as much as I did. I wouldn't have realized unless I moved away. And as soon as I moved back home, I met my husband, the Daddy of my babies.  The way the universe works is so incredibly awe-inspiring. Just when you think you have it figured out, the universe gives you a wink and says, 'not so fast.'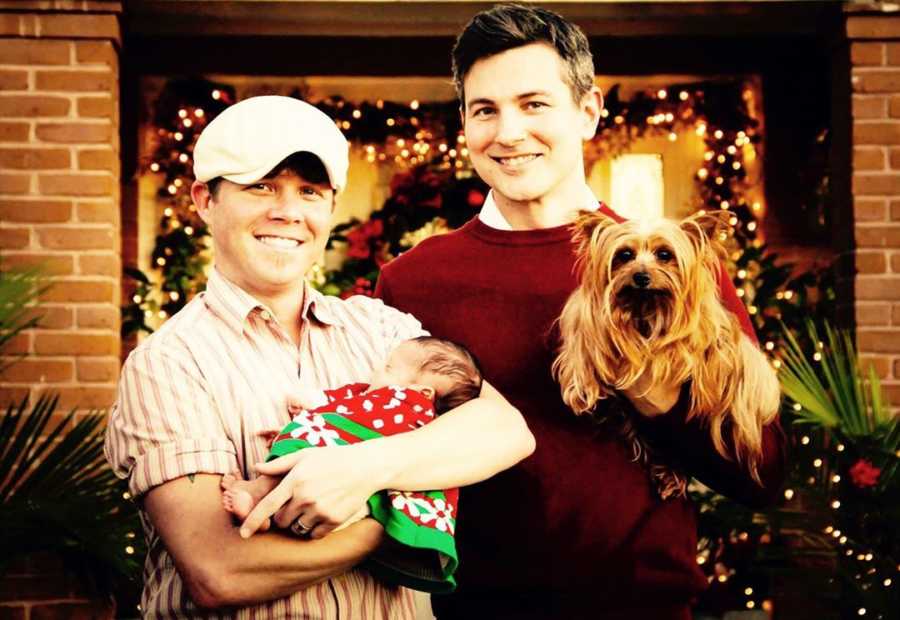 Past Christmases were very special to me and they will invariably hold an unforgettable place in my heart. The excitement of Santa coming each year and not being be able to sleep Christmas Eve night will always bring a smile to my face. But, having our own girls and creating an enchanting atmosphere for them puts Christmas on another level.
I feel like it is my given responsibility to mesmerize them with the magic of everything Christmas can bring. Traditions are the epicenter of this special season for me and my family. Whether it's the beautiful decorations, all of the baking we do, the music we listen to, or the Christmas stories around the tree we read, it all plays such an integral role. Being able to experience what I did growing up armed me with the ability to create and captivate the imaginations of our children every single year."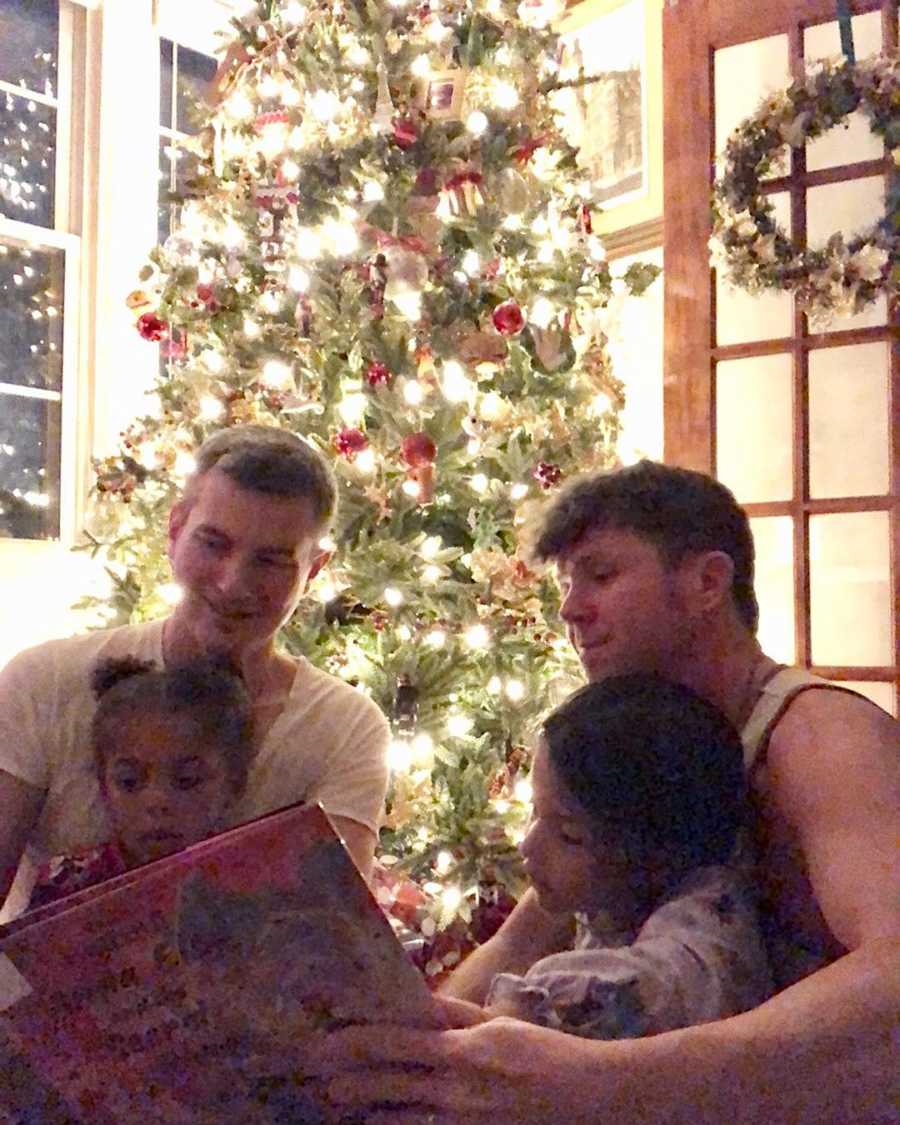 This story was submitted to Love What Matters by Erik Alexander of New Orleans. Follow him on Instagram, Facebook, his Youtube, and his blog. Do you have a similar experience? We'd like to hear your important journey. Submit your own story here. Be sure to subscribe to our free email newsletter for our best stories, and YouTube for our best videos.
Read more touching stories by Erik Alexander and his family here:
'I was called 'gay' before I even knew what it meant. I have to be a strong papa to my girls. I can't let them see I'm hurting.' Gay father from deep south says he's just like 'any other family', finds confidence after years of bullying
'I was gay. I knew what would happen if I came out. Family, friends,  church – all gone. So I lived blindly, losing more of who I was by the day. And just like that, all our lives stopped.'
Please SHARE this story on Facebook and Twitter to encourage others to live life to the fullest.