"I saw a woman sitting in a waiting room. She had a baby in her lap, one sitting at her feet, and one running in circles. The baby cried, the child at her feet asked for a snack, and the other continued to run. Mama calmed the baby, dug out a pack of crackers, and calmly asked the runner to settle down. She would soothe one child just to have another become upset. She constantly calmed, corrected, fed, and held. 
I looked at my husband and said, 'She's blessed beyond comprehension and speaking from experience, I know it doesn't feel like a blessing.' 
I know her. I've been her. In many ways, I still am her. The mama with more babies than hands and we all know even one baby can make us wish we had more hands. 
Many days, it's all we can do to make it from breakfast to nap time, and then from dinner to bedtime. 
It's messes and whining and diapers and sticky fingers. It's crying for no known reason and tantrums over broken crayons. It's holding one while feeding another. It's finally getting them to sleep and wondering if you did enough or loved them enough today. 
It's falling asleep just to be woken right back up. Someone is sick, scared, or just plain unhappy. It's finally getting in the shower and hearing the baby cry. It's wondering if they will ever be able to do anything on their own and then crying when they do. 
And it doesn't always feel like a blessing. Sometimes, it feels like a burden. 
But looking at that mama yesterday, I could see something she couldn't. I saw a woman giving herself to care for another. It was a beautiful picture of motherhood. And while she may have felt a burden, all I could see was her blessing. 
Maybe we should step back and look into our own windows. The blessing is in the giving. It's in the emptying. It's in the weary. It's in the laying down of ourselves to care for others. It's in the glory of the mundane. 
If you're surrounded by sticky hands and crying babies, I pray you can find the blessing in the burden. 
It's a blessing to be the mama with more babies than hands."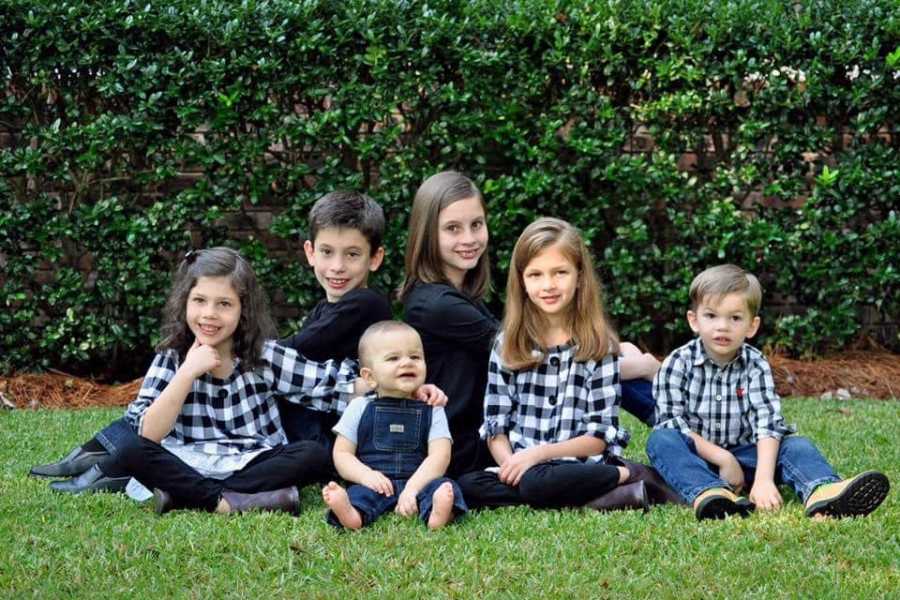 This story was written by Jenn Kish of Rock Spring, Georgia. You can follow her journey on Facebook. Submit your own story here and be sure to subscribe to our free email newsletter for our best stories, and YouTube for our best videos.
Read more from Jenn:
'Children are so much more than test scores. My boy is NOT defined by the grade on his paper.': Mom says 'school is not of highest importance,' more concerned with how son 'treats others'
'Maybe it's not about empty soda cans, who forgot to pay the light bill, or dishes in the sink. None of it matters in the end.': Woman learns to stop 'fussing about the little things' after encountering old couple with Parkinson's Disease
Do you know someone who could benefit from reading this? SHARE this story on Facebook with family and friends.