"Shane and I met in 2009, just after I graduated high school. We married exactly four weeks after I graduated with my bachelor's degree in Early Childhood Education from the University of Tennessee in Chattanooga. He was a youth and music pastor in Greenville, South Carolina at the time. I packed up all of my belongings, along with my cat, and moved to Greenville. I told him if there was a ring on my finger, I'd follow him anywhere. So, when we simultaneously celebrated our first anniversary and our first Sunday in Toledo, Ohio, I was staying true to my promise. Just to keep things interesting, in late 2015, we moved to Huntsville, Alabama to be closer to our family.
I had always dreamed of being a mom. Ever since I was a little girl, I knew I wanted to have kids of my own. Shane wasn't so sure he wanted kids. He wasn't necessarily against it. He just hadn't dreamed of being a dad in the same way I dreamed of being a mom. It never became an issue or argument between us, but the conversation certainly came up when we realized I wasn't getting pregnant.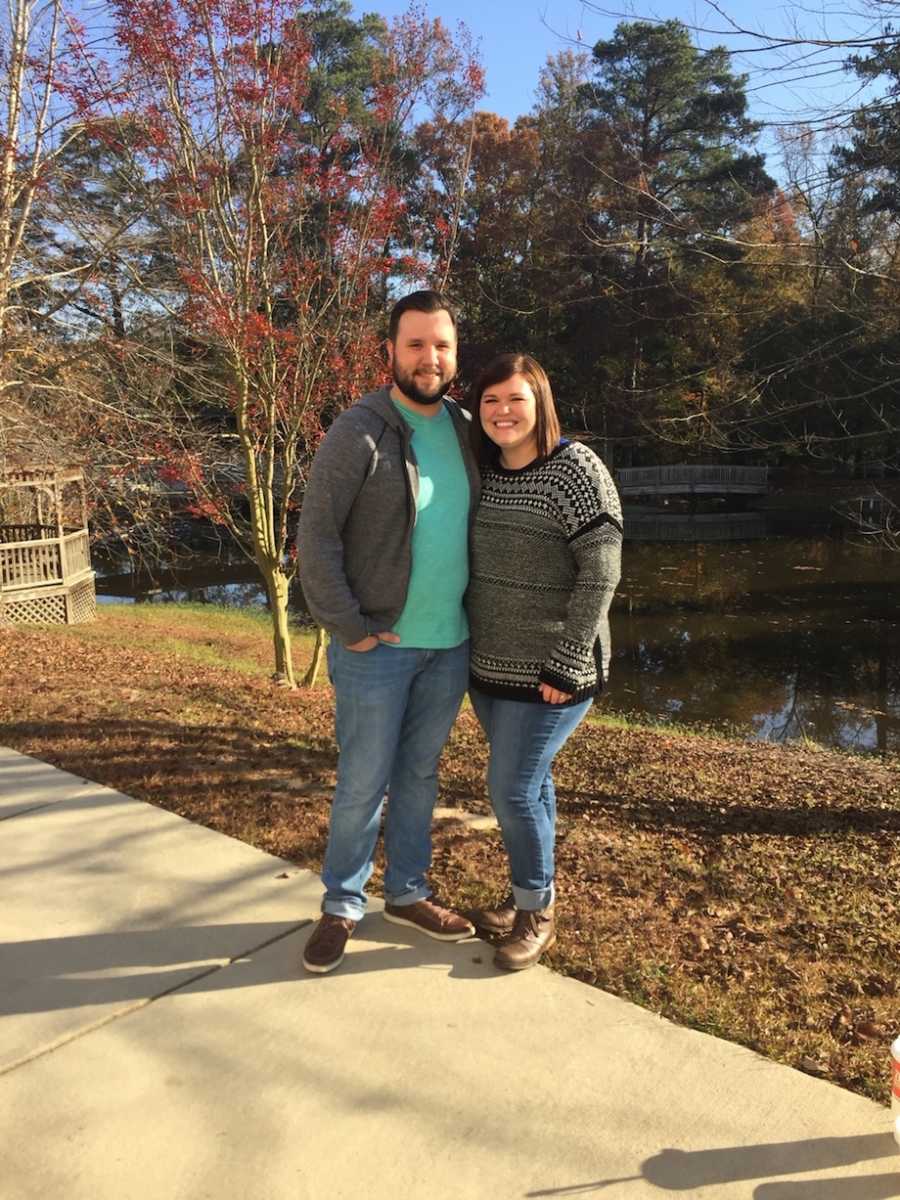 On December 5, 2016, I woke up feeling terrible. Nausea, a pounding headache, I was exhausted and sure I had the flu. I made it through an entire day of teaching and spent the rest of the evening attempting to convince Shane I had the flu. He spent the evening convincing me to take a pregnancy test.
I finally agreed, just so I could prove to Shane, once and for all, I was sick. I was very familiar with negative pregnancy tests, so I just waited for one line to pop up, so I could be 'the winner.' Except this time was different. I checked the box one, two, maybe three times to ensure I was reading the test correctly. I came out of the bathroom and blurted to Shane, 'I'm pregnant!' He thought I was joking until he compared the test to the box. We were elated (and slightly terrified) to embark on this journey of parenthood. My dream was coming true.
We had our first appointment with my OB a few weeks later. Everything looked great and I was eight weeks pregnant. I'd come back in four weeks for another checkup, and then if we wanted to, we could pay a small fee for a gender ultrasound around sixteen weeks. We found out on Valentine's Day 2017 we would be welcoming a son, Nehemiah Thomas, in July. We were ecstatic. While I shouldn't have had another appointment for four more weeks, my doctor asked me to come back for the anatomy scan in three weeks. In hindsight, that should have been a red flag but I was excited to be having a son and to get to see him (on a screen) again in three weeks.
We arrived three weeks later for the anatomy scan. The scan lasted longer then I anticipated, but I knew there was a lot to look at when it came to the human body. I enjoyed watching Nehem move around on the screen. When the scan was over, my OB sat us down and explained the ultrasound showed some extra fluid on Nehem's brain. She said it could correct itself, but she was referring us to a Maternal-Fetal Medicine Specialist to receive a more thorough ultrasound. I had no idea what any of this meant, but I was terrified for my son.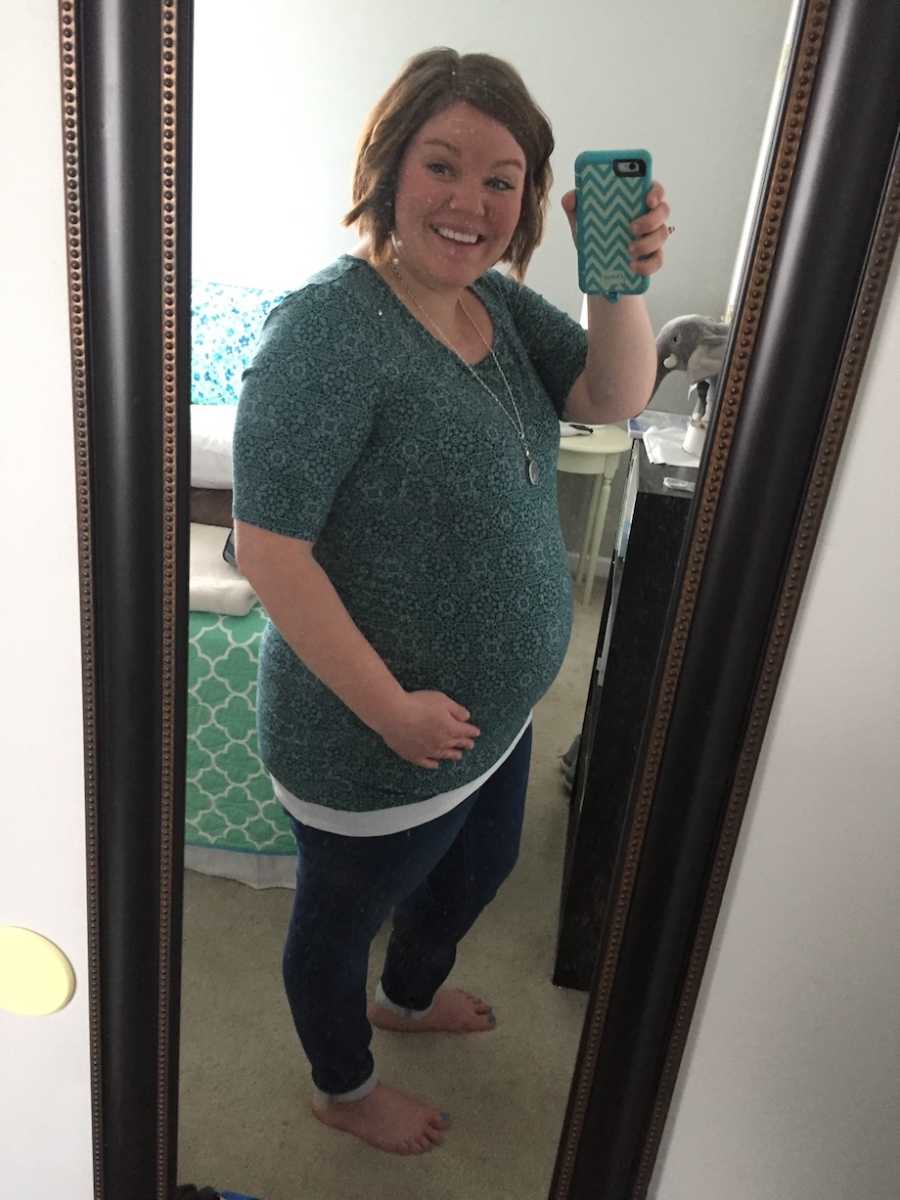 On March 13, after an hour and a half of poking and scanning, the high-risk doctor walked in and asked us why we were there that day. Next, ensued the conversation that will be engrained in my memory forever. We explained my OB saw some extra fluid on Nehem's brain. She snapped back, 'It's actually a lot more serious than that. Your baby has what's called a neural tube defect. This means his spine didn't fully form. People with this defect usually have mobility issues, bowel and bladder issues, and severe learning disabilities. So, I guess you need to decide if you want to go through with this.'
'Go through with what?' I thought as I stared through the doctor, with tears rolling down my face. 'My pregnancy? My son? My child I have dreamed about since I was a little girl?' She was asking me if I wanted to end my pregnancy because my son had a birth defect that was not life-threatening. After convincing this doctor, who I met all of five minutes ago, I would be carrying this baby, my son, as long as I was able, I left her office. I never darkened the door of that practice again.
I was referred to Vanderbilt Children's Hospital in Nashville, Tennessee. Within two days, I had received a call from the Nurse Practitioner in the Maternal-Fetal Medicine Office of the hospital. She confirmed this 'neural tube defect' diagnosis I had been given was more commonly known as Spina Bifida. She explained what a life with a child with Spina Bifida would be like and gave me a sense of hope I had not been given initially. We had our first appointment with our MFM at Vanderbilt about a week later and met the neurosurgeon who would be operating on Nehem soon after birth, one of the head neonatologists in the NICU, and other specialists that would be part of our team to ensure we understood what the plan would be for Nehem after he was born. I had been making a list on my phone of questions to ask the specialists. I think I had a list of around fifteen questions. That was the day I learned Spina Bifida is a lifetime of 'we will just have to wait and see.'
Nehem was born July 27, 2017, and has been defying odds ever since. He has met milestones on time, he hasn't needed medical interventions we were promised he would need.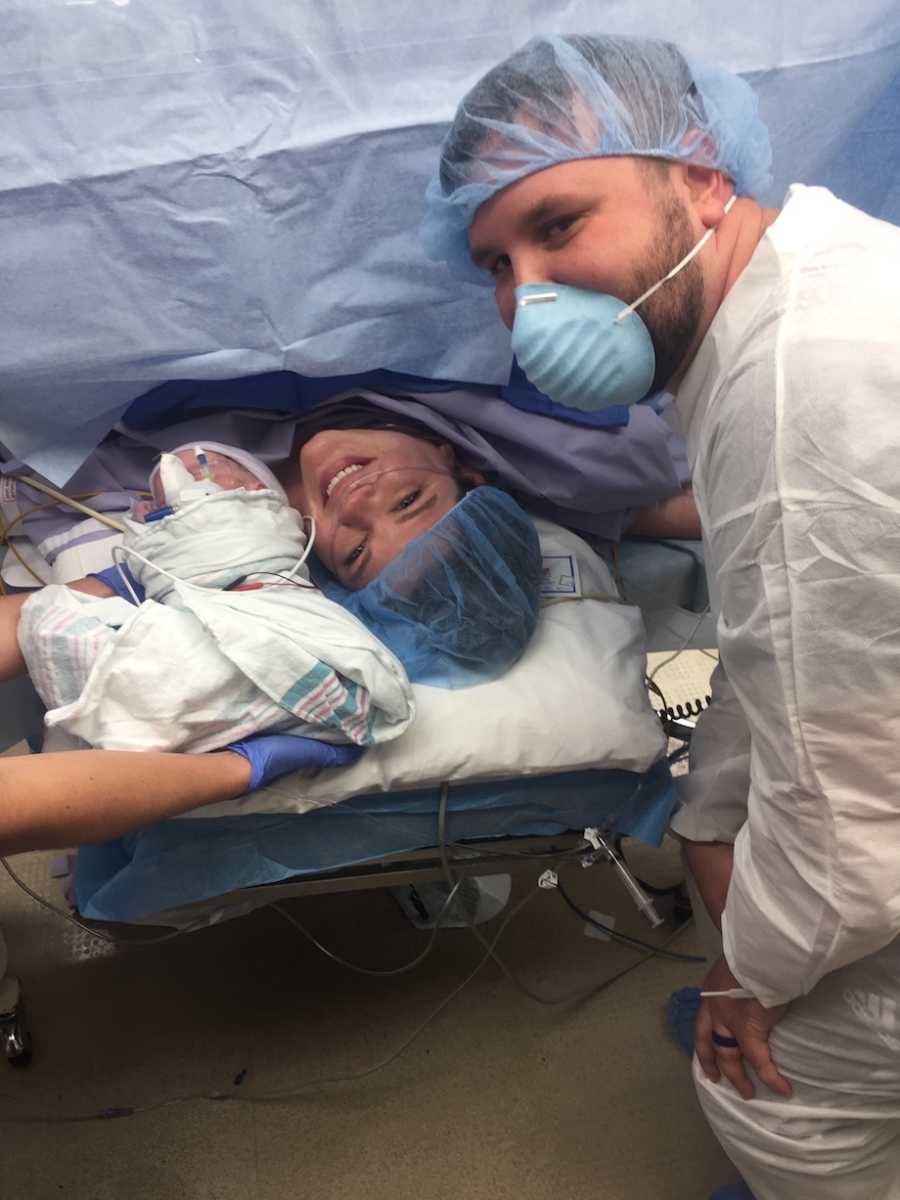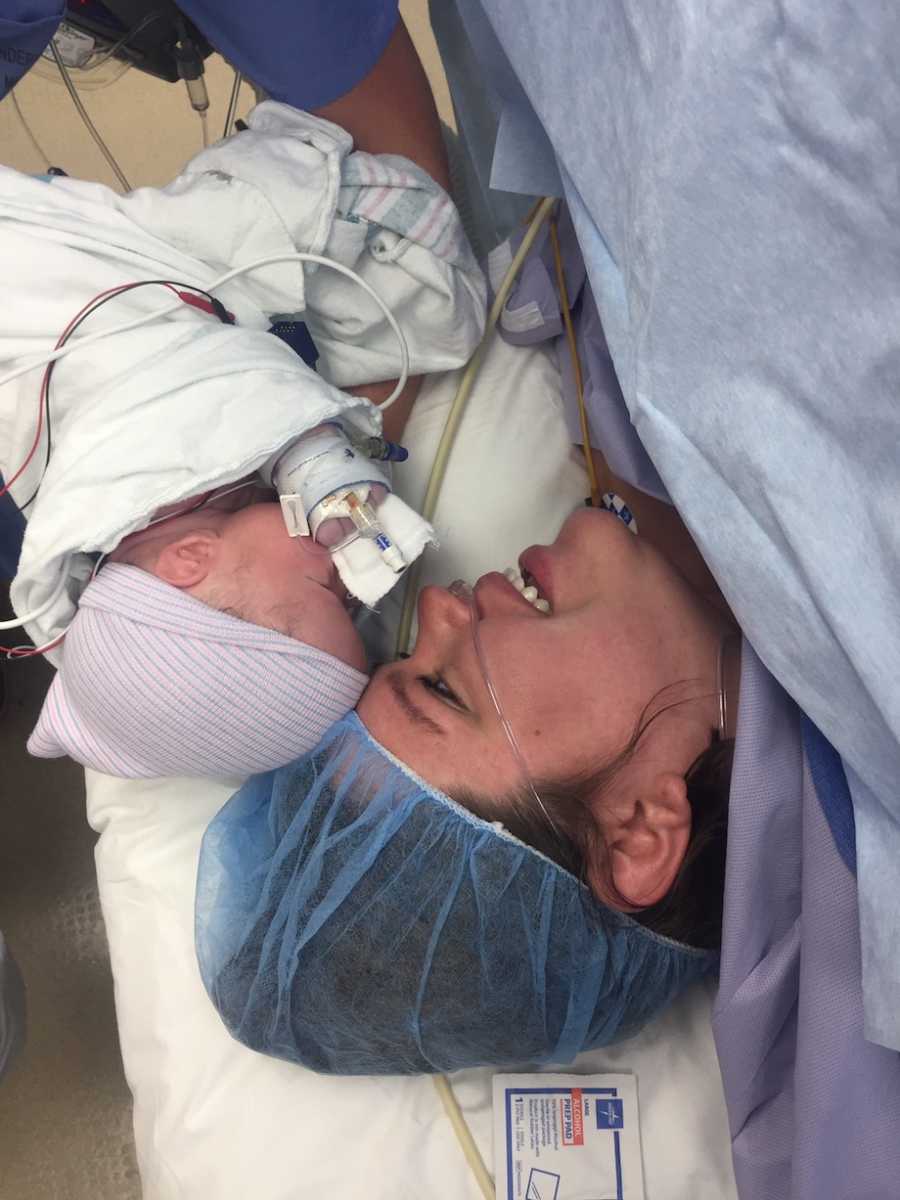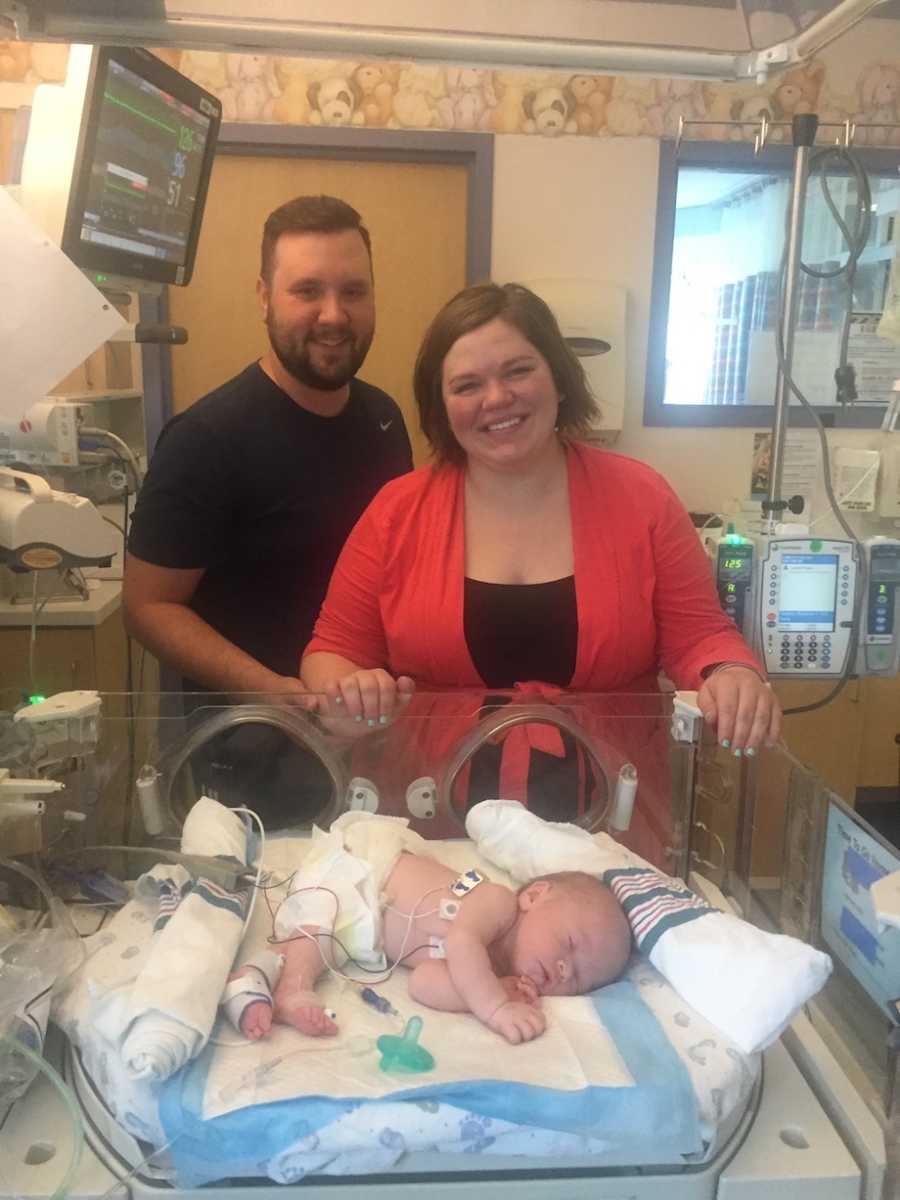 In addition to being a thriving three-year-old boy, he is an older brother to a one-year-old sister named Mary-Catherine.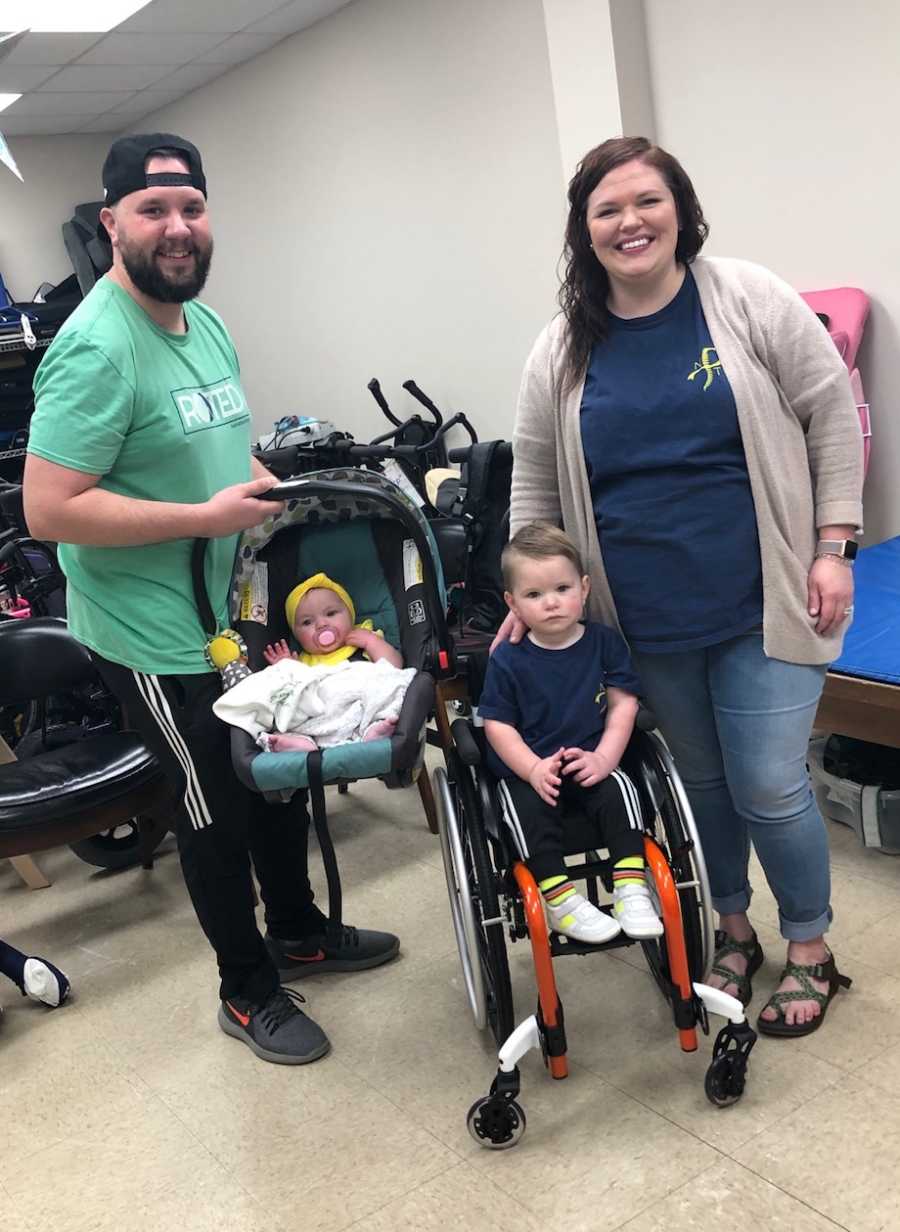 He has a set of bright orange wheels he uses to get around, but believe me when I say neither the wheels nor the Spina Bifida hinder him from accomplishing anything he wants to accomplish.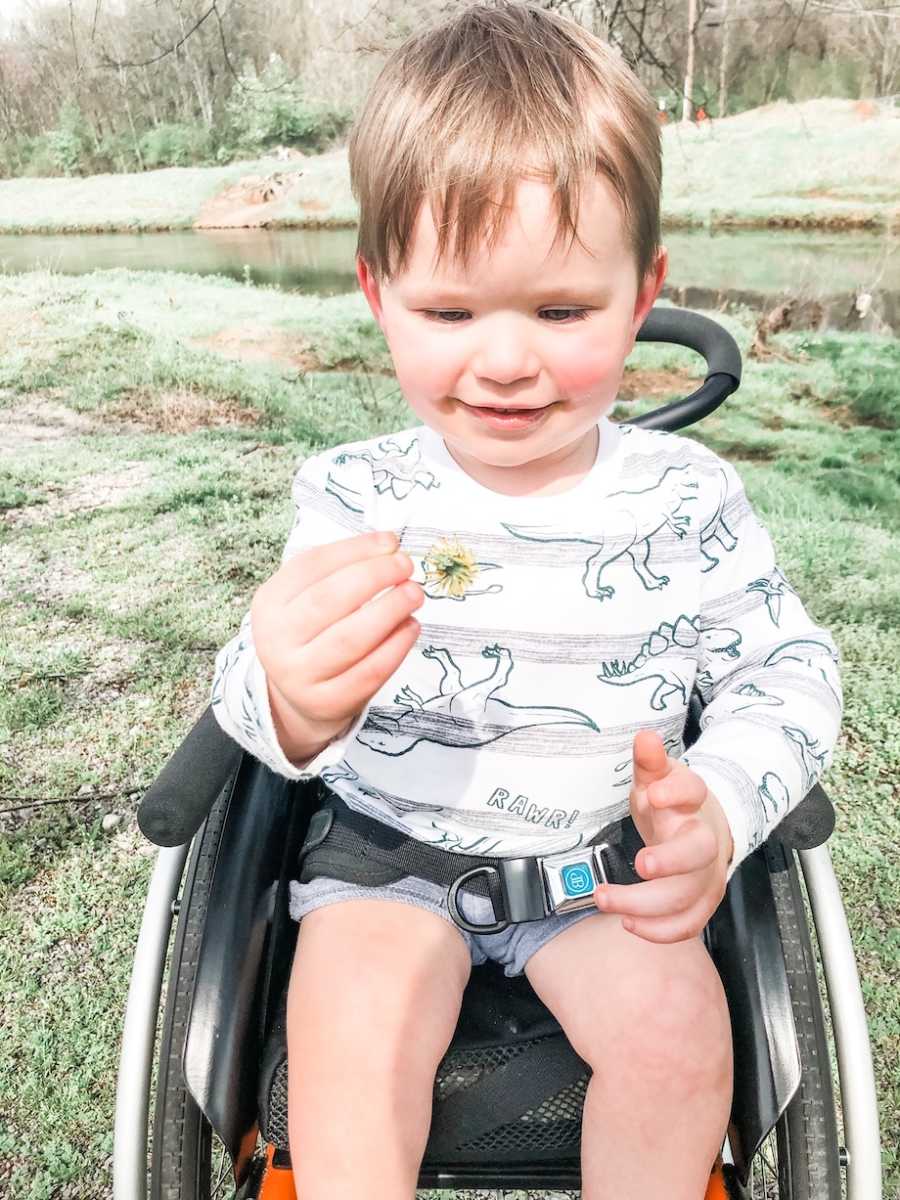 When Nehem was given the diagnosis of Spina Bifida, I thought my dreams of being a mom were over. For a brief moment, I was carrying a diagnosis, not a baby. Much to my surprise, Nehem has made so many of my dreams come true. He is the most amazing human I have ever known, and I am so thankful to be his mom. He has taught me to advocate. He has taught me to never give up. Most importantly, he's taught me that a life with a disability does not mean a lifetime of sadness. A life with a disability means a lifetime of strength, courage, and unshakable perseverance like you've never seen before."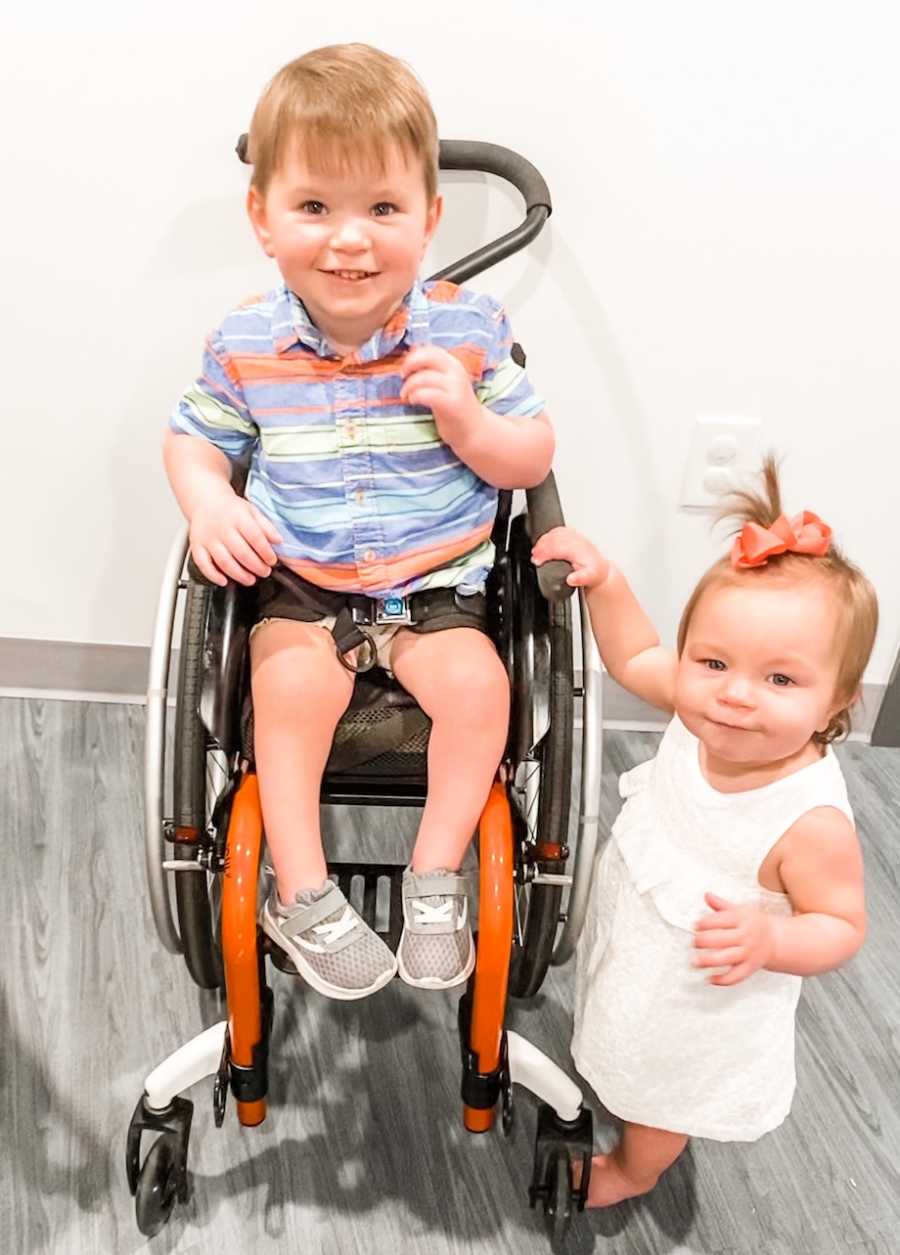 This story was submitted to Love What Matters by Hannah Perry from Huntsville, Alabama. You can follow their journey on Instagram and their blog. Do you have a similar experience? We'd like to hear your important journey. Submit your own story here. Be sure to subscribe to our free email newsletter for our best stories, and YouTube for our best videos.
Read more touching stories like this:
'My mom noticed a hole above my tailbone she could fit her pinky into. The doctors told her, 'As long as it's covered with skin, it's nothing to worry about.': Woman with spina bifida and fibromyalgia suffers from 'back attacks' and 'wild symptoms'

'We'll operate to decrease her brain damage. Nevermind. BMI is too high.' I was too fat to save my baby.': Mom births baby with 'severe' Spina Bifida, says she is 'not disabled, just does things in her own way'
'Something is wrong with her brain…' I was wailing, screaming. 'What does that mean?!': Mom births rainbow baby with Spina Bifida after 3 pregnancy losses, 'She is a twice-born miracle!'
SHARE this story on Facebook to help celebrate unique and beautiful differences!